Subtlety is nice. After all, you don't want to make it too obvious you spent a small fortune on a Rolls-Royce to stand out. At the same time, you can afford a Rolls—so do you really care?
Maybe you do, maybe you don't. Either way, the British carmaker is showcasing new exterior color options and interior treatments to cater to both sensibilities at Auto Shanghai 2021.
We'll tackle them in order of loudness. This new Ghost's exterior maintains a stealthy appearance—nothing over-the-top here. It's inside where the designers have focused their efforts, endowing what the brand calls the Urban Sanctuary with "cracked ice" window shutters, and geometric wood pieces inspired by Shanghai's Yu Yuan Gardens. The vehicle's Navy Blue and Cashmere Grey two-tone theme is accented nicely by Lime Green accents as well.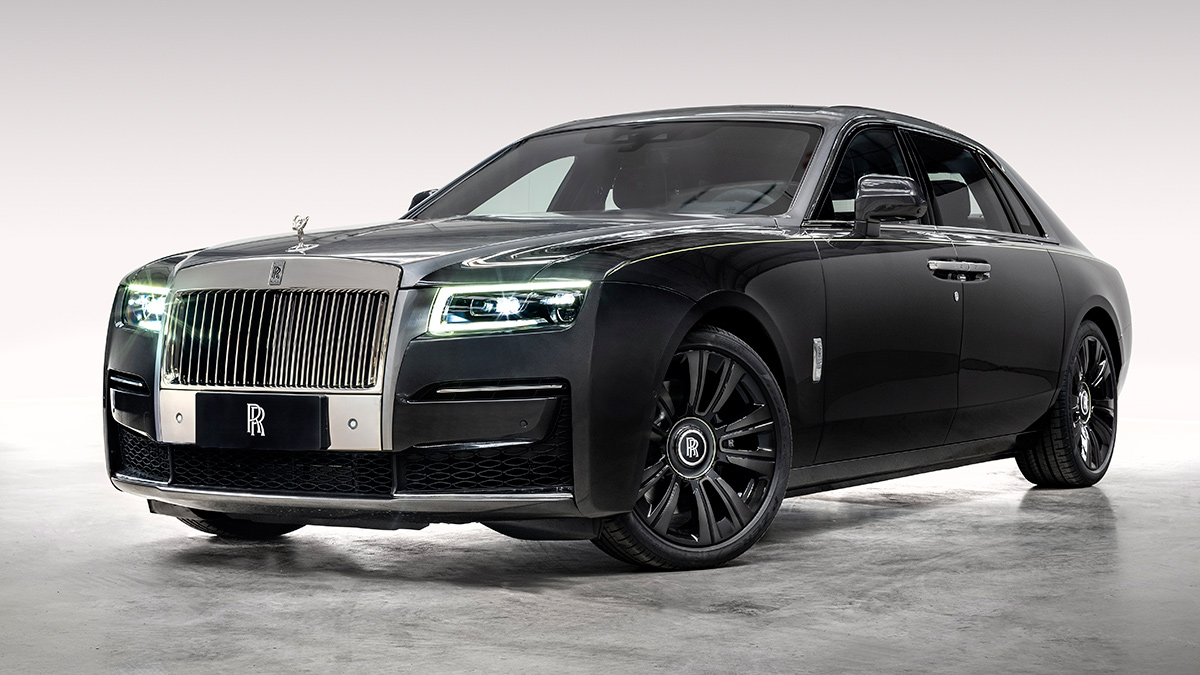 ADVERTISEMENT - CONTINUE READING BELOW ↓
Next…a mint green Cullinan? Things are getting interesting. Designers attribute the look to "esteemed mid-century artifacts" like the Fender Stratocaster and Eames Rocking Chair. The interior hue is called Serenity Green, and the light vibe is nicely contrasted via black components and Technical Fibre veneer.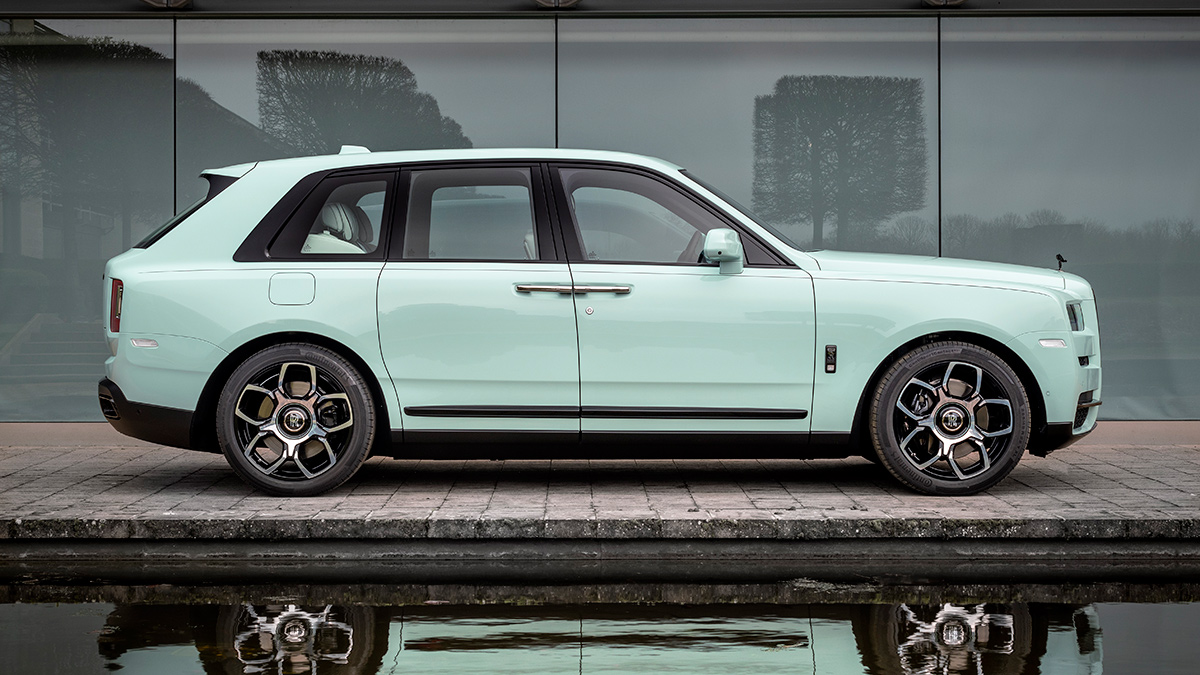 And for those who absolutely need to be seen, Rolls has created a Wraith Black Badge featuring a two-tone GT Blue and Arctic White colorway. The blue and white theme is carried over inside, where there's a subtle application of Koi Red on select components and prominent use of geometric patterns on the dashboard.
ADVERTISEMENT - CONTINUE READING BELOW ↓
Recommended Videos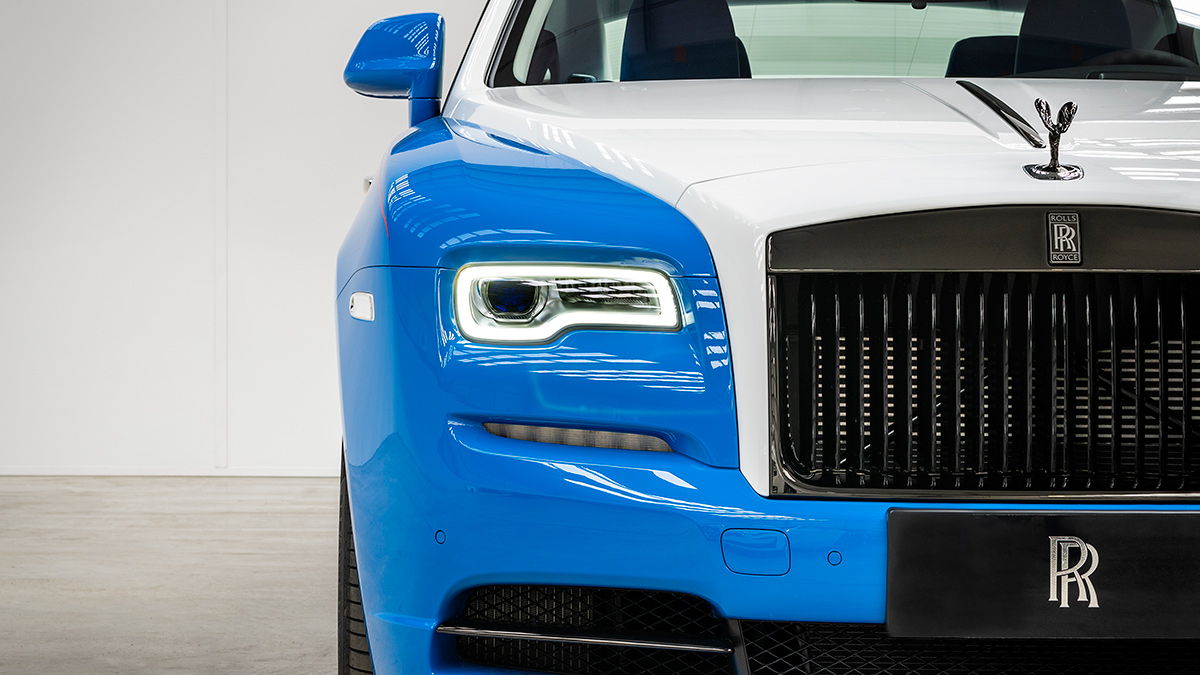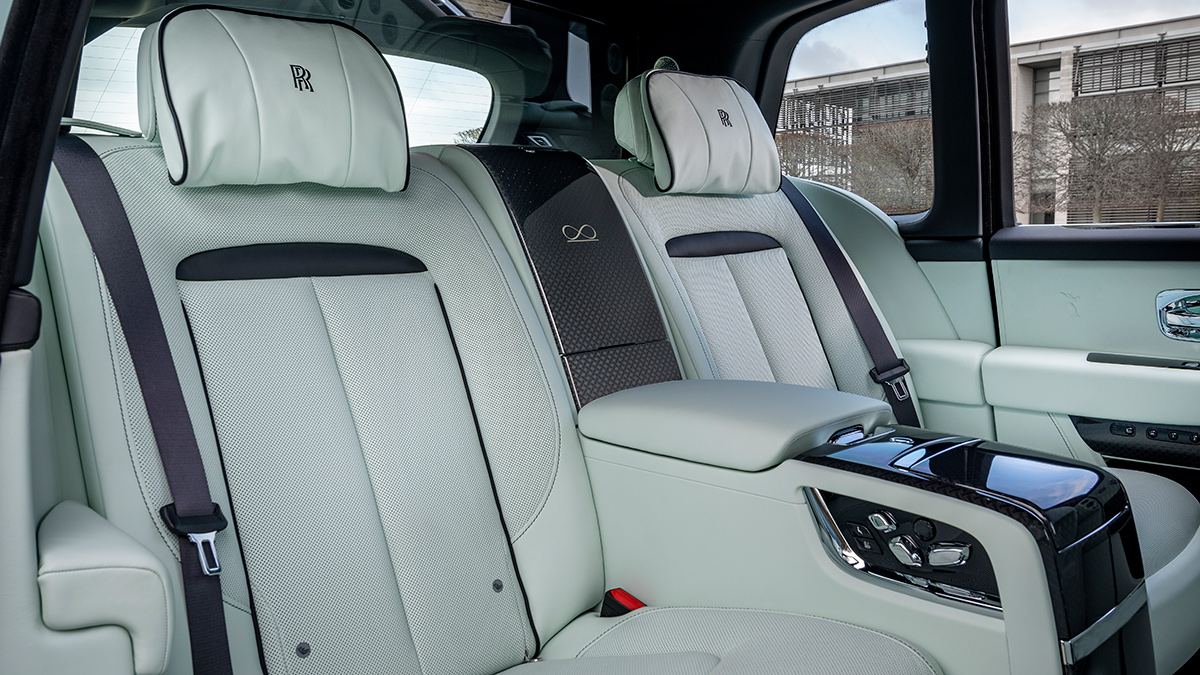 ADVERTISEMENT - CONTINUE READING BELOW ↓
Rolls-Royce says these vehicles represent "the near-infinite possibilities of bespoke that underpin the marque's continued success." Based on what you're seeing above, how much weight do you think the brand's claim carries?