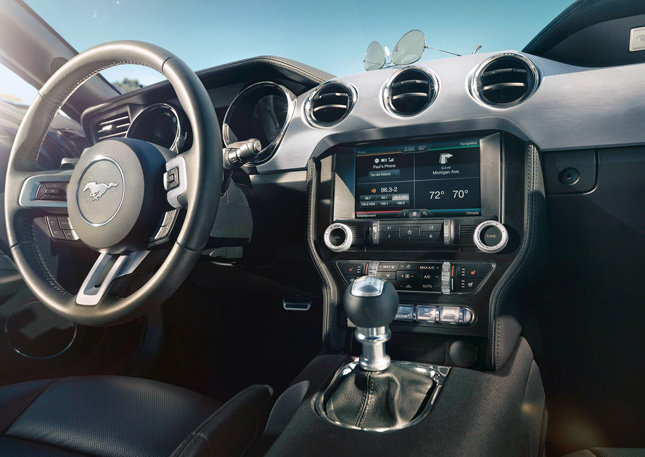 If you're buying the all-new Ford Mustang, we ask you to take a good, wistful look at the photograph. That's because you will never be able to experience what you see in the picture.
No, we're not talking about driving while rocking a cool pair of aviators. We're referring to that gloriously beautiful stick shift. Yep, you will never be able to row your own gears with the freshly launched Mustang--at least not in this market of ours.
Ford Philippines has just announced that the 2.3-liter EcoBoost and 5.0-liter V8 GT models it is making available to Filipino customers are both equipped with a six-speed SelectShift automatic transmission. You read that right: BOTH OF THEM...AUTOMATIC...CLUTCHLESS.
Again: No manual-transmission Mustang for the Philippines.
So...how does the sixth-generation Mustang appeal to you now? Take our poll.
[poll]622[poll]
Continue reading below ↓
Recommended Videos