The Toyota Corolla is back, and with it, much promise of sharper dynamics than ever before. Thus far, we've been a bit unmoved by it, essentially because its enthusiasm-sapping hybrids remove any great desire you might have to discover the outer edges of its handling ability.
This Corolla GR Sport—destined for the Geneva Motor Show—does not fix that. Because it uses the same 120hp 1.8-liter and 178hp 2.0-liter gasoline-electric powertrains as standard. Boo.
But the mere fact it's wearing GR badges is cause to celebrate. If Gazoo Racing has gotten its hands on a Corolla mere weeks into its six- or seven-year life, then the probability of a properly hot GR version—perhaps a seriously hard-edged GRMN, like the Yaris—is surely high. This is Gazoo getting its eye in.
So the Corolla gets spiffy 18-inch alloy wheels, a mildly racier bodykit, a weeny diffuser, and its own special gray paint option. It does look smart, even if the mechanicals beneath haven't yet been sharpened up to match.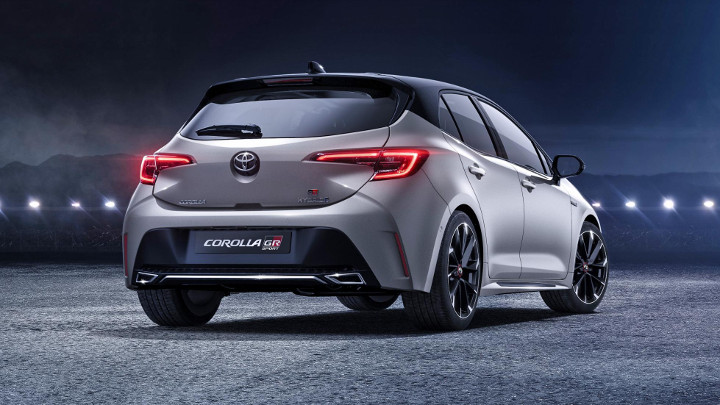 Continue reading below ↓
Recommended Videos
Quite how they might be is purely speculation; the Yaris GRMN uses a Lotus Elise-sourced engine purely because of the tiny development schedule Gazoo was given in order to pump some out alongside Toyota's return to the World Rally stage.
We suspect the Corolla's powertrain will have more thought put into it, and if we were really speculating, we'd begin to wonder if one of BMW's four-cylinder turbos would slot neatly in the front.
Toyota is using BMW engines in the Supra, after all, and the next 1-Series hot hatch will be front- or four-wheel drive, so whatever powertrain sits beneath its hood would likely speak to the Corolla's oily bits, too.
But hey, that's just us hypothesizing. Let us know what form you'd like to see a Corolla hot hatch take below. Ten Internet points to the first person who says '2JZ.'
NOTE: This article first appeared on TopGear.com. Minor edits have been made.