Brave? Foolhardy? Gosh, Toyota is ignoring the times we live in and launching a new car. Oh hang on, it's not. It doesn't actually go on sale for another year.
This mini-me of the RAV-4 will be Toyota's attempt to crack the small crossover market. That's the Jukes and the T-Crosses and the Pumas of this world. Sometimes, I think it'd be worth setting up a keyboard shortcut: alt-F8 means 'write a news story about a new compact crossover.'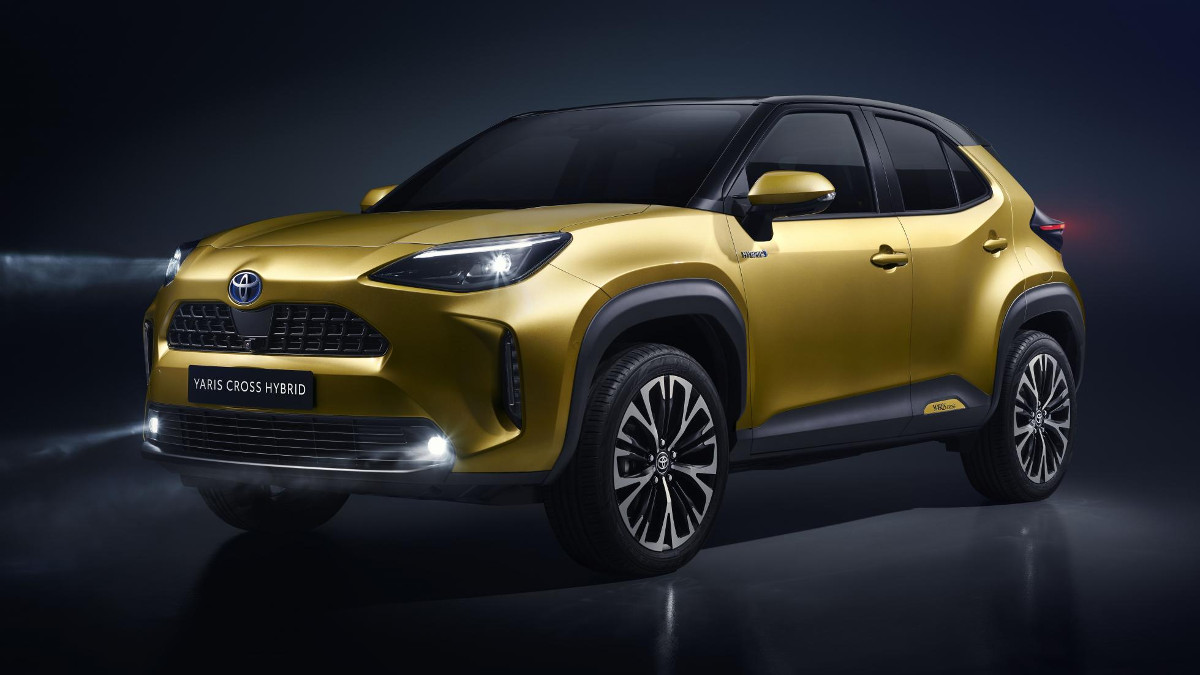 This one's called the Yaris Cross. If that name conjures up cars like the Fiesta Active, don't be deceived. It's not just a jacked-up Yaris with plastic arch extensions. It's got all-new body panels, although it uses the same platform as the Yaris. The rear overhang is longer, but the wheelbase is the same.
Continue reading below ↓
Recommended Videos
One product of its boxy, faceted shape is that it's actually got more room inside than the bigger C-HR. The rear cargo area is deep and has a nifty system of straps to hold your stuff down during the lively cornering Toyota claims you'll want to do. And you might, because the related cars that use this platform do tackle bends and bumps pretty well. We had a good time in the prototype GR Yaris.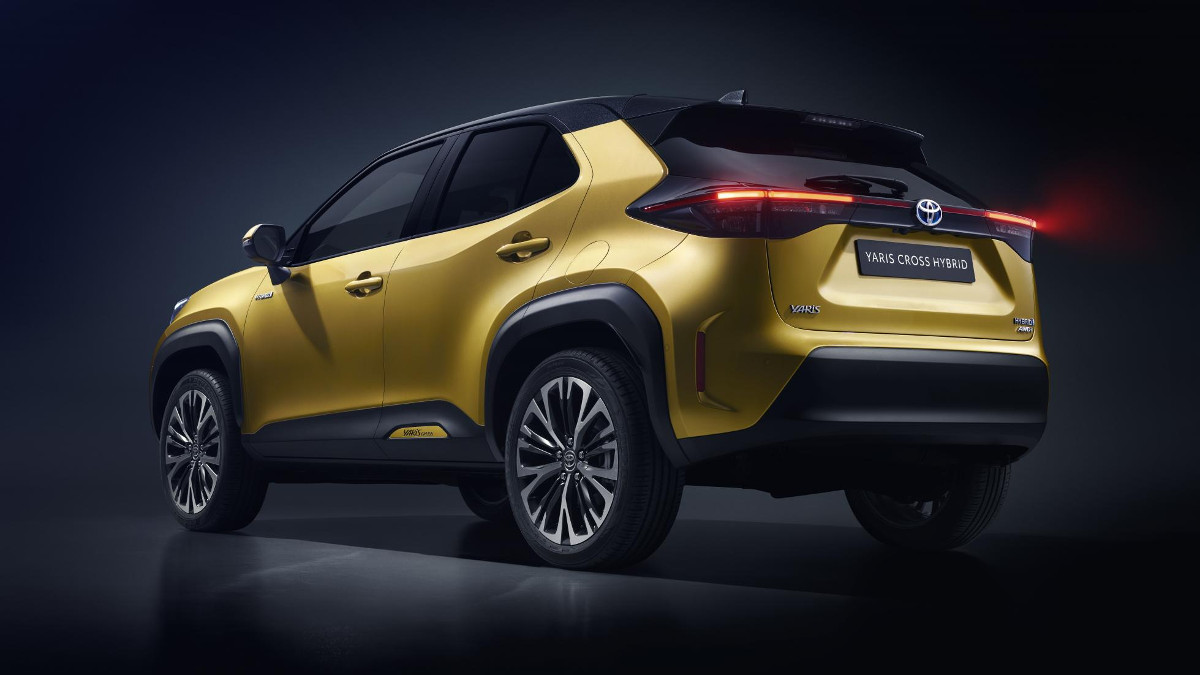 Unusual among these little crossovers, there will be a four-wheel-drive version. Toyota says it's practical for ski trips and the like, not just moving around cities.
The rear drive is via a space-saving electric motor rather than a propshaft (although it still steals a bit of rear cargo room). That's a simple solution because there's a lot of electricity going around: This is a hybrid. It uses the same hybrid system as the Yaris. The engine is a 1.5-liter three-cylinder, and total system power is 114hp. For the front-driver, Toyota quotes WLTP emissions of 120g/km, which is actually not that far ahead of the Ford Puma. There will be a non-hybrid for some countries, too.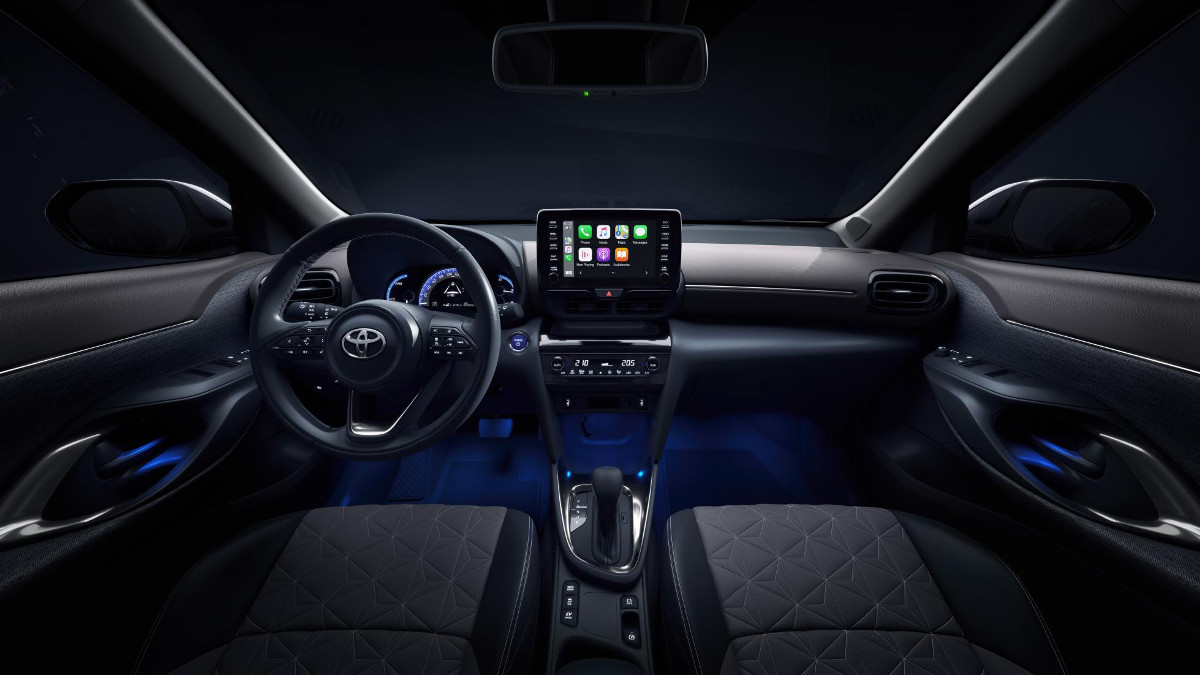 The body styling uses tightly pulled-in door surfaces to emphasize the arches, which have hefty plastic extensions. Those arches have a raised rear corner, giving the thing a quizzical expression. The contrast-color roof is situation-normal for these sorts of cars.
Inside, it's not just about space. The design and choice of cabin materials, as in the RAV4, looks like an atonement for Toyota's past brittle-plastic sins. Some interesting textures and folds of cloth cover the dash, and diamond stitching trims the seats. The screen system uses phone mirroring, at last—Toyota took a while to jump on that train.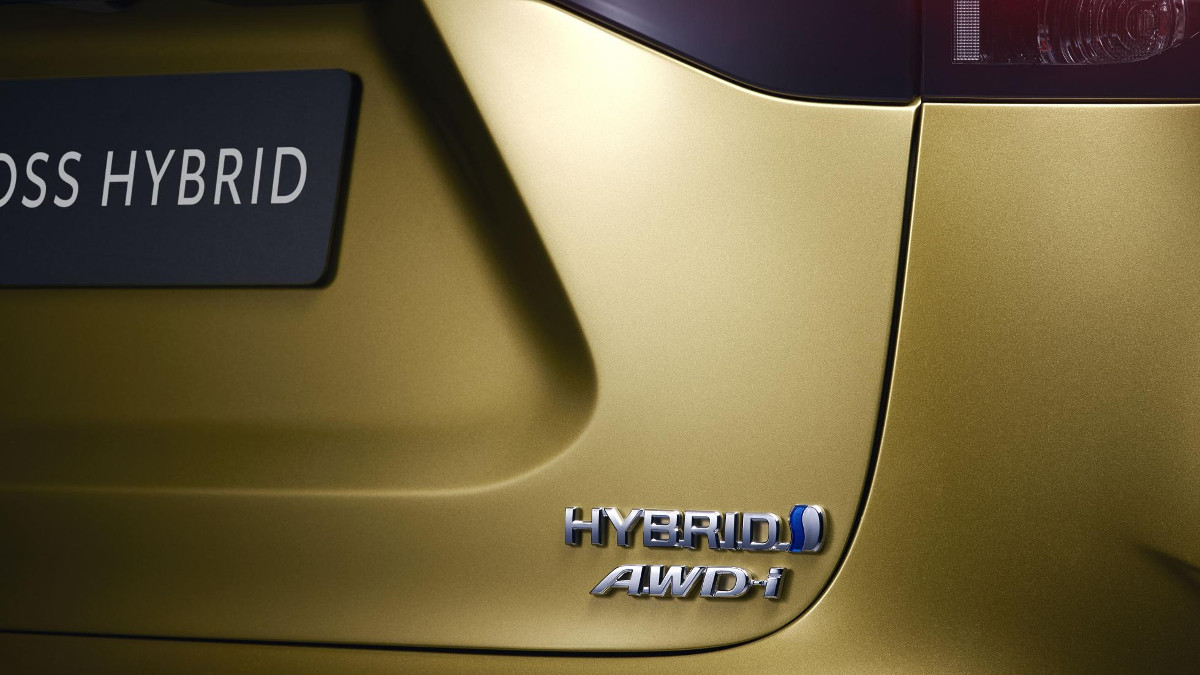 Toyota's competitive driver-assist suite is available, of course. And an electric hatchback if you're the sort who has time on your hands to watch it wheeze its way up and down.
The Yaris Cross goes on sale in 2021, and it'll be built in the same factory in northern France as the vanilla Yaris.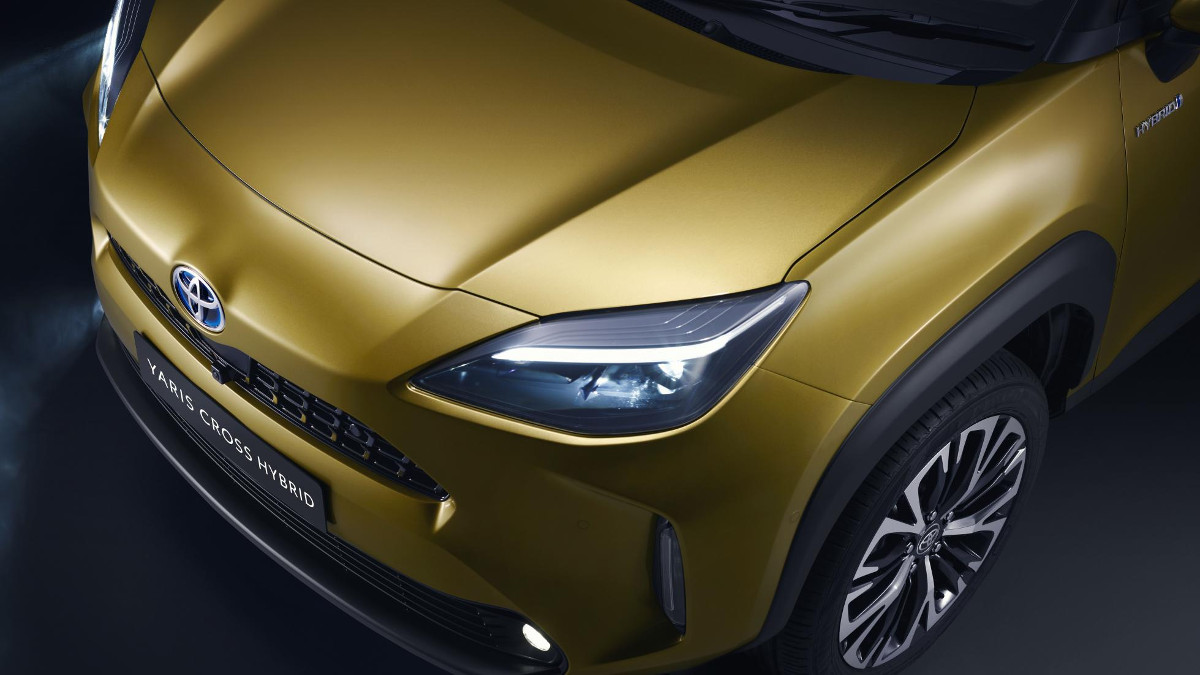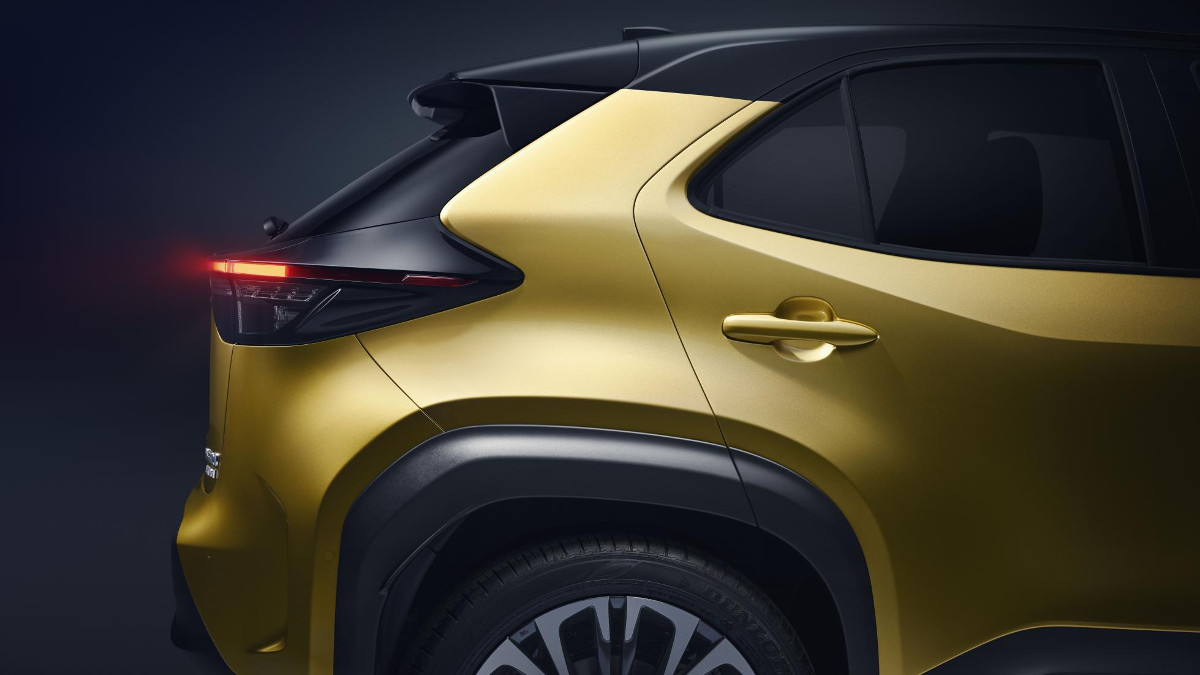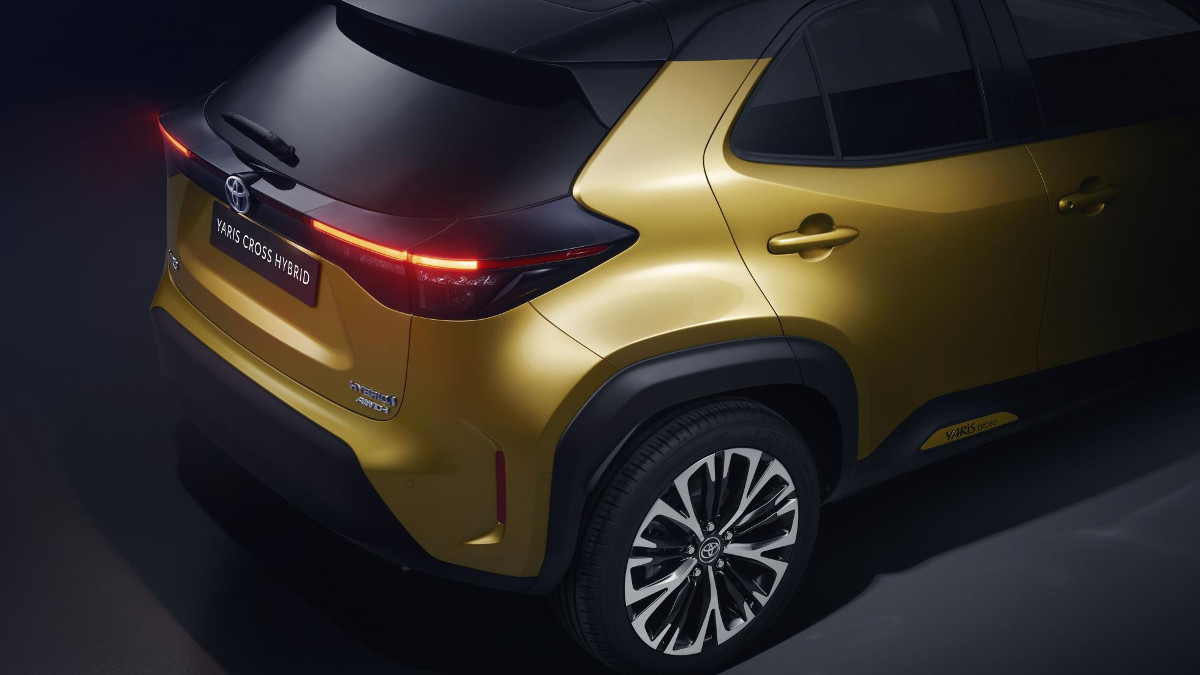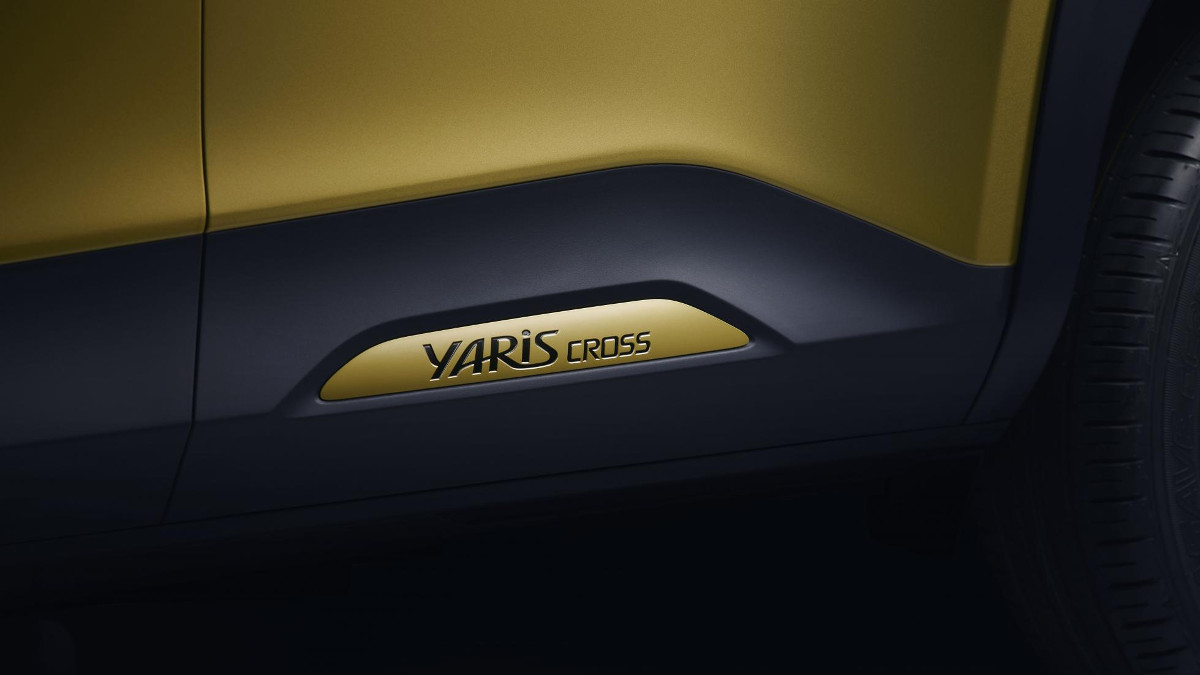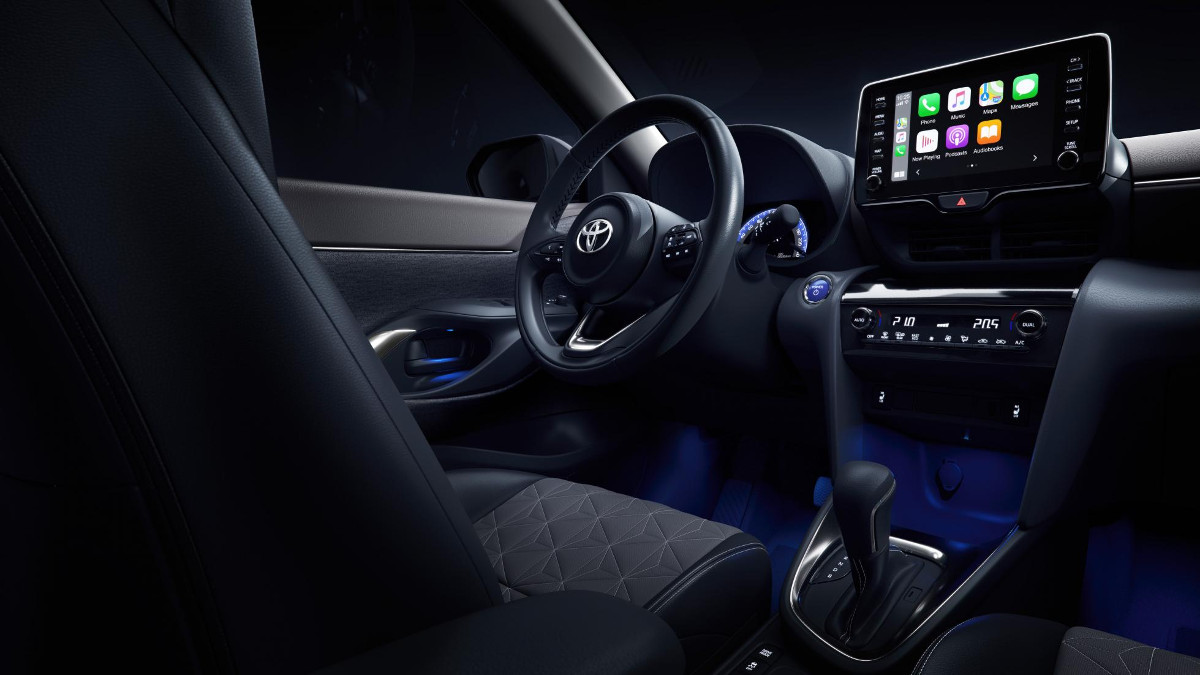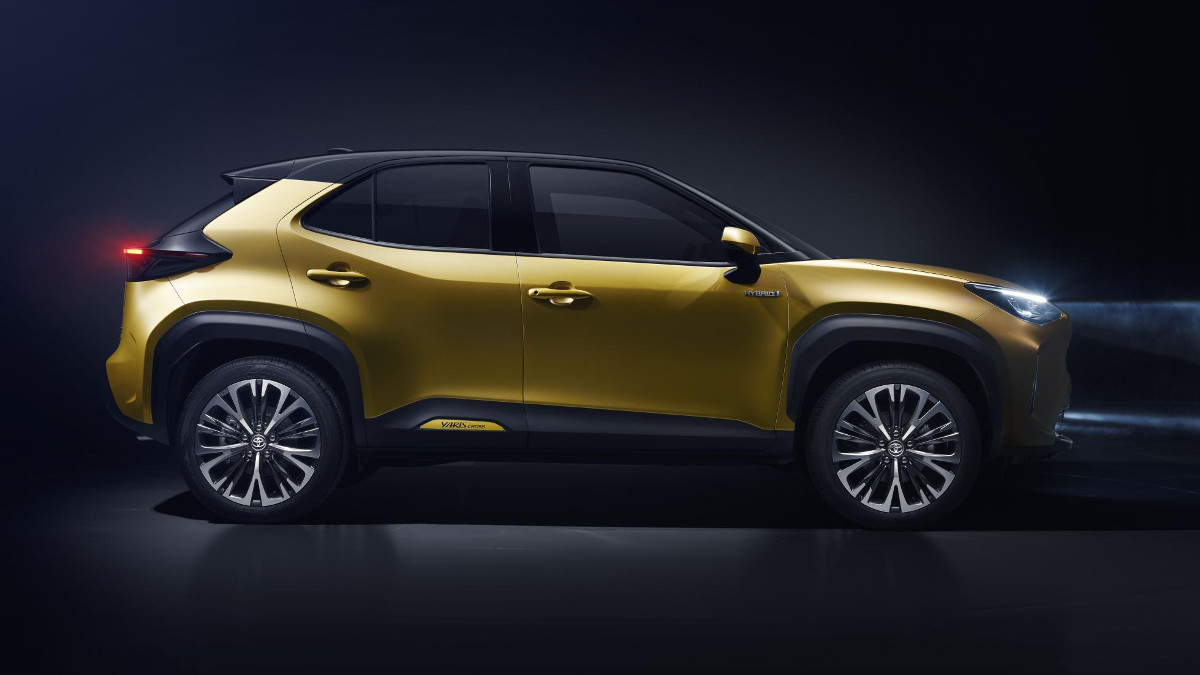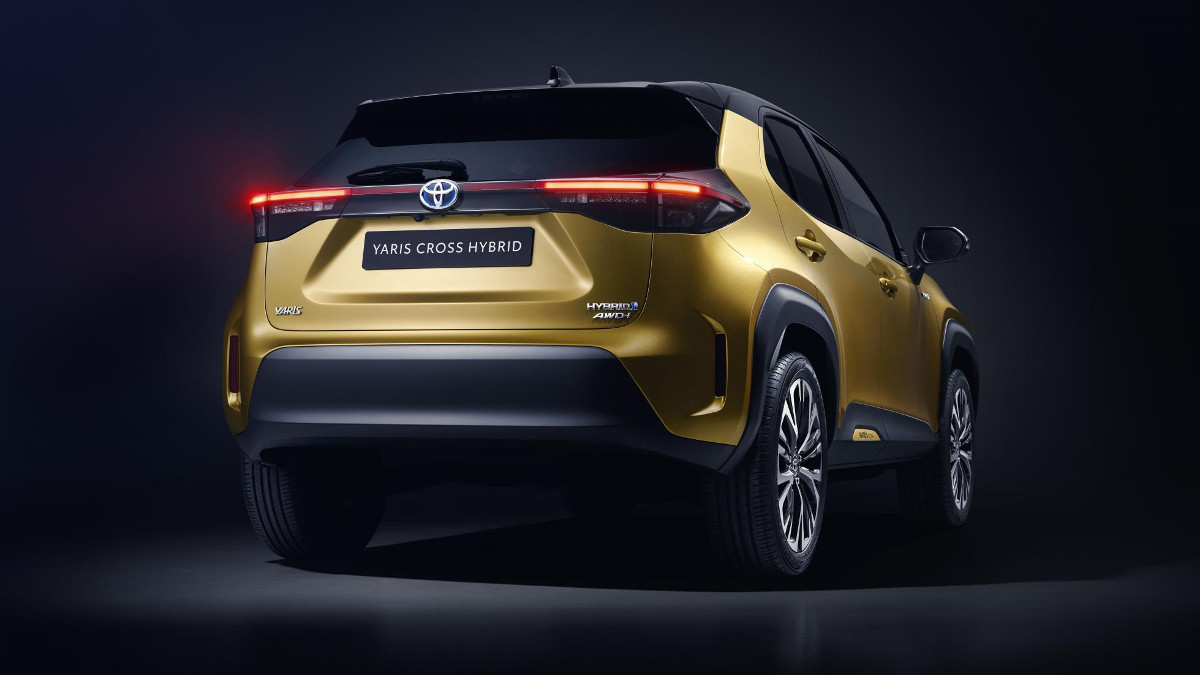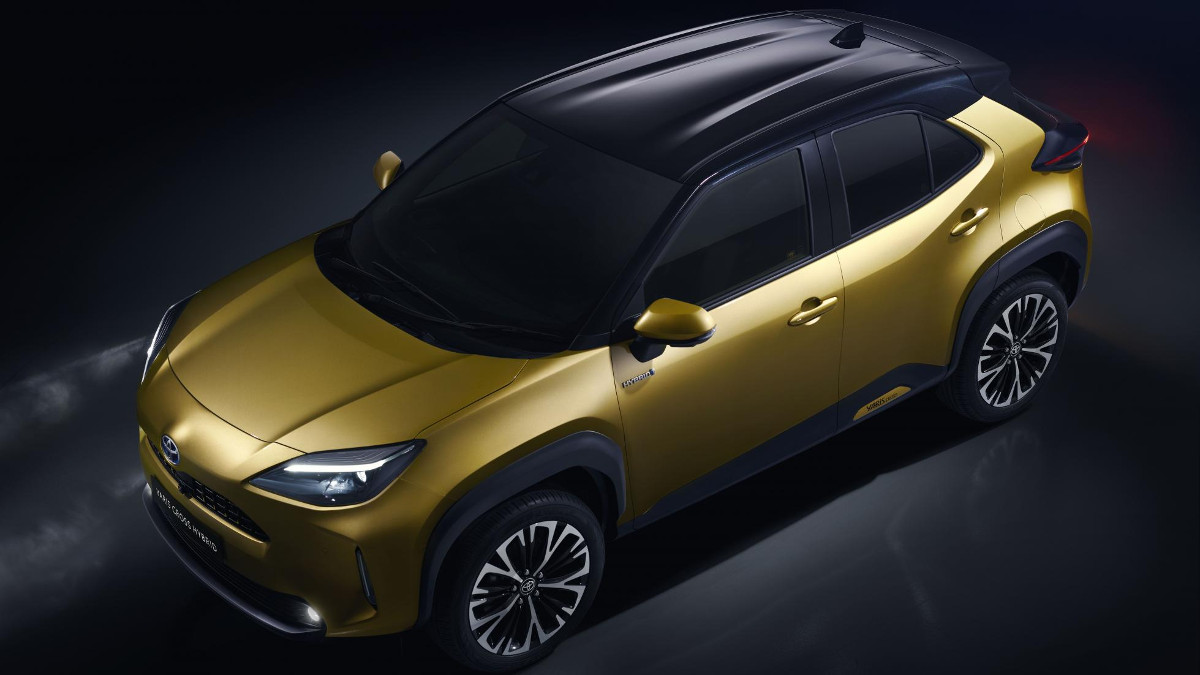 NOTE: This article first appeared on TopGear.com. Minor edits have been made.