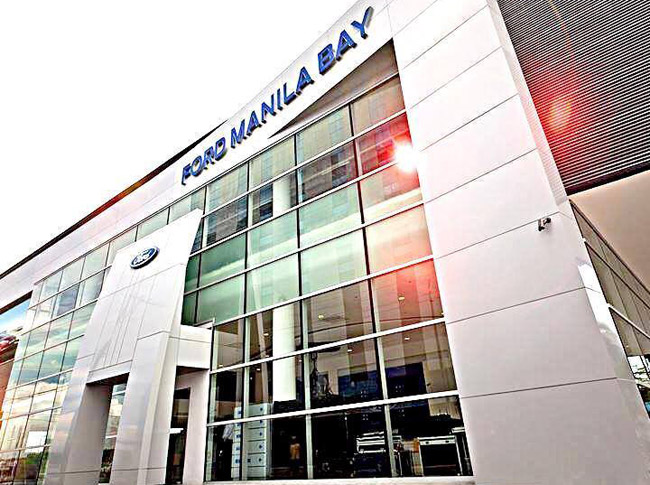 On October 18, we reported a complaint shared with us by a customer of Ford Manila Bay, who claimed his father had left an iPhone 5 inside the family's newly bought Everest, which was being serviced in the dealership when the alleged loss took place. Ramel Labian, the complainant (and Everest owner), added that he believed an employee of the dealership had taken the phone after having been notified by the Find My iPhone app a day after the incident, that the phone was in the same vicinity as Ford Manila Bay's facility.
Well, Ford Philippines, through communications executives Joseph Ayllon and Isa Suarez, has informed us that the case has been settled. The company e-mailed us:
Thanks for giving us the opportunity to update you on the situation. Ford Manila Bay conducted a thorough investigation and has been working closely and cooperatively with the customer to gather all pertinent information. Ford Manila Bay's management team and a Ford representative met with the customer and his family members based in Manila on October 20, and we're happy to report that the case has been amicably resolved.
Labian actually corroborates this and even provides further details:
I want to give an update on the status of this issue. My family was invited to a meeting at Ford Manila Bay on October 20, 5pm. There were a couple of Ford managers present. The management apologized for the behavior of their employees--specifically the one who was irate and shouted at my father.
Continue reading below ↓
Recommended Videos
Then they showed some videos of the investigation being conducted within Ford Manila Bay. They showed a video of lockers being checked. Ford management promised to continue with the investigation. Then they offered to replace the iPhone. They promised to give it not later than Friday. We accepted the apologies and the gesture.
To sum up, we are happy that they made an effort to look into the issue. I would prefer an independent body to investigate, but internal investigation is better than nothing. Their offer to replace the iPhone is also appreciated but not necessary. We would prefer to have them close their investigation before we could take their offer to replace the phone.
Also, we were advised that we could have our car serviced at any Ford dealership, although they insisted that we stay with Ford Manila Bay. So I guess this is it. Thanks for sharing our story. It helped a lot in getting action from Ford. We as first-car owners learned a lot from this experience. I think Ford also got a chance to assess their quality of service. And I hope they would always strive to make their post-sale service on a par with their pre-sale service. Again, thanks for all your help.
Like we said in the previous story, we didn't have any doubts that Ford Philippines (and Ford Manila Bay) would handle this issue professionally. To be clear, Ford isn't making an admission that theft did occur on October 15 within the facility of Ford Manila Bay. The apology with an offer to replace the phone is simply Ford's way of showing Ramel Labian and his family that they are being considered by the American carmaker as valued customers no matter what.
Will the two parties ever arrive at a definitive conclusion as to the real reason behind the phone's disappearance? We don't know. What we do know is that Ford Philippines, like any world-class car company out there, will do everything within its means to keep a customer happy. Sure, there will always be disgruntled ones, but that's the case all around the industry. You truly can't please everyone.
For now, we're just glad that both Ford and the Labian family have agreed to settle the issue "amicably."