A bone-stock, mint-condition classic car is definitely a thing of beauty. But in this day and age where infotainment systems offer a wide array of useful features, it's understandable for any classic car owner to make even just a few changes in that department. It's hard not to fall in love with Apple CarPlay and Android Auto, after all.
That said, there still are purists out there who look the other way when it comes to aftermarket mods. Fortunately for said purists—the ones who own Porsches, to be exact—this new offering from Porsche lets them enjoy modern tech in their classic cars without resorting to aftermarket goodies.
The German carmaker is now offering modern OEM infotainment systems that have been tailor-fit for old-school vehicles such as the 911s and Boxsters from decades past. These are called the Porsche Classic Communication Management (PCCM) and PCCM Plus systems, which were specifically built to replace the 1-DIN and 2-DIN head units on older Porsches. Consider it a compromise—a halfway point where the need for smartphone connectivity and the purist mentality can meet.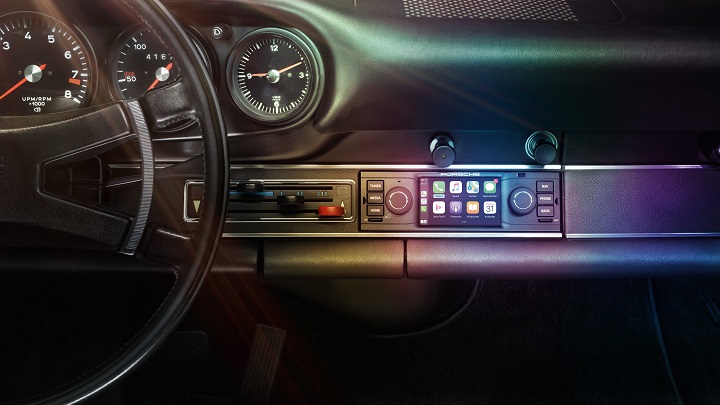 Continue reading below ↓
Recommended Videos
The PCCM replaces 1-DIN head units which came as standard for several sports cars for a long time, including the first 911 models from the 1960s all the way to the 993-generation models from the early 1990s. This 3.5-inch touchscreen display features DAB+ and Bluetooth connectivity, has a built-in navigation system, and supports Apple CarPlay. The unit can also be operated via two rotary knobs and six integrated buttons.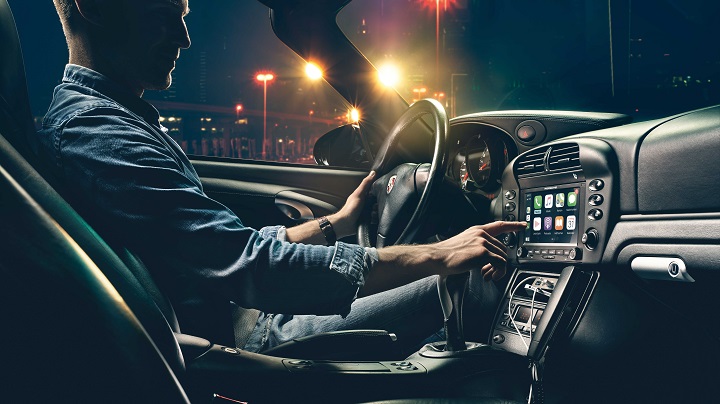 The PCCM Plus units, on the other hand, fit 2-DIN slots which you can find on 996-gen 911s and 986-gen Boxsters from the 1990s. This replaces the Porsche Communication Management system which was previously introduced for the same 2-DIN-compatible vehicles. The PCCM Plus features a seven-inch touchscreen with both Apple CarPlay and Android Auto compatibility. It can play music using SD cards, USB sticks, and also through AUX and Bluetooth connections.
If you own a classic Porsche—or maintain any classic car, for that matter—you probably know how expensive the parts in this market can get. The same applies for these OEM head units, as the PCCM and the PCCM Plus cost a whopping €1,439.89 (more than P78,000) and €1,606.51 (about P88,000), respectively.
What say you, classic car junkies? Do you think other carmakers should build similar car stereos, too?