The automotive industry takes another big step towards electrification, as Volkswagen has now revealed the prototype versions of its new mobile charging robot. It's exactly what it sounds like: a robot built to facilitate autonomous charging of EVs in a restricted area such as an underground garage.
"A ubiquitous charging infrastructure is, and remains, a key factor in the success of electric mobility," said Volkswagen Group Components CEO Thomas Schmall. "Our charging robot is just one of several approaches, but is undoubtedly one of the most visionary."
The charging robot works via a dedicated app or 'Car-to-X' communication. It works completely on its own, from driving towards the EV to opening the lid of the car's charging socket all the way to connecting the plug and decoupling it.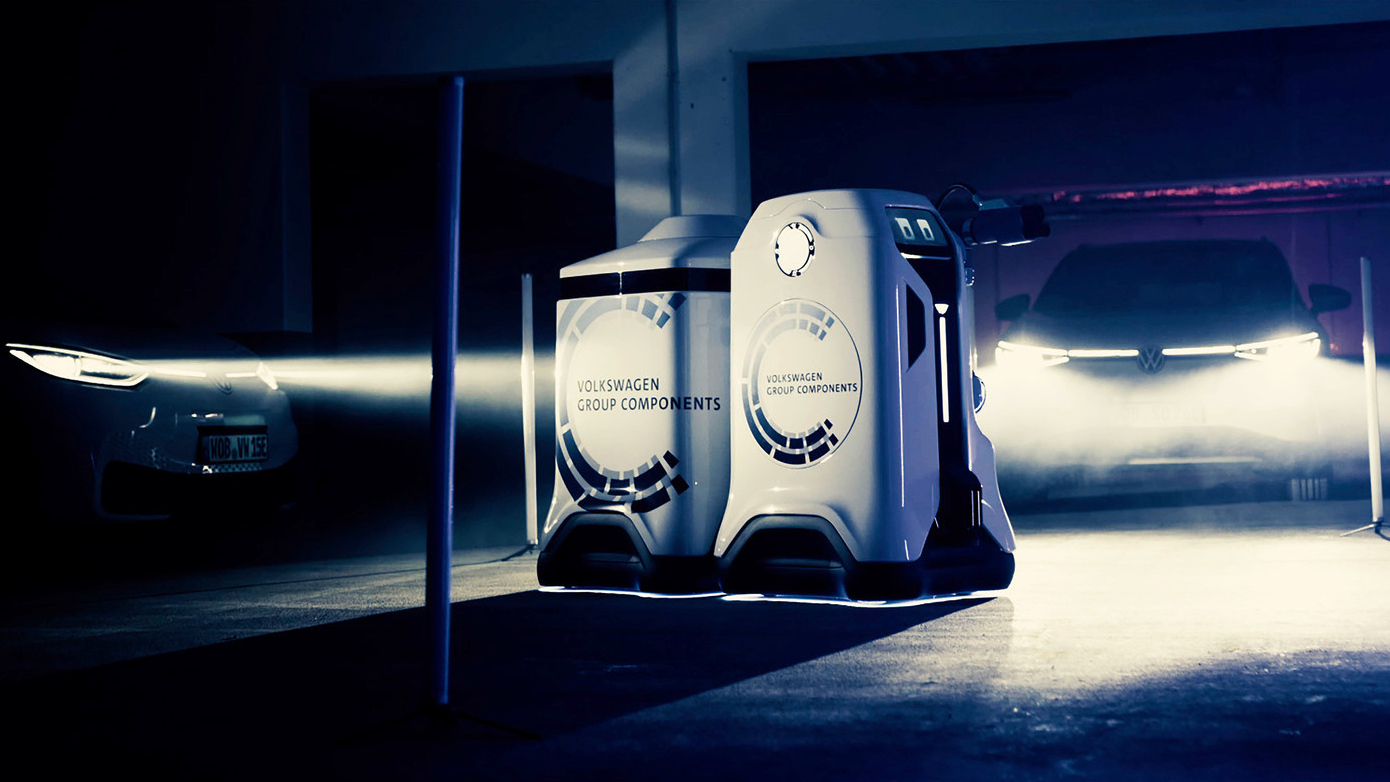 Continue reading below ↓
Recommended Videos
When charging multiple vehicles at once, the robot makes use of a mobile energy storage unit that connects to one vehicle, then it simply repeats the process for the others. The robot also autonomously collects and returns the mobile energy storage unit once the vehicles are fully charged. The entire process requires no human interaction.
If you want to see how it works, check out the video below. Frankly, this thing looks like a real-life R2-D2 from Star Wars. Look:
"Setting up an efficient charging infrastructure for the future is a central task that challenges the entire sector," added Schmall. "We are developing solutions to help avoid costly stand-alone measures. The mobile charging robot and our flexible quick-charging station are just two of these solutions."
The robot will continue to be developed to enable other functions before stepping into full production. Volkswagen Group Components is looking to launch this robot in early 2021, and it will eventually be integrated into an overall concept from the carmaker that will "focus on the long-term success of electric mobility" and the electrification of transport.