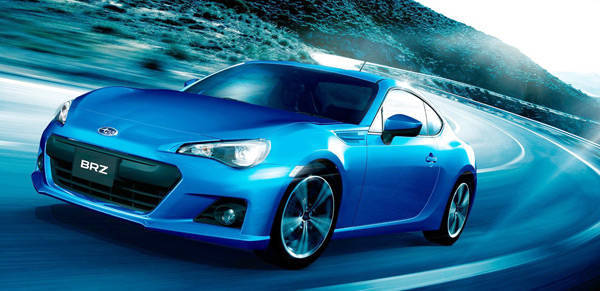 It's been almost six months since the Toyota 86 was launched, and yet one hardly sees a unit on the road save for the errant media unit lent out by Toyota Motor Philippines (TMP) for evaluation. Usually, with a car this promising, you almost immediately see samples multiplying out there. Owners are eager to break in their new steeds for the requisite leg-stretching. After all, what's not to like here: a compact front-engine and rear-drive sports coupe that traces its roots as far back as the Sports 800 from the '60s?
And we did report that the allocated units for the Philippines had been increased to 200 from the initial 77 units. So, why aren't we seeing more of the car on the road?
Do the rumored bad sales practices by some Toyota dealers have anything to do with it? Whatever the case for at least a couple of would-be owners, the 86 lost its place on their list of cars to own. In fact, they've gone on to put their money on the Subaru BRZ--the 86's twin model--despite the BRZ having a retail price of P1,928,000, a premium of P378,000 over the base 86's P1,550,000 price tag. The premium does get you a few more goodies, like a sportier suspension among other things.
Continue reading below ↓
Recommended Videos
In a brief interview with TopGear.com.ph, the proud new owners of the BRZ related to us the ruined buying experience they encountered at the Toyota dealerships they went to.
Raffy David of the "BRZ-86.ph" Facebook group, for example, paid for their group's reservation for five units of the 86 in April this year, two months before its official launch in June. Four months later and no longer willing to wait for what might be vaporware, he went to Motor Image. As you read this, he just took delivery of his BRZ (prior to the launch, take note) on the promised date.
When asked why he opted to get the BRZ in spite of the higher price tag, David had this to say: "I was very disappointed. After having made a reservation for five 86 units, no communication was made to manage my expectations regarding the release of one or more of the units."
As for his brand-new BRZ? "I got it for the price they said--no more, no less."
Another new and proud BRZ owner, who requested anonymity because the company he is connected with is a TMP supplier, expressed his frustration regarding his failed buying experience with the 86. "Subaru is the place to go if you don't want any bullshit," he said rather forthrightly. "Sure, you pay more, but you get what you want and with no strings attached. Best sales and after-sales service. Going to Toyota is like going to the fish market. There's no customer service at all."
With an initial delivery of 10 BRZ units (we previously reported 15, but Motor Image has updated the figure), does it necessarily mean 10 fewer buyers for the 86? What do you think?