Whether your car is packing a monster of a motor or a regular sedan engine, it means squat if you don't have a good braking system to keep things in check. Because the reality is that safety should and will always come first. And this is where good brakes come into play.
Porsche knows this all too well, which is why it has been coming up with some of the most cutting-edge braking systems over the years. The 356 B Carrera 2 of the '60s, for instance, had what was known as annular disc brakes. The design of this system allowed Porsche to utilize larger-diameter discs for better stopping force. This was achieved by letting the brake calipers grip the disc from the inside.
If you're familiar with most new cars' braking systems, you're probably aware that most front stoppers are of the ventilated kind. Such a system was first seen on the 1966 911 S, where openings along the surface allowed the heat generated during braking to be released. This made for more efficient braking. More cooling measures were seen on cars like the 1974 911 Carrera 3.0 with its cross-drilled brakes. Here, hot air and water (during rains or floods) were removed from the brakes to ensure maximum brake grip at all times.
In true Porsche fashion, technologies like the four-piston brake calipers made their way from the racetrack to the road. First seen on the 911 3.0 race car, they eventually debuted on the 1977 911 Turbo 3.3 and gave the powerful road car the utmost in stopping power. Then decades later, we got the Porsche Ceramic Composite Braking system, or PCCB, first seen on the 2001 911 Turbo and 911 GT2. Thanks to the weight-saving properties of the material, the car and its brakes are much lighter. This not only improves stopping power, but also helps give better handling and response.
ADVERTISEMENT - CONTINUE READING BELOW ↓
So, where do we go from here? From the revolutionary one-piece monobloc aluminum calipers that were first seen on the gen-one Boxster back in the '90s, Porsche is giving the world a 10-piston brake caliper via the 2015 Cayenne Turbo S. Note that this is an SUV--a powerful one, by the way--that requires the most brutal braking force available.
What lies in store for the future? Let's just say that as the wheels keep turning, their brakes will keep stopping.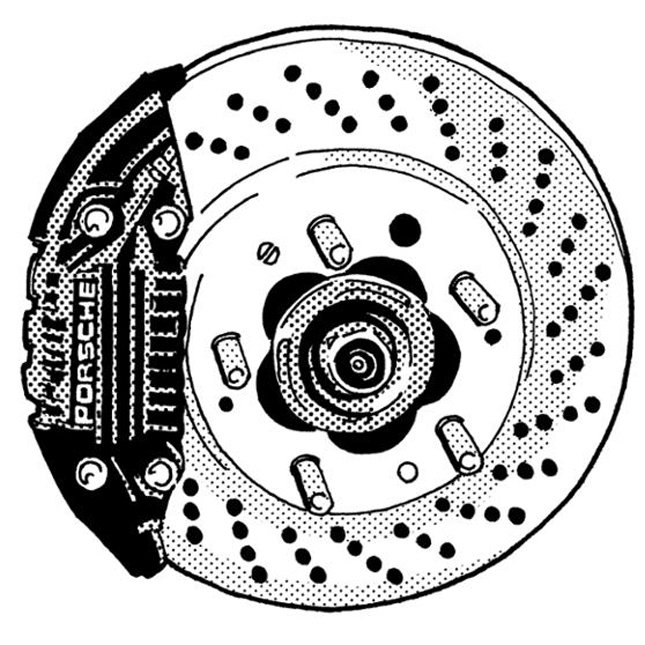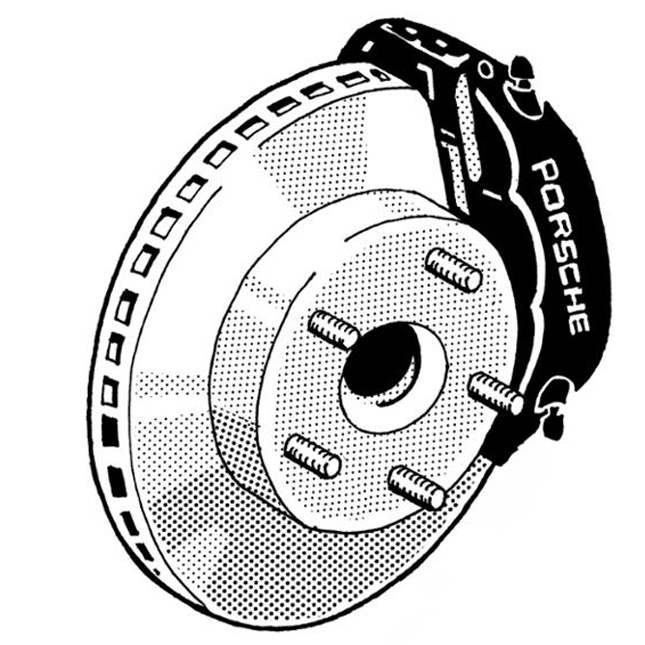 ADVERTISEMENT - CONTINUE READING BELOW ↓