Since 2017, the Honda Civic Type R been a truly outstanding hot hatchback that operates on a different level to the rest of its front-driven rivals. One with nary a chink in its armor. Yet three years into its life, Honda has dug very, very deep and found room for improvement. Crikey.
So, you're looking at the mildly updated Civic Type R (the FK8, if you're a model-code nerd). Notice we've not called it a 'facelift'; to do so when one of the most divisive styling packages on the market hasn't really changed would feel wrong. But the geekier among you will spot the revised grille, which now has a 13% larger opening resulting in a 10-degree drop in coolant temperature on track days.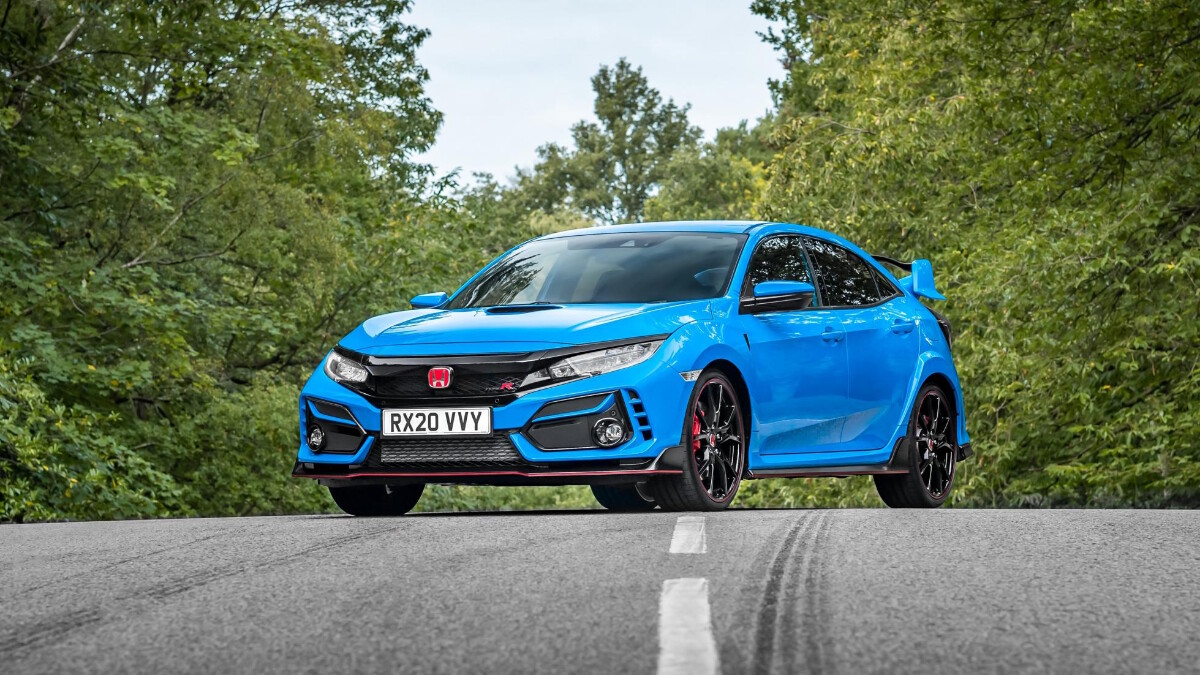 ADVERTISEMENT - CONTINUE READING BELOW ↓
That's just the tip of the iceberg of Honda's forensic-level update; behind those red-trimmed alloys lurk two-piece discs (rather than one) to take 15mm of 'dead travel' out of the brake pedal, which we'd wager no one had actually complained about. There's been a retune of how the adaptive damping behaves through a corner, for more precision. Something we never, ever thought the FK8 Type R lacked.
And then there's its knob. The Type R possesses the finest manual gearshift of the last decade, with a satisfyingly stubby metal stick that controls the most beautifully wrought shift movement at any price. Except if you're on the Civic's engineering team. "Could be better," they ludicrously thought.
So, you've now got a teardrop (rather than ball) to grasp, recalling fast Hondas of yore, and it shrouds counterweights that improve the way it moves around the H-pattern. While everyone else abandons the good ship manual, the guys on Honda's engineering team are like the band members still aboard clutching their instruments. Not only playing, but fine-tuning their performance as water washes in around their ankles. We salute them.
ADVERTISEMENT - CONTINUE READING BELOW ↓
Recommended Videos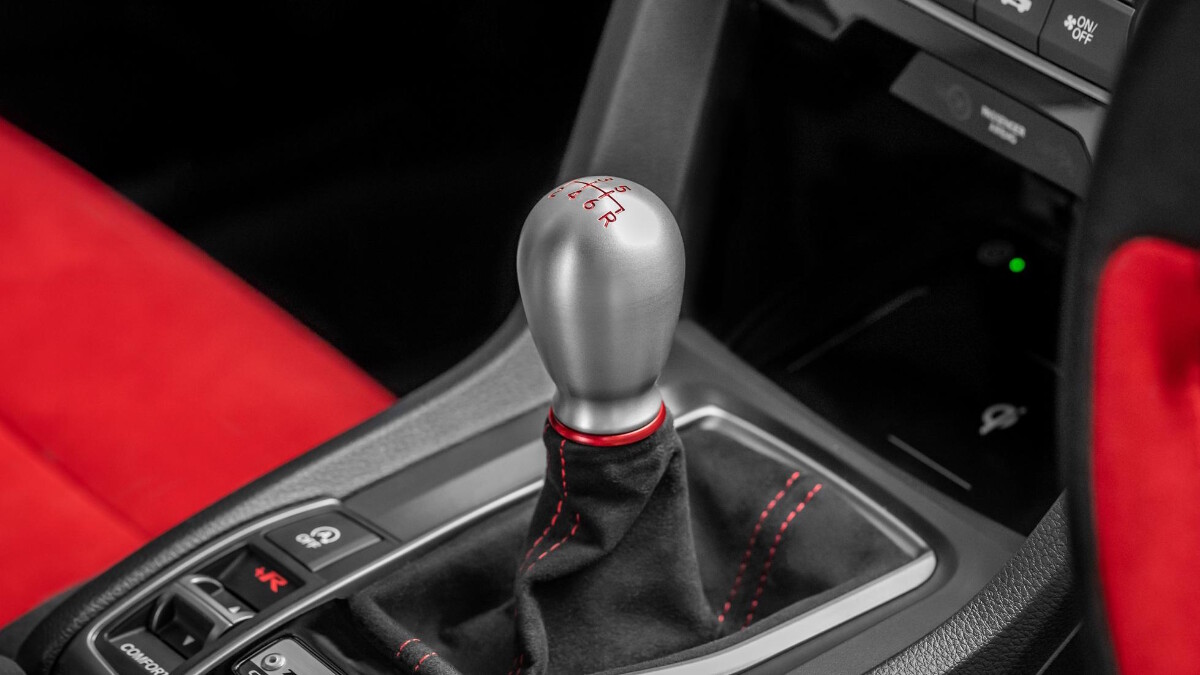 The Type R is otherwise mechanically untouched: six-speed manual and front-wheel drive only, with a 316hp 2.0-liter turbo-four flinging its 1.4 tons toward a 272kph top speed via a 5.8sec 0-100kph time. Proper figures, those.
There are a few more options than before, though: the 'regular' car, pictured here, is now bookended by a slightly more demure Type R Sport Line (much smaller rear wing, less red detailing, more sound deadening) and the considerably madder Type R Limited Edition (wearing committed Cup 2 tires and weighing 47kg less than standard via forged BBS wheels, removal of the aircon and stereo, and less sound deadening). The latter costs a smidge under £40,000 (P2.48 million) and the UK's 20-car allocation sold out in an hour. Suggesting you might never pay less than that amount for one when they re-emerge in the classifieds.
ADVERTISEMENT - CONTINUE READING BELOW ↓
On the road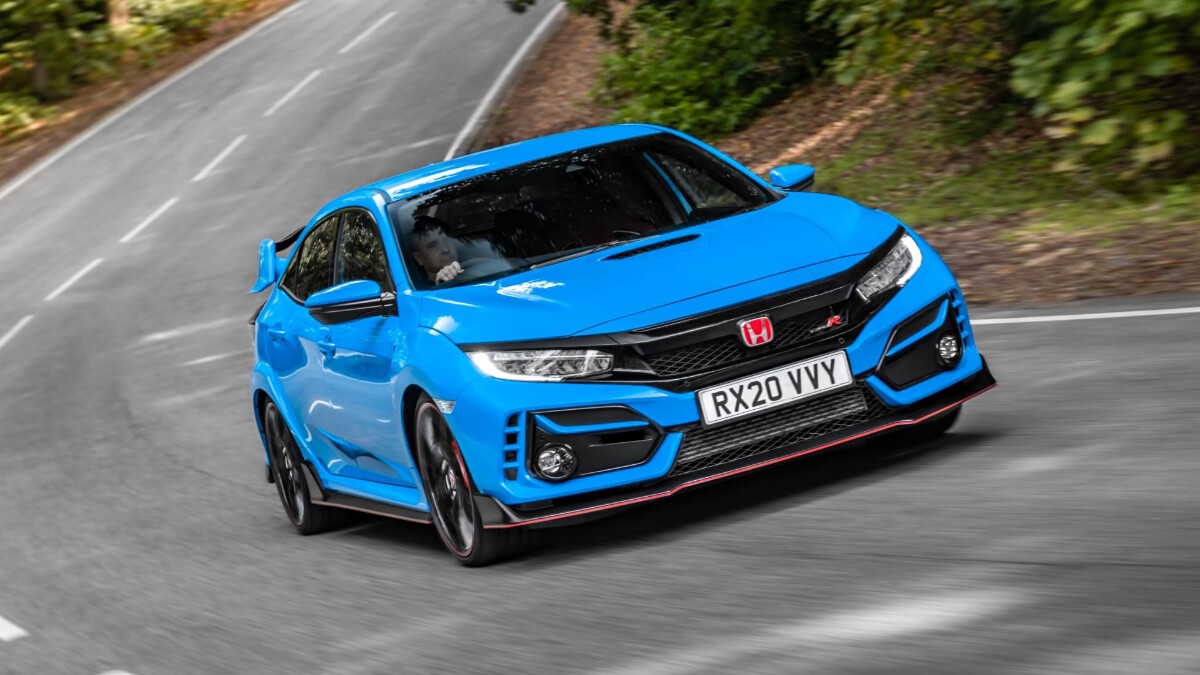 The fact that an engineer thought the FK8 Civic's gearshift wasn't quite perfect enough, and found a way to fix it, is important. Because it summarizes the whole car. This updated Type R drives as spectacularly as ever while somehow feeling marginally sharper and more precise in ways we'd not thought important. Or possible.
ADVERTISEMENT - CONTINUE READING BELOW ↓
You approach a corner, getting forceful but measured braking no matter how dimwittedly you stamp on the pedal, then bleed carefully off and back to the throttle as you turn its beautifully weighted steering wheel (now wrapped in alcantara) before aggressively getting on the power at the merest sight of the exit, as the front differential doggedly draws you out of the turn before you fire up the road via two or three exquisite gear changes. Again, no matter how ham-fistedly you've rowed the stick around. Then you look at the number on the TFT dials and think, "Better calm down a bit now..."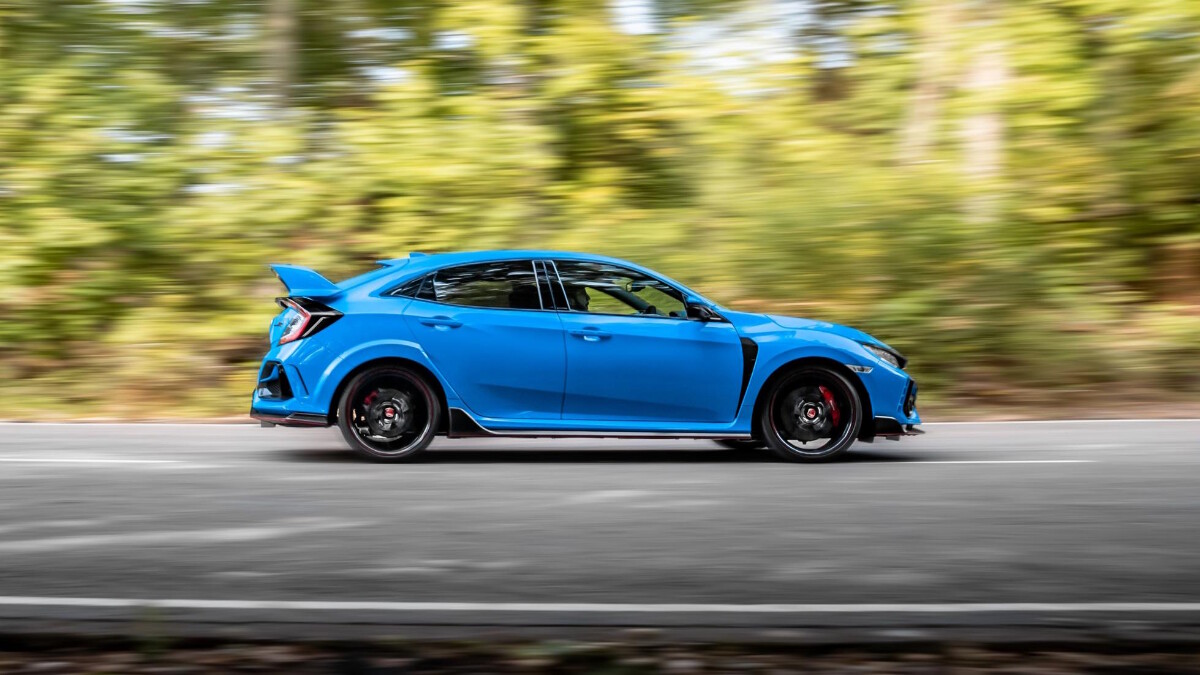 ADVERTISEMENT - CONTINUE READING BELOW ↓
Grip is outrageous but not at the expense of some interactivity, and the car's traction is unwavering (unless the weather's awful) without ever seeming ruthless in the way tenacious four-wheel-drive stuff can sometimes feel.
And every control is sooo precise and perfectly judged. Criticizing the Civic Type R is tough, and you almost need rivals present to provide some context: A quick Golf will ride a bit more comfily, a Hyundai i30N will more happily act the fool at 'normal' speeds. And with so much power—and supreme ability to put all of it to good use—the Civic's performance isn't always what you'd call attainable.
But that doesn't stop it being satisfying however you choose to drive it, and while it perhaps feels a little less relenting on rough roads since its update, its damping had a bit of comfort to spare last time around, so it's not an issue. There's a genuine character change between the Civic's Comfort, Sport, and R+ modes, and the fact that the car defaults to Sport each time you prod it into life feels about right. Comfort's biggest asset is the way it dulls the exhaust note on a highway cruise, while R+ isn't necessary to wake the Type R up on a great road. But it does add some tangible excitement, not least in its more aggressive rev-matching on downshifts (which can be turned off, too).
ADVERTISEMENT - CONTINUE READING BELOW ↓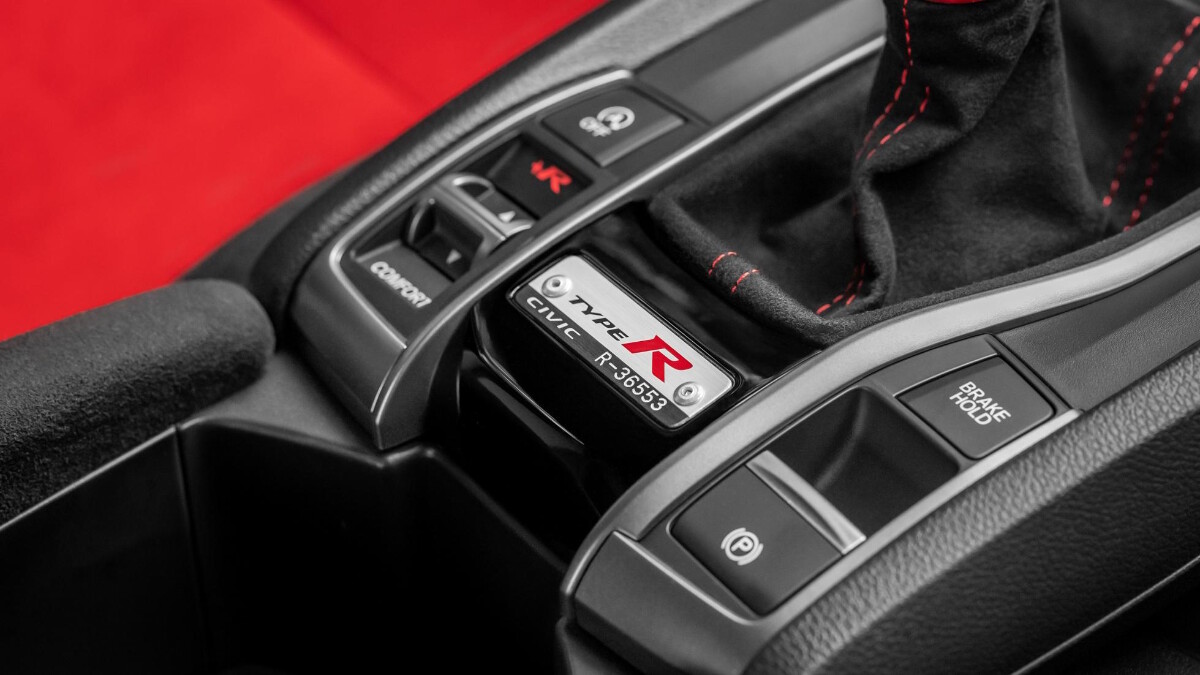 It's a brilliantly judged package that will please anyone, whatever they think of the looks. Which brings us to another point of nerdiness to note: The Sport Line, the regular Type R, and the Limited Edition each get its own tire to reflect how it's likely to be used, with Michelin Pilot Sport 4, Continental Sport Contact 6, and Michelin Cup 2 rubber fitted, respectively.
ADVERTISEMENT - CONTINUE READING BELOW ↓
That's probably responsible for the bright yellow Limited Edition's biggest shift in character: we tried it on a sodden, narrow race circuit and it wanted to oversteer on every corner. Never a Type R trait before, but an absolute bundle of fun given how much information is drip-fed to you from every one of the Civic's controls. It feels like a very special thing, though we can't help but wonder why Honda stopped at ditching the aircon and the stereo, and didn't lose the rear seats, too.
On the inside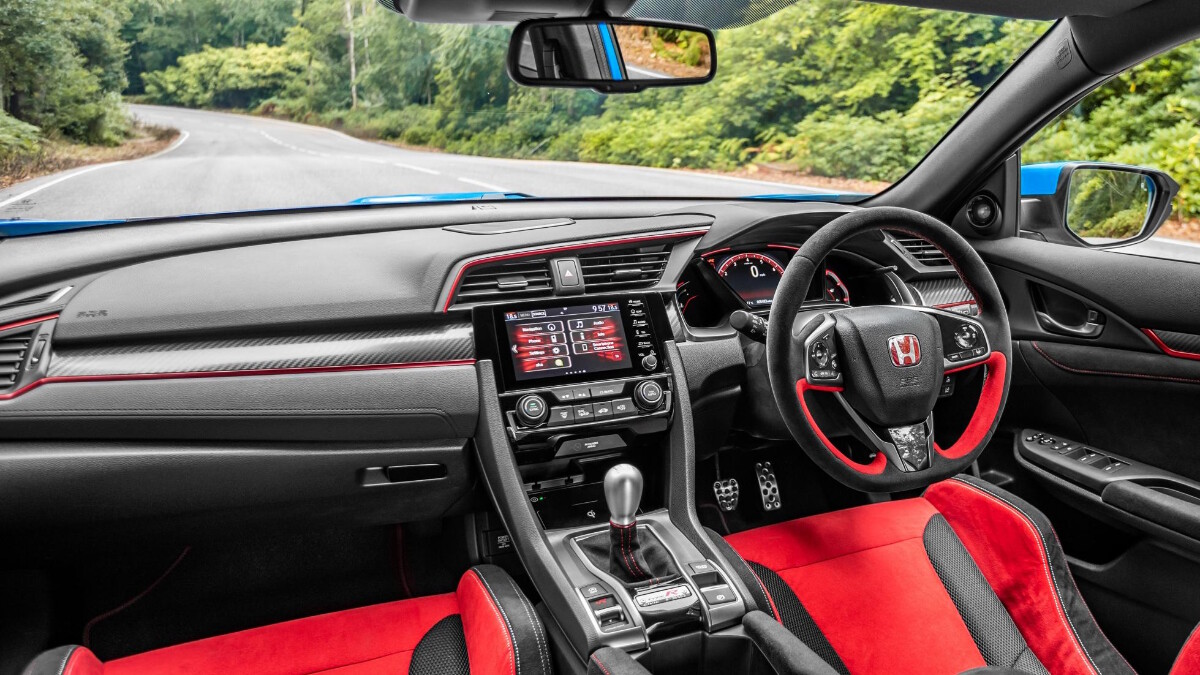 ADVERTISEMENT - CONTINUE READING BELOW ↓
Most of the cabin is brilliant, and all the stuff that really matters has been nailed. The positioning of pedals, steering wheel, and gear knob is set 'just so' for driving quickly, while the seats hug you just the right amount. In fact, you'll find no better seats below £100,000 (P6.18 million) or so.
They put many supercars to shame when it comes to proving 'support' and 'comfort' aren't enemy forces. They're mounted much lower than in rival hot hatches as well, for a properly focused driving position (though you can ratchet them back up if you crave crossover-esque visibility).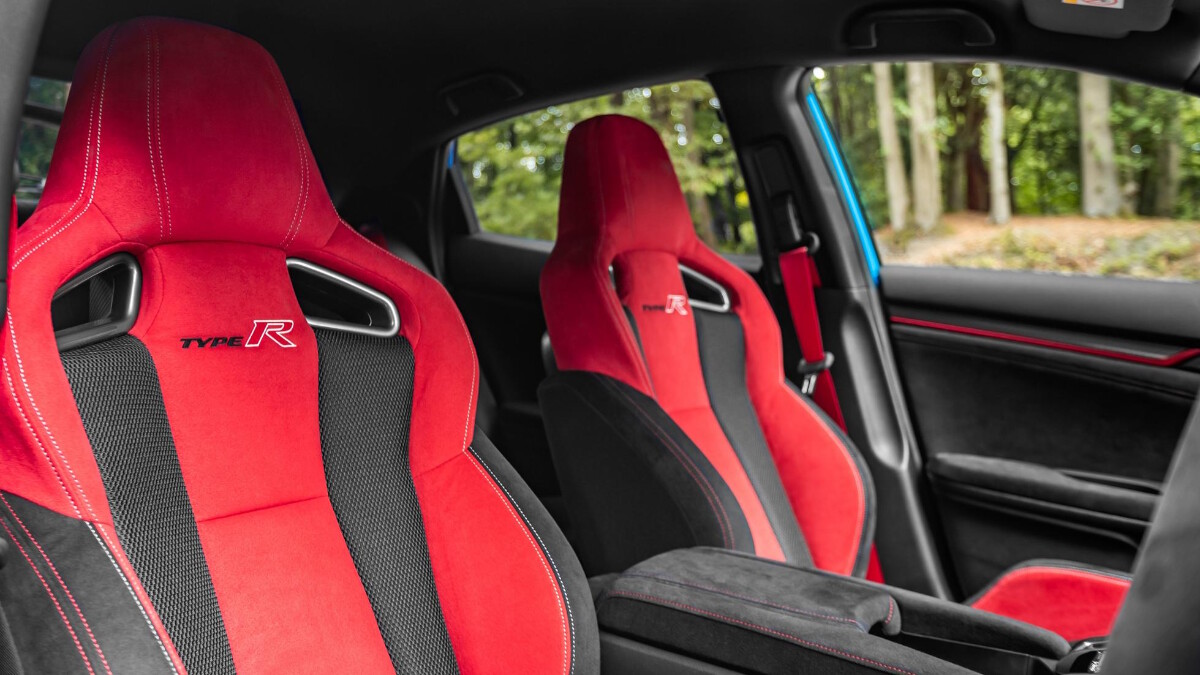 ADVERTISEMENT - CONTINUE READING BELOW ↓
Changes for 2020 include an alcantara-wrapped steering wheel—all the way round the rim, regardless of which level of spec you've chosen—and the option of more mature, less shouty black seats if you go for the subtler Type R Sport Line. There's also better smartphone link-up than ever, so you won't be wound up by Honda's own touchscreen setup for long. Phew.
Points of contention? You only get four belts—so there's no popping a passenger in the middle of the backseat—and lovely as the alcantara wheel looks and feels, we wonder quite how red its red bits will look after a few years.
Final thoughts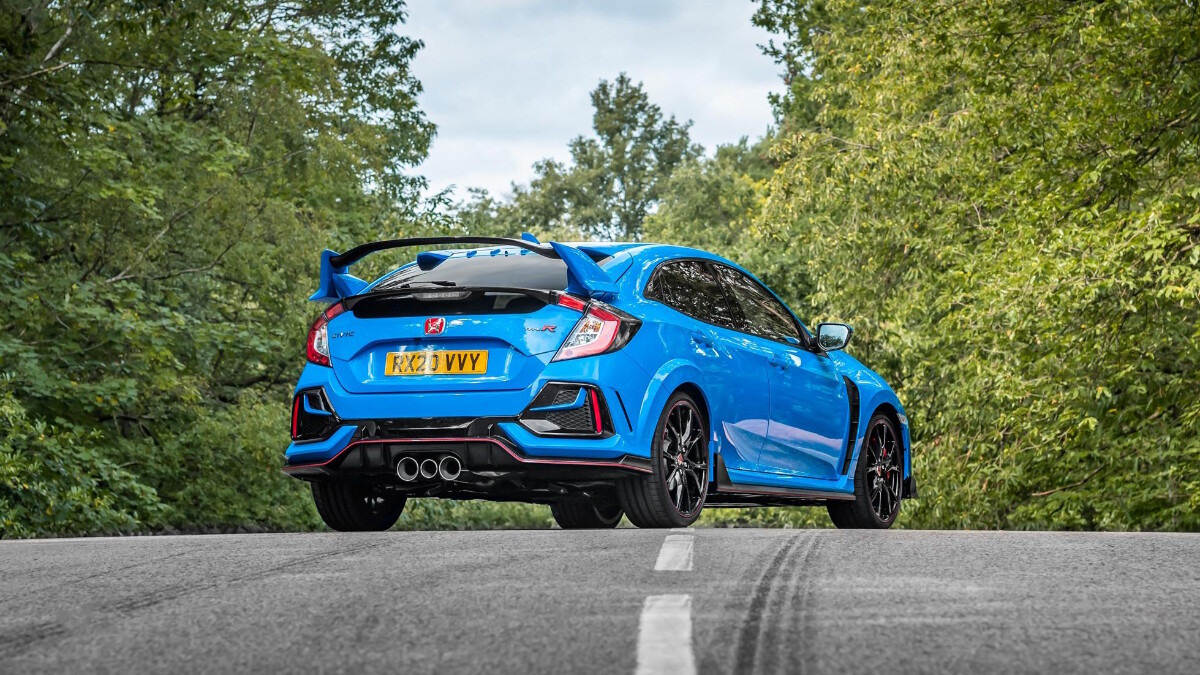 ADVERTISEMENT - CONTINUE READING BELOW ↓
The Civic Type R is spectacular—a hot hatch of great maturity when you use it for sensible stuff, but one possessing a truly wild side when you're in the mood.
Yes, the looks are over-the-top, but it'll be a real shame if they hold people back from delving beneath the surface, where it's an engineer's playground. Even more so in updated 2020 form. This may be the geekiest facelift ever, but it's made the most formidable opponent on the hot hatch scene even trickier to beat.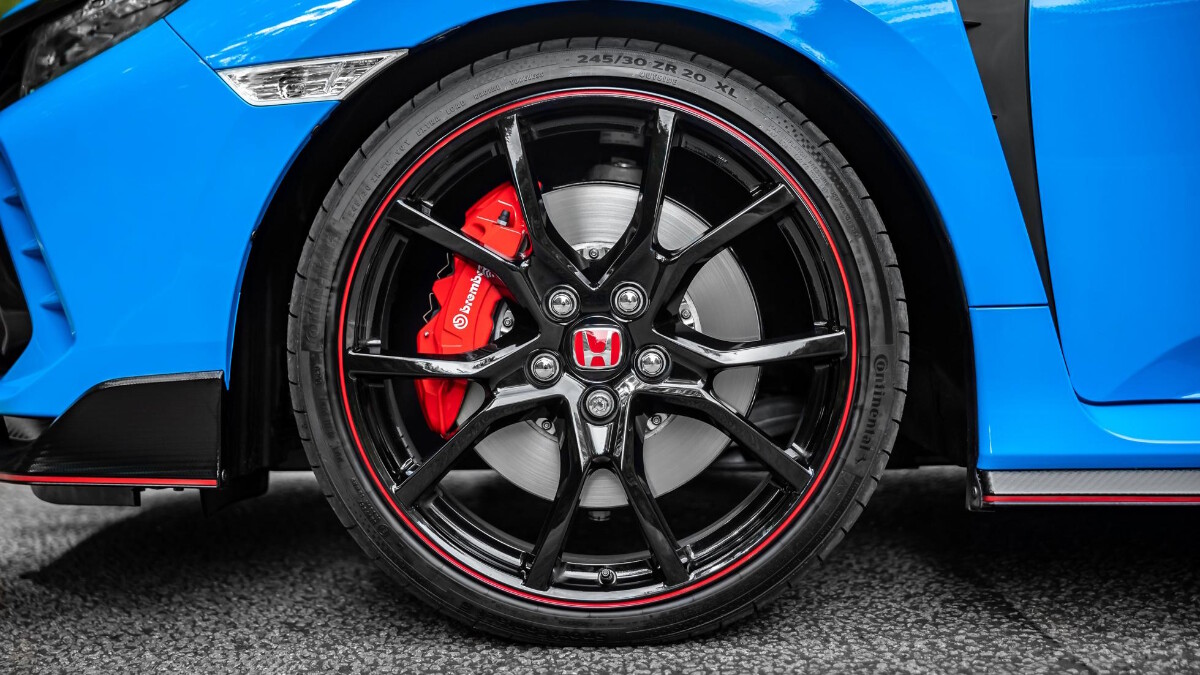 ADVERTISEMENT - CONTINUE READING BELOW ↓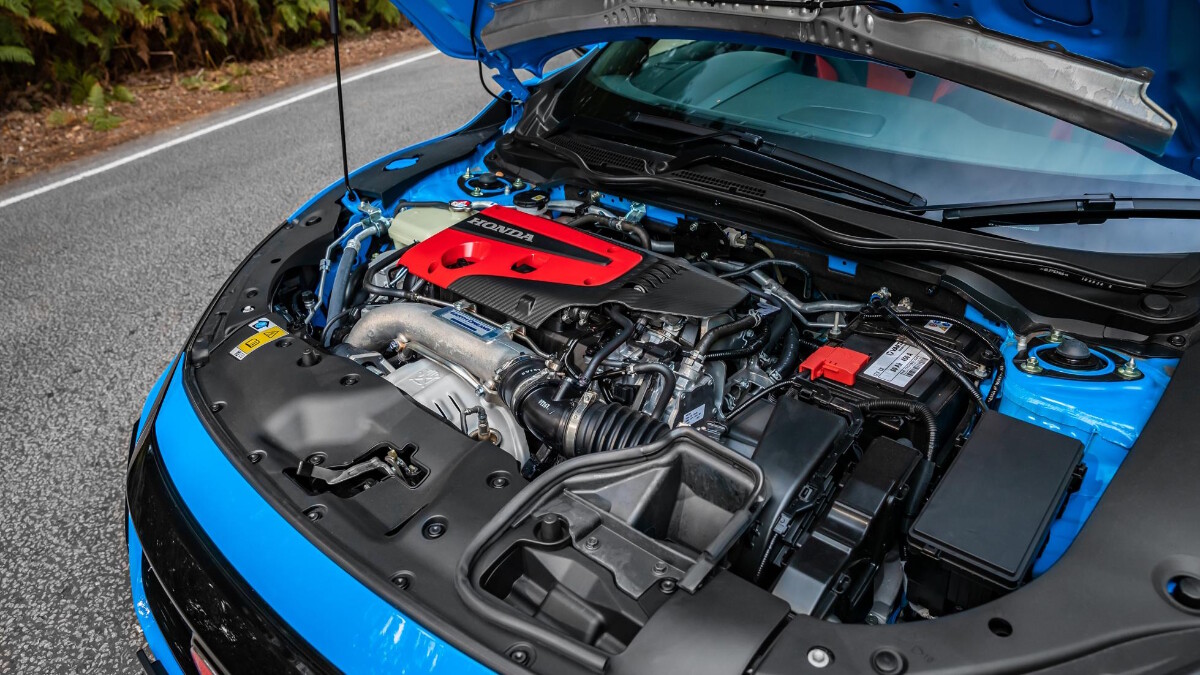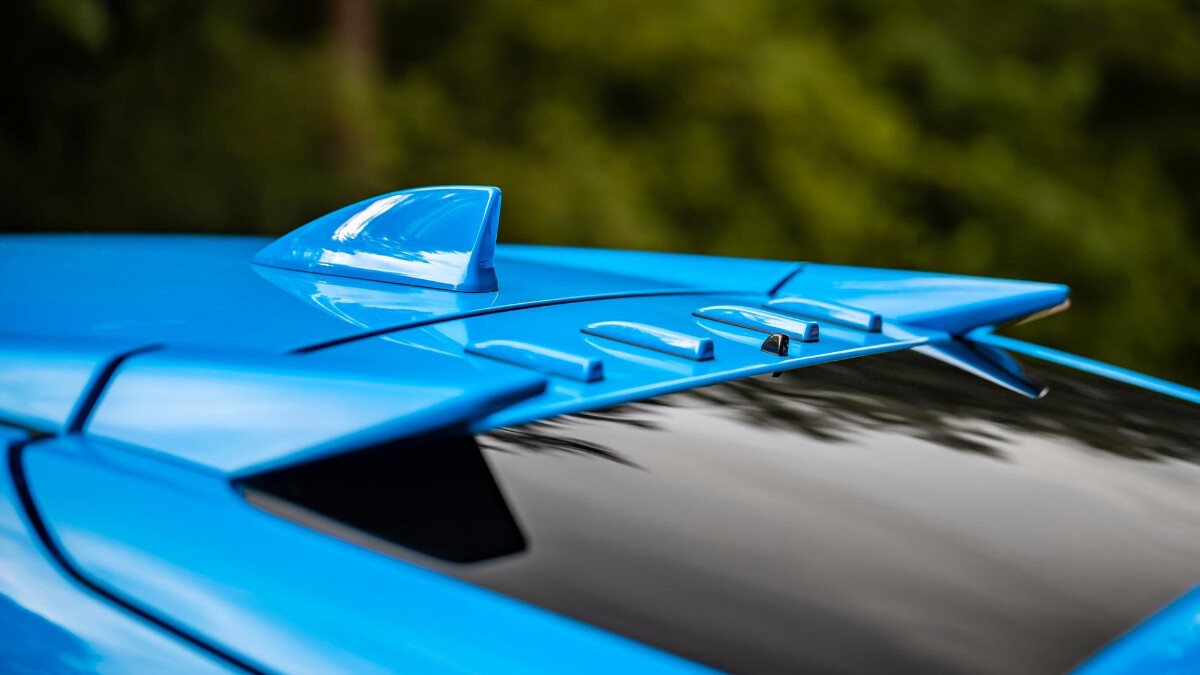 ADVERTISEMENT - CONTINUE READING BELOW ↓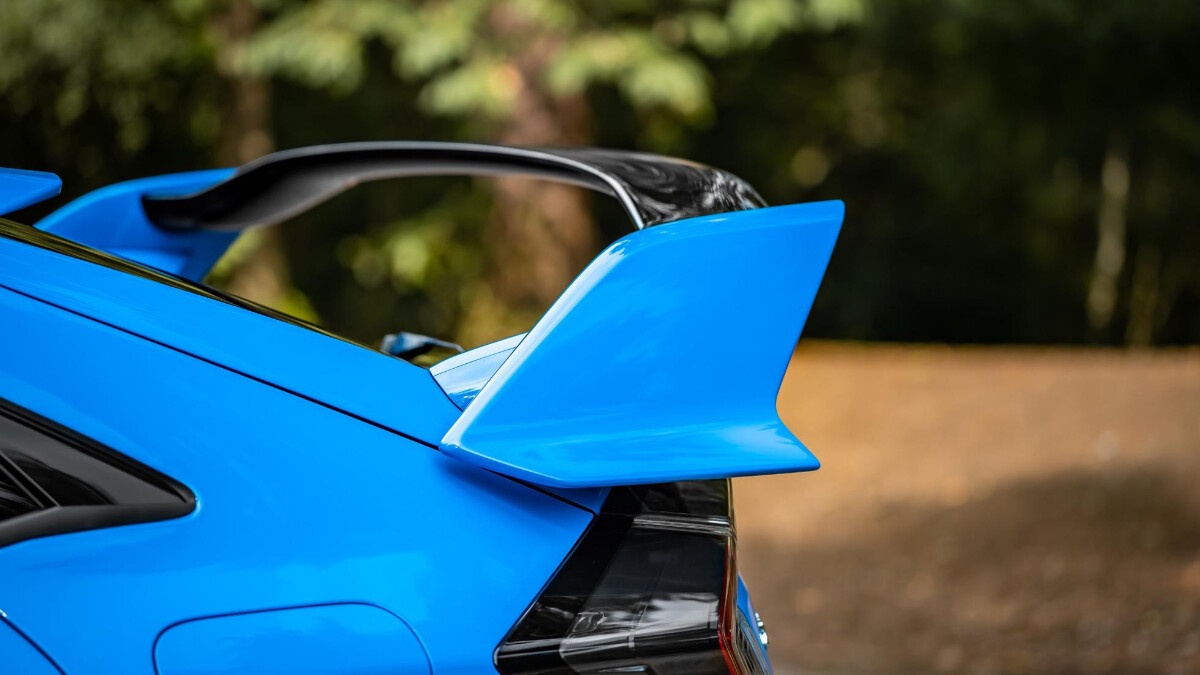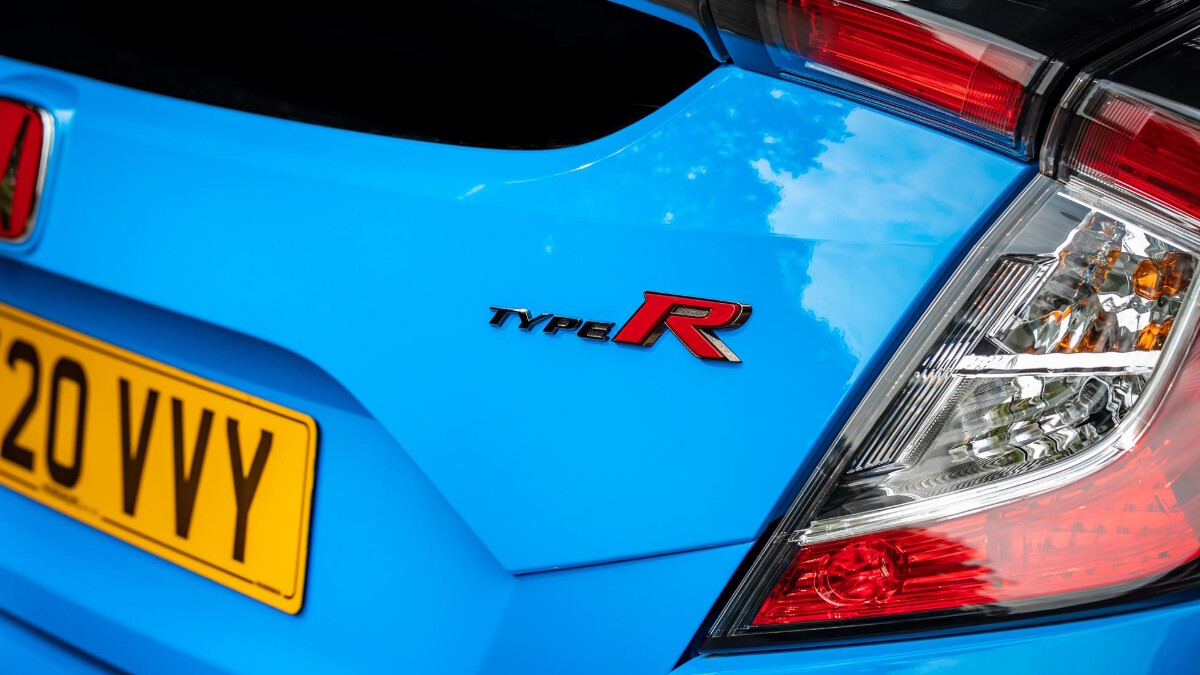 ADVERTISEMENT - CONTINUE READING BELOW ↓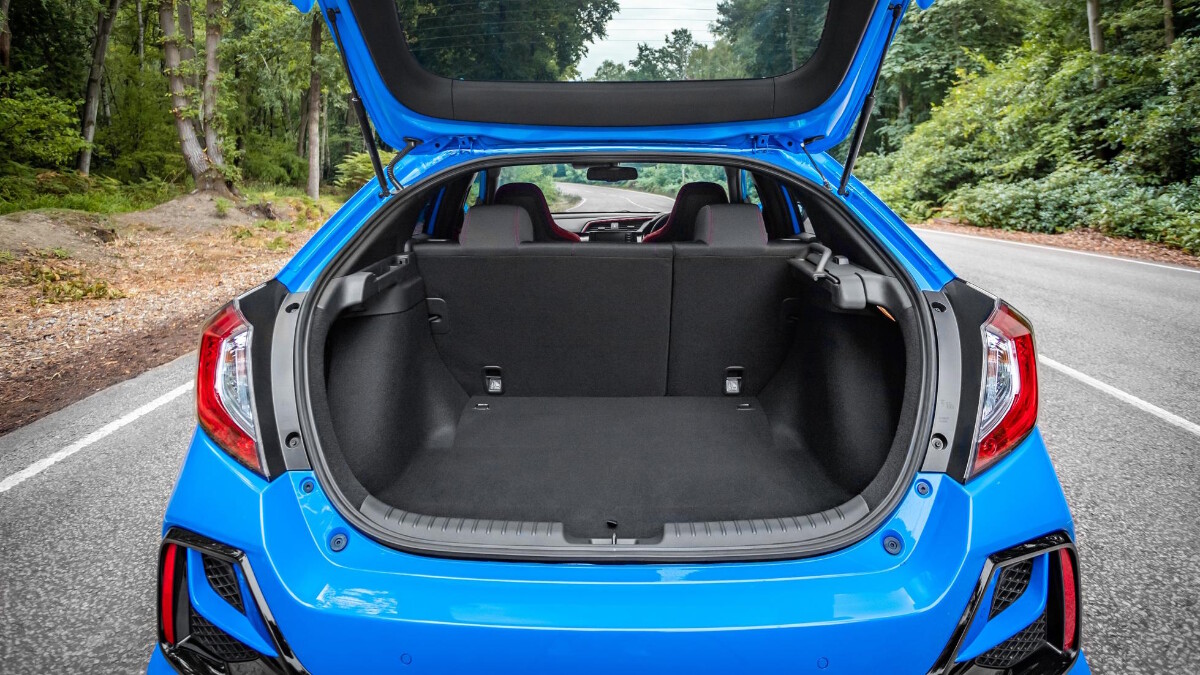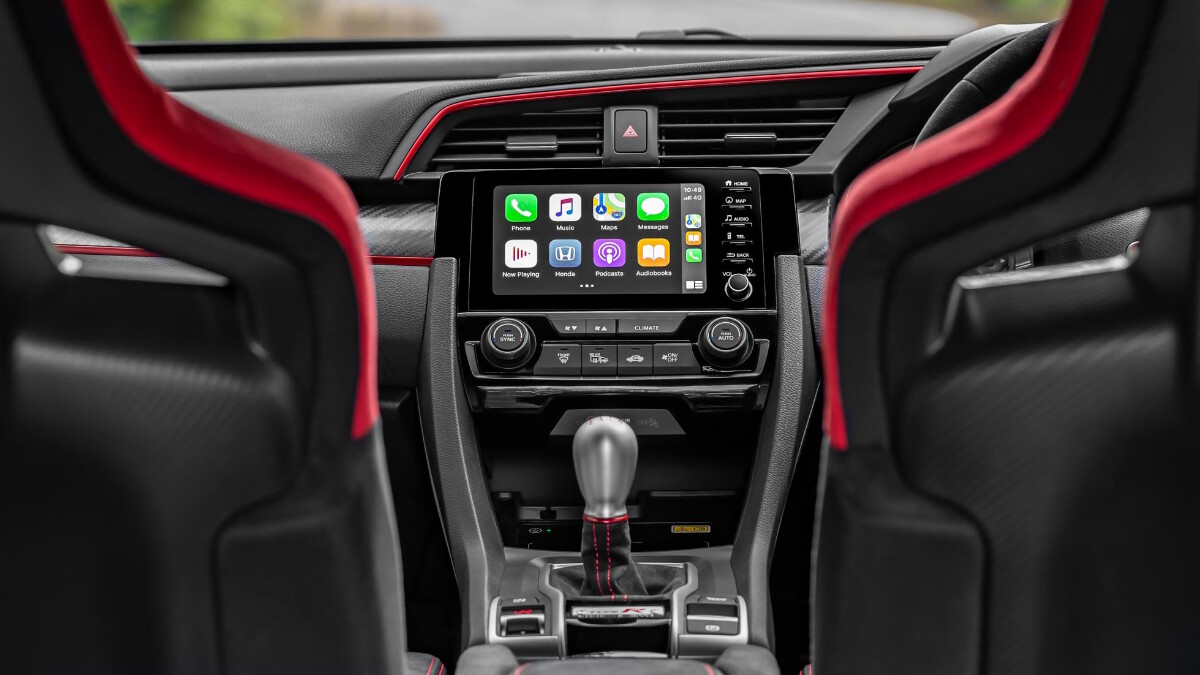 ADVERTISEMENT - CONTINUE READING BELOW ↓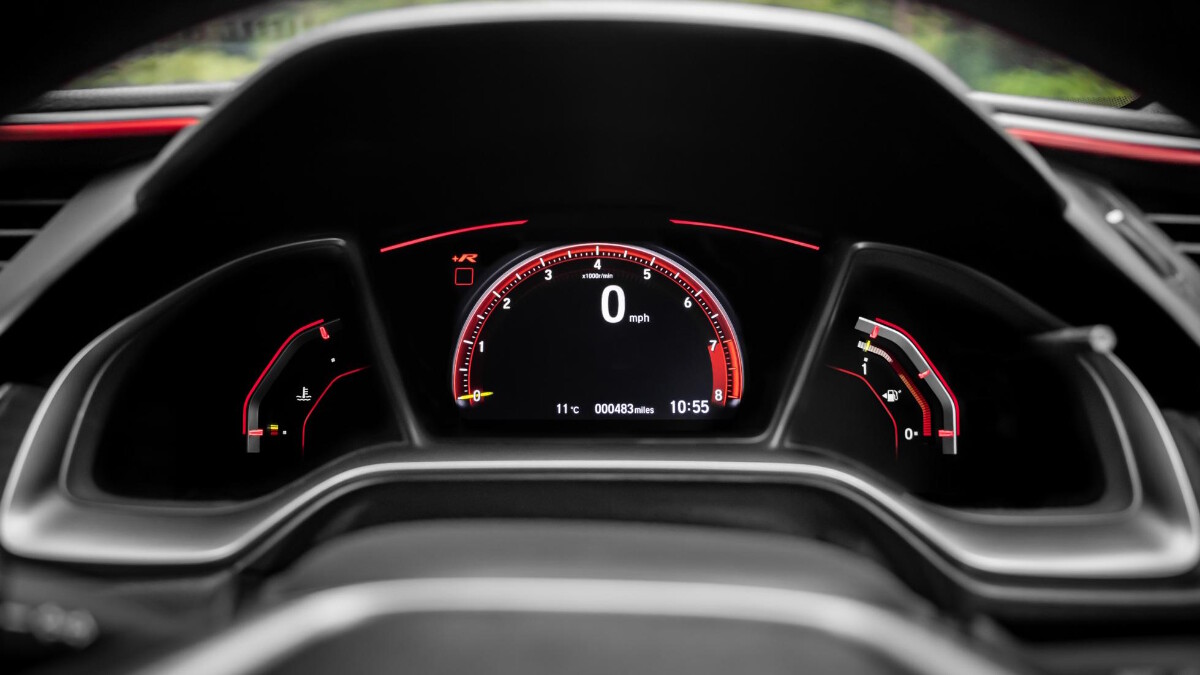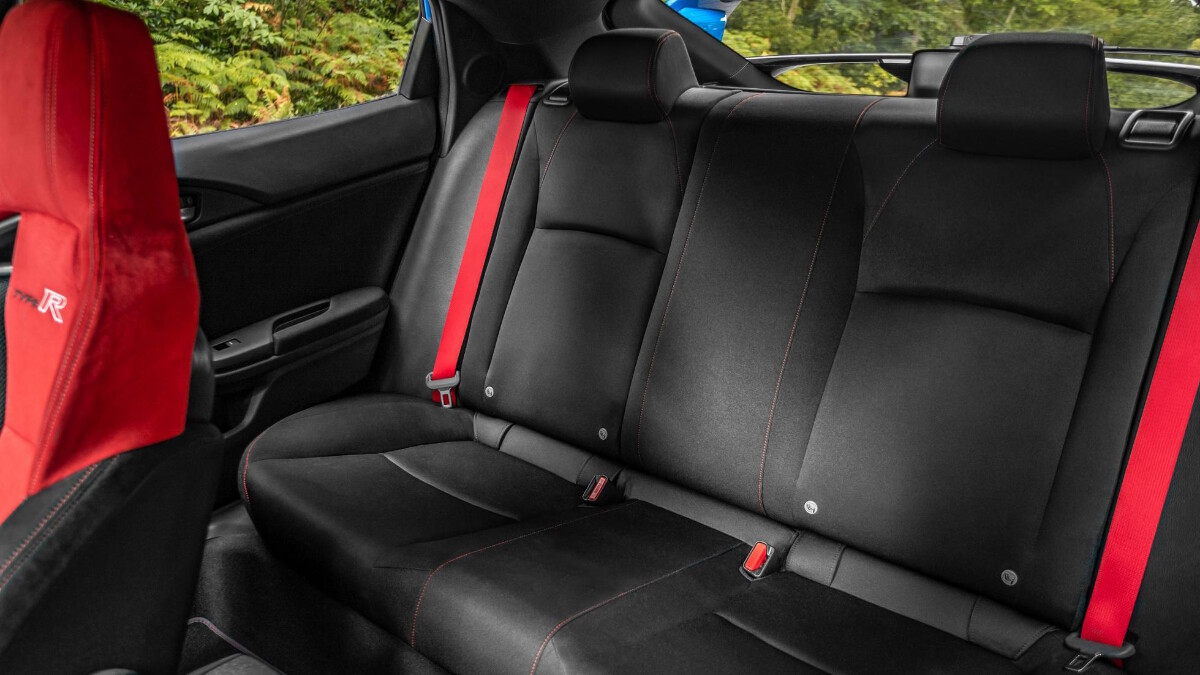 ADVERTISEMENT - CONTINUE READING BELOW ↓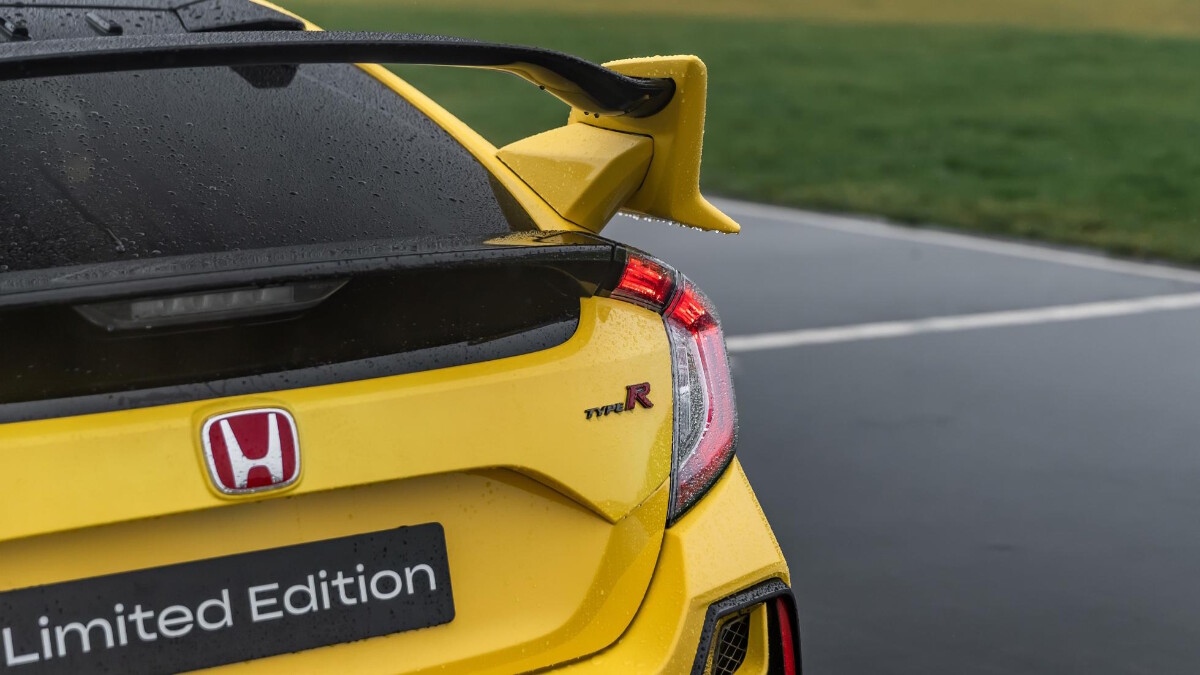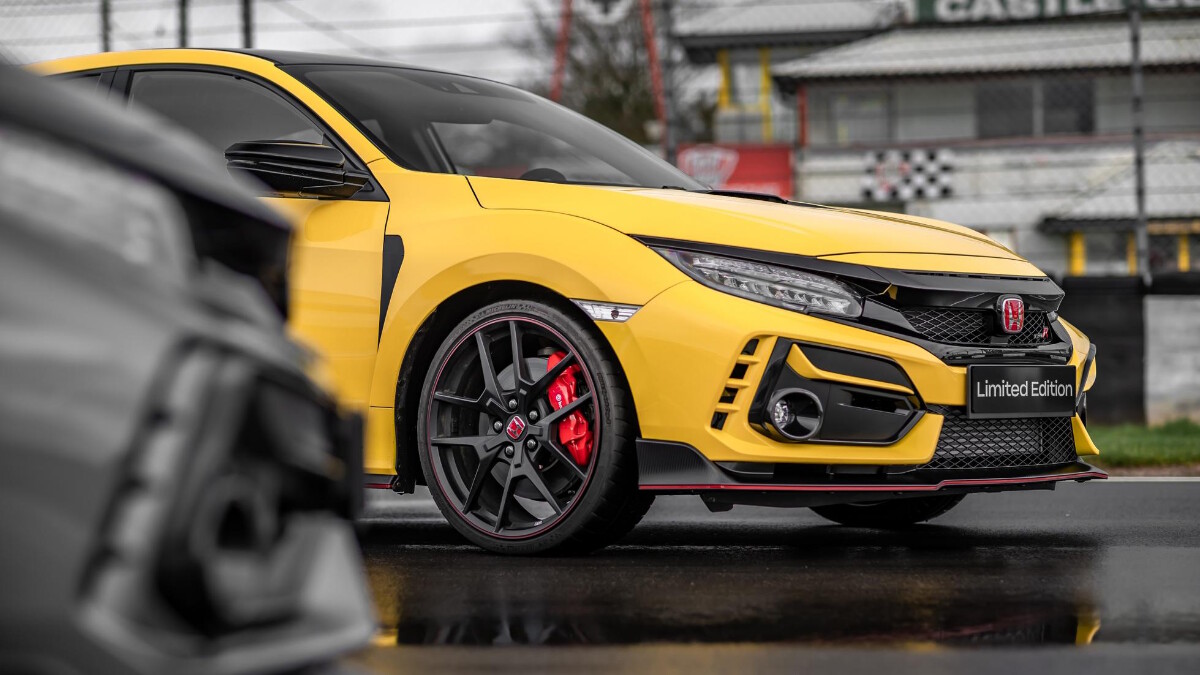 ADVERTISEMENT - CONTINUE READING BELOW ↓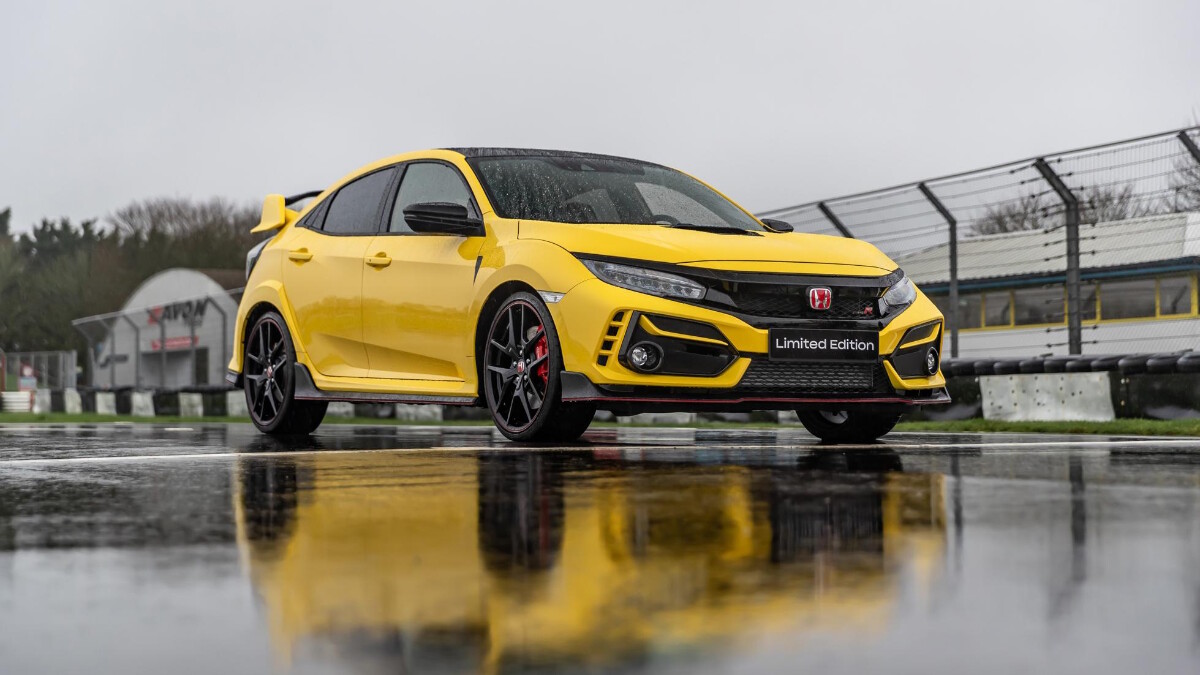 NOTE: This article first appeared on TopGear.com. Minor edits have been made.