Um, we like cars here and that's a van.
Yup, that's pretty difficult to miss, isn't it? And no, it's not got some madcap AMG engine under its hood to justify being here, either—quite the opposite, as it's an electric vehicle. Welcome to what's likely to be Top Gear's most pragmatic test this year. An electric MPV.
You're looking at the Mercedes-Benz EQV, Merc's second take on a battery electric vehicle after its EQC SUV. As you've already ascertained, it's a V-Class, only the diesel's been chucked in the bin and there's some batteries under the floor powering a 204hp electric motor up front.
An electric MPV...
Makes sense, right? As much as we love a 1,000hp plug-in hypercar here, they're really not much use on the school run—or indeed, much else other than making videos for YouTube. The EQV is electrification for the masses, or at least for moving them, as it'll seat as many as eight (depending on the configuration) in its vast interior, and there's enough room left for tons of luggage, too. That and we'll never tire of its electrically operated sliding doors, either.
ADVERTISEMENT - CONTINUE READING BELOW ↓
An airport taxi, then?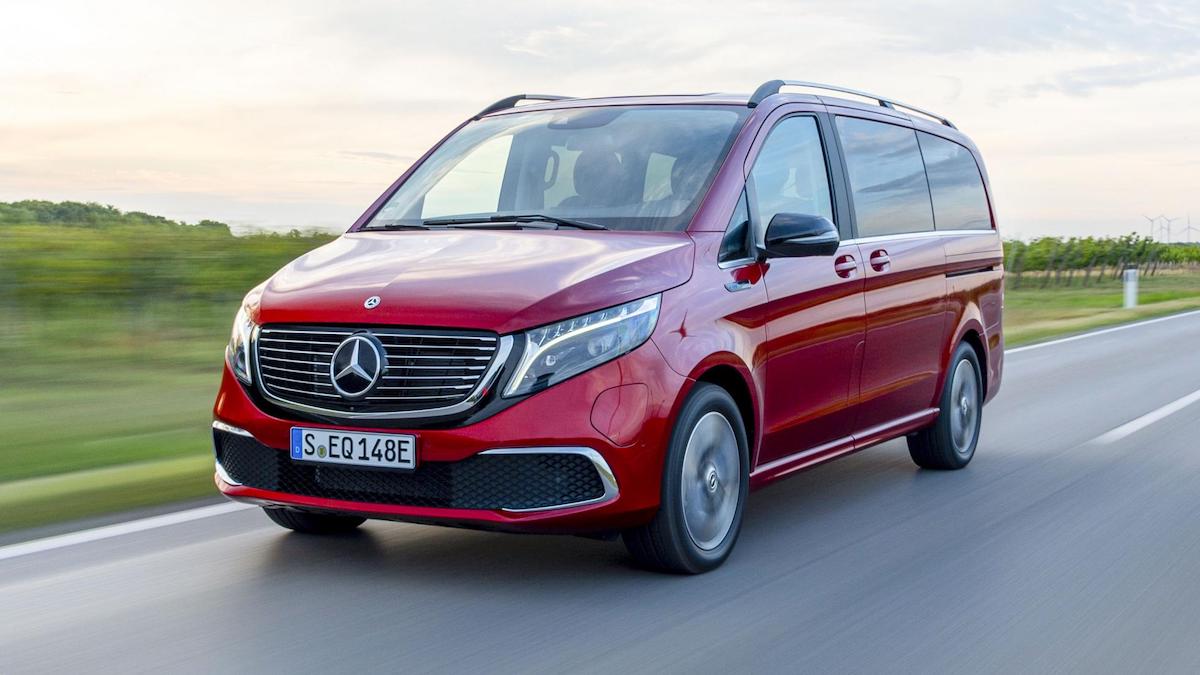 Don't be so disparaging, but yes, it'd make an excellent airport taxi, being perfect for salving your environmental sensibilities before jetting off in a plane spewing all sorts of nasty emissions high into the atmosphere.
Think of it as a means of carbon offsetting, in fine comfort. All that space and EV silence proves to be a rather excellent way to travel, with quiet and space being the very definition of luxury. Assuming, of course, it's not full of your kids on the school run—as is very likely, unless you're still home schooling, in which case you might want to just go and sit in it, alone, and scream/weep.
ADVERTISEMENT - CONTINUE READING BELOW ↓
Recommended Videos
A vehicle for our times...
No question, actually, that in our new-normal, socially distanced world, the EQV's skillset looks particularly appealing. It's a quiet, spacious, isolating moving bubble that you can socially distance in, or at least keep the kids outside striking distance of each other.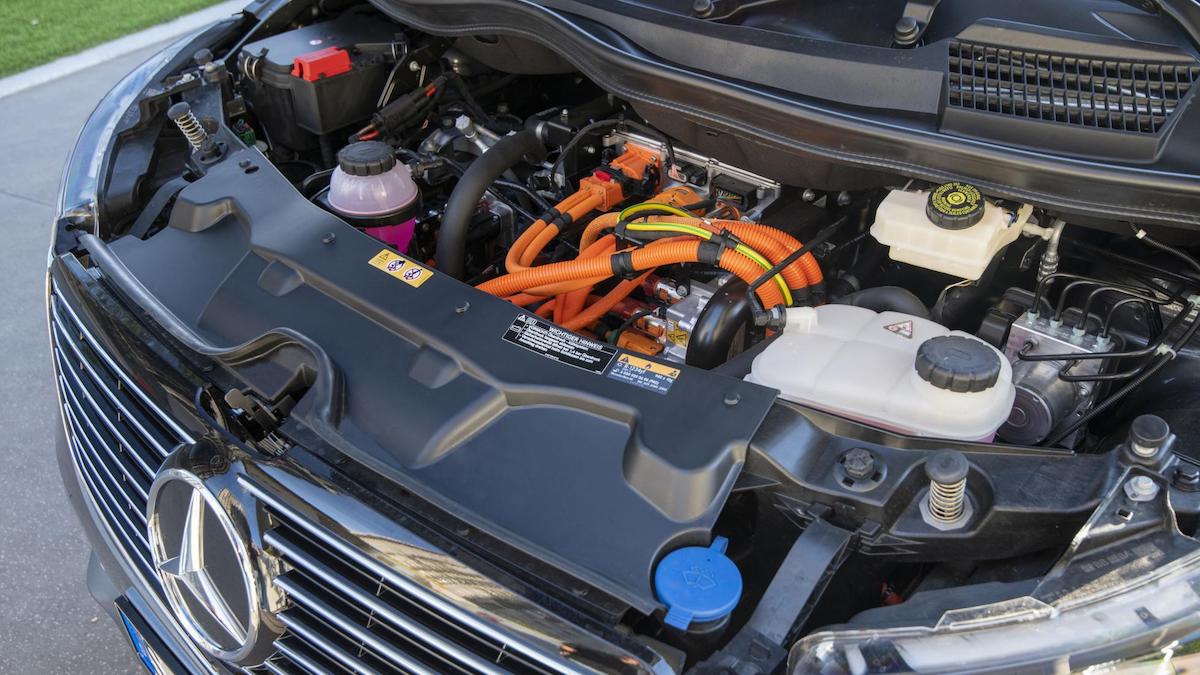 ADVERTISEMENT - CONTINUE READING BELOW ↓
It's the very definition of soothing, silent serenity on the move, with the EV drivetrain being all but inaudible. That has created some problems for Merc's NVH engineers, who have worked tirelessly to isolate any other sounds that would reverberate around what could otherwise be a massive echo chamber. It's worked, too, with the only noise on the move the occasional chirrup from the tires.
Oh, so it does that EV party trick?
Nope, absolutely not—the tire sounds are when you steer it, with the weighty 2,635kg revealed if you turn in briskly, the tires protesting with the odd squeak. You can forget dusting supercars in it, then, because the EQV's EV drivetrain doesn't do the usual high-voltage trick of accelerating like an electrocuted cat.
The 0-100kph time is quoted at 12.1sec, which is relatively slovenly these days, particularly among EVs. It maxes out at a limited 160kph, too, even though Merc quotes a 158kph top speed. Odd. No, all the relevant times and performance associated with the EQV are centered around how long it takes to charge, and its range.
ADVERTISEMENT - CONTINUE READING BELOW ↓
Well, how long?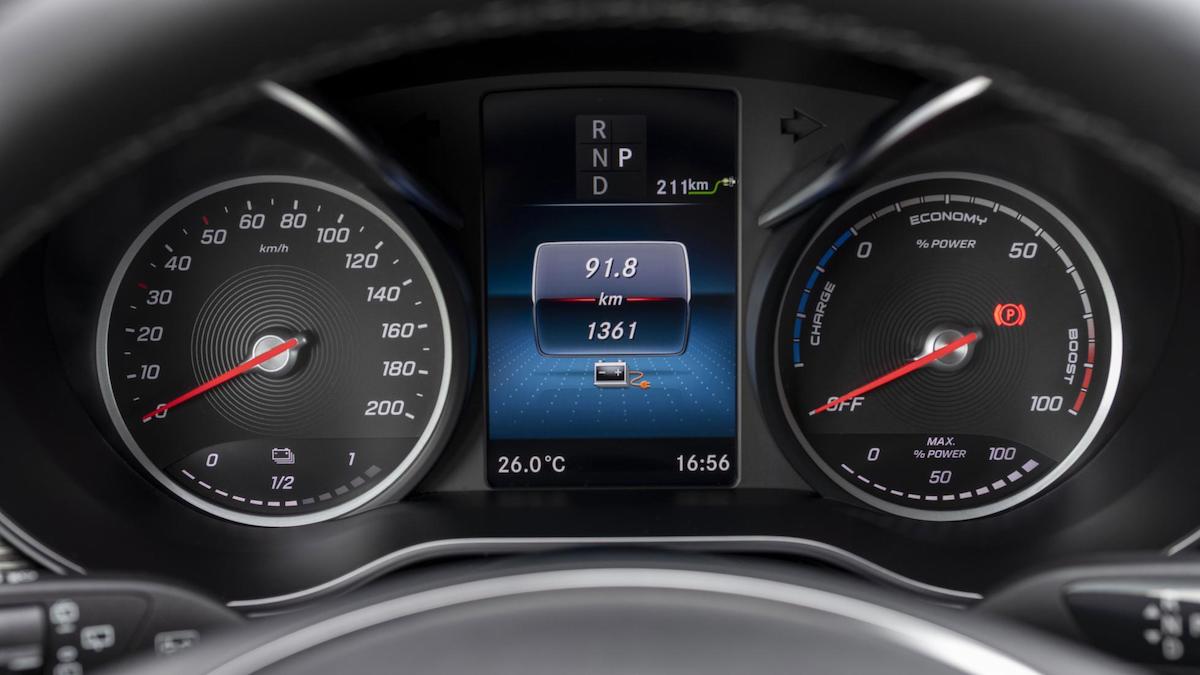 As ever, that depends on the charger. At a rapid public one—110kW—it'll juice that battery from 10-80% in 45 minutes. At home, on your driveway, from 10-100% with a 400V 16A wall box it'll take around 10 hours. So, overnight then. Obviously all that can be monitored and managed via your smartphone, and there's all the pre-conditioning possibilities, be it warm or cold, to make setting off as comfortable and economical as possible.
ADVERTISEMENT - CONTINUE READING BELOW ↓
And how far does that get me?
It'll drive as much as 343km—or 340km with this range-topping EQV 300 Sport Premium Plus variant here. A useful distance, and enough, says Mercedes-Benz, for a week's worth of the average European's 25km of daily travel.
To achieve that, there's a 100kWh battery under the floor, but only 90kWh of that is actually used. That means nothing to you, right? Well Mercedes-Benz offers a very Germanic means of describing it—that battery having enough power to toast 11,970 slices of bread or make 6,300 cups of coffee. That's over 34 slices of toast or 18 cups of coffee per kilometer, then.
You'll need that much coffee to keep you awake while driving it, right?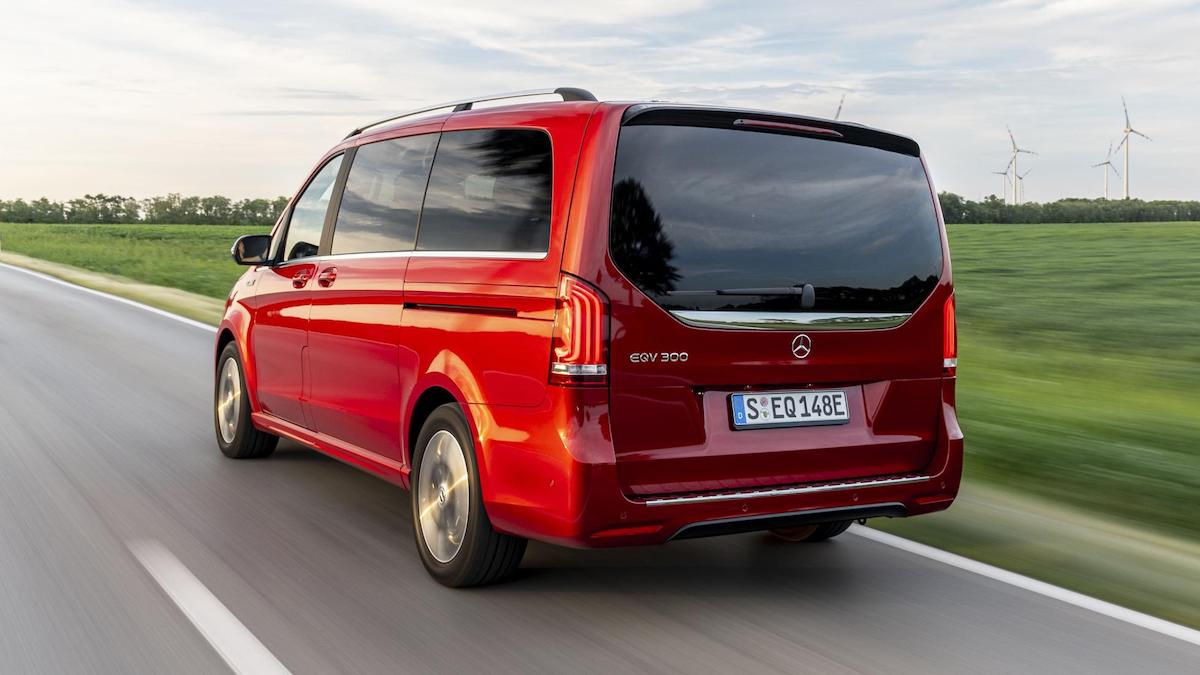 ADVERTISEMENT - CONTINUE READING BELOW ↓
Oddly, no. It's not going to trouble any stopwatch with its performance, it might have all its weight low and central, and you'll not get any real thrills from its dynamics, either. It's competent, if weighty, in corners, but fine riding. Its speed isn't about outright pace, but more on the way it responds to your inputs. Briskly enough, so long as you've not got it in the Eco mode, which makes it move like a snail with a broken foot.
Any fun at all?
Eco mode isn't, but in any other of the choices, it's actually fun, albeit in a curious way. You'll never feel inclined to trouble the Sport mode, and instead just leave it in standard Comfort setting. It's all about how you drive it—the paddle shifters, unhindered by anything as archaic as gears, are used to mess around with the regeneration. A few tugs will have all that mass gliding along with zero regen on the autobahn, and the EQV is so adept at doing so that you'd swear it actually accelerates when you lift off.
ADVERTISEMENT - CONTINUE READING BELOW ↓
Prod the paddles the other way and you can turn it into a one-pedal driver, stepping off the accelerator and having it stand on its nose as if you've applied the brakes heavily, which is handy in stop-and-go traffic.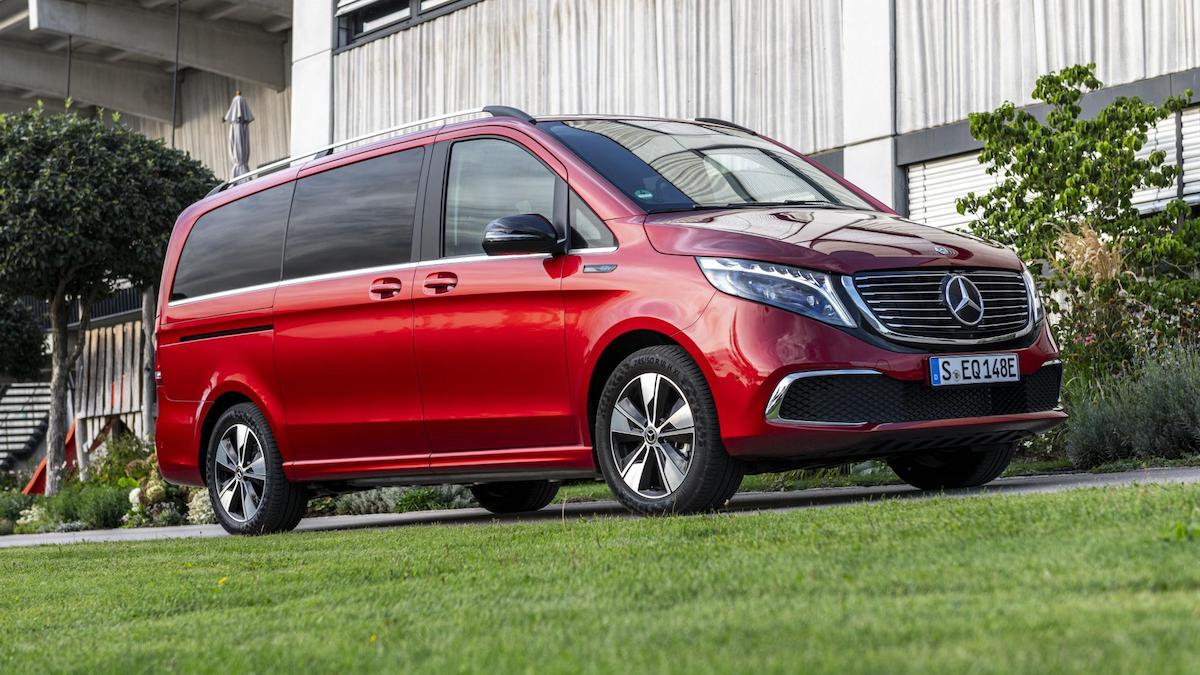 Do all that and you'll manage that battery very well indeed, the 3% gain in battery we experienced while descending a steep hill and messing about with the paddles for regeneration bringing us unbridled joy. Add the ability to geek out via the EQV's EV-specific screens within Merc's vast MBUX central touchscreen, and you might just find yourself hypermiling it on the way to school or the office—if you ever actually go there these days.
ADVERTISEMENT - CONTINUE READING BELOW ↓
Okay, so it's got merit...
It does, the biggest thing to swallow being the price, which starts at £70,665 (P4.36 million) for the EQV 300 Sport, rising up through £72,895 (P4.5 million) for the Sport Premium and maxing out, before any options, at £77,145 (P4.76 million) for this Sport Premium Plus. That's a lot for a van, even a hugely appealing electric one, which the EQV undoubtedly is. We'd go so far as saying it's the way EVs should be, but you all love SUVs so much, you'll go and buy the plug-in versions of those instead. But you'd be wrong to.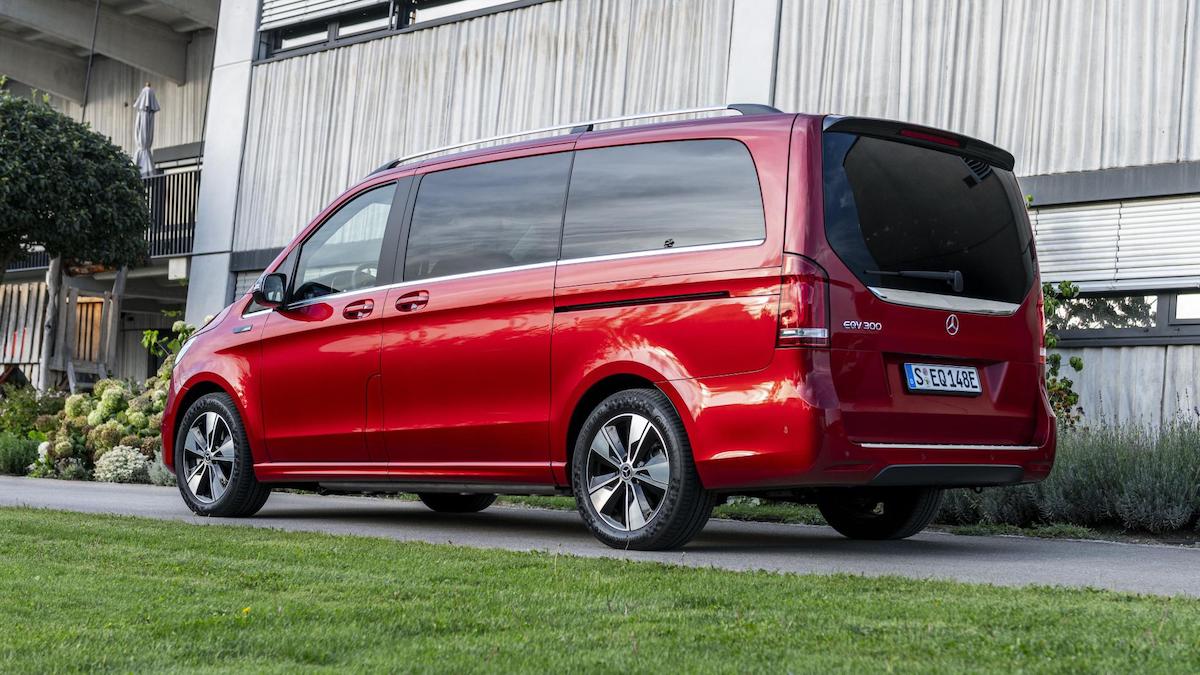 ADVERTISEMENT - CONTINUE READING BELOW ↓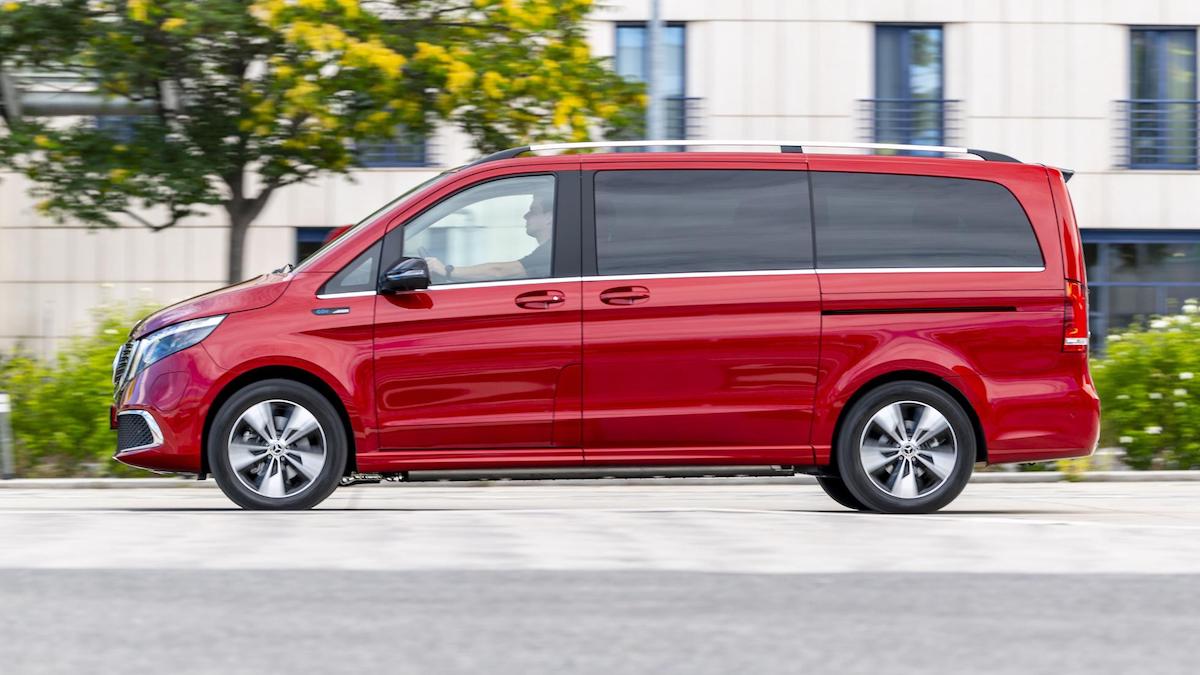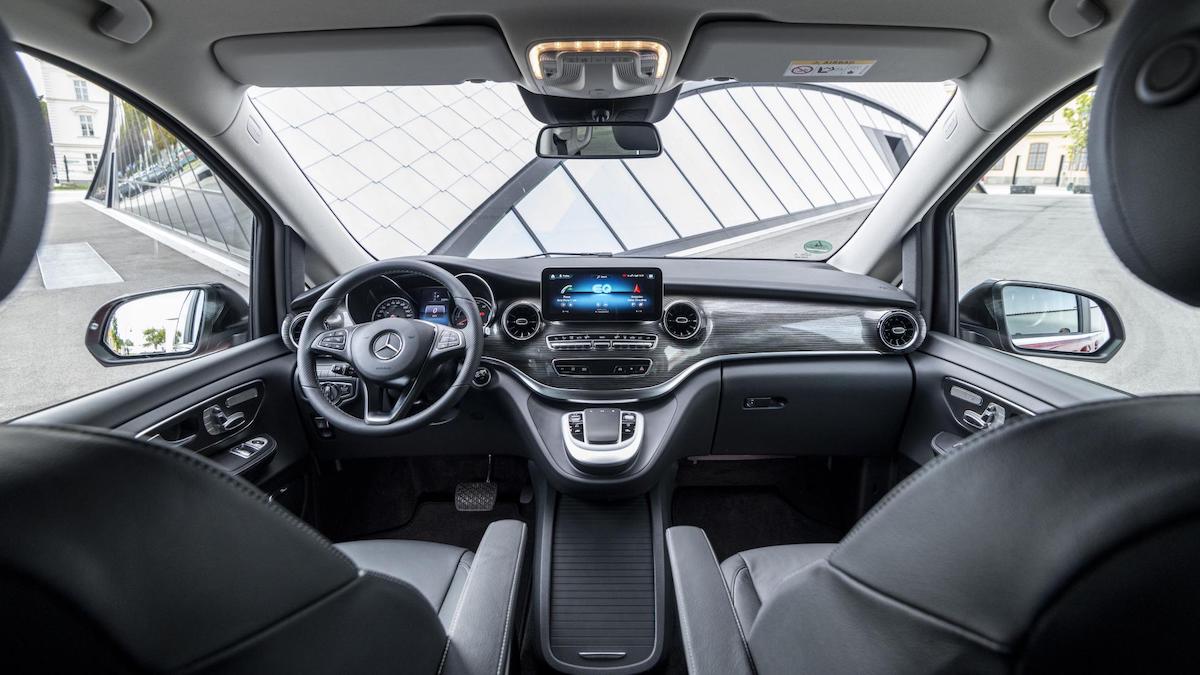 ADVERTISEMENT - CONTINUE READING BELOW ↓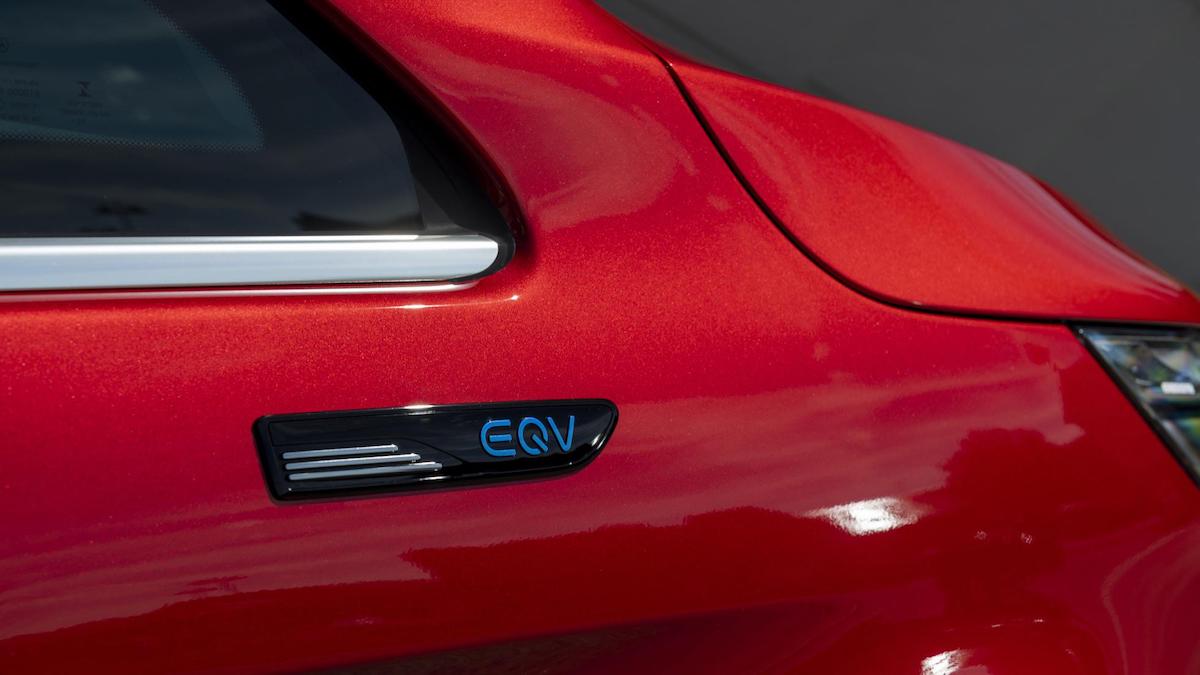 NOTE: This article first appeared on TopGear.com. Minor edits have been made.