It's impossible not to think of the previous six generations of Mercedes-Benz S-Class as you approach this seventh iteration. Think of them and pity such piffling technological world firsts as antilock brakes (1978, on the W116) or airbags (1981's W126). Remember the awe you experienced the first time you saw a car with double-glazed windows (1991's W140 behemoth)?
It's tempting to fast-forward four decades and ponder what might lie in store for future masters of the universe, because this all-new S-Class—W223, if you're so inclined—is arguably the biggest reset since the Sonderklasse first arrived in 1972. It's a head-spinner, a car that looks further ahead than ever, taking contemporary obsessions such as connectivity, digitization, electrification, and autonomy, and giving them the mother and father of all Mercedes twists.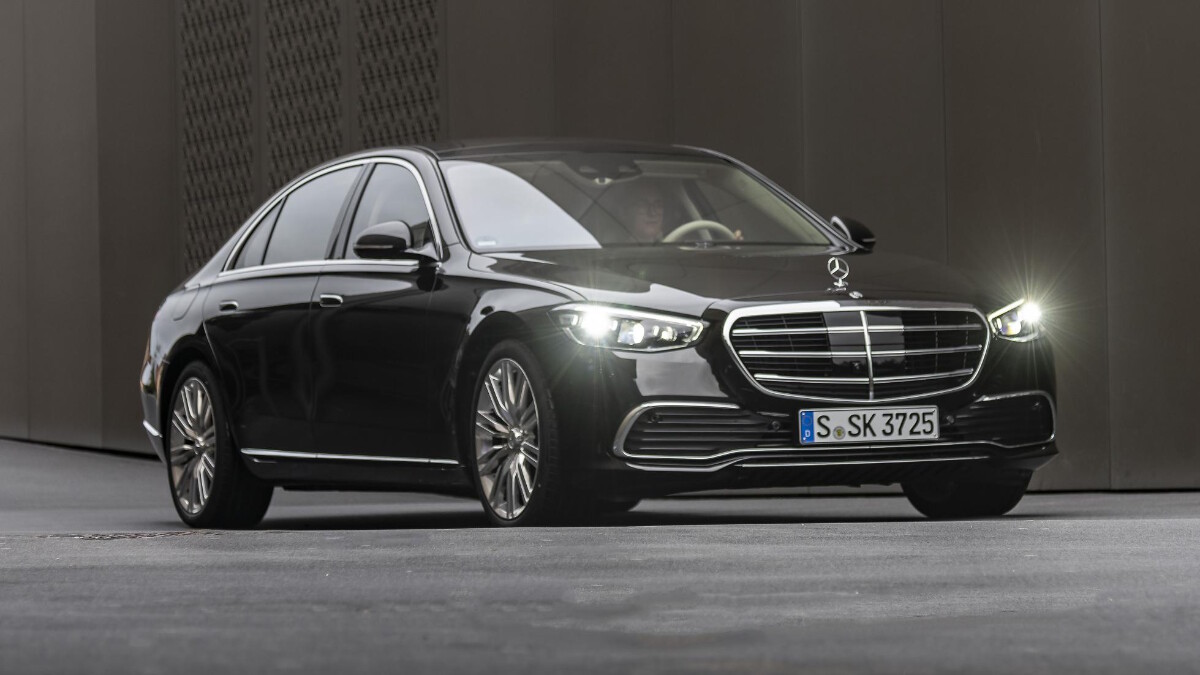 Given that this is the company that has installed a very handsome (if glitchy) user-interface in its entry-level car, expectations are clearly sky-high for the vehicle that sits at the pointy end of the product hierarchy. On the other hand, the path to high-tech nirvana is beset on all sides with potential pitfalls, as anyone who's grappled with the steering-wheel touchpads on an E-Class will confirm. Merc has at times tested the hypothesis that it is possible to have too much of a good thing.
ADVERTISEMENT - CONTINUE READING BELOW ↓
Corporate pride should keep the hubris at bay. Where to begin? Perhaps with the new S-Class's Drive Pilot hard- and software, which has the ability to call on level-four autonomy so the car can locate a space and park itself, assuming the garage is networked to cope. Germany is also close to signing off on stretches of autobahn that will allow the S-Class to run its level-three automonous functionality at speeds up to 60kph (conditionally automated, they call it).
That means hands-off driving and the freedom to check your emails. Although you could argue that this, the ultimate in chauffeur-driven cars, has been autonomous for years, and any email checking will likely be done by whoever is in the back. (Chinese customers, who accounted for a third of the 500,000 current S-Classes sold, apparently like to drive their own cars at the weekend; soon they'll be able to sit behind the wheel and not drive).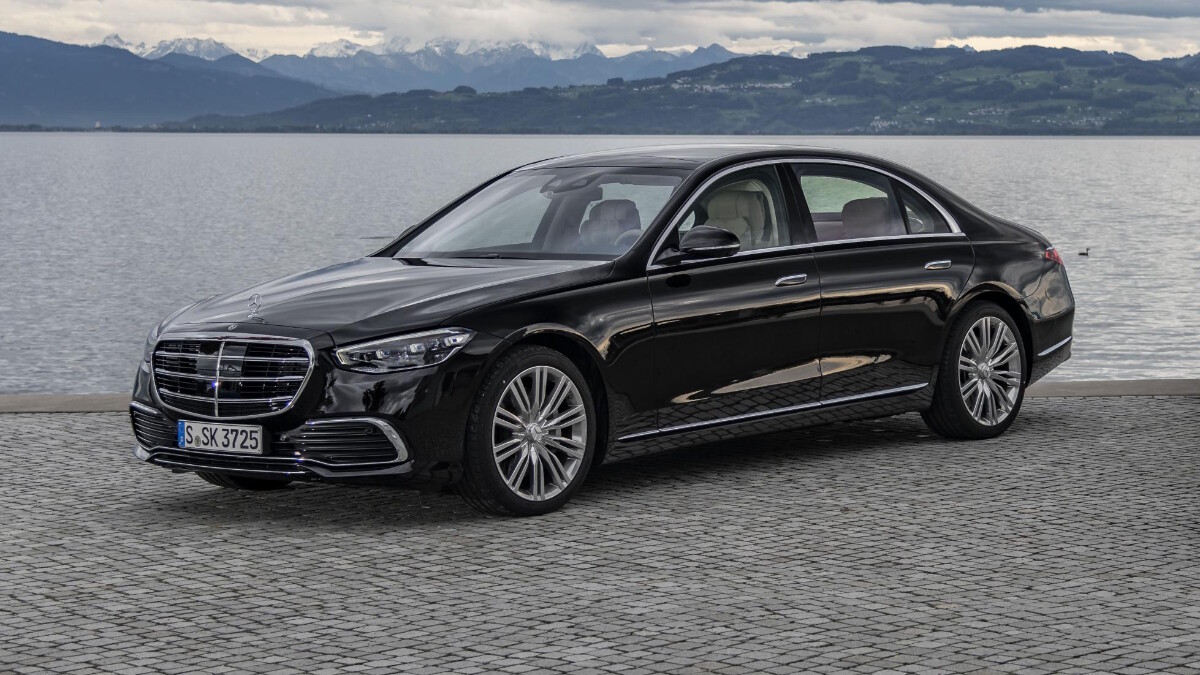 For all its tech firepower, the new car still relies on internal combustion for its motive power. The car we're testing is the S500 4Matic, another of those 21st-century German cars whose nomenclature bears no resemblance to what's under the hood. What we have here is a 3.0-liter turbocharged in-line-six making 429hp and 520Nm, whose efficiency and performance is boosted by a mild hybrid that adds 22hp and 249Nm torques.
There will also be a 282hp 2.9-liter turbodiesel good for 599Nm and wearing a fallacious 350d badge, then an S400d 4Matic with 325hp and 699Nm. A new mild-hybrid 4.0-liter V8 gasoline is in the pipeline, and a 580e plug-in hybrid version that adds a 28kWh battery to deliver a claimed range on electric power of 100km is due to arrive later in 2021.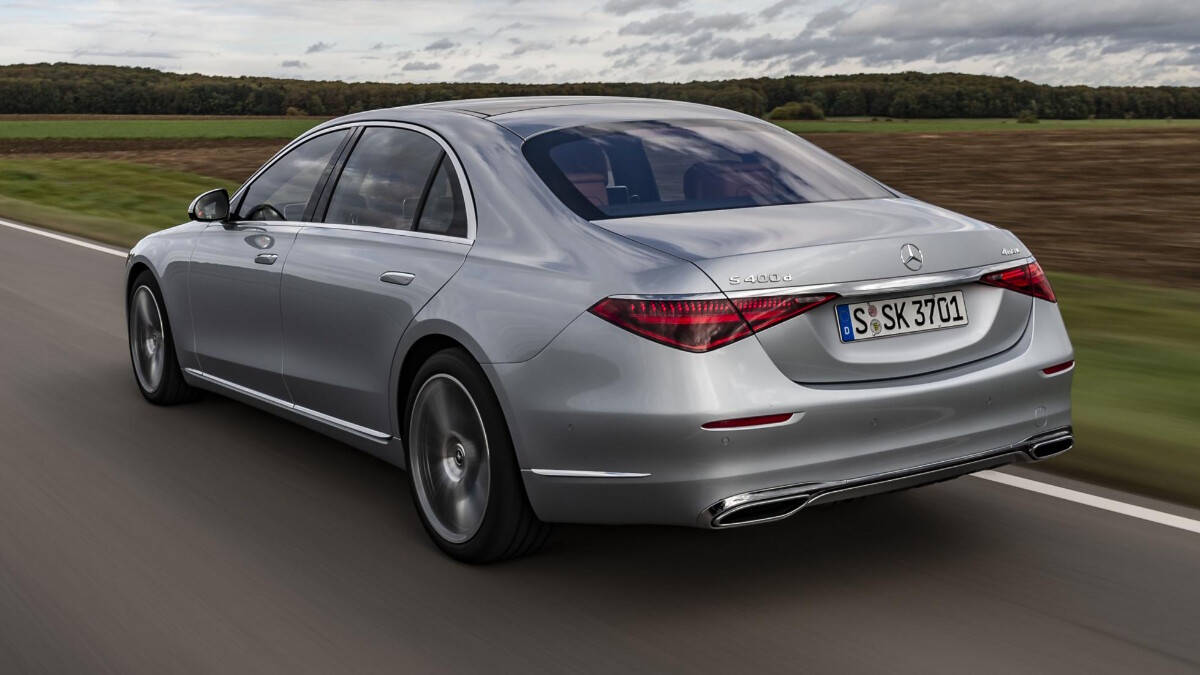 The S-Class hasn't always demonstrated an ability to 'read the room,' that double-glazed early-'90s incarnation arriving into a global recession with a bluff charmlessness that its successor swapped for a near-invisibility just as the good times got rolling again. This version underwhelms somewhat in the pictures, but has the sort of restrained elegance in the flesh that you know its creators will have pored over forensically. (There's always the new Mercedes-Maybach S-Class for those parts of the world and people impervious to pandemic and economic strife.)
ADVERTISEMENT - CONTINUE READING BELOW ↓
The latest long-wheelbase version has grown by 34mm in length to almost 5.3 meters, and it's 1.92 meters wide. The wheelbase itself now measures 3,216mm. Elbow room for the driver has increased by 38mm, and there's 23mm for rear passengers, who also get 16mm more headroom.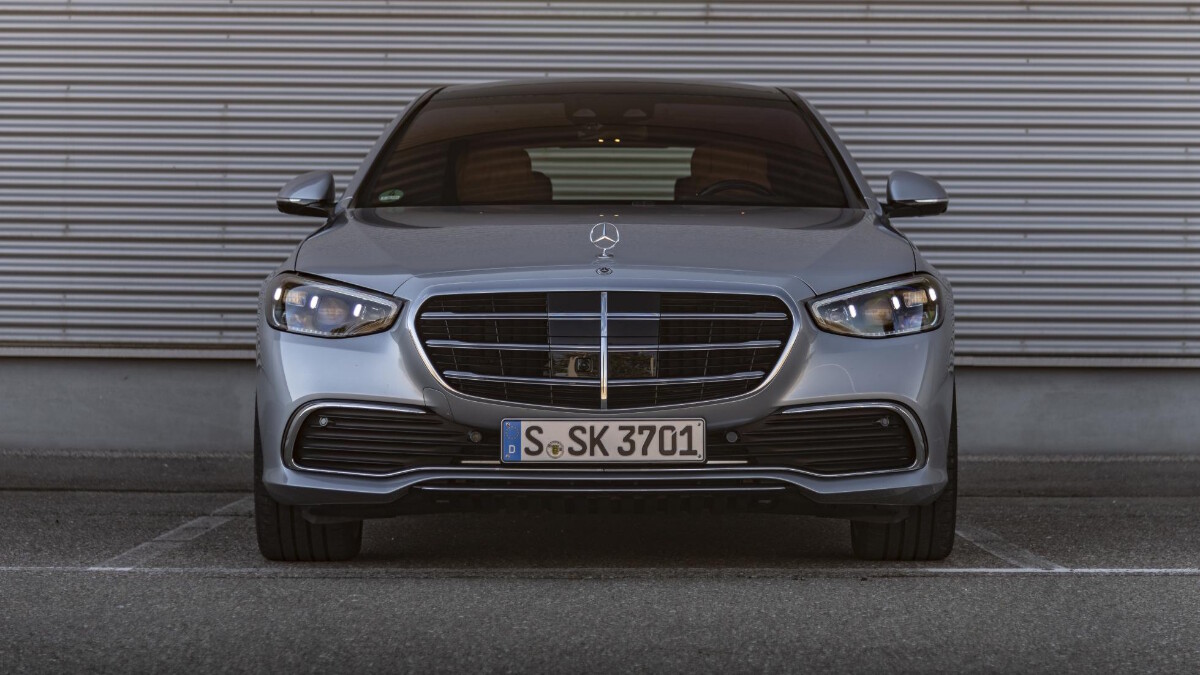 The grille, as usual, has grown, the sides and the flanks are simpler but still magnificently surfaced, and the head- and taillights are simpler to look at but now containing the most phenomenally complex illumination technology. Multi-beam LEDs are standard, with Digital Light available as an option; this setup uses three hugely powerful LEDs whose light is refracted and directed by 1.3m micro mirrors, equivalent to 2.6 million pixels of light overall. And it's intelligent: If the car detects roadwork up ahead, it'll project a road sign onto the road ahead as a driver warning. Or shine a light onto a pedestrian if need be.
The detail execution on this car is crazy, and even runs to two different types of door handles. The standard ones are similar to the current and frankly passé setup. Then there are the flush-fitting handles that detect the key fob, gliding into view to greet you and your hands as you approach. You may think this is rather a lot of trouble to go to. Until you try them. They're also a factor in optimizing the car's phenomenal aerodynamics: In its slipperiest guise the S-Class cleaves the air with a drag coefficient of just 0.22. No stone in the greater Stuttgart area remains unturned.
On the road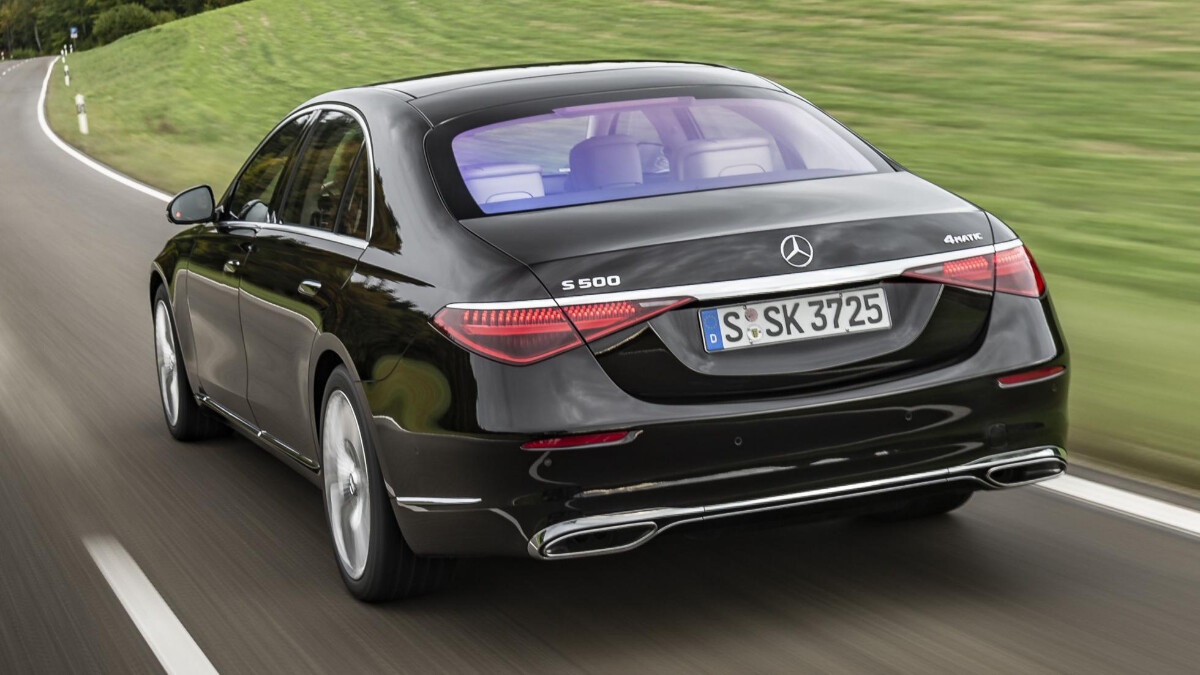 As mentioned earlier, we're in the S500 4Matic, its 3.0-liter turbo-six making 429hp, boosted by a 48V electrical system and integrated starter motor. The S-Class uses a re-engineered version of the German carmaker' large-car Modular Rear Architecture (now called MRA2) platform, which has additional aluminum in its construction (more than 50% by weight) to complement the hot-formed high-tensile steel used in the car's safety cell and elsewhere. There are rigid extruded aluminum sections for the side members all around.
ADVERTISEMENT - CONTINUE READING BELOW ↓
Needless to say, the new model's active and passive safety is off the scale, with airbags in places you didn't know you could fit them and a Driving Assistance Package that adds the brand's 'Tronic' suffix to an extremely lengthy list of tech. This is either the world's most paranoid car or the best protected, but it certainly moves us closer to the utopia of accident-free driving.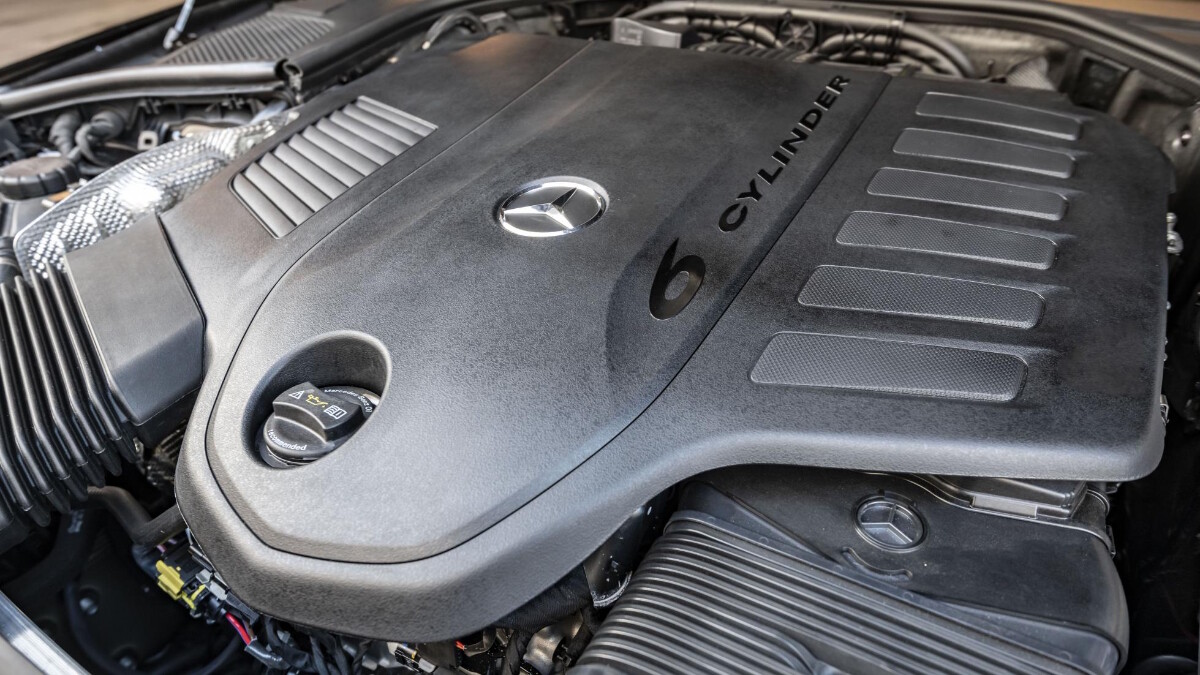 The S500 4Matic weighs 1,990kg—a substantial figure, but perhaps less than you might imagine for such an imposing car. Clearly, the S-Class's sweet spot is at autobahn cruising speed, and on the highway part of our test run, it's as quiet and majestic as you'd expect. At lower speeds, the engine is a little more vocal than is ideal, and although it moves rapidly, the S500 isn't a full-bore autobahn stormer (full-fat AMGs are coming to fulfill that need).
As is the Mercedes-Benz way, there are four different drive modes: Eco, Comfort, Sport, and Sport Plus, as well as an Indivdual one to tweak steering, throttle, and damping. Unsurprisingly, Comfort is the one that suits the car's character best, but if you do investigate the limits of the handling 'envelope,' you'll find grip and poise to spare, greater responsiveness from the primary controls, and a harder though far-from-thuggish edge to the car's overall character. The nine-speed automatic does its thing as imperiously as ever, although if you do flick into Sport mode and take control via the steering-wheel paddles, you quickly lose track of which gear you're in, and the display that tells you is a bit small.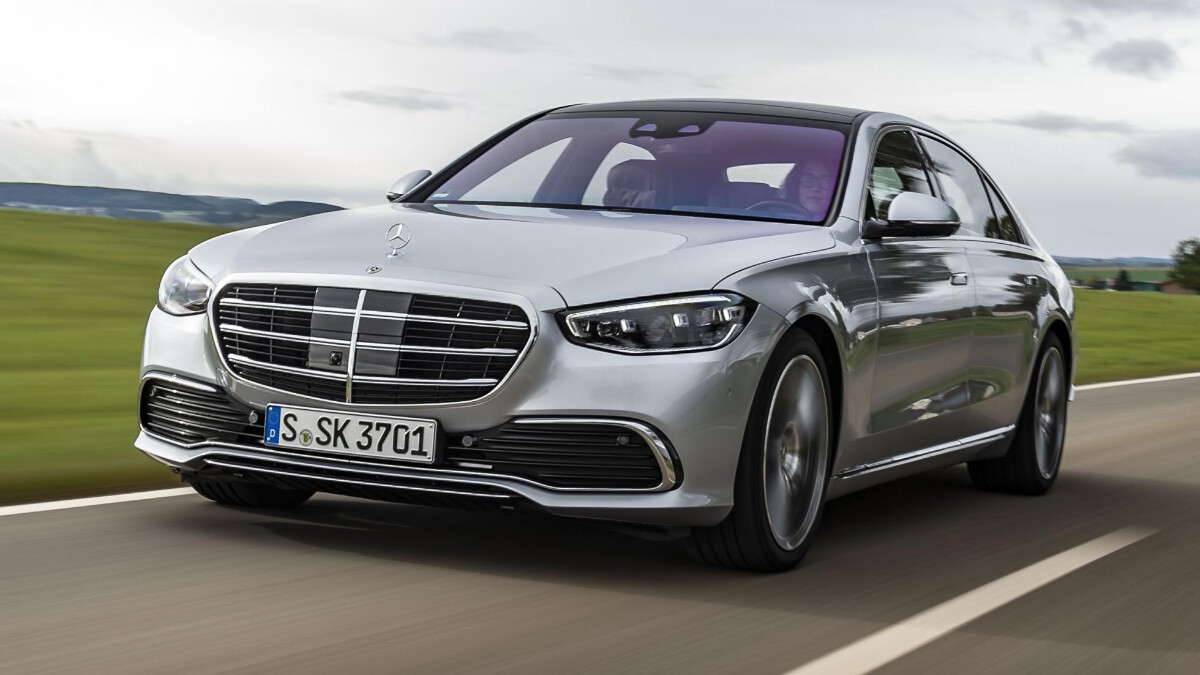 There are a few other things to note. Our car was fitted with the optional active rear axle. Mercedes offers two steering angles on the rear-steer, 4.5 degrees or 10 degrees, the former being enough to make a dramatic difference to the long wheelbase S-Class's ease of use at low speeds. Many hotel valets will be eternally grateful. This is also a wonderfully quiet car: For the first time, Mercedes-Benz is using an acoustic foam in key parts of the body, which is fitted early in production then expands in the oven during cathodic dip painting. The area around the C-pillars—that is, beside the rear occupants' heads—is particularly well-suppressed.
ADVERTISEMENT - CONTINUE READING BELOW ↓
Finally, the ride on the standard air suspension isn't quite as peerlessly smooth as you might expect, nor are the brakes quite as well-modulated as we'd like. But these are minor grumbles, and the fact is you have to search long and hard to find faults.
On the inside
Plenty of us have argued about what constitutes the 'best car in the world,' a debate that always seems a bit reductive and silly. But we can now categorically confirm the best car interior, such are the lengths Mercedes-Class has gone to with the new S-Class. Nobody has ever managed to blend high technology with traditional—though remixed, for want of a better word—ideas of luxury so convincingly. Here's the key: The S-Class's second-generation user interface is easy to use. Fearsomely complex to get your head around, simplicity itself in action.
It's also the heart of a cabin of bold new shapes and forms that's almost concept car in execution. The screens 'float' above a dashboard dominated by an expanse of polished wood that flows into the door trims. The window buttons live in a panel on the doors that also appears to float. Ahead of the driver is a 12.3-inch instrument display, complete with 3D functionality. Two different types of HUD are available, the larger using augmented reality—it projects animated turn-off arrows if the navigation system is operating, for example, the information appearing to hover in your eyeline up ahead.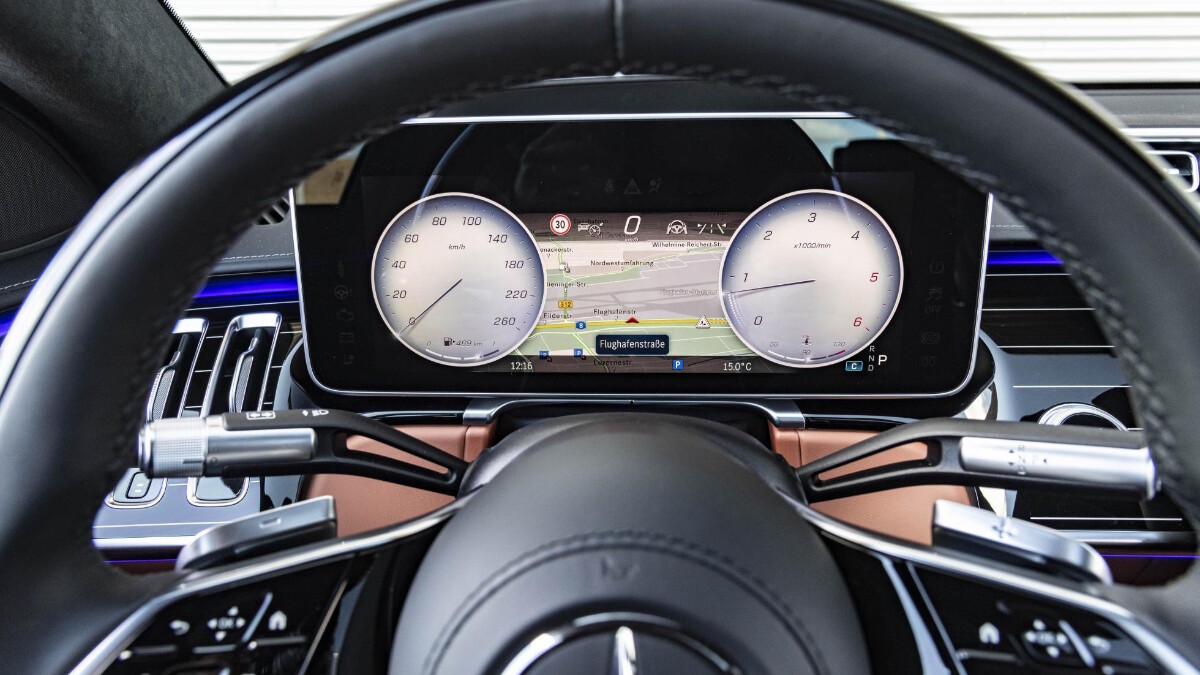 The instruments can be displayed in four different guises (discreet, sporty, exclusive ,or classic), and three modes (navigation, assistance, or service), using the wheel-mounted trackpad to change the configuration. The full-screen nav display uses data from five cameras, five radar, and 12 ultrasonic sensors to render a real-time overhead view of the car's position on the road. On paper, this all sounds like a recipe for distracting overload, but the speed with which you get used to it is incredible.
ADVERTISEMENT - CONTINUE READING BELOW ↓
The German carmaker is also proud of the way the second generation MBUX—now packing 50% more processing power—is networked, to the extent that its Interior Assistant recognizes eye direction, hand gestures, and body language. Voice activation is available via 'Hey Mercedes,' which can learn the timbre and other characteristics of an occupant's voice, and now supports 27 languages. This all sounds fantastic, but one wonders how often it will actually get used. Mercedes-Benz is also first to bring biometrics into the equation, with authentication for the main system, and Attention Assist that recognizes driver drowsiness.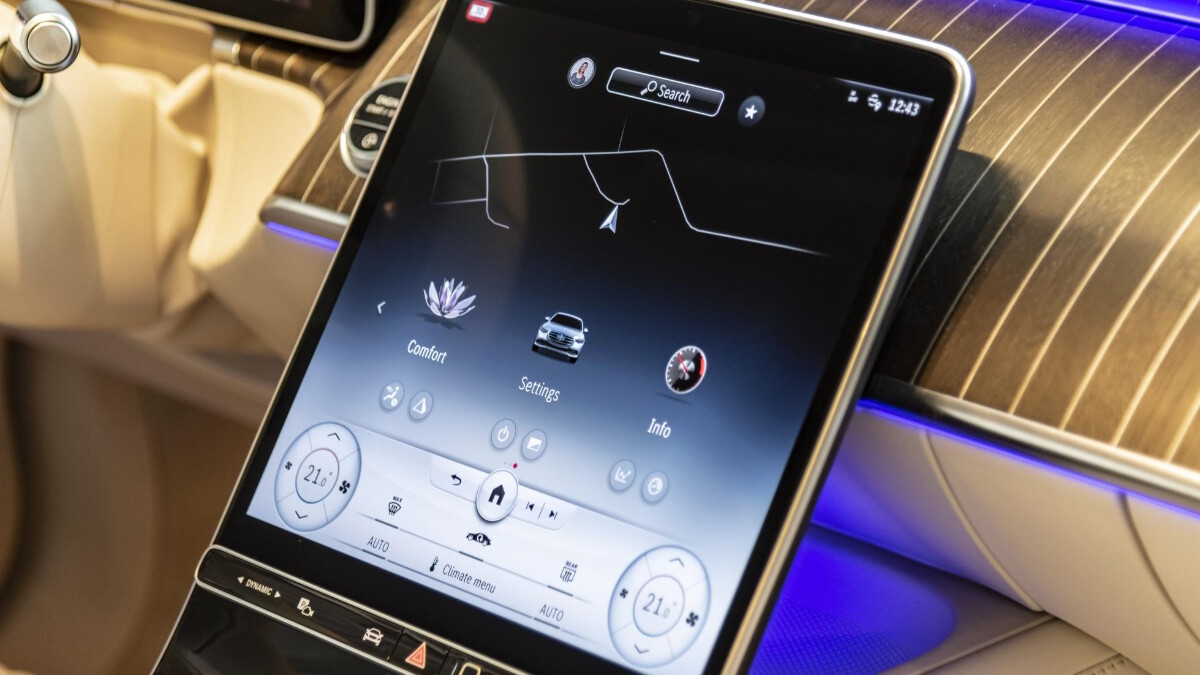 Fortunately, the central portrait display manages to convey the right degree of futurism without driving the driver insane with its complexity. The absence of a rotary controller or a touchpad might sound foolhardy, but you simply swipe across the main modes—including media, navigation, radio, and so on—your touch elicting a gentle haptic buzz on the crystal clear 12.8-inch OLED screen. Even the climate control is blessedly straightforward.
Less successful is the sliding control for the audio, neither the one on the base of the screen nor the smaller one on the wheel moving totally smoothly. Merc's boast that the car features 27 fewer analog controls than the outgoing car could have struck terror into my being, if it weren't for the fact that here, at long last, is a car that doesn't turn the word 'capacitive' into a mild form of torture.
Then there's the ambient lighting, which uses 250 LEDs to bathe the interior in a genuinely comforting warm glow drawn from a big palate of colors (some less comforting than others, unless you're a regular at clubs). The light also encircles the interior and it's hooked up to the safety systems, so it'll pulse, for example, if the blind-spot assist picks up something. Could be irritating, but it isn't.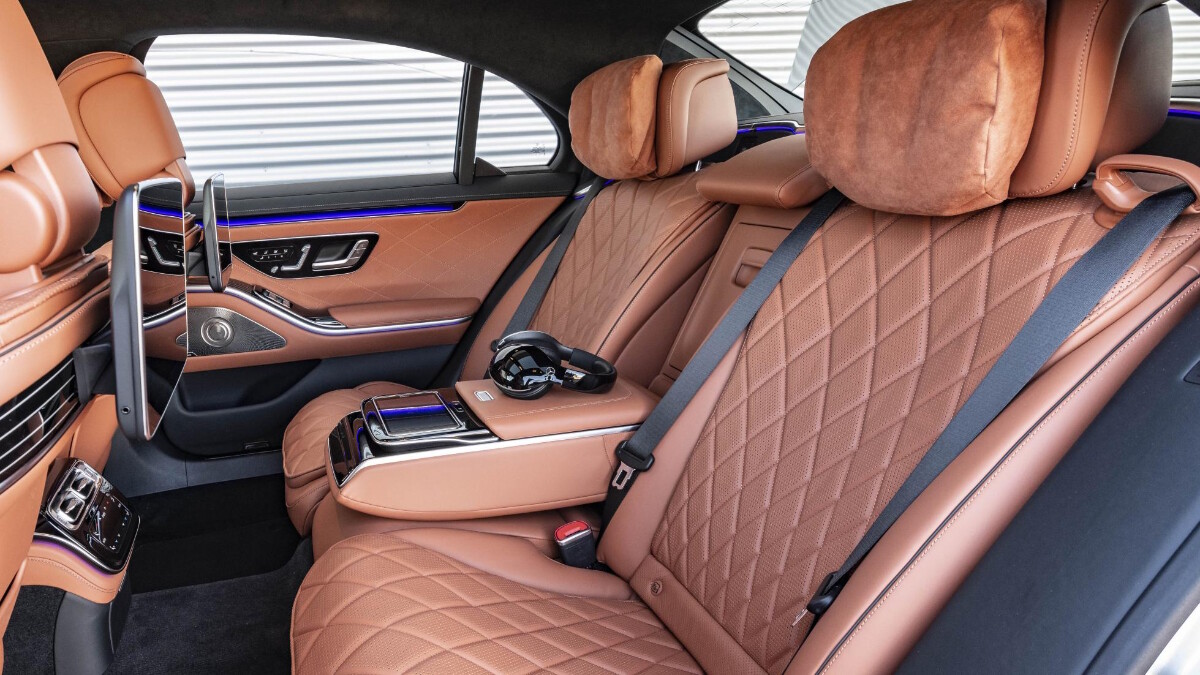 ADVERTISEMENT - CONTINUE READING BELOW ↓
What else? The seats are absolutely magnificent, whether they contain the 19 massage motors that are available or not (ours had them, and they really are something—10 different massage programs can be specified). A nod, too, to the most pillowy-soft headrests in the game. And also to the audio system, up to and including the optional top-flight 1,750-watt Burmester 4D system, which incorporates 31 speakers and eight exciters, with subwoofers built into the back of the front seats.
The rear compartment can be confgured in various ways, all of them incredibly comfortable. And this car also comes with an optional Energizing Comfort program should you be feeling fatigued. Say the words 'I am stressed' to the Hey Mercedes voice assistant and prepare yourself to be...energized. It's actually really good. And effective.
Final thoughts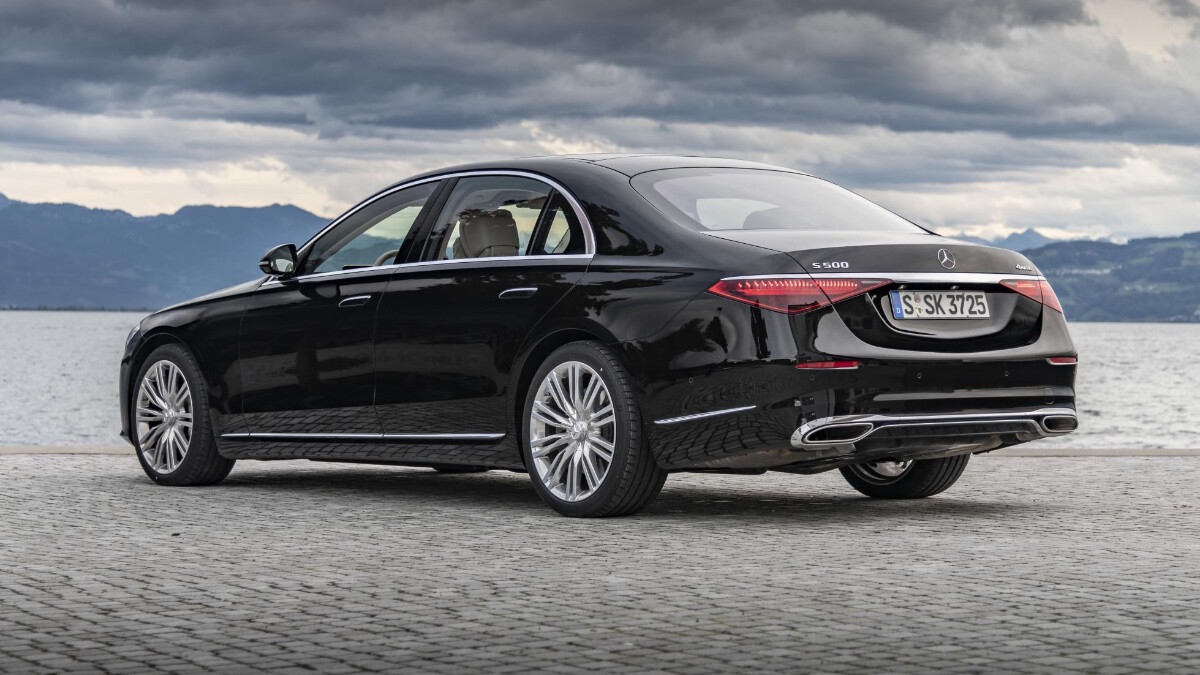 We said at the beginning that this seventh-generation S-Class might represent the biggest leap forward since the model arrived almost 50 years ago. It's an astoundingly complete vehicle, one that manages to conjure up a truly contemporary vision for automotive luxury without overdosing on technology. The second-generation Mercedes-Benz user interface is as easy to operate as it is beautifully designed and rendered, every detail masterfully managed.
But this is also still a car, and whether you're behind the wheel or sitting behind the person doing the driving, the experience is deeply satisfying.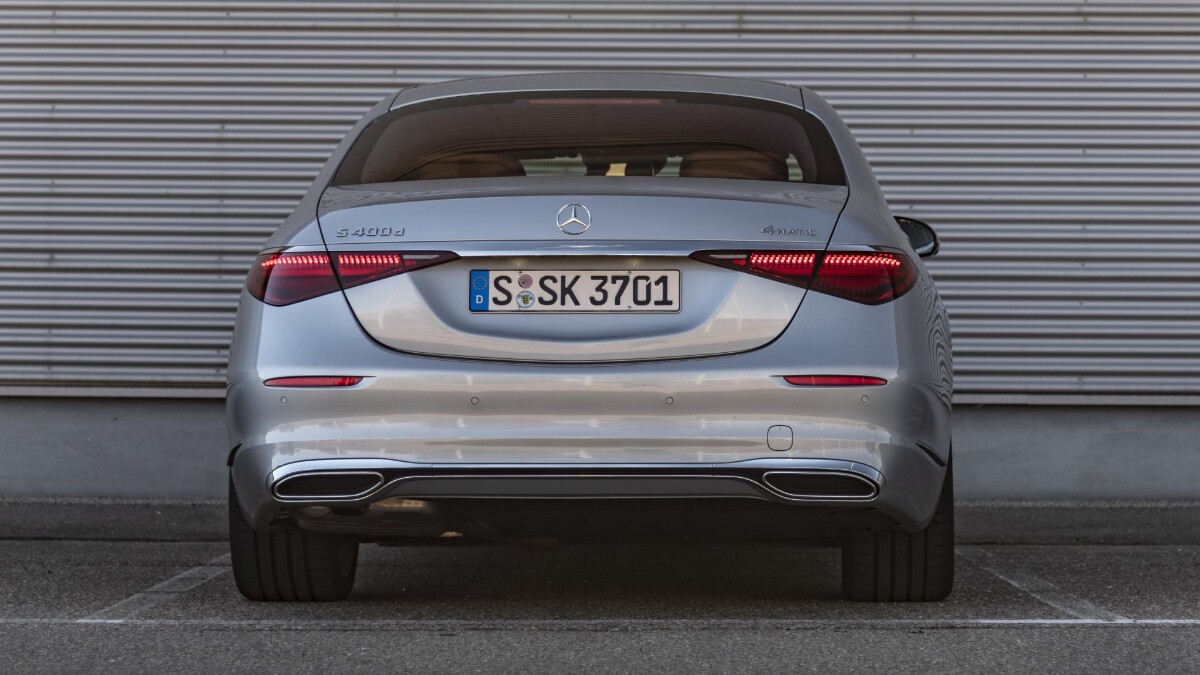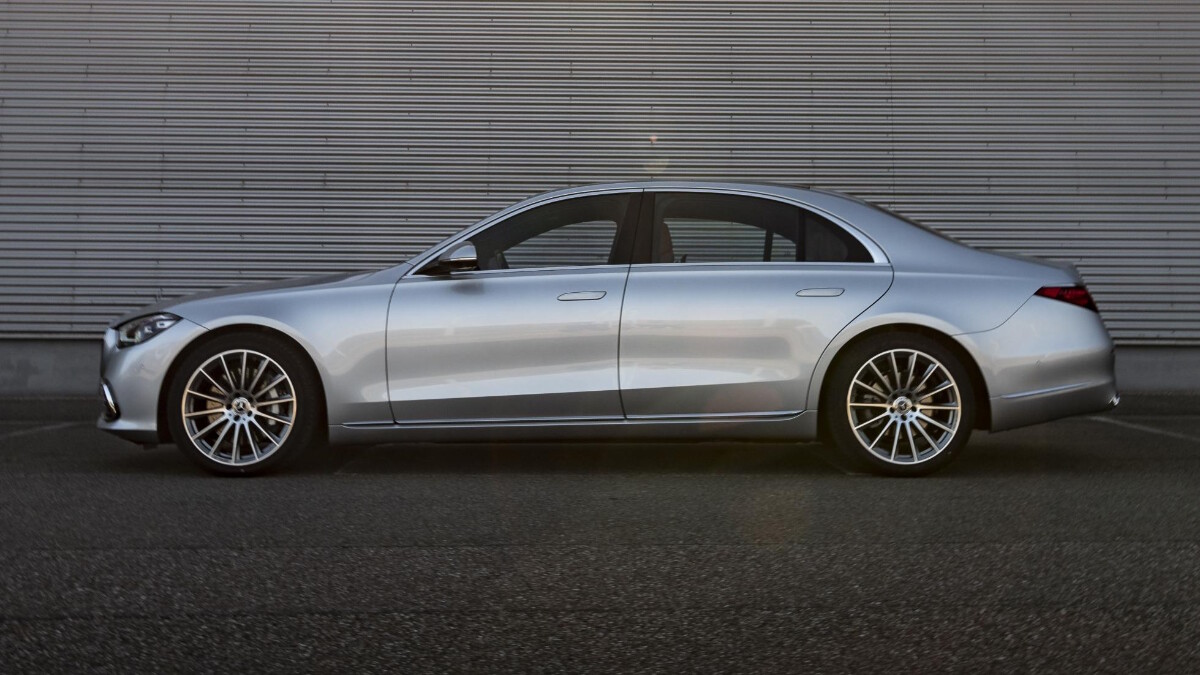 ADVERTISEMENT - CONTINUE READING BELOW ↓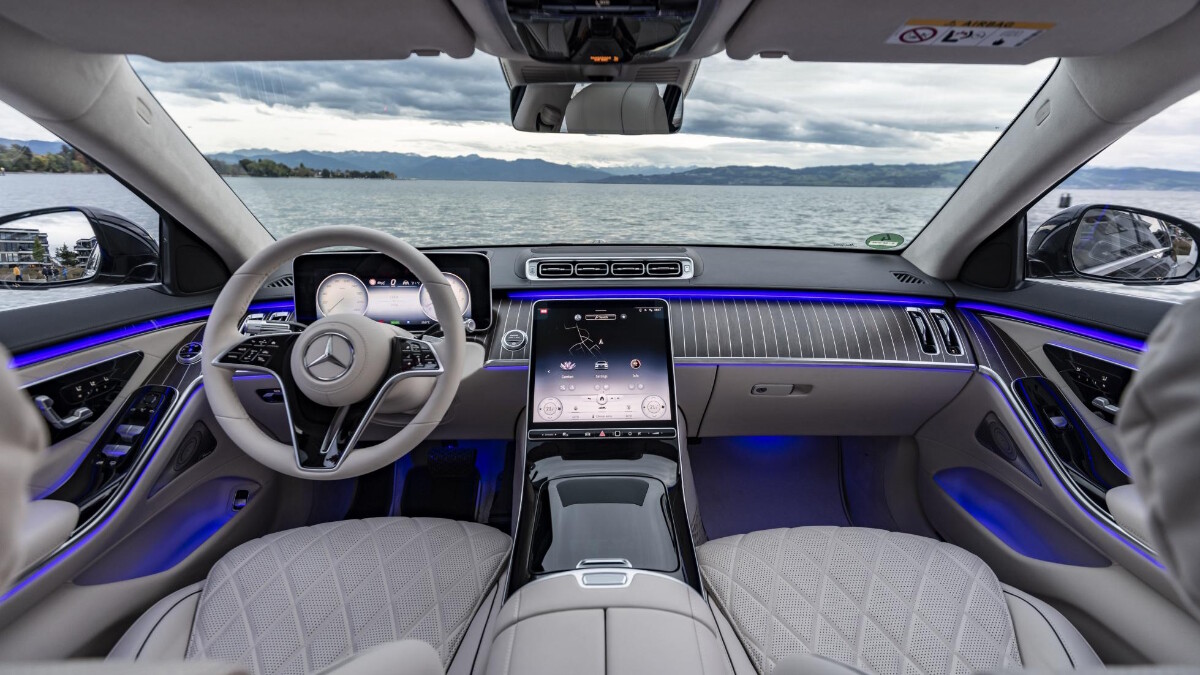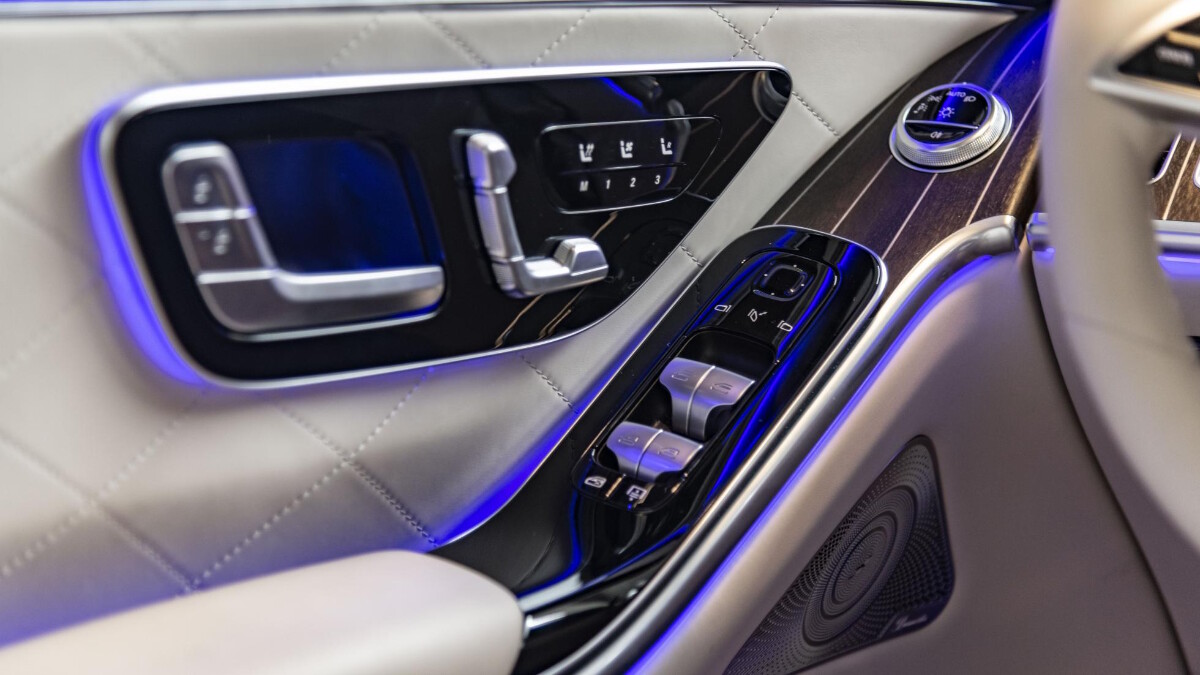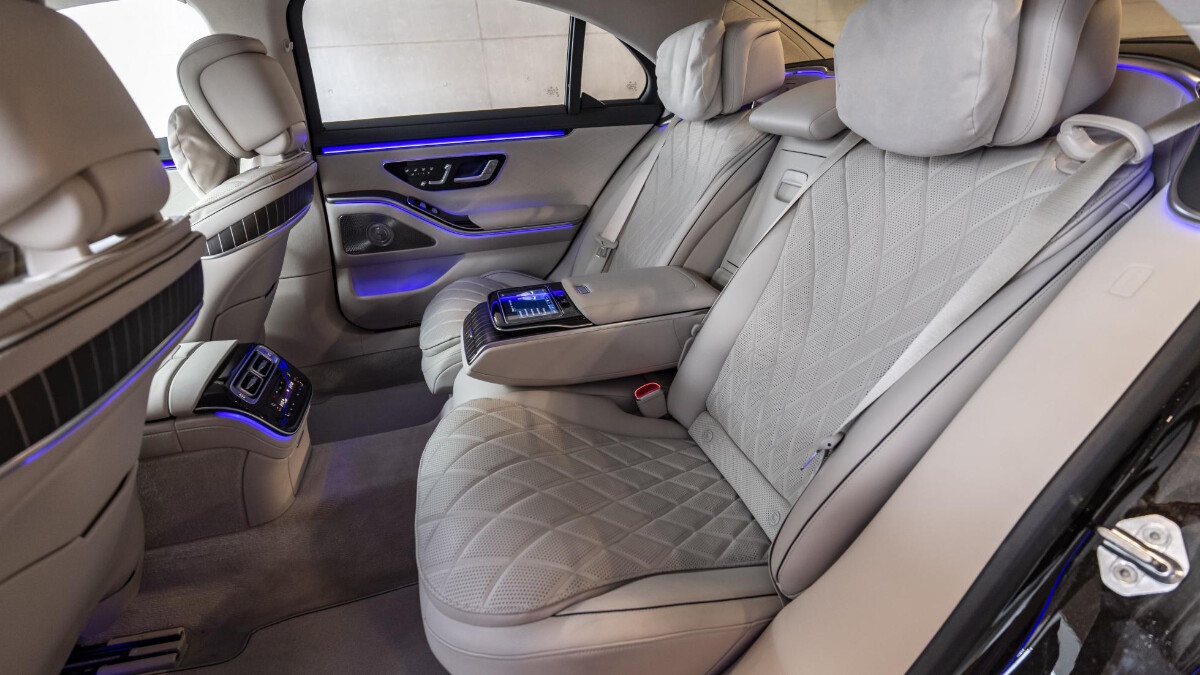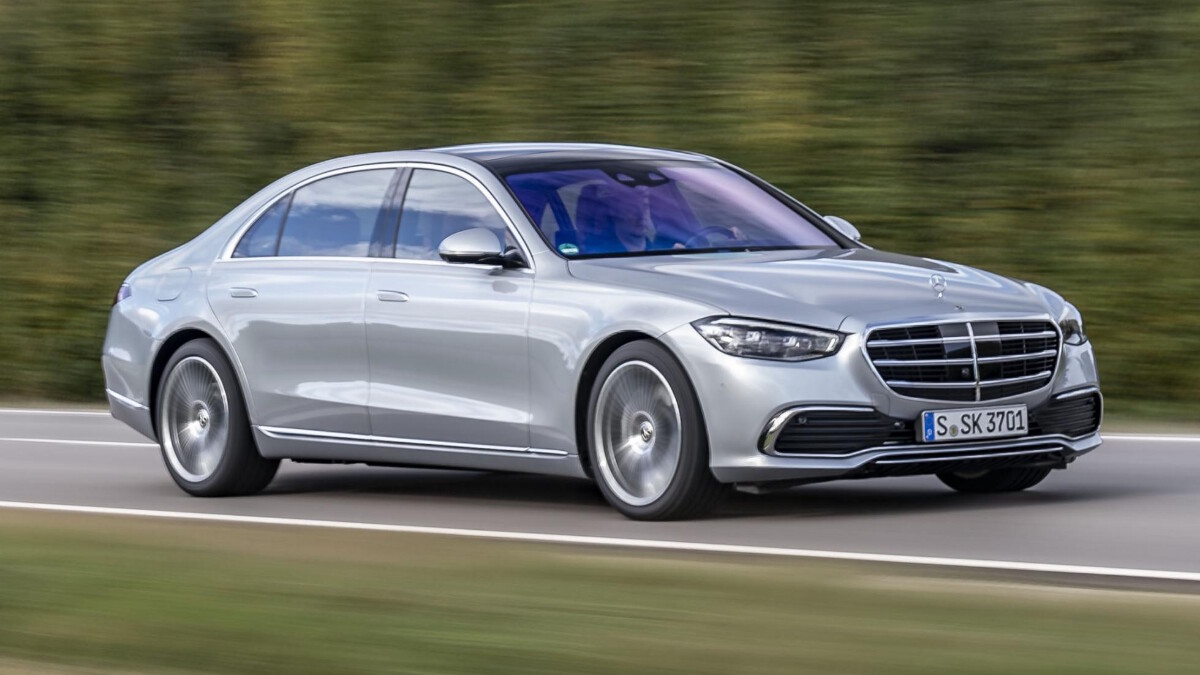 NOTE: This article first appeared on TopGear.com. Minor edits have been made.