The Range Rover is one of those vanishingly rare cars that defies the industry's traditional product cycle. The current model arrived in 2012, and even in these unpredictable times, it's still hitting the spot with its high-end client base. But then you see the new one—only the fifth generation in 51 years—and you realize that there are some things even the Range Rover can't outrun forever. Namely, the march of technology and connectivity, and more pressingly the need to futureproof it as climate change ceases to be a debate and becomes a genuine existential emergency.
This is an all-new car in every aspect with a critical reappraisal of its place in the world. Key here are two plug-in hybrids, badged P440e and P510e (that equates to a 434hp and 503hp power output, respectively). These combine Land Rover's 3.0-liter six cylinder petrol engine with a 105kW battery feeding an electric motor with a usable capacity of 31.8kWh, to deliver up to a claimed 100km of pure electric driving with CO2 emissions around 30g/km. We'd say 80km in the real world is more plausible. Land Rover reckons that typical Range Rover customers will be able to complete 75% of their journeys without ever bothering the internal combustion engine. Not quite a get-out-of-jail-free card, but a big improvement.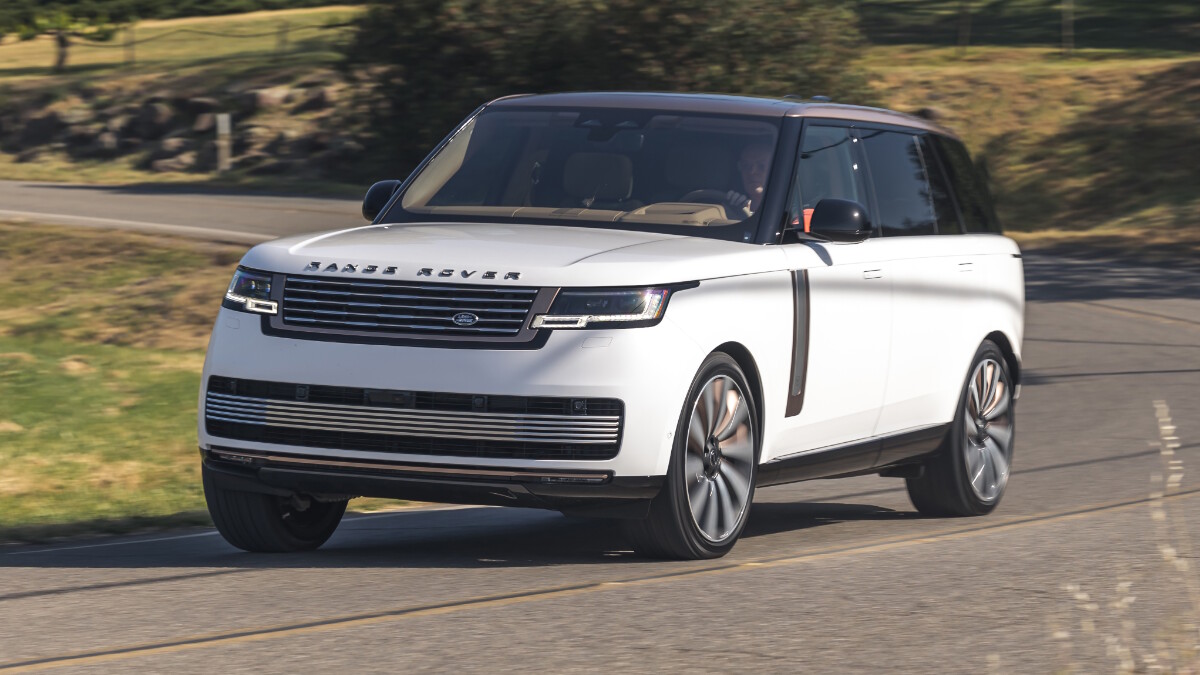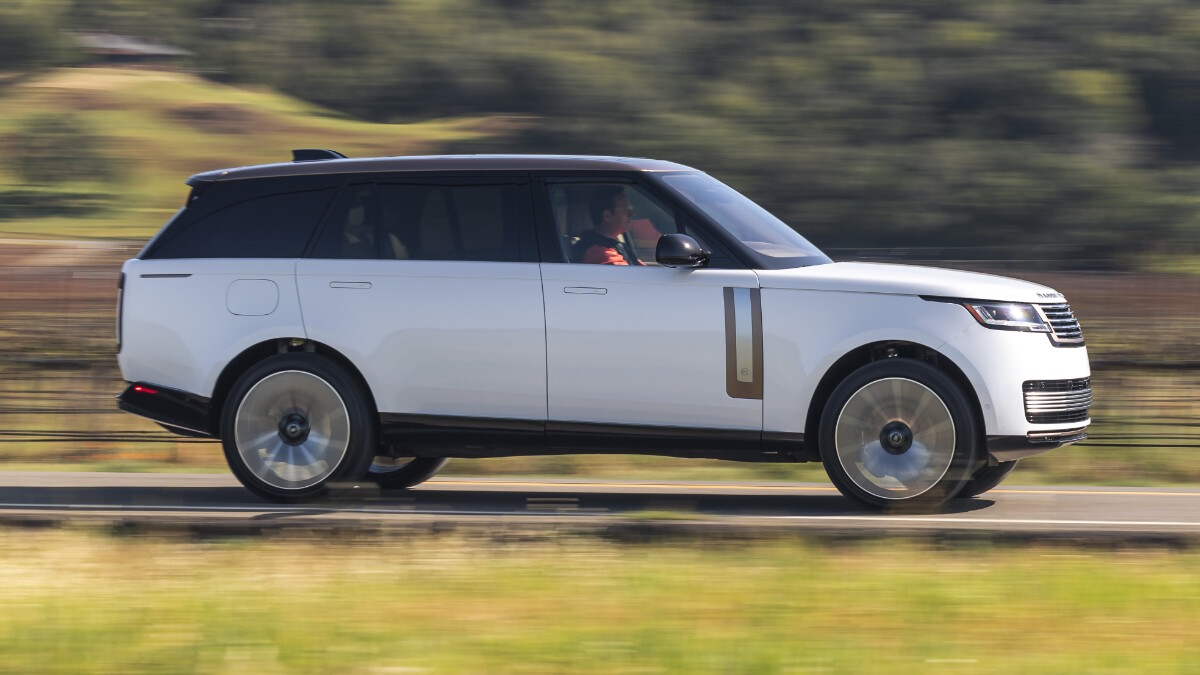 Unfortunately, we won't be driving the PHEVs for another six months. So it is that the all-new Range Rover arrives powered by a pair of diesels—making 29bhp and 345hp, respectively—and two petrols, good for 395hp and a 523hp. The latter is a twin-turbo gasoline V8 (sourced from BMW), whose intake has been reconfigured to enable a 900mm wading depth, plus a few other robust mods. Seriously, has anyone ever taken their Range Rover into a chuffing river? A fully-electric model, meanwhile, will arrive in 2024. That's even less likely to go swimming.
As expected, everything on the car is new. The outgoing model remains such an archetype that the scale of the challenge here is substantial. Not that you'd ever get even a whiff of self-doubt from the company's chief creative officer, the formidable—and gleefully opinionated—Gerry McGovern. He doesn't wade in water—he walks on it.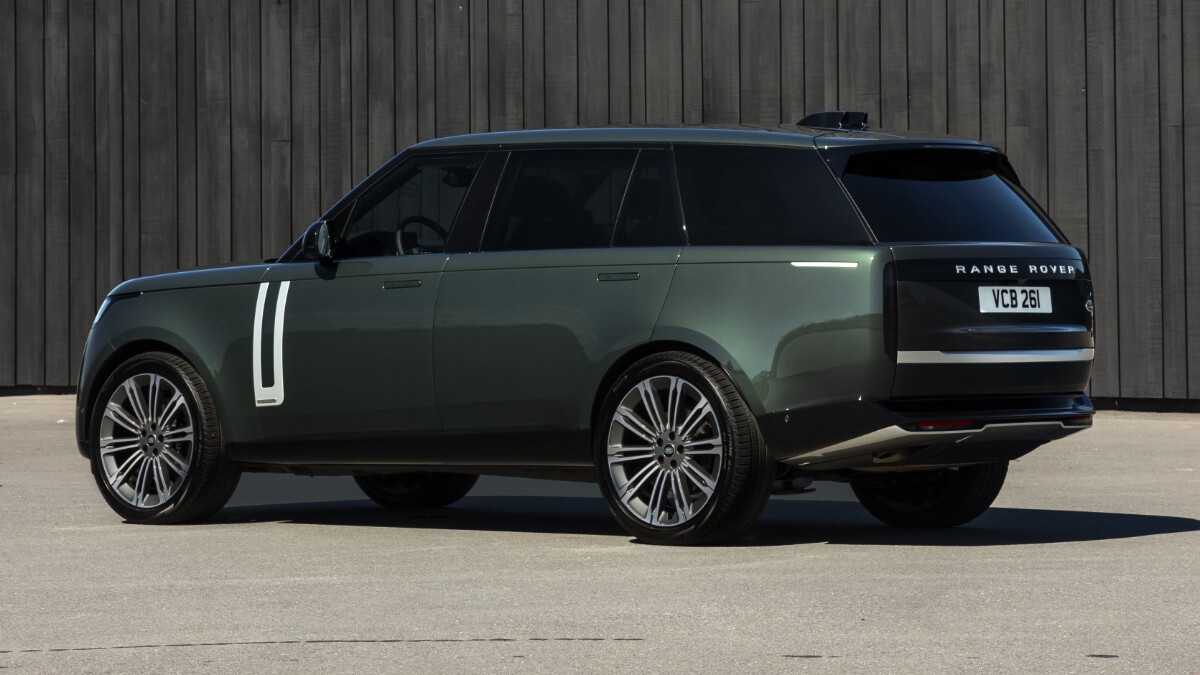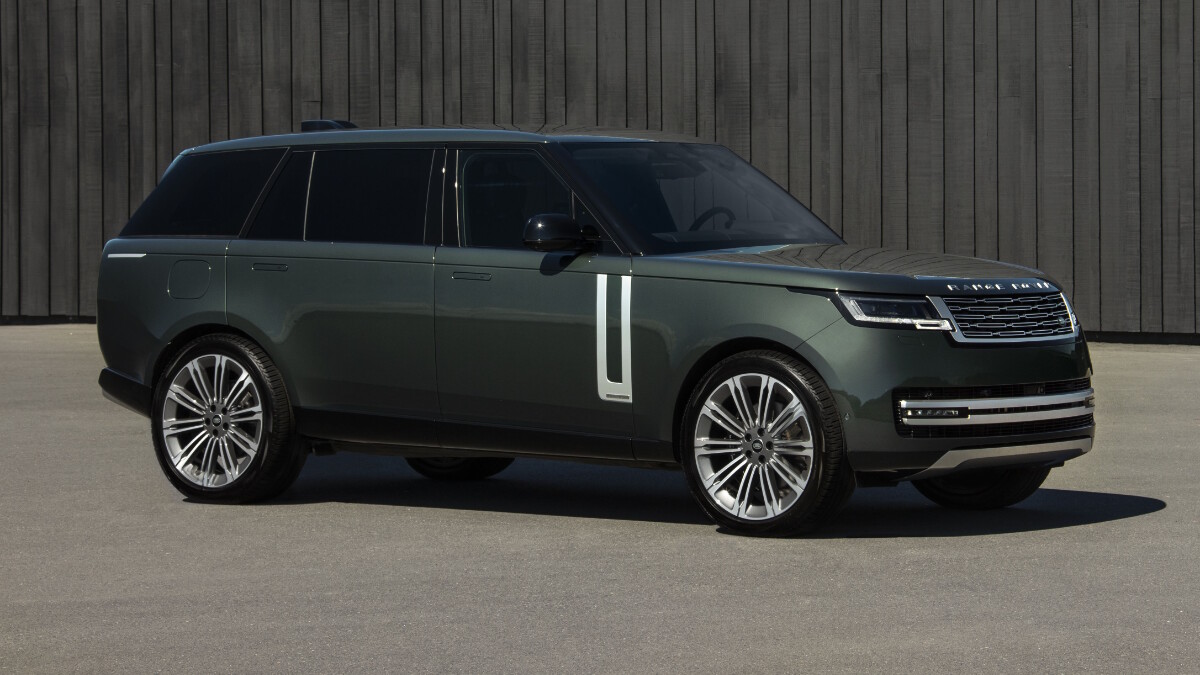 There are five fundamental visual pillars on the Range Rover: falling roofline, pronounced waistline, rising sill, clamshell hood, and floating roof. They've all been reimagined here, although you need to see new and old side-by-side to grasp just how ingeniously nuanced the changes are. The panel gaps and the shutlines are fabulously tight, and the flush glazing abuts the bodysides in memorable fashion. The rain guttering is hidden, too. Design pushed engineering—and vice versa—and the result is as much an ode to metal-beating and manufacturing technique as it is aesthetics.
This is a car that will be at its imperious best sweeping along the highway like an automotive super-yacht. The rear end taps into that idea, and is the area of the exterior that's most obviously different. Check out the vertical taillights, and the way the whole thing resolves. It's also notably aerodynamic for a big SUV, with a drag coefficient of 0.30 and a smoother frontal area. Americans might spot shades of Kia's impressive but not-for-Europe Telluride, but that's no bad thing. It's a great looking car, that.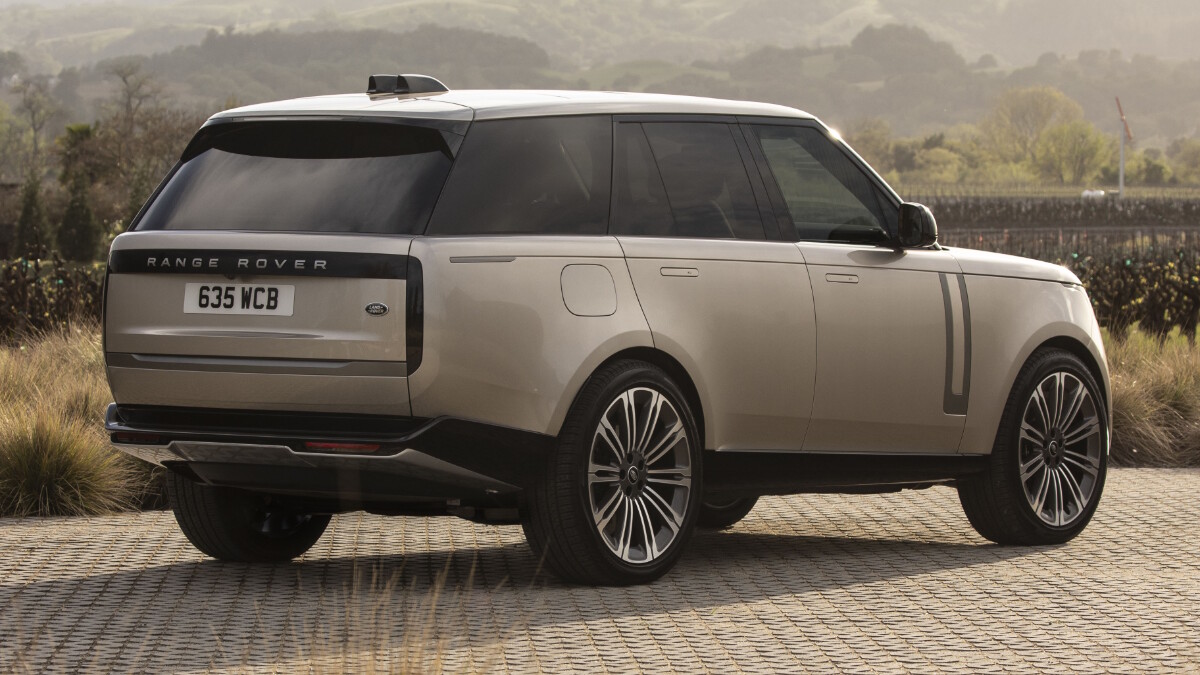 Land Rover says it has taken out 125 patents for the new car and carried out a rigorous development program that encompassed 140,000 hours of computational analysis. It's also connected up the wazoo, has a sophisticated air-filtration system, active noise-cancellation tech in its headrests, and Standard and Long Wheelbase iterations are available, with the option of seven seats for the first time. None of which are cheap.
It's also important to distinguish between the regular trim levels—SE, HSE and Autobiography—and the SV opportunities. That's a whole different ball game, offering 'curated' luxury in the form of Serenity or Intrepid packages. While prices for the Range Rover start at £99,375 (P6.74 million), the fully-loaded SV long wheelbase with the Signature pack—that's the one you need a chauffeur to fully enjoy—is £203,000 (P13.8 million).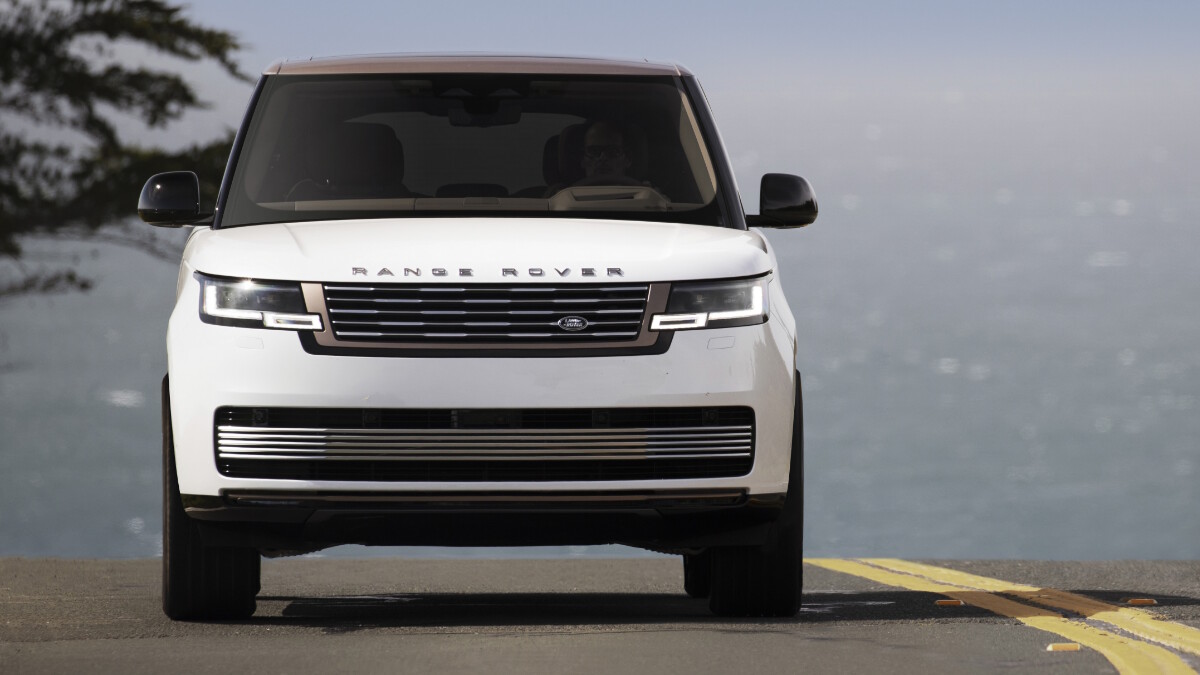 "Much of the investment and engineering inside has gone into the tactility," SVO boss Michael van der Sande tells Top Gear. "This is about amplifying the luxury remit and the new car isn't trying to be something it's not. We want to avoid mixing our drinks too much."
This is important information. The new iteration pushes Range Rover even further upmarket, leaving the next Range Rover Sport to be more, um, sporty. We'll see that in about a month from now.
ALSO READ:
MMDA's new scheme banning cars twice a week could take effect on May 1
MMDA proposal requires your brand-new car to have the same plate ending as your existing one
On the road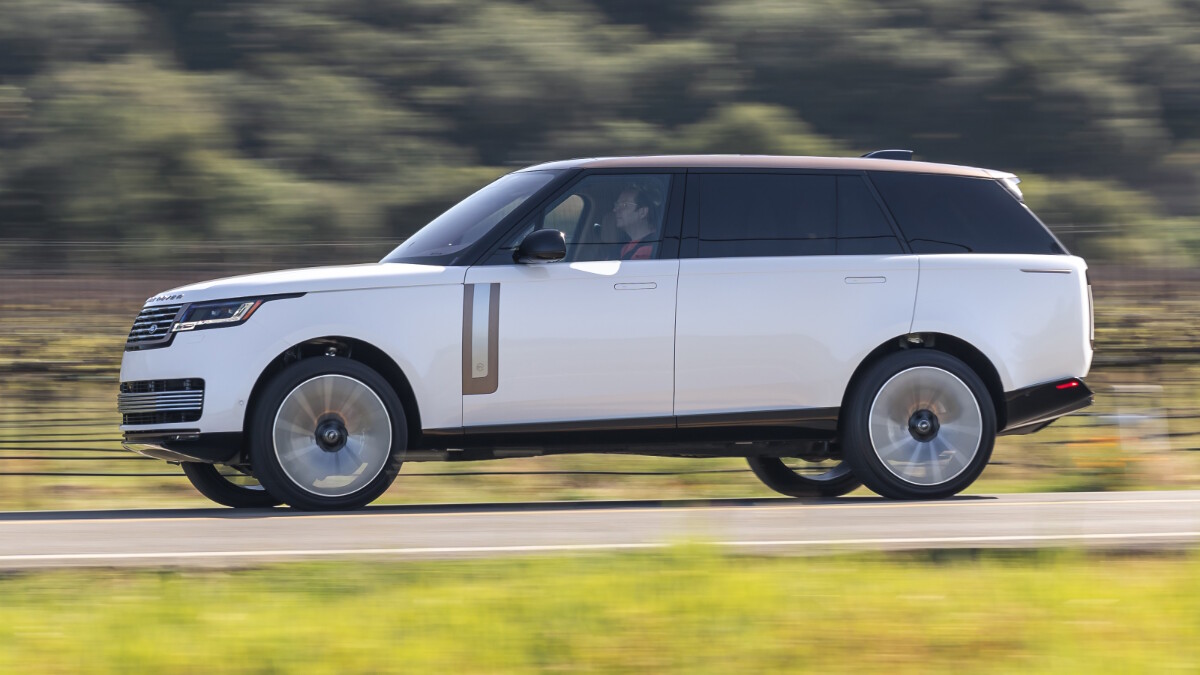 The new Range Rover takes aim at the latest Mercedes-Benz S-Class and the Rolls-Royce Cullinan as a curator of the ultimate luxury automotive experience. It's underpinned by an all-new chassis, a mostly aluminum configuration dubbed MLA-Flex that works in conjunction with Land Rover's Integrated Chassis Control, which the company says moves the car from "a mechanical world to a mechatronic ecosystem." Answers on a postcard, please. High-tensile steel in critical areas of the body delivers a structure that's up to 50% stiffer than the old one.
The Range Rover rides on fully-independent air suspension that incorporates a new five-axle setup at the rear and twin-valve dampers, while a new 48V electronic roll control system checks excess body movements. It also uses eHorizon tech in the GPS to scan the road ahead for imperfections in order to prime the suspension.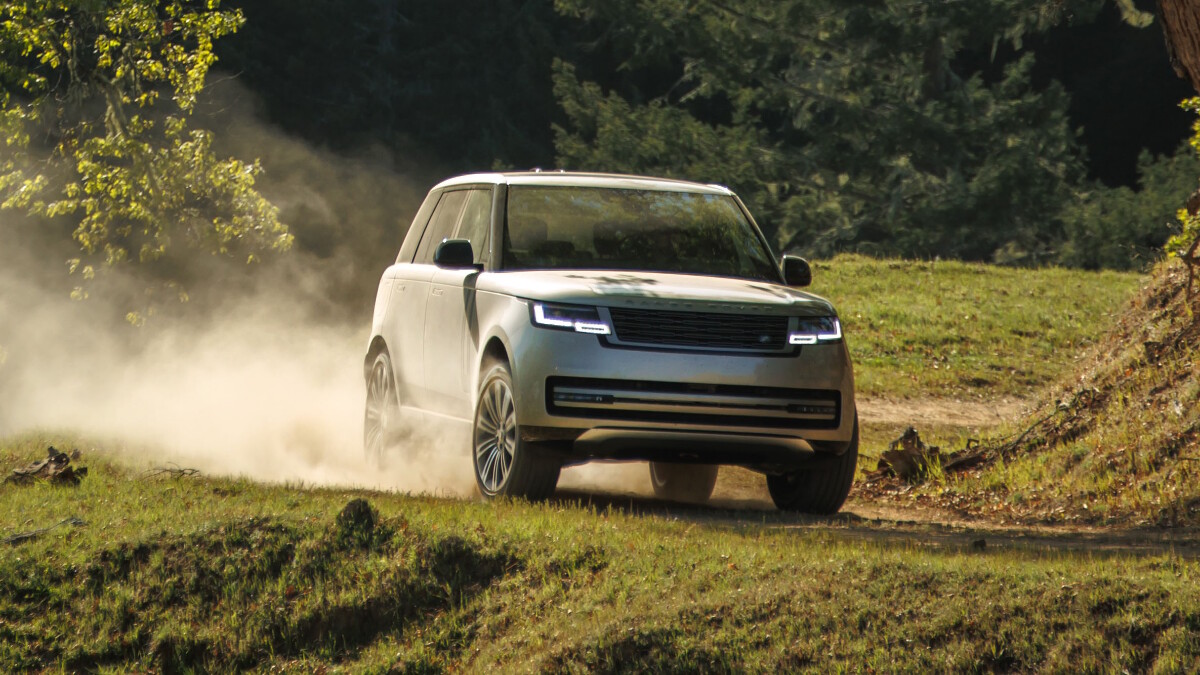 So it feels a little odd to slide behind the wheel of the D350 first. A diesel just doesn't feel terribly 2022, although people are apparently still buying them. Land Rover's 3.0-liter Ingenium twin-turbo features 48V mild hybrid tech and a starter generator for improved efficiency; it averages a claimed 15.81km/L and its CO2 emissions dip below 200g/km. It's brisk enough, and though not the last word in refinement, it's never sounded better—or quieter—than it does here. On part-throttle, you'd barely know it was there. Handling? Yes, there is some, but a quick hustle along the twisty coastal roads of our northern Californian test route is enough to establish that the Range Rover would prefer it if you enjoyed the view—inside and out.
The P400 and, in particular the P530, are obviously more fun to punt along. The bigger BMW unit has a new air intake (for wading) and a redesigned sump (for 45 degrees of articulation during off-roading), and it's been beefed up to survive Land Rover's durability tests (they slam their cars into concrete curbs at 40kph). It's also rapid—nil to 100kph in 4.6sec—but the novelty wears off just as quickly. The Range Rover's electric power steering is linear but overly light, the ZF automatic as silky as ever. There's grip, poise and body movements are well-contained, but this isn't a car that really wants to be cornered on its—substantial—door handles. Better to back off and enjoy the ride, which is sublime even on 23-inch wheels. We had a quick play in Dynamic mode, but quickly returned to the Comfort chassis setting.
Really, the focus is on overall refinement; the Rangie repels the privations of the real world more effectively than anything this side of a Rolls-Royce Ghost. Advanced speaker tech builds on the inherent integrity of the chassis; a revised active noise cancellation system monitors wheel vibrations, and mechanical and tyre noise and uses the 1,600w Meridian audio system to send out a noise-cancelling signal. There are 35 speakers to play with, including four hidden within the head-rests.
Other highlights include all-wheel steering, which allows the rear axle to pivot at up to seven degrees. It sharpens high speed stability but more importantly improves the Range Rover's low-speed manoeuvrability. In fact, it now has the best turning circle of any Land Rover. LA hotel car jockeys will be thrilled to hear that. If their journey to the underground parking facility involves muddy inclines, something's gone badly wrong. Nonetheless, we can reveal that the new Range Rover remains unsurpassable off-road. Terrain Response 2 automatically taps into the various chassis systems, or you can set things up manually.
ALSO READ:
You can get fined as much as P3,000 for these driver's license violations
Driving an unregistered vehicle? Here are the fines and penalties
On the inside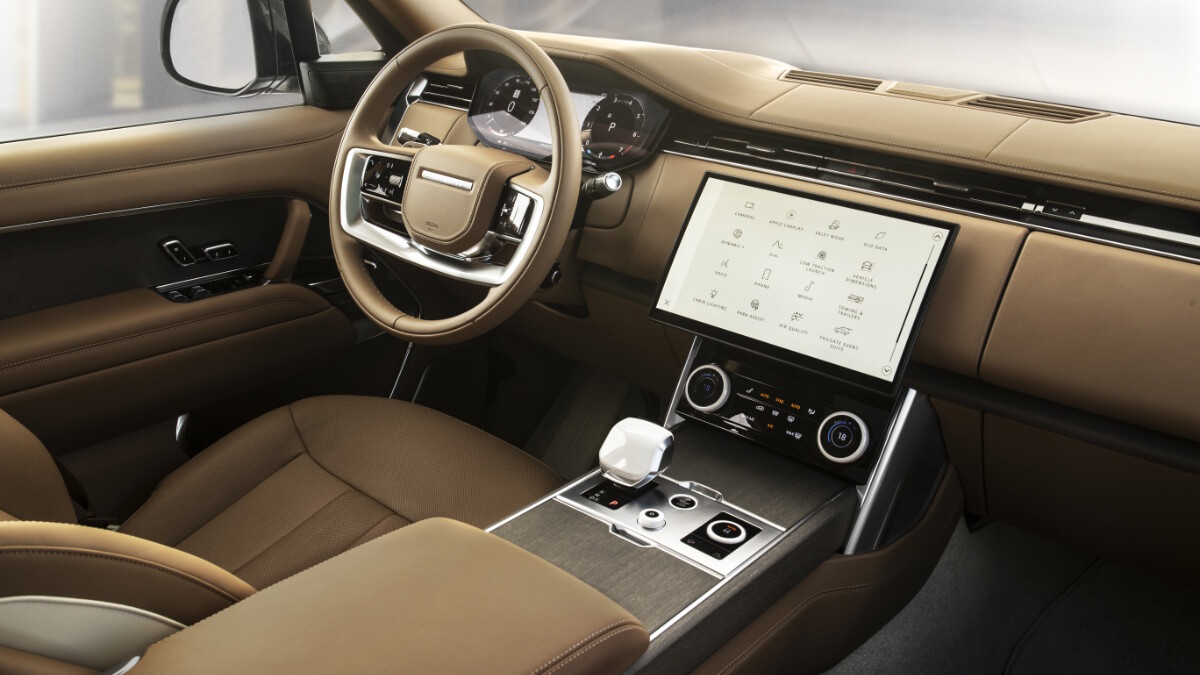 Range Rover is going hell for leather to deliver the ultimate modern luxury automotive experience, a process that no longer exclusively relies on skinning cows. Top Gear's D350 is trimmed in Ultrafabric and Kvadrat, sustainable alternatives to leather that prove to be both pleasingly tactile and phenomenally comfortable, if a little oppressive tonally.
That said, the all-singing long-wheelbase SV fitted with the Signature Suite really is something. Highlights include a selection of plated metals, ceramics, mosaic marquetry, and contrasting colors for the front and rear seats. Nothing oppressively obsidian in here. The four-seat version liberates acres of rear legroom for the occupants, there's massage functionality, and a 'club table' rises on a 3D-printed support out of a fixed, full-length center console. It motors into view in a spectacularly well-engineered manner, hands-down winner in the admittedly niche 'rear compartment deployable table' battle. But it speaks volumes about the lengths Land Rover has gone to.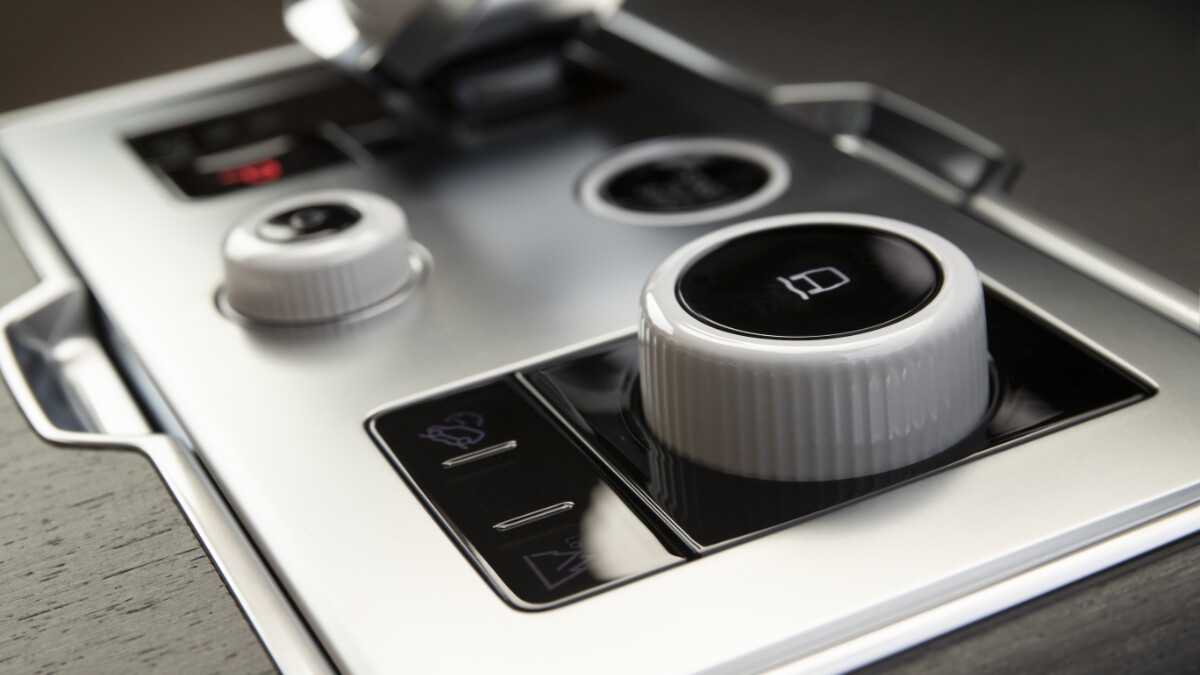 Look long and hard, and you won't find a shabby piece of switchgear or a duff button anywhere. It has the best interior door handles of any car on sale. The doors themselves shut with a resoundingly expensive thunk, and in a move nicked from the Rolls-Royce playbook, they can be spec'd with power assistance. Radar and ultrasonic sensors detect hazards, and the doors can even recognize inclines. You can close the driver's door by pushing the brake pedal, via the central touchscreen, or by using a switch by the grab handles. This might be over-egging the closing-the-door pudding. Range Rovers, notoriously, are coveted by car-thieving gangs; the new one uses Ultra Wide Band transceivers for improved security.
The driving position is the customary commanding Range Rover affair. The modern bit extends to an unprecedented level of technology. A new electrical architecture supports software-over-the-air updates, and covers 69 individual ECUs capable of handling 22,880 network messages. This is The Matrix on wheels. Apple CarPlay and Android Auto are available, and Alexa voice AI is embedded and works in the familiar manner. And it actually does work, unlike most in-car voice activation software, which remains infuriatingly hit-or-miss.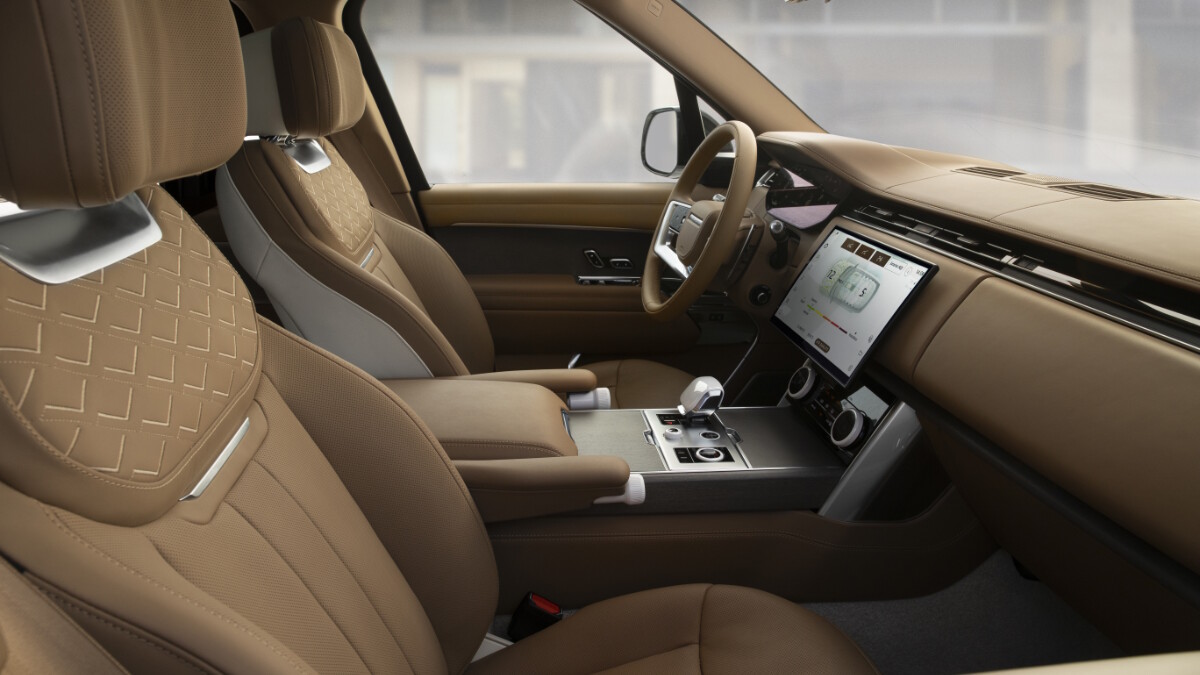 Infotainment is taken care of via an enhanced version of the existing Pivi Pro system, now with a 13.1-inch touchscreen, the largest ever fitted in a Land Rover product. The graphics are crisp, the user interface is generally pretty good, if not as intuitive as the system in the latest S-Class or as imaginatively designed as the one in the BMW iX. There's the option of haptic feedback, too, although that slows things down fractionally so you might want to turn it off.
Meanwhile, Land Rover is the latest car company to over-complicate the climate controls, despite the presence of rotary buttons for temperature and fan speed. Direction is done by a graphic on the central screen, which makes little sense. The air vents themselves are discreetly sited at the top of what used to be called the dashboard. That's a quaint notion in the new Range Rover, whose mix of materials and tech adds up to what may well be the best car interior in the world right now.
Final thoughts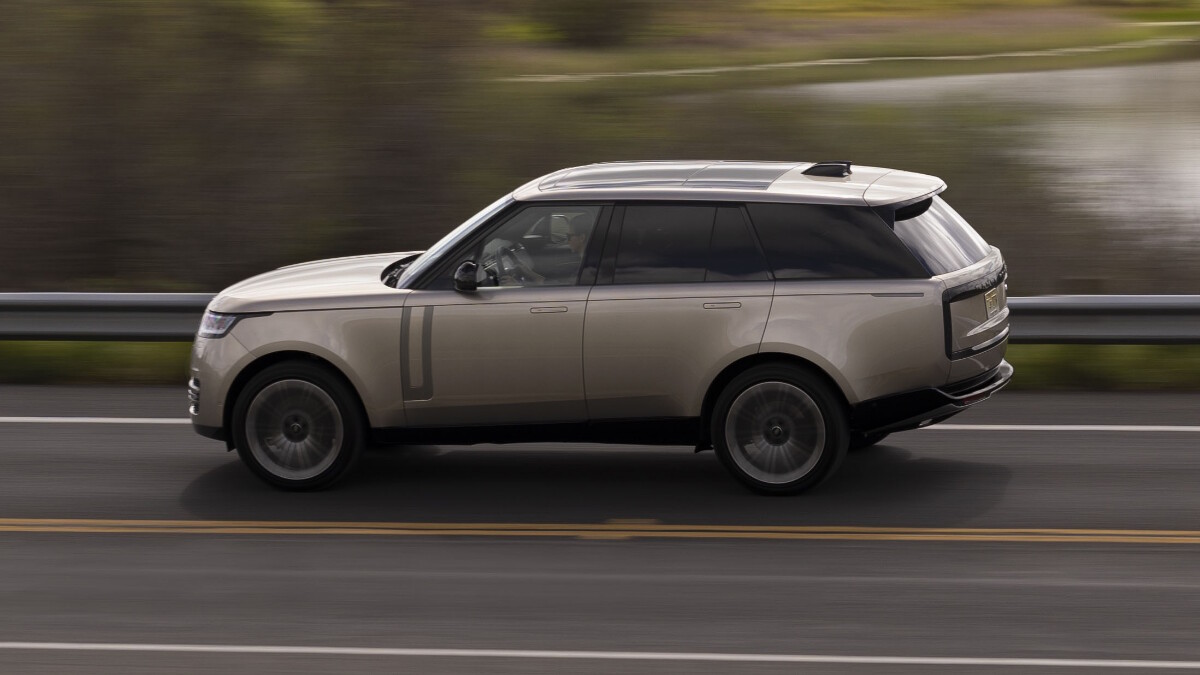 This is a hugely confident car and a mighty achievement. Cleverly conceived, intelligently engineered, and breathtakingly well-designed, more than ever, the Range Rover can legitimately claim to be the definitive luxury car. More than just a car, in fact—this is one of the definitive luxury experiences of any kind.
It's not as dynamic as the Bentley Bentayga or the Porsche Cayenne Turbo S, never mind the more extrovert Lamborghini Urus. But then it isn't trying to be. It sits in its own world, not expending any more energy trying to define itself than is strictly necessary.
We await the plug-in hybrid versions with interest, but for now make room in the dream garage alongside the Porsche 911. The more things change, the more they stay the same. In a topsy-turvy 2022, we'll happily run with that.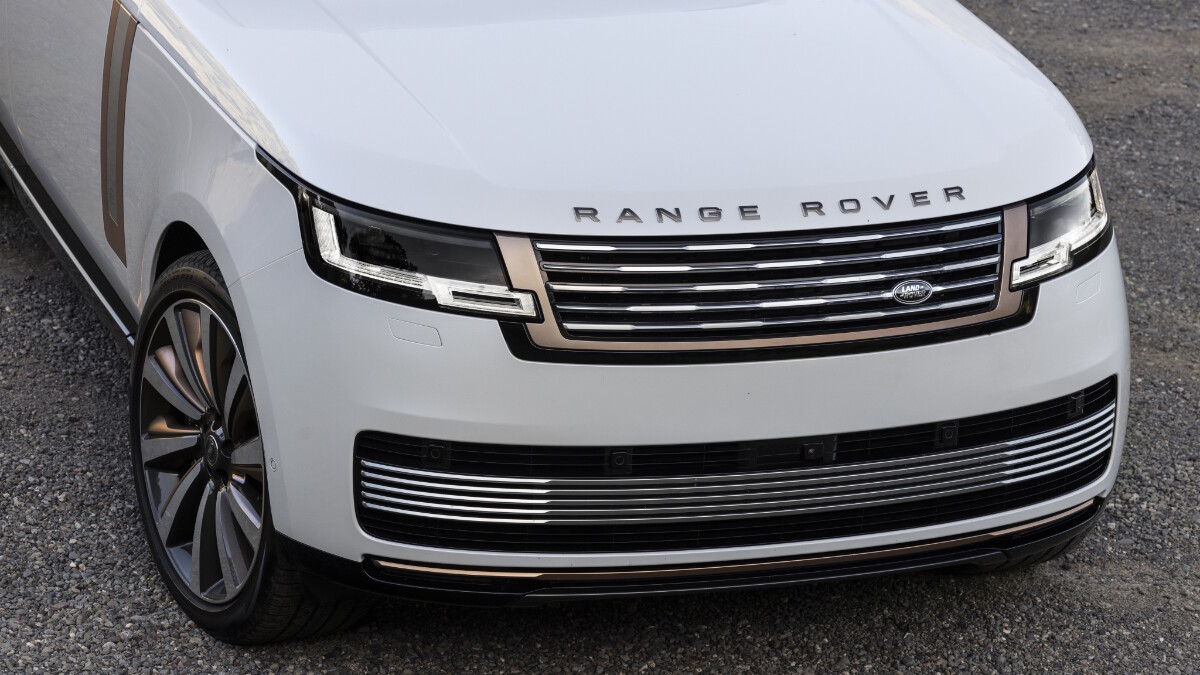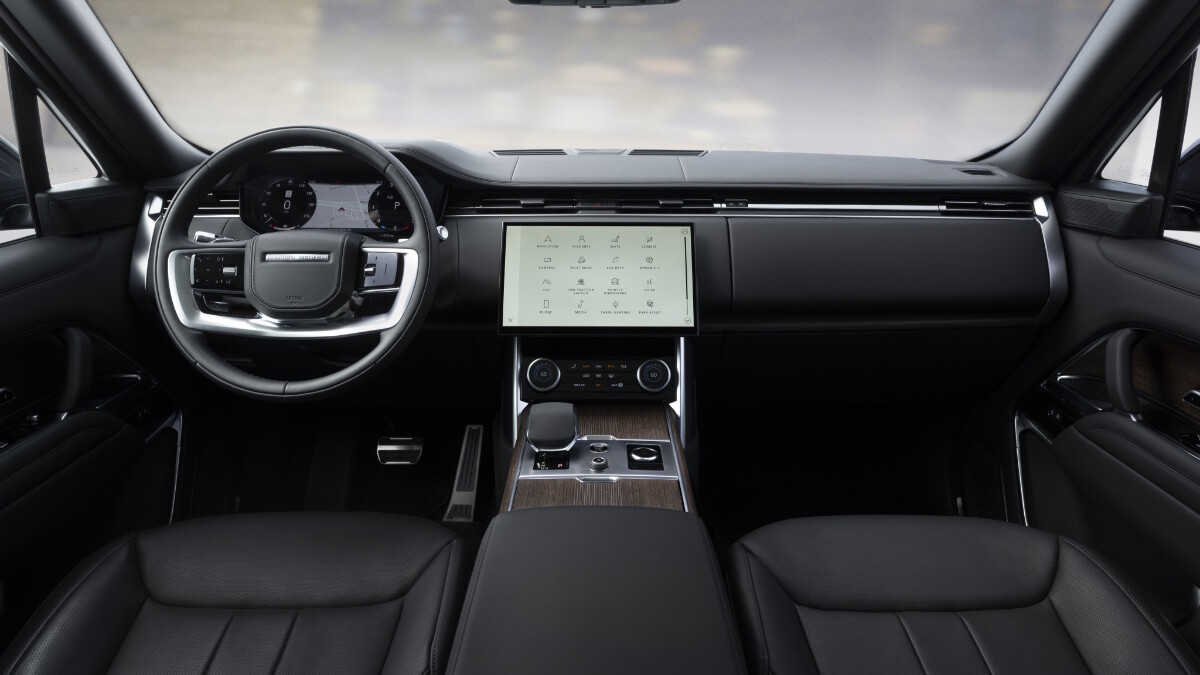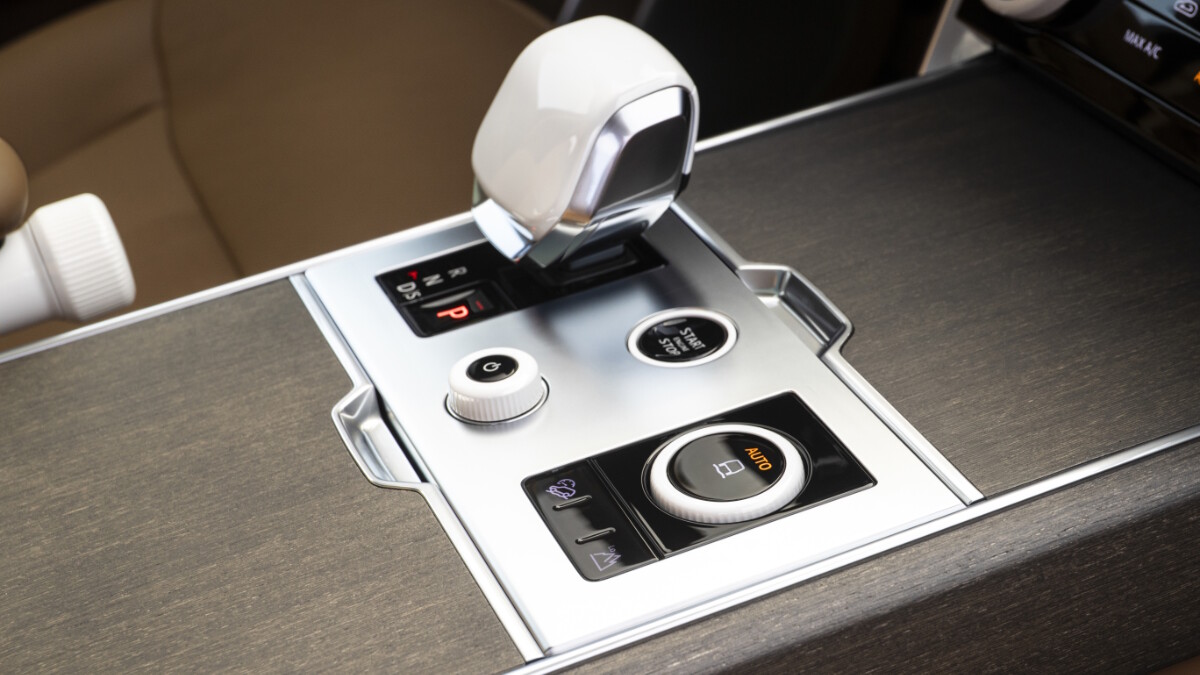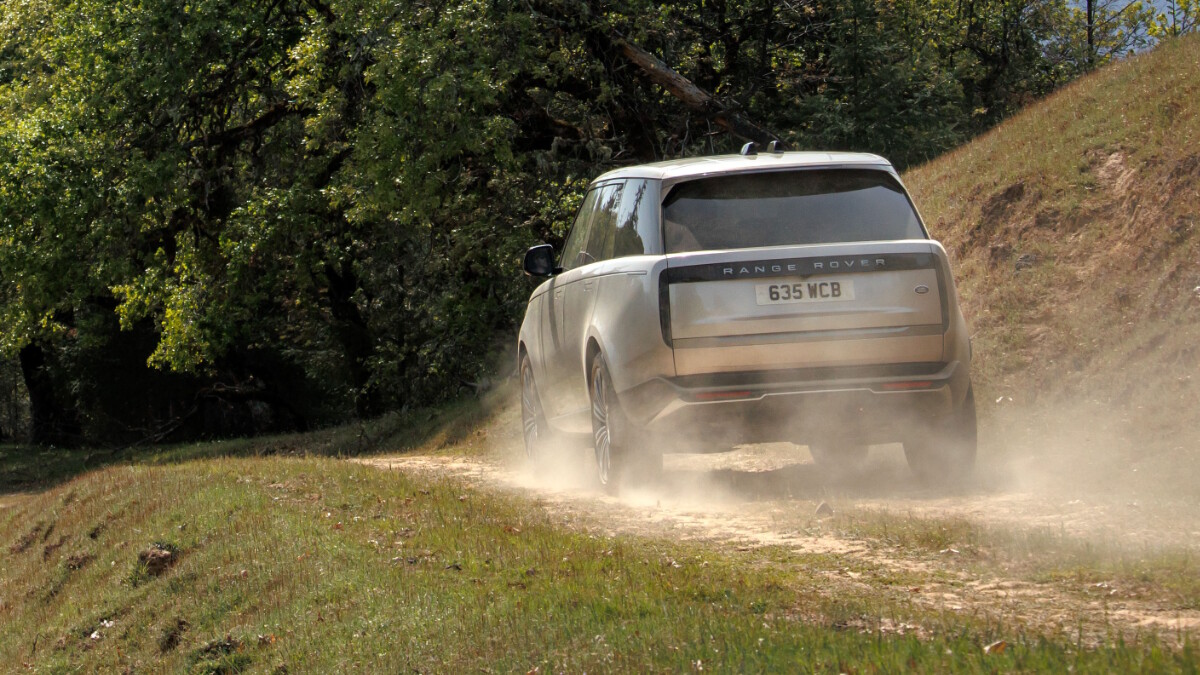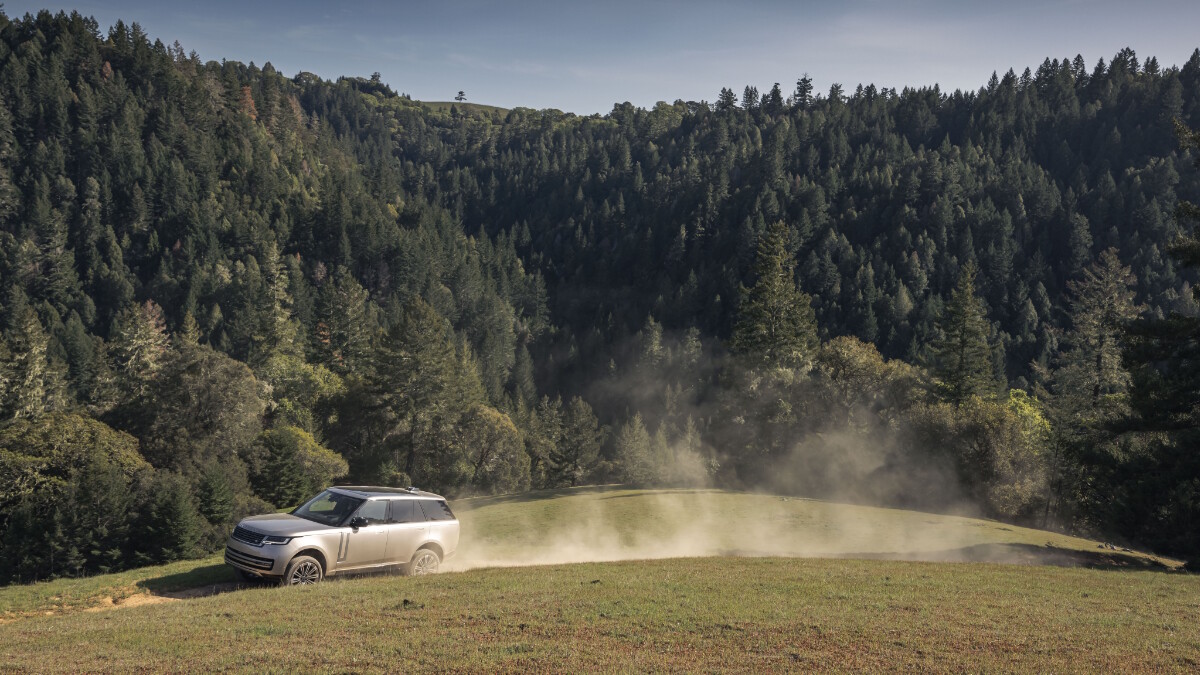 NOTE: This article first appeared on TopGear.com. Minor edits have been made.