We already have an idea of what the unofficial successor to the legendary FJ Cruiser might look like. We know that it's going to be electric. But if we had to pick a different design, here's a concept we can get behind.
This is the latest render from artist Enoch Gabriel Gonzales, the same guy responsible for that Lancer concept design that you may have seen on our website. What you see here is dubbed the 2024 Toyota FJ Cruiser.
The styling doesn't deviate too much from the modern FJ Cruiser that we know of, with this one still sporting the signature grille and headlamps. There's a new pair of secondary headlights on the sides, though, and the front bumper looks a bit more macho than before.
The vehicle sits on TRD wheels shod in chunky-looking tires. A TRD skid plate can also be found up front. Out back, the concept has a minimalist design with a very retro vibe.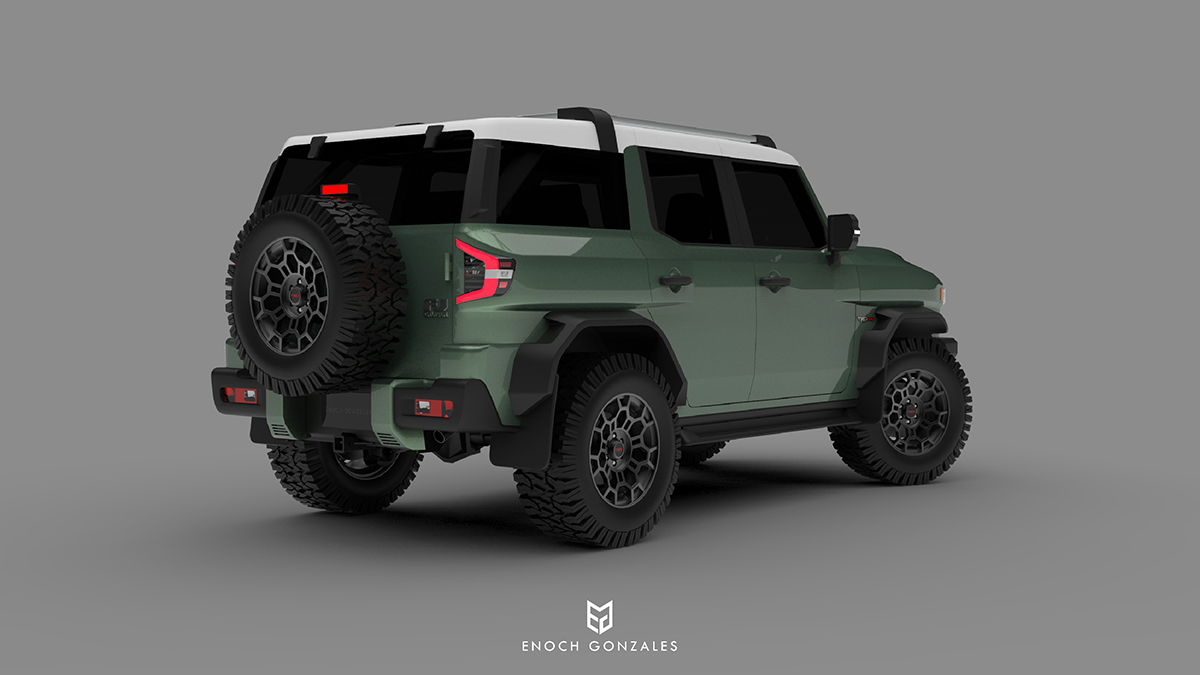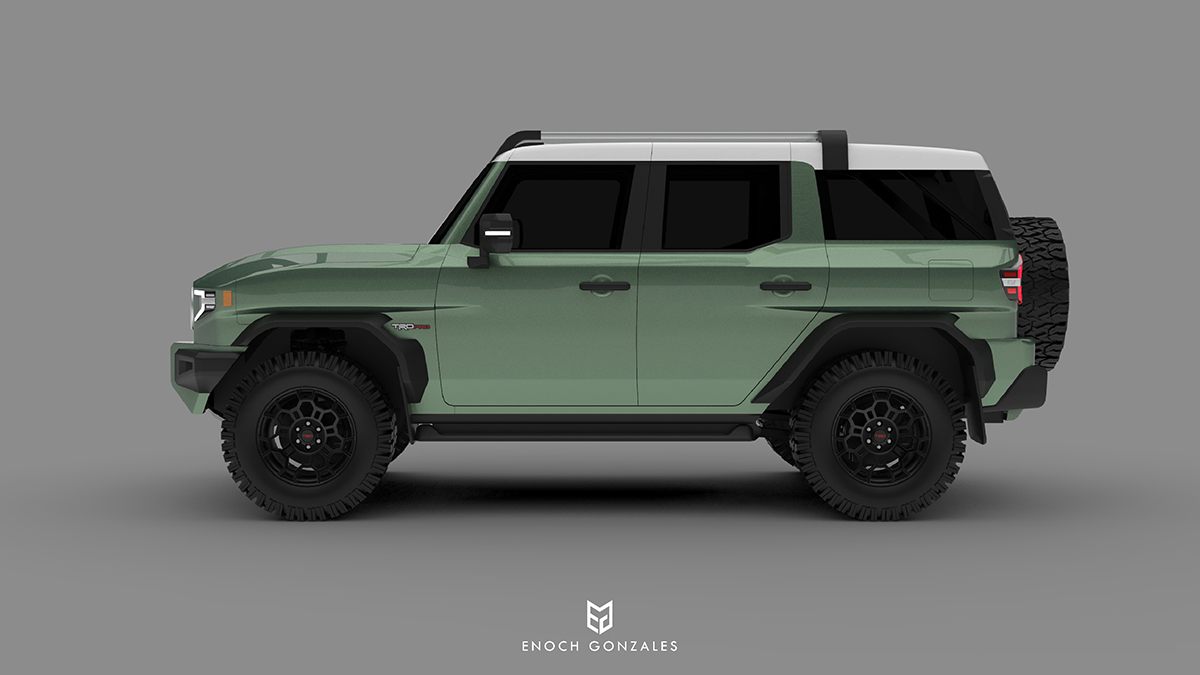 Now, despite being boxier, both the shape and colorway of the vehicle have been retained. What really makes this different from its predecessor is the door layout and the overall structure.
The doors not only feature a more standard opening, but they're now detachable. Gonzales has also conceptualized this FJ with a removable roof to match the flexibility of the Jeep Wrangler and the new Ford Bronco.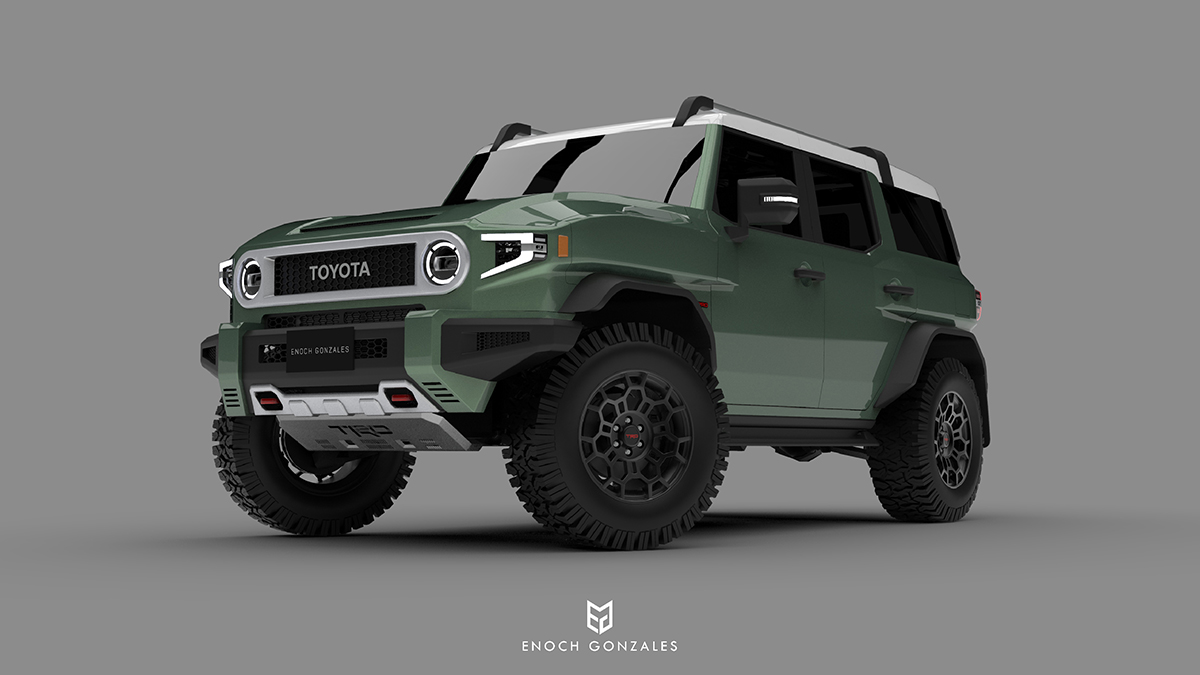 "The discontinuation of the FJ Cruiser in most markets left a big room for a retro 4x4 SUV in Toyota's line-up. I believe that one of the reasons for its demise is that the FJ's 2+1/2+1/2 door setup is just impractical, making the similarly-capable 4Runner a better option for most buyers," Gonzales shared. "It also lacks the flexibility and customizability of a Wrangler (has removable doors and roof). With the recent launch of the Bronco, it would be the perfect time for the Japanese automaker to enter the classic off-road game once again."
So, would you rather stick with an electric and smaller FJ Cruiser, or would you like to see something like this from Toyota in the coming years? Or perhaps you want a design similar to this other concept instead?