1) Volvo 850 BTCC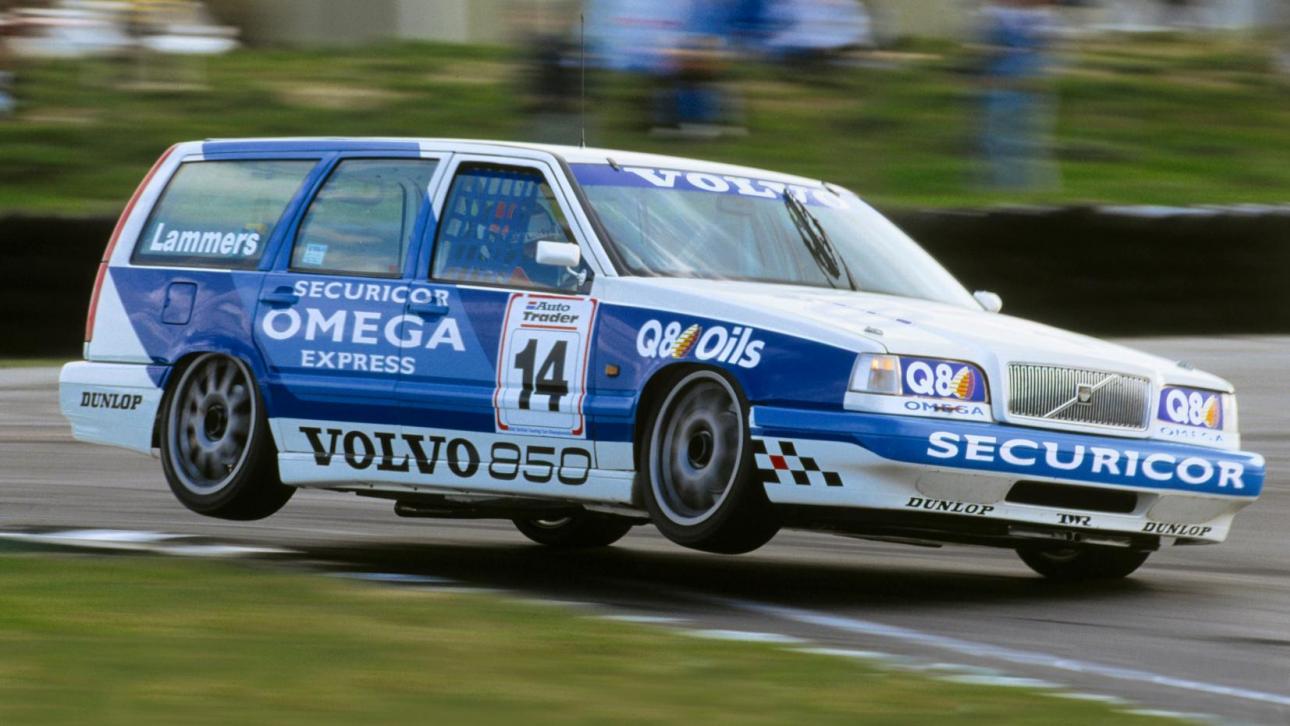 Driver Ricky Rydell had literally no idea Volvo wanted to stuff a square into a circle-shaped hole. "When I signed up for Volvo and TWR around Christmas 1993, I didn't know about the estate plans," he said. "If I'd known, I would probably have hesitated. It was lucky I didn't know!"
ADVERTISEMENT - CONTINUE READING BELOW ↓
Volvo's 850 was a bold call rolling up to the start line against a field of sedans, and it was only revealed at the last minute. "Many thought it was a joke," Volvo explained. True, it didn't exactly set the world alight in that debut season (Volvo finished 14th overall), and the team switched to a sedan the year after, but who cares—it had ambition and threw the dice.
Plus, being the coolest car in a field that contains a racing Alfa 155 is a victory in our books. (Rydell would later win in 1998 with Volvo.)
2) Jules Proto 6x4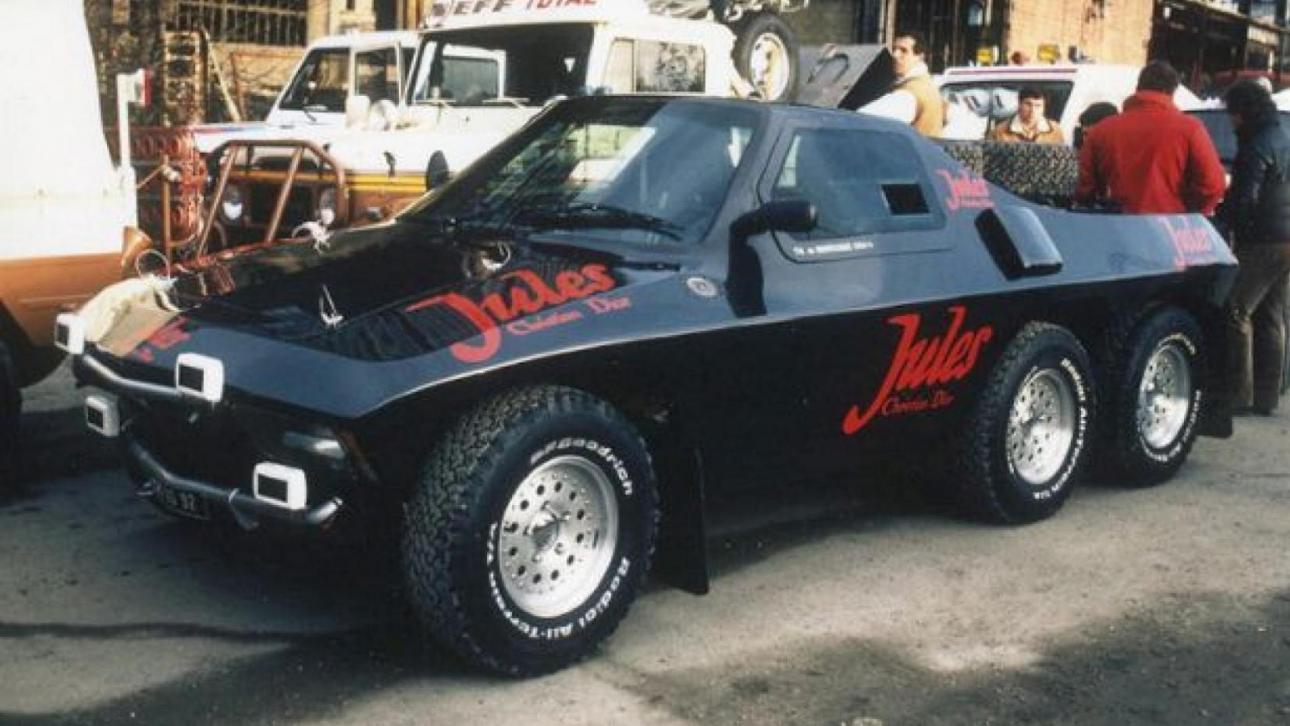 ADVERTISEMENT - CONTINUE READING BELOW ↓
Recommended Videos
Many weird and wonderful cars have attempted to conquer the fearsome Dakar Rally. It even proved to be a challenging-enough proving ground for the Porsche 959. Few, however, looked as unlikely as this: the Jules Proto 6x4.
With an aesthetic that could have come straight from 1987's dystopian, satirical masterpiece RoboCop, the Proto contained a Chevy 350 V8 matched to a Porsche gearbox and four-wheel-drive.
It raced in 1984. And retired in 1984 after the chassis snapped.
3) Mercedes 300 SEL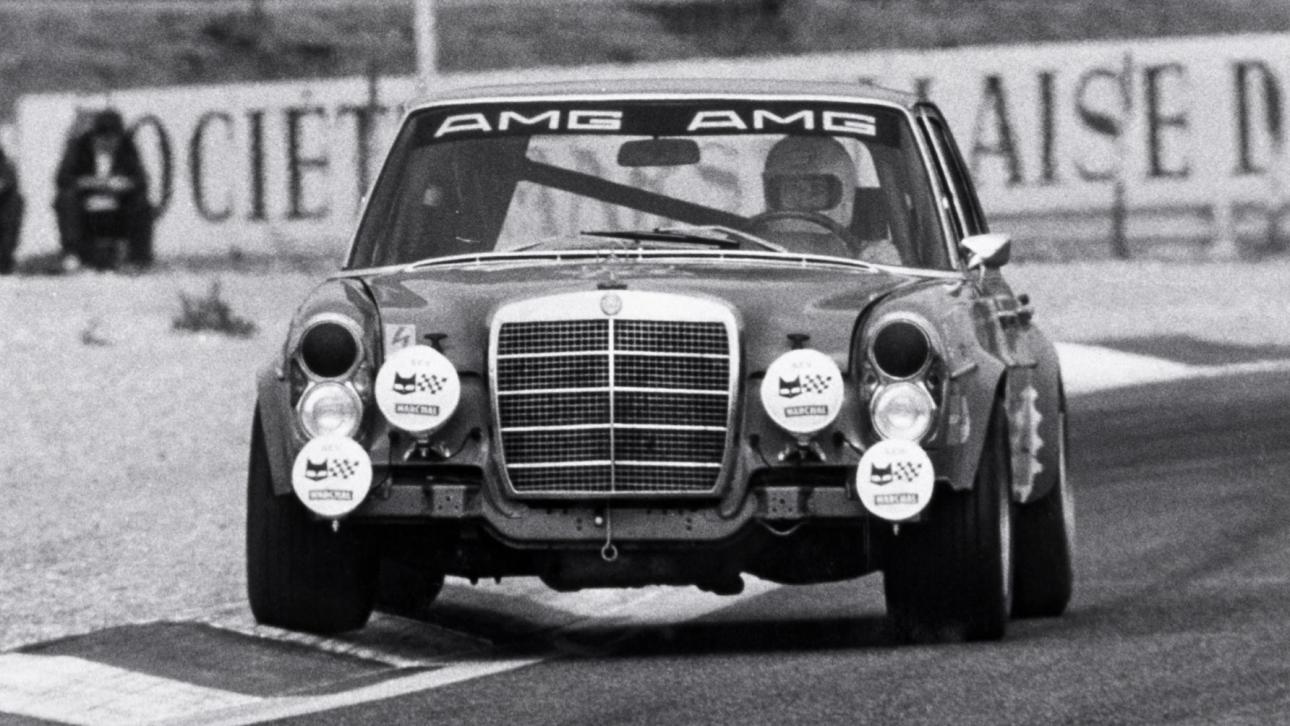 ADVERTISEMENT - CONTINUE READING BELOW ↓
It was nicknamed the 'Red Pig,' quite unkindly, because in a field of lightweight focused racers sat this leviathan; a big, luxury Mercedes. The cheek of tuning a Merc W109 (basically an S-Class in all but name) to race for 24 Hours at Spa flat out? Step forward AMG. The very beginning of AMG, in fact.
The Benz was stripped, bored out to 6.8 liters, and sent on its merry way for a day, flat out. It was enormously thirsty and rinsed its tires. Despite this, it finished second, and likely would have won were it not for the whole fuel/tire thing. So unlikely a racer, its exploits earned it a slot on the local news.
4) Peugeot 806 Procar
ADVERTISEMENT - CONTINUE READING BELOW ↓
You may have sensed a theme running through this feature, and that's ambition. And none get more ambitious than a French minivan attempting to—much like the Merc heavyweight above—race for 24 hours at a medium-scary circuit called Spa.
Belgian racing enthusiast Pascal Witmeur did the honorable thing and stripped out the 806 MPV, sourcing racing bits from the 306 Maxi and 406 Supertourisme. The 2.0-liter engine apparently put out between 260hp and 300hp, and it actually qualified 12th among 46 runners.
The fairytale wasn't to be, though. It retired because of engine issues. Shoulda' stuck an F1 engine in there, Pascal…
5) Ferrari 308 GTB Group B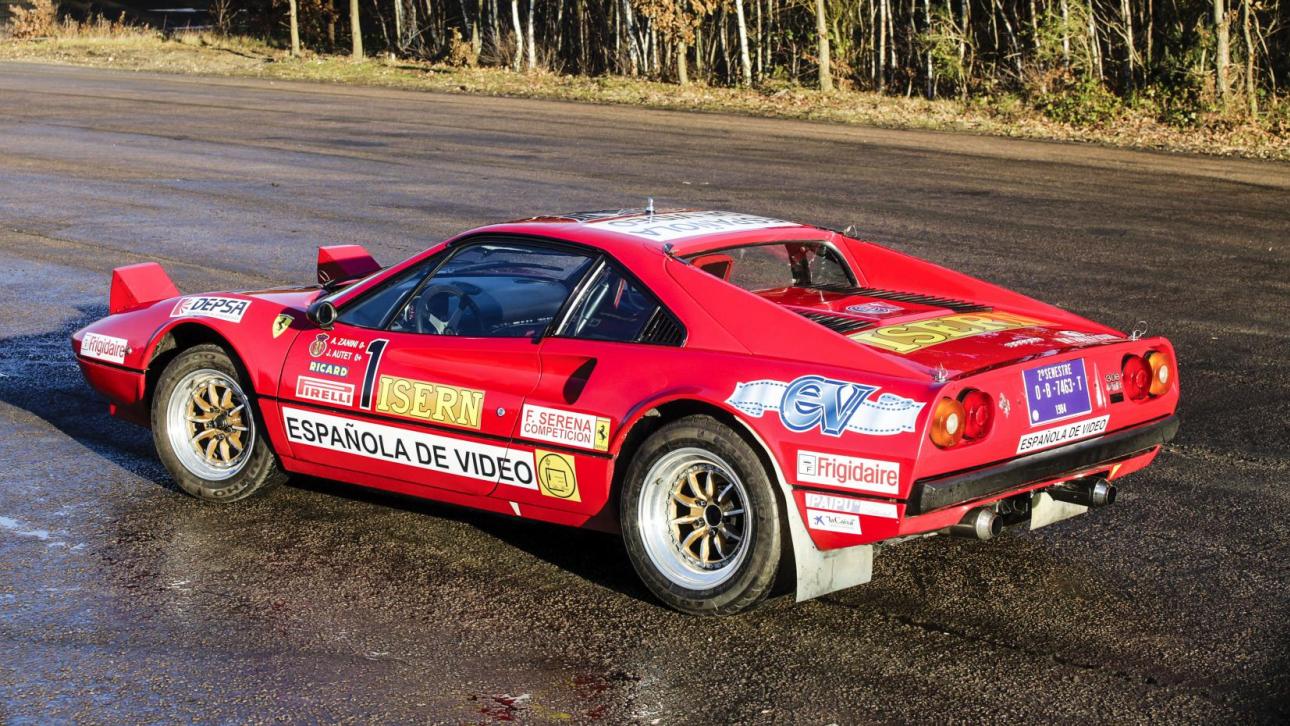 ADVERTISEMENT - CONTINUE READING BELOW ↓
"But Ferrari literally started out building racing cars, what's so unlikely about that?" you'll likely cry at this juncture. True, but a rally-spec Ferrari? That's a big nope, or at least it was until 1983 when Group B entered the fray, and an outfit known as Michelotti—you may have heard of them—decided to turn the 308 supercar into something else entirely.
Only four were built to these new regulations, three punching out 320hp and one 288hp from that V8. Each got a racier gearbox, featured stripped bodyshells and lots of titanium. Not the most unlikely racing car of all time, granted, but certainly an eye-opener considering it was a mid-engined Ferrari getting down and dirty on a rally stage. Looks the business too, you'll agree.
6) Bowler Defender Challenge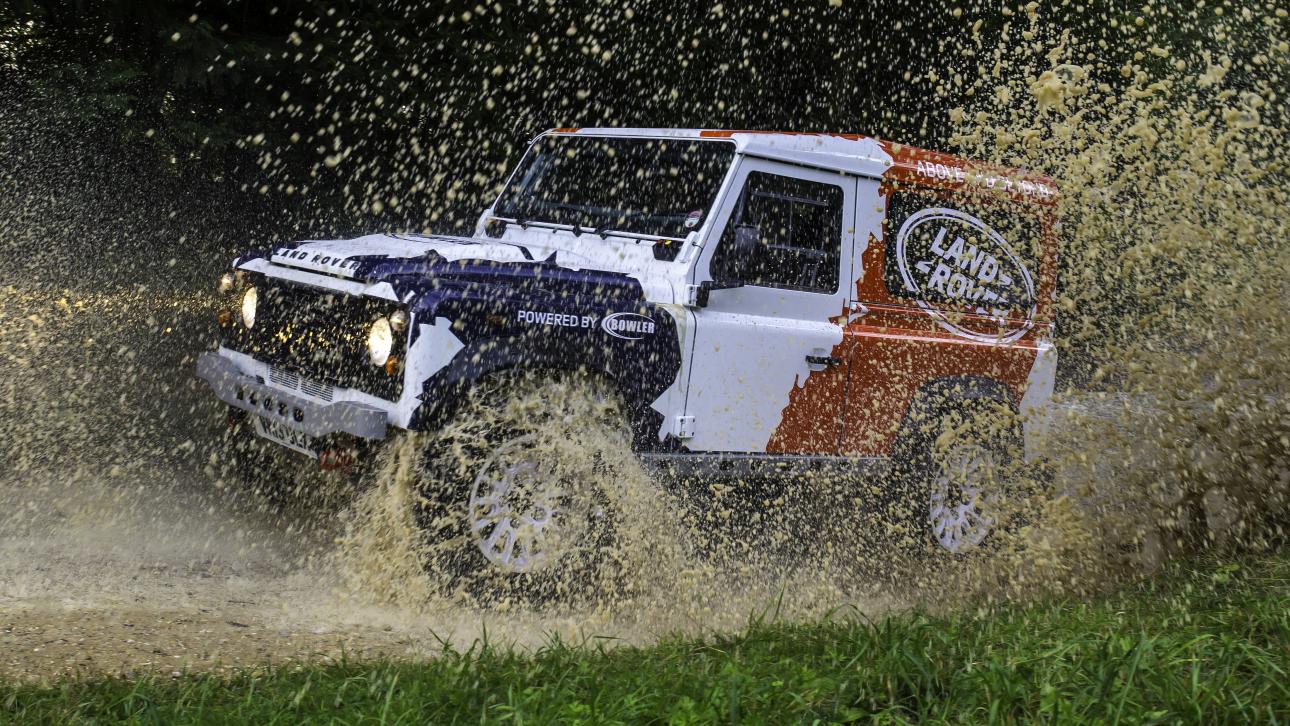 ADVERTISEMENT - CONTINUE READING BELOW ↓
A more mainstream prospect these days, but not back in those heady times of 2014 when Land Rover launched the first Defender Challenge: a one-make race series made up of modified, racing-spec Defenders. Cue up all your finest 'running shoes on a cathedral' jokes now.
Bit of a masterstroke, really, taking one of our favorite things—the old Defender—and giving it an excuse to go flat out in a race series. Bowler, who did all the handiwork, fitted rally-spec suspension, racing seats, a full roll-cage and a boosted 2.2-liter diesel engine.
It was so good, they did it again with the new Defender.
7) SsangYong Musso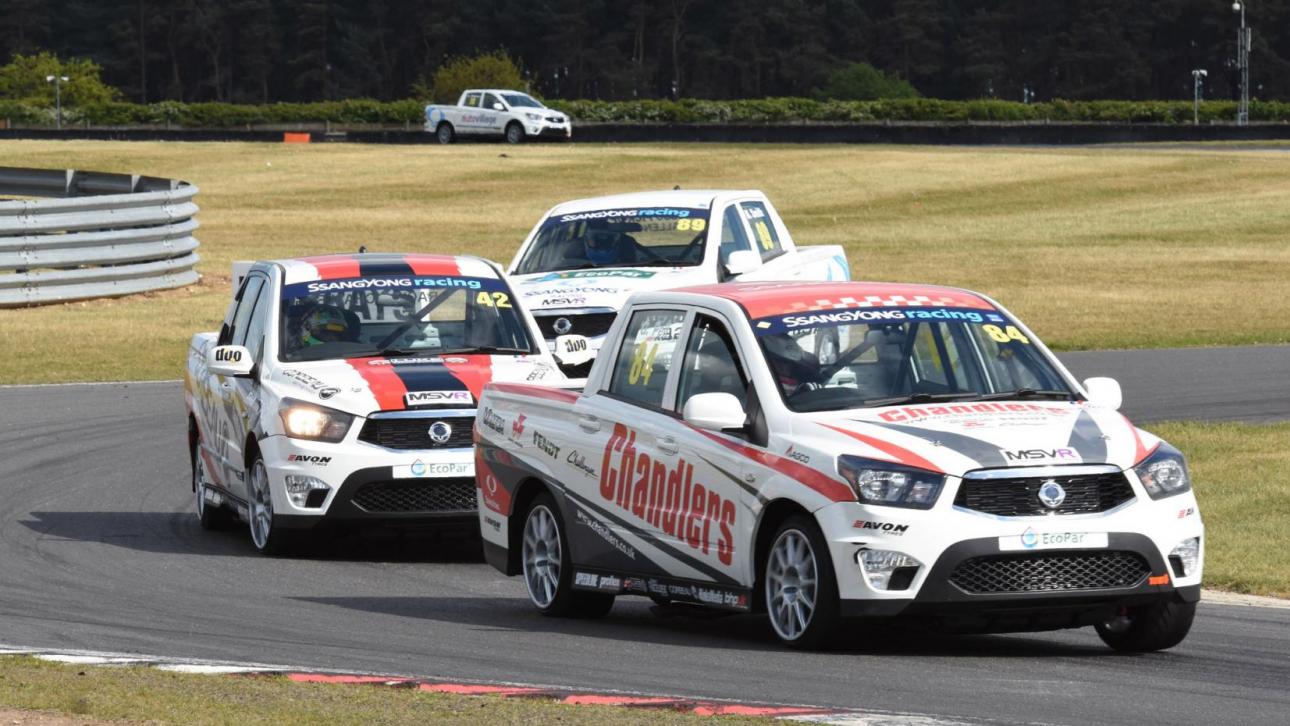 ADVERTISEMENT - CONTINUE READING BELOW ↓
A sight so outlandish that were it in a scripted film, you'd say 'that's a little on-the-nose.' Allow us to remind you of the short-lived and entirely unbelievable notion of SsangYong Musso racing pickup trucks.
SsangYong. Motorsport. Pickup. While the words make sense individually, nothing could prepare you for the sight of liveried Musso trucks with 2.2-liter diesel engines going at each other in one of the strangest one-make racing series ever conceived.
And we're glad it happened. Question is, where are they now? Which farmer picked this lot up cheap at auction? And can we have a go?
8) Toyota Prius GT300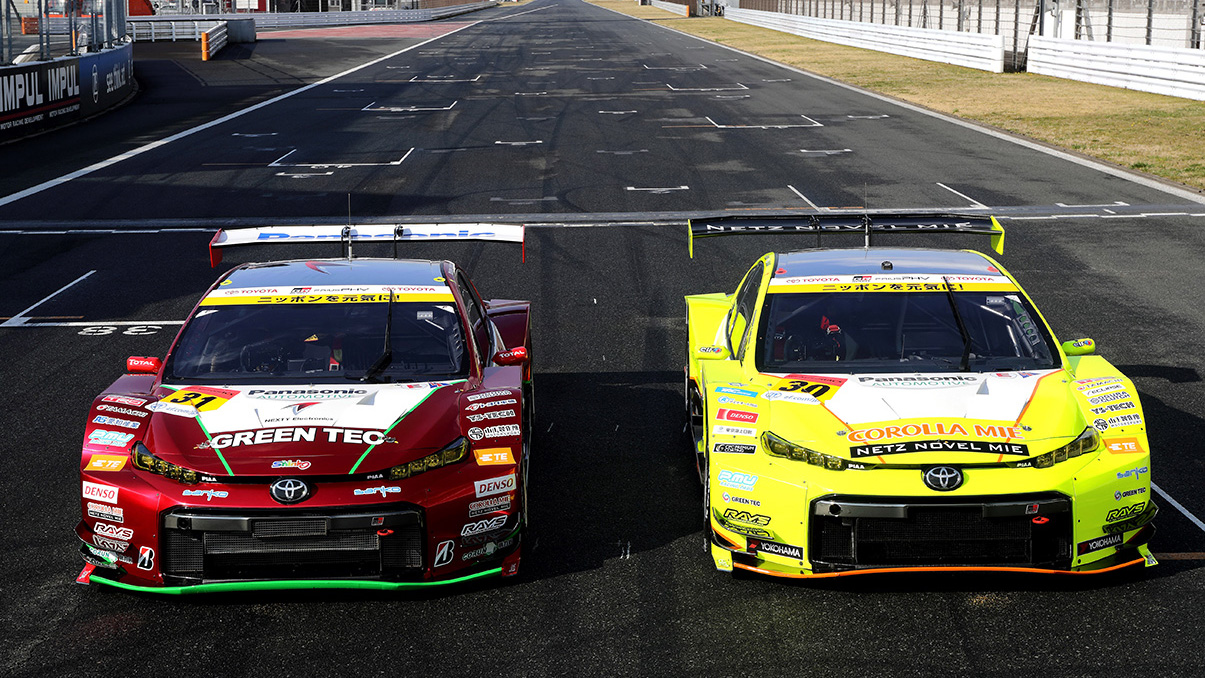 ADVERTISEMENT - CONTINUE READING BELOW ↓
We don't need to ram home the inherent conflict here, but we're going to anyway. A car recognized the world over as a beige, planet-friendly econobox... fitted with a monster 500hp 5.4-liter V8 up front.
A racing Prius, folks. True, only the A and B pillars remained (along with a bit of the floor and some of front bulkhead), so it was essentially not-a-Prius. Except it was, because it was called Prius, and along with the massive V8 had a battery pack in the rear. So, still a hybrid. And still unbelievable.
9) Brawn BGP001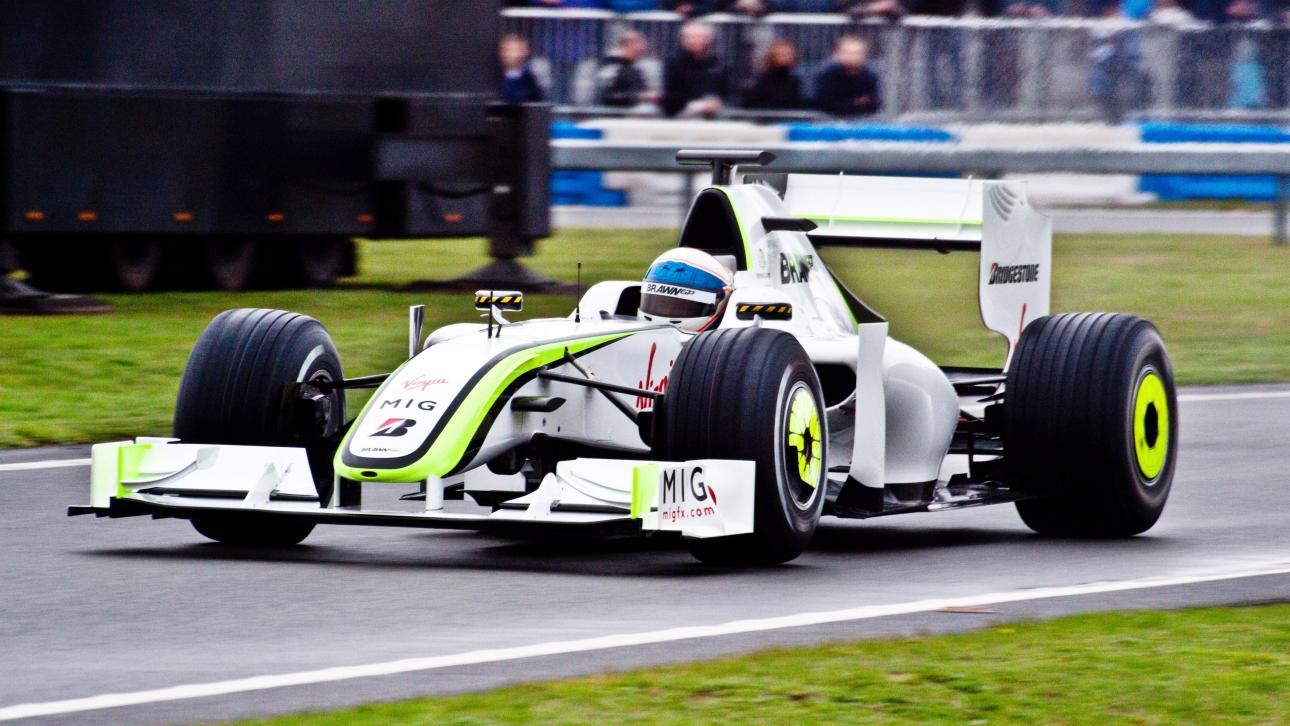 ADVERTISEMENT - CONTINUE READING BELOW ↓
Of course it was unlikely. Famously built from the ashes of Honda's 2008 withdrawal from Formula 1, former Ferrari and Benetton supremo Ross Brawn bought the team—one that could trace its lineage back decades—outright, and decided to do it all himself.
The team slotted in Mercedes engines (that required the Honda chassis to be hacked about) and critically added a trick double diffuser at the back. They slotted Jenson Button and Rubens Barrichello in the middle, and set about finishing at the front. Which, unbelievably, they did. Eight times out of 17 in 2009, six of those victories coming by way of Jenson Button, enough to secure him his sole F1 world championship victory.
Some story, that.
NOTE: This article first appeared on TopGear.com. Minor edits have been made.
Top Gear Philippines is now on Quento! Click here to download the app and enjoy more articles and videos from Top Gear Philippines and your favorite websites.