1) McLaren Lantana Purple – 600LT Spider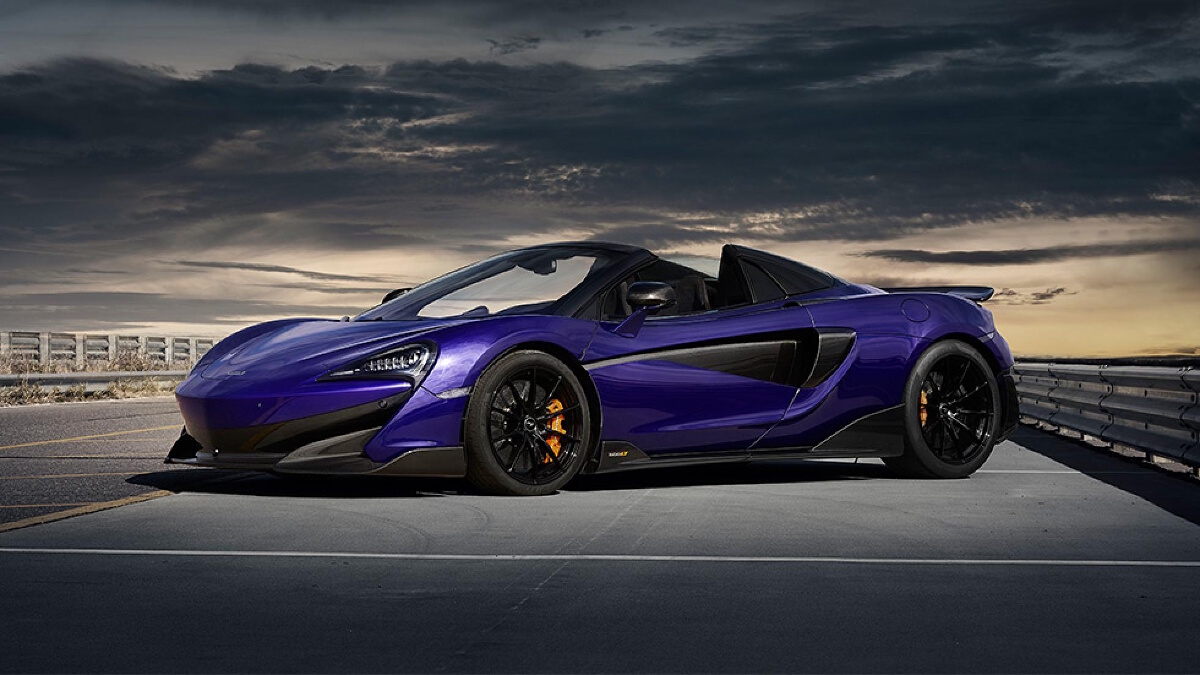 "The 600LT Spider gives away so little ability to its hard-top sibling that all sneering comments about roadsters not being for serious drivers can be ignored," we wrote of this car upon testing it. Still as serious with a 'Lantana Purple' paint job, though? You decide.
2) Lamborghini Lime Green – Huracan Evo Spyder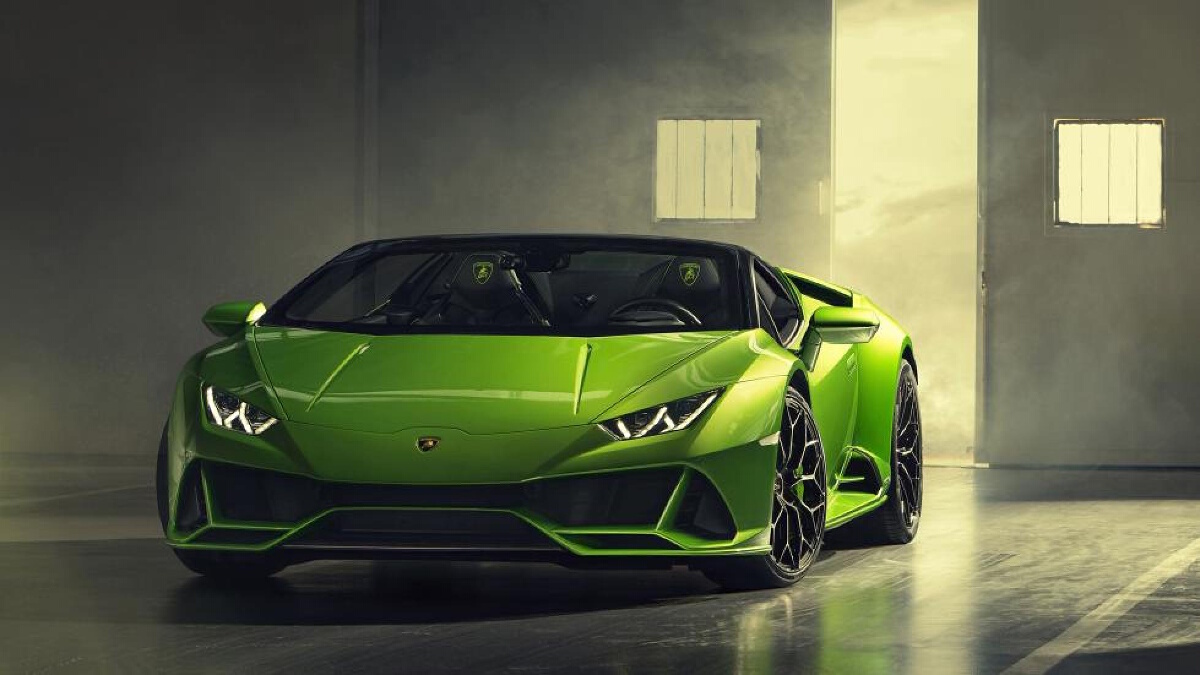 The Huracan Evo Spyder packs 631hp, and is capable of 0-100kph in 3.1sec and a top speed of 325kph. Which, in this luminous color, just means a giant green blur whizzing past.
3) BMW Ametrin Metallic – M8 Gran Coupe
The M8 Gran Coupe is a mighty-looking thing. One of the best-looking BMWs on sale, we think, though plenty might argue that's not difficult these days. However, it'll cost you £1,065 (P66,135) to spec it in this color.
4) Porsche Frozen Blue – Taycan 4S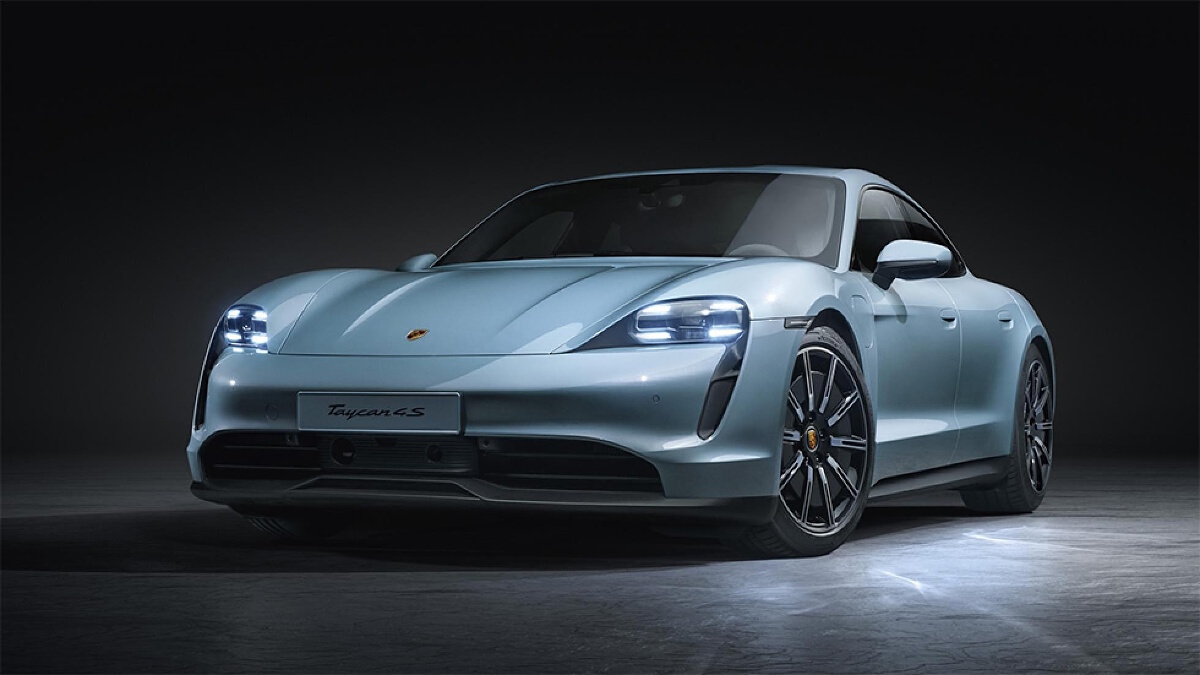 This 4S is the entry-level Taycan, and costs £83,367 (P5.18 million) before government subsidies—and before you've inevitably scoured the Porsche options list and ticked lots of boxes. You needn't waste time on the colors, though, because Frozen Blue is all you need.
5) Hyundai Performance Blue – i30N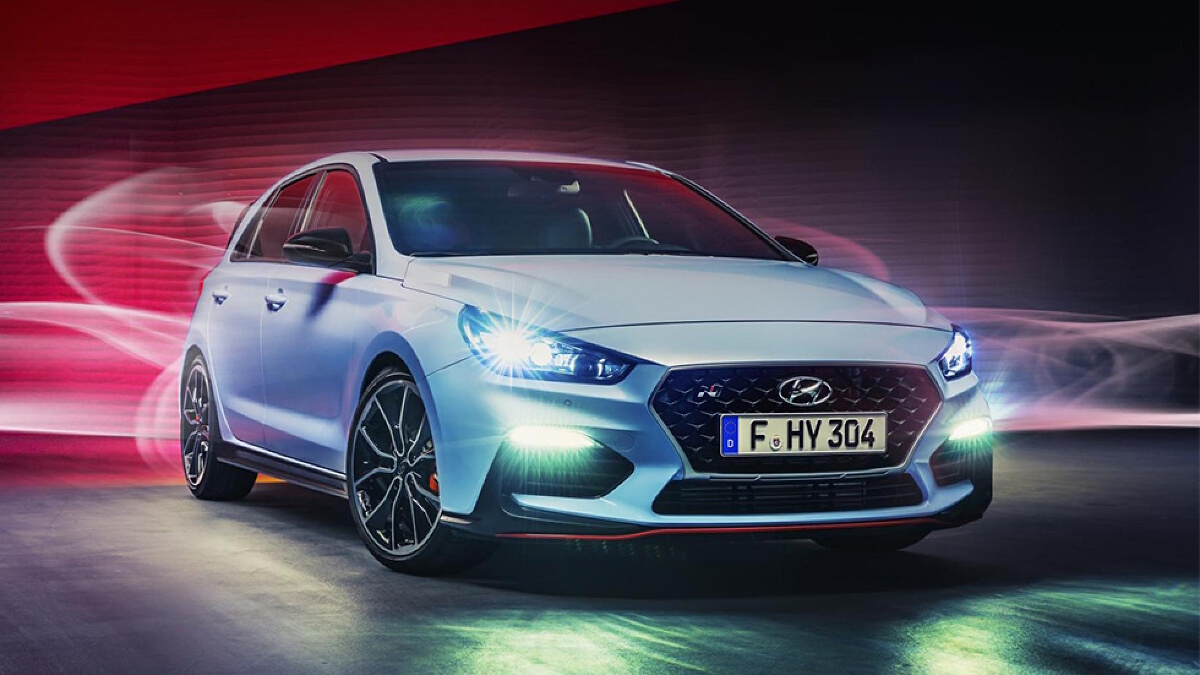 Hyundai absolutely nailed its first full-strength performance car, the i30N, and not just in terms of how fun it is to drive. Cool color, no?
6) BMW Sunset Orange – M2 Competition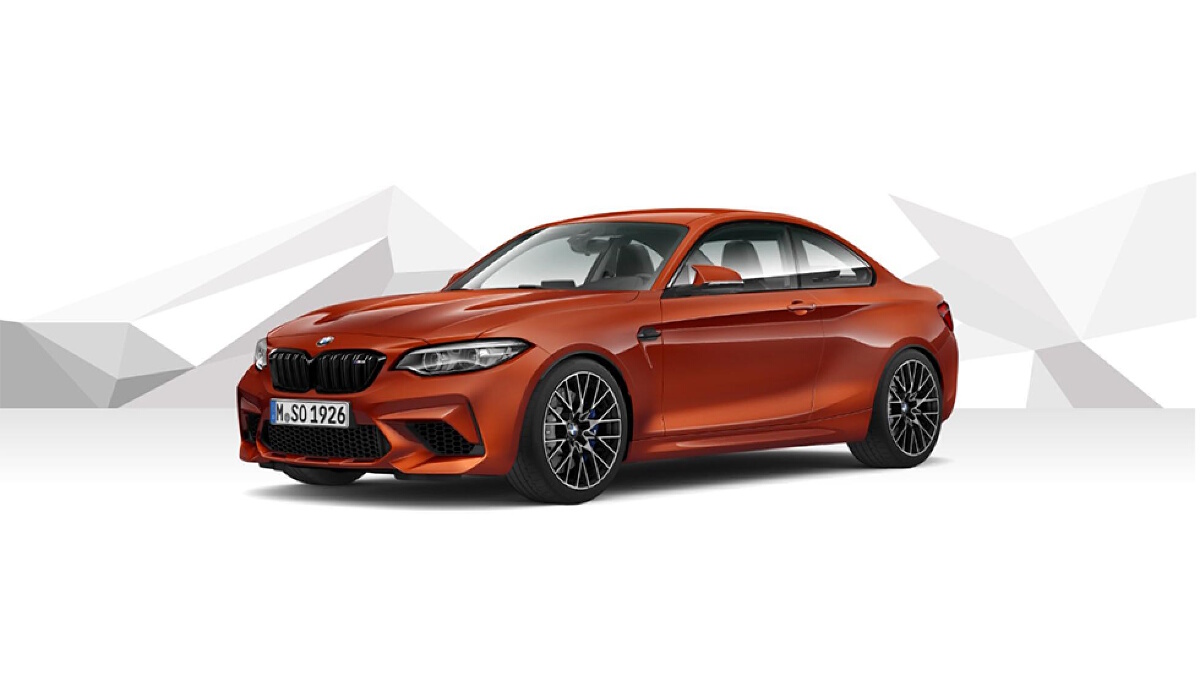 Stunning car, stunning color. Toast your own sunset by...toasting the M2 Competition's rear tires at a track day of your choosing.
7) Dodge F8 Green – Challenger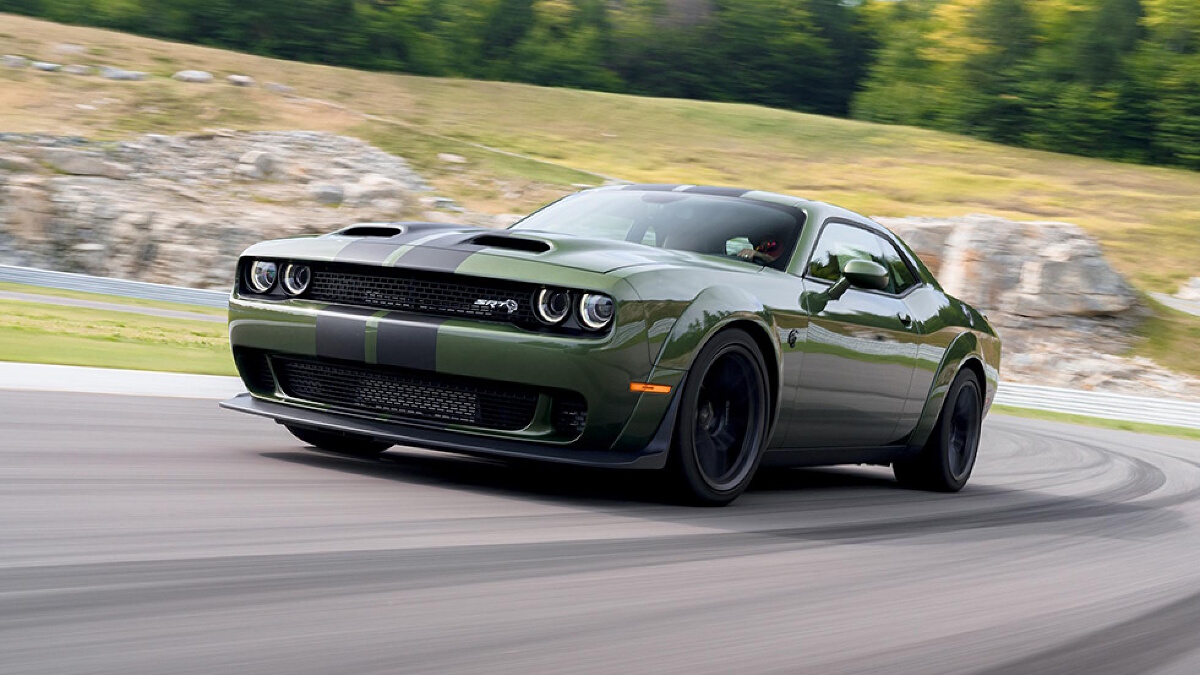 "Name a new-ish sports car that doesn't work in green," we challenged readers just recently. There are plenty of examples out there—heck, we name three on this list—and this Dodge Challenger in F8 Green proves that it works on muscle cars, too.
8) Aston Martin Kopi Bronze – DBX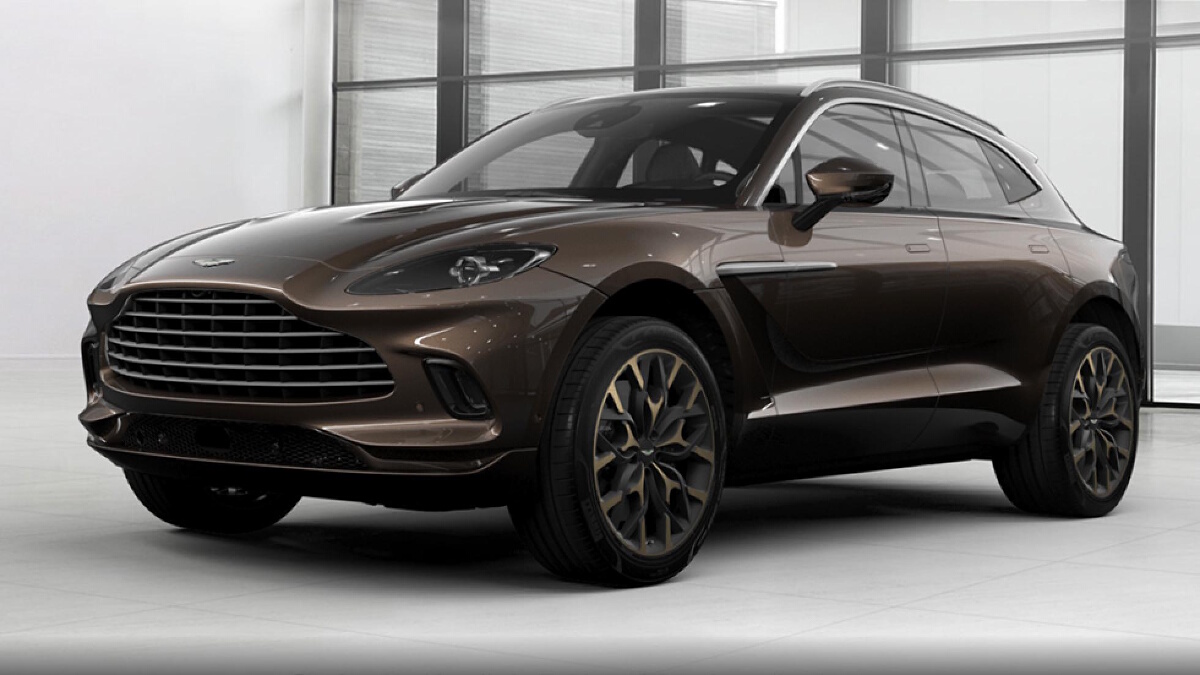 Proof—after spending far too much time on the Aston Martin DBX configurator—that a bronze paint job just works.
9) Land Rover Velocity Blue – Range Rover Sport SVR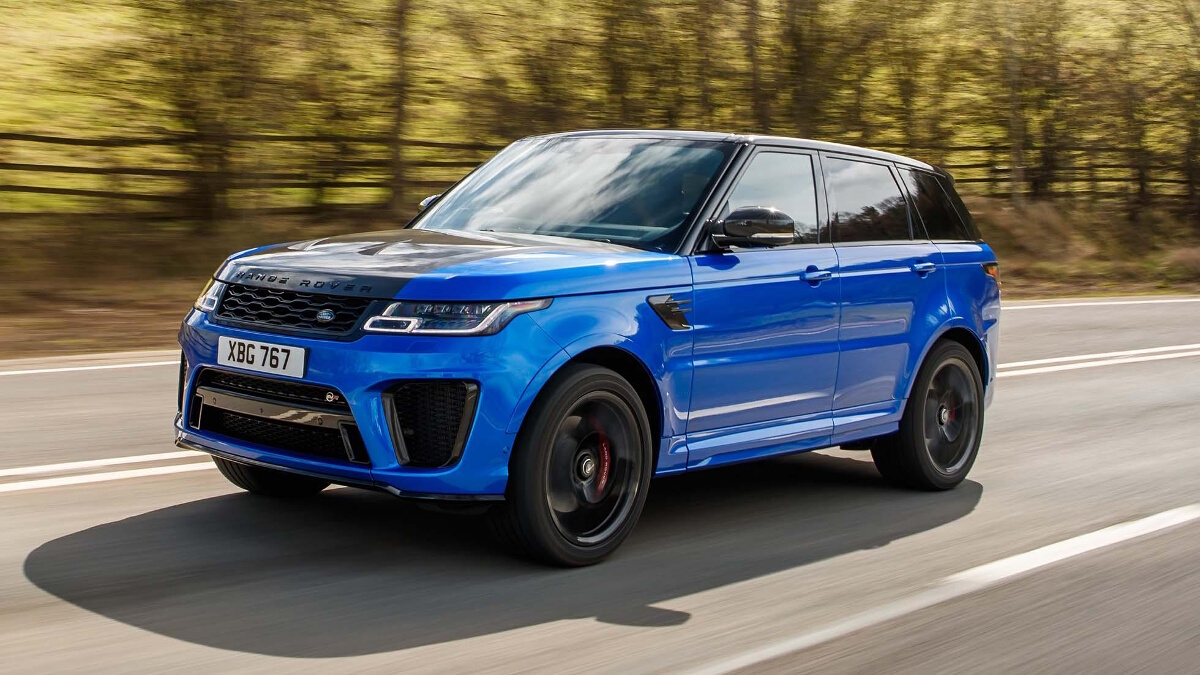 Why not deck out the most hard-core production-spec Range Rover money can buy in this ultra-bright Velocity Blue? Screw subtle. Go big. Literally.
10) Ford Deep Orange – Fiesta ST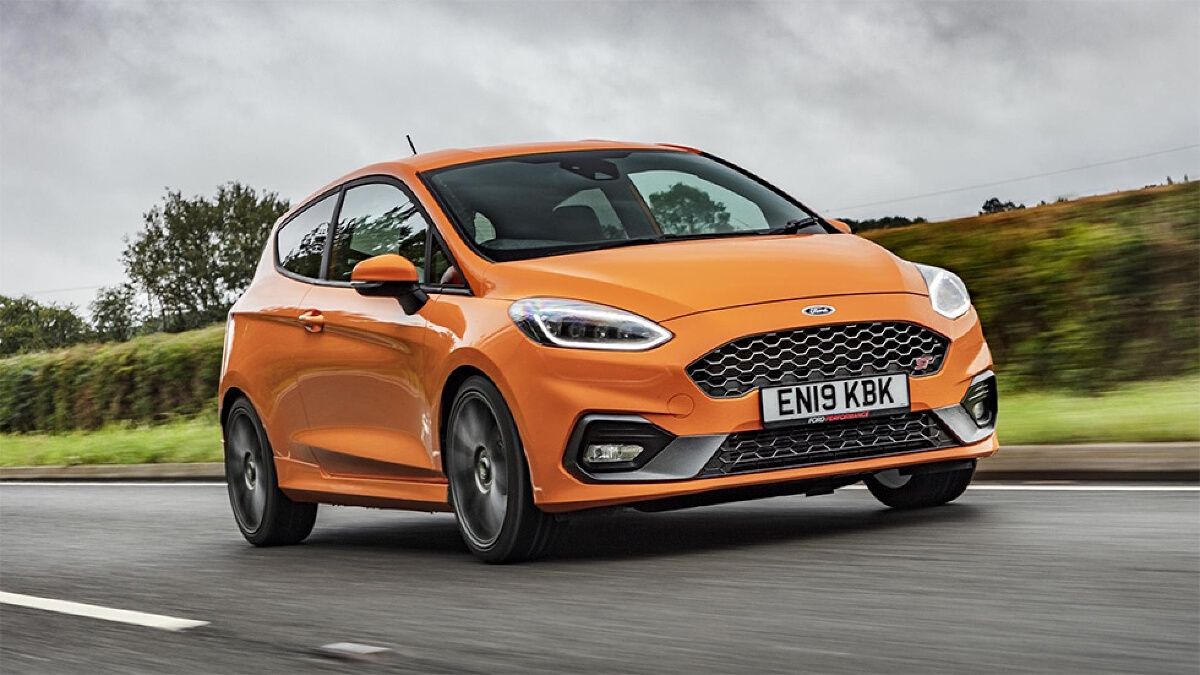 This retina-searing hue is the only color Ford's Fiesta ST Performance Edition comes in. Better to stand out than fit in, right?
11) Porsche Python Green – 992-generation 911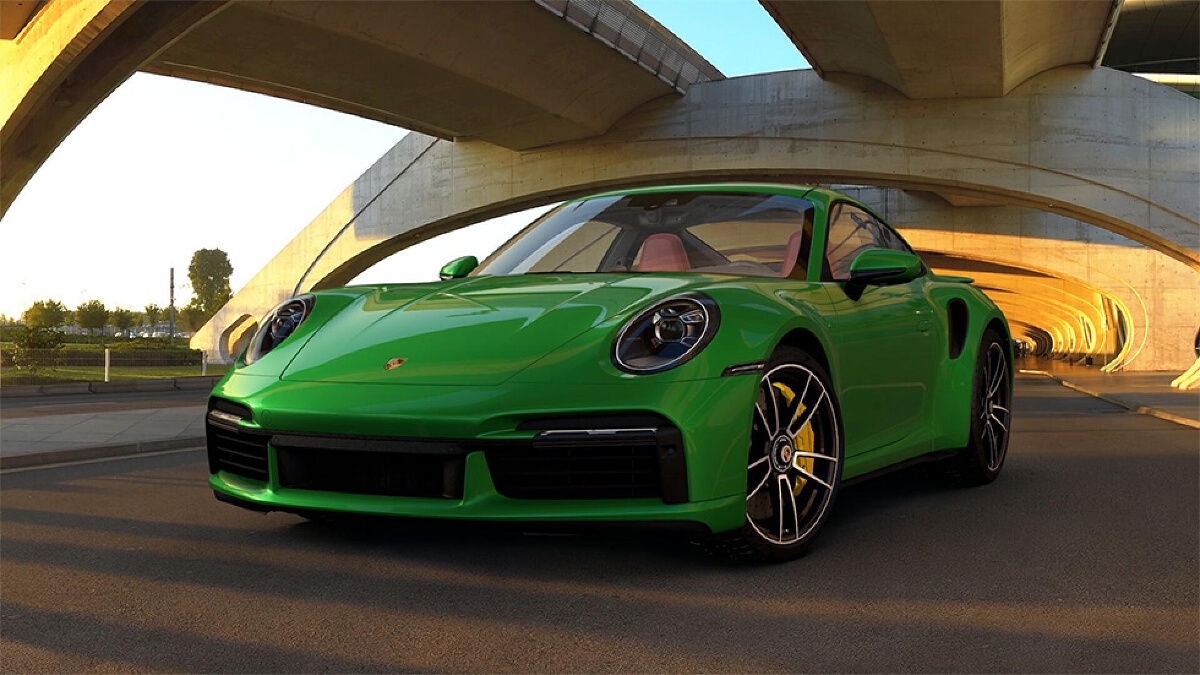 This particular shade might just be one of Porsche's finest greens yet. Where do we sign?
12) Rolls-Royce Pastel Collection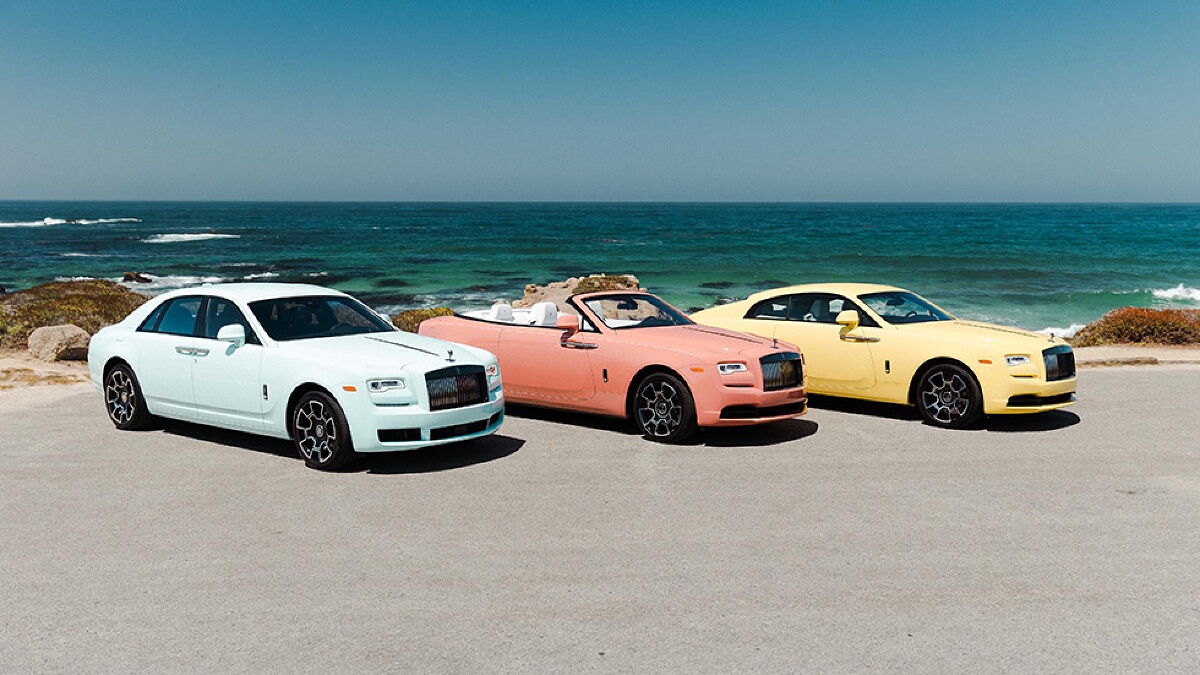 Last but not least is the Rolls-Royce Pastel Collection, probably the most expensive pastel palette in history. A unique collection of models reportedly inspired by the hills, sand, and sea surrounding Pebble Beach, it includes—as pictured from left to right—the Ghost in Light Green, the Dawn in Coral, and the Wraith in Semaphore Yellow.
NOTE: This article first appeared on TopGear.com. Minor edits have been made.