1) F136 V8 from the Ferrari 458 Speciale
First things first: It's actually a lot harder to pick just the nine best naturally aspirated engines than you might think. Do you pick outright power, supplicate yourself before technology, surround yourself with sound, or ensure the engines in question are within the ballpark of being democratically priced and widely available?
And second things, er, second: This list was always going to include a Ferrari. It's like a 'best bands' list not including Pink Floyd or 'best cocktails' list not including the Manhattan. After all, Enzo himself once said that aerodynamics were for those who can't build engines.
And Ferrari very much could—and very much can—build incredible engines, to the point where this entire list could be Prancing Horse products and we wouldn't be too far off the mark. But one engine stands above even this oeuvre of naturally aspirated awesomeness: the F136 V8. Six hundred horsepower from a 4.5-liter naturally aspirated V8, and a flat-plane-crank howl that could result in the first known cause of death by frisson. Did it help that the F136 that the 458 Speciale was a high-water mark in supercars in general? Well, couldn't have hurt, could it?
2) S54 straight-six from the E46 BMW M3 CSL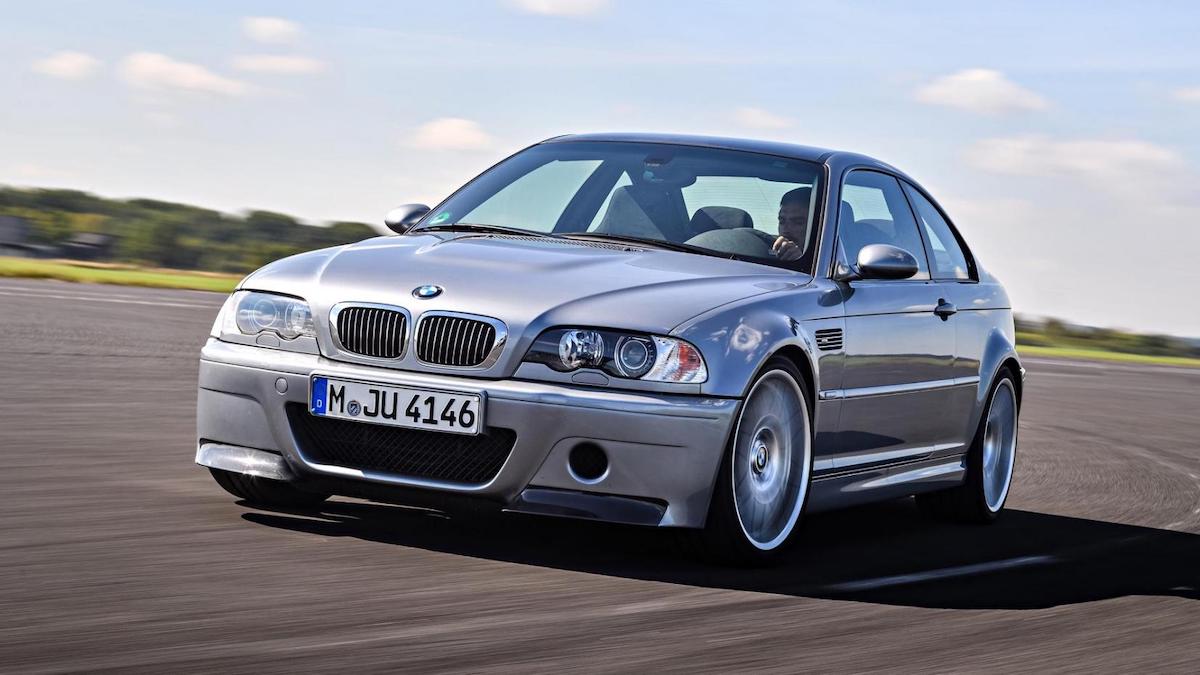 If it weren't for the CSL, the regular M3's straight-six would take this place. But, in the halcyon days of the early 21st century, BMW upped the ante with a few choice bits (and, presumably, a pep talk straight out of Friday Night Lights), finding 355hp from a 3.2-liter naturally aspirated straight-six. In the early 2000s. Madness.
Also—and this is going to be a bit of a theme here—the S54 created the sound of ages, a sound that's difficult to describe without onomatopoeia, but we'll give it a crack. It had an unparalleled timbre, an almost emotional howl, as if it knew it could only truly feel alive in those moments when it was reaching for the redline. Or maybe we're just reading into things a bit much.
3) 1LR V10 from the Lexus LFA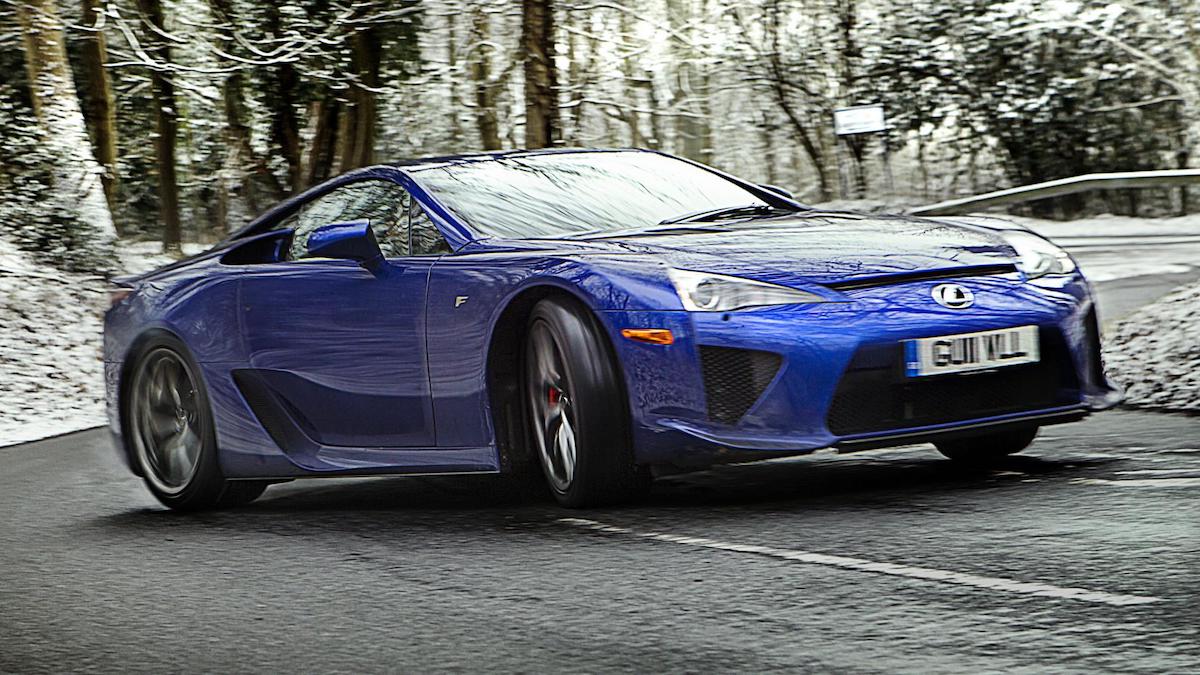 The LFA was pretty much the Apocalypse Now of supercars. Delayed time and again to the point where a great many were wondering if we'd ever see a finished product, then released to a public that, little by little, came to appreciate the masterpiece it was. What? We can be positive about stuff, too. It just has to actually be good.
And good was underselling it a touch, especially the beating heart of the LFA—a completely bespoke V10 that screamed like a banshee in a blender all the way to 9,000rpm, and revved faster than a traditional tachometer could keep pace with.
4) Busso V6 from the Alfa Romeo 147 GTA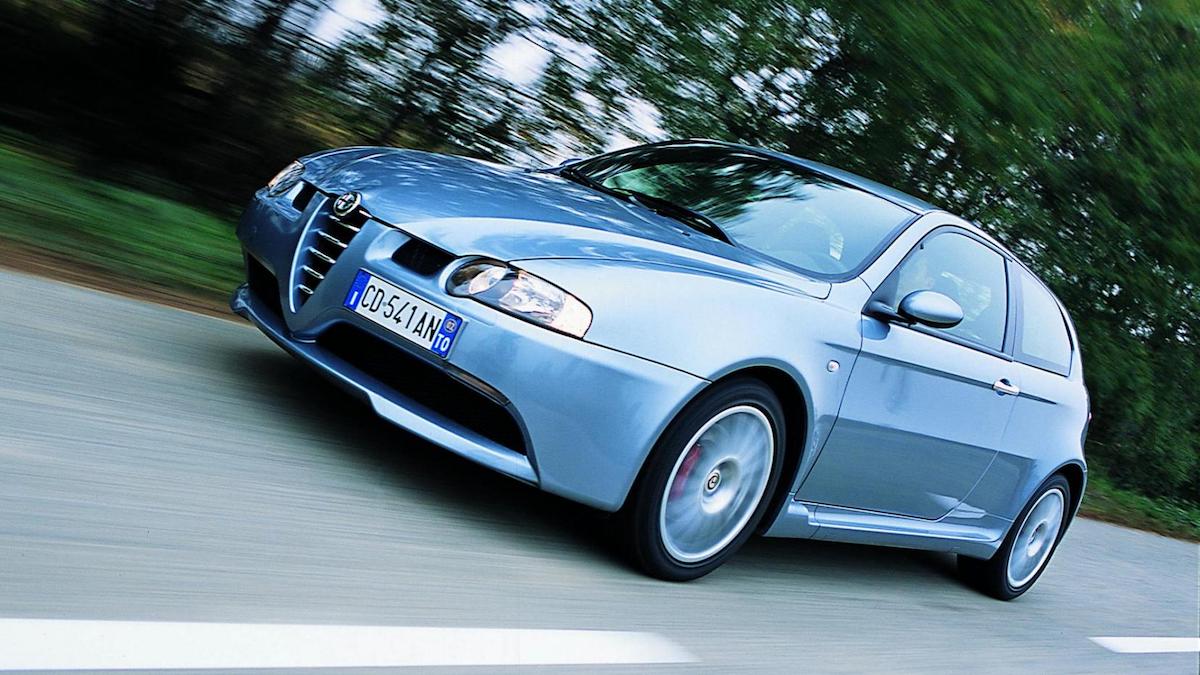 Here it comes. Here comes the argument for soul over solidity, where we brush aside a litany of valid complaints with a vaguely Italian wave of the hand, despite not being even vaguely Italian.
But there's no need to be an Alfa Romeo apologist when it comes to Giuseppe Busso's transcendent V6. Regardless of displacement, the number of valves, or the car it propelled, it was the absolute best part of anything it was involved in. Let's just go ahead and call it: It's the best V6 of all time. Sure, others might be more powerful, but they rely on forced induction and that's just not kosher. But they won't sound as good, look as good, or feel anywhere near as good. And besides, 250hp is nothing to sneeze at, especially in the front-drive 147 GTA in which the ultimate expression of the Busso V6 is found.
And just for anyone with elbow patches and adenoids that asks, 'What about the Dino V6?' just remember that in modern Stratos replicas, the Busso not only fits, but makes more power and sounds better. Sorry, Alfredo.
5) M159 V8 from the Mercedes-Benz SLS AMG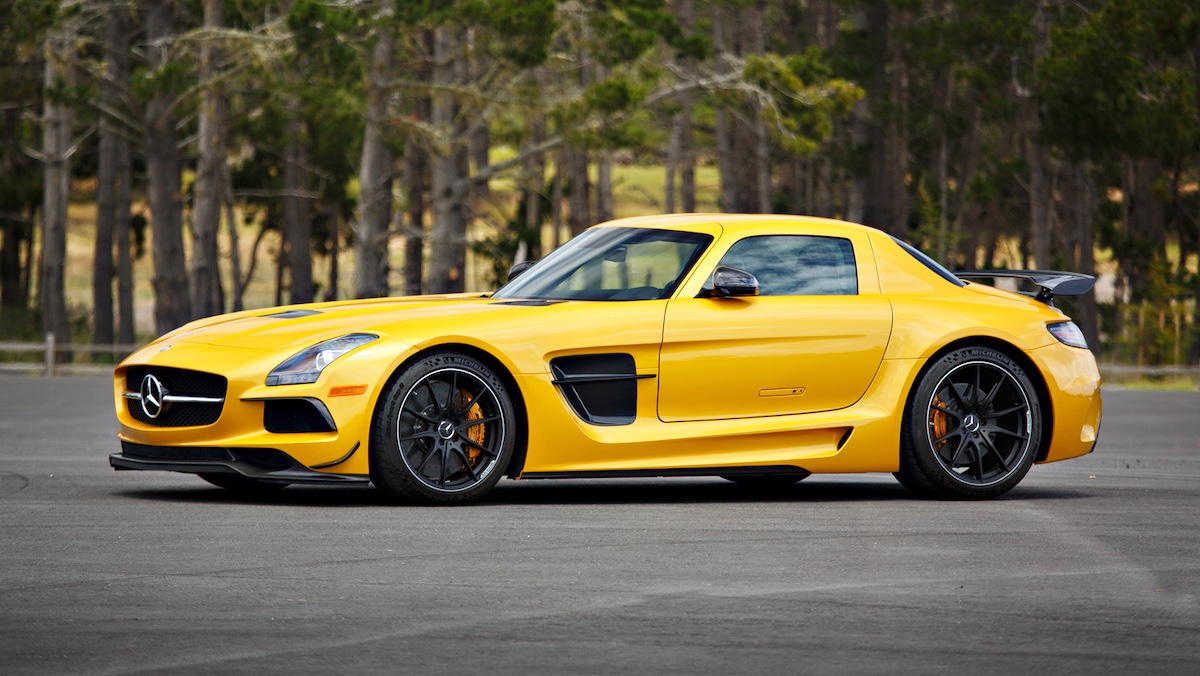 Ever wondered what the Trinity nuclear test would sound like if it was somehow harnessed and squashed into eight cylinders? Well, a few things: a) that's an oddly specific thing to wonder; and, b) probably quite a bit like AMG's M159 V8.
We managed to find ourselves on the pit straight at Mount Panorama for the Bathurst 12 Hour one year. The 911s howled past, the 458s screamed, the GT-Rs whooshed. Then came a basso profondo rumble, as if the air wasn't being sucked into an engine, but somehow torn apart in it. You can look on YouTube, but no recording does the SLS GT3's noise any kind of justice whatsoever.
This was the first clean-slate engine from AMG, and it's hard to say it isn't the kind of debut that immediately makes the old hands seem old hat. That's partly due to a staggering 620hp from 6.2 naturally aspirated liters, but it goes deeper than that. V8s are generally pretty characterful engines to begin with, but the M159 takes those goalposts and moves them to another field three towns over. It really is an engine to fall in love with. We did.
6) The 4.0-liter flat-six from the Singer DLS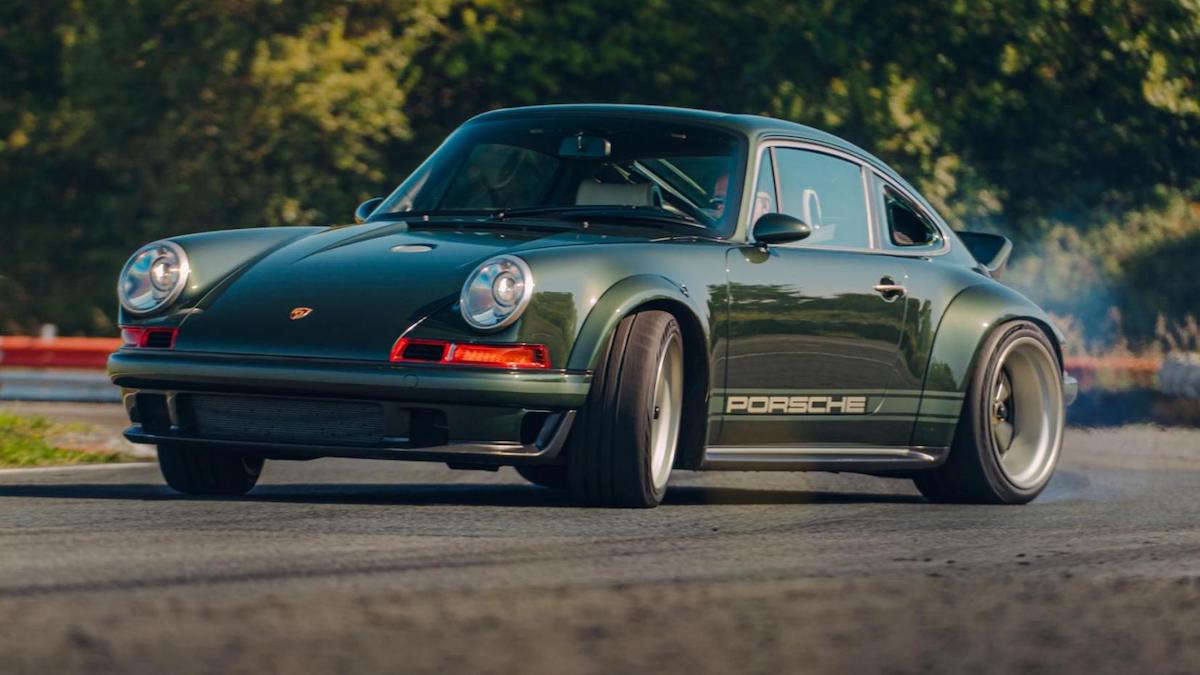 If the M159 is an engine to fall in love with, the flat-six from Singer's Dynamics and Lightweighting Study is the kind you're afraid to ask out in the first place.
It really does fulfill the old engine trope of being barely contained fury, as happy to propel you into lurid oversteer as it is to propel you through the pearly gates. It's a 4.0-liter air-cooled flat-six, just one that has had everything up to the titanium kitchen sink thrown at it. Four valves per cylinder and twin injectors are a first for a Porsche air-cooled engine, due to the massive heat that comes from extra combustion. So, everything's made from magnesium, sodium-filled titanium, Inconel, and other Formula 1-style materials.
And there's a good reason for that: This engine was developed not just with the help of Porsche legends Hans Mezger and Norbert Singer, but with Williams Advanced Engineering. As Ollie Marriage wrote in his review, even in a car as amazing as the Singer DLS, it's the engine that steals the show. Nuff said?
7) GM LS V8 from...oh, lots of things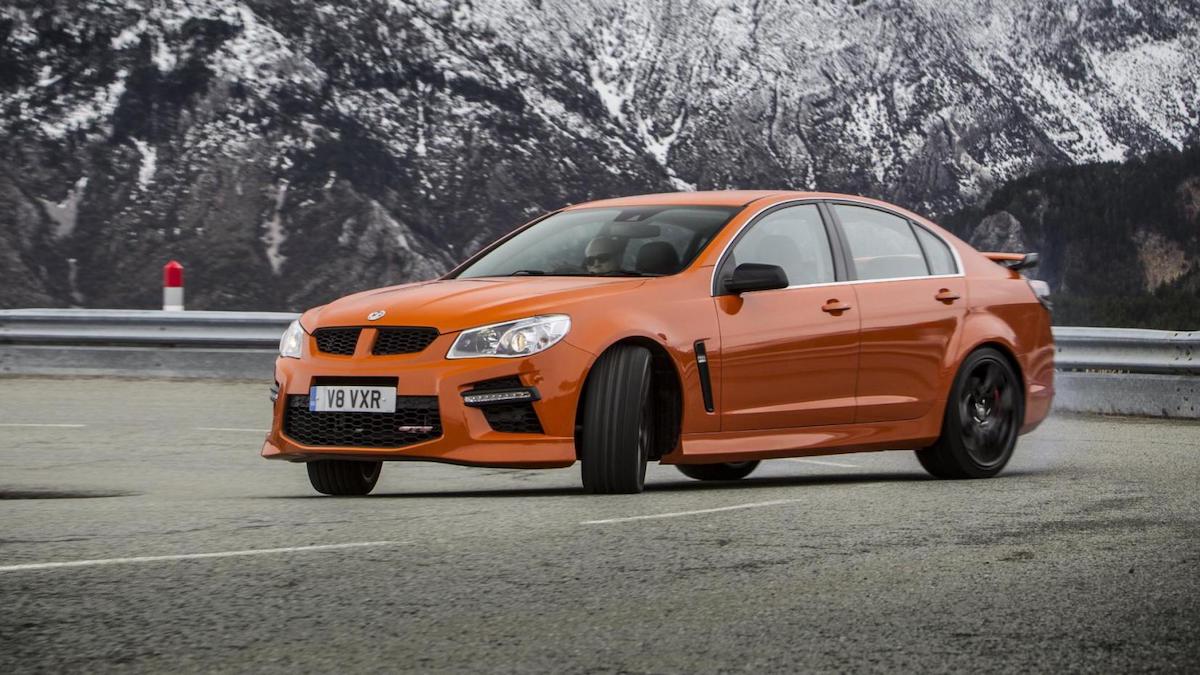 Yeah, an LS. Yeah, we know that we're taking up a space that could be filled by the Ariel Atom V8. Or the race-spec V8 from the Porsche 918 Spyder. The V12 from the Ferrari 812 Superfast or the Lamborghini Murcielago SV. Or even the Cosworth V12 from the GMA T.50. And these are truly great engines. But great for whom? The 1% of the 1%?
And now we're going to have to bring up utilitarianism in a car article. That is, the greatest good for the greatest number. And by that metric, it's hard to argue that the LS isn't one of the greatest engines of all time, naturally aspirated or otherwise. Along with its ancestor, the small-block Chev, this is the engine that's democratized performance—and aural goodness—more than any other.
The LS is as ubiquitous, advanced, and easy to use as a hammer. It's a laundry list of all the things you don't have—overhead (or even multiple) camshafts, any more than two valves per cylinder, individual throttle bodies—and somehow don't need. There might be any number of replacements for displacement, but that doesn't stop displacement being an entirely viable answer as well. The same basic engine powered trucks, regular sedans, sports cars, and race cars. And that's just under the GM umbrella. Get your hands a bit grubby and the LS can—and indeed, appears to—power whichever custom project takes your fancy, from Miatas to '70s muscle cars and far beyond.
Also, for anyone turning up their nose at dumb American muscle, just remember that with a few choice mods—and, crucially, on the stock engine block—a naturally aspirated LS can make as much power as the V12 in the Ferrari 812 Superfast, with a smaller displacement. Not saying 800hp is remotely necessary, just...saying.
8) 980/01 V10 from the Porsche Carrera GT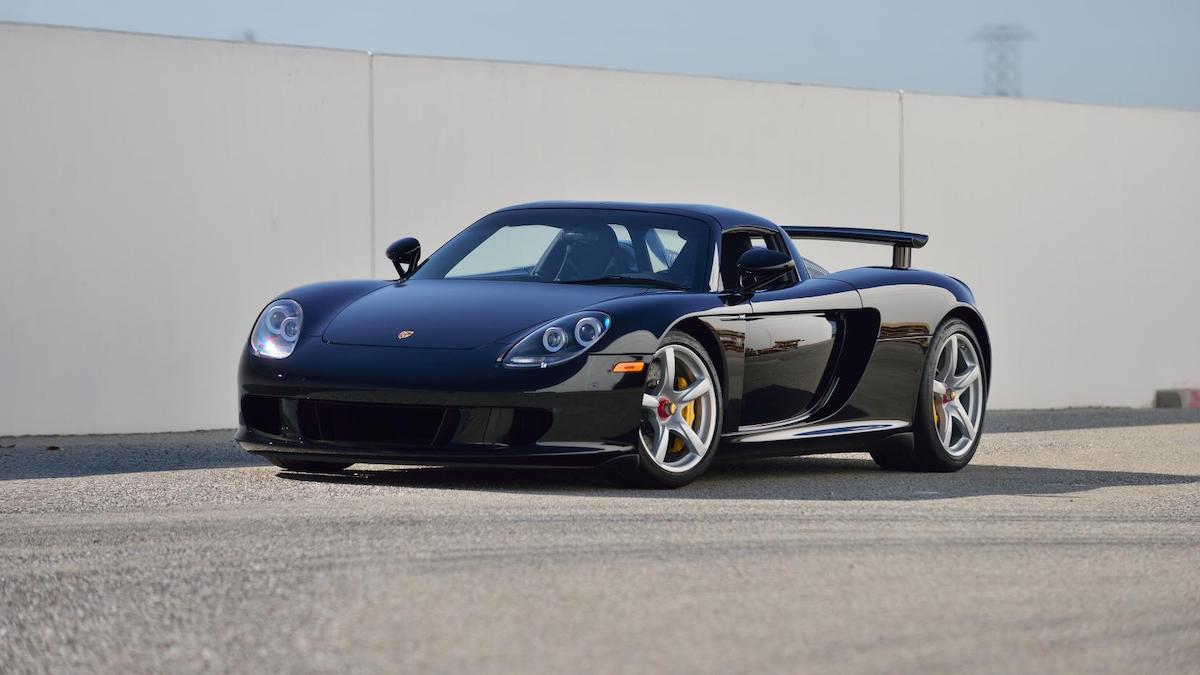 Some might say we've committed a cardinal sin by allowing two engines by the same manufacturer on the same list, when there's a multitude of makes and an even greater multitude of motors. To them, we'd like to say: a) that this is our list, so we'll do what we like; and, b) that technically, the engine from the Singer is really only based on the Porsche, whereas the 980/01 was a proper Porsche engine, done in the proper Porsche fashion: racing first, road second. And don't worry, we're doubling up properly in the next bit.
Porsche's engineers designed and built the 980/01 V10 for Formula 1, but mothballed it when Porsche pulled out of the sport in the '90s. Years down the track, the engine got another chance at racing glory in Porsche's LMP2000 Le Mans Prototype racer—designed by Norbert Singer, no less. But then that, too, found itself mothballed, apparently because Porsche seconded all of its best engineers to create the Cayenne. While that move probably won't earn anyone from Porsche management free drinks from punters at the pub, it did make Porsche oodles of money.
Enough money, in fact, that Porsche could indulge a little and take its unused F1 V10 and its unused Le Mans racer platform and make not only a properly race-bred, road-going supercar, but perhaps Porsche's most interesting car in its history.
And the V10 was the heart of it. Despite being detuned and street-readied, it was still an absolute animal, needing incredible finesse and commensurate talent to keep control of at the limit. But if you have the talent and show the proper respect for what's essentially a race engine, you'd struggle to find a single engine more rewarding.
9) M297 V12 from the Pagani Zonda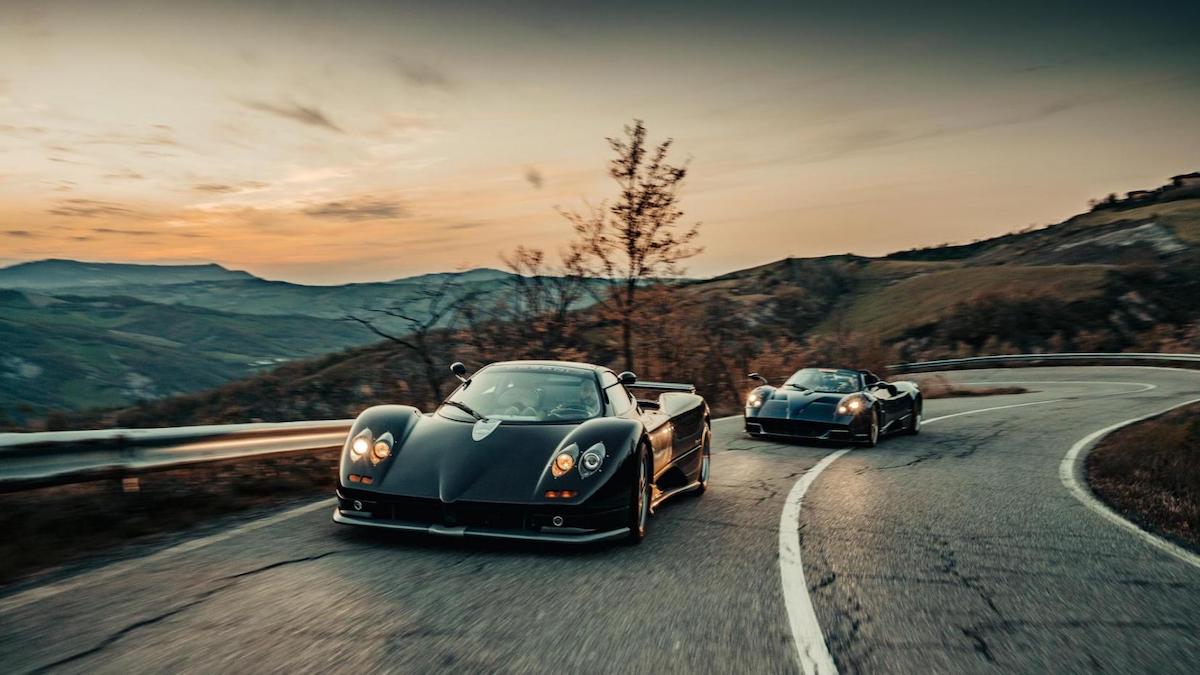 As Jack Nicholson definitely didn't say in The Departed, a lot of engines had to die for me to be me. And that's the Pagani Zonda's V12 in a nutshell. Or should we say, the AMG V12.
Oh, yes, we're double-dipping. Ferrari and Lamborghini's V12s will just have to wait by the wayside as the wailingest (it's a word) engine of all time bonfires some tires and slings the apotheosis of the supercar toward, with any luck, where the driver was intending to head.
Even in the pantheon of supercars, the Zonda stands apart: There is none more overt, a more perfect representation of the pie-in-the-sky ideal of the supercar. Not just an object, but an event.
And propelling this mobile sculpture with anything less overt and unobtainable than the car itself would rather defeat the purpose, wouldn't it? Luckily, AMG pinched Mercs' exec-express V12, taking the original 389hp Merc engine—the epitome of refined luxury—and adding horsepower, heft, and huevos until it made 789hp and sounded like a Jericho trumpet.
NOTE: This article first appeared on TopGear.com. Minor edits have been made.