"This is not going to be easy," a wary Chris Harris noted before assessing the task ahead of him. His challenge was simple: Hold a continuous slide in an electric car for over 2km around Porsche's skidpan at the Hockenheimring.
The electric car? A rear-wheel-drive Porsche Taycan. Sideways around a few corners here and there, no problem. Sideways continuously without aircon on a skidpan for a very long time? Stomach, we have a problem.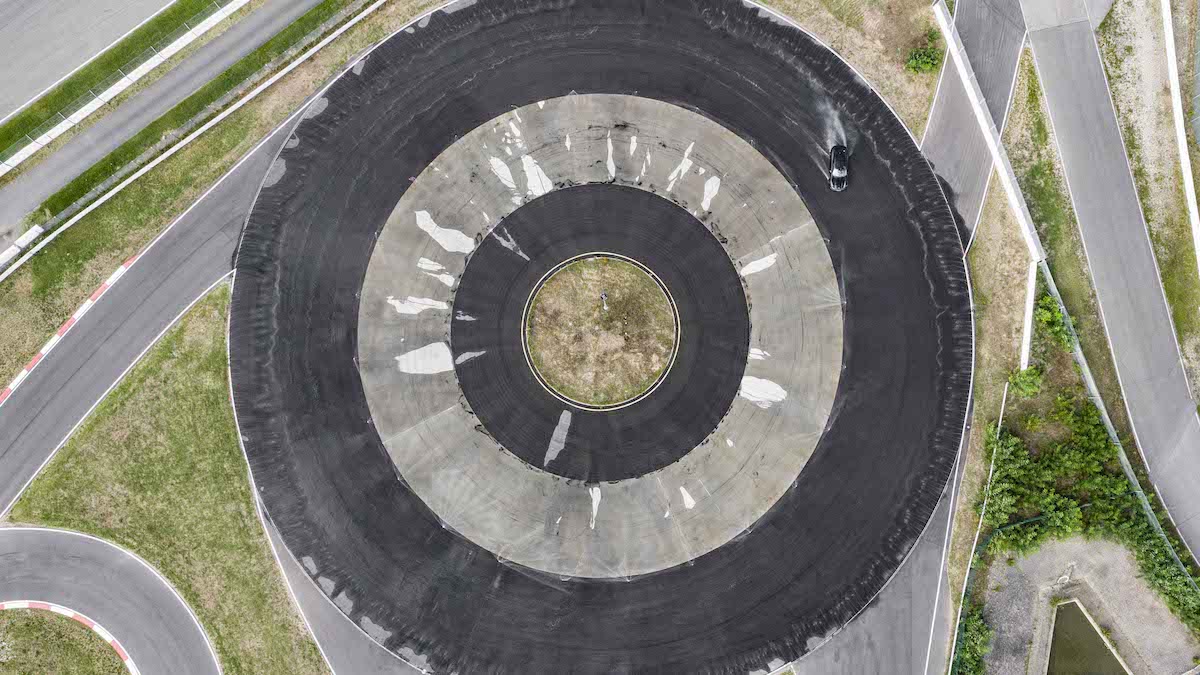 And yet...Harris did it. He set a new, official Guinness World Record for the longest vehicle drift in an electric car back in August. Hooray!
Continue reading below ↓
Recommended Videos
He managed a frankly incredible 3.4km, which equates to 18 laps of the skidpan. Eighteen laps of sideways. As you'll see from the video below, it's tough.
But then a few hours later, and most annoyingly, Porsche's own instructor—a Dutch chap called Dennis Retera—decided to throw down, merrily setting on his way around the skidpan.
Retera managed an unbelievable 42.171km of pure, unadulterated drifting. Indeed, he was sat there for a full 55 minutes going sideways, executing 210 laps of the 200-meter long drift circle "without the front wheels ever pointing in the same direction as the curve." He was sideways for so long he depleted the battery.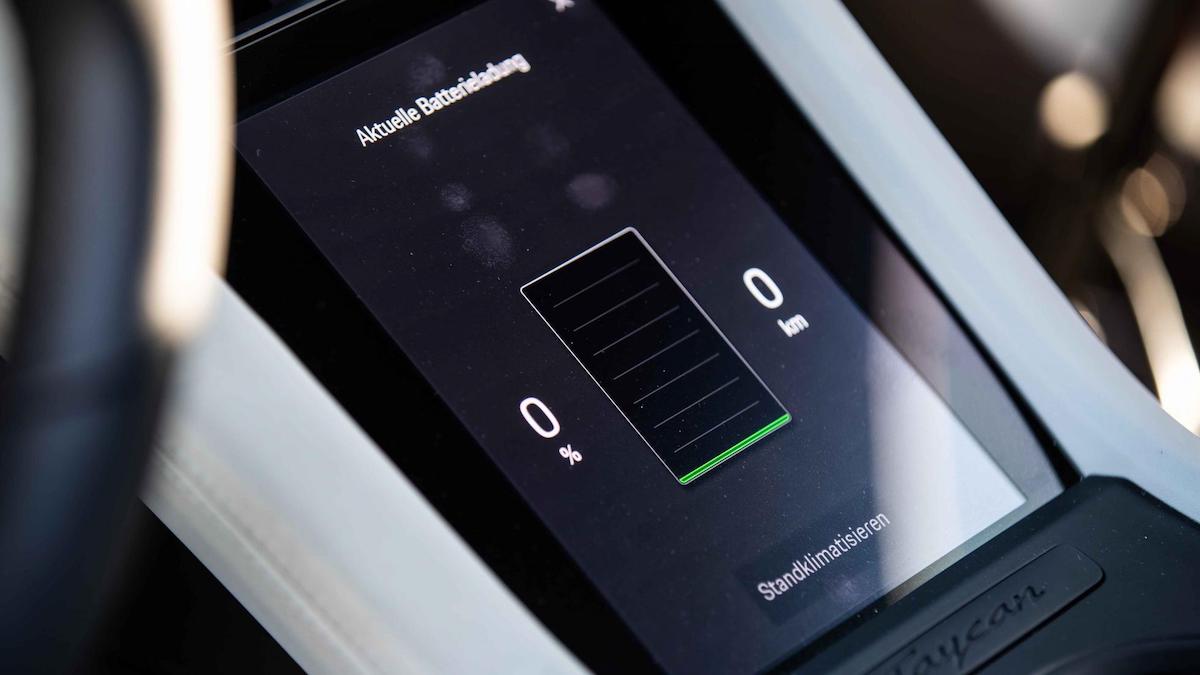 Retera's average speed? Just under 46kph. He now holds the crown for 'the longest vehicle drift in an electric car,' which Harris had, briefly. This all feels a little too familiar...
"It was very tiring for me to keep my concentration high for 210 laps," Retera explained afterwards, "especially as the irrigated asphalt of the drift circuit does not provide the same grip everywhere. I concentrated on controlling the drift with the steering—this is more efficient than using the accelerator pedal and reduces the risk of spinning." Trust a racing driver to explain the joy of just going sideways on a circuit.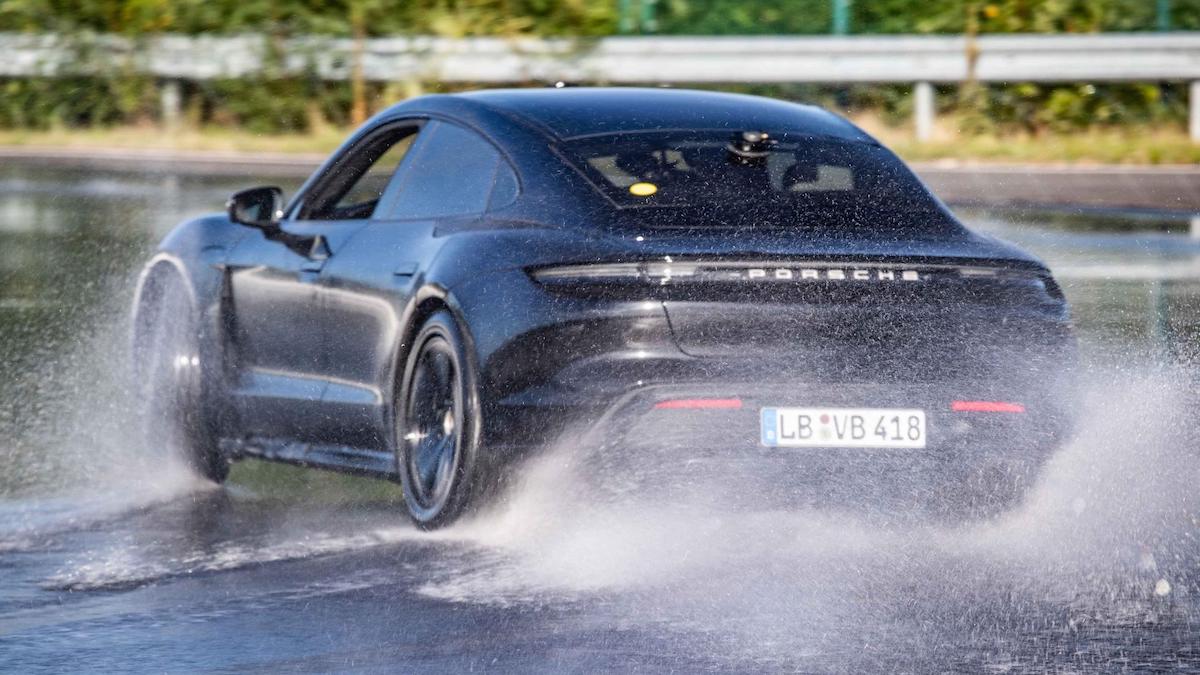 The Taycan? Well, it's a rear-wheel-drive version, one that's already on sale over in China, available in two states of tune: a 402hp version with just the one motor on the rear axle, or the 'proper' one with 469hp featuring the 'Performance Battery Plus.' Both will accelerate from 0-100kph in 5.4sec, and top out at 230kph.
Enough numbers. If you haven't already, hit play above to watch Harris—and then Retera—drift the Taycan into the record books.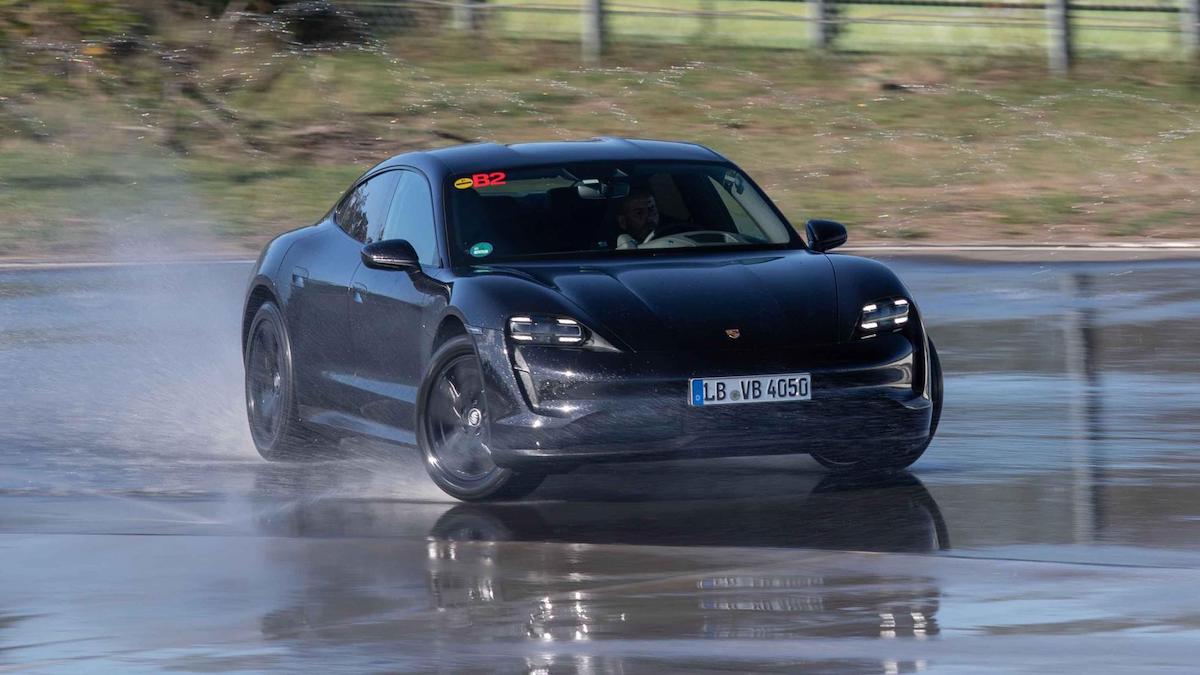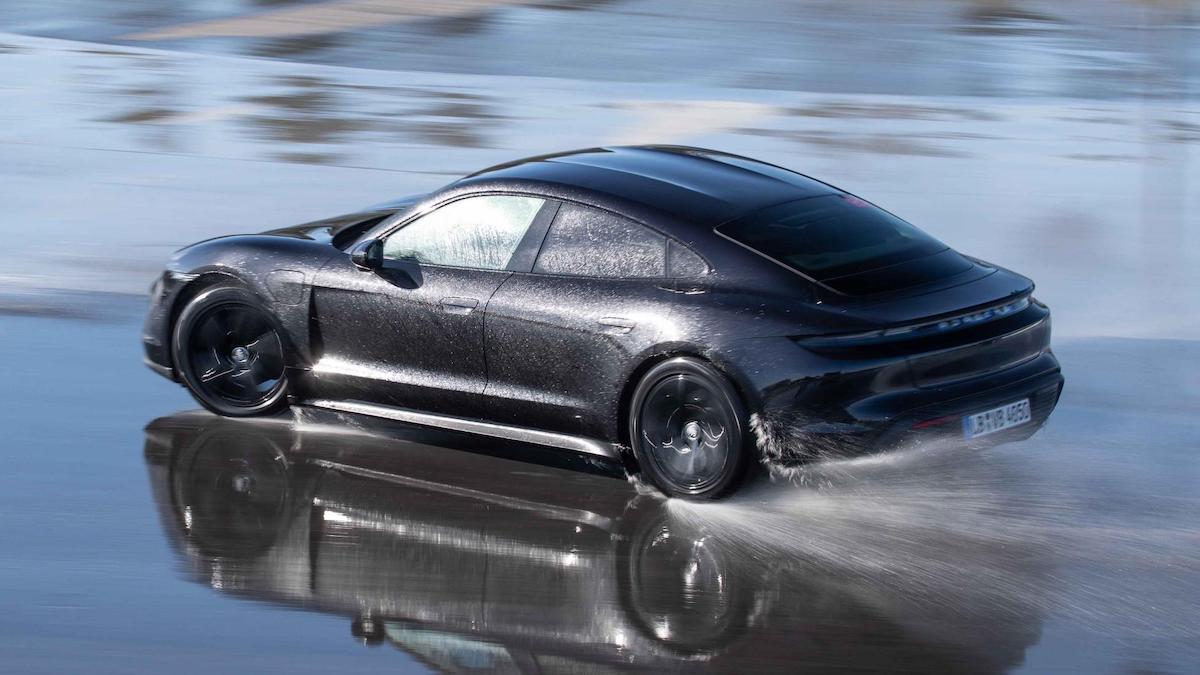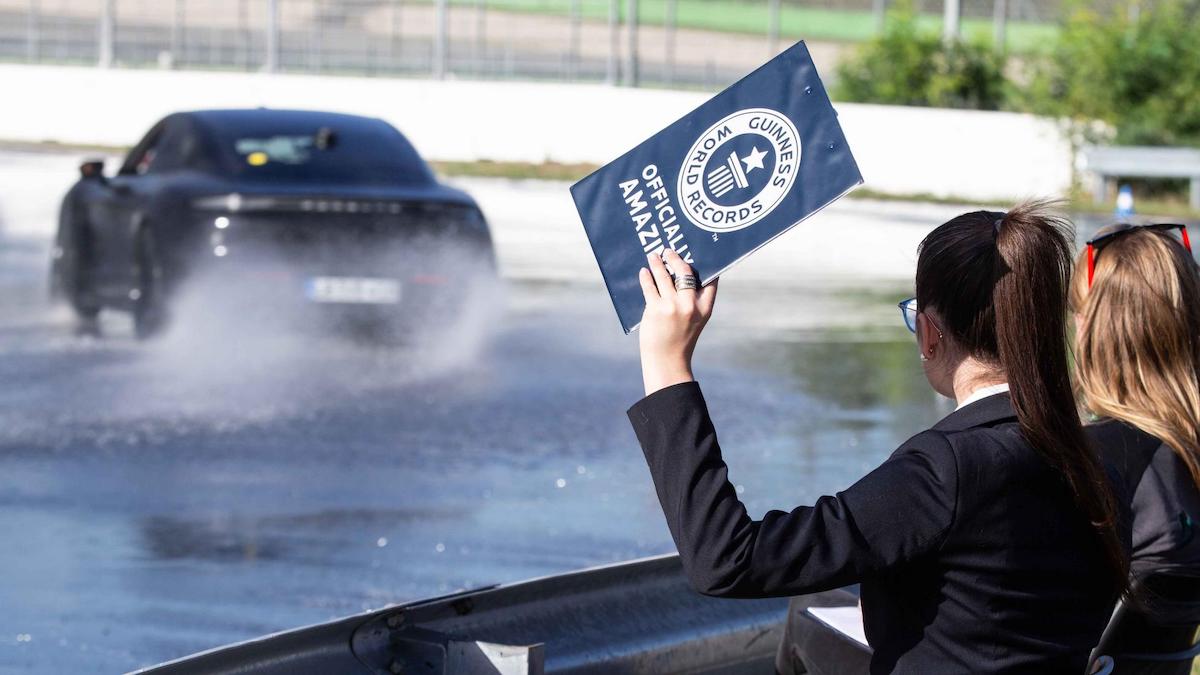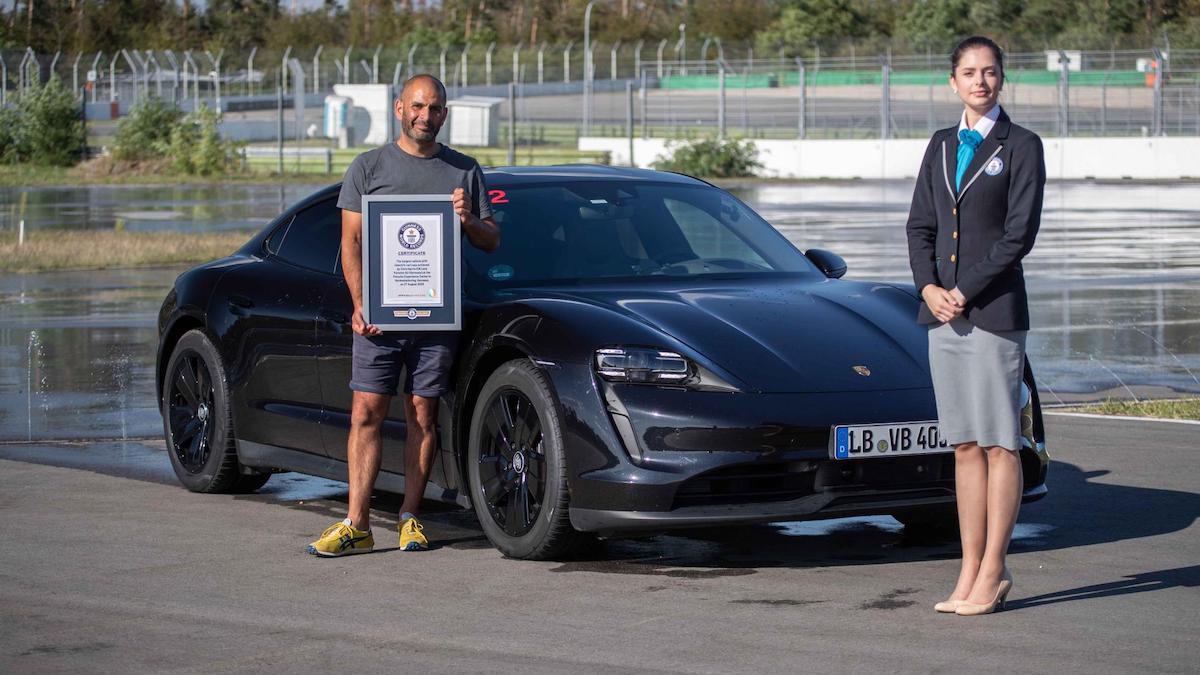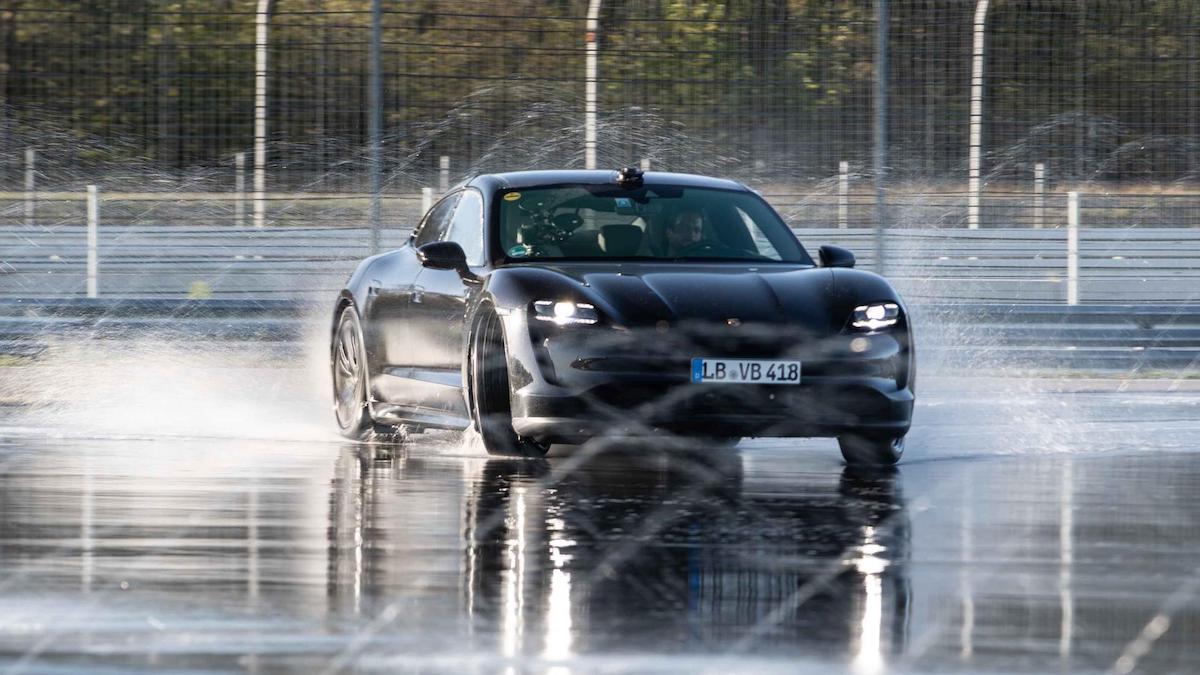 NOTE: This article first appeared on TopGear.com. Minor edits have been made.