We all love the idea of a classic in the garage—long Sundays spent tinkering away, romantic blasts through the countryside, admiring looks and stimulating chats with inquisitive car lovers as you go. What. A. Hero.
The reality, unfortunately, is oil puddles, large holes in your bank account, and zero signs of life on the one day you've earmarked to roll the old girl out.
But there is another way: Electrifying classics has become the marketing-tool-du-jour lately for large manufacturers—see Mini Classic electric, the Jaguar E-Type Zero, and the Aston Martin EV DB6 Volante—and now there's a new startup, Charge, that's focusing on nothing else, starting with an electron-fueled rebirth of the '67 Mustang.
An industrial estate in North Acton, while conveniently a 10-minute drive from the Top Gear office, is not Silicon Valley, but it's that same Tesla/Google/Facebook feel—companies where the employee experience matters—you get when you walk in.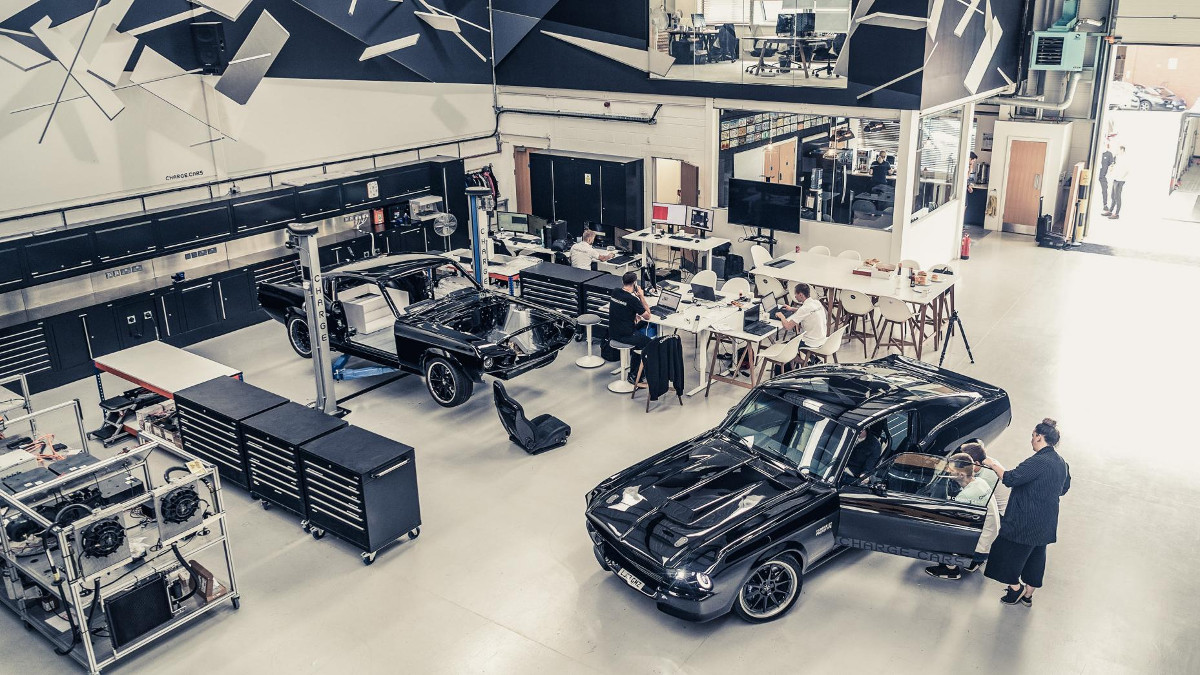 Continue reading below ↓
Recommended Videos
To your right is a full kitchen, with a chef beavering away over steaming pots. "Every day at 12:30, we have lunch. We have a chef. She cooks every day. It brings us together, creates discussions. It's about investing in the culture." That's Vadim Shagaleev, Charge's CEO and my tour guide.
Up on the mezzanine level, a set of DJ decks—another of Shagaleev's passions. "Sometimes we are doing night sessions, changing the mood of the week, you know? And just chill, and relax."
Don't get that at the BBC. But Shagaleev, from a standing start, is trying to sell 499 electrified '60s Mustangs at £300,000 (roughly P19.5 million) a pop, so projecting the right image for tech-literate customers to buy into, while creating somewhere where the right people want to come and work, is important.
Current head count stands at 15, several poached from McLaren, Jaguar Land Rover, and Williams. By the end of the year, that'll grow to 30, and by the end of next year—by which time they will have moved into a new 3,716sqm factory just 30 minutes down the road—that'll swell to around 70. Their first customer, a gentleman from Los Angeles, is expecting his car early next year, and the plan is to crank out 50 cars in 2020, all of which are accounted for.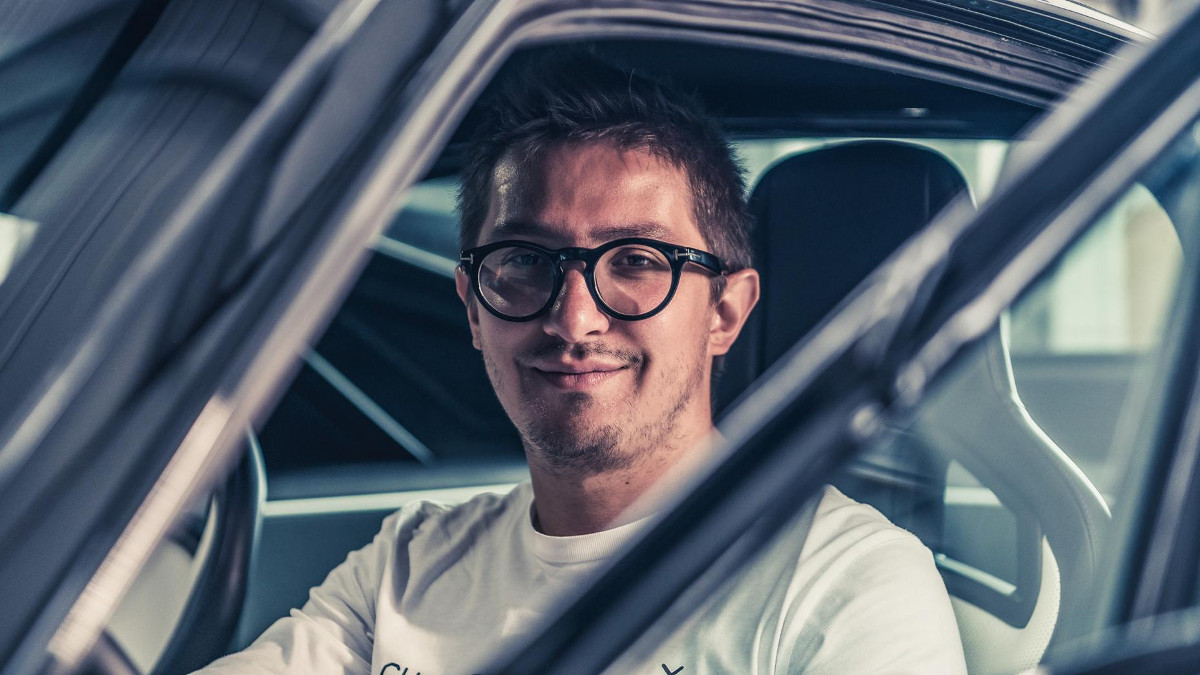 "I used to be a business development director of a video-on-demand service in Russia. When I left the company, it was bigger than iTunes," Shagaleev explains. "But cars are my passion. I grew up in Saint Petersburg, my dad showed me how to drive when I was 12 in a Lada."
The spark for this new venture came via the CEO of a corporation called Arrival, the parent company for Shagaleev's old employers and now for Charge, too.
"He owned a Ferrari Dino and wanted to drive it more often, but it was always leaking, never as reliable as he wanted," Shagaleev recalls. "At the same time, Arrival started to produce components for electric buses and trucks, so he phoned me and said, 'Let's just electrify classic cars.' He wanted me to run it because having never been in the automotive industry, I'd approach it with a fresh mind. So I moved with my family to the UK in 2016, and here we are...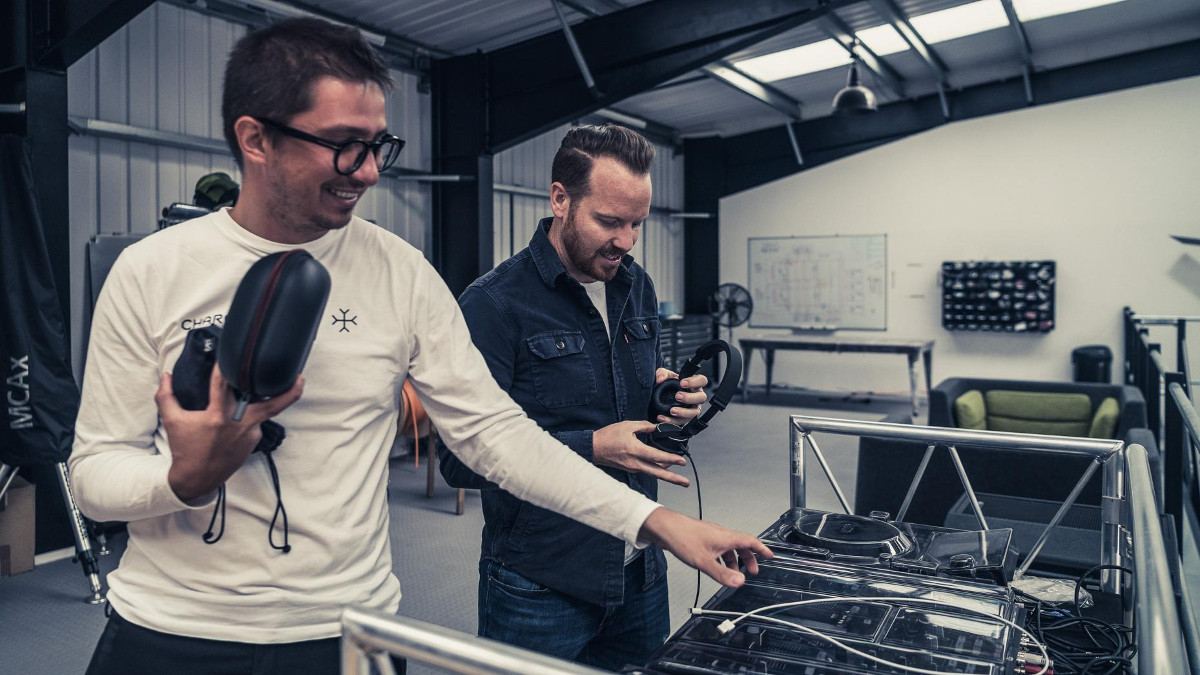 "Our first step was to find a classic ripe for conversion, so we started to try different things like Aston DB4s, Rolls-Royces, E-Types, stuff like that, and soon realized the vast majority aren't suitable.
"Then it clicked—one of my favorite movies is Gone in 60 Seconds—the Nicolas Cage one—and Eleanor is my dream car. It ticked all the boxes, and we managed to find one for sale up north, so we bought it...then discovered it was a pile of rust."
The eureka moment came when Vadim discovered R3 Performance—an American company with a license to produce new, replica body shells from the original tooling.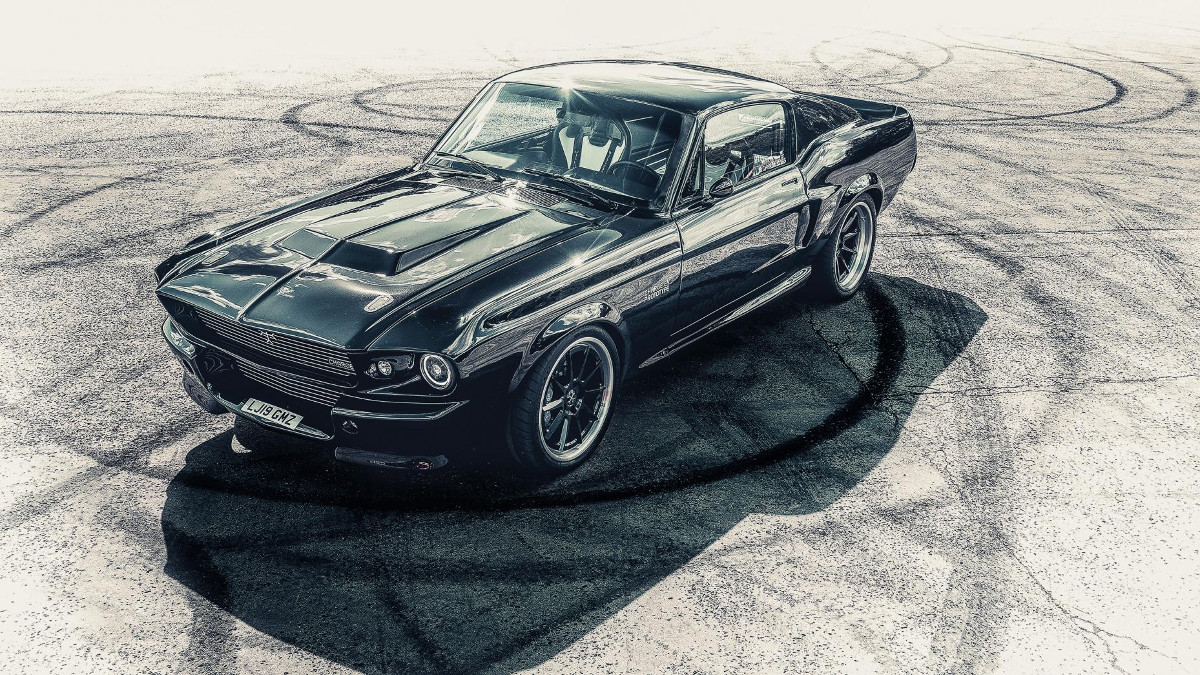 This car here is the first prototype, the first marrying of the Arrival electric powertrain package—which includes everything from a lithium-ion battery stack and four electric motors, to the power electronics and interior user interface—to R3's bodyshell.
And it's no ratty old mule. Even the inverters under the hood are chromed and polished like some custom hot rod, while the two-seater interior is properly trimmed and the Tesla-style portrait screen and digital instrument cluster is unexpectedly slick and simple to use.
Off to one side in the workshop, the shell of a second-phase car. It has new battery distribution with more in the floor pan and fewer where the back seats once were, as well as new height-adjustable air suspension, a quieter single-speed gearbox, new software and more powerful electric motors producing 100kW (134hp) each.
So, final spec: four motors (for a total of 536hp and 1,199Nm of torque), four -wheel drive, 64kWh battery capacity for a range of 322km, 0-60mph (0-97kph) in under 4sec, and 50kW DC charging.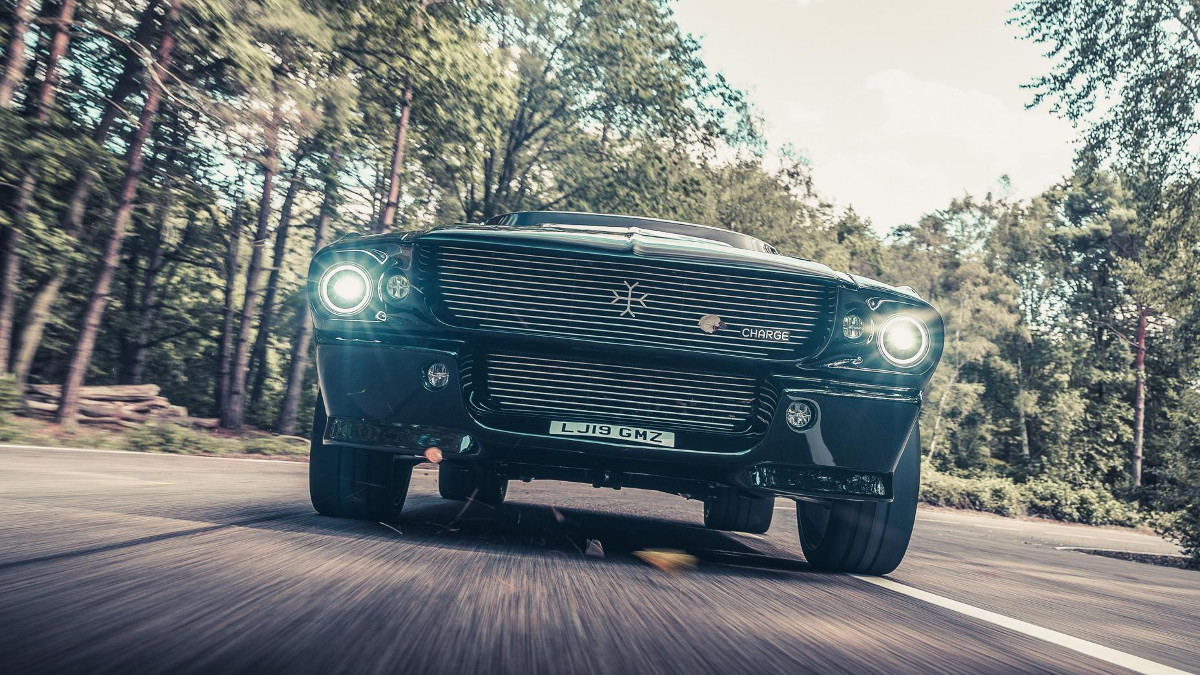 We decamp to Longcross test track to have a go in the prototype with lots of caveats from the team: "It's a world away from the phase two car," "It's only producing about half the power," "The software will dial out the front wheel spin when you really step on it." But they needn't have been so apologetic—just sitting in this thing is an event. It's wide, but you want that. It feels big, heavy, crude—just like the muscle car it's paying tribute to.
We set off around the high-speed outer loop and the power surge is strong but nothing approaching a Tesla or Taycan...yet. Sure enough, plant your right foot and the front wheels spin helplessly before finding purchase, but I'm assured that'll be dialed out with a couple of lines of code.
I notice a 'Burnout Mode' button on the central screen and Shagaleev confirms nothing is off the table. "Drift mode? Sure, why not. You could even get the car to spin on the spot, like a tank, no problem. That's the advantage of one motor per wheel and infinite control."
The straight-cut reduction gear whines away like a supercharger from back in the day, and the lack of sound deadening won't fly too well in a car of this price, but again, these are all issues that have been identified and will be eradicated for the finished car.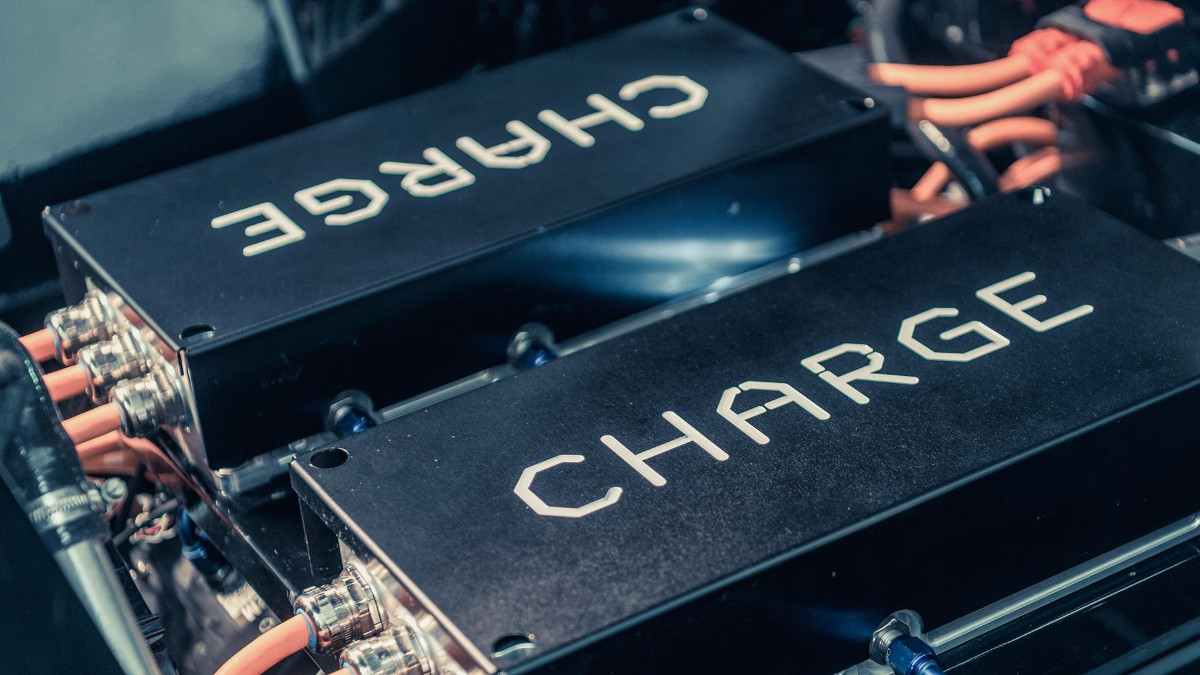 What's impressive is the body control for a 1,800kg coupe. Thanks to the in-house-designed fully independent suspension, it stays commendably flat regardless of how clumsily I yank at the wheel. But the steering itself is going to need some work—way too heavy, and at 1.5 turns lock to lock, it's worryingly twitchy off-center for what's ultimately going to be bought as a big, comfy cruiser.
But you know what? While I'm feeding the thin-rimmed wheel around corners and needlessly analying the ride quality, I notice I've been grinning the whole time, subconsciously, at the mad genius of this car. Talk about dynamics and refinement and, yes, there's some polishing to do, but what it nails is keeping some of the Mustang's spirit alive, not just smothering it in technology.
Early Mustangs were always cars that drove like soggy flannels, but came with character, a big heart, and approachability as standard. You get all that here and who knows? It might even work on that rare sunny Sunday, so long as you remember to plug it in.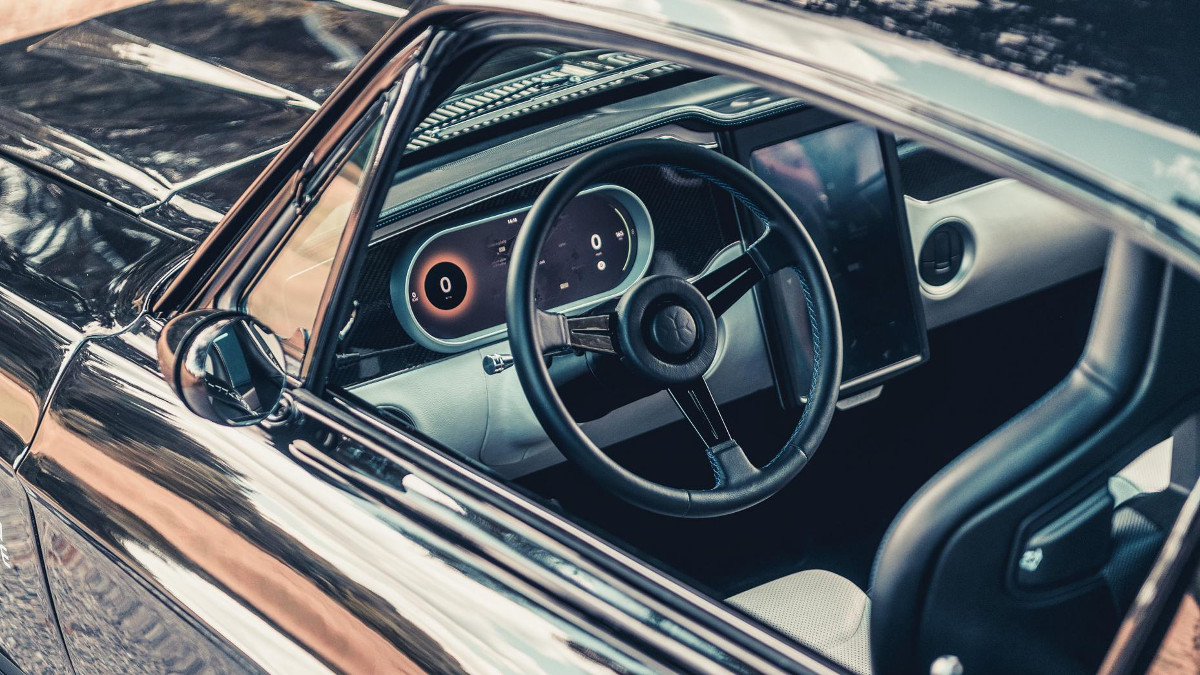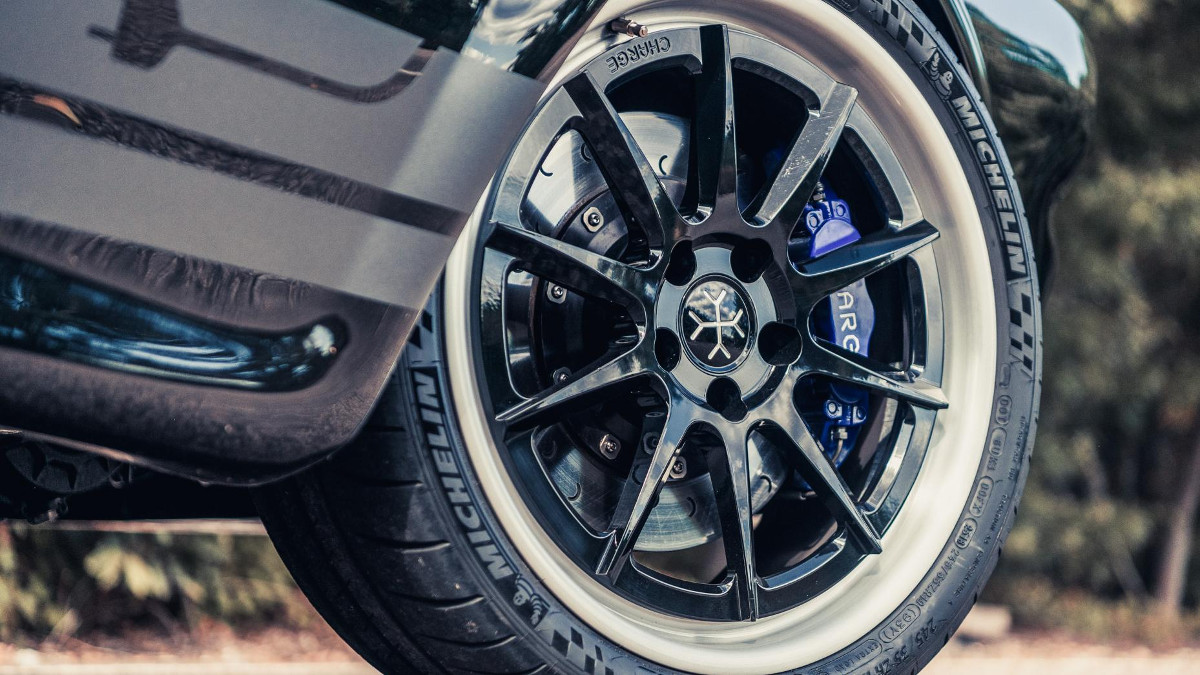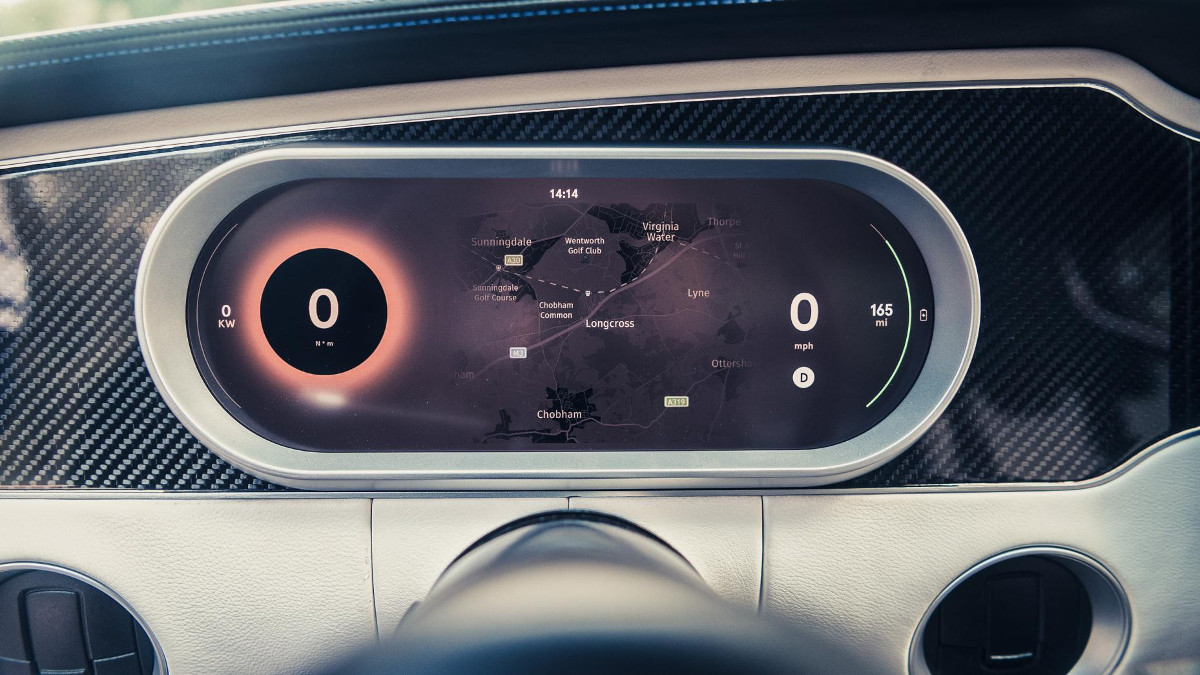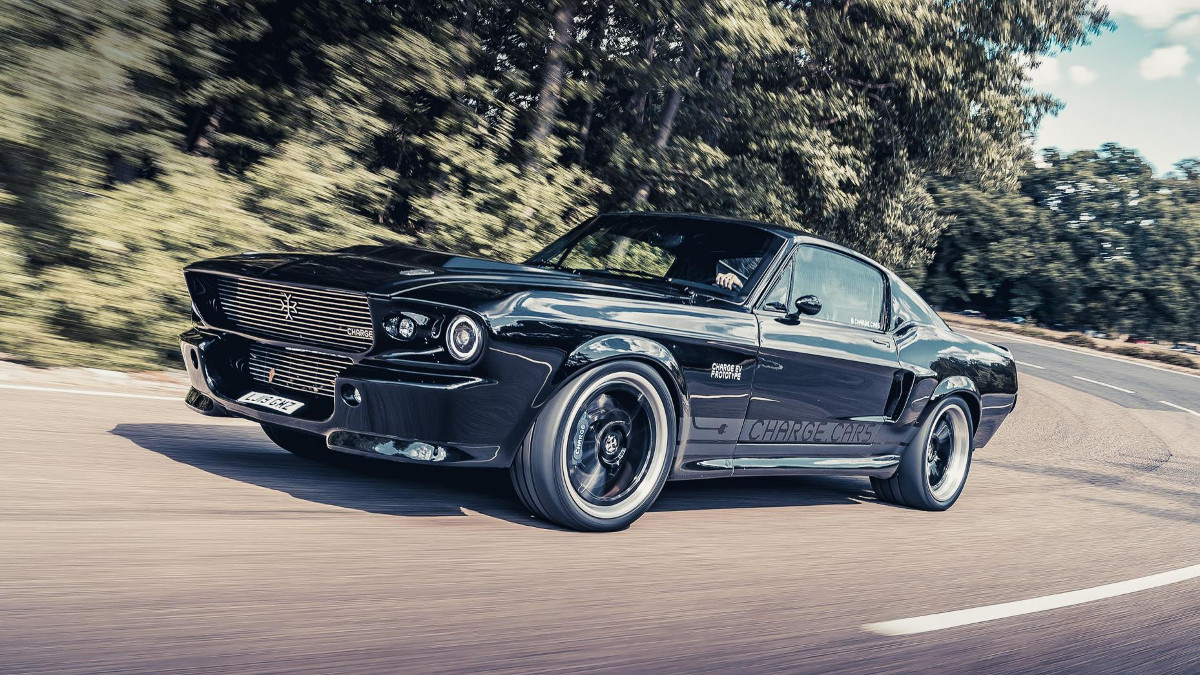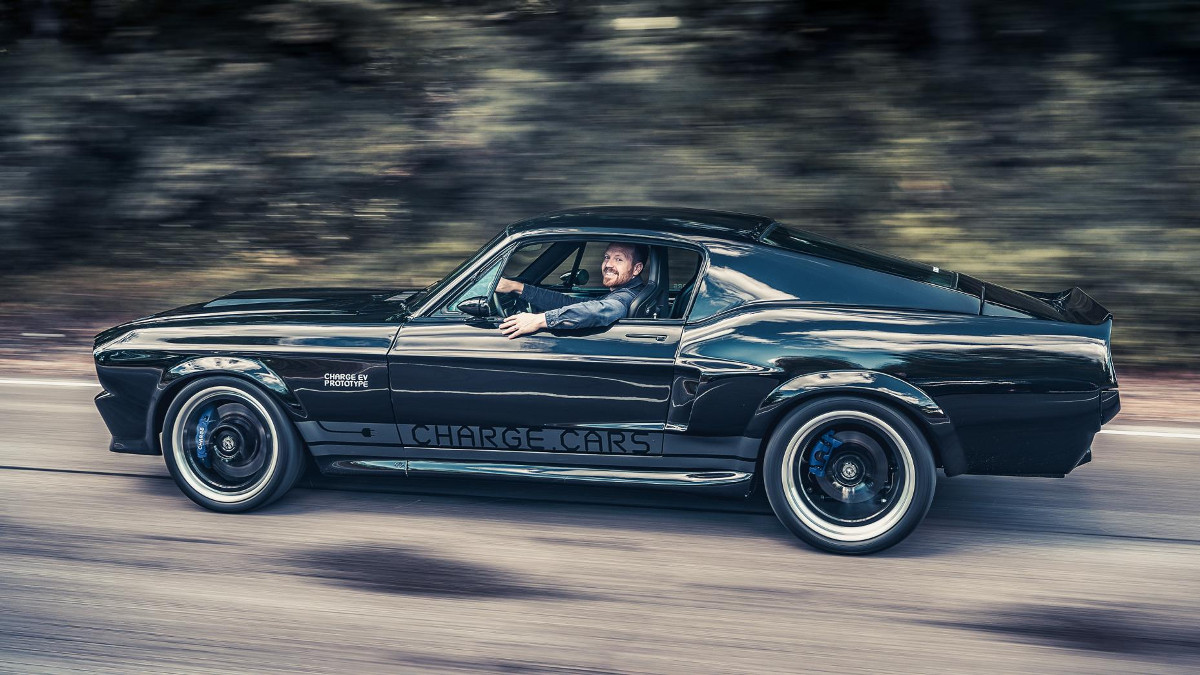 NOTE: This article first appeared on TopGear.com. Minor edits have been made.