1) BMW 1602 Electric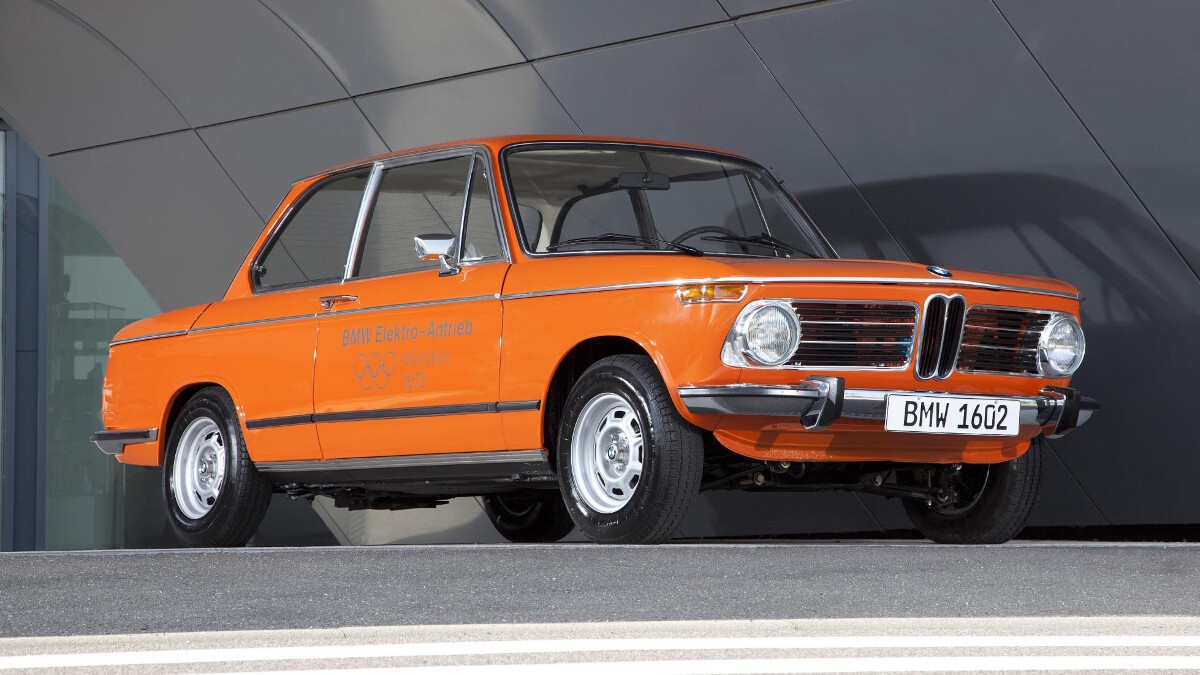 BMW didn't do an EV you could actually buy until 2013's excellent BMW i3, but it'd been messing about with sticking batteries in cars for more than 40 years by then. Its first EV was a modified 1602, which had 12.6kWh worth of lead-acid batteries mounted under the hood.
ADVERTISEMENT - CONTINUE READING BELOW ↓
The batteries alone weighed 350kg, so with 43hp from the Bosch e-motor, performance was...limited. Nil to 50kph took about 8sec, while BMW claimed just 14.5km of range in normal stop-and-go traffic, even though the prototypes had a rudimentary regenerative braking system on board.
Two of these 1602s were used as support cars for the 1972 Munich Olympics, but the era's battery tech stopped them from becoming anything more than a technical exercise.
2) Ford Ranger EV
ADVERTISEMENT - CONTINUE READING BELOW ↓
Recommended Videos
Among the many all-electric pickups we'll see in the next couple of years is Ford's battery-powered F-150. This isn't the first time Ford has done an electric version of one of its pickups, though—between 1998 and 2002, it built around 1.500 Ranger EVs, which it leased mainly to businesses on the US west coast. Most of these trucks, which had a range of around 97km, were returned to Ford and destroyed, but a few managed to escape the crusher.
3) Peugeot 106 Electrique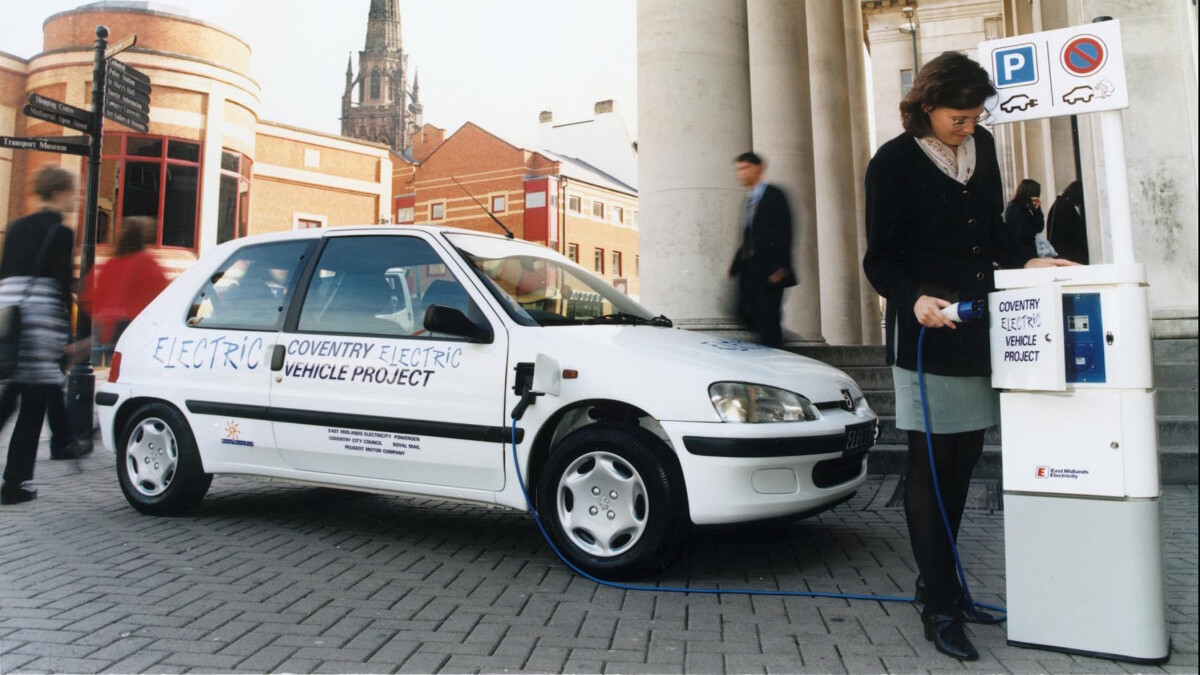 ADVERTISEMENT - CONTINUE READING BELOW ↓
Yup, back in the mid-'90s, PSA made an all-electric version of the 106 hatchback and actually put it on sale. Legend has it the company expected to sell as many as 100,000 of the things, but in the end, it only made a few thousand, most of which were bought by the French government. Its 260kg nickel-cadmium battery gave around 80km of range, at a max speed of 90kph. Its DC motor was good for about 27hp.
4) Mercedes-Benz 190E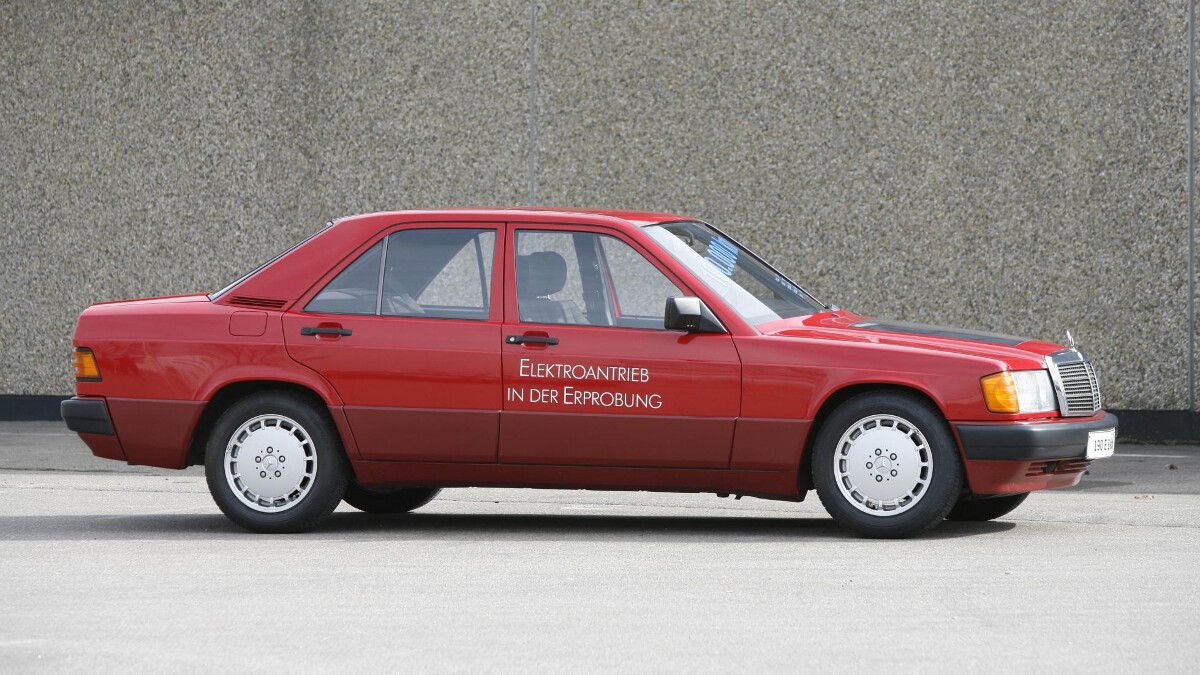 ADVERTISEMENT - CONTINUE READING BELOW ↓
Between 1992 and 1996, the German government conducted a large-scale EV experiment, where it asked some residents of the country's largest island, Rügen, to use EVs as their only car. No German manufacturer was selling EVs at this point, so the 60 cars involved in the experiment were all prototypes—existing models with experimental EV powertrains.
BMW sent E36 3-Series, VW sent Mk3 Golfs, Opel sent Astras, and Mercedes sent 190Es. The cars were fitted with various battery/motor configurations—Merc had displayed a 190E with two 22hp e-motors (one for each rear-wheel), a sodium-nickel chloride battery, and regenerative braking at the 1991 Geneva International Motor Show, so that was probably one of them.
One of the 190E test cars—there were 10 in all—managed to reach 100,000km in the course of the experiment, which isn't half bad.
5) BMW 325iX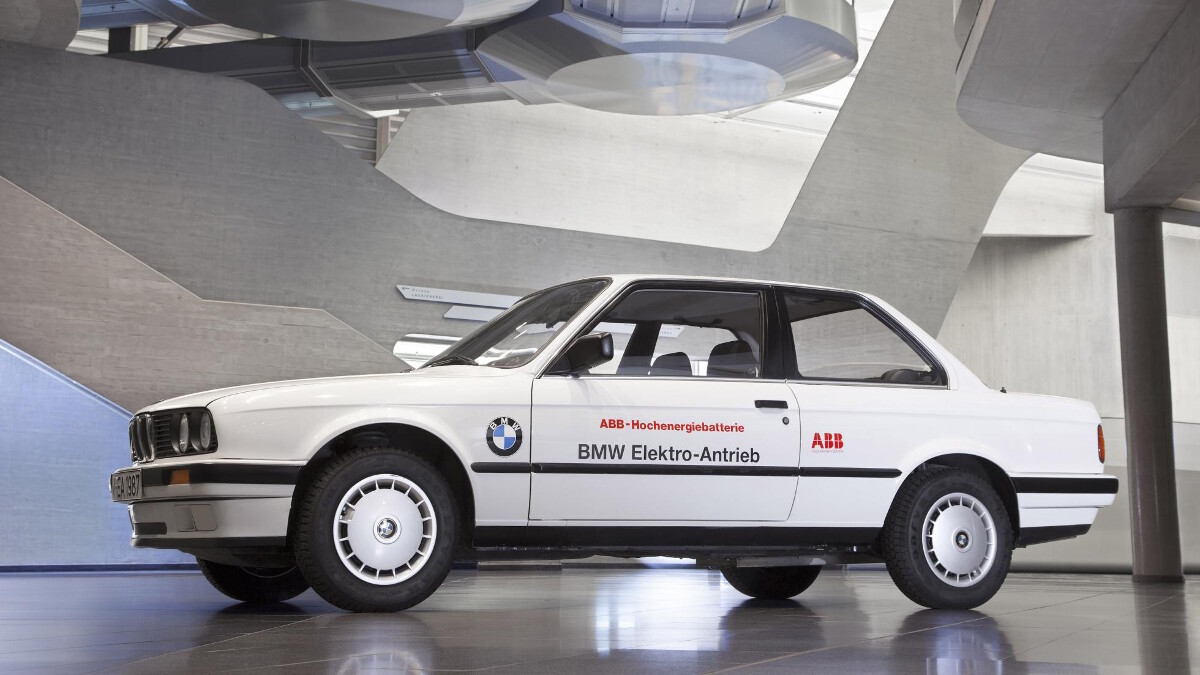 ADVERTISEMENT - CONTINUE READING BELOW ↓
In the early '80s, BMW started work on a project focused on high-energy-density batteries for electric vehicles. Said project eventually led to eight 325iX prototypes, which were converted from all- to front-wheel drive and equipped with a purpose-built, relatively small and light sodium-sulphur battery. Cars were given to the German post office and local authorities for testing. City range was now over 145km, but performance was still lacking—0-50kph in 9sec, 100kph top speed.
6) General Motors EV1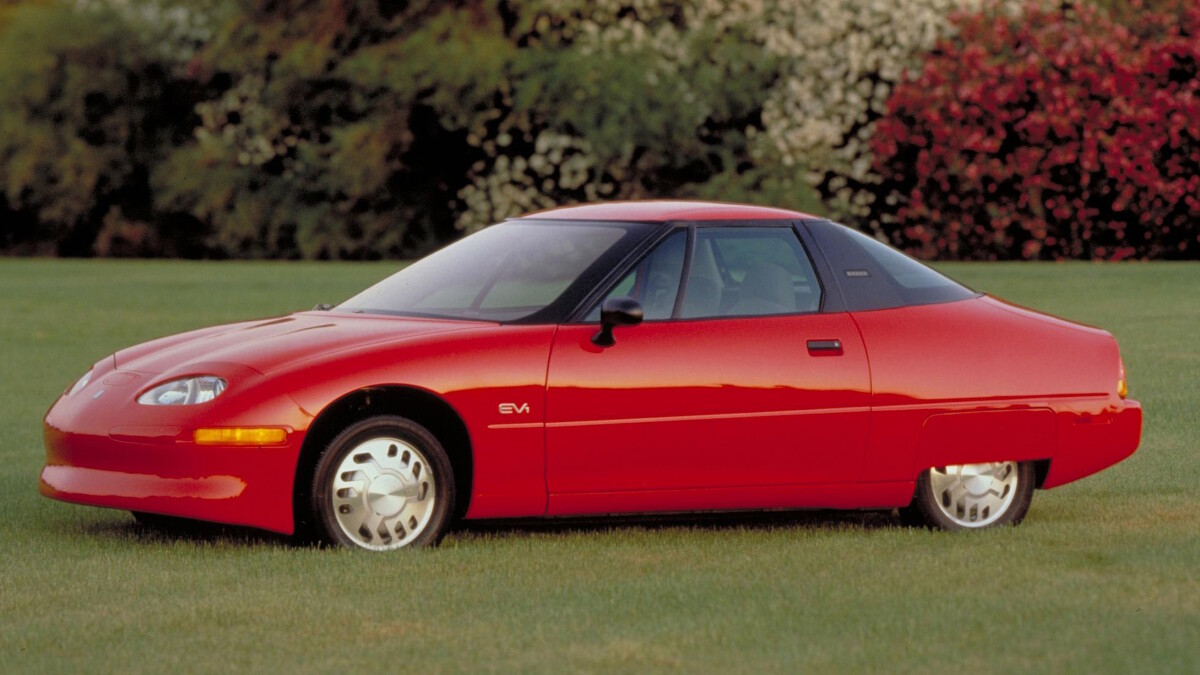 ADVERTISEMENT - CONTINUE READING BELOW ↓
Americans, you may have heard of this one. The first mass-produced EV from a major manufacturer is considered something of a milestone in the history of electric cars: GM built just over 1,000 beginning in 1996, all of which were leased to residents of California and Arizona for around $400 a month.
Despite massive protests from lessees, all EV1s were controversially recalled in 2003, with GM insisting large-scale production simply wasn't viable. Most were destroyed, but a few had their drivetrains deactivated and were donated to museums, universities, and so on.
Eventually equipped with a nickel–metal hydride battery, second-gen EV1s could do 160-225km between charges. A 137hp e-motor gave 0-60mph (97kph) in under 9sec.
7) Honda EV Plus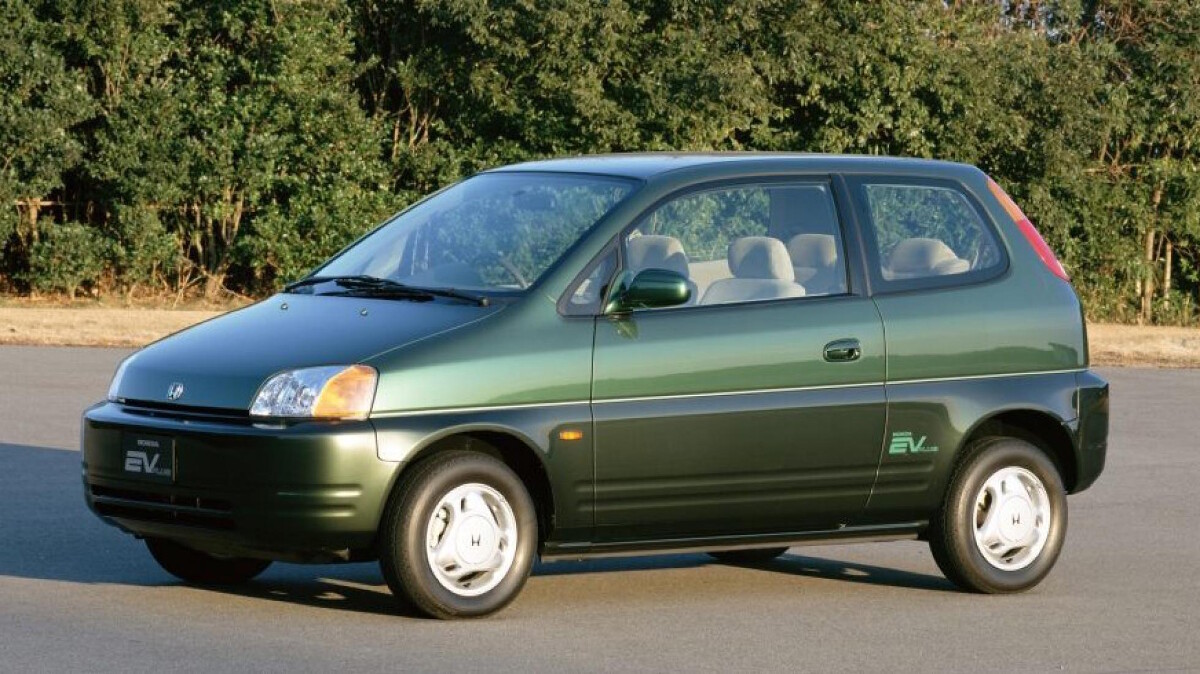 ADVERTISEMENT - CONTINUE READING BELOW ↓
Like the Ranger and EV1, the Honda EV Plus came about after California issued a mandate in 1990, which initially required 2% of a large car company's sales in the state to be "zero-emission vehicles" (the mandate was relaxed and eventually suspended altogether).
The little Honda got a nickel–metal hydride battery before the EV1 (which initially used lead-acid batteries)—it was good for 130-160km of range. Around 300 cars eventually made it to California. Like the EV1 and the Ranger, they were leased, with Honda eventually reclaiming and destroying the cars.
8) Volkswagen Golf CitySTROMer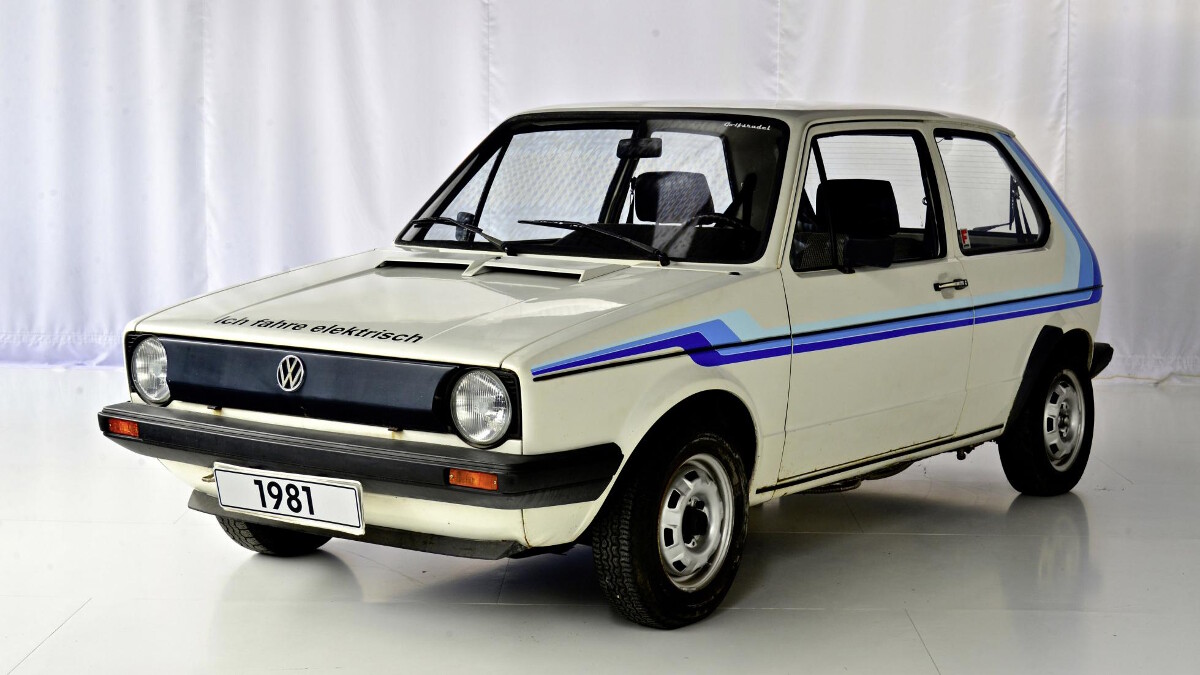 ADVERTISEMENT - CONTINUE READING BELOW ↓
Sticking batteries in old VW Transporters is nothing new—VW did in 1972. It eventually built some 120 T2 Elektro Transporters, with various different body-styles, over several years. The lead-acid battery pack weighed 850kg—more than a whole Beetle at the time. And it only had 22hp.
It wasn't long after that VW started electrifying Golfs. The oil crisis of the '70s prompted the company to start thinking about e-Golfs in 1976, just two years after the Mk1 came out.
Twenty-five Golf CitySTROMers were built in 1981, in partnership with utility company RWE—they weighed just under 1.5 tons and could do about 65km on a charge. The CitySTROMer II arrived a few years later—70 of these were built, and once testing was completed, they were sold on to members of the public. The CitySTROMer III, from 1993, was developed in partnership with Siemens; 120 of those found homes.
ADVERTISEMENT - CONTINUE READING BELOW ↓
NOTE: This article first appeared on TopGear.com. Minor edits have been made.