So, you've probably seen the trailer for the new Fast and Furious movie. And you're probably excited. We were honestly on the fence until we got to Tyrese Gibson screaming "MY ASS IS EN FUEGO!" Actually, we'd love a movie of nothing but Tyrese Gibson screaming gibberish, but the Fast and Furious franchise has strayed from its bikini-clad street-racing roots into gritty action-thriller territory. Or has it? A brief viewing of the trailer reveals a lot of car-on-car action is still there. Let's list down some of the good stuff.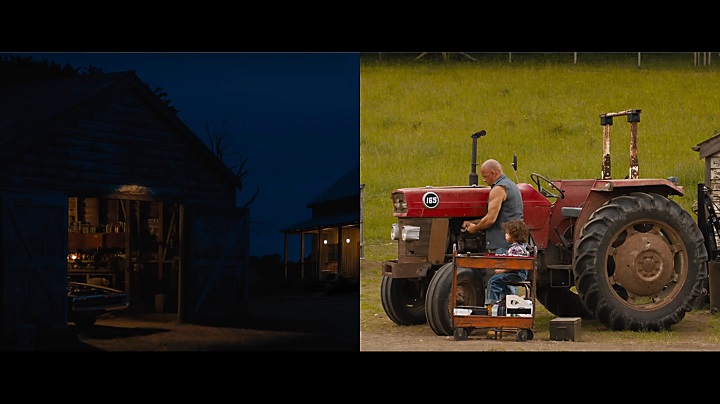 The trailer opens with Dom Toretto's iconic 1969 Dodge Charger. There's a second Charger sitting in the dark, which we will see more of later. Next, we have Dom and son fixing a vintage Massey Ferguson 165 tractor, enjoying their tranquil new life with Letty Ortiz. But as the dialogue gets heavy and foreboding, we cut straight into the action.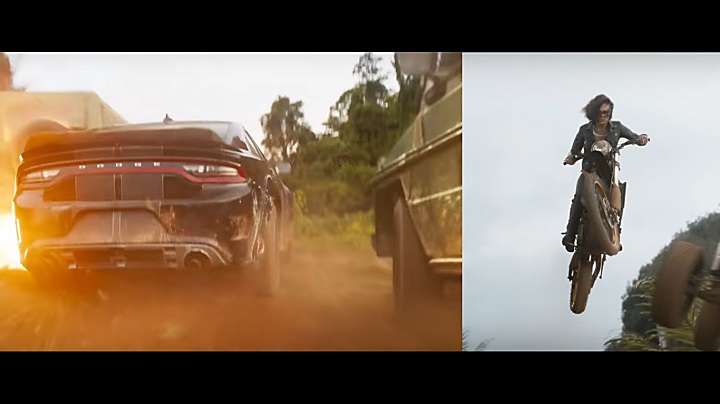 In some remote jungle setting, we find first-gen Mercedes-Benz G-Classes and Unimogs chasing our heroes. With logos scrubbed, as Mercedes isn't a movie sponsor. Instead, Fiat-Chrysler gets the most marketing mileage, starting with Dom's 'Hero' car, a 2020 Dodge Charger SRT Hellcat Widebody, escorted here by Letty's new Yamaha YZ450F. Yamaha's piece of the product-placement pie is pretty pitiful, as the bike gets wrecked in the very next shot.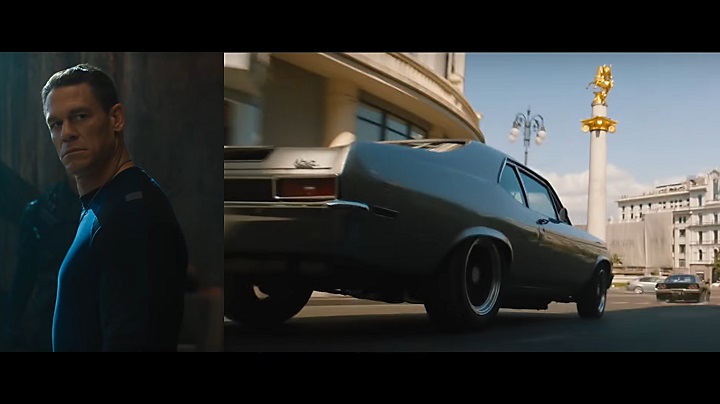 Next up, we meet Dom's long lost brother Jakob, played here by John Cena, who's been invisible for the past eight movies, before going straight back into the action. Here's Letty's 1968 Chevrolet Nova SS chasing Dom's mysterious new vintage Charger, a custom wide-fendered, mid-engined monster. She sideswipes an E60 BMW 5-Series, flipping it onto another BMW, which in turn flips that one over. It doesn't make sense, but that's par for the course for director Justin Lin, whose infamous Rio chase scene in Fast Five was the pivotal moment when the series went straight Looney Tunes.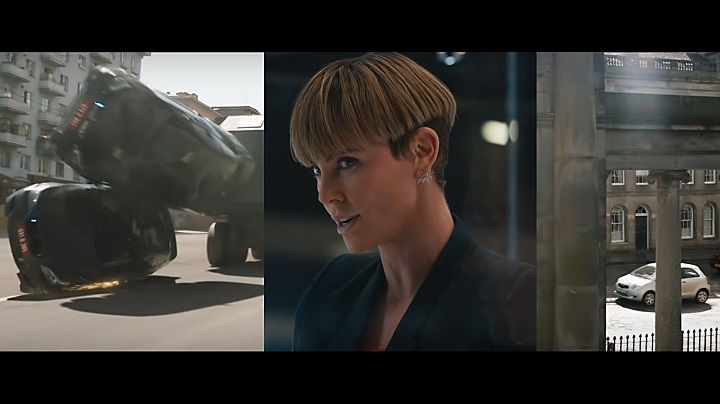 Next up, Jakob in a red right-hand-drive Mustang, more comic-book action, Charlize Theron playing Hannibal Lecter in a killer haircut, and this Toyota Yaris just chilling in the background. More inconspicuous than John Cena.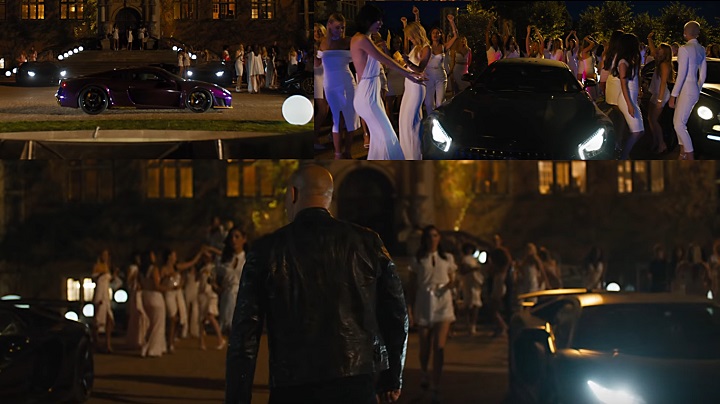 Up next is a baller party, as our heroes arrive in a garishly purple Noble M600. We finally see some dancing ladies partying around a Mercedes-AMG GT, a Bentley Continental GT, and twin Lamborghini Aventador SVJs. No bikinis, though—this is a respectable family film now. After some John Woo-style posturing between Dom and Jakob, we get a chase featuring the Noble and more BMWs. We're sensing a pattern here in the choice of villain cars.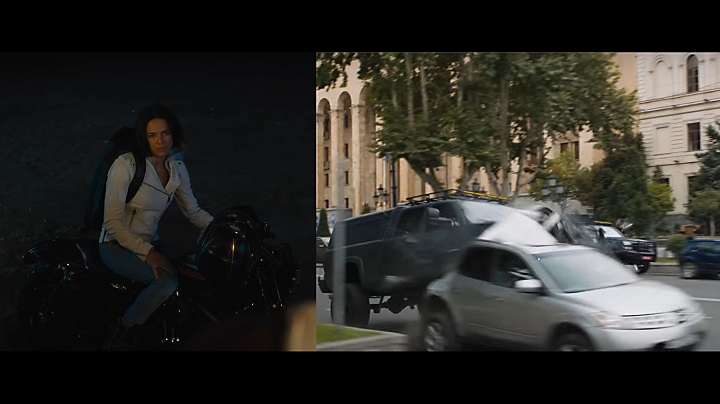 Next, we get some obligatory girl power, with Letty astride a gorgeous Harley-Davidson Sportster, and a rare action scene involving her and Mia. Followed by more wrecking ball action, such as this poor Nissan Murano being murdered by a murdered-out Chevrolet Silverado on stilts. Then we get to the highlight of the trailer: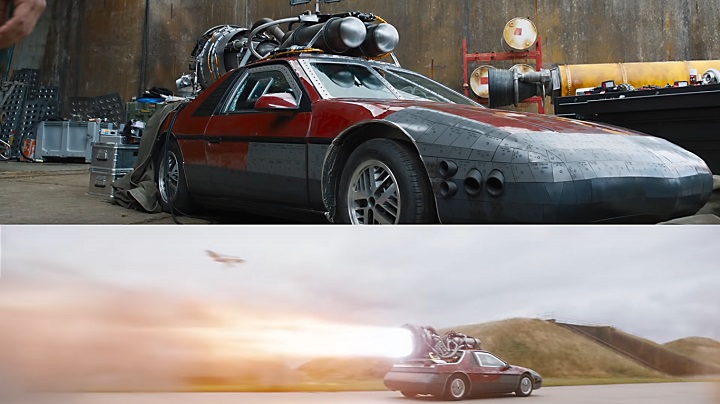 A rocket-equipped Pontiac Fiero racing a Mig-17. Driven by a grinning, gibbering Roman Pearce. Justin Lin, take our money, now.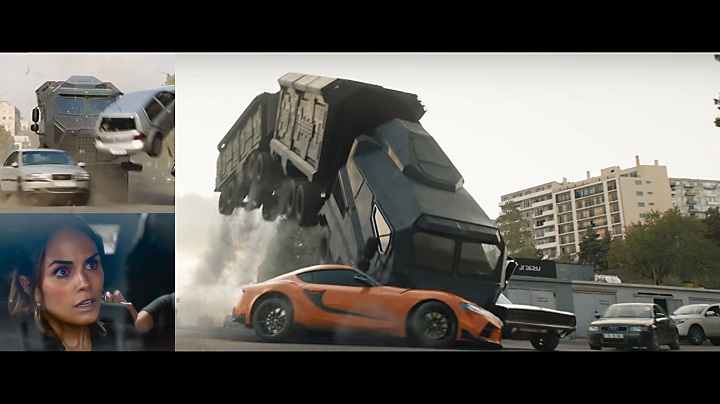 Then more car-crushing action, involving at least two Volvos and four VWs. Bonus points for spotting what may be the only vintage Jeep Grand Cherokee in all of Europe, and a Mitsubishi Strada sitting in the background as the 2020 Toyota Supra gets crushed. In a scene that's so stupefying, not even Mia can believe her eyes.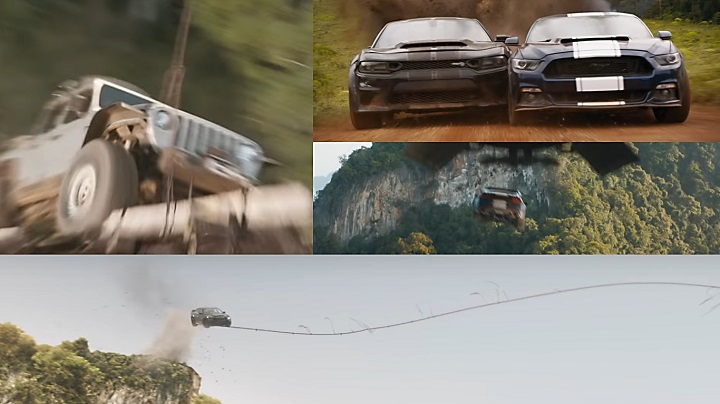 By this point, the trailer has covered around 90% of the movie's plot and action sequences. But there's even more silliness in the grand finale: a 2020 Jeep Gladiator crossing a collapsing rope bridge, more gibbering Tyrese Gibson, Jakob's Ford Mustang GT350 being picked up by a 'Magnet Plane,' and Dom's Charger playing Spider-Car. Which swings wherever the Magnet Planes are.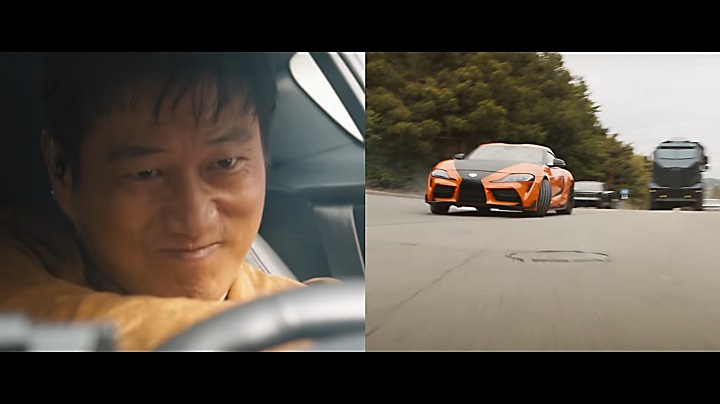 And just when you think it's over, there's a post-credit scene teasing the return of Han, here driving the all-new Supra. After showing us where the Supra, and presumably Han, meet their untimely demise. Oh, well.
There are cars that haven't been revealed yet, including a Jaguar prototype that the production team is keeping well under wraps. But we'll have to wait for the opening of Fast and Furious 9 on May 20, 2020 to see them. Check your brains at the door and go have some fun. We'll see you there.