The all-new Hummer EV was launched just recently, and people are already out modding the new super-truck. Well, in renders, that is.
The latest ones we've found come courtesy of none other than X-Tomi Design, the same artist behind the Nissan Z Proto roadster and shooting-brake renders from a while back. These new Hummer concepts, however, didn't get their roofs shaved—they had their beds chopped off instead.
They're radical in appearance, to say the least. The photo you see above shows the three-door, short-wheelbase version of the electric pickup, and it has the vibe of a Ford Bronco-rivaling machine. Overall, it looks the same as the original—same face, same design elements, and we're guessing same interior as well. The only big changes we see apart from the shorter physique are the revised wheels.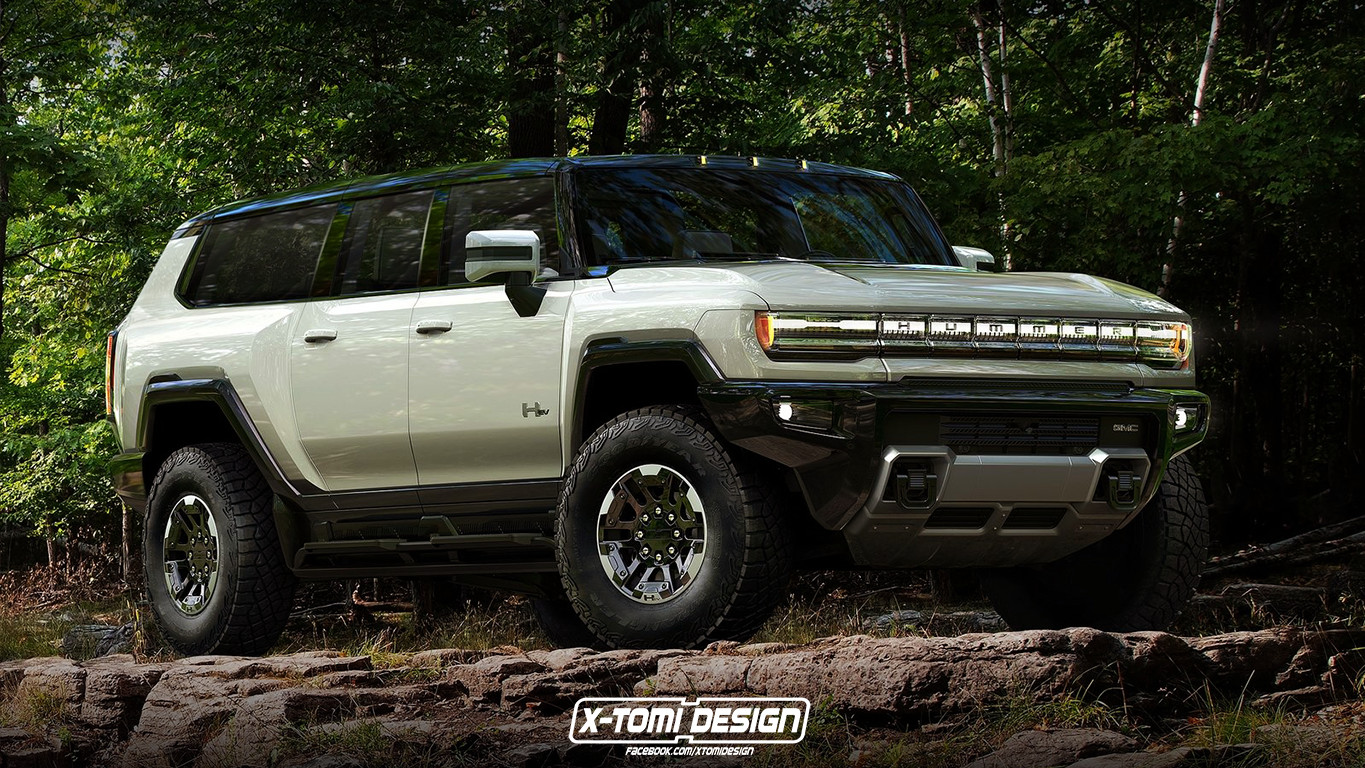 ADVERTISEMENT - CONTINUE READING BELOW ↓
The second of the two is the Hummer EV station wagon. The massive people-hauler looks like it can seat seven (or maybe even eight) without any worries. As with the three-door concept, the overall design of this wagon remains untouched. The original wheels have been retained as well.
If General Motors and GMC were to turn this into reality, do you think it'll be capable of taking on the likes of the all-new Bronco? We know it'll take a miracle for that to happen, but what do you think?
ADVERTISEMENT - CONTINUE READING BELOW ↓
Recommended Videos