This past week, Nissan unveiled the Z Proto, a rear-drive, manual sports car with around 400hp. A dream, right? Only a dream for those who won't be getting it—like Europe, for instance, as Nissan thinks there's no market for it there.
For dreamers who are still gawping lovingly at it, though, then stick around. We've another two cars to ogle.
The work of X-Tomi Design, one of Top Gear's favorite online graphic artists, this pair of renders shows us how Nissan's new Z car will look if: a) they take a big saw to the roof; and, b) refit a much longer version. It's the Z Proto in roadster and shooting-brake form. And they look...good, huh?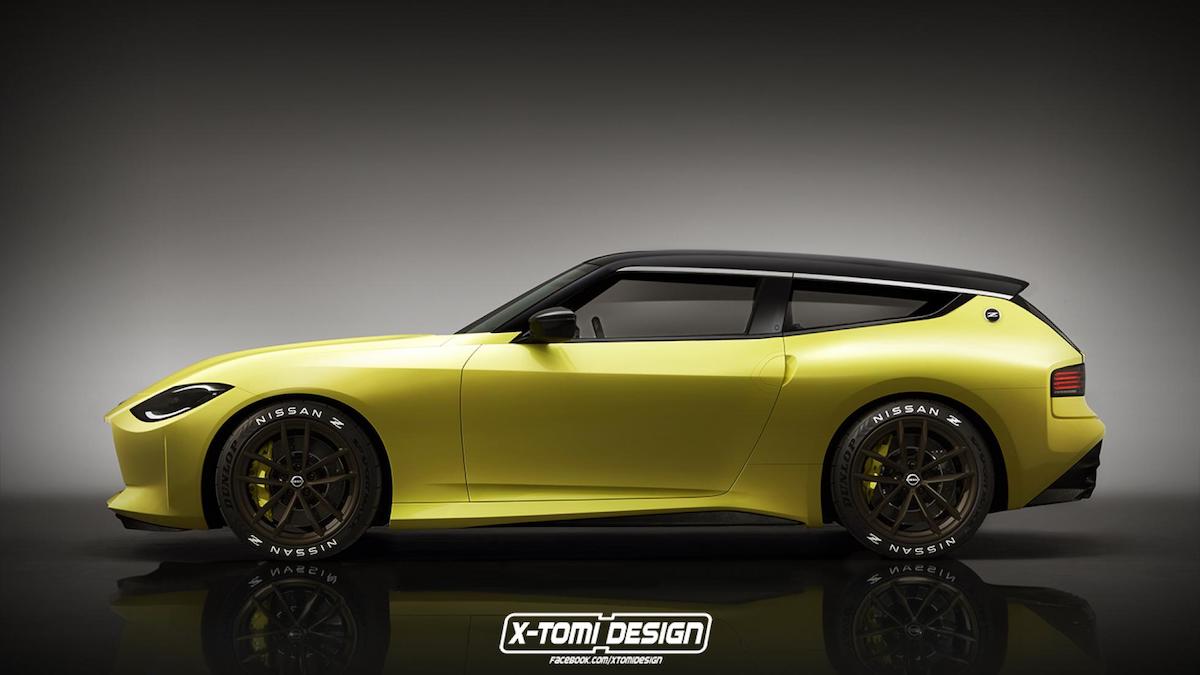 ADVERTISEMENT - CONTINUE READING BELOW ↓
We'd put a heck of a lot more money on a roadster making production over a shooting brake. The 350Z and the 370Z both came in droptop form, after all.
So, like the way these look? Let us know in the comments.
NOTE: This article first appeared on TopGear.com. Minor edits have been made.
ADVERTISEMENT - CONTINUE READING BELOW ↓
Recommended Videos