What's Jeep, and when did it start making cars?
Jeep is an American manufacturer of 4x4s and SUVs, as well as a source of subtly branded clothing to illustrate your affinity for all things off-road and 'Murican. Or at least your affinity for cut-price clothing bins.
Jeep's start date is officially 1943, when the trademark application was first lodged. But then the company claims it kicked off in 1941. Um. Right.
Really, Jeep's birthday (and etymology) is fuzzier than the three-day growth of the GIs who drove them. Was it March 1941, the 'anything goes' era where prototypes and pre-production models got the nod and were press-ganged into duty? Was it July 1941, when full production started? Or maybe April 1942, when that same army was awarded the patent for its design, despite the fact that it was the work of Willys, Ford, and Bantam? And how did we get the name 'Jeep' in the first place?
It's probably easiest to just say "the '40s" and "great question" before changing the subject. There's an idea that Jeep comes from the Ford GPW, much like the Humvee came from HMMWV, but another idea that it comes from an old Popeye character called Eugene the Jeep. But did you really come here for a history lesson?
Continue reading below ↓
Recommended Videos
And that, kids, is how you change the subject.
Where are Jeeps built, and how many are built in a year?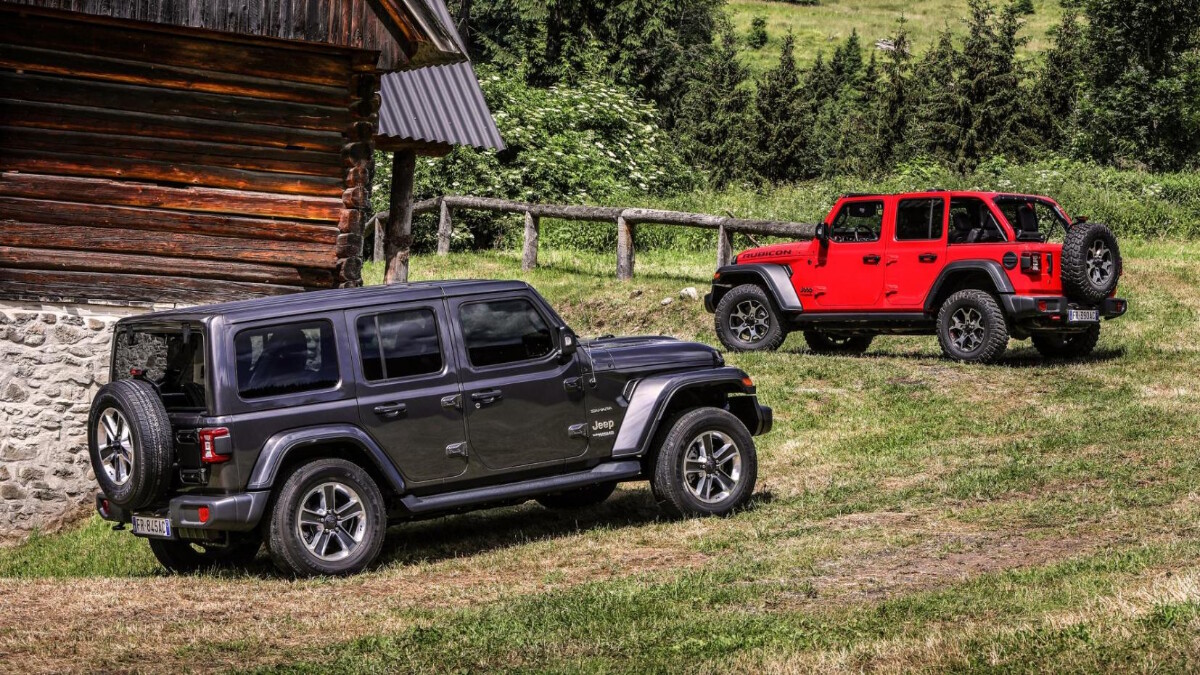 Mostly in America, as you'd expect. Given its iconic status and proclivity for a bit of parochial pride, Jeeps tend to be built in the US of A, generally in towns that wouldn't look too out of place in the opening half of The Deer Hunter. Of course, there's a plant in Mexico—a company can't be truly American until it's outsourced something to its southern cousins—and apparently a total of 10 plants across six countries, including the US and Mexico.
Jeep has also had factories in roughly every country a sixth-grader could point to on a map, and unlicensed copies of its most famous vehicle have cropped up across Asia as well as in Europe and the Americas. Well-traveled, you might say.
In terms of sales, you can generally expect between one million and 1.8 million sales a year. Which, presumably, means about the same number of cars built in the same period. Recent hits to supply chains, microchips, and so on are sure to have hurt things (and put a severe dampener on plans to double Jeep sales by 2023), but it keeps trucking along, as it were.
What cars does Jeep build?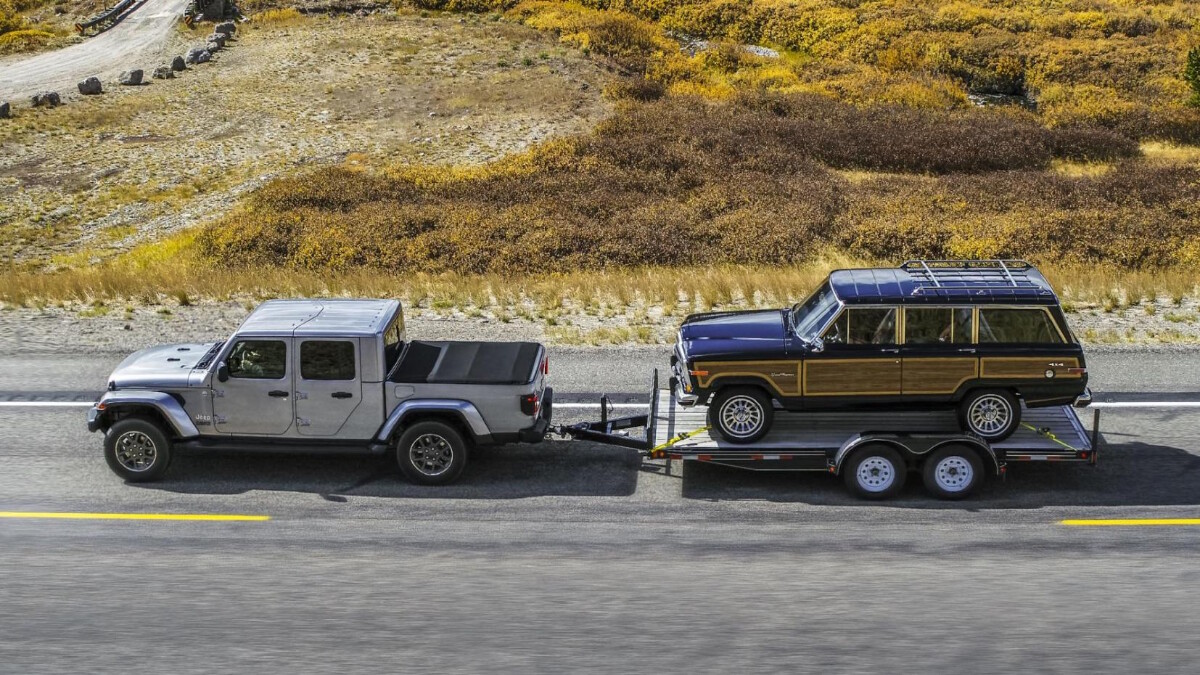 No cars, if we're being pedantic. That's kind of what the last line of the last paragraph was alluding to: Jeep builds trucks. Not, like, 'truck' trucks—that's the preserve of Ram, which is like if Chevrolet created an entire brand to sell commercial vehicles. Ram, like Jeep, is under the Stellantis umbrella, which is the new, larger umbrella made by stitching the Fiat-Chrysler umbrella to the Peugeot-Citroen umbrella and hoping nothing leaks. But we digress.
Jeep is known for the Wrangler, an off-roader that rides on a truck-ready ladder frame. It also makes the Gladiator, a pickup truck based on the Wrangler off-roader that rides on a truck-ready ladder frame. Simple.
There are also SUVs that should really not be called the Cherokee and the Grand Cherokee anymore, surely. In any case, they break the mold by having unitary bodies, like you'd find in a car, but a lot more ground clearance than you'd find in a normal car.
The Wagoneer is making a comeback after three decades as a 'full-size SUV,' which is Americanese for 'a vehicle the size of a mining truck.' It used to be—you guessed it—a ladder-frame-based heffalump, but will join the rest of us in the Anthropocene and offer a unitary body this time around. Just kidding—it's going on the same ladder frame that underpins the Ram 1500 pickup. Mm. Refined.
Then there are the little SUVs and crossovers that try their damndest to be a real Jeep, with all the Jeep badging and jingoistic names like Patriot and Renegade. Honestly, they're interchangeable enough that you might not even notice one of those we've just mentioned hasn't been on sale for years. The Renegade, on the other hand, might be the best combination of ironic and adorable we've ever encountered. Look at that little face! It may as well come as standard with a sticker that says, "When I grow up, I'm going to be a Wrangler."
What's the cheapest car Jeep builds, and what's the most expensive?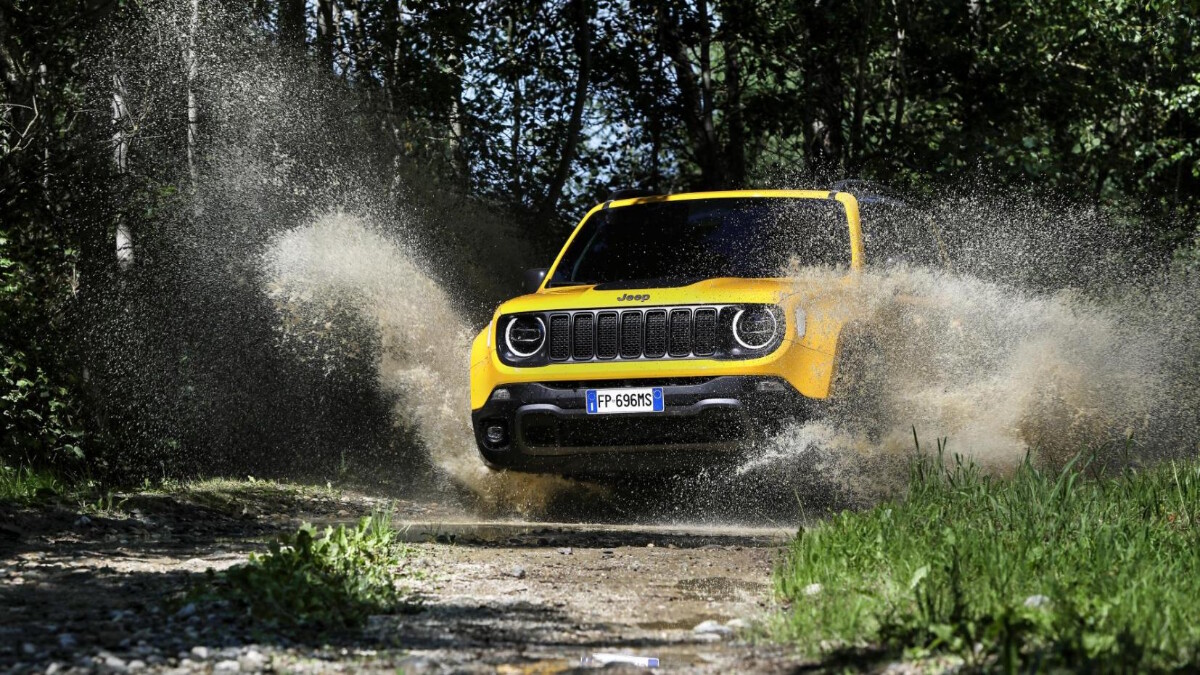 The cheapest is going to be the little Renegade, rolling all the way up to the big daddy Grand Wagoneer—that is, if the Wagoneer is coming to your neck of the woods. Otherwise, it's going to be the Grand Cherokee L, a three-row SUV with a slightly smaller unitary body.
What's the fastest car Jeep builds?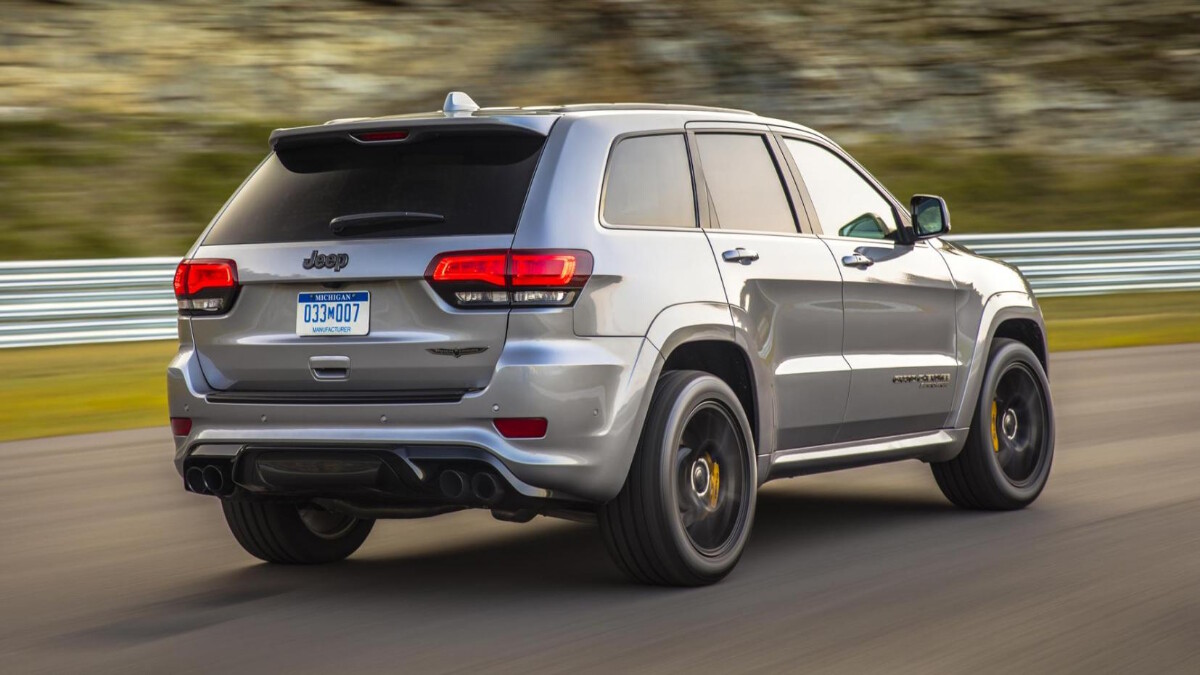 Well, it's definitely going to have 'Trackhawk' in the name there somewhere, given that it's how Jeep denotes its Hemi-powered Lance missiles. In particular, it's the Grand Cherokee Trackhawk, replete with a 700hp supercharged V8, a 0-100 sprint in the low-threes, and a claimed top speed of 290kph. So, quick enough, no?
What's been Jeep's best moment?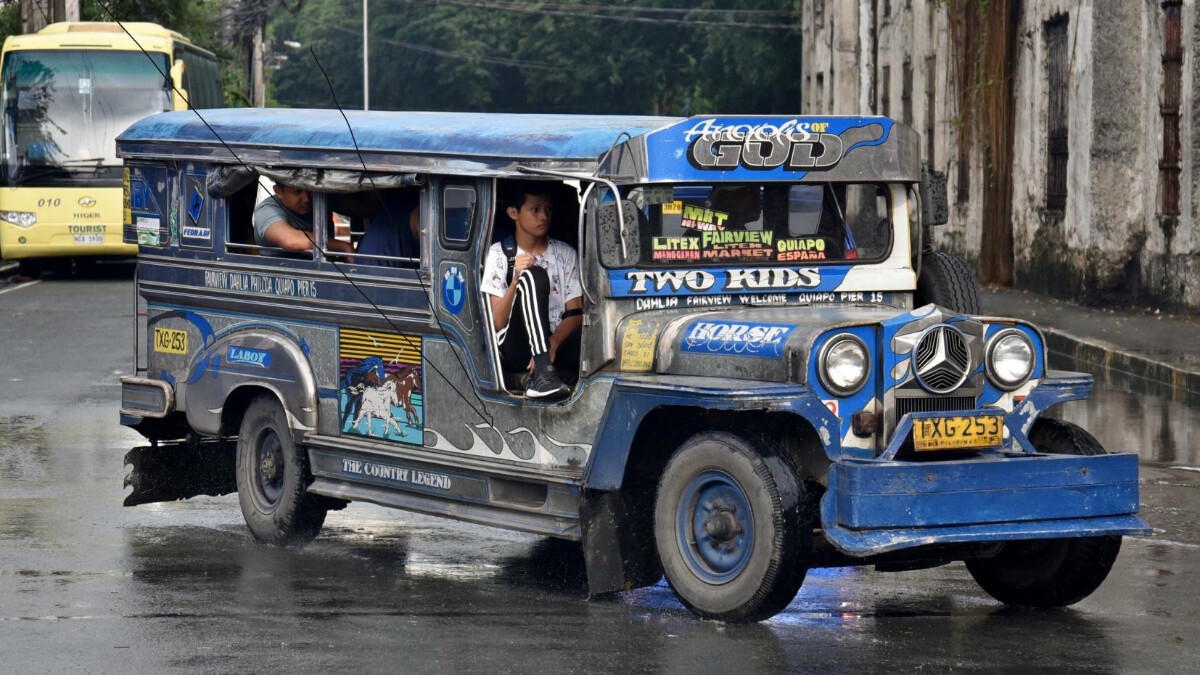 We're going with the jeepney. For those of you who haven't been to the Philippines, the jeepney is the kind of vehicle that'd make MacGyver tumescent.
Jeepneys started life as surplus Army Jeeps, left behind after the Americans kicked the Imperial Japanese out of the Philippines toward the end of World War II. But because the Japanese—and some pretty serious American shelling—had destroyed pretty much everything, including fleets of taxi-share cars, Filipinos got creative.
Simple Army Jeeps were reborn as proper passenger buses, operating as cheap share-taxis and getting the Philippines moving again. Decades later, the ornately decorated, MacGyvered-together buses are still the cheapest way to get around Manila. Jeepneys are, to all intents and purposes, a cultural icon, like London's double-decker buses or the canary-yellow cabs of New York. Okay, they're about as safe and environment-friendly as a fracking rig—which is a big part of why they're being forced out in favor of safer, cleaner transport—but after more than seven decades of faithful service, they've probably earned their keep. And, we're sure, would continue to do so for decades yet.
Really, the victory is more Filipino than American, but for creating a vehicle with such incredible ruggedness, simplicity, and utility, we'll still hand a 'best moment' nod to Jeep.
What's been Jeep's worst moment?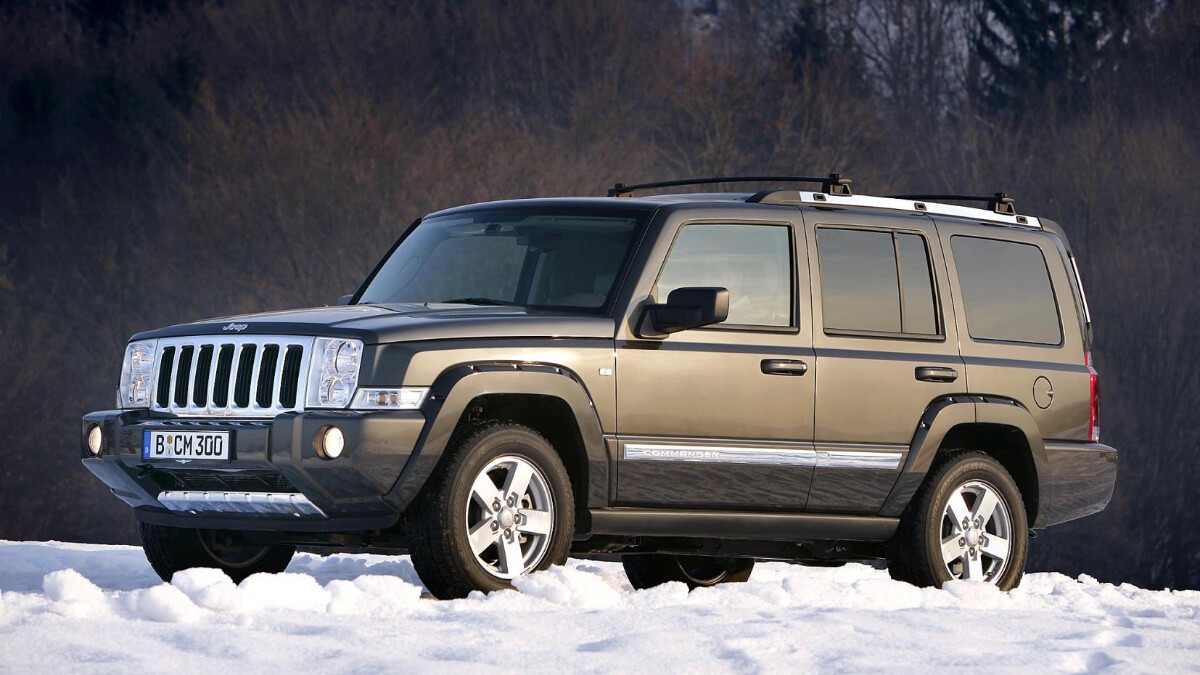 Easy one, this: the Jeep Commander. So bad, even the boss hated it. The late Sergio Marchionne was reported to have said it was "unfit for human consumption," and that despite selling 'some', "I don't know why people bought them."
Oof.
What's Jeep's most surprising moment?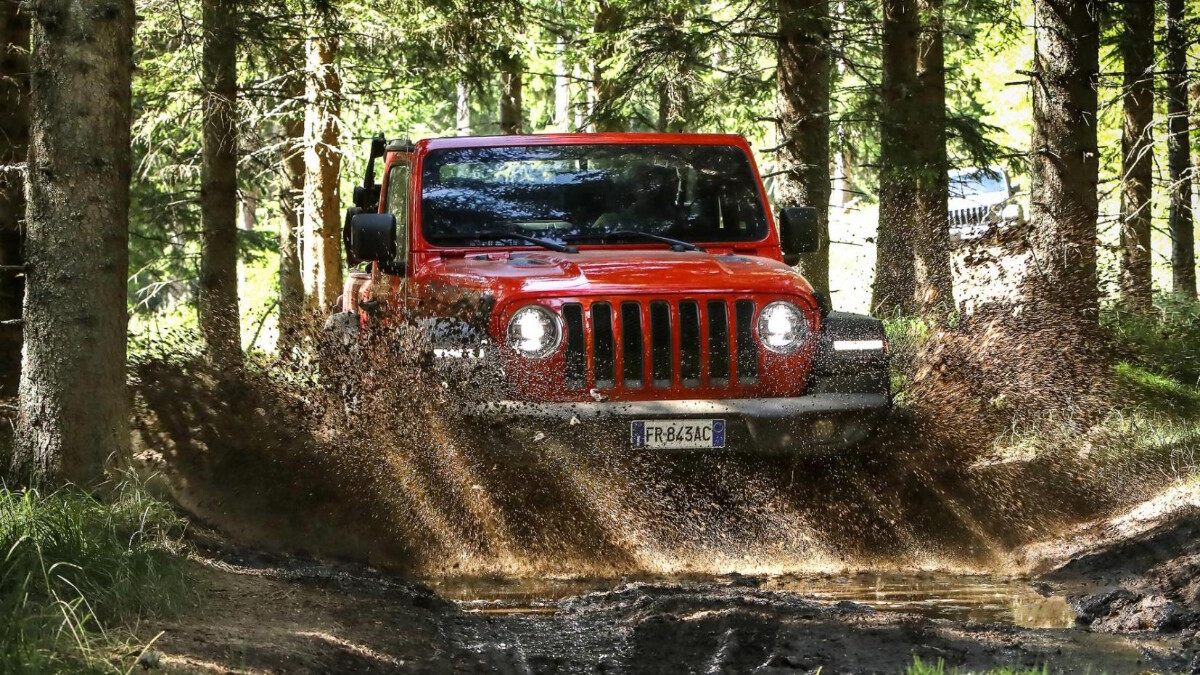 Let's make this answer multiple-choice, no? Because that's definitely how answers work.
For some, it might be spinning an entire car company, ethos, and mythos off a simple wartime conveyance. For others, it could be the sheer number of companies who've owned Jeep since its inception in the '40s—first Willys, then Kaiser, AMC (with a bit of Renault input), then Chrysler in three different guises (Chrysler, Daimler-Chrysler, then Fiat-Chrysler), before settling in under the vast agglomeration that is Stellantis.
Or, of course, it could be that time Jeep launched the then-new Grand Cherokee by driving it through a plate glass window.
What's the best concept Jeep built?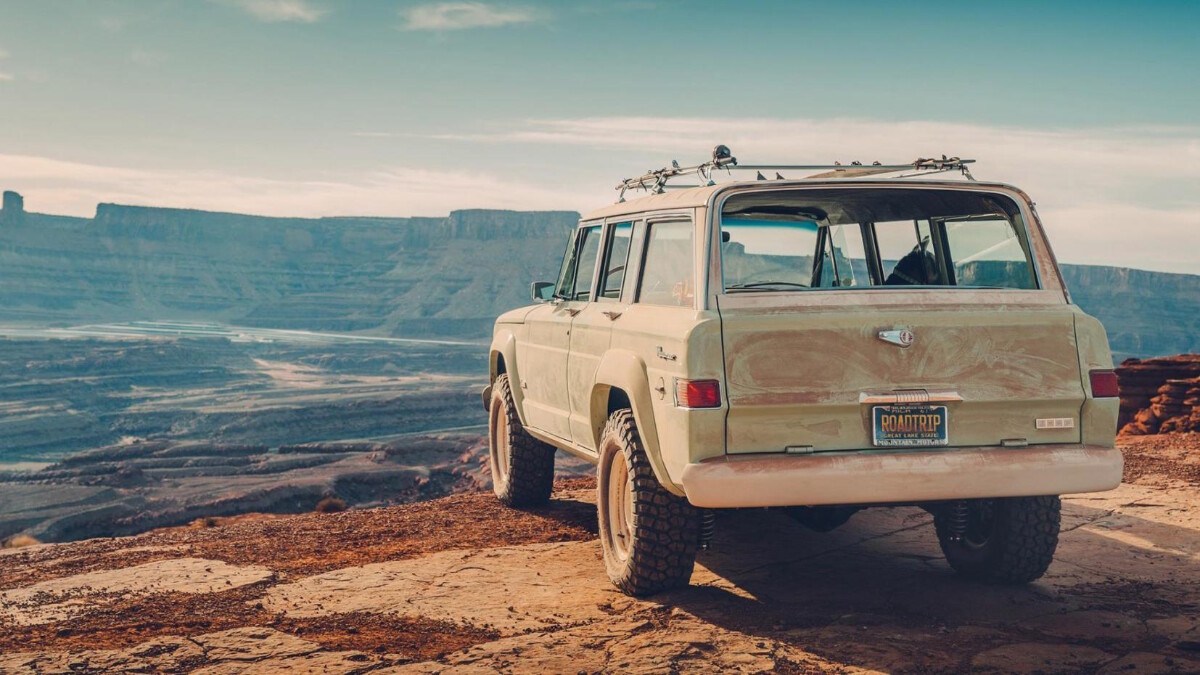 Jeep, especially recently, has done some staggeringly good concept cars, from best-of restomods to insane, barrel-chested off-road monsters that should run on human growth hormone, not gasoline. And they take them all out to Moab every Easter to use them as Our Lady of Blessed Acceleration intended. None of this 'careful, it's just a concept car' nonsense; these are proper things that work properly.
Our favorite, unequivocally, is the Wagoneer Roadtrip concept. We like it so much, in fact, that we've already written a story about it.
Tell me an interesting fact about Jeep.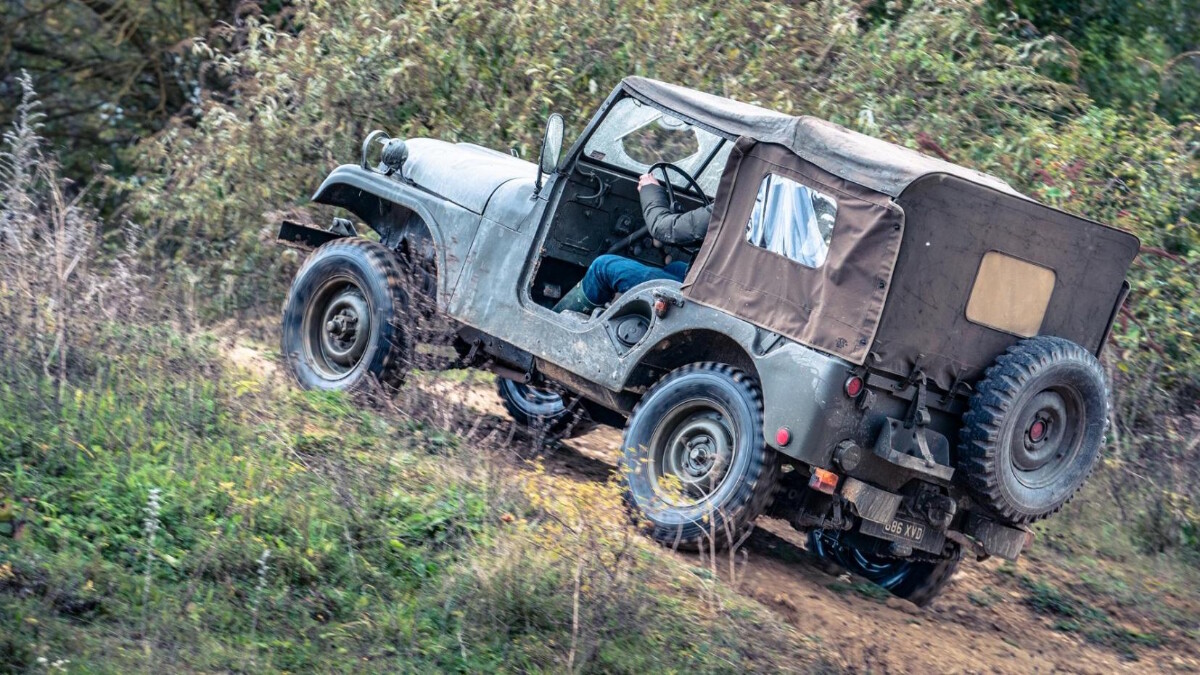 When someone from Jeep says that one of its vehicles is an icon, it'd be fairly easy to dismiss it as regular-strength American braggadocio and move on with our lives. But when they're talking about something that's not only the most iconic vehicle from history's greatest conflict, but also a bona fide design icon, it might actually be time to pay attention.
In fact, the Jeep M38A1 is the only American vehicle on display in Manhattan's Museum of Modern Art, in among an ultra-rare Cisitalia 202, an E-Type roadster, a Citroen DS, a first-gen Porsche 911, and the prettiest Formula 1 car of our generation, the Ferrari 641. Not a bad effort for one of the most utilitarian vehicles ever created.
NOTE: This article first appeared on TopGear.com. Minor edits have been made.
Top Gear Philippines is now on Quento! Click here to download the app and enjoy more articles and videos from Top Gear Philippines and your favorite websites.