Koenigsegg is doing social distancing right. Recently, it let the Jesko Absolut out for a roam around the company's private runway. Now, it has let its latest announcement, the 1,700hp Gemera four-seater, out for a play in the sunshine.
Only 300 Gemeras will be built, each costing somewhere in the ballpark of €1.7 million (P94.2 million). And usually, when a four-seat vertical-doored hypercar with a mouth-mangling name and promises of 1,700hp from—checks notes—an engine the size of a Ford Focus's motor, well, Top Gear pops to the wardrobe and puts on its skeptical hat. Because it sounds like well-meaning cartoonish nonsense.
However, when Koenigsegg says it's building a family car with so many superpowers that it could become a new member of Marvel's Avengers, we put on our 'we're listening intently' hat instead. So, take five, ogle the Gemera exploring a rural airstrip, and get a load of these specs.
Continue reading below ↓
Recommended Videos
Koenigsegg says the 800-volt battery in the Gemera will power its rear-wheel electric motors for up to 50km with zero local emissions, no noise, and a top speed of 300kph. Sufficient?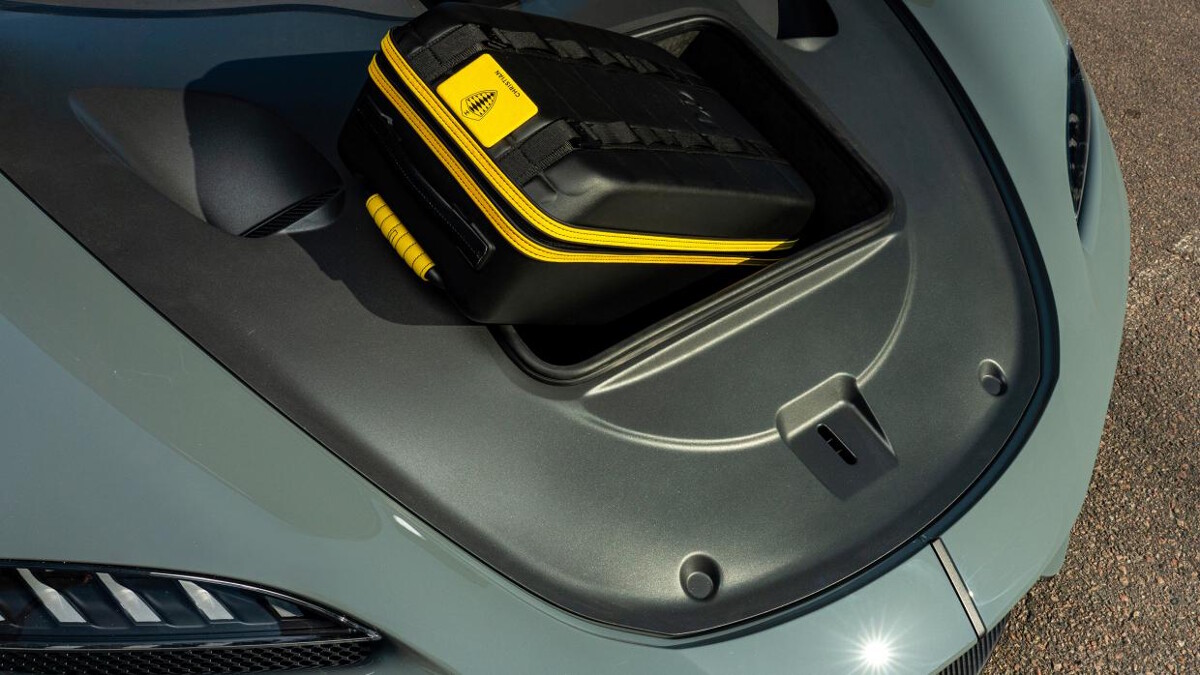 Apparently, for €1.7 million, you don't even get a luggage-fitting lesson. That costs extra. However...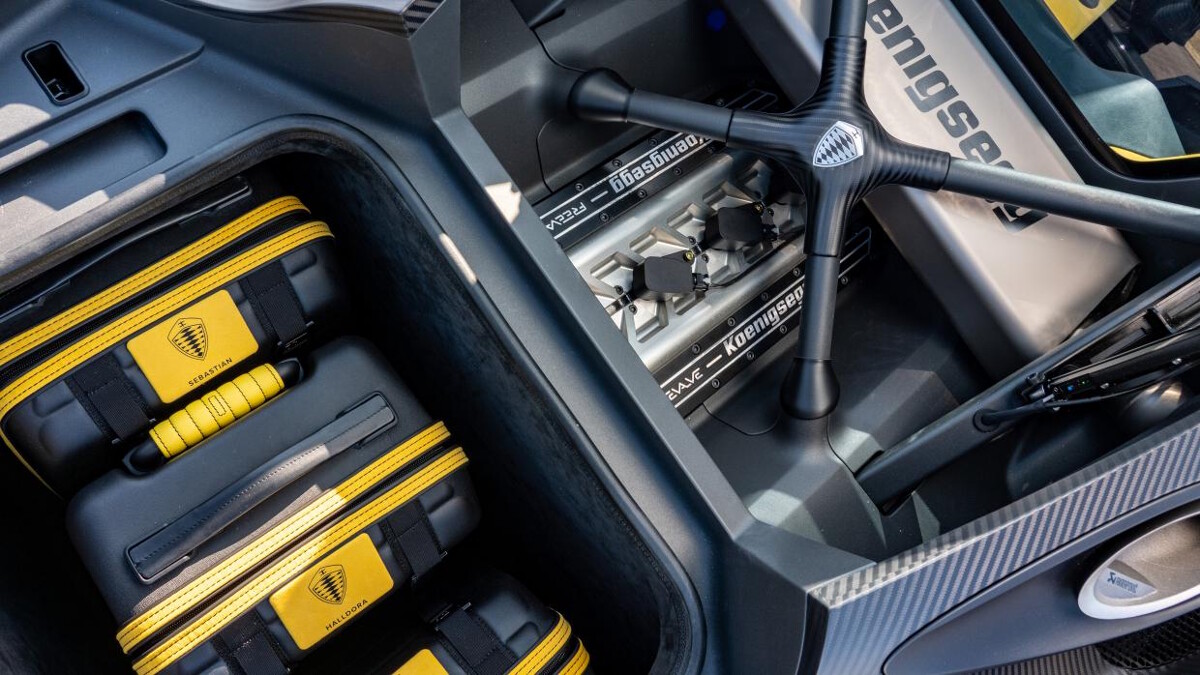 ...despite housing a 600hp 2.0-liter camless gasoline engine, electric drivetrain, and space for four adults, the Gemera can apparently swallow up to 200 liters of luggage, in these handy bespoke cases. They ought to be very easy to spot on the baggage claim carousel.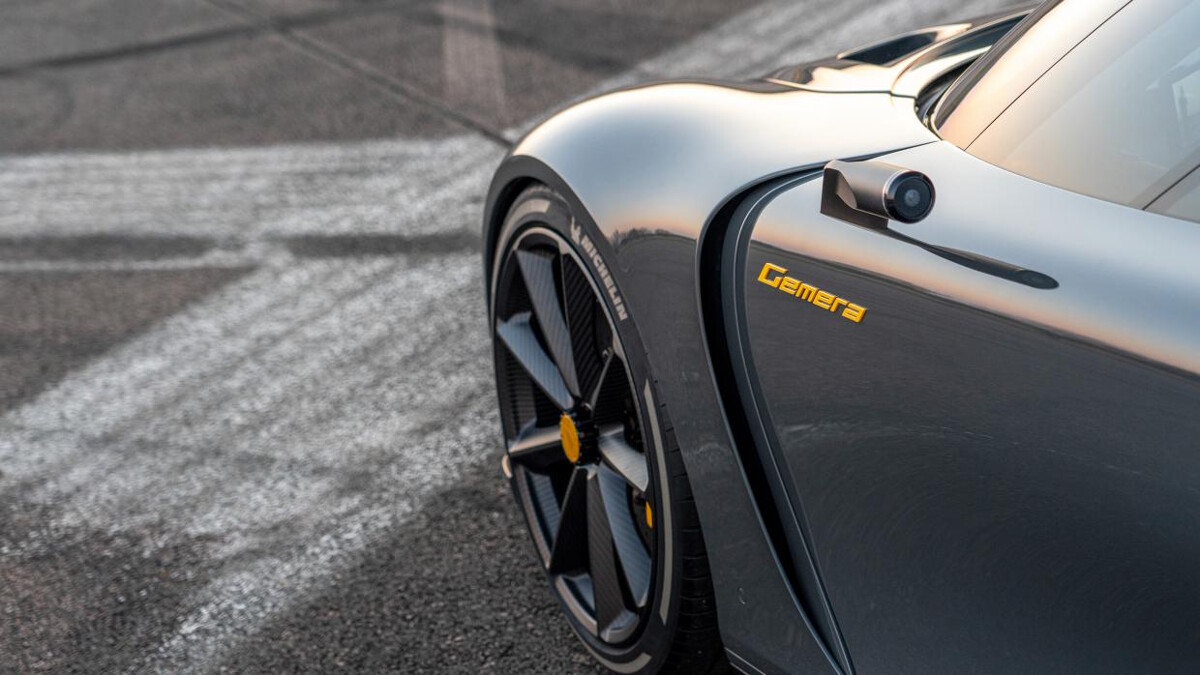 In case you missed the memo, in the year 2020, it's now illegal to present a futuristic-looking new car and fit it with actual, physcial, medieval door mirrors.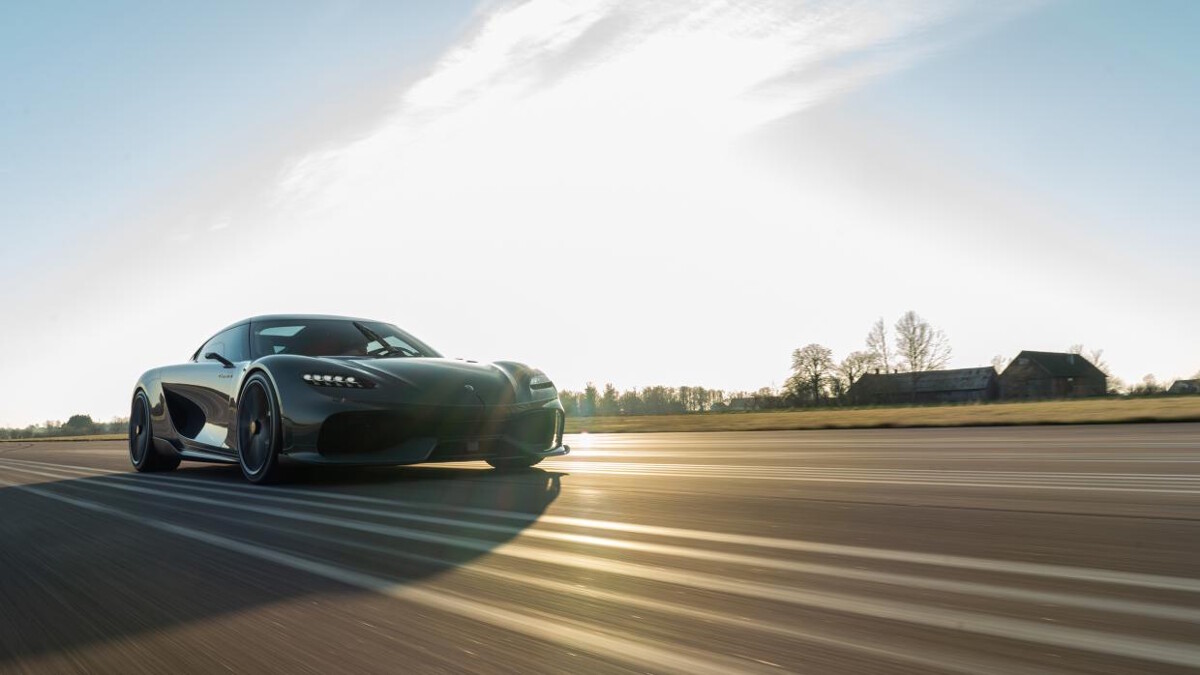 It moves! In fact, Koenigsegg claims its hybrid family car will launch from 0-100kph in 1.9sec, which means it's actually quicker to accelerate than the chimes from the mouths of Tesla disciples who refuse to believe anyone could build a quicker four-seater than Elon.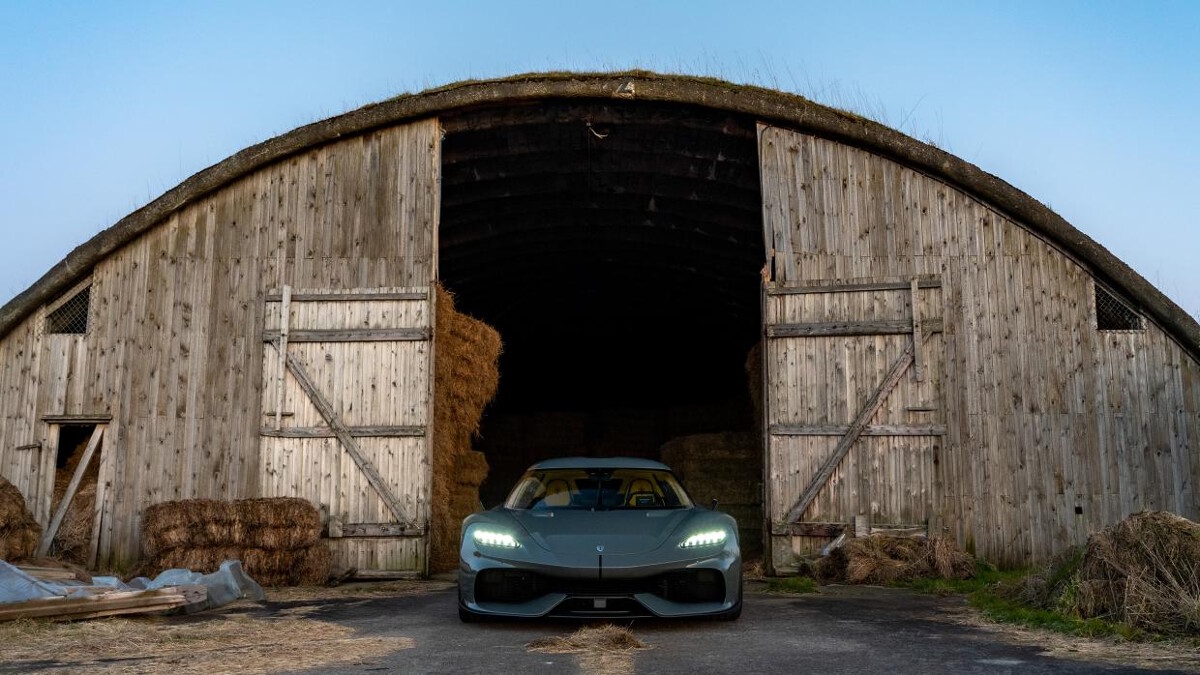 We'll be honest—we thought Koenigsegg's factory would be a little more outwardly impressive.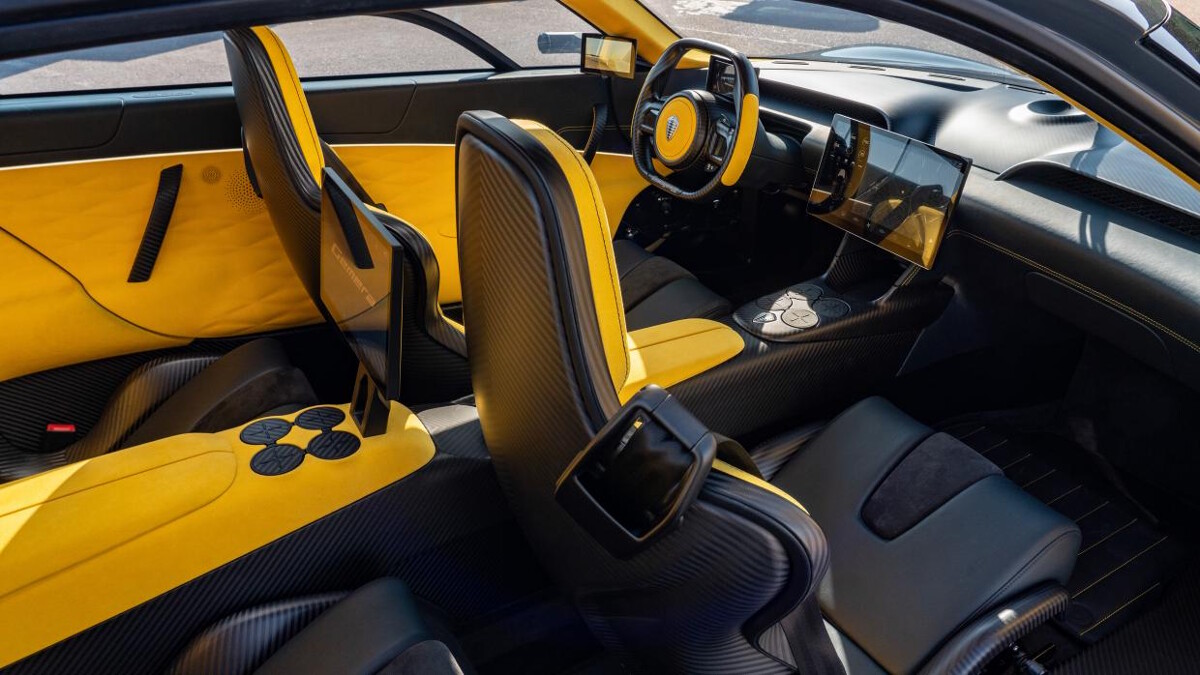 You'd forgive a supercar maker that had drawn something this outlandish for not getting bogged down in all that 'normal car' flimflam, and not bothering with expensive-to-code driver aids. Not here. Koenigsegg says each Gemera will be fitted as standard with six 'smart' airbags, traction control, stability control, ABS, and advanced driver-assistance systems. But no parachute.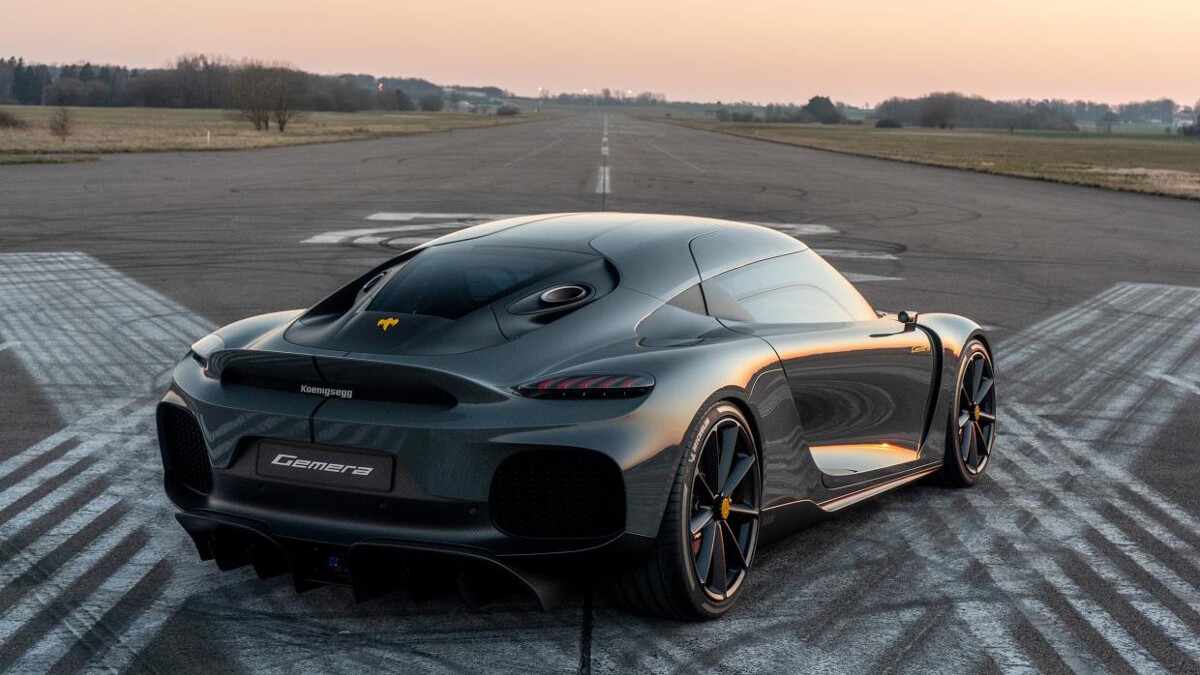 Call us crazy, but is it just us that sees ever-such-a-tiny-little bit of Porsche Cayman about that backside?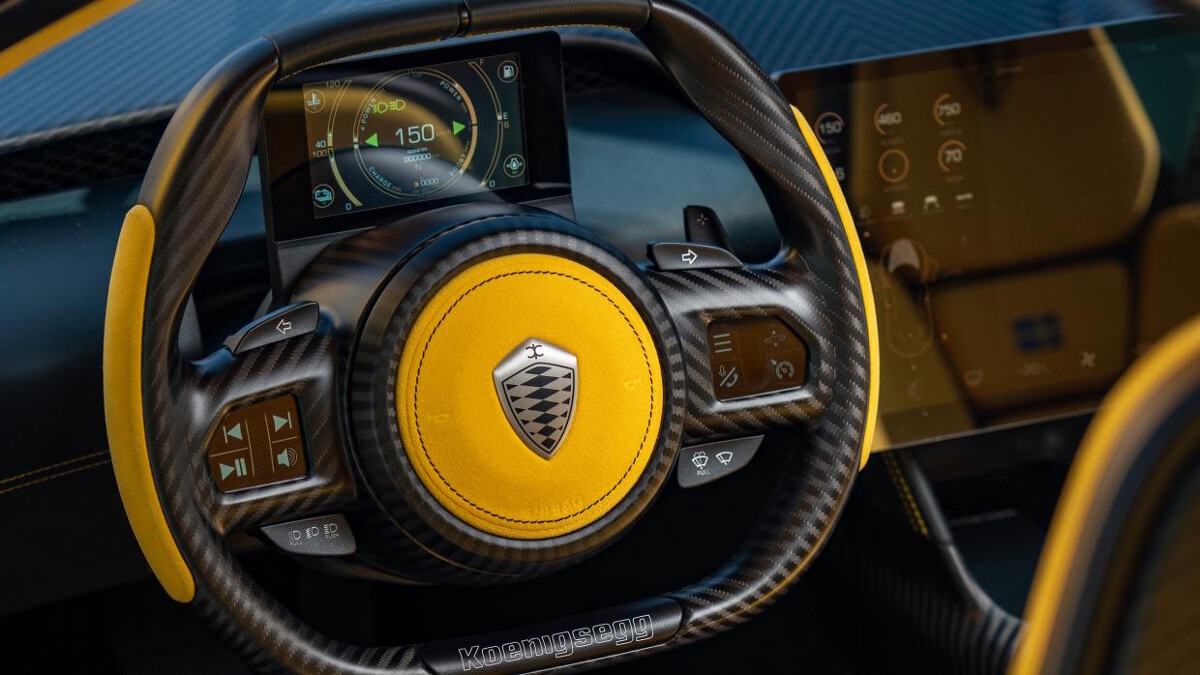 Not content with wiper and indicator controls that move with the steering wheel, Koenigsegg has designed the whole instrument screen to pivot with the wheel, though the display always remains pointing 'up,' so to speak. The front touchscreen is a 13-incher. Got FOMO, rear passengers? Worry not—there's another screen in the back just for you.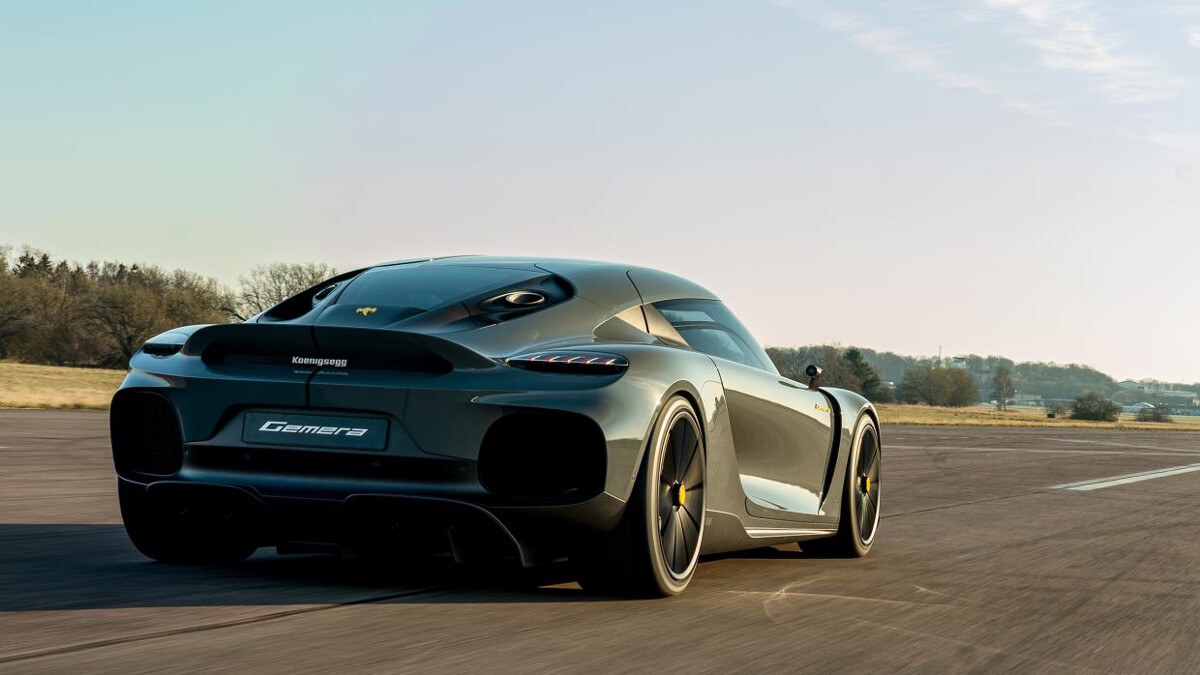 The Gemera's design owes more to Koenigsegg's earlier work than the more recent Agera RS or Regera. Not our words, but the words of the extremely talented man who sketched it.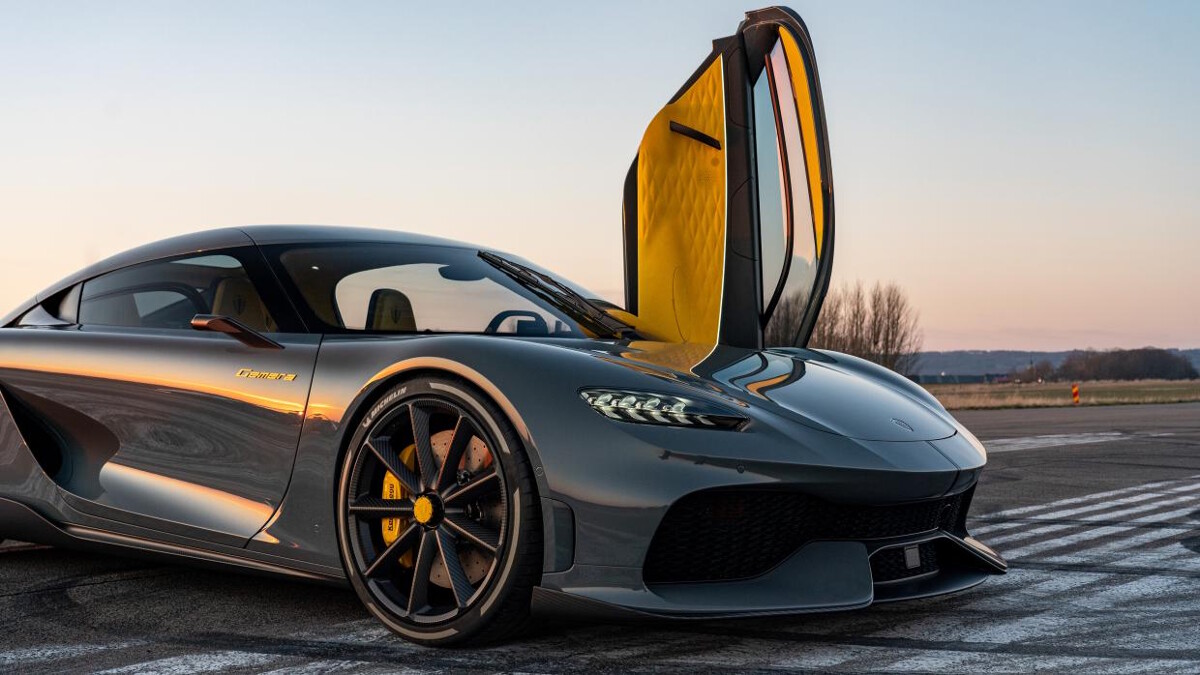 As much of an Angelholm trademark as the batty performance figures are the vertical-opening 'Koenigsegg Automated Twisted Synchrohelix Actuation Doors.' The carbon core of the car is so strong that even with a three-meter wheelbase, Koenigsegg has been able to ditch the B-pillar to ease access into the cabin.
Done looking at pictures of the Gemera? Then you'll want some moving images and sound for dessert, then? Allow us to oblige, with Top Gear's guided video tour of the new mega-GT.
NOTE: This article first appeared on TopGear.com. Minor edits have been made.