What's Lamborghini, and when did it start making cars?
It's an old story, but a good one.
In the late '50s, tractor magnate Ferruccio Lamborghini is disgruntled with the unreliability of his Ferrari. Disassembling the engine and the transmission—he's a mechanic by trade—he discovers his Ferrari's clutch is identical to one fitted to one of his own tractors.
Ferruccio tracks down Enzo and corners him. "You build your beautiful cars with my tractor parts!" he accuses the Ferrari founder. He is not a man given to suffering in silence.
ADVERTISEMENT - CONTINUE READING BELOW ↓
Enzo—like Ferruccio, not one for quiet diplomacy—replies: "You are a tractor driver, you are a farmer. You shouldn't complain driving my cars because they're the best cars in the world."
This, safe to say, does not go down well. Apparently incensed at this slight upon his mechanical sensitivity, Ferruccio takes it upon himself to show Enzo how a sports car should be done. He sets out to build a grand tourer to beat Ferrari at its own game, and, in 1964, reveals the first Lamborghini, the 350GT (pictured above). The rest, as they say, is history.
Where are Lamborghinis built, and how many does the carmaker build in a year?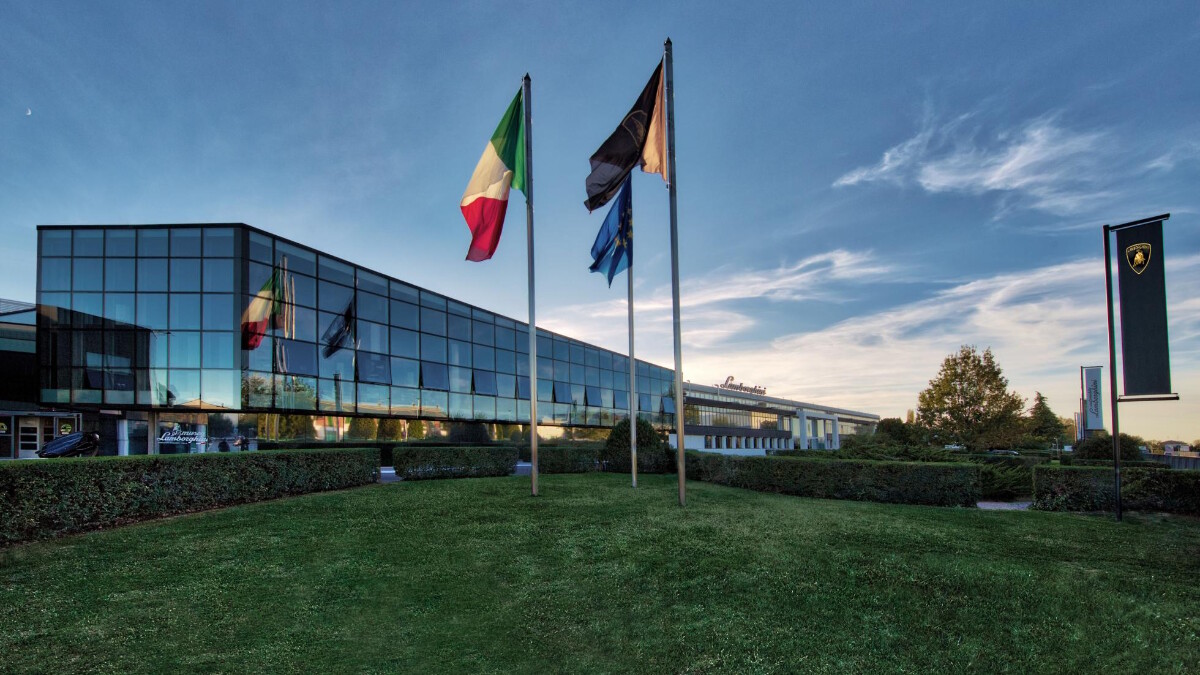 ADVERTISEMENT - CONTINUE READING BELOW ↓
Recommended Videos
In the frankly delicious-sounding Italian town of Sant'Agata Bolognese, located in the same fertile corner of northern Italy as Ferrari's hometown of Maranello, Maserati's hometown of Modena, and Pagani's hometown of San Cesario sul Panaro. Though owned by Audi since 1998, Lamborghini still builds all its cars in its own factory. No outsourcing to Lesotho here.
And it's building more cars than ever before. In 2019, the Italian carmaker shifted a record 8,205 cars worldwide, a total heavily boosted by the arrival of the Urus. As recently as 2001, Lambo was selling less than 300 cars a year. Globally.
What cars does Lamborghini build?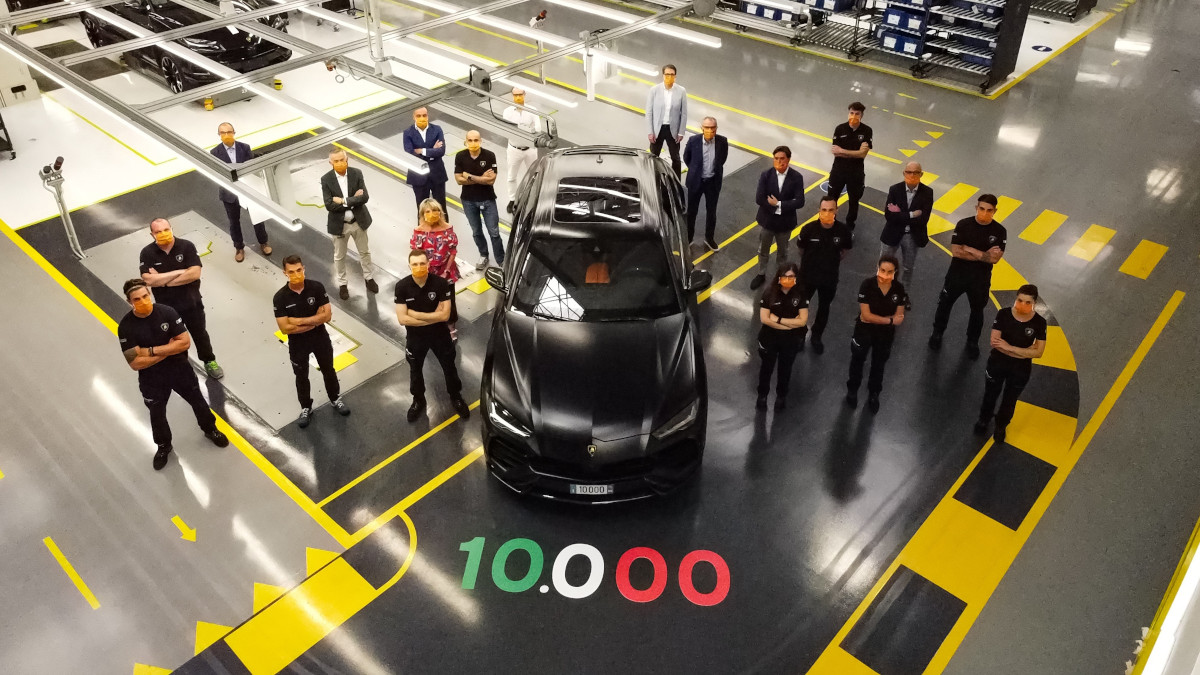 ADVERTISEMENT - CONTINUE READING BELOW ↓
Lambo's range currently comprises three models. You've got the Huracan, a two-seater V10 sharing more than a little DNA with the Audi R8. Then, further up the tree, the flagship Aventador supercar: naturally aspirated V12 engine, four-wheel drive, outrageous speed, bodywork pointy enough to slice your salami wafer-thin.
And then, of course, there's the Urus, a 641hp, front-engined crossover, and officially the fastest SUV to lap the Nürburgring. Or at least it was until the Audi RSQ8 usurped it late last year. Family politics right there.
What's the cheapest car Lamborghini builds...and what's the most expensive?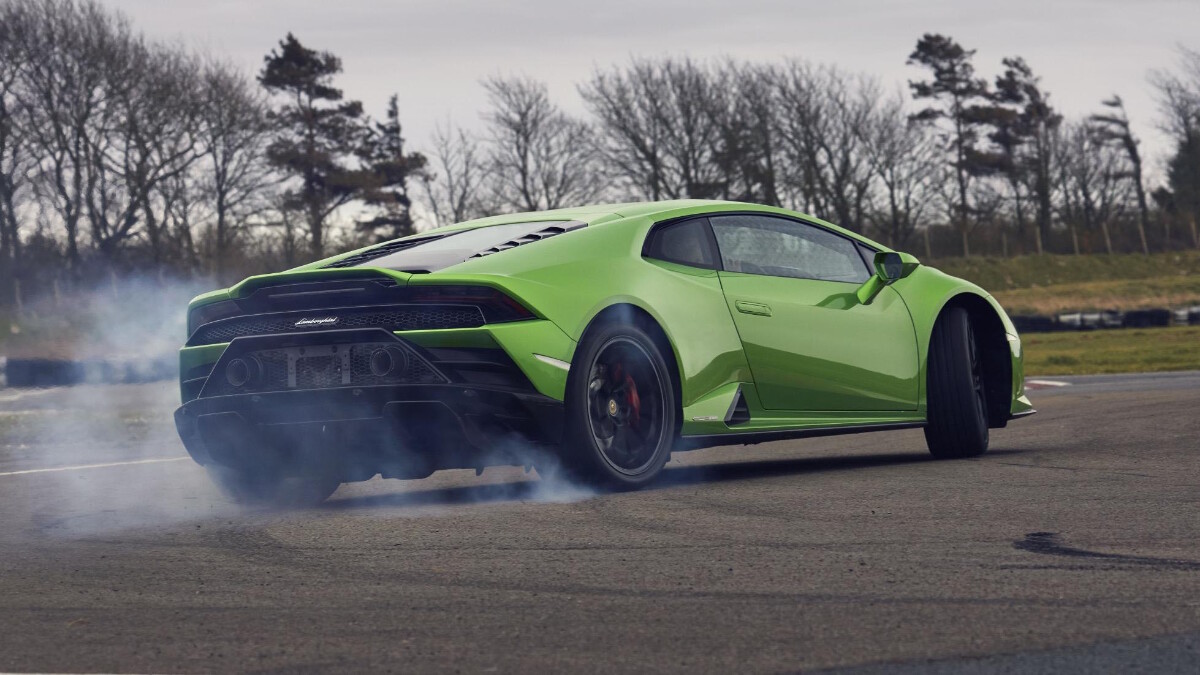 ADVERTISEMENT - CONTINUE READING BELOW ↓
Right now, the cheapest way to get a new Lambo onto your driveway is the entry-level, rear-wheel-drive Huracan, which starts at a frankly paltry £155,400 (P10 million). They're practically giving it away!
However, please note the basest Huracan is rear-wheel-drive only, so if you live in the Arctic Circle or are not good at driving, you'll want to spend a bit more on the four-wheel-drive version.
Among regular Lamborghinis, if that's not an utter contradiction in terms, priciest is the Aventador, which starts at £270,000 (P17.4 million) and heads rapidly north once you've spec'd your lime-green-on-purple-leather interior. But if you want to spend a whole lot more than that on your Lambo, you'll get your chance. Lamborghini loves its special editions, and will rarely let more than a few months pass without announcing another low-volume special with an exorbitant price tag.
What's the fastest Lamborghini ever built?
ADVERTISEMENT - CONTINUE READING BELOW ↓
Depends whose numbers you believe, but let's go for the Siån. This Aventador-based hybrid will, courtesy of a combined 774hp and four-wheel drive, accelerate from zero to 100kph in a time Lamborghini describes as 'under 2.8sec.' So approximately 2.79sec, then?
Top speed? According to Lambo, 'more than 217mph'. So...218mph (350kph), then?
What's been Lamborghini's best moment?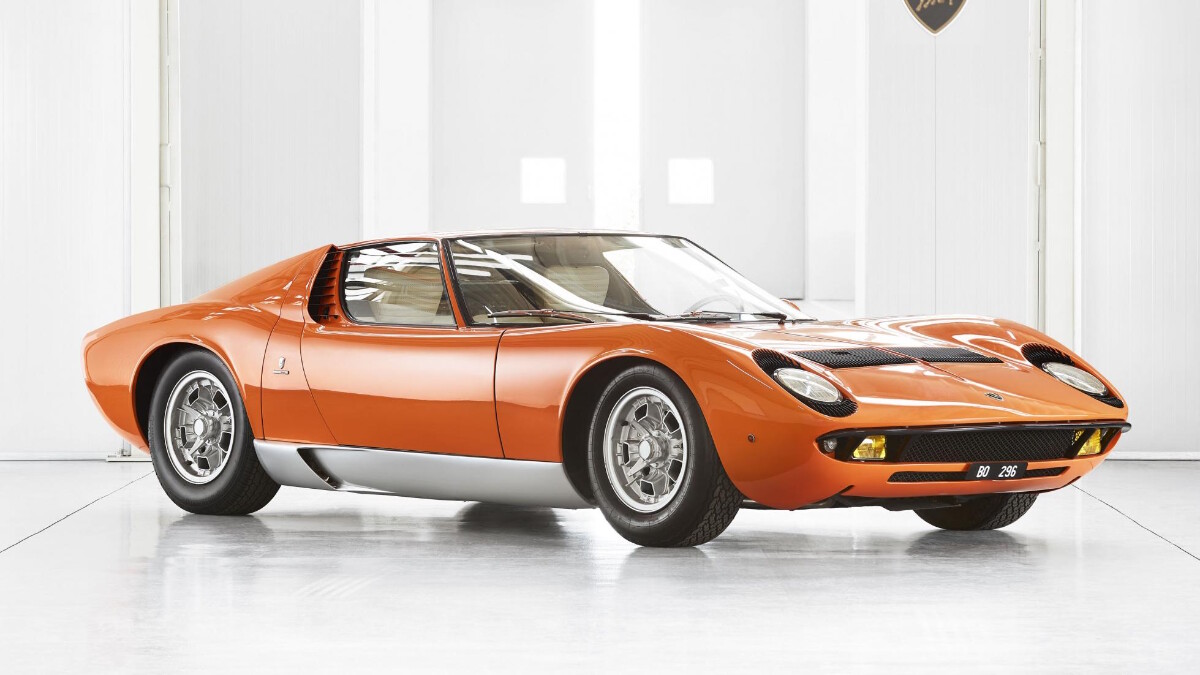 ADVERTISEMENT - CONTINUE READING BELOW ↓
The Miura. There have been more outrageous Lamborghinis and there have been quicker Lamborghinis, but the Miura was the supercar that kick-started it all. The car that introduced Lambo as the purveyor of showy, shouty supercars. The car, in fact, that introduced the very notion of showy, shouty supercars.
Without the Miura we wouldn't have had the Countach, the Diablo, the Murcielago, or the Aventador. Arguably, we wouldn't have had Pagani or Koenigsegg, either. Without the Miura, the world would have been a whole lot less fun.
What's been Lamborghini's worst moment?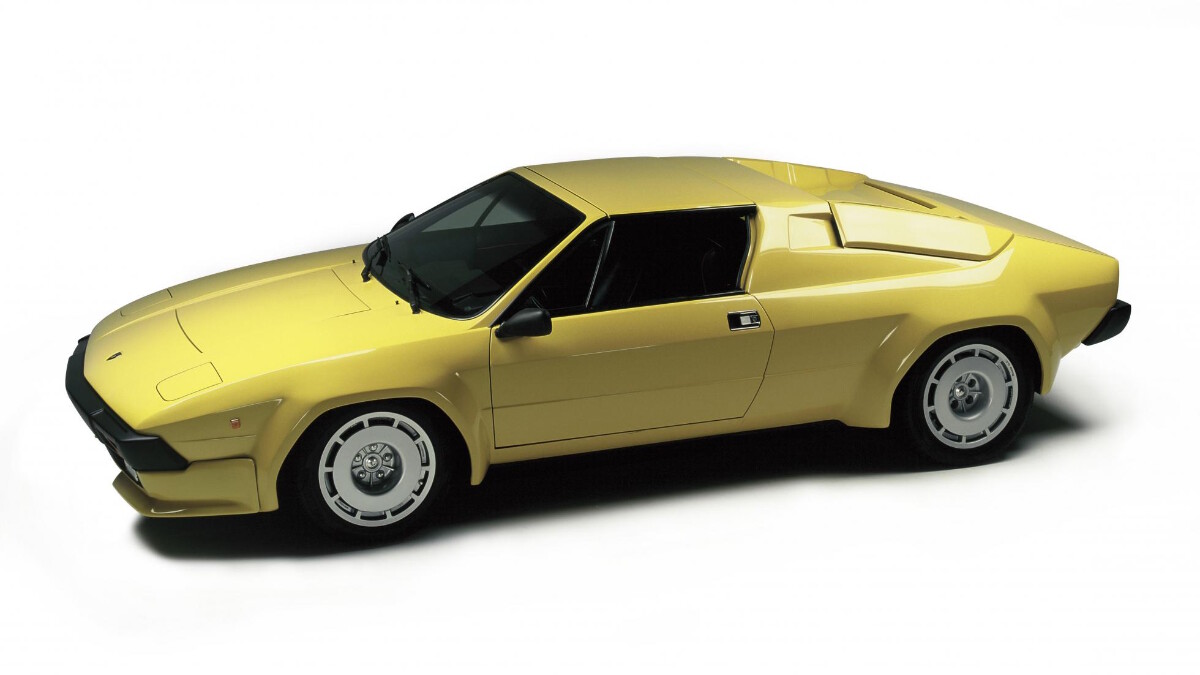 ADVERTISEMENT - CONTINUE READING BELOW ↓
The Jalpa. The entry-level Lambo of the '80s. Think of it as the Huracan of its day, only much worse.
Essentially, the Jalpa was a facelifted Silhouette, except that facelifts are intended to make the faceliftee look younger and fresher, and the Jalpa, even when new, looked neither young nor fresh. Lamborghini claimed it would do 0-60mph (97kph) in under 6sec. This was only true if you pushed it off a very high bridge.
Despite barely 400 Jalpas ever being produced, it's still possible to pick up a low-mileage example for reasonable money. This is because most Jalpas suffered mechanical failure long before they had the chance to rack up big miles.
What's Lamborghinis' most surprising moment?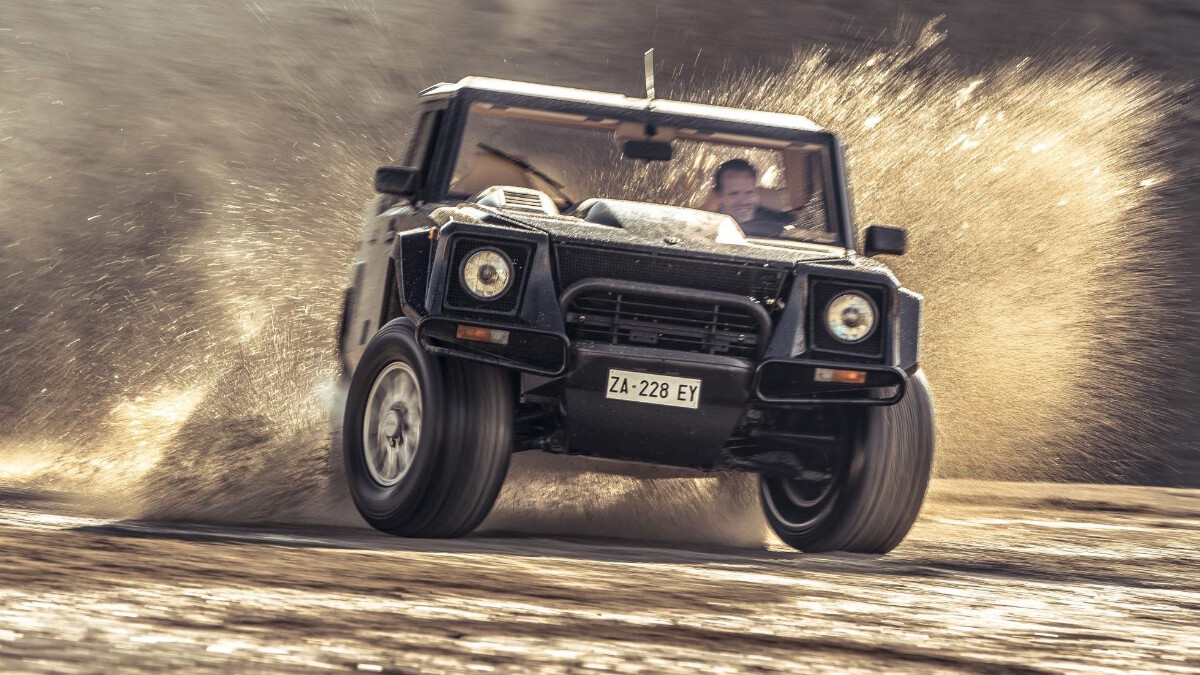 ADVERTISEMENT - CONTINUE READING BELOW ↓
The LM002. Unexpected less in the sense of, "Darling, you got me flowers, how unexpected!" and more, "Darling, there appears to be a full-grown bull elephant in the conservatory."
Introduced in 1986, the 'Rambo Lambo' was powered by a Countach V12. But if you found that a bit weedy, you could also have it with a 700hp Lamborghini powerboat engine. And by 'you could also have it with,' we of course mean 'at least one deranged billionaire decided to have it with.'
Positive: The LM002 was a genuine trendsetter, presaging the current slew of super-SUVs. Negative: Uday Hussein owned one. Swings and roundabouts.
What's the best concept Lamborghini built?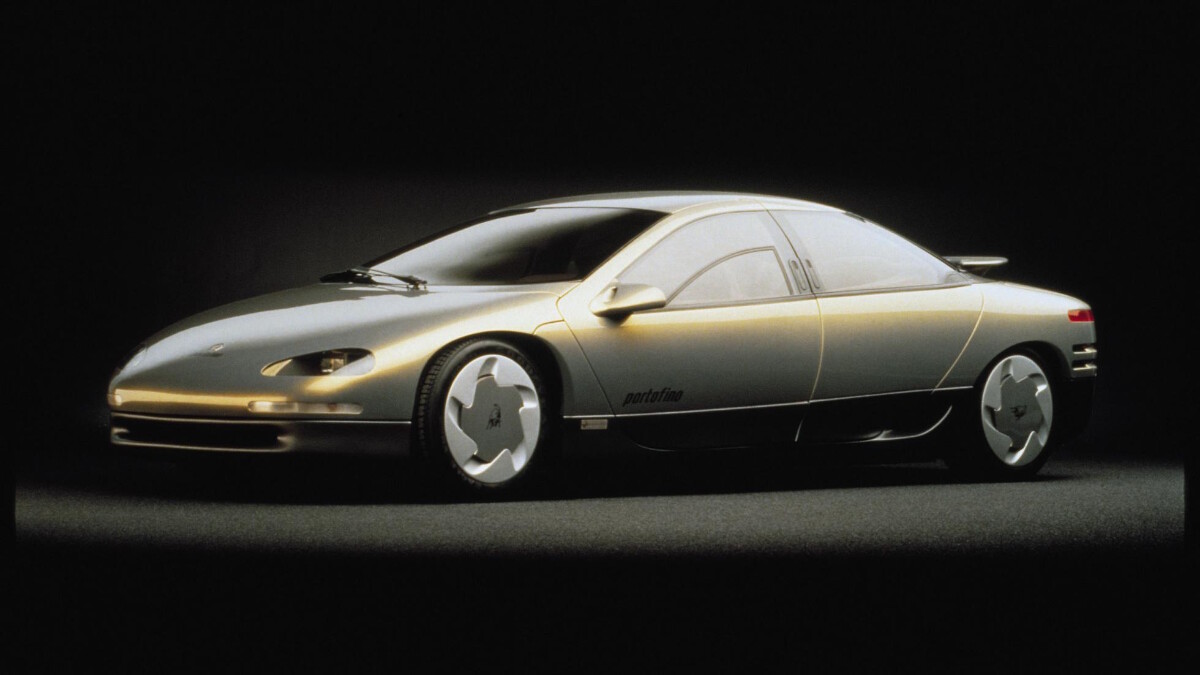 ADVERTISEMENT - CONTINUE READING BELOW ↓
Tough category, this one. No one does a daft concept like Lambo does a daft concept.
It's tempting to go with the 2013 Egoista, the V10-powered, canopy-roofed insect spaceship described by Lamborghini as 'the extreme of hedonism' and by Top Gear as 'compromised for the school run.'
Or the 1998 Pregunta, the Diablo-based V12 whose lumpiness of styling was only matched by its lumpiness of name.
But we're plumping for the 1987 Portofino. Partly because of the weird doors and the weird glasshouse, and the fact it's a four-seater with the engine in the rear, but also because you just know how much it'll have annoyed Ferrari that Lamborghini laid its hands on the 'Portofino' name.
Tell me an interesting fact about Lamborghini.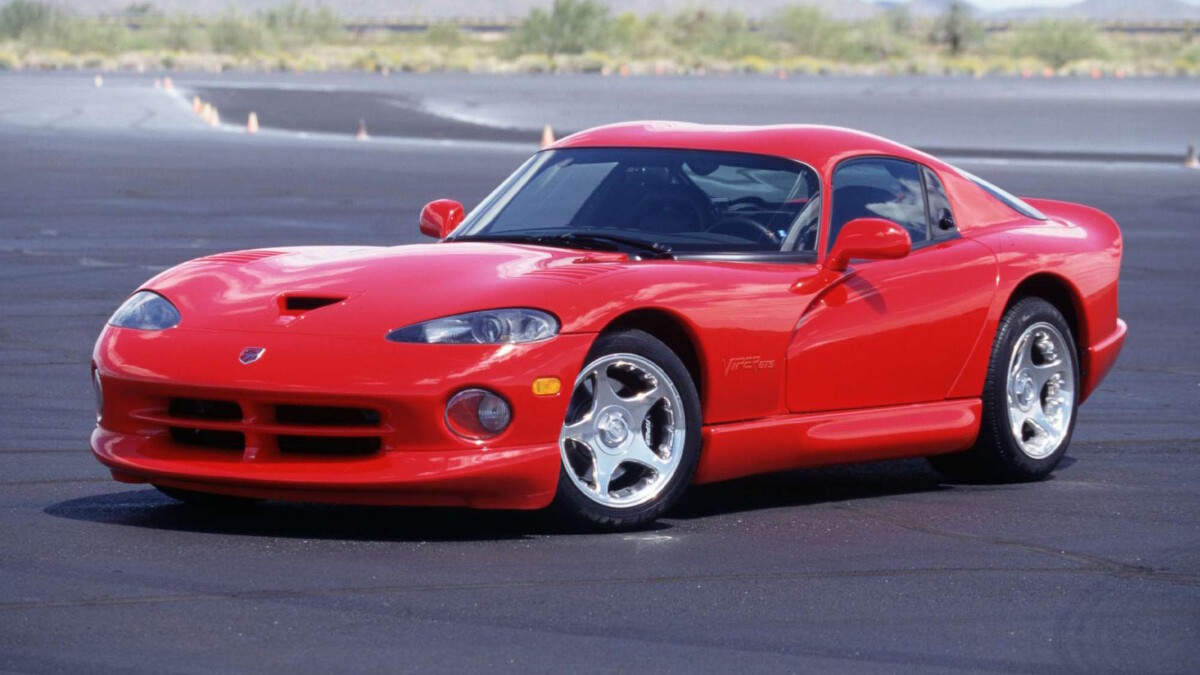 ADVERTISEMENT - CONTINUE READING BELOW ↓
Lamborghini had a hand in the original Dodge Viper.
In 1989, when Chrysler was developing its muscle car, it was on the hunt for a suitably potent and many-cylindered engine. Instead of developing one from scratch (expensive), it took a cast-iron block from the truck division, handed it over to Lamborghini—at the time, part-owned by Chrysler—and said, um, anything you can do to make this a bit less…truck-ish?
Lambo recast the block in aluminum, and revised the cooling system and the crankshaft balance, creating an 8.0-liter V10 that made a mighty respectable—by the standards of the day—400hp. Truck-engine muscle car: not so cool. Lamborghini-truck-engined muscle car: very cool.
NOTE: This article first appeared on TopGear.com. Minor edits have been made.