1) Bentley Bentayga – Mulliner hamper
Luxury SUVs are ten a penny these days, but Bentley still has a few tricks up its sleeve courtesy of the firm's Mulliner department, jam-packed with coachbuilding and wish-fulfillment specialists.
The hamper setup isn't your traditional wicker trunk—rather, it sits on a custom-engineered docking mechanism that allows the hamper system to be pulled forward and even removed, the lids providing handy seating at the horse racing, celebrity bowls tournament, or wherever you are.
ADVERTISEMENT - CONTINUE READING BELOW ↓
Don't worry about packing the plastic plates, either—the Mulliner hamper features bespoke china crockery, cutlery, and crystal glassware, as well as a Bentley 'Flying B' bottle stopper for your booze. There's storage space for your scotch eggs and ginger beer, and even a fridge.
Price: Over £20,000 (P1.26 million)
2) Bentley Continental GT – rotating dashboard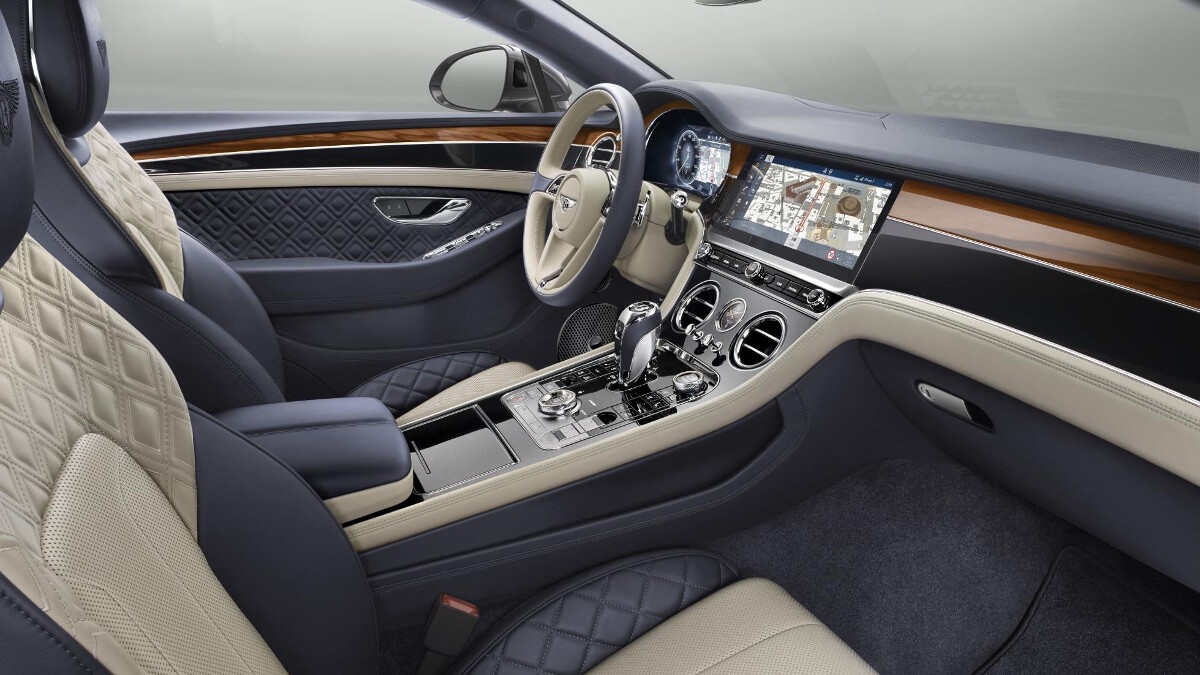 ADVERTISEMENT - CONTINUE READING BELOW ↓
Recommended Videos
What's the point in being wealthy if you can't show it off to your friends? We can only imagine they'll love watching you spin the optional rotating dashboard display on your Bentley Continental GT.
Like with James Bond's number plate, you can choose between swanky analog dials (displaying outside air temperature, compass and chronometer), a 12.3-inch touchscreen, or austere walnut veneer. Or whatever expensive veneer you've spec'd on the car, as there are many options to choose from.
Bentley says that its bespoke mechanism is made up of 40 moving parts, with an intelligent drive system that varies speeds to maintain tight tolerances, taking into account variances in friction and temperature. Fascinating facts to wow your friends.
Price: £4,770 (P300,240)
3) Rolls-Royce Cullinan – champagne chiller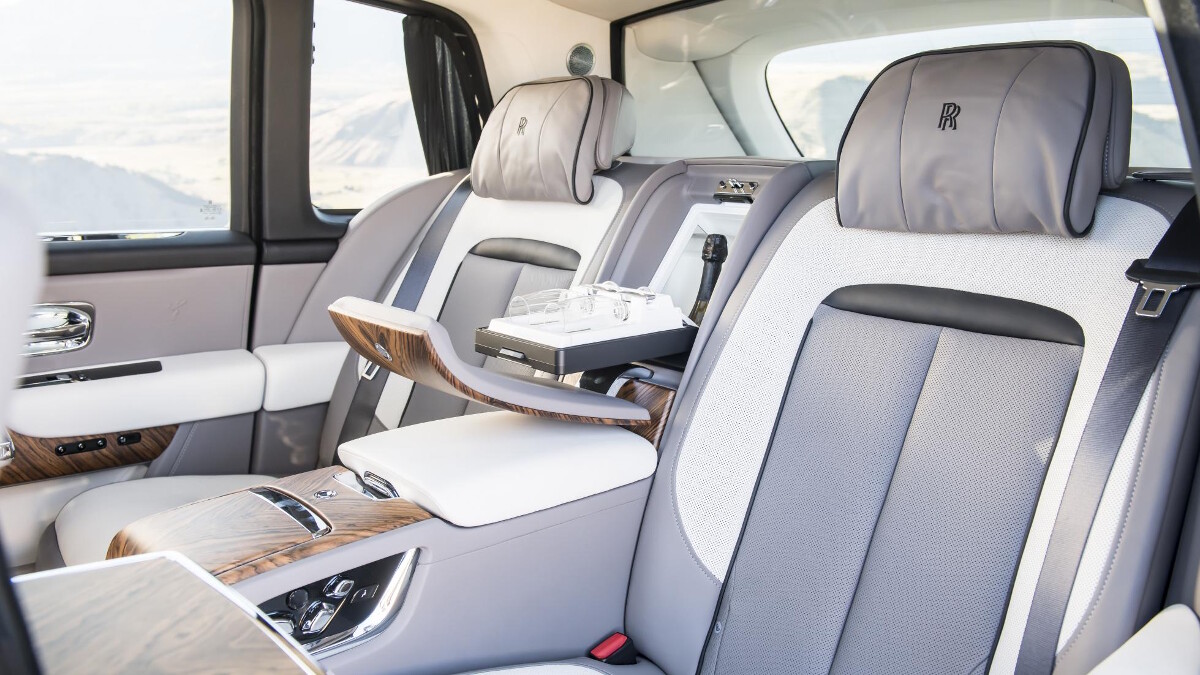 ADVERTISEMENT - CONTINUE READING BELOW ↓
If you've achieved success in life, obviously, you want to be able to toast yourself whenever you like—what could be better than having a champagne fridge on hand in the back of your car, complete with crystal glasses?
Get yourself a Rolls-Royce Cullinan, then—a touch over a quarter of a million for the car, but patting yourself on the back comes free. Spec your Rolls with the Individual Seat configuration in the back and it comes with the glamorously named Fixed Rear Center Console, incorporating the champers chiller and requisite equipment.
Not only that, but if you like your tipple a little peatier, there's even a set of Rolls-Royce-branded whisky glasses and a decanter to form a fully functioning drinks cabinet on wheels. If you're carting the kids around, then you can always swap the booze out for fruit squash and a couple of milkshakes, or something. To your health.
ADVERTISEMENT - CONTINUE READING BELOW ↓
Price: Over £270,000 (P17 million) for the car
4) Bentley Flying Spur – lambswool rugs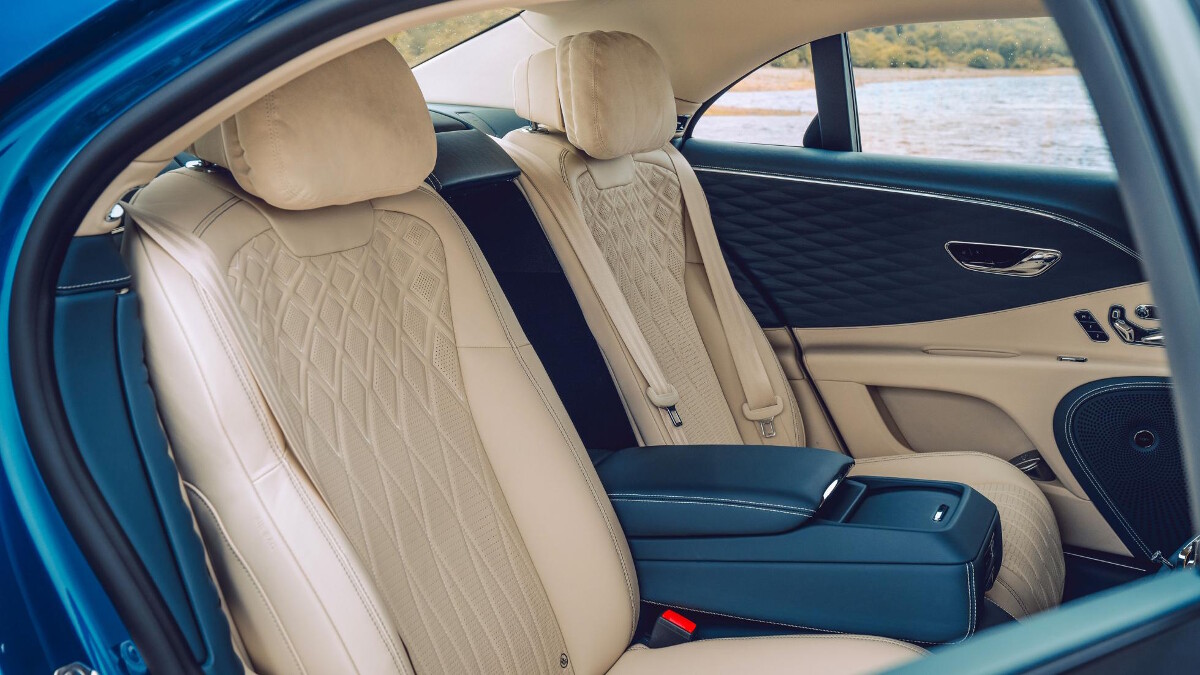 For high-flying, fast-driving company execs, the limo should be a home away from home—and that doesn't just mean having a splosh of aged scotch at your elbow wherever your Filofax leads you.
ADVERTISEMENT - CONTINUE READING BELOW ↓
The rear seats in the Bentley Flying Spur truly are a cocoon of luscious luxury, with heated and cooled massage seats that adjust in 14 different directions. Entertainment tablets can be found on the back of the front seats, allowing you to chillax with a film in between barking at underlings on the mobile.
But the best bit? Tick the box marked 'Lambswool Rugs' on the order form (or get someone to do it for you) and you'll get floor mats that Bentley says are 'soft, cushioned and naturally luxurious to the touch,' made from the softest natural lambswool. Because a posh car isn't truly luxurious until you need to wear slippers inside it.
Price: Around £1,500 (P94,400)
5) Rolls-Royce Wraith – Starlight headliner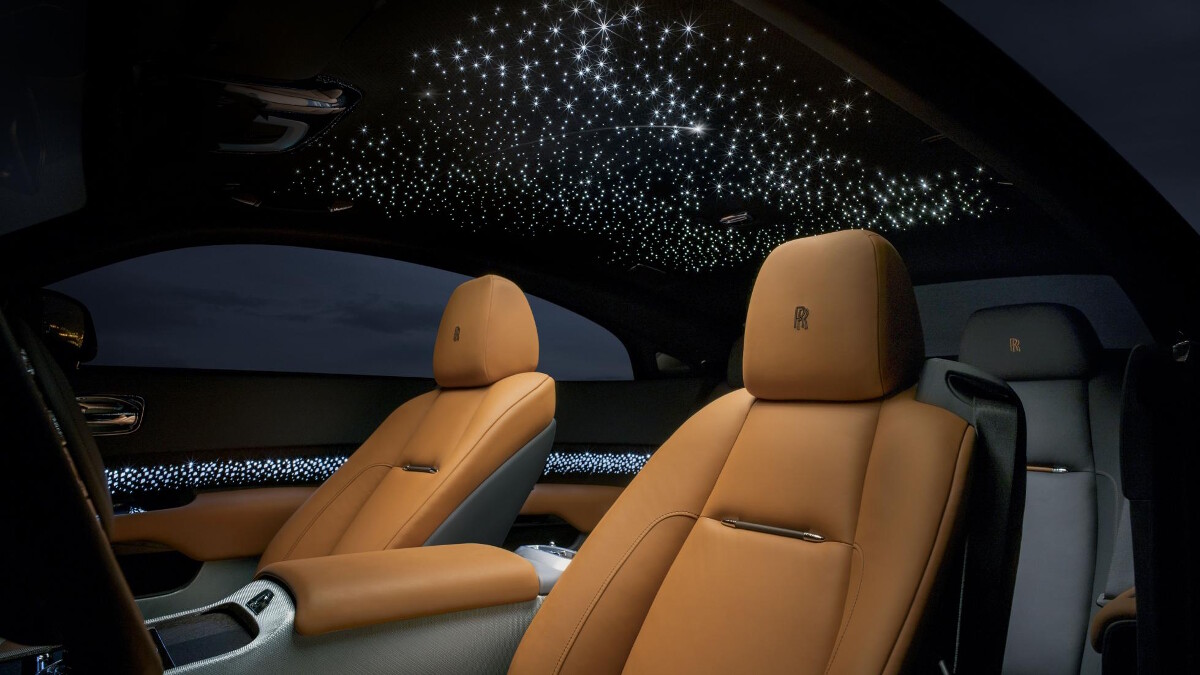 ADVERTISEMENT - CONTINUE READING BELOW ↓
Are you a fan of looking up at the stars? Now you can do it from the comfort of your Rolls-Royce, with the starlight headliner. It takes two of Rolls-Royce's master craftspeople around nine to 17 hours to put one of these bad boys together, depending on how complicated the order is.
The job varies because it's not merely a simple case of pricking holes in the roof lining and whacking in a few fiber-optic lights—the carmaker will replicate whatever constellation takes your fancy.
The leather headlining is perforated according to the desired pattern, and up to 1,600 fiber-optic lights are set into the holes at different angles, and the occupant can vary the intensity of the light using the onboard infotainment system. Space, it truly is the final frontier.
Price: Approximately £10,000 (P629,430)
6) Range Rover Sentinel – emergency escape system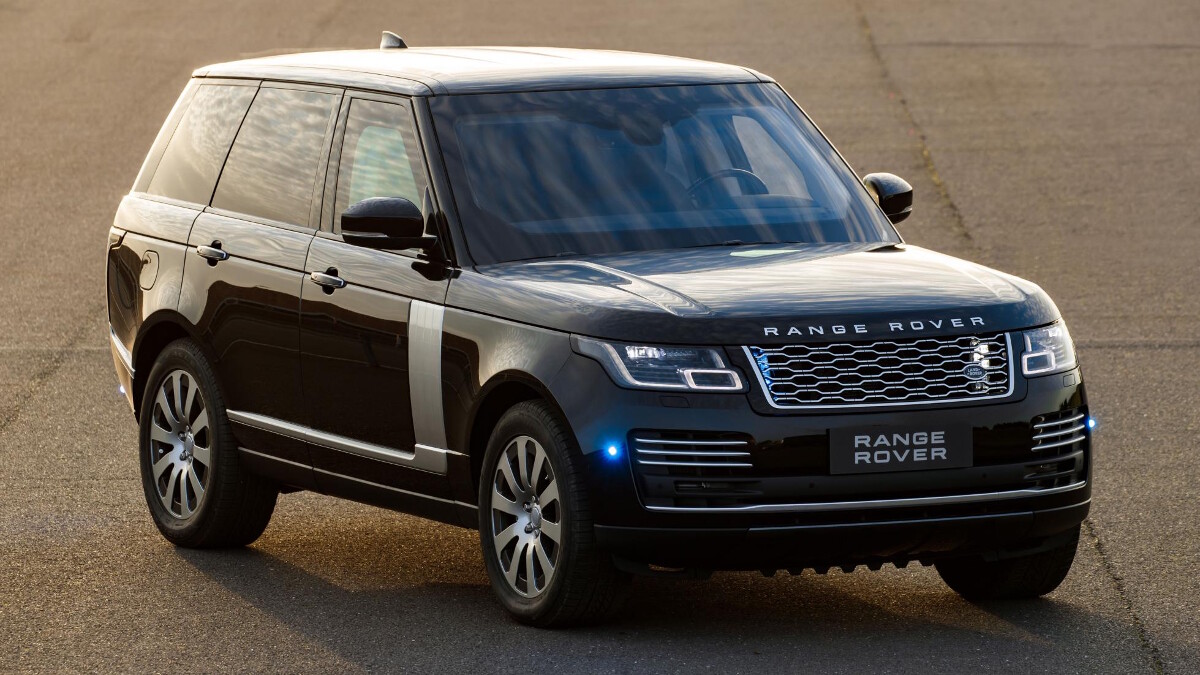 ADVERTISEMENT - CONTINUE READING BELOW ↓
If you're going to make money, you might need to make a few enemies on the way. That's just the way life goes. But don't worry, because Land Rover's Special Vehicle Operations unit has your back with the heavily armored Range Rover Sentinel.
It features all of the usual armored mod cons—it's bulletproof, safe against pipe bombs, grenades, and 7.62mm armour-piercing bullets, and also retains Range Rover's signature go-anywhere abilities. Probably the best all-around family car a high-value target can buy, although bear in mind that with 4.5 tons to lug around, the fuel economy from the supercharged V8 is likely to be trash. Best if you own some oil fields already.
The best thing about the Sentinel, however, is at the back of the car. Perhaps the worst has happened and the doors are damaged thanks to a particularly aggressive assassination attempt, or your soon-to-be-ex-driver has parked in a ridiculously tight spot again. Never fear—you have an escape hatch in the boot. Cinderella, you shall go to the ball.
ADVERTISEMENT - CONTINUE READING BELOW ↓
Price: From £350,000 (P22 million) plus taxes, if you pay them
7) Rolls-Royce Phantom – umbrellas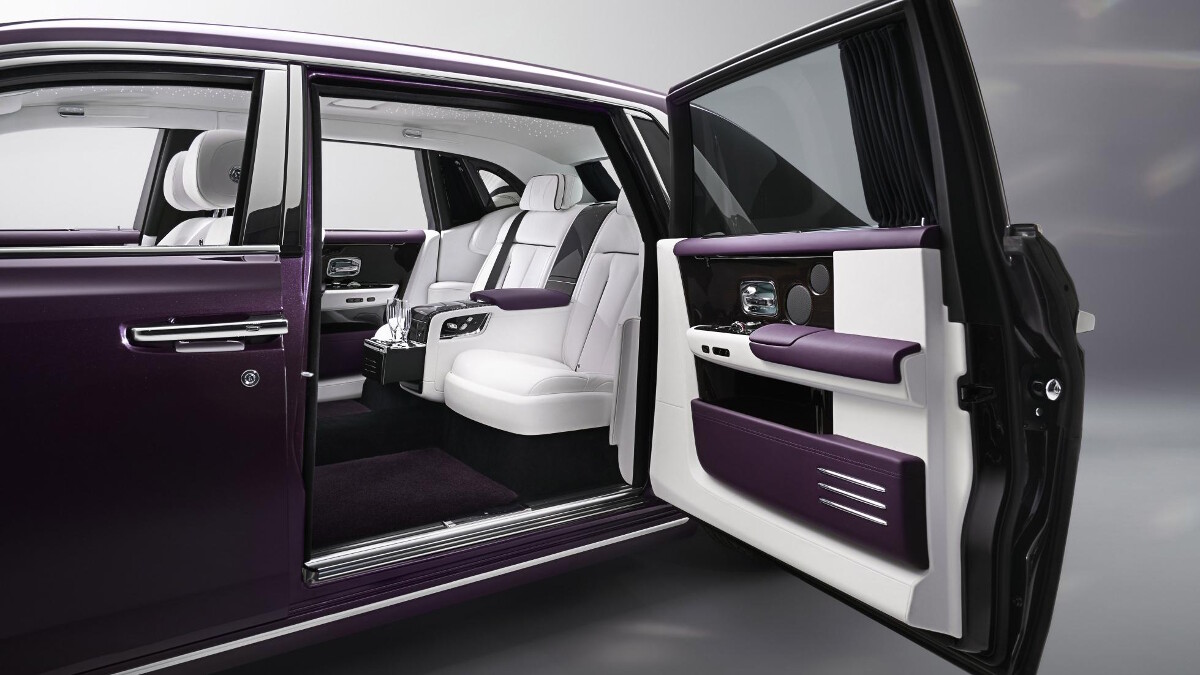 It doesn't matter how filthy rich you are, rain discriminates against no one. We can all get caught short by a sudden downpour if we're not careful, but get yourself a Rolls-Royce Phantom and it's a worry that needn't concern you ever again.
ADVERTISEMENT - CONTINUE READING BELOW ↓
A base-spec variant might set you back a cool £320,000 (P20.1 million), but on the plus side, you get two umbrellas thrown in that sit inside each of the rear doors. In a world where even budget brands are in on the umbrella gimmick, there's a fine line between cheery utility and opulent British craftsmanship. You can tell the Rolls gizmos are fancy by the polished handles and the Rolls-Royce monogram on the end.
Don't worry about drying the things off, either—the storage compartment has drainage holes and circulates air to make sure your umbrella is drip-free and ready to go next time you need it. Of course, if you're wafting around in the back of a Phantom, ignore all of the above and send the link to your driver.
Price: Free with every Phantom
8) Aurus Senat – heated and cooled cupholders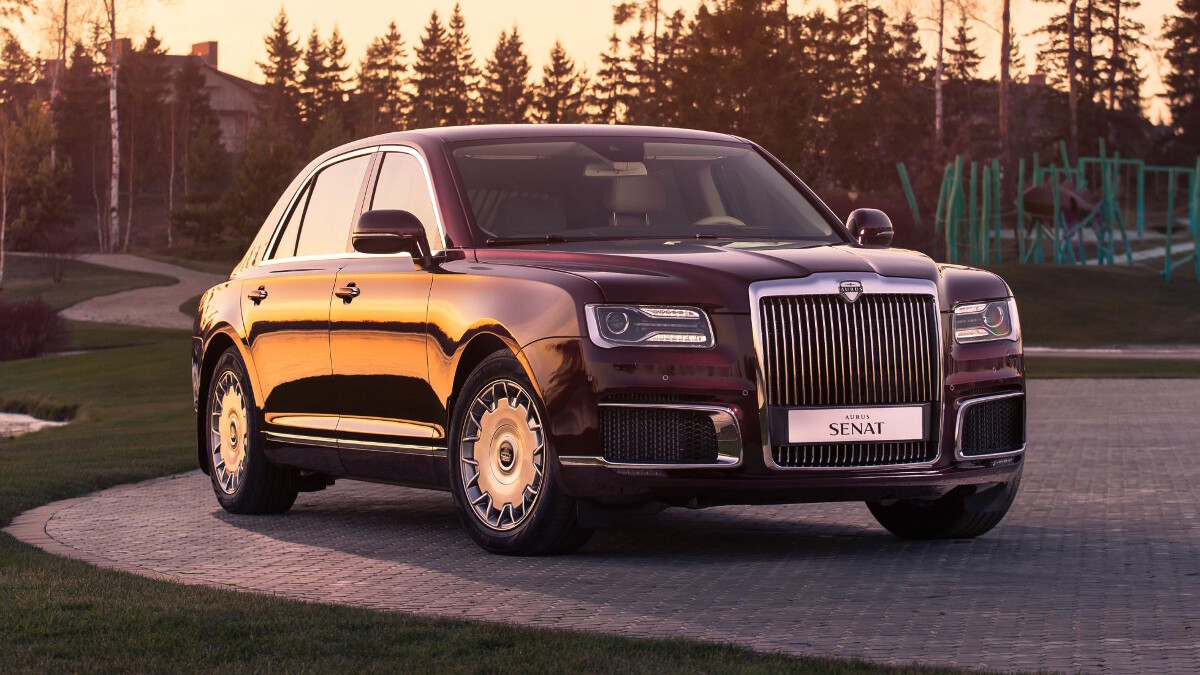 ADVERTISEMENT - CONTINUE READING BELOW ↓
Are you a Russian oligarch looking for a new set of luxury wheels, but you need to show some patriotic love to a homegrown manufacturer? Understandable—but have we got the car for you. The Aurus Senat is based on Russian president Vladimir Putin's state limousine, and comes with all the mod cons and niceties you would expect.
Commissioned as a challenger to Rolls-Royce—which you can't at all tell—the AWD beast comes with the option of a 6.6-liter V12, producing a spicy 848hp. We can only imagine the drag races at Bilderberg.
Inside, the seats in the back recline by 45 degrees and have lovely little pillows attached, and fold-out leather-trimmed tables alongside. But the best bit has to be the heated and cooled cupholders—such extravagance. Is your takeaway coffee too hot? Press the button. The luxury feature you never knew you needed.
Price: Around £130,000 (P8.18 million)
ADVERTISEMENT - CONTINUE READING BELOW ↓
9) Bentley Bentayga – biometric secure stowage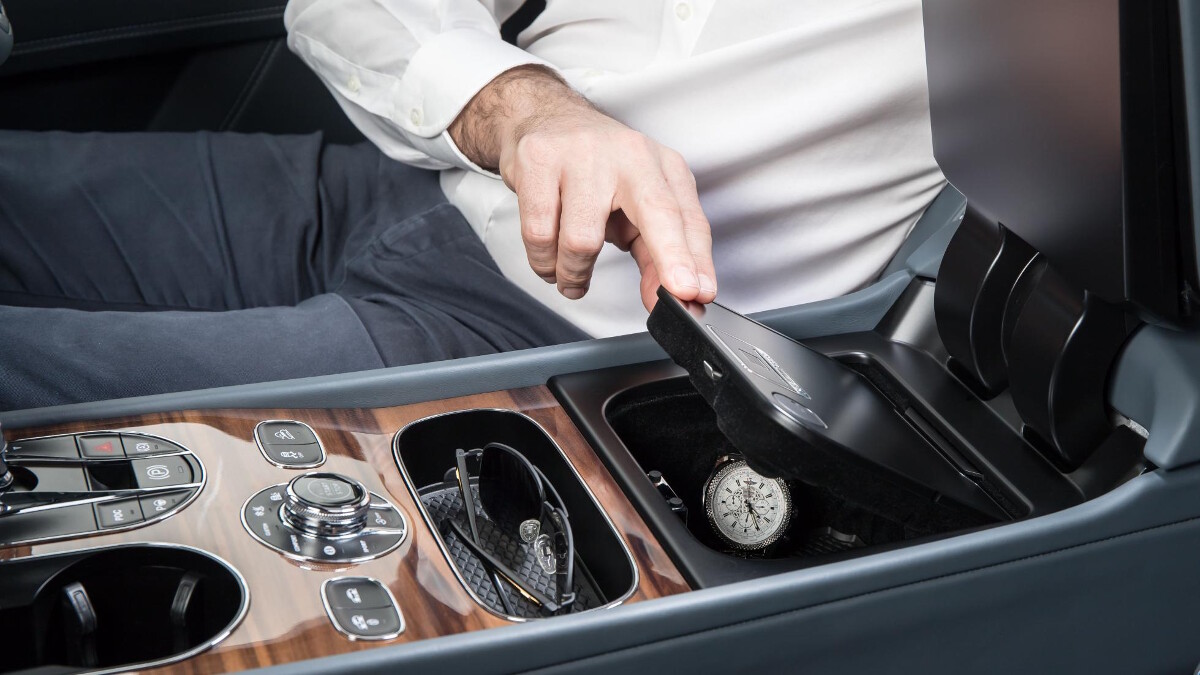 A successful and moneyed person such as yourself might have secrets to keep in the car—numbered Swiss bank accounts, your One Direction CDs, that sort of thing. Well, Bentley has just the thing for you, and it's the most James Bond-style gizmo on our list.
ADVERTISEMENT - CONTINUE READING BELOW ↓
One of the coolest things you can order for your Bentayga is a biometric storage unit in between the front seats. At least until you realize it's the same tech that unlocks your phone. Still, you can wow passengers with the high-pressure diecast aluminum unit finished in black and hidden under the armrest. And if they're not impressed, you can hide their keys inside the box.
Price: £2,375 (P150,000)
10) Mercedes-Maybach – Genius I cufflinks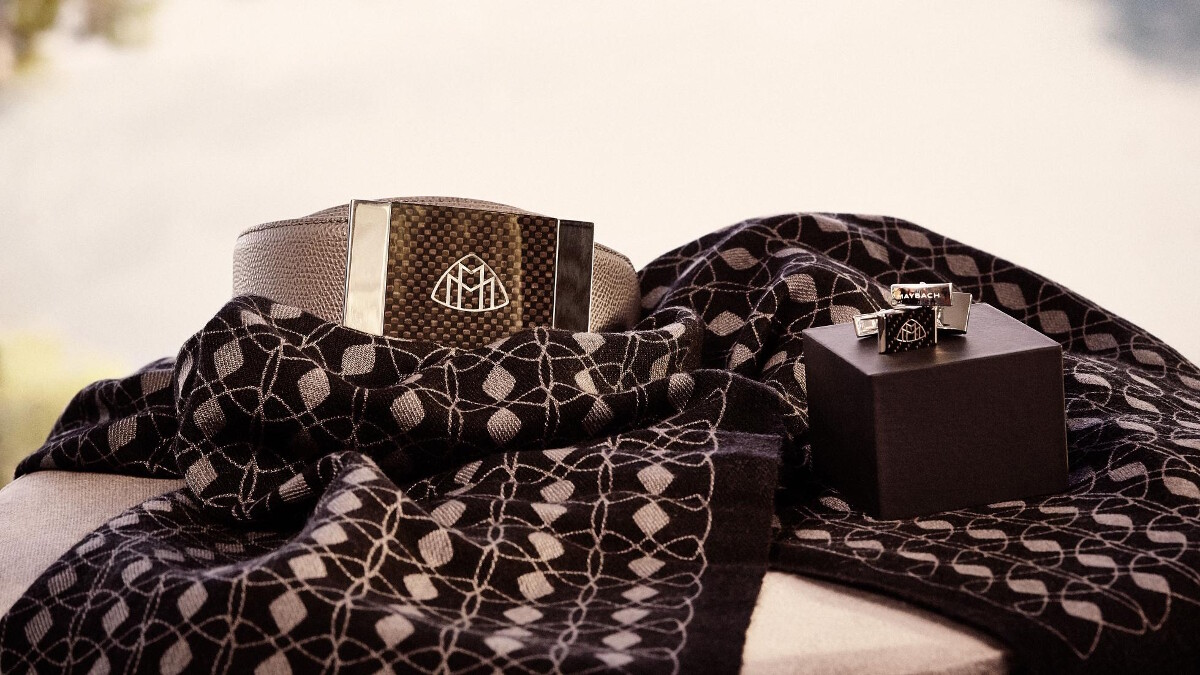 ADVERTISEMENT - CONTINUE READING BELOW ↓
These may be the cheapest entry on our list, but it's all relative—these are also the smallest entry on our list. But if you've bought into the Maybach lifestyle, you surely want to go the whole hog and get yourself some Genius I carbon-fiber cufflinks.
Those kindly fellows at Maybach say that these "beautiful items of gentlemen's jewelery show off exclusive materials, finest workmanship and unmistakable style."
Unmistakeable indeed. If you really wanted to set your Maybach-themed outfit off, you can always plump for a £450 (P28,325) belt from the Fabulous collection, complete with enormous logo-filled buckle. Quite stylish.
Price: £300 (P18,890)
NOTE: This article first appeared on TopGear.com. Minor edits have been made.