Luxury SUVs aren't really vehicles their owners take off-road. More often than not, these are machines that stand out for the level of comfort they offer, not for their off-roading capabilities. That being said, it doesn't mean that these expensive and premium 4x4s can't take on the great outdoors like the best of them.
Take the Porsche Cayenne in the photo above, for example. We recently came across photos of it on cyberspace, and of course we had to find out more. We reached out to the guy who posted the photos, Mike Ngo, and it turns out that he was actually the proud owner and builder (more on that later) of the Cayenne you just saw.
Ngo told us that his Cayenne was just one of about 20 high-end SUVs that took part in a recent off-road expedition at Windrock Park in Tennessee. It was an event hosted by Forge Motorsport Overland, and Ngo told us that Porsches, Volkswagens, and Audis were allowed to join. You can check out more photos below:
ADVERTISEMENT - CONTINUE READING BELOW ↓
As for Ngo's Cayenne, he shared with us that it was built by Eurowise, his own shop located in North Carolina. The upgrades he and his crew gave the Porsche include a five-inch lift, some steel underbody protection, new bumpers, and a roof rack.
The engine, however, was left as is—absolutely no changes were made. This is a 2008 model, so that means under the hood is still a 290hp, 370Nm, 3.6-liter V6. "The stock drivetrain and engine on the Cayenne are very capable," Ngo said.
ADVERTISEMENT - CONTINUE READING BELOW ↓
Recommended Videos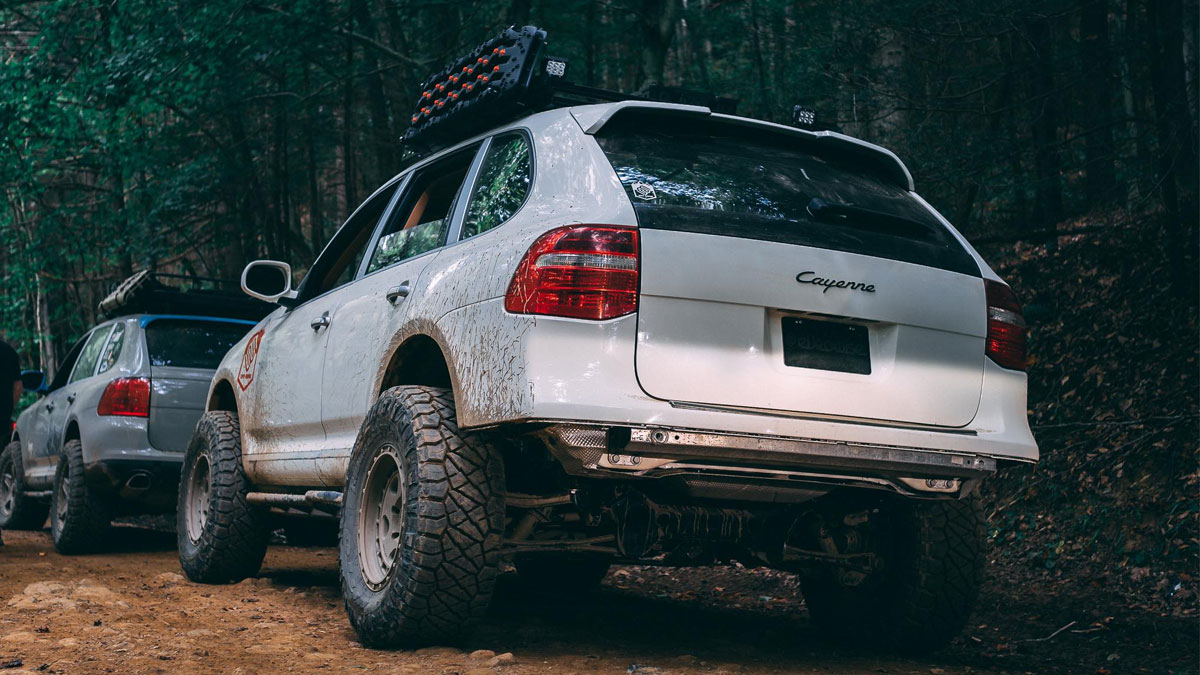 We were also told that this event was the first of its kind, and that the organizers are planning to hold another one in Helen, Georgia come November. We'll definitely keep an eye out for that one.