An American car company has announced a new motor vehicle capable of transporting passengers across some terrain. Ford (headquartered in Dearborn—you may have heard of it) has revealed the all-new Bronco (probably heard of that one, too).
Yep, it's been a while, but one of the car world's oldest model names—and one of the original, proper 'utility' vehicles—has returned, and it's been transformed, reshaped, updated, and made ready for probably just about anything. At least that's what aforementioned American car company Ford is claiming.
There's no disguising the fact that the new Bronco looks absolutely superb: a retro-inspired interpretation, without falling into pastiche. Indeed, Ford itself claims that in designing the 2021 model, it first 3D-scanned the original, first-generation 1965 Bronco.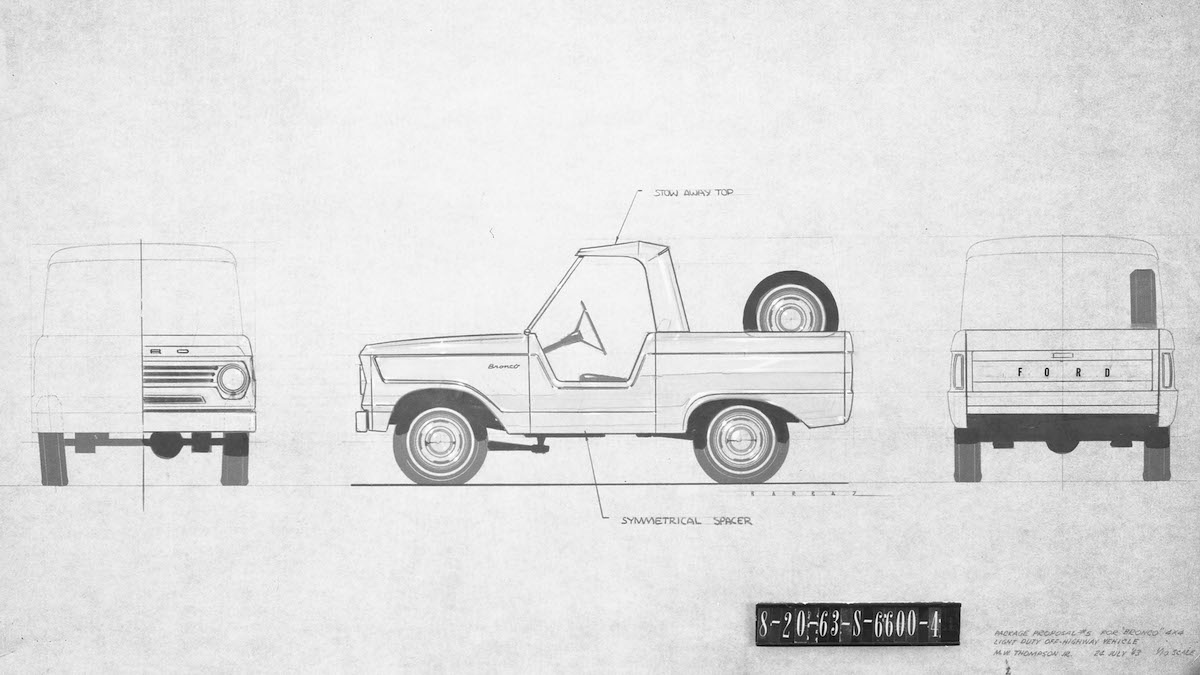 Continue reading below ↓
Recommended Videos
Which, in a rather striking coincidence, we have pictures of here. In the images here—sketched out in 1963, a couple of years before the Bronco was launched—you can see how clean, simple, and downright boxy the wagon was. Marvelous.
It was also available as a roadster and a pickup, and was a stocky little thing: It measured just over 3.8 meters long, which is less than a Fiesta (four meters), another car that Ford makes that you may have heard of.
Want to read more about this new motor vehicle from that American car company? Head this way.
NOTE: This article first appeared on TopGear.com. Minor edits have been made.