Depending on whether the glass in your head is half full or half empty, and whether or not one is referring to situations real or imagined, the mere mention of the words "what if" can generate any of a variety of responses—responses that could carry weight, or very easily brushed off and forgotten like a motorcycle haphazardly cutting into your lane during a morning commute.
"What if I'd never asked my now-bitter ex-wife/husband on a date back when we were in college?" Regret. Maybe even guilt. "What if I quit my mundane nine to five to pursue becoming an influencer?" Hope and excitement, but at the same time possibly fear or doubt.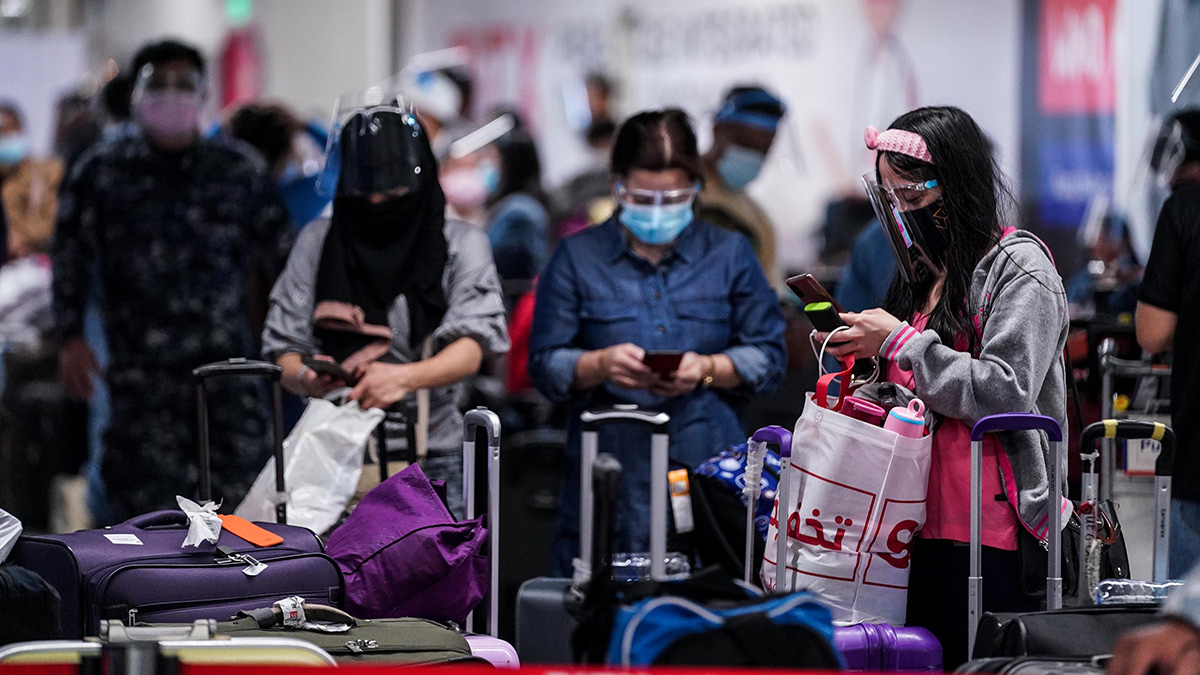 Continue reading below ↓
Recommended Videos
"What if COVID-19 never happened?"
Huh. What if COVID-19 never happened? Now there's a question, and one we're not so sure how to feel about. And since this is Top Gear Philippines, we'll go about dissecting this from a commuter and motorist's perspective. Cue the blurry dream sequence effects.
1) More car launches
The country saw a decent number of high-profile car introductions in 2020 despite the pandemic. Still, you can't help but wonder what how the industry's overall launch lineup would have looked like had COVID-19 not arrived and turned the economy upside down. Perhaps the Nissan Leaf would have officially been launched already? Or maybe a refreshed Toyota Innova?
2) Glaring transport issues wouldn't be exposed
Three come to mind: a) The issue of service contracting and the need to move on from the boundary system; b) How cyclists and other users of alternative modes of mobility are treated like second-class road users; and c) Clear disconnects between authorities and private entities when it comes to the implementation of transport solutions.
3) U-turns would be business as usual on EDSA
Speaking of transport solutions, one of the Department of Transportation's  (DOTr) new ideas was the implementation of a carousel bus system on EDSA. The move turned the thoroughfare's innermost lane into an exclusive bus lane, eventually cutting off motorists from making U-turns. Whether you view this as good or bad probably depends on if you own a vehicle or not.
4) Some dumb solution to traffic would be proposed
Remember the car-brand coding scheme idea? How about the one-way traffic scheme along EDSA and C5? People never seem to run out of crazy plots to solve Metro Manila's traffic problem. This year, there wasn't really one that stood out—probably because authorities were so focused on trying to keep everyone from catching COVID-19. The closest we got was the EDSA Busway, which in itself is a worthwhile idea (despite an execution that left something to be desired).
5) Bicycles and e-scooters would still be treated as toys
We mentioned that the pandemic highlighted how cyclists pushed aside by motorized vehicles when it comes to road use. While this remains to be a glaring problem, it appears authorities, including the Department of Public Works and Highways (DPWH) and various local governments, are now tackling the issue head-on.
6) Road trips would still be a thing
Yes, we miss them, too. In fact, had it not been for COVID-19, we'd probably be writing this somewhere outside of town surrounded by fresh air rather than a small, hastily set up home office. The Department of Tourism (DOT) was recently taking steps to get things back to normal, but it'll be a considerable while before road-tripping returns to how it used to be.
7) RFIDs wouldn't have caught on
Face it: If it weren't for the government requiring it, you still wouldn't have gotten your vehicle an RFID sticker this year (unless you live in the south). The idea would pop up every time you'd be faced with a long line of cars at the toll plaza, but you'd put off getting on stickered on to the next year.