Remember those unseen, secret Porsche concept cars? From the alternative universe where Stuttgart decided to build fewer SUVs and more sports cars, and bring even more Le Mans tech to the road? Good. You're in for an extra treat.
Here's another what-if piece of Porschography to paste onto your bedroom wall. Meet the rather stunning Porsche 550ne.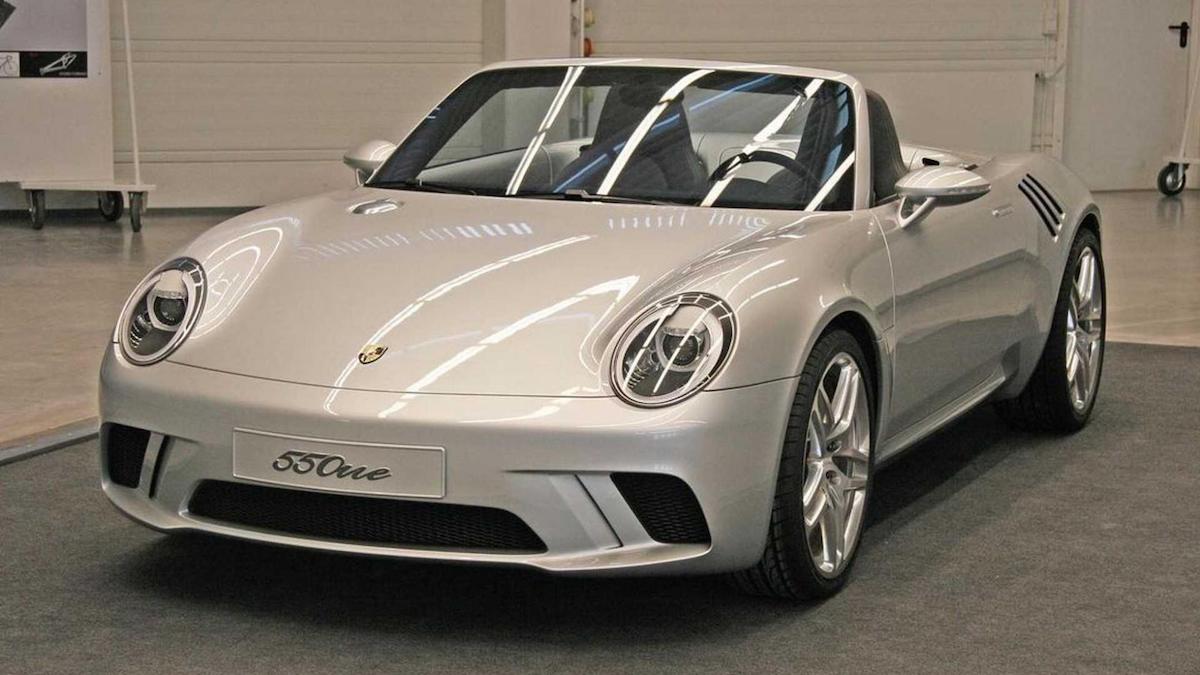 Clearly, it's an homage to the iconic Porsche 550 Spyder from the '50s. The diminutive racer weighed just 550kg, so even though it made do with just 108hp, is was quick. It won races. It set the template for mid-engined sports cars to take over the world.
Continue reading below ↓
Recommended Videos
But it wasn't until noted American actor James Dean raced—and was tragically killed—in his personal 550, which he nicknamed 'Little Bastard,' that the car entered motoring folklore.
This Porsche tribute to the car appears to hail from 2008, according to the Instagram account of Walter de Silva, the Italian designer who spent the 2000s hitting on the idea of giving Audis giant Singleframe grilles, and even coming up with the looks of the original R8. Peter Wauda, Christian Felske, and Romi Rost also contributed to the 550ne.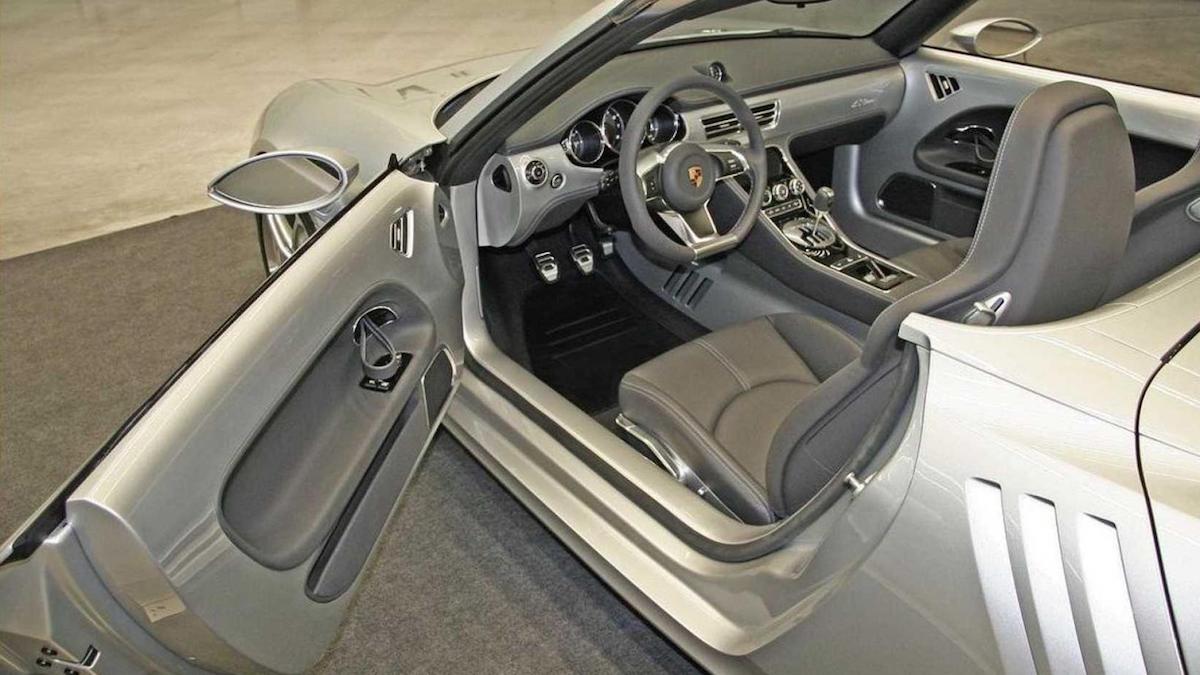 Apparently, the project was commissioned by VW Group boss Ferdinand Piech as a Porsche offshoot for the mooted VW Bluesport (which was set to use a 178hp turbodiesel engine) and an all-electric Audi e-tron coupe. Platform-shared sports cars, all with different badges and powertrains. Clever, huh?
Sadly, none of the triplets were ever put into production, and this is the first time the Porsche 550ne has been revealed the public.
What might have been, eh?
NOTE: This article first appeared on TopGear.com. Minor edits have been made.