1) Going water-cooled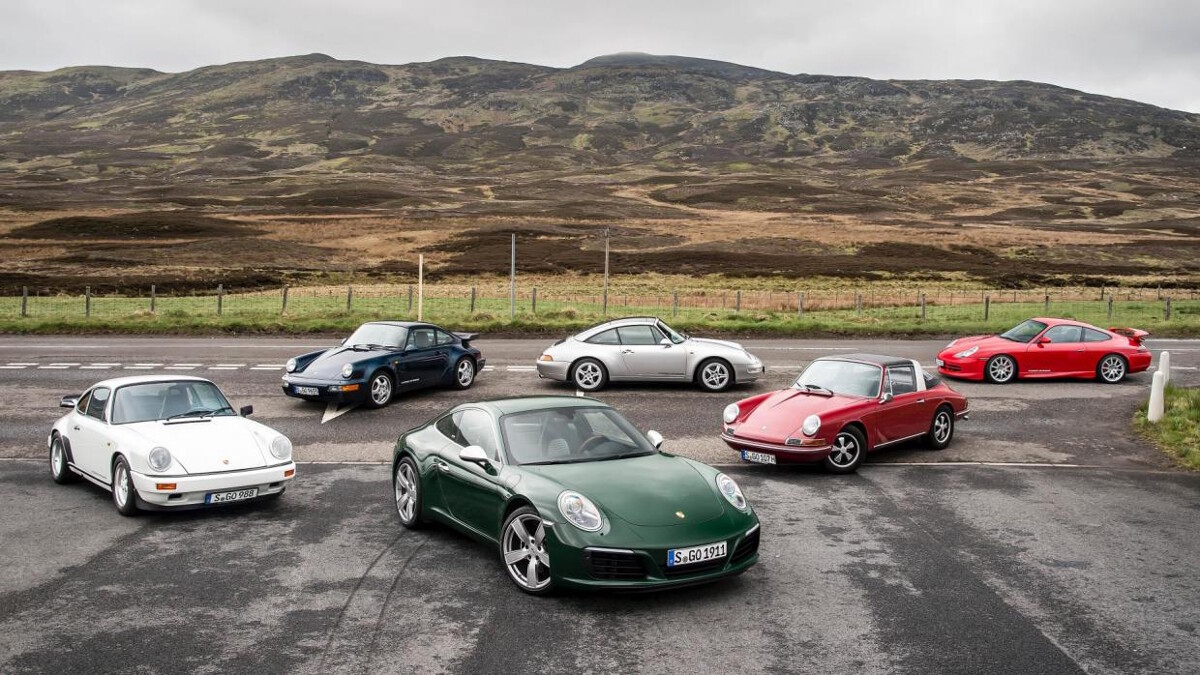 If you were to ask a true Porsche purist the three key elements that sum up the essence of a 911...then you probably need to get out more and stop attending such boring dinner parties.
Say you went ahead and asked, anyway. Herr Purist would probably tell you the quintessential 911 needs a flat-six engine, dangling behind the rear wheels, cooled by air.
And that's the way things were until 1997, when the new 996 came along with a water-cooled engine. Still the correct number of cylinders, in the (in)correct place, but no longer quite as clattery. Two decades later, the diehards are just about over it.
Continue reading below ↓
Recommended Videos
2) Ditching the 718's turbo flat-four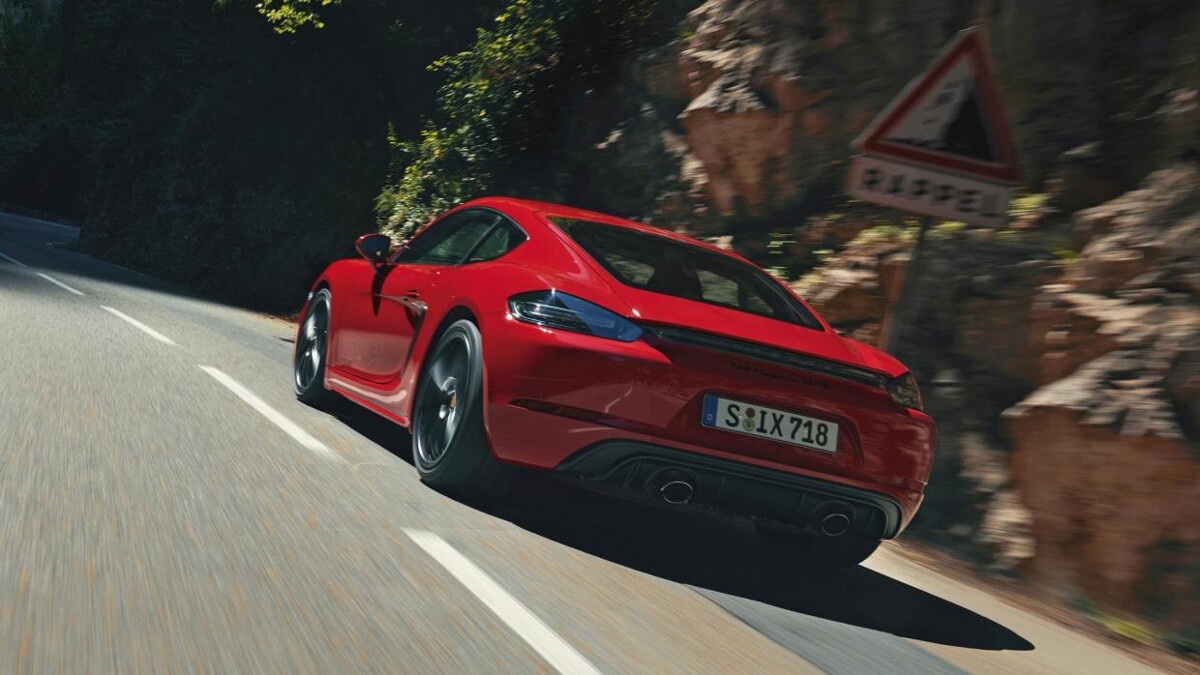 As recently as last week, Porsche was still startling the timid, shy world of sports cars. We're not saying that dropping a 4.0-liter naturally aspirated flat-six back into the Boxster and Cayman GTS (instead of the widely-panned 2.5-liter four-banger) is basically an admission that the downsized engine was a load of industrial-sounding, character-bereft old tosh that offered no tangible real-world fuel saving, but...well, yes, that is pretty much what we're saying.
It's a measure of how sensational the Cayman's chassis is that even when saddled with such dreary engines, the 718 remained the best all-rounder sports car in the world. It'll be even better now, though.
3) PDK-only GT3 going manual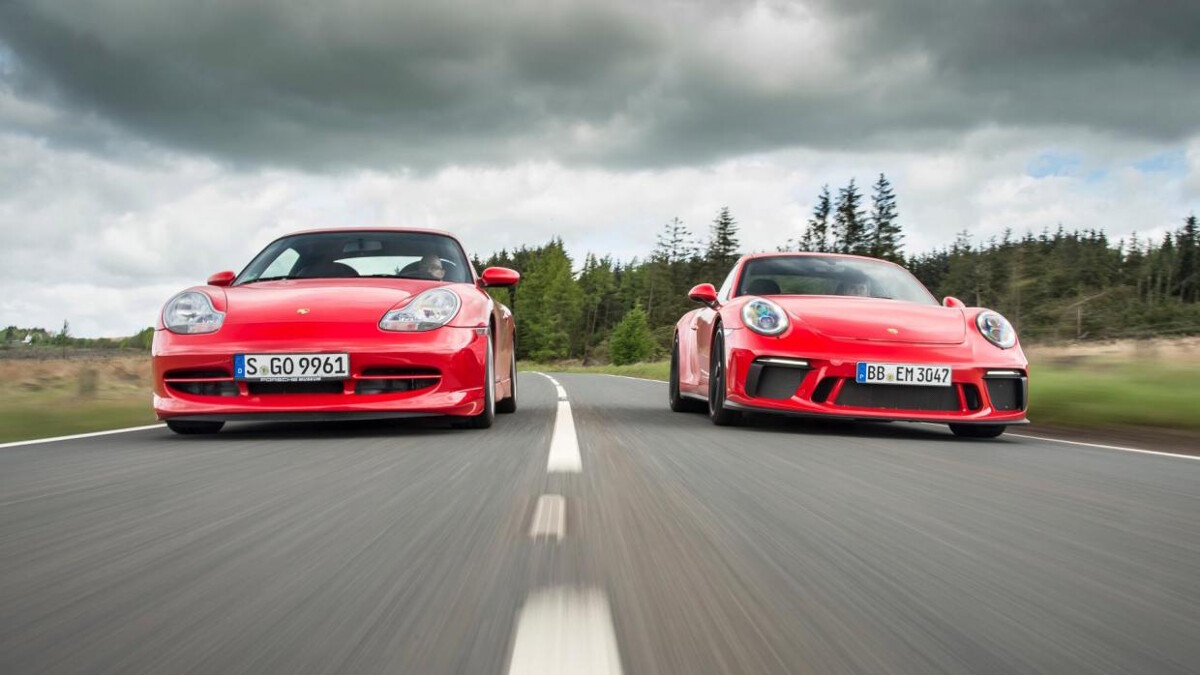 Fact: Double-clutch gearboxes are faster than manuals and make sense in cars designed to be good on track. Fact: Porsche's PDK twin-clutch 'box is one of the best in the business. Fact: Porsche 911 GTs are super on a circuit.
And yet despite all these things being true, when Porsche decided to make the best version of the 991 GT3 it could—by installing a world-class paddle-shift gearbox—there was uproar. A couple of years down the line, a limited-edition 911 R came along, with a six-speed manual. "That went down well," thought Porsche. "Maybe we should do a production version of that, and call it the, er, 911 GT3"? And lo, the manual-shift GT3 was born. Again. 
4) Bye-bye, diesel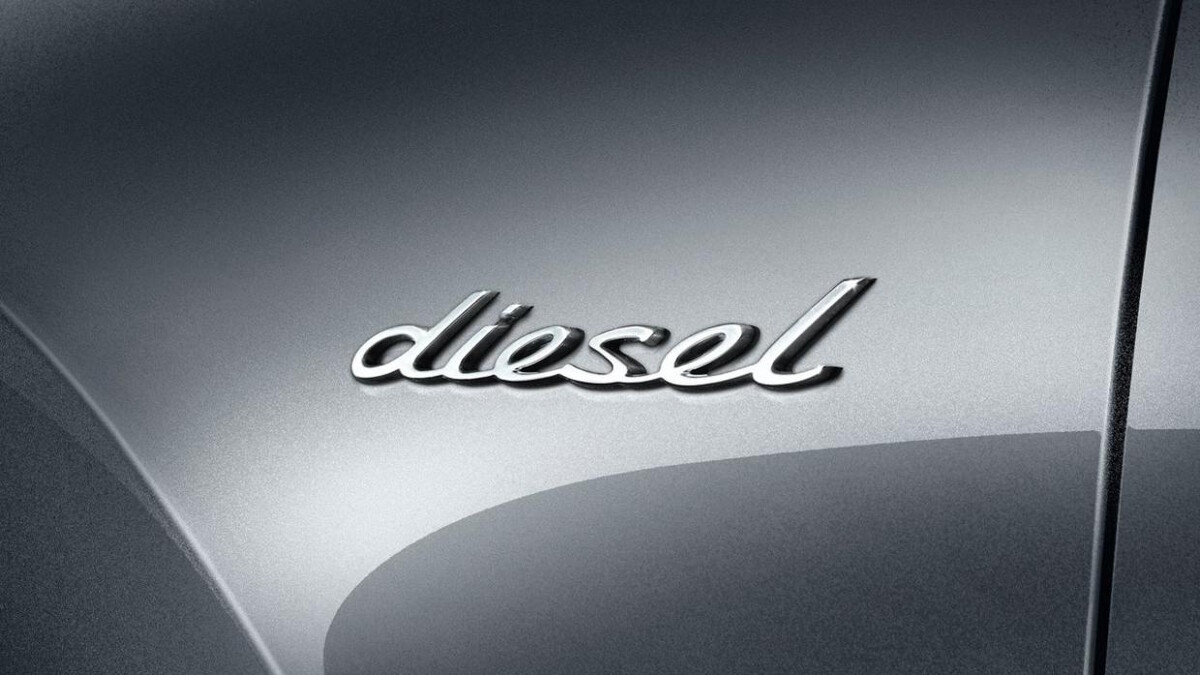 Porsche stubbornly resisted the diesel love story for a long ol' time. Even when the Cayenne came along, Porsche said a firm 'nein' to offering its big 4x4 with a diesel—even though the related VW Touareg could be specced with a monstrous twin-turbo V10 TDI. It wasn't until 2009—six years into the Cayenne's existence, that it got a sensible, torquey oil-burner.
After that, diesel took hold at Porsche. There was the magnificent Cayenne S Diesel, offering a staggering 849Nm of torque. The Panamera got a diesel V6 and so much range, its owners actually forgot how to use fuel pumps. That was of course followed by the highly popular Macan Diesel.
And then, it all went away. Despite owners loving their Porsche SUVs with quiet, frugal diesels, the company decided that after dieselgate, it was time to exorcise it completely from the range.
So today, you can't buy any Stuttgart-bred diesels at all. Lots of hybrids, though, and that new EV named after a Liam Neeson film you might have heard of.
5) Swapping buttons for paddles in PDK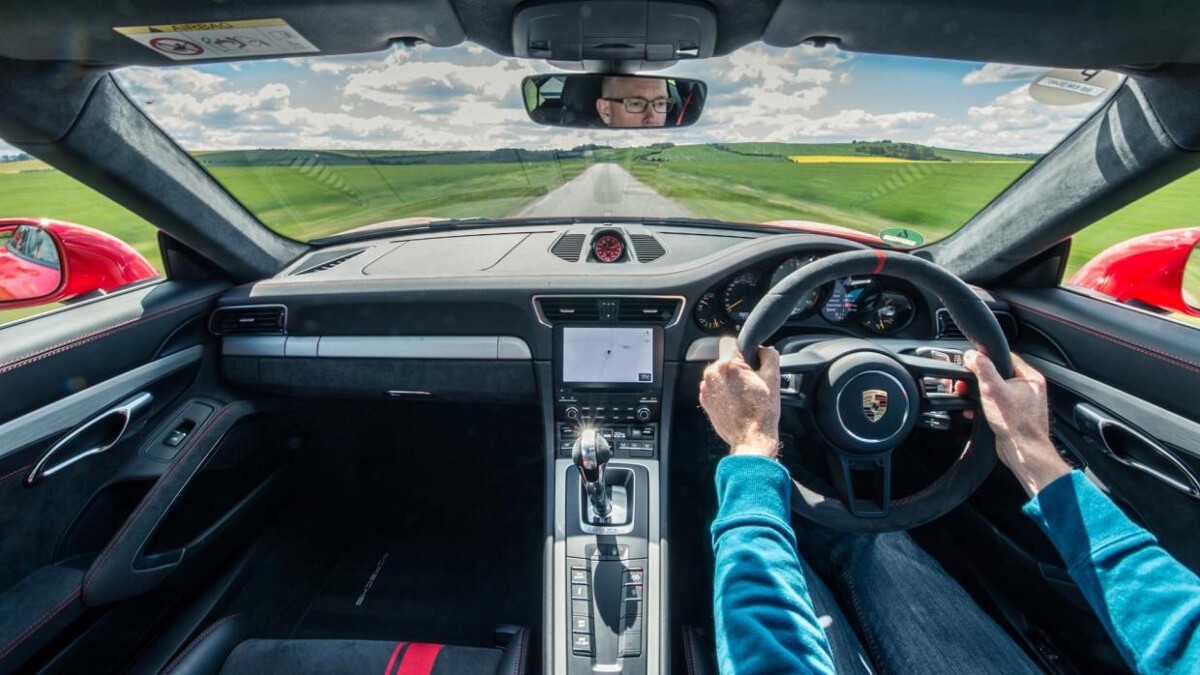 We've covered this one before, in Top Gear's celebration of the weirdest ways to change gear ever devised. Suffice to say, Porsche quickly realized that the paddleshifter wasn't a device that needed to be reinvented... 
6) The 928 tries to kill the 911—and fails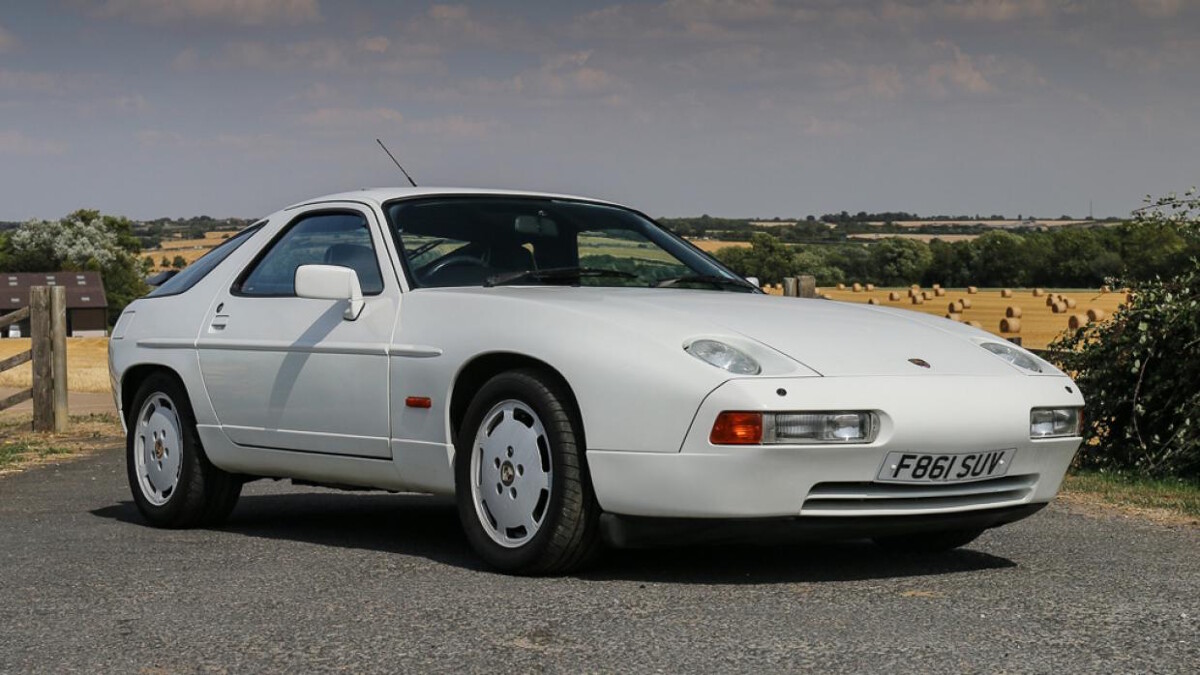 Can you imagine a time when the Porsche 911 was a quirky, tricky-to-drive, slow-selling sports car that seemed to have outlived its purpose? Amazingly enough, such a time did exist: the mid-'70s. Porsche was worried about the 911's reputation for wayward handling that caused US lawmakers to ban it (and all rear-engined cars), and besides, the future seemed to be in more luxurious coupes, like those of Mercedes-Benz, Jaguar, and BMW.
So, Porsche decided that the 911 would be quietly killed off, while the glorious new, front-engined, V8-powered, very well-appointed 928 rode in and saved the company. Except the purists didn't like it (when are they ever happy), and the pesky 911 actually kept selling. So, though the 928 sold over 61,000 examples between 1977 and 1995, Porsche's rear-engined oddball lived on to become the sports-car benchmark.
7) Fried egg headlight-gate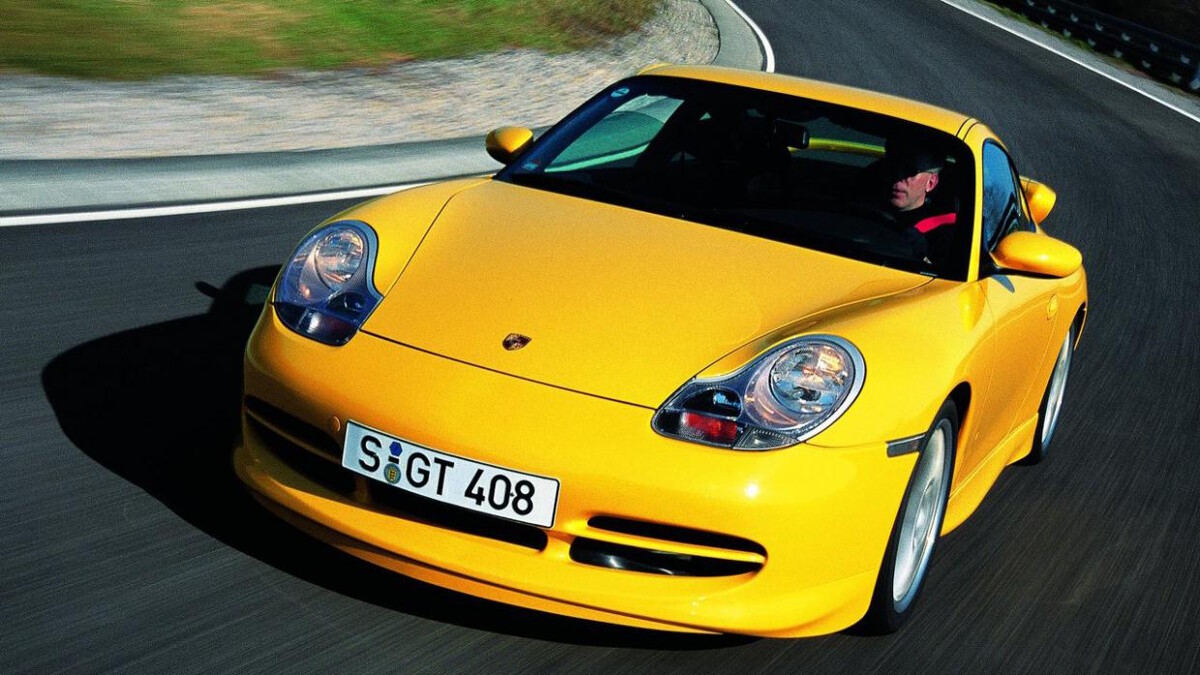 As if life for the 996 wasn't tricky enough. It had a new, bigger body, it had a water-cooled engine, and just for kicks, Porsche elected to ditch round headlights for the first time ever, and plop in the infamously blobby fried-egg lamps. They were tweaked for the facelift, but when the 997 arrived, classic, round 911 headlights came back, and they've never been away since. Phew.
8) Building a mid-engined 911 to fight the Ford GT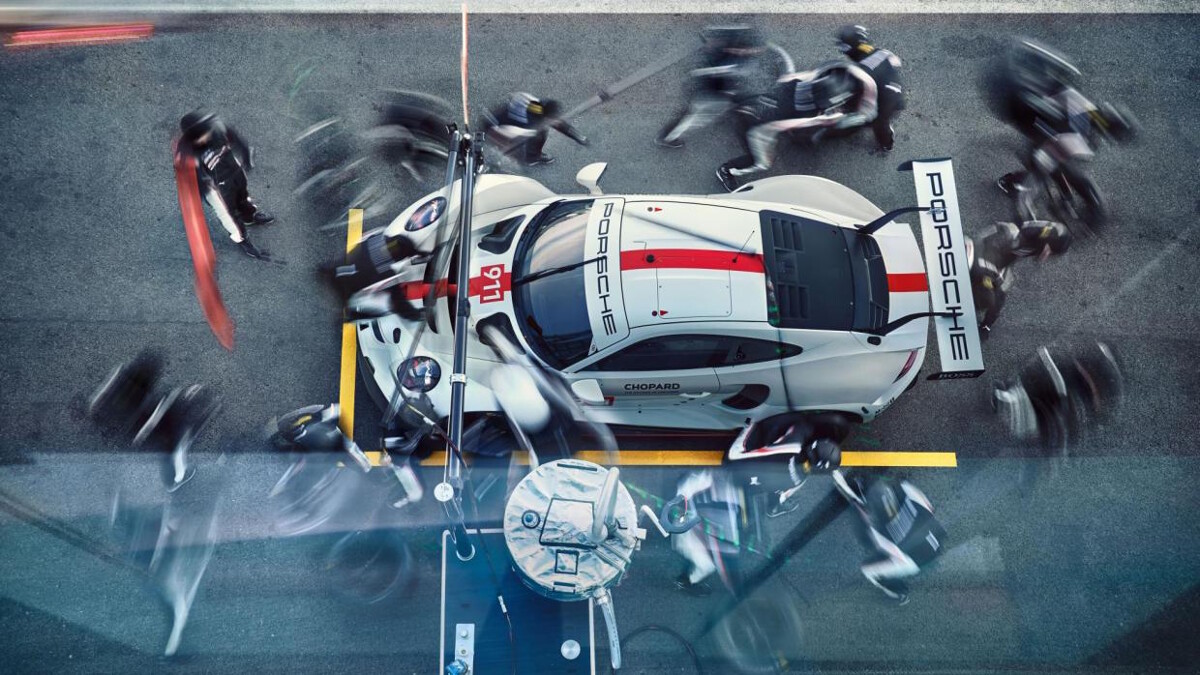 Anyone who doubts motor racing is a true sport need only look at the footage of Porsche racing boss Frank Walliser (yes, the Frank Walliser who also headed up the 918 Spyder project) in tears during Le Mans qualifying in 2016.
He was enraged, upset, distraught that the 911 RSRs were being so utterly annihilated by the Ford GT, which wasn't so much a supercar trying to race as a purpose-built racing car that Ford would sell a road-going version of. For £400,000. Quite a departure from the 911 RSR's more humble beginnings. Long story short, when it came to setting quali times, the Ford (and Ferrari) went way quicker than they had in practice, while the Porsche was strangled by balance-of-performance regulations.
Porsche doesn't get mad, though. It gets even. So, it did the unthinkable for the next generation of 911 RSR: took the world's most famous rear-engined car and put the engine in the middle. Result: better aero and better balance—and all of a sudden, the 911 RSR was a force to be reckoned with in endurance racing once more.
9) Cupholder-gate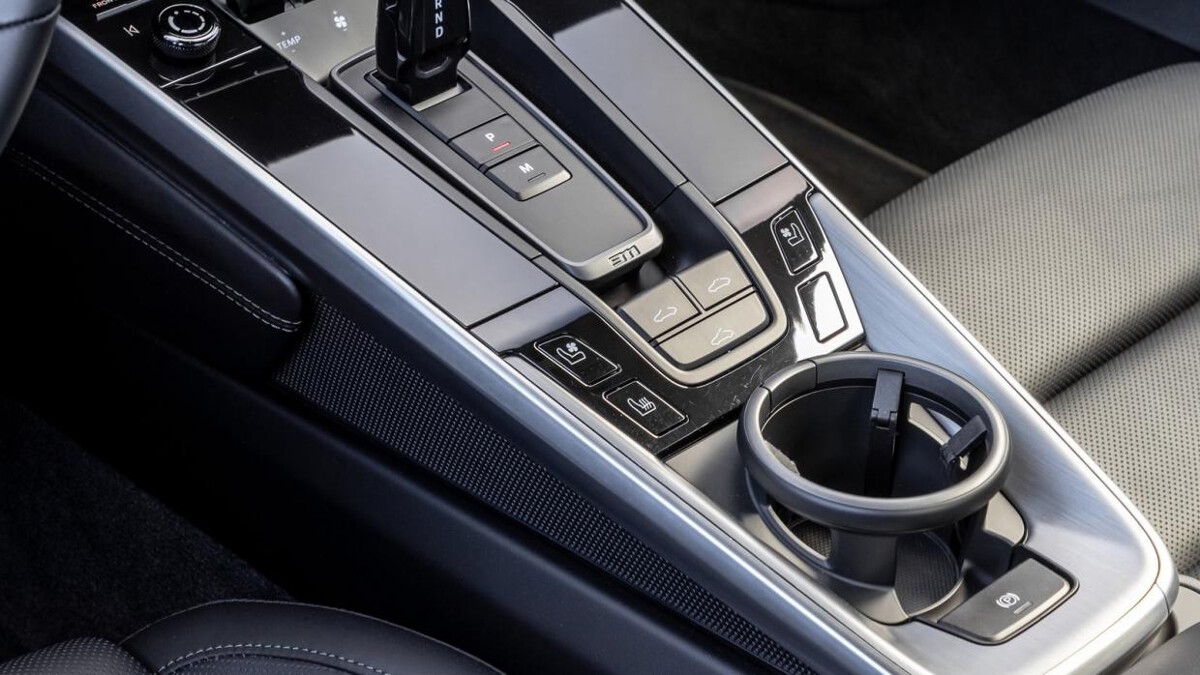 The 991-gen 911 had endlessly fascinating (to children like us) pop-out cupholders that lurked within a hidden recess in the dashboard. We miss the 991.
The new 992 only has one pop-out cupholder. Now, the main drinks receptible orifice is between the gear selector and the armrest. We're not angry, just disappointed. Stupidly over-engineered cupholders are as much a part of the 911 experience as their arse-engined balance—aren't they?
NOTE: This article first appeared on TopGear.com. Minor edits have been made.