1) BMW M1 Procar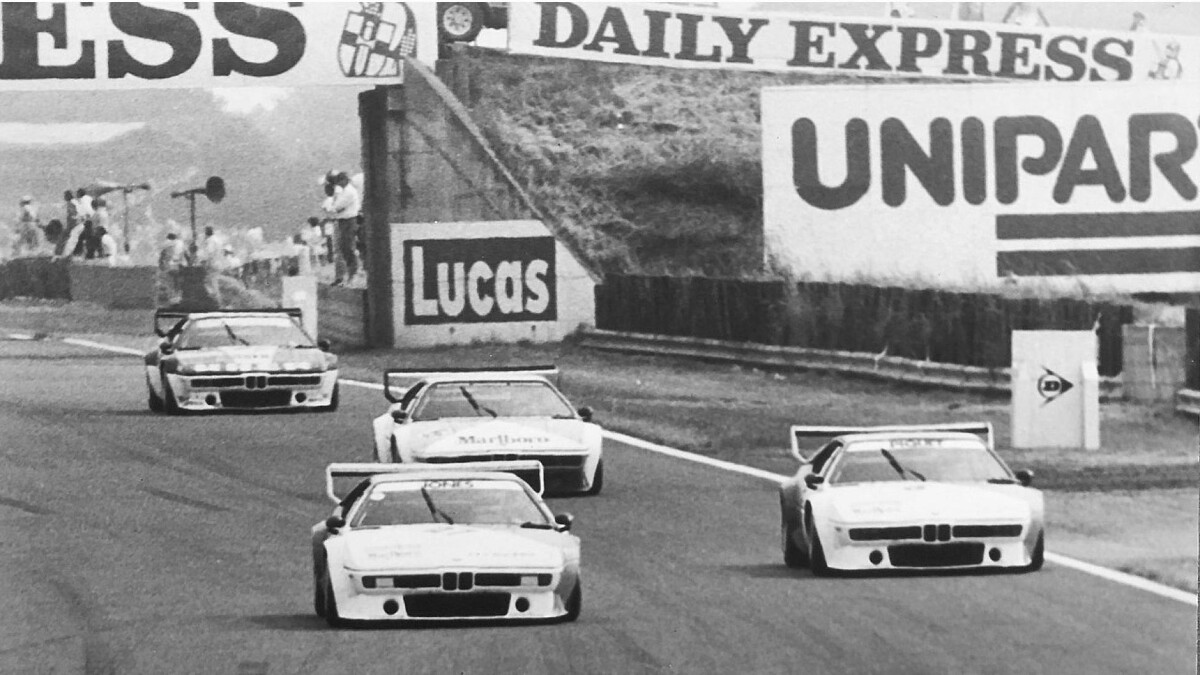 Lasting just two seasons between 1979 and 1980, Procar was a splendid idea to boost interest in the ailing BMW M1 supercar. The boss of BMW Motorsport pitched a support series for the Formula 1 championship, where F1's elite drivers (and wild-card young guns hoping to impress the big teams) would go head-to-head in identical race-prepped M1s sporting a chunky aero kit, racing suspension, huge weight savings, and power lifted from 277hp to over 450hp.
The 1979 season was won by Niki Lauda and the 1980 championship went to Nelson Piquet, after which BMW ended Procar to concentrate on F1 proper. Can you imagine Lewis, Lando, Danny-Ric, and Max Verstappen swapping paint in tuned-up i8s these days? 
Continue reading below ↓
Recommended Videos
2) Lamborghini Urus ST-X
Lamborghini's one-make Huracan race series, Super Trofeo, has been a roaring success for the raging bull. So, how to follow up that nice little earner? With a racing series for two-ton family SUVs, of course. Enter the Urus ST-X. Which isn't two tons any more, actually. Lamborghini claimed an intense diet would force the mass down to around 1.5 tons. About the same as an F1 car, sitting on top of another F1 car.
This 21-inch rim-clad sports tank was actually supposed to begin racing in 2020, but the one-make series appears to have been iced due to the COVID-19 pandemic. Curiously, there doesn't even appear to be a mention of the ST-X on Lamborghini's website at the moment. Could it be that a bloated SUV racing championship isn't what the world needs right now?
3) Jaguar I-Pace eTrophy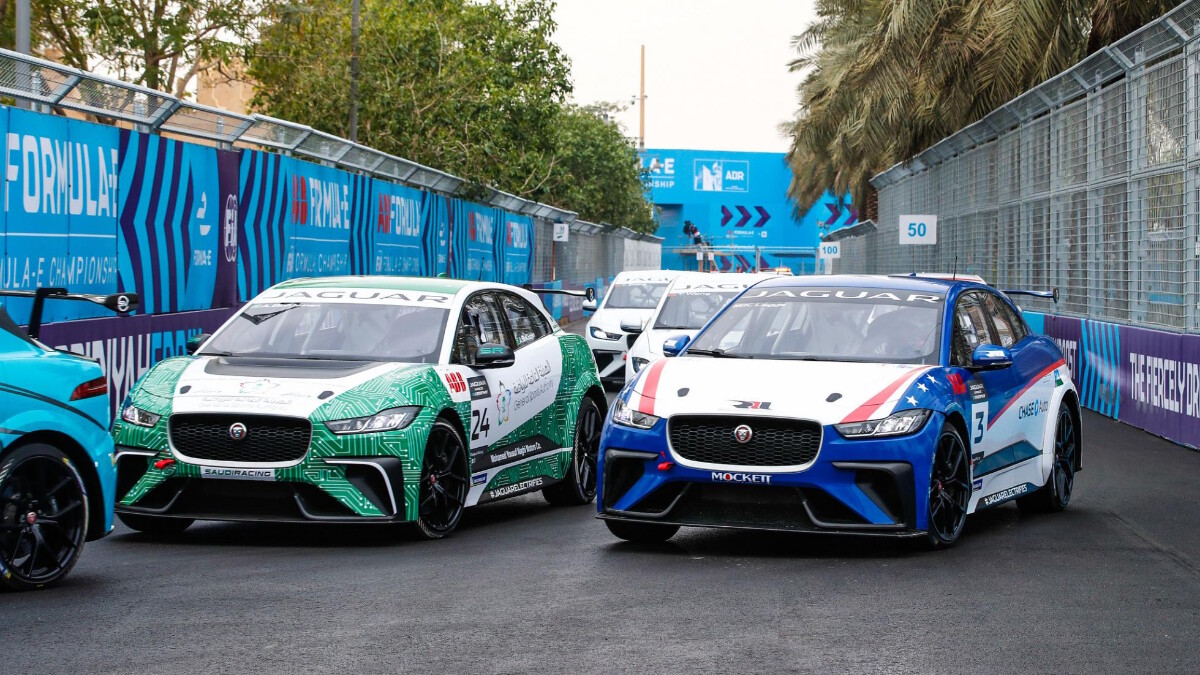 Just ask Jaguar.
After a mere two years supporting Formula E with the I-Pace eTrophy, the electric SUV race has been binned. Not before improving the breed, mind you: Jaguar recently announced a range increase for the road-going I-Pace after studying the battery behavior of the racers. Still, with a £240,000 (P15.3 million) bill per car, and a £500k,000+ (over P31.8 million) championship entry fee just for the honor of plodding about in a silent 1,965kg electro-lump, it's hardly a shock eTrophy has been left on the recycling heap.
James Barclay, Jaguar's Formula E team director, says the eTrophy "has realized many of the targets [the company] set out to achieve," but "during these unprecedented times of the coronavirus pandemic, we have reviewed our strategy and made the decision to withdraw the Jaguar I-Pace eTrophy series after two successful seasons." Jaguar will continue to race in Formula E. Phew.
4) SsangYong Musso Racing Challenge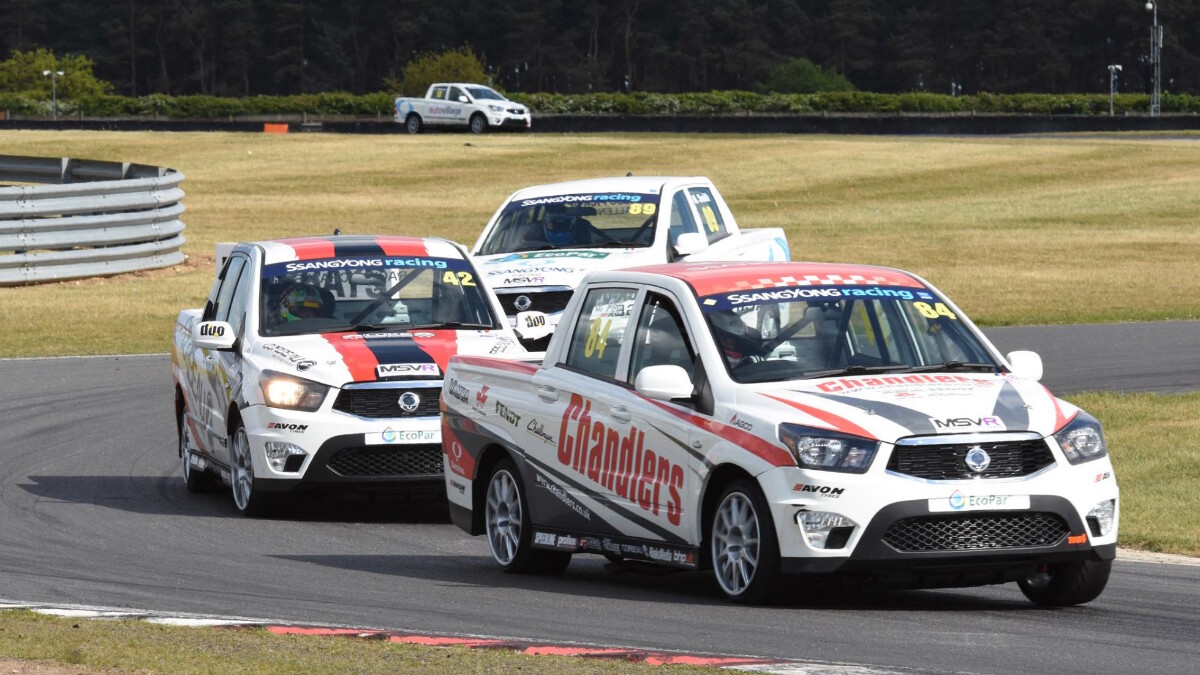 Pickup-truck racing has a huge following in Australia, but in the UK, the idea of sporting combat in an open-bed farm truck was slow to catch on.
So, all hail Korean purveyors of agricultural reasonableness SsangYong, which decided the best way to promote the Musso pickup truck was to drop its ride height, rid it of 400kg in weight, and wring out an extra 29hp from its 2.2-liter diesel engine.
Sadly, this random but rather charming series has also died out of late. On the other hand, there are some farmers out there with some very natty-looking, firm-riding work trucks, we hear.
5) Jaguar Project 8 'Series Elite'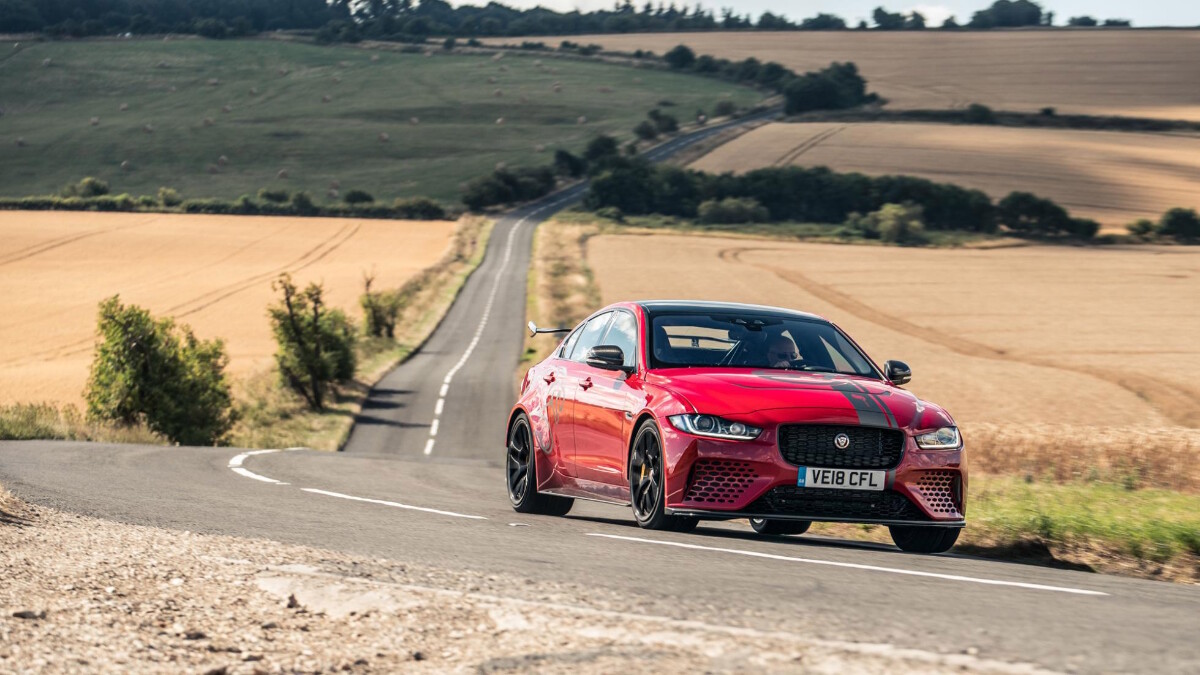 Another recent foray into Jag-only racing was the 'Series Elite,' which invited wealthy drivers over the age of 50 to compete in the XE SV Project 8—the two-seat, 592hp supercharged V8 sedan that set a four-door record at the Nürburgring, but reputedly struggled to find buyers willing to stump up the £150,000 (P9.55 million) price tag.
The idea here is that once the series has ended, these Project 8s can be easily converted back into a road car as seen here, which is a novel way of swapping round the old 'win on Sunday, sell on Monday' mantra.
6) Mugen Honda City Turbo II R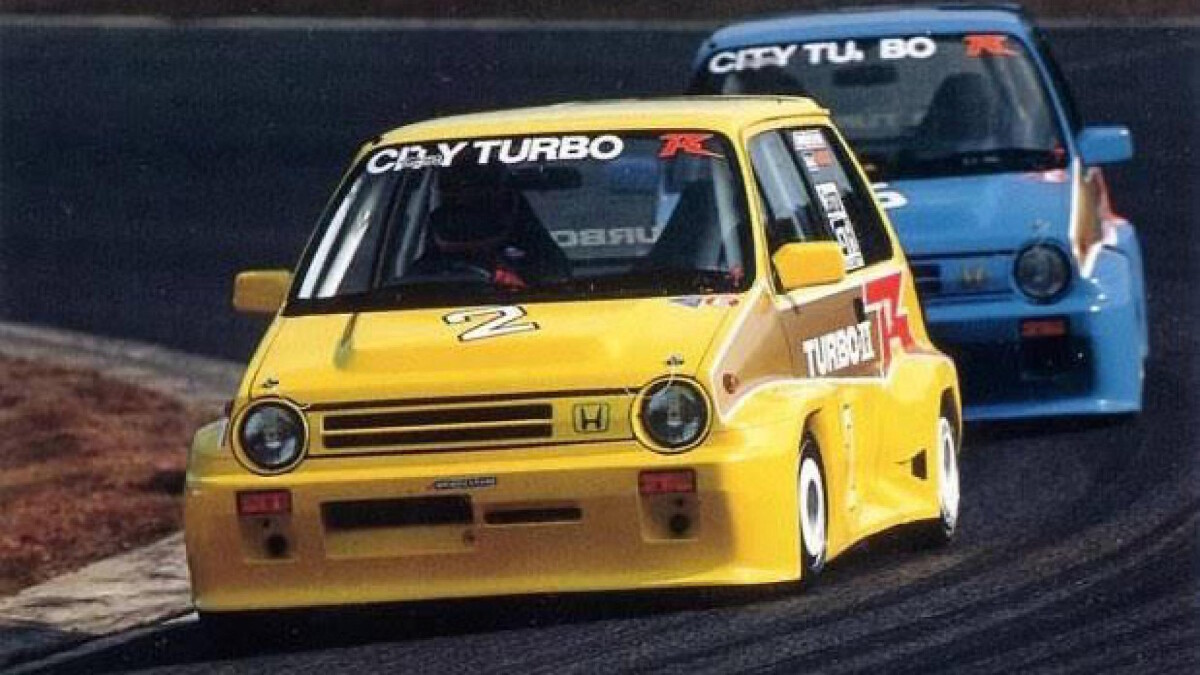 What an at idea. What a saga. And what a tragic ending for the cutest one-make series of them all.
Honda tuners Mugen took the diminutive City Turbo II and blessed it with a bigger, boostier turbo, a new exhaust, better cooling, and higher fuel flow to cook up this hilarious 'R' version. The lunchbox on wheels developed 140hp from 1.2 liters—yet the whole car weighed about as much as a sushi snack. At 660kg, it had Caterham-spec performance, but thanks to slick-shod grip, it was also liable to roll over in the corners like a puppy wanting its tummy tickled.
Some superb racing resulted, but in 1986, Honda wanted to move on, so it sold every single one of the City Turbo II R racers to an Australian businessman, who planned to ship the whole gang to Oz and continue the madness there.
However, he was foiled by an earthquake striking the Japanese city of Osaka, where the whole fleet was parked at the docks waiting to be shipped. The warehouse collapsed and all except one of the adorable racers was crushed to oblivion. The sole survivor today resides at the Suzuka Circuit's on-site museum, mourning its lil' deceased pals. 
7) BMW 116 Trophy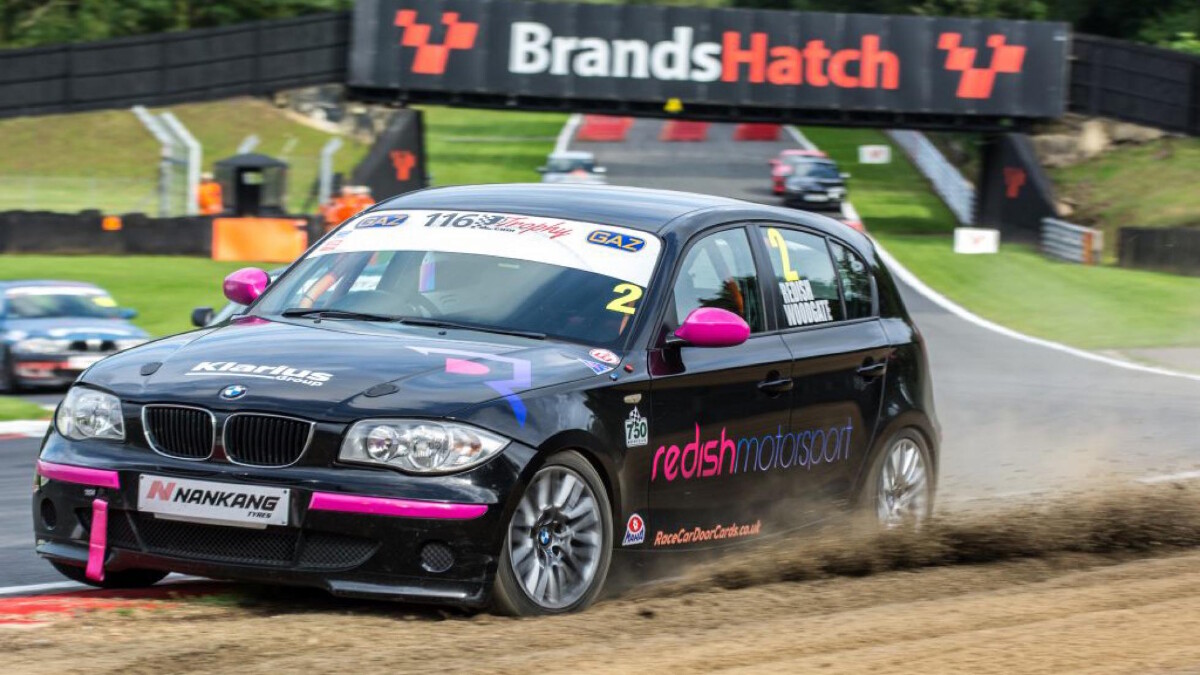 Bit random, huh? Very specific. But there's sense behind the 116i Trophy. You are, after all, thrashing a rear-wheel drive Teuton with 50/50 weight distribution, a naturally aspirated engine, and a manual gearbox. What could be more proper? Well, more than 114hp, perhaps.
Tatty early 1-Series can now be had for a bargain, and the kit to convert them to comp spec (basically a sports exhaust, a roll cage, and adjustable dampers) can be had for a couple of grand all-in. It's a long way from an M1 Procar, but this is what grassroots motorsport is all about.
Pity so many road-going 1-Series drivers seem to behave with similar aggression, when they could exorcise their demons here...
8) Piaggio Ape Racing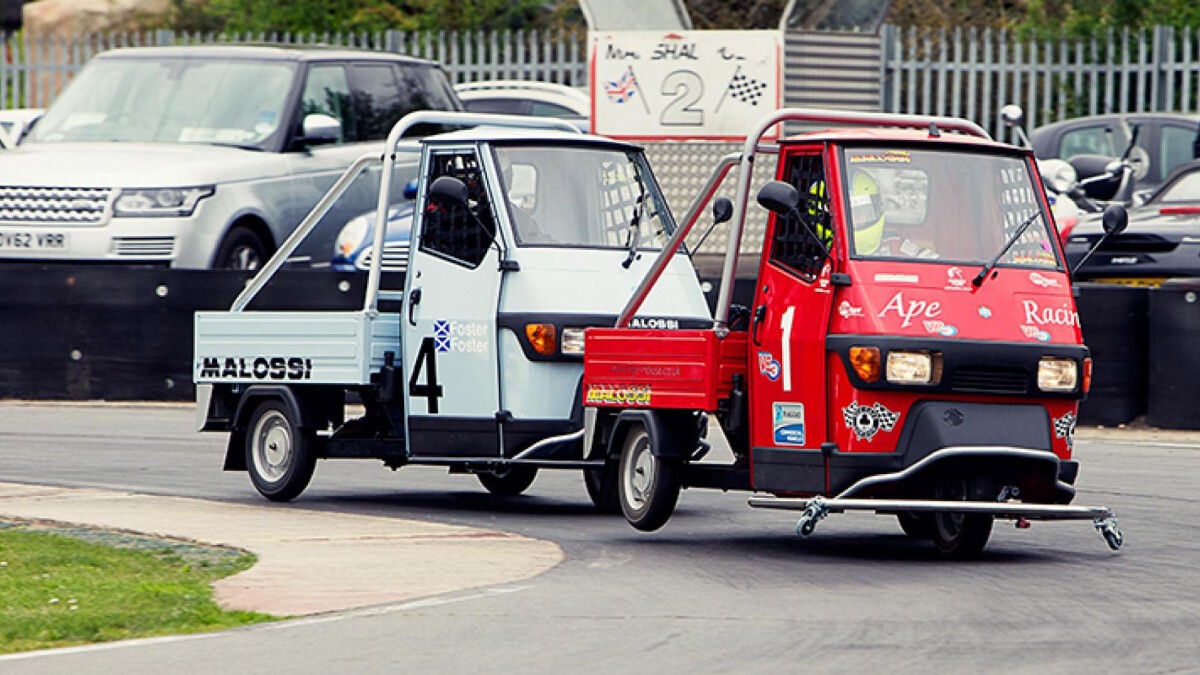 Italy's cross between a Reliant Robin, a motorbike, and a pickup truck, the Piaggio Ape is basically a working-class Vespa. It's built to be run on a budget and is cheap to repair, and since 1948, it's been the backbone of small businesses across Italy. The latest versions are available with a 218cc gasoline engine, but even so, this is not, you'll agree, one of Italy's finest performance machines. Not that that's stopped anyone trying to race the Ape.
The best bit about this caper is anyone can have a go. You don't even need a race license, or to remember to thank your sponsors in a monotonal press conference. You can pay to go along with your mates and race these things, now fitted with stabilizers and safety nets, on karting circuits up and down the UK.
Extra points for the most Italian hand gestures while overtaking.
9) Nissan Micra Canada Cup
In the UK, the Renault Clio Cup is among the premier go-to series for young racing drivers looking to make it in the world. There are 15 Clio Cup series worldwide. Renault even named its harder 'Cup chassis' option for the Clio RS after the championship.
Alas, if you're resident in Canada, the Renault Clio is not for sale, so there's no Clio Cup. There is however, the Nissan Micra Cup, oddly enough.
Apparently the Micra in question is 'the most affordable race vehicle in Canada,' its 1.6-liter motor good for a heady 109hp at 6,000rpm. Still, you get a roll cage, a racing seat, and the price is around £6,000 (P382,000). A Clio Cup car is at least six times that, and yet the winner doesn't get to spray maple syrup all over the podium, either. 
NOTE: This article first appeared on TopGear.com. Minor edits have been made.