Motorsports isn't all glory. For many, it involves great heartbreak. Particularly those who're leading the world's most famous endurance race when mechanical lightning strikes in the lead-up to the final lap. At the 24 Hours of Le Mans, that means the final three minutes of a 1,440-minute race.
It robbed Toyota of its first-ever overall victory at the event as the #2 Porsche (of Romain Dumas, Neel Jani, and Marc Lieb) snatched an unlikely victory when the #5 Toyota (of Sébastien Buemi, Anthony Davidson, and Kazuki Nakajima) extraordinarily ground to a halt approaching its final lap, having led since hour 17 of the race.
Several members of the Gazoo Racing team were in tears as Porsche inherited the lead, insult added to injury when the stricken car wasn't even classified after failing to make the checkered flag within the six-minute time limit required by the regulations. Neutrals like me felt nearly as bereft, stomachs churned by just how rotten Toyota's luck had been.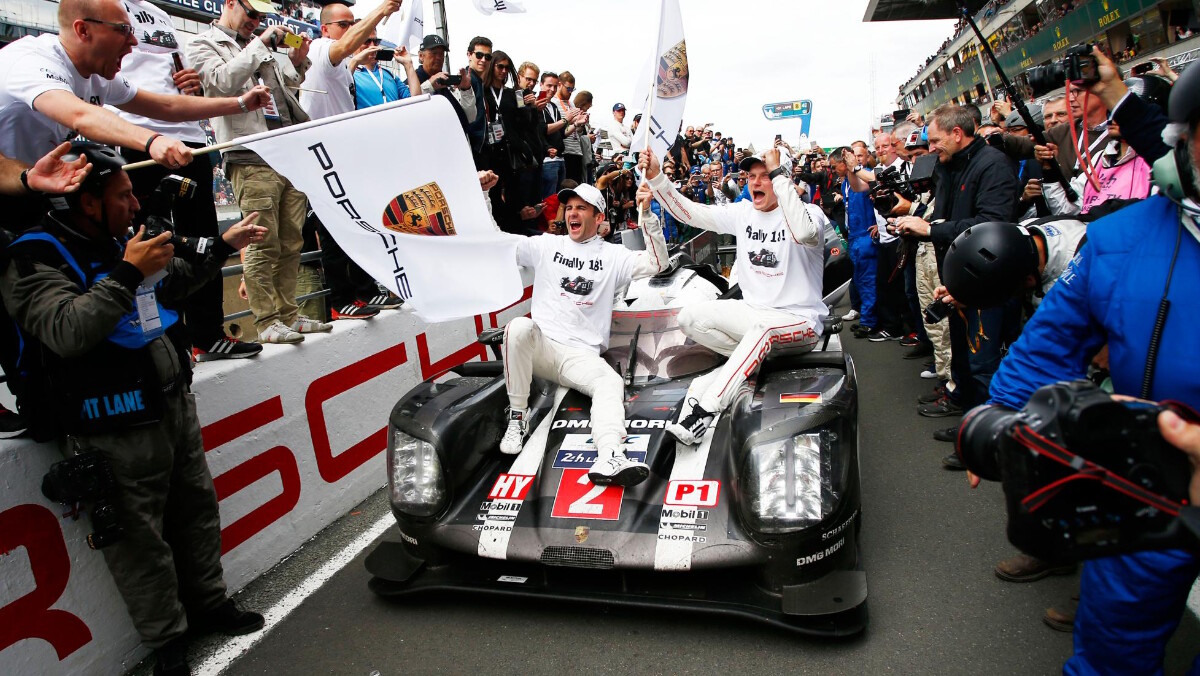 ADVERTISEMENT - CONTINUE READING BELOW ↓
Sympathy came from a deeply classy source. "We certainly feel for our colleagues and friends from Cologne," said Andreas Seidl, team principal of Porsche LMP1. "To give away such a great race this way on the last lap is something you wouldn't wish on your worst enemy. But this is the sport with all its highs and lows, and that's also why we love it."
This was the second of three Porsche Le Mans wins on the trot, but with such decorum in the circumstances, it was difficult to begrudge them victory. "To finish first, first you must finish" is a quote used so often, it has perhaps lost its impact. But it has rarely been illustrated with such galling accuracy as that #5 Toyota grinding to a halt right in front of everyone who'd poured back into the grandstands, pommes frites in hand, to see 24 hours of hard-fought racing come to a close.
Toyota's one-word Tweet, at 3:21pm local time, says it all: "Heartbroken." It took its maiden Le Mans win two years later, but only when Porsche had dropped out of the sport.
NOTE: This article first appeared on TopGear.com. Minor edits have been made.
ADVERTISEMENT - CONTINUE READING BELOW ↓
Recommended Videos