It's just a set of wheels. That's what I keep telling myself. 'Just a set of wheels,' I think as I stumble down the stairs in the morning. 'Just a set of wheels,' I mutter under my breath every time I walk out to the GR Yaris. 'Just a set of wheels,' I sing as we belt through puddles, muck, and grime together. But in my head, they're so much more.
OZ Rally Racing. The wheels worn by Carlos Sainz's Celica back when he won his first World Rally Championship in 1990, wheels that create a direct link across 30 years of Toyota rallying, wheels that stand for everything I want the GR Yaris to represent. Wheels that just happen to pack out the arches brilliantly, giving this superb little car even haunchier haunches.
Just a set of wheels? Not in my head. Instead, a first step. The next one might be a set of longer-travel springs and dampers. Proper underbody protection. New seats. A roll cage. A rally program. Would love to make that happen with this car, but given it remains the property of Toyota UK for the six months it's with us, I can't see that happening.
ADVERTISEMENT - CONTINUE READING BELOW ↓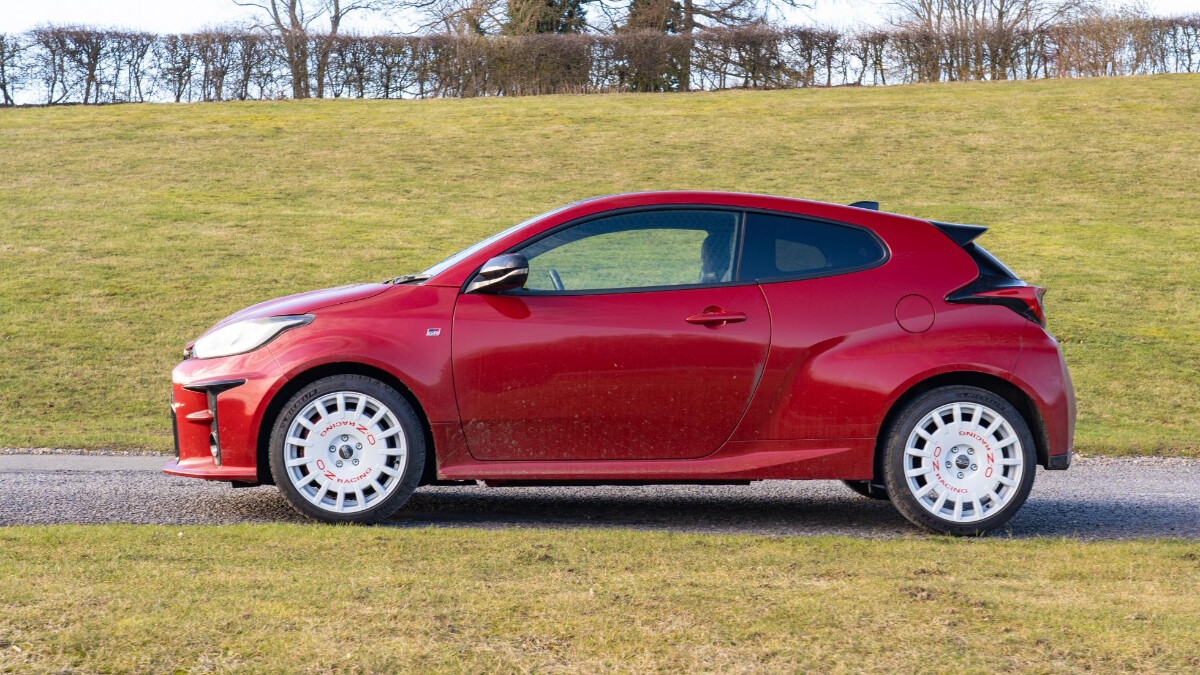 And besides, getting the wheels sorted was hardly straightforward. OZ Racing is Italian and the wheels aren't cheap at around £1,200 (P81,700) for the set, but I really hadn't counted on having to pay another £280 (P19,100) of import duty to get them in. UPS delivered three, then kept the fourth hostage until I coughed up. Then there were the tires. I wanted a second set so I could switch the wheels over easily. The Pilot Sport 4S tires were on back-order through Michelin, not expected for a couple of months. Happily, the reason they were on back-order was because Toyota had bought all UK stock in anticipation of GR Yaris demand.
ADVERTISEMENT - CONTINUE READING BELOW ↓
Recommended Videos
Wheels met tires. This was a relief since it meant I'd given OZ the correct wheel dimensions (8J x 18). And they fitted the car, which meant the 114.3mm stud pattern spacing was right, too. Phew. Out came the bathroom scales. I really wanted to see if I could tell a difference in the driving, so being an utter geek, I weighed each wheel and tire. It's 20.6kg per corner for the OZ versus 18.2kg for the standard BBS alloy, the wheel the car was developed with.
OZs go on easily, car looks the nuts, social media mainly disagrees because they only see the aesthetic, not the rallying back story. I set off for a drive. Yep, can tell a difference straight away. Curious thing, but that extra, what, 10% unsprung corner weight does notably affect the ride's harshness and control. The wheels thump more heavily through potholes, there's a tiny tremor that hints the spring and the damper are just losing control of the rebound—a sense the car is slightly heavier and less zesty into corners and under acceleration. It's not much, but it's definitely there.
ADVERTISEMENT - CONTINUE READING BELOW ↓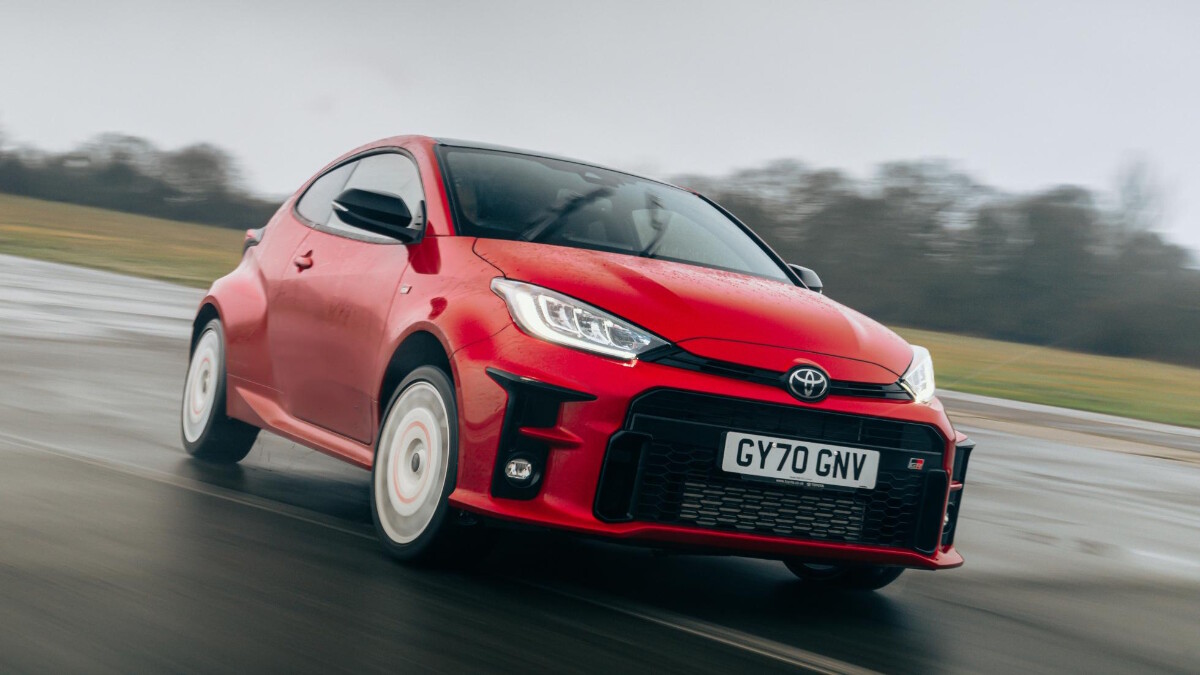 Just the weight that accounts for this? No, metallurgy and wheel shaping will be involved as well, neither of which I have the first clue about. The OZs do transmit a bit more vibration, I reckon, but they also feel supremely tough. Like you could repeatedly smash into curbs and the rest of the car would eventually disintegrate, but the wheels would be unmarked. They don't half show the dirt quickly, though. And are a proper fiddle to clean.
ADVERTISEMENT - CONTINUE READING BELOW ↓
But they shouldn't be clean, should they? But nor should they merely be clad in a layer of black brake dust. There should be some orange or brown in there, a hint that this has been somewhere more exotic than just ripping along B-roads. That's why I love sending it down narrow country lanes. All that farmyard muck from tractors at this time of year? A good skimming of slop up the sides? That's how the GR Yaris should look.
One thing to note: These aren't actually the very same wheels Sainz had fitted. OZ redesigned and redeveloped the originals, launching these new versions in 2017. You can have 'em in white with red lettering, or if that doesn't do it for you, dark gray with silver. They come as 17s, 18s, or 19s. I've also learned on the grapevine that a famous chap called Seb has ordered a GR Yaris, and a set of these wheels to go with it.
ADVERTISEMENT - CONTINUE READING BELOW ↓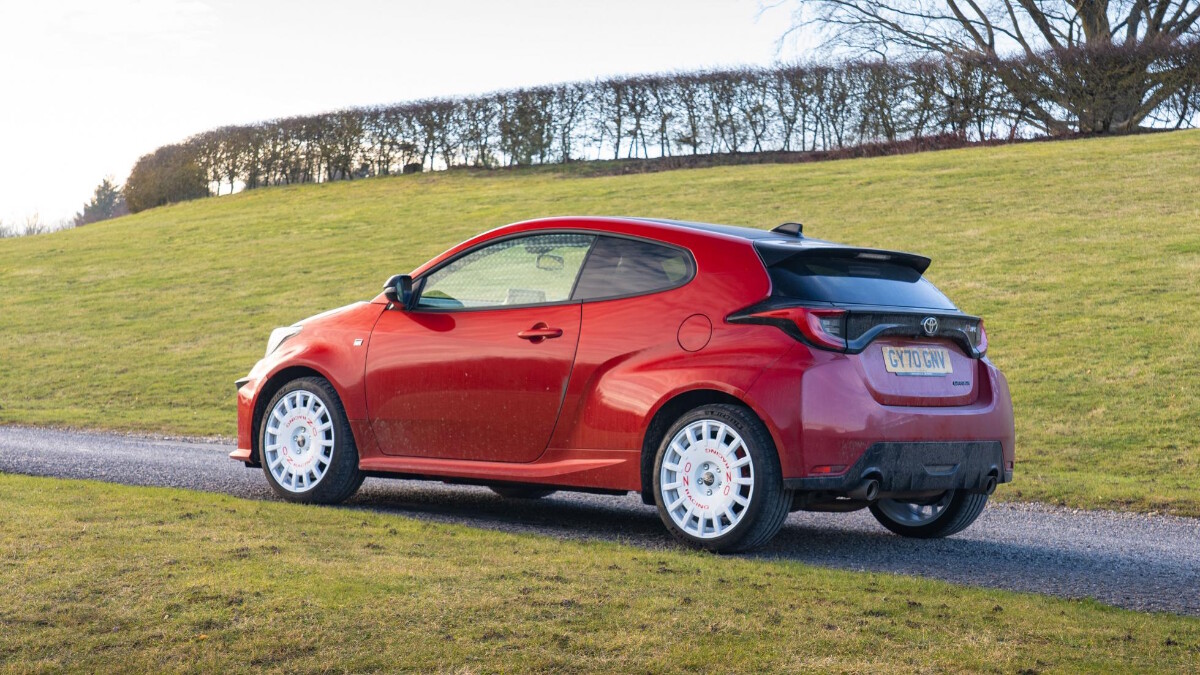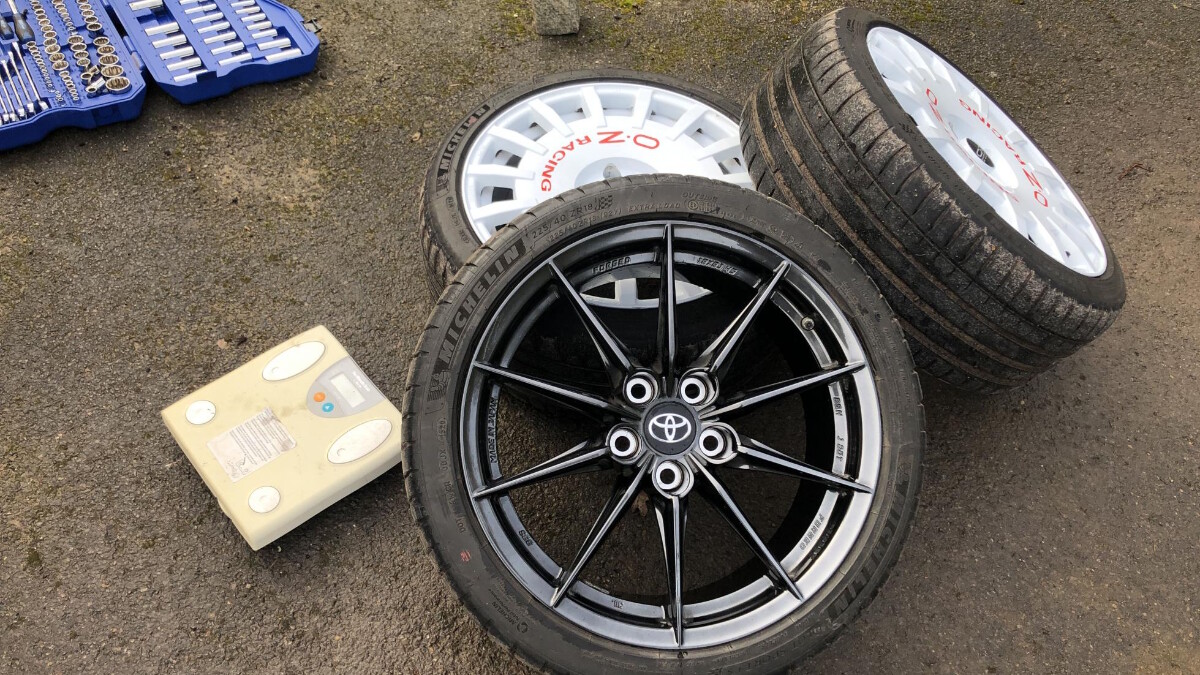 ADVERTISEMENT - CONTINUE READING BELOW ↓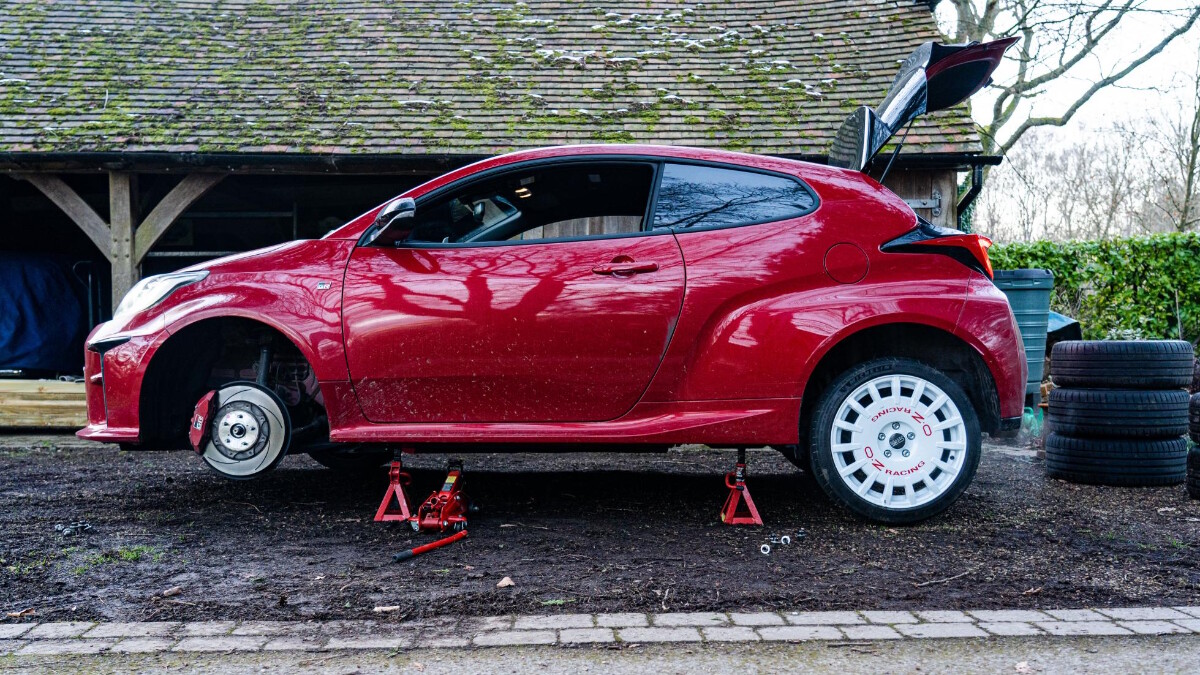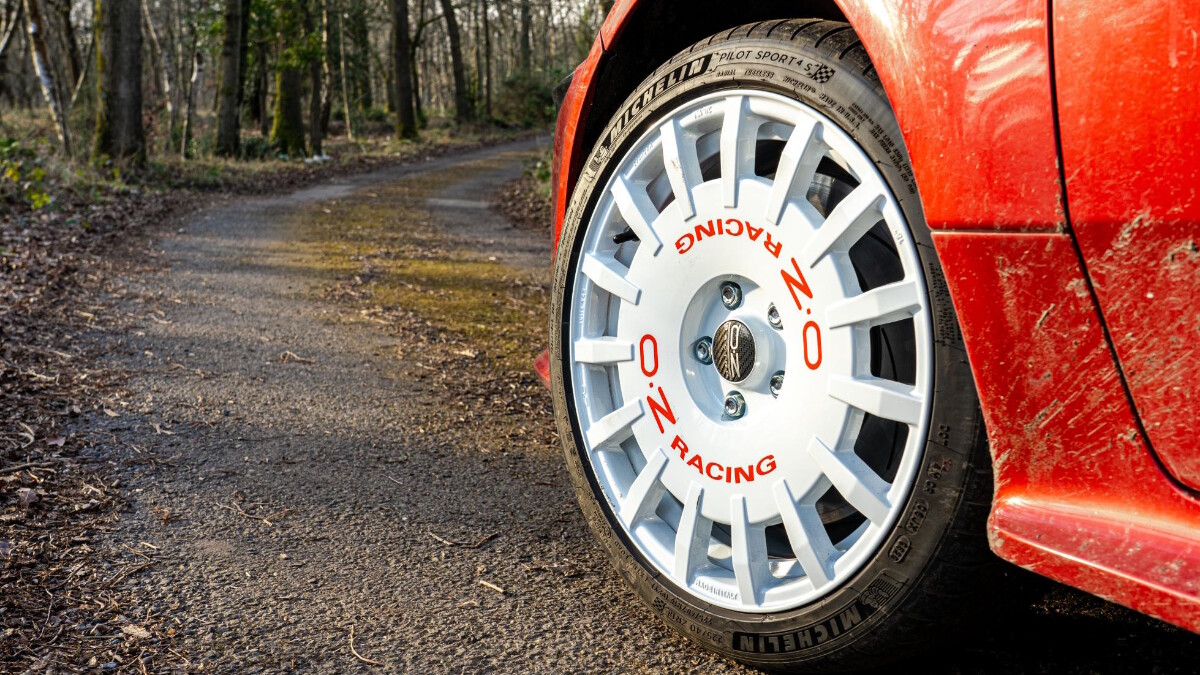 ADVERTISEMENT - CONTINUE READING BELOW ↓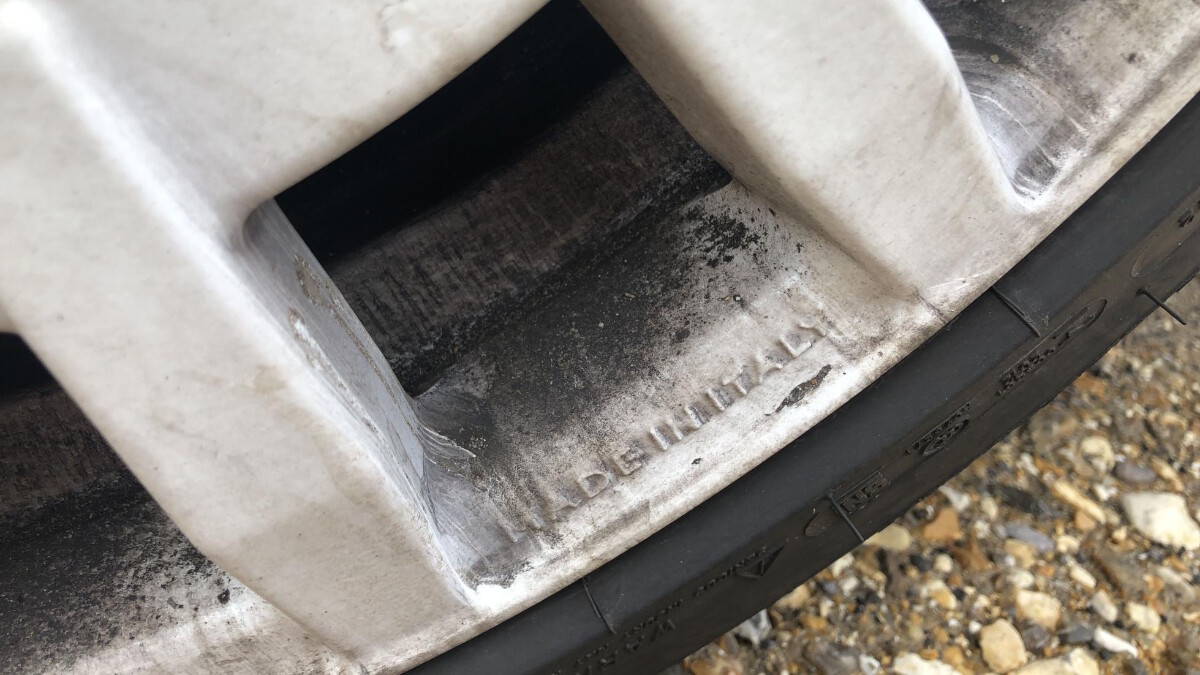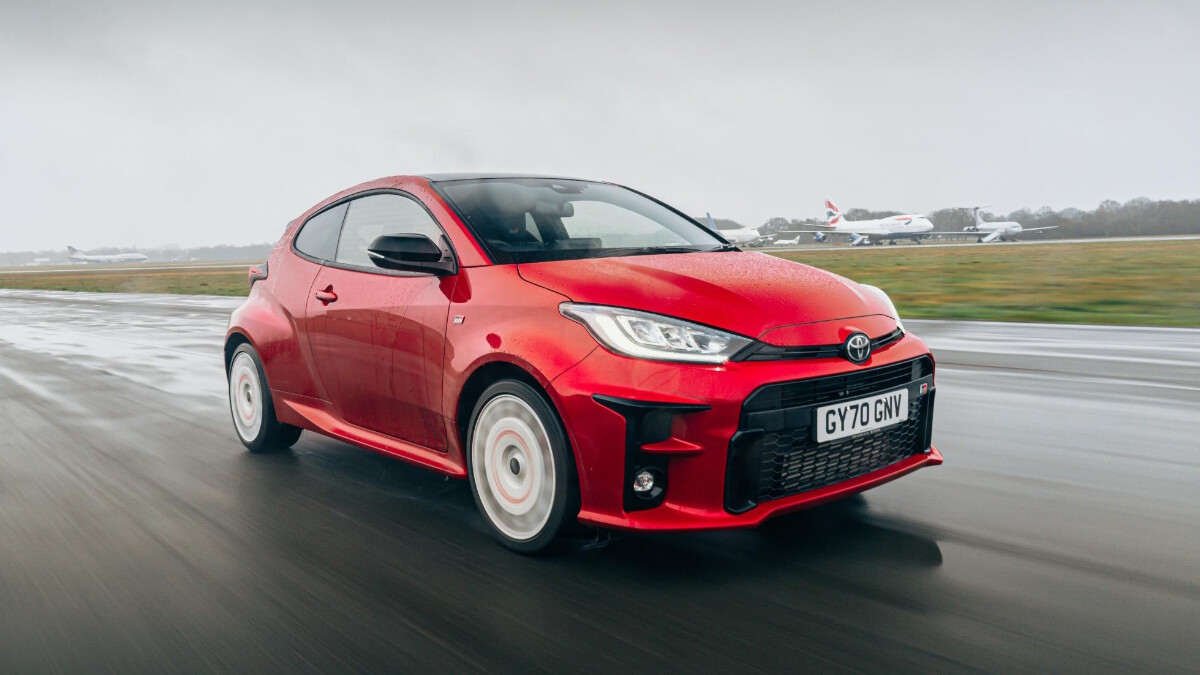 ADVERTISEMENT - CONTINUE READING BELOW ↓
NOTE: This article first appeared on TopGear.com. Minor edits have been made.