Well, here's an unusual listing for you guys to ponder over this week. Someone over in Germany is currently selling a Toyota Hiace for a cool €30,900 (roughly P1.7 million) through online vehicle market mobile.de. The thing is, the van is a 1991 model.
So, is a three-decade-old Japanese van worth that figure? Probably not—or at least not to most people. This listing has one major selling point, however: It's about as brand-new as listings like this come.
NEWS YOU MIGHT HAVE MISSED:
A Nissan GT-R went for a swim in Cebu City
LTFRB: Long queues at terminals a result of 'sabotage' by provincial bus operators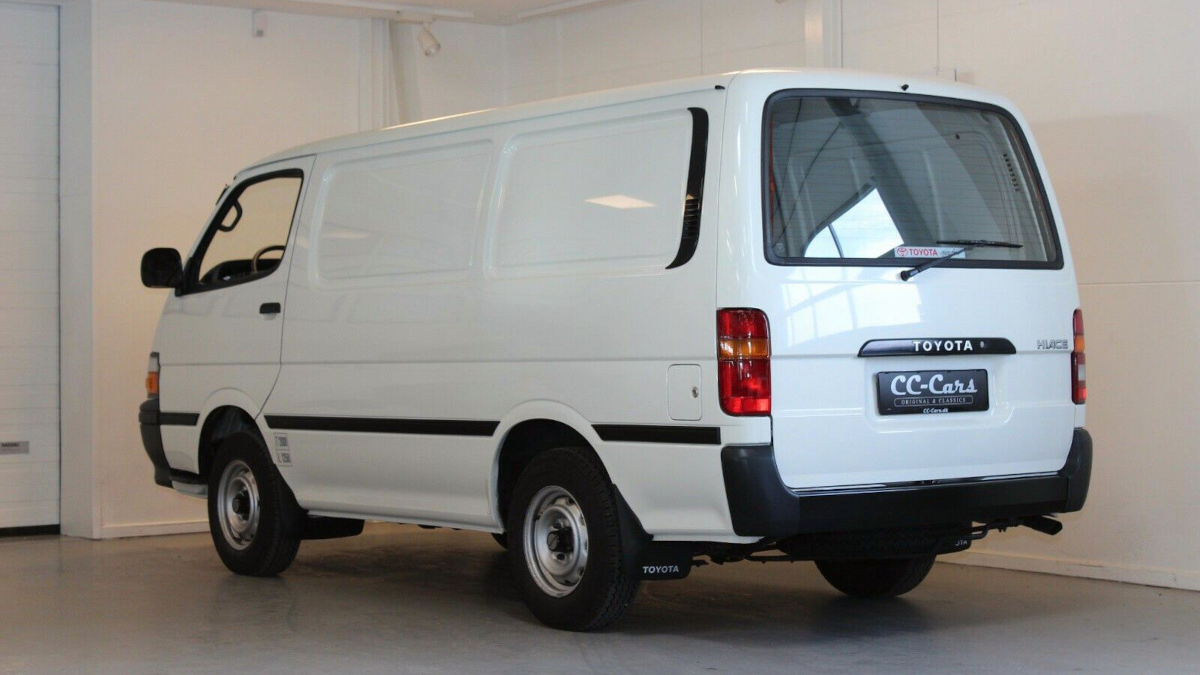 This fourth-generation Hiace's odometer reads just 490km, which is absurdly low for a ride of this age. Both its exterior and cabin look pristine, with the latter's fabric seats still coming covered in plastic wrap. It also comes with all the original manuals and paperwork, including a Danish registration certificate from 1991.
ADVERTISEMENT - CONTINUE READING BELOW ↓
The seller has provided little else to go on here, though. No specs or engine details, but the fourth-get Hiace could pack anything from a 2.0-liter gasoline to a 3.0-liter diesel. Photos show that the unit comes with a five-speed manual gearbox, though.
Other details worth noting? Steel wheels that, while spartan, add to the van's old-school charm. And a full-on commercial setup with no seats for rear passengers. Would you pull the trigger on a deal like this if you had the money? Let us know in the comments.
More photos of this 1991 Toyota Hiace for sale: