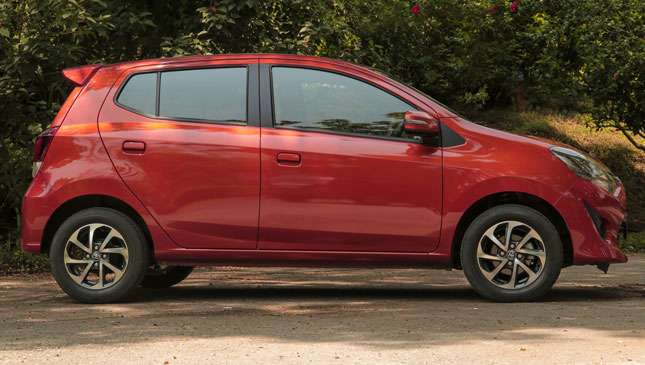 Buying your first car is a big milestone, but it's by no means an easy task. You have to plan your budget, consider your needs, shop around, and go on multiple test drives before you make a decision. Toyota's mini hatchback, the Wigo, gets our pick as one of the most able cars for first-time buyers. Here are five reasons why.
ADVERTISEMENT - CONTINUE READING BELOW ↓
Do take note though, that the Wigo is considered an entry-level car for a reason. If you're used to certain luxuries and amenities, and simply can't live without them, then you might want to look at something a bit higher up the food chain.
1) It's affordable.
The current face-lifted Wigo is priced at P537,000 for the base manual variant, P576,000 for the other manual, and P611,000 for the automatic. There aren't many cars on the market with a reputable and trusted badge that can beat those prices.
2) It's fuel-efficient.
Adding to the Wigo's affordability is its fuel economy. With a 1.0-liter three-cylinder engine under the hood, the figures are as frugal as you'd imagine. A previous test of the automatic netted us 9-11km/L in the city and 25km/L on the highway. And that's with a four-speed slushbox!
3) It's got an entertainment option.
As you'd expect at its price range, the Wigo doesn't come with a lot of fancy tech. Granted, power windows and locks do come standard, and those are great. But the top two variants also get a touchscreen infotainment system that can sync up with your smartphone. Considering most first-time buyers are young, then this feature will suit them perfectly.
4) It's surprisingly roomy.
You wouldn't think so at first, but the Wigo is deceptively roomy inside. While the driver's seat can be challenging for some drivers, there's still ample room around the cockpit. In the back, we've sat three regular-sized adults comfortably without any issues.
5) It's easy to park and maneuver.
As a first-time car owner, you might not be the most adept driver just yet. Thankfully, the Wigo's small dimensions are very forgiving, especially in the tight alleyways and parking slots that are all too common on our roads.