Are you waiting on the all-new Toyota Yaris to arrive around these parts before making your next purchase decision? If your answer is yes, keep holding your breath because there's still hasn't been any real indication when (or even if) it will make it here to our market. Don't be too bummed, though, because Tamiya is coming out with something that might make your situation ever so slightly easier to bear.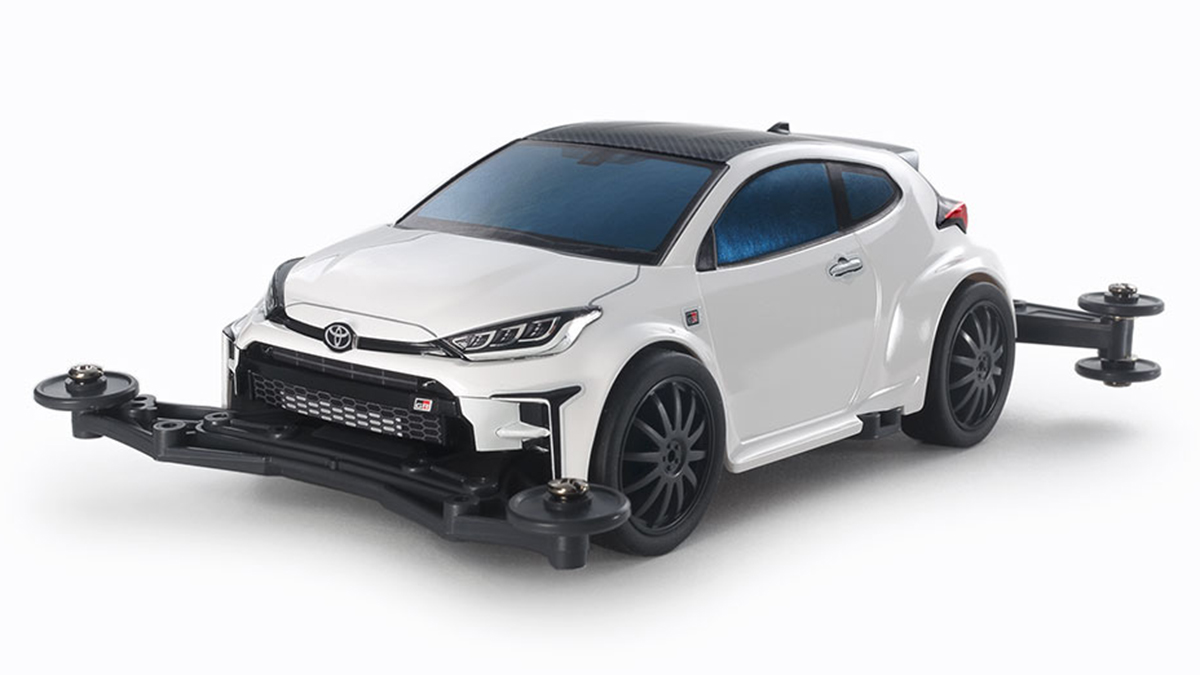 For just ¥1,210 (just under P600), you can get yourself a 1:32 scale mini 4WD version of the Toyota GR Yaris from Tamiya. It runs on the toymaker's lightweight VZ chassis and measures in at 158mm in length. This absolutely nails the real thing's aggressive and compact look, from its angry headlights and oversized fenders to the slick spoiler out back and wide stance. Oh, and it comes with an accurate set of black multi-spoke wheels, too. Nice.
Continue reading below ↓
Recommended Videos
Now, this vehicle won't come with a motor, batteries, or even paint (which you'll need to achieve the clean white look you see here), but stickers for the windows, lights, and grille are, however, included. Hey, building the thing is all part of the fun, right?
If you're eager to own one, the Tamiya Toyota GR Yaris mini 4WD drops in Japan on August 8, 2020. You have two options here: You can either call an overseas relative to buy one for you or start asking local hobby shops if it'll make it to our shores and hope for the best.
Tamiya has been on a roll with Filipino fans over the past year. In 2019, the toy manufacturer a 1:32 scale mini 4WD of the iconic Pinoy jeepney. It followed this up with a release called the 'dyipne' which features a more realistic metallic finish, too. What's your favorite recent release from Tamiya?