The EQS is not quite the first all-electric Mercedes-Benz, but it might be the first one that matters. Because while the EQC and the EQA sit on platforms shared with normal cars and SUVs, and are therefore inherently compromised, the EQS introduces the German carmaker's new largely aluminum EV-only Modular Electrical Architecture.
Some seven years in the making, this scalable platform heralds a new era of purpose-built, uncompromisingly electric Mercs. And the hugely complicated EQS is genesis. The template on which the brand is staking its future, and from which its next generation of big EVs (in the short-term, a smaller EQE 'business sedan' and then EQS/EQE SUVs) will spew forth.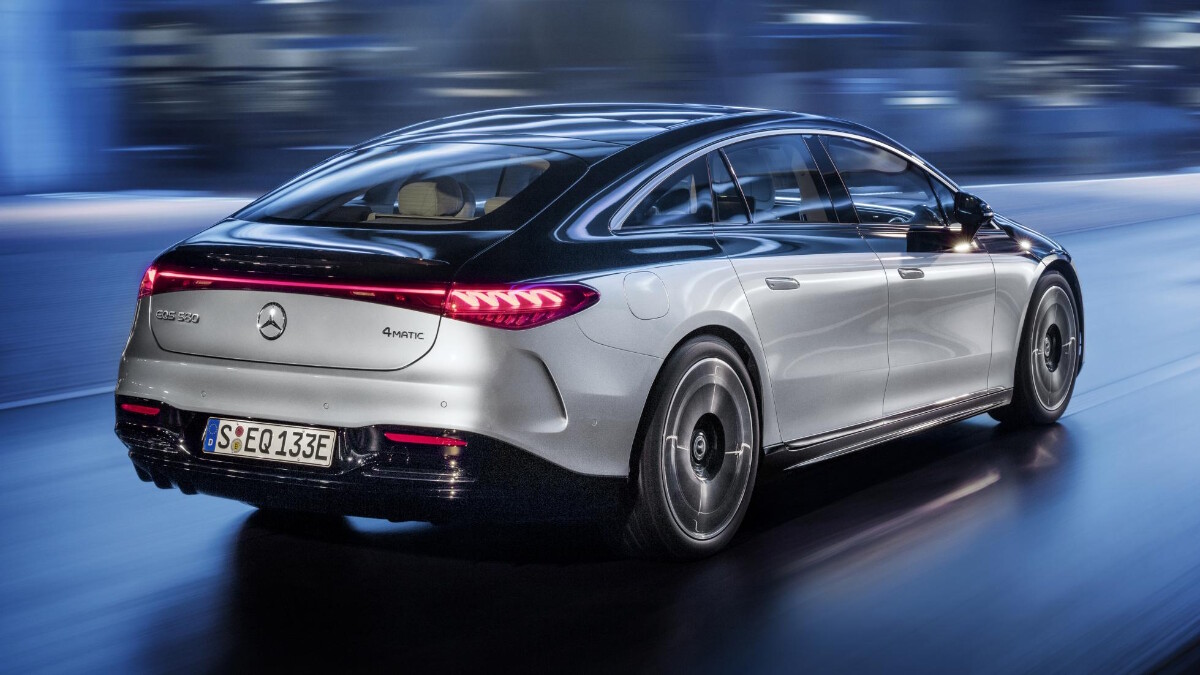 ADVERTISEMENT - CONTINUE READING BELOW ↓
So, this car is emphatically a big deal. Not least because it's philosophically an electric S-Class—the car that defines Benz's brand, and into which it plows more resources than any other. In the words of CEO Ola Källenius: "The EQS is designed to exceed the expectations of even our most demanding customers. That's exactly what a Mercedes has to do to earn the letter 'S' in its name. Because we don't award that letter lightly."
The EQS 450+ will ship toward the end of this year with a single rear-mounted e-motor with 329hp and a 108kWh latest-gen modular battery that uses comparatively few rare-earth materials. A smaller 90kWh battery will be available soon after. There's also the twin-motor, all-wheel-drive 516hp EQS 580. And though the EQS isn't as sporting as a Porsche Taycan or an Audi e-tron GT, because luxury, Merc has already confirmed an AMG'd version with as much as 750hp will follow. Prices are broadly in line with the S-Class, and should start from around £80,000 (P5.3 million).
ADVERTISEMENT - CONTINUE READING BELOW ↓
Recommended Videos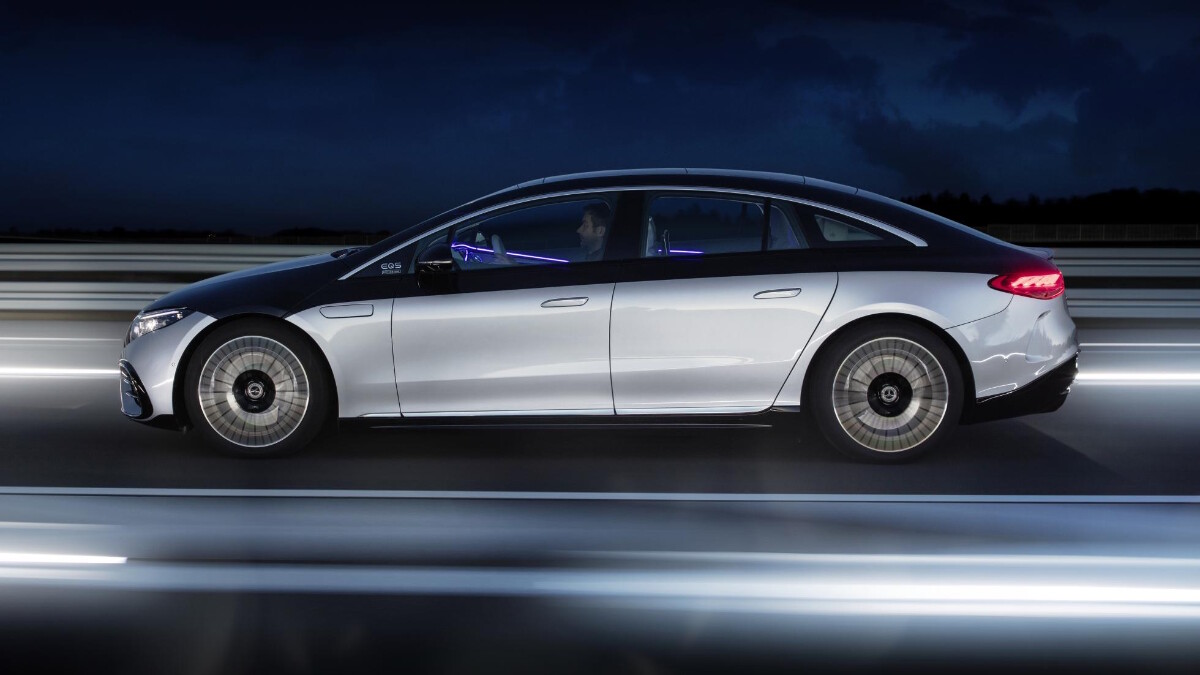 At over five meters long and almost two meters wide, the EQS is more or less the same size as an S-Class. But its body is a different, more aerodynamic cab-forward shape. The front end is low and totally sealed, with a clamshell-style hood you can't open (unless you work for a Mercedes-Benz dealer), and ducts and shutters that reveal themselves only when the car needs cooling. Elsewhere, the door handles are of the pop-out variety, and underneath the low-slung batteries, there's a mostly flat floor.
ADVERTISEMENT - CONTINUE READING BELOW ↓
And that's just the tip of the iceberg. The result of all those hours in the wind tunnel is a drag coefficient of just 0.20 (when equipped with the 19-inch wheels and in presumably lower-riding Sport mode). That makes the EQS the most aerodynamic production car in history—save for dedicated eco-specials like the Volkswagen XL-1—and means that in its slipperiest, most efficient configuration, the electric limo will do a huge 768km between charges. Roughly the same as a gasoline-powered S500 averaging a realistic 11.1km/L.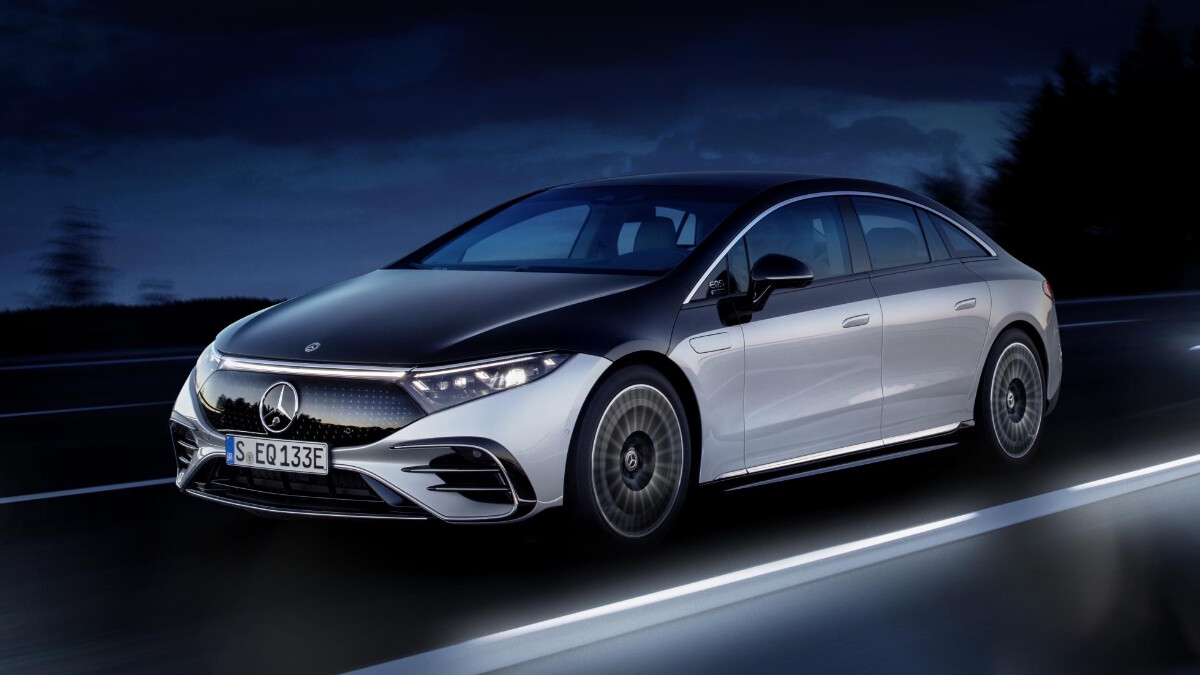 ADVERTISEMENT - CONTINUE READING BELOW ↓
The EQS's battery can be preheated or precooled while driving so it's always ready to accept the fastest possible charge. Merc claims a 200kW charger can replenish 300km of range in just 15 minutes. Pity—gives you less time to fiddle with the EQS's pièce de resistance, its colossal touchscreen central nervous system. The new car comes as standard with the portrait touchscreen and dashboard from the S-Class, but you can (and should) upgrade to the vast MBUX Hyperscreen.
The triple-screen setup incorporates center (17.7 inches), driver, and passenger (both 12.3 inches) displays behind a single pane of curved, distortion-free aluminum silicate glass that spans almost the entire width of the car. We're promised the surface is especially scratch-resistant and easy to clean with a normal microfiber cloth, and has been positioned just-so to minimize reflections.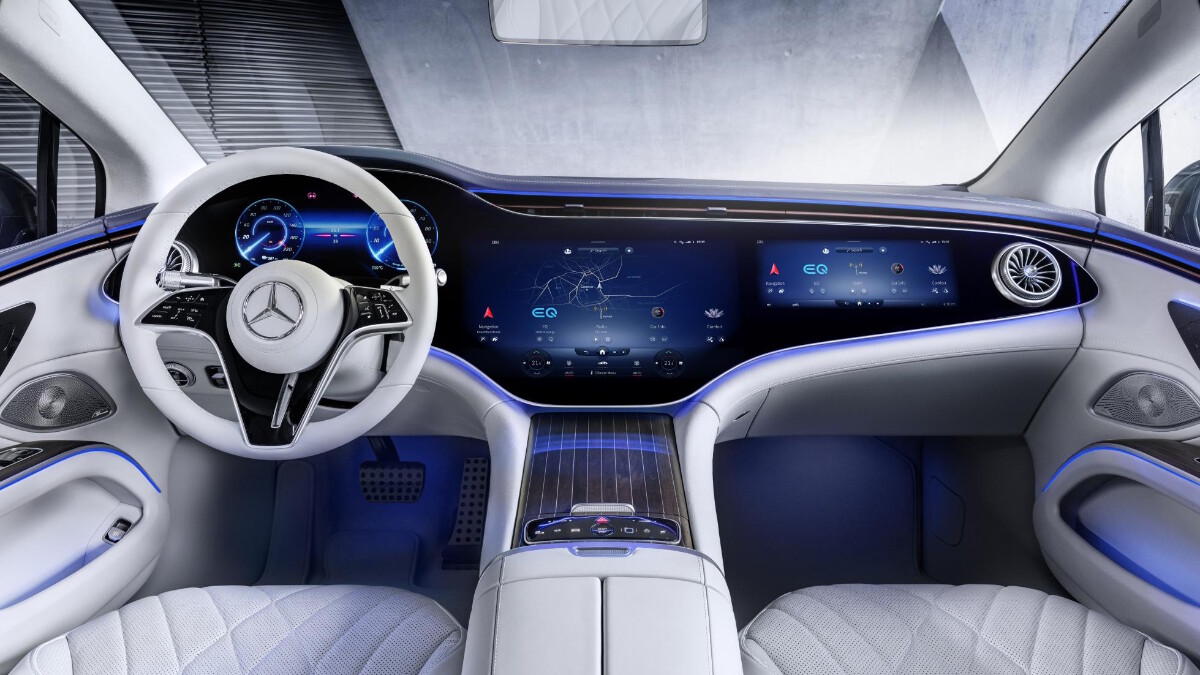 ADVERTISEMENT - CONTINUE READING BELOW ↓
And it's packing some firepower—eight CPU cores and 24 gigabytes of RAM. The center and passenger screens are of the super-sharp, super-colorful OLED variety, and both feature haptic- and force-feedback. The latter feature—where the screen knows how hard you're prodding it and can vary its responses accordingly—is tech I miss from my old iPhone and don't recall seeing in a car before.
Not that you need to prod the screen if you don't want to—Merc's voice control isn't Amazon Alexa-clever yet, but it's getting there. There are microphones everywhere, so each of the car's five occupants can use it, and everyone gets their own profile to which they can save their settings.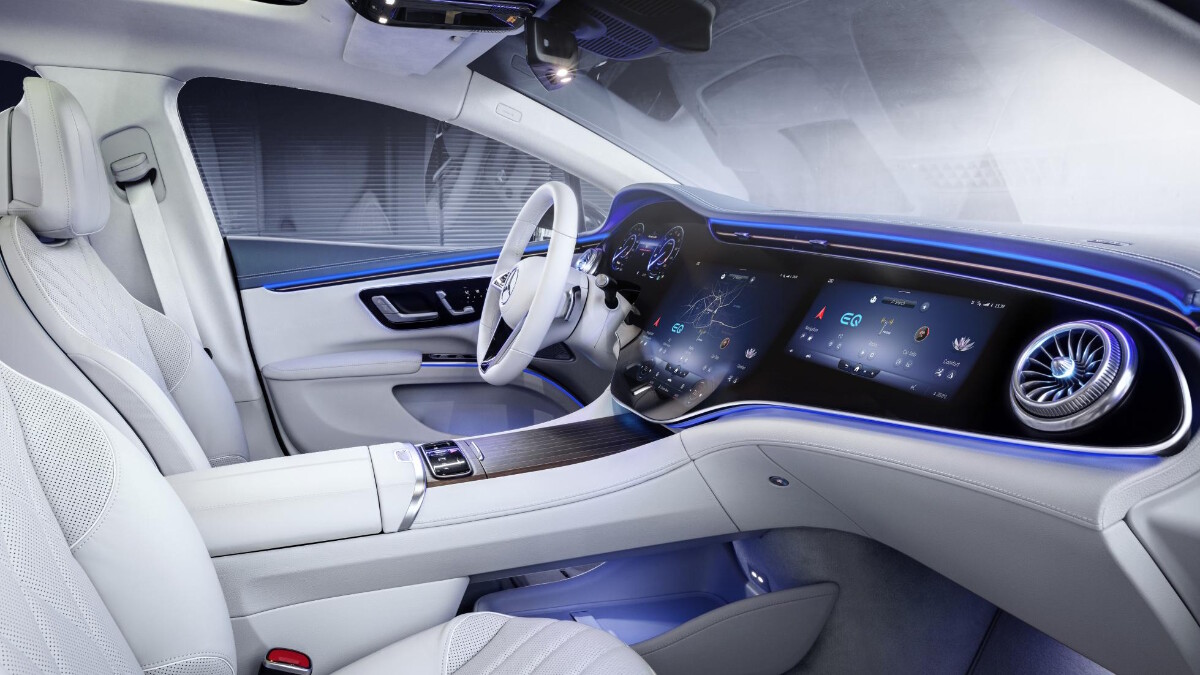 ADVERTISEMENT - CONTINUE READING BELOW ↓
Besides voice control, Merc has another way of getting around legitimate criticism that massive touchscreens in cars are too damn distracting. The user interface (which was developed entirely in-house) uses what the carmaker calls a 'zero-layer' design. Effectively, it employs AI to predict what you want to do before you've done it, then proactively surfaces relevant functions at just the right moment so you don't have to go swiping through endless submenus to find them. Källenius says he could teach anyone how to use the system in 10 minutes. We'll be taking him up on his offer.
The passenger-side screen can switch itself off if there's nobody sat in the shotgun seat. If it's switched on, it can sense when the driver's looking at it and dim itself right down so the driver can't see what's on it. Of course, there are screens in the back, too, if you want them, and the whole system is ready for over-the-air updates that ought to keep it feeling fresh for years to come. The battery management systems can also be updated remotely, so there's every chance your EQS could get even more efficient after you've taken delivery.
ADVERTISEMENT - CONTINUE READING BELOW ↓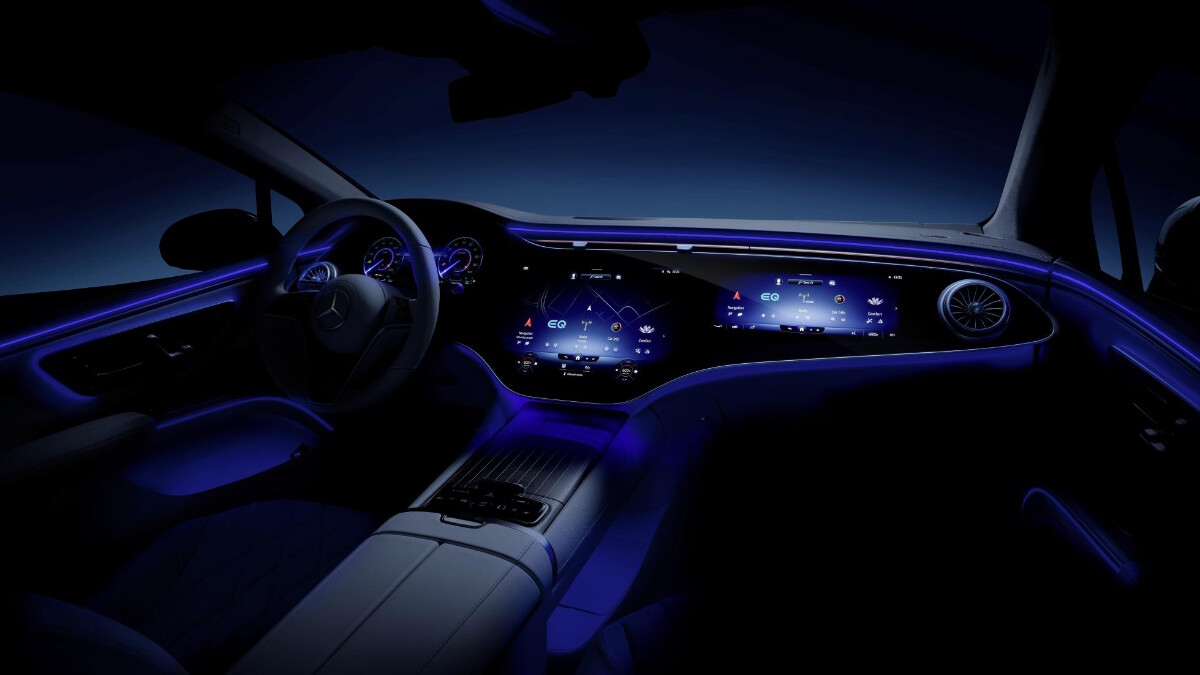 Elsewhere, the EQS gets rear-wheel steering, and an 'Energizing Comfort' system that can borrow data from compatible smartwatches to help wake you up or chill you out. It can even be spec'd with doors that open and close themselves. The fancy headlights can project messages and warnings onto the road ahead, but like Merc's latest driver-assistance systems (which can almost entirely take over in certain situations), they're limited by what's legal, not by what's actually technologically possible.
ADVERTISEMENT - CONTINUE READING BELOW ↓
The EQS will be built in a carbon-neutral factory. So, too, will its battery. Moreover, owners get three years access to Mercedes me Charge, which guarantees the use of 'green' energy at public charging stations. By next year, Merc will be building eight EVs across seven factories and three continents. The EQS is just the start. Bring 'em on, Benz.
More photos of the 
Mercedes-Benz EQS: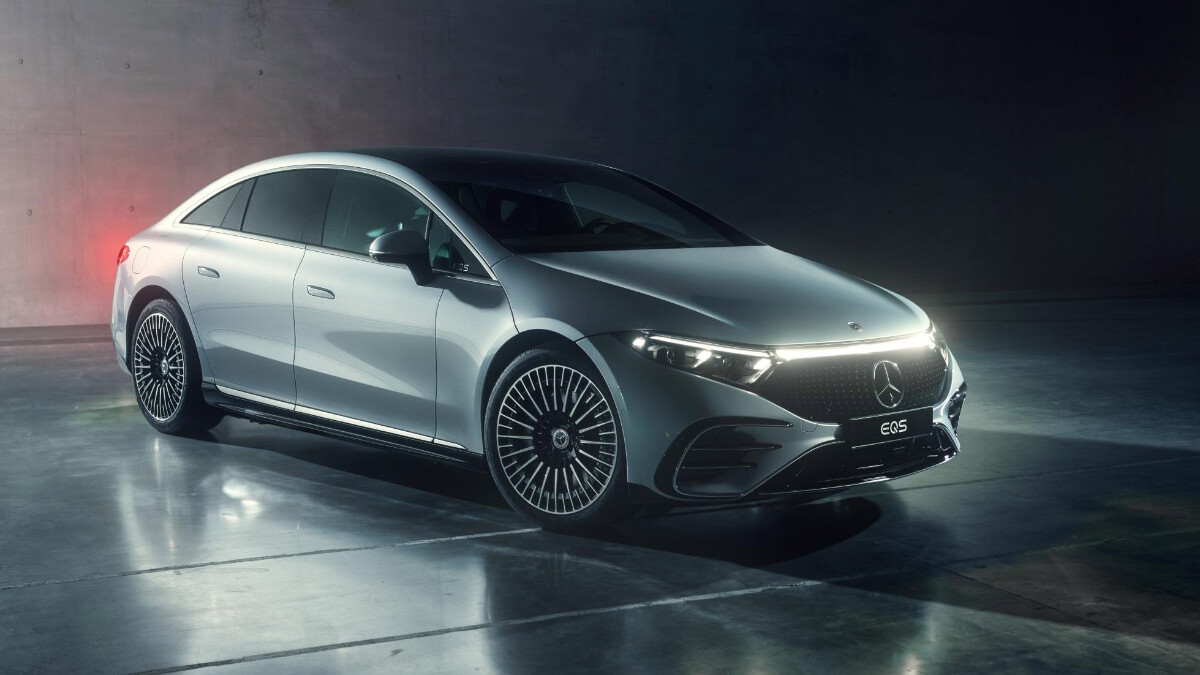 ADVERTISEMENT - CONTINUE READING BELOW ↓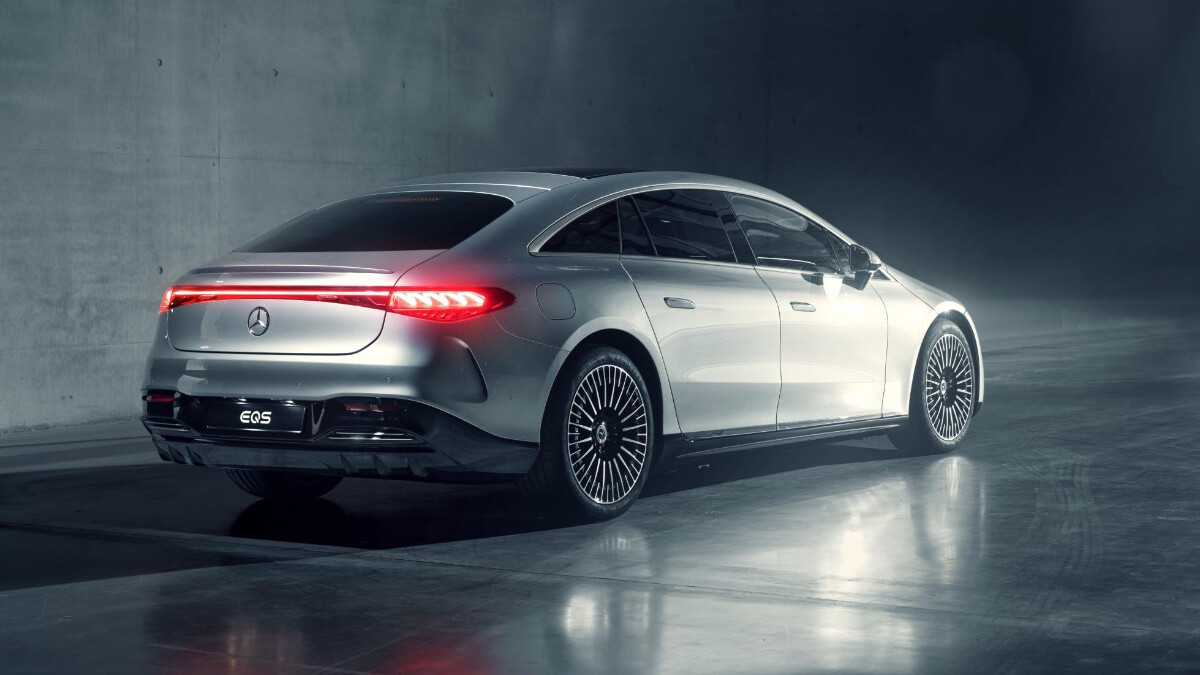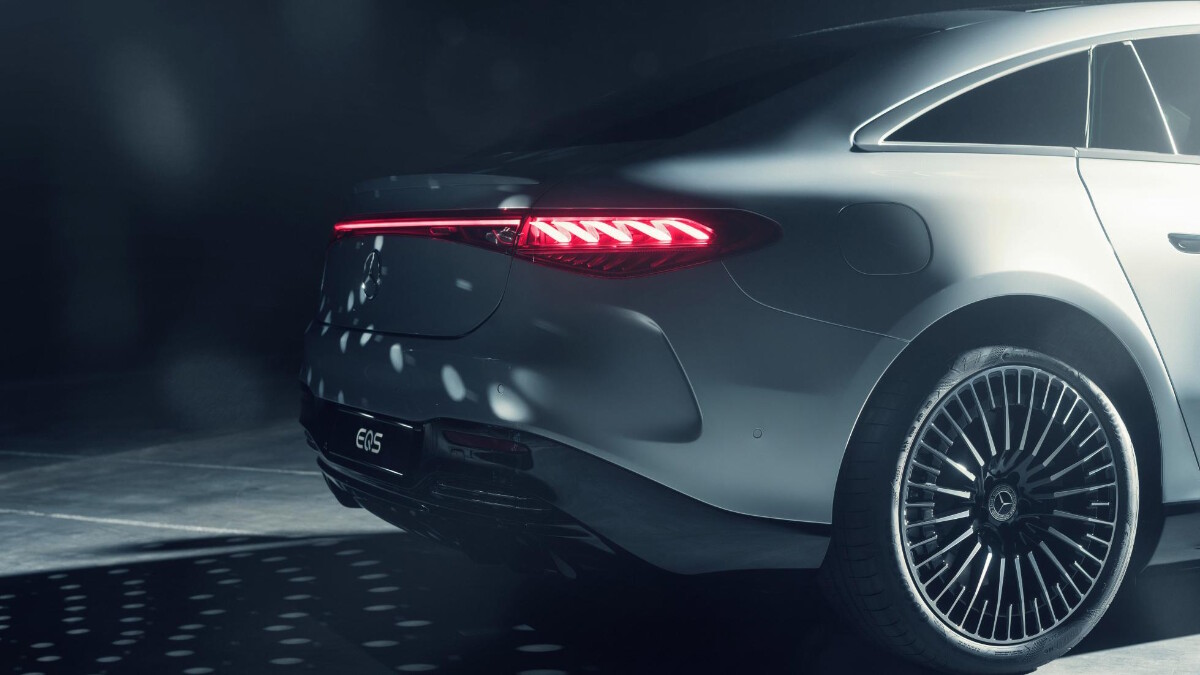 ADVERTISEMENT - CONTINUE READING BELOW ↓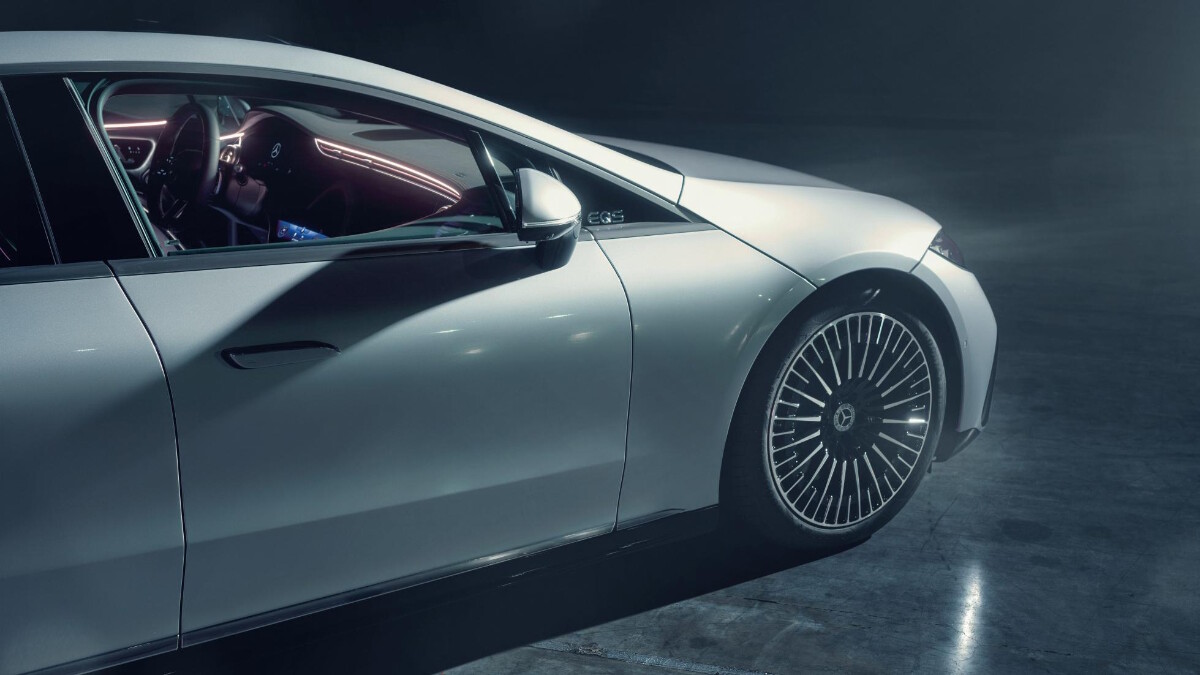 ADVERTISEMENT - CONTINUE READING BELOW ↓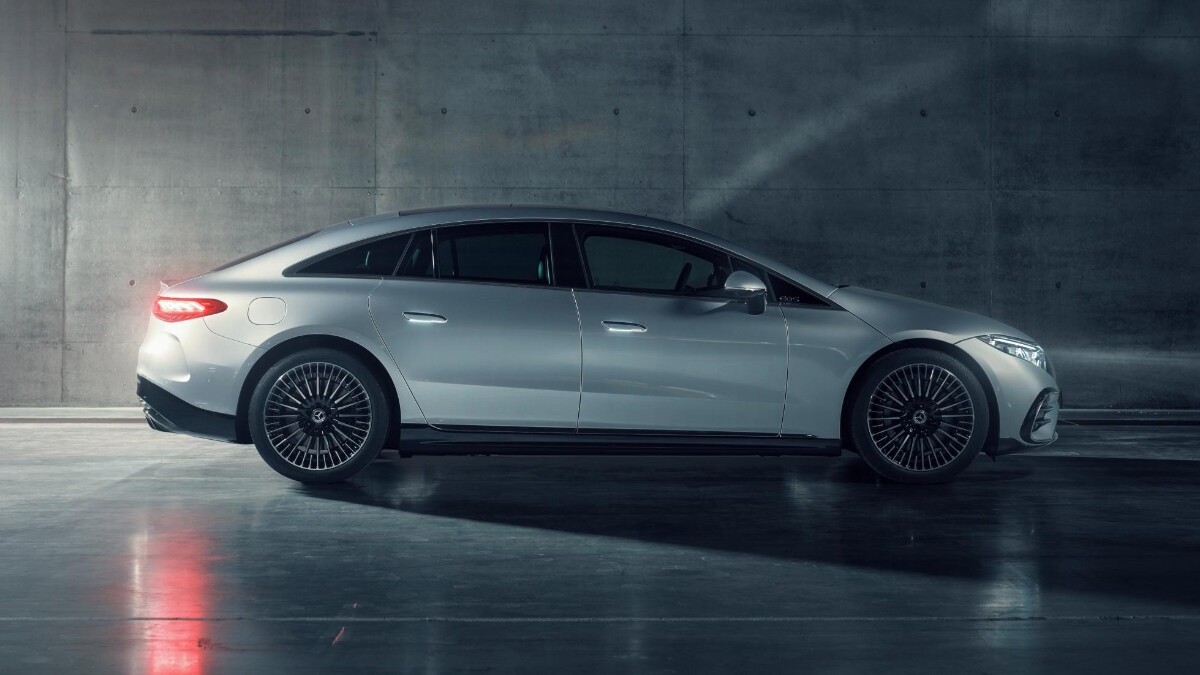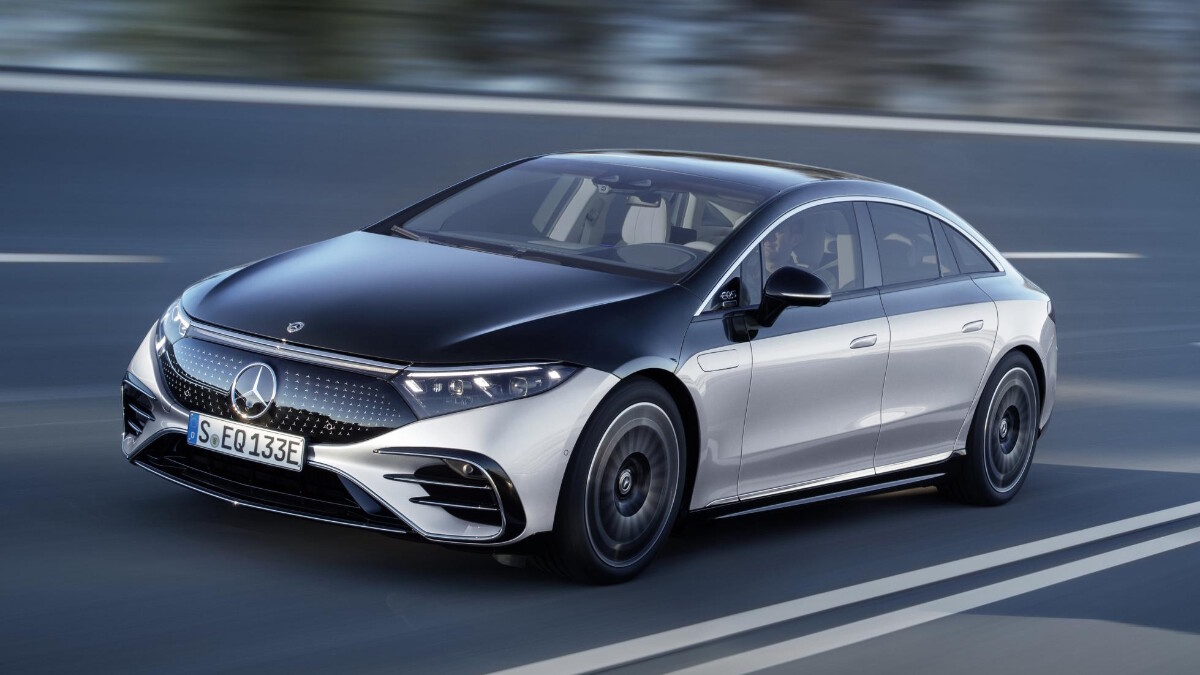 ADVERTISEMENT - CONTINUE READING BELOW ↓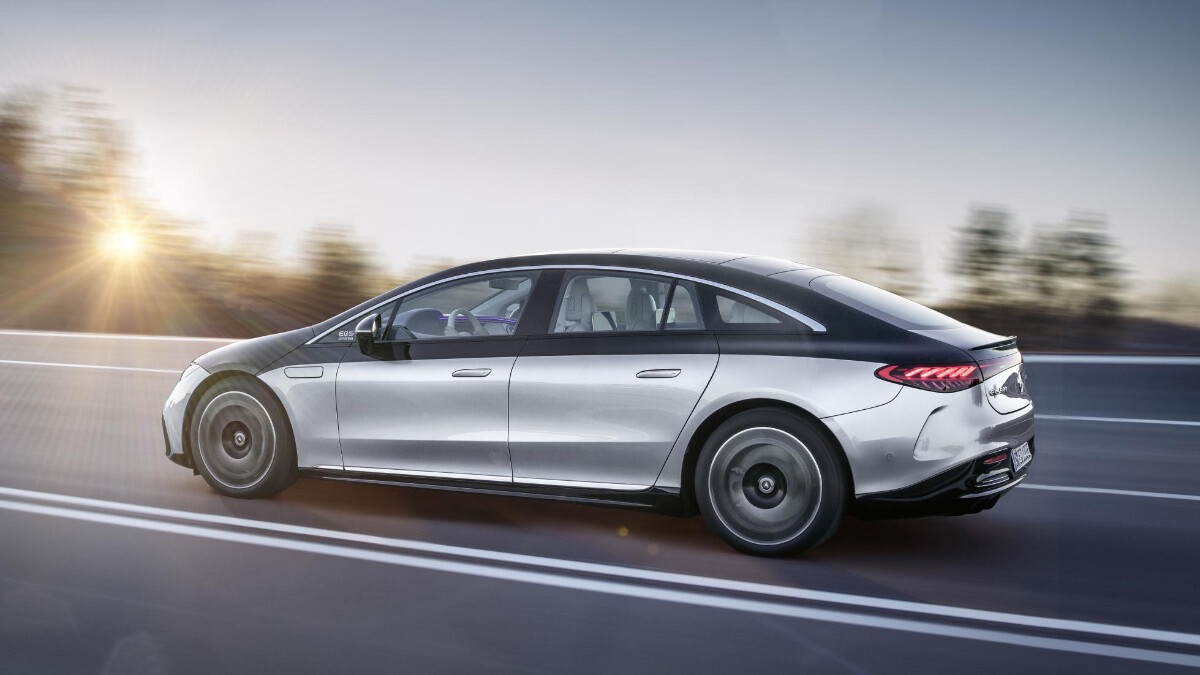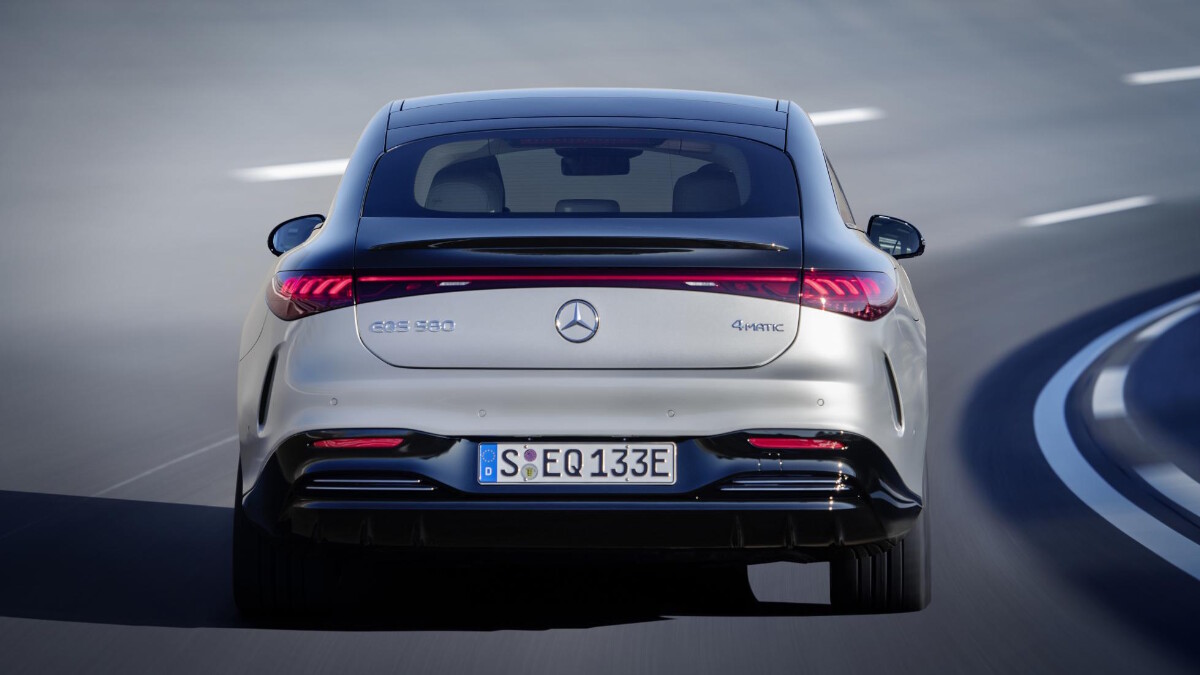 ADVERTISEMENT - CONTINUE READING BELOW ↓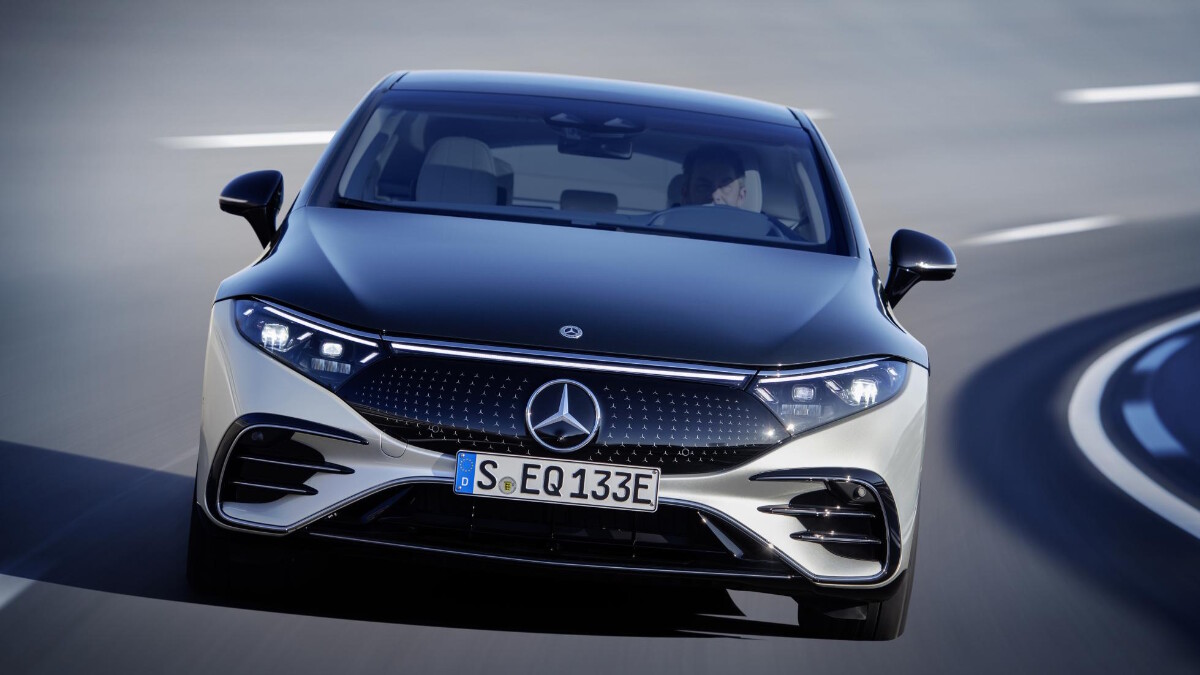 NOTE: This article first appeared on TopGear.com. Minor edits have been made.