This is a very different kind of Brabus G-Class to the ones we're used to. Apparently, it was first unveiled at the Frankfurt Motor Show in September, but if we're honest, we were rather distracted by the 888hp V12-engined G that the bonkers German tuners also turned up with.
Anyway, it's now time for the Brabus Adventure G-Class to get its moment in the spotlight (of which it has many). This is Brabus appealing to the other half of its clientele—the ones who enjoy a spot of off-roading when they get bored of scaring small hatchbacks off the roads.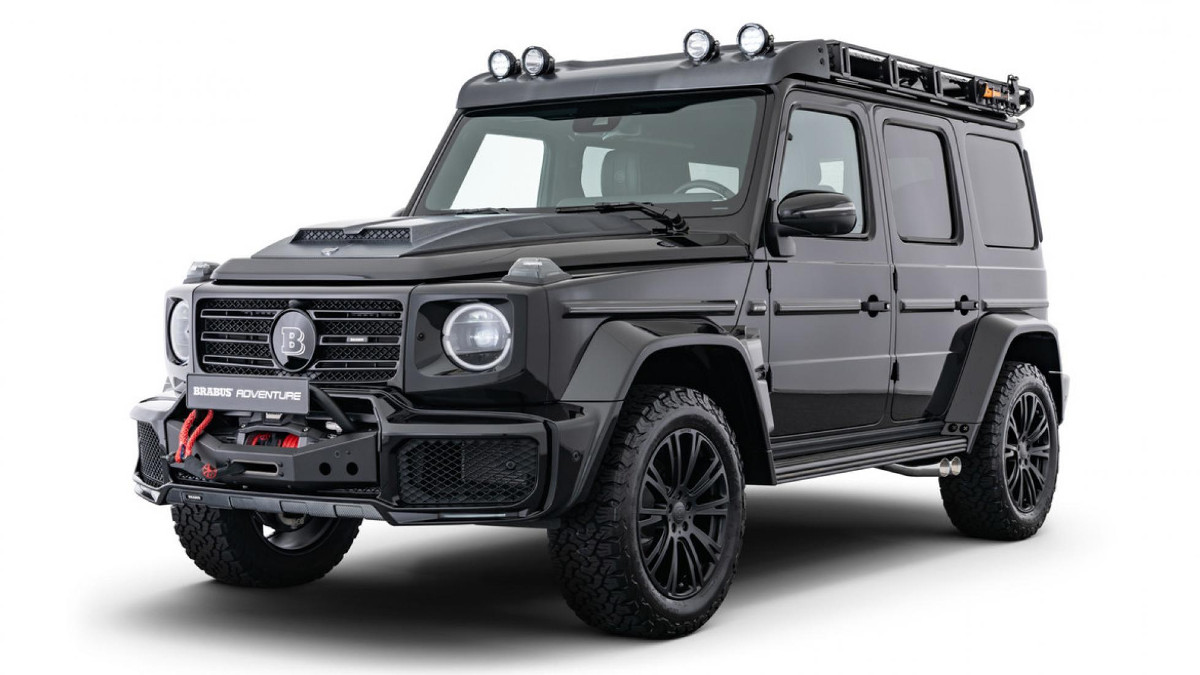 Continue reading below ↓
Recommended Videos
The Adventure still gets the classic Brabus Widestar body kit, which makes the G a full 10cm wider than standard, but it's also jacked up with special height-adjustable sport springs and those mega off-road tires—allowing for an extra 40mm of ground clearance.
More off-roady features include the winch at the front, skid plates at both ends (although they're made from carbon fiber with a matte coating, hmm...), and that giant roof rack on top. The roof rack, by the way, is fitted with an axe on one side and a spade on the other. How stuck are Brabus customers expecting to get?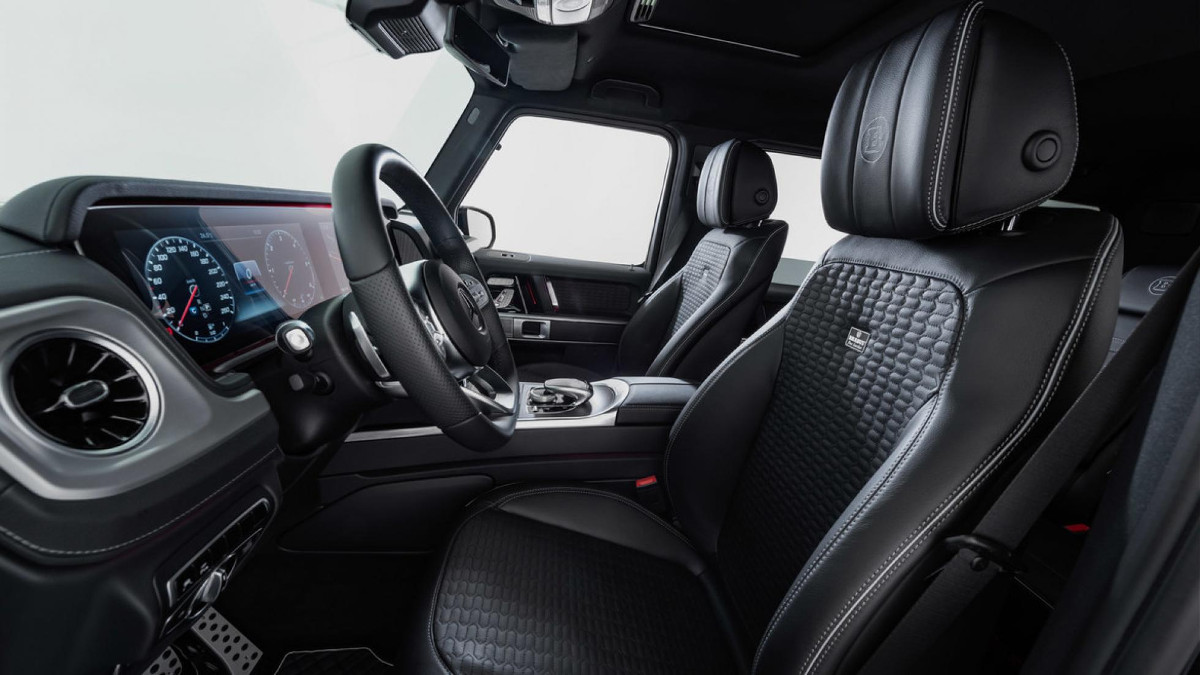 The accessories aren't actually the biggest story here, though. That's because Brabus has based the Adventure on the G350d. Yep, it's a diesel—they really do want customers to take them off-road. There's a power update, of course, but it's only an extra 44hp. Torque is the biggest factor for navigating rough stuff, and Brabus is keen to stress that the full 689Nm is available from just 2,500rpm.
The interior isn't quite the hose-down job—there's even more leather than standard—but the Adventure has all the tools to be extremely capable. Expect to see them crushing the countryside near you soon...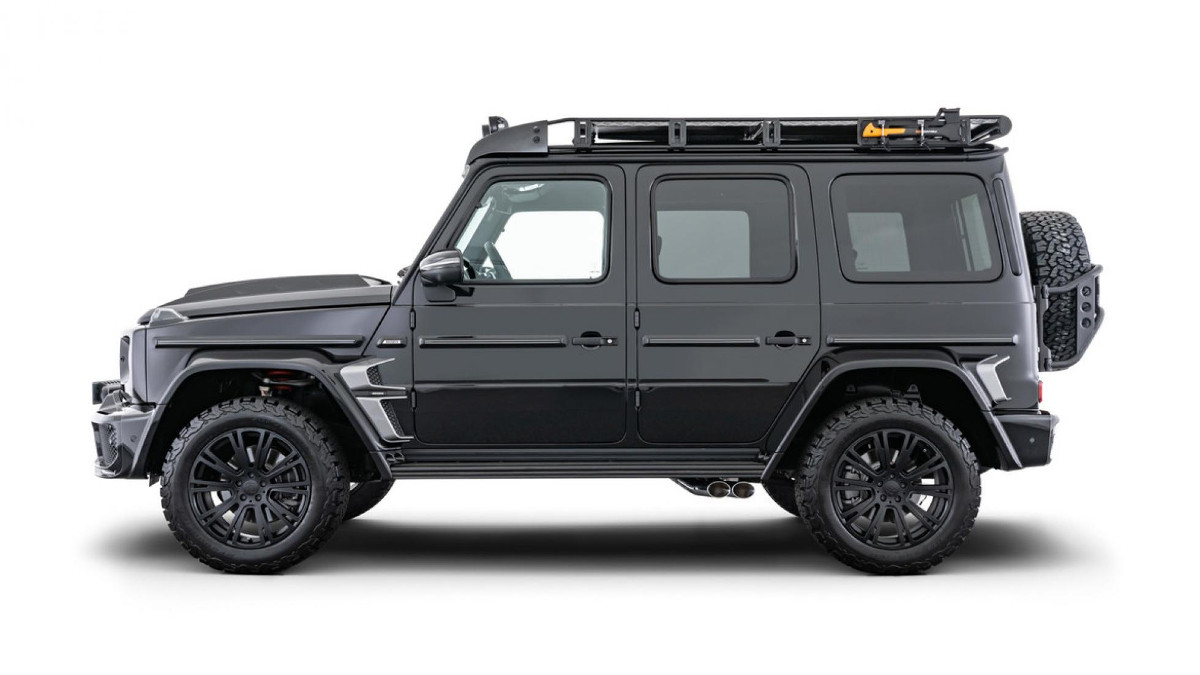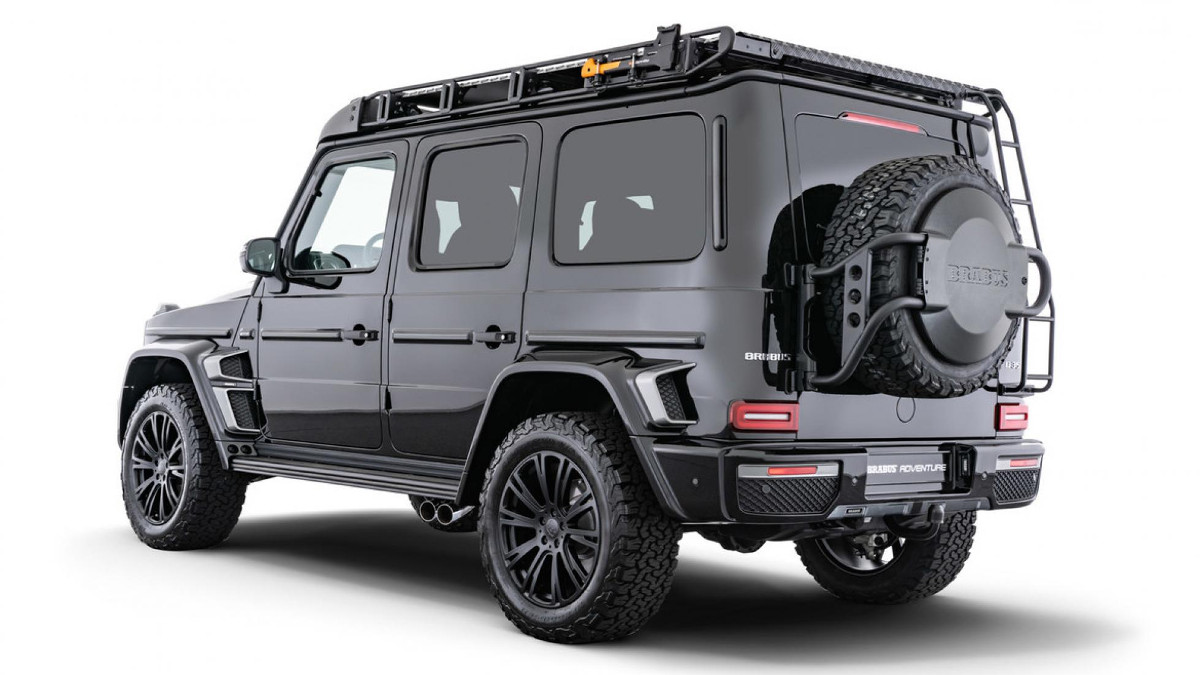 NOTE: This article first appeared on TopGear.com. Minor edits have been made.