Ford has a new electrified Mustang on its way, but we figure this won't get as much flak as the Mach-E that came before it. This is the all-electric Mustang Cobra Jet 1400, and it just exceeded its testing targets, shattering expectations in all the right ways.
After some recent private development testing, the electrified Cobra Jet ran through a quarter-mile in just 8.27sec at 270kph, reaching a peak of 1,502hp. That maximum output actually exceeds that of three 2021 Mustang GT V8 engines combined.
"Since revealing the car, we've continued to fine-tune it and now know we're just scratching the surface of what we may be able to achieve with this much electric horsepower in a drag-racing setting," says Ford Performance Motorsports global director Mark Rushbrook.
ADVERTISEMENT - CONTINUE READING BELOW ↓
The Cobra Jet 1400's powertrain was developed by Ford Performance in collaboration with Cascadia Motion. Propelling it are four 350kW motors that run at 800V and up to 700 amps. The four motors spin up to 10,000rpm with the help of four PN-250-DZR inverters coupled to two DS-250-115s.
"It's been a great but challenging project for all of us at Ford Performance," Rushbrook continues. "The opportunities to learn with the Mustang Cobra Jet 1400, as well as the Mustang Mach-E 1400 we recently introduced, gives us great insight into what may be possible in high-performance all-electric vehicles for Ford going forward. We are very interested in continuing to work with NHRA (National Hot Rod Association) to determine how electrification can be part of the sport and to show off the Cobra Jet 1400 at max power in due course as regulations develop."
Speaking of the NHRA, the electric Cobra Jet 1400 will make its first public appearance this weekend at the NHRA US Nationals, where it will run against the gasoline-powered Mustang Cobra.
ADVERTISEMENT - CONTINUE READING BELOW ↓
Recommended Videos
"Drag racing has always been where Detroit proves its most advanced powertrains, and the US Nationals is the sport's quintessential stage for reaching enthusiasts wanting a glimpse at the future technology of performance vehicles," says Brad Gerber, sales VB and chief development officer of the series. "We look forward to seeing the Cobra Jet 1400 and continuing discussions with Ford about the future of electrification in drag racing."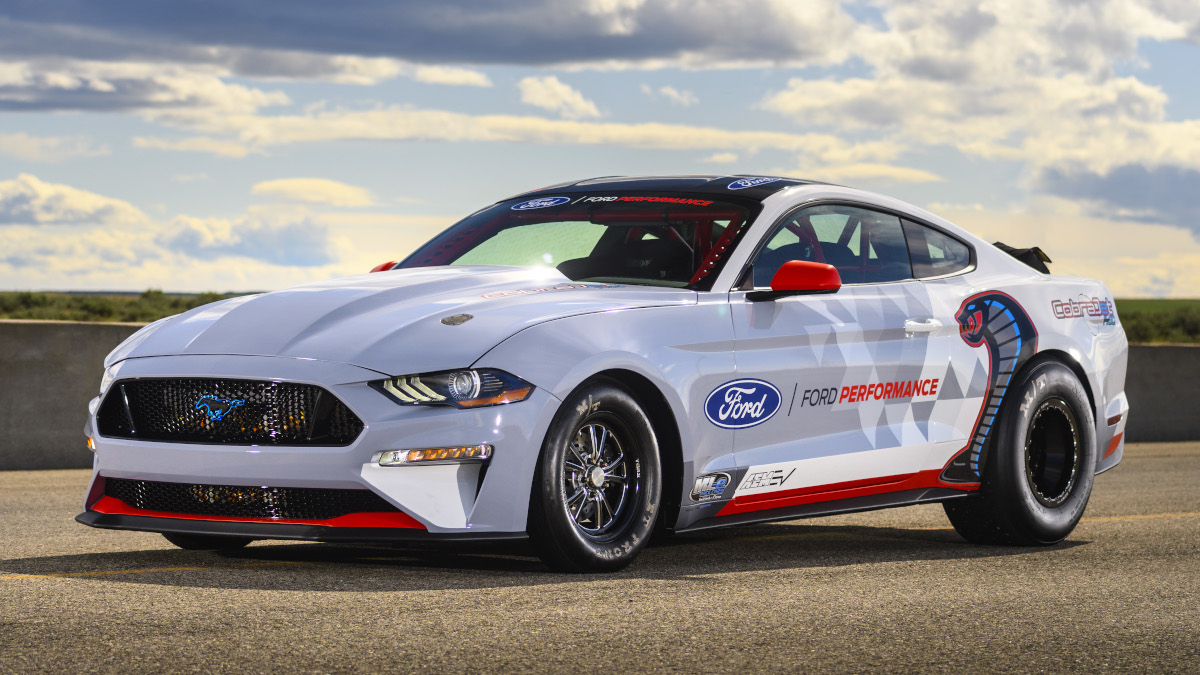 ADVERTISEMENT - CONTINUE READING BELOW ↓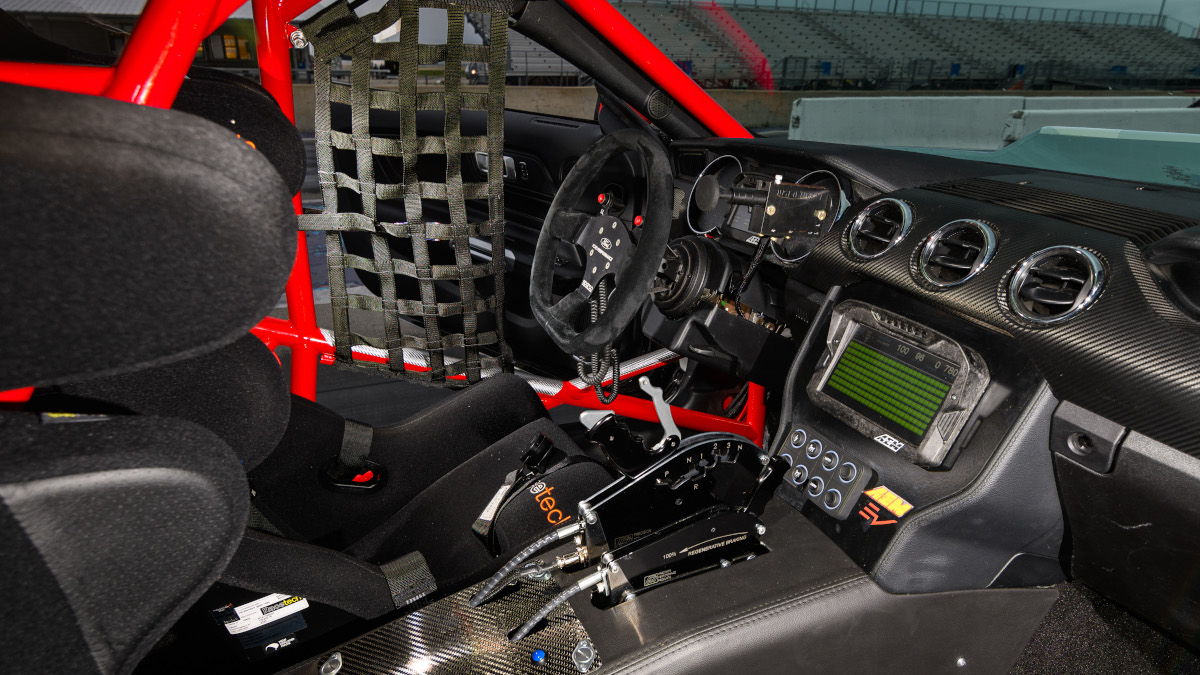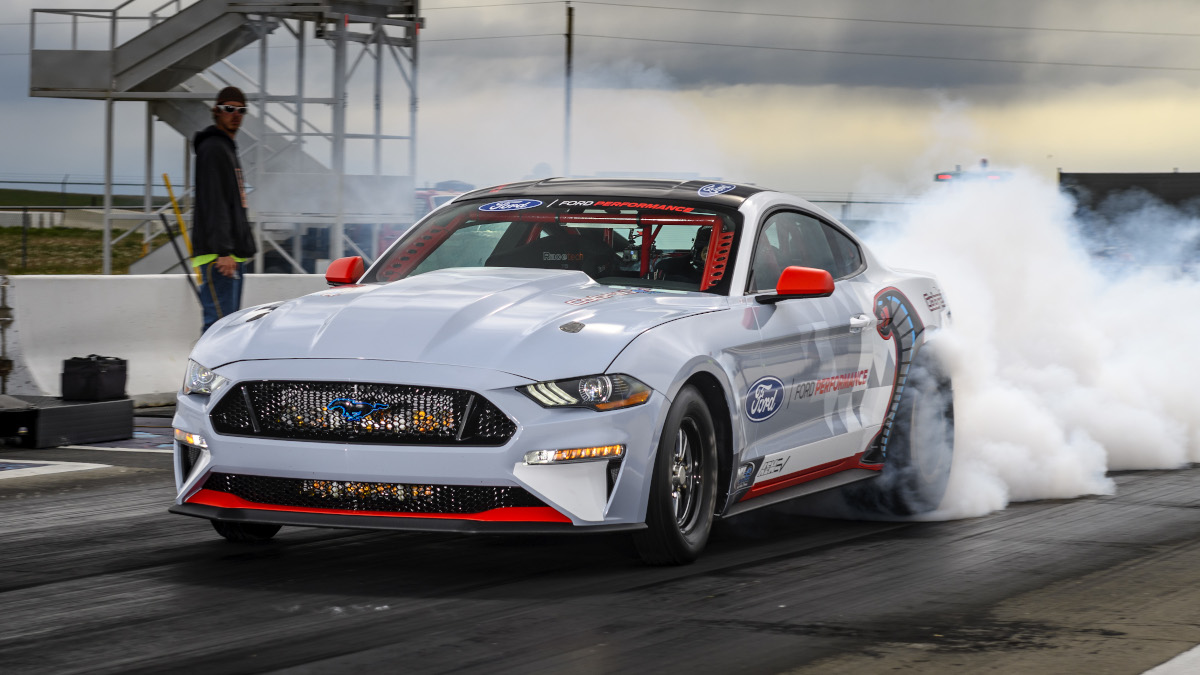 ADVERTISEMENT - CONTINUE READING BELOW ↓