This, ladies and gentlemen, is the Magneto—one of Jeep's concepts for the 2021 Easter Jeep Safari. It's hardly the most extreme Jeep Wrangler build we've come across online, but it is possibly the most intriguing.
It won't levitate, but the Magneto does have the ability to get you places normal vehicles can't. Piles of rocks won't present a problem, and neither will muddy inclines or whatever else the great outdoors has to throw at it. The game-changer here, though, is how the Magneto gets this done: No emissions whatsoever.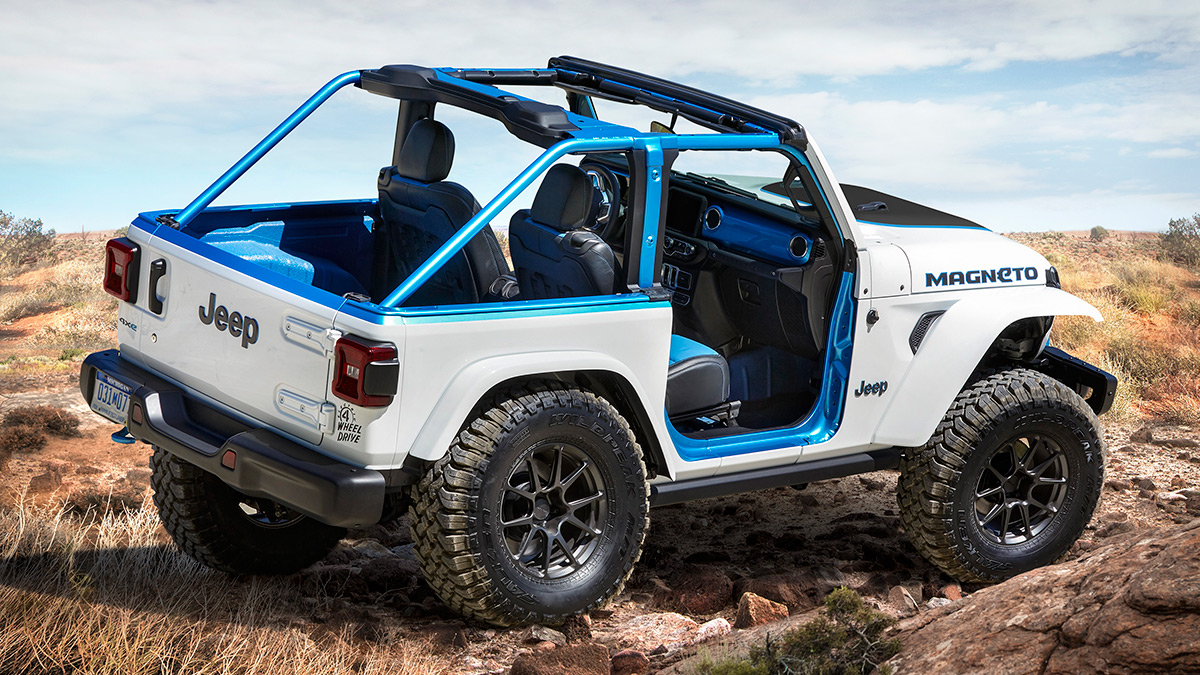 The Magneto is basically a preview of Jeep's electric future. It comes equipped with an electric motor with 285hp and up to 370Nm of torque, which is comparable to the brand's 3.6-liter Pentastar V6 engine, mated to a six-speed manual transmission. Power is provided by four lithium-ion battery packs that combine for 70kwh.
Continue reading below ↓
Recommended Videos
Oh, and it's whisper-quiet, too, on account of the new powertrain, so you can take in the sound of the 4x4 conquering every rock and boulder in its path without distractions.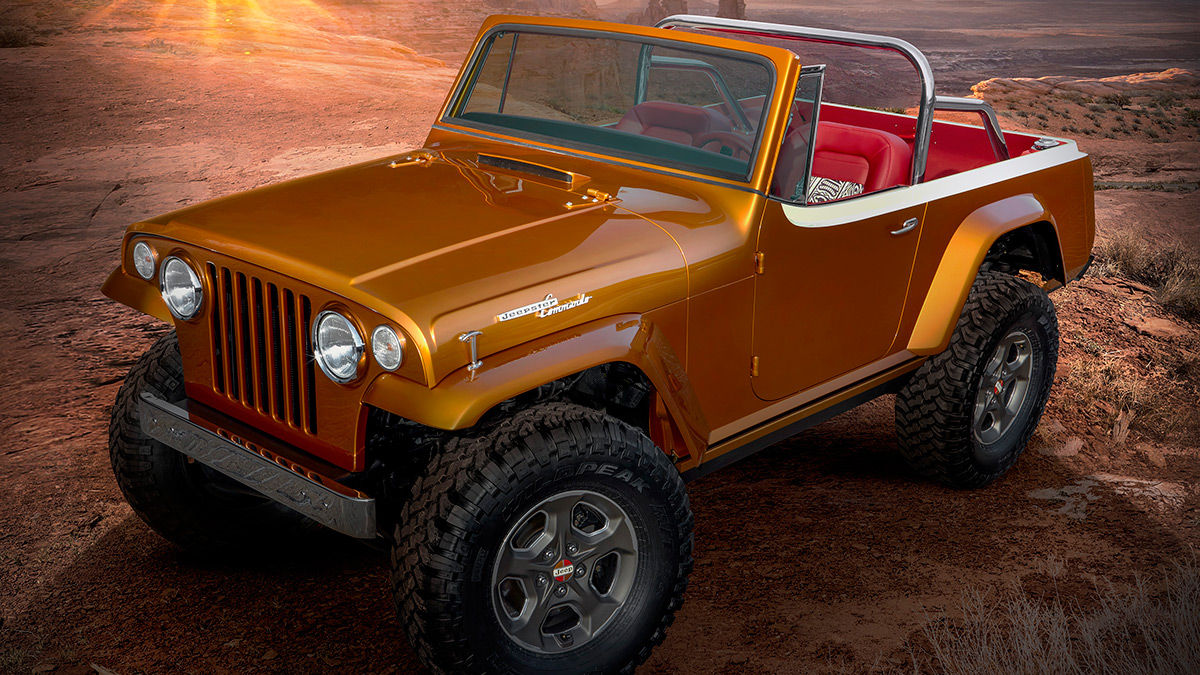 Looking for something a little more traditional under the hood? Jeep's created a few of those for this year as well. Old souls will no doubt be impressed with the Jeepster Beach concept—a 1968 Jeepster Commando combined with a modern Wrangler Rubicon with beachside drives in mind. This one packs a tuned 2.0-liter turbocharged four-cylinder engine with 340hp and 500Nm.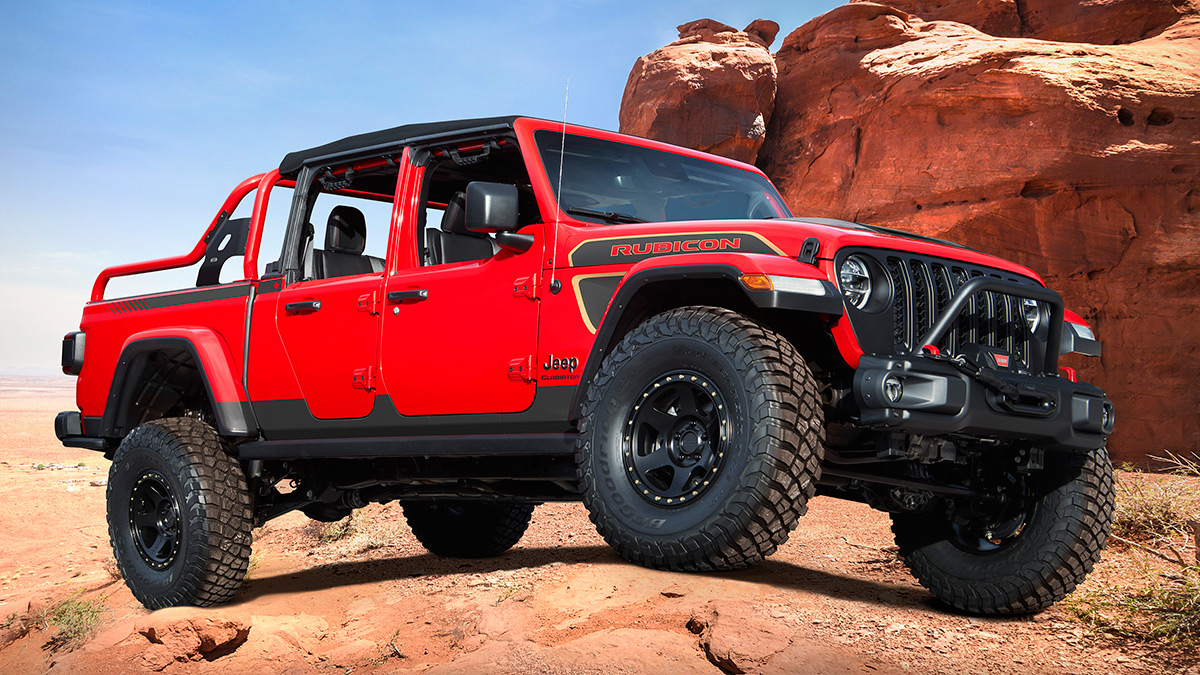 Off-roaders who want to stand out, meanwhile, will have no issues doing so behind the wheel of something like the Jeep Red Bare because, well, just look at the thing. This one gets a 3.0-liter EcoDiesel V6 capable of 260hp and 599Nm, heavy-duty axles, and a customized interior.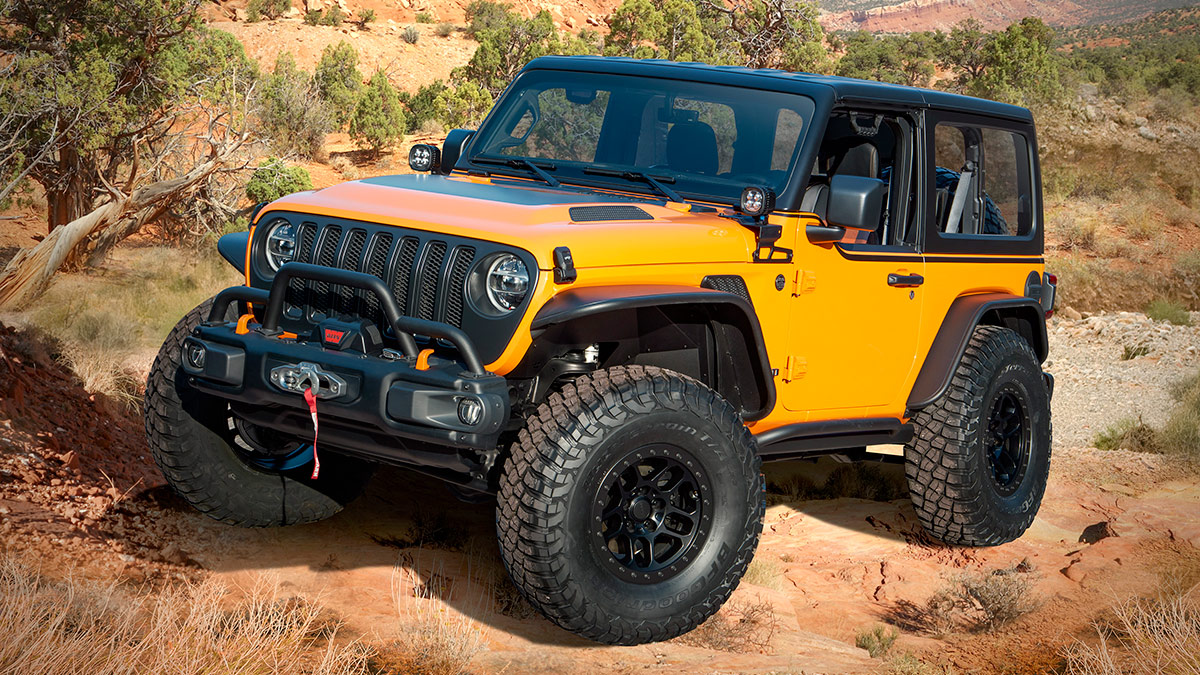 Next up is the Jeep Orange Peelz. Why is it named this? Well, it is orange after all. The brand also built this vehicle with open-air driving in mind, hence the absence of side and rear windows. Fox shocks come fitted underneath, while the 4x4 is propelled by a 3.6-liter Pentastar V6 with 285hp and 352Nm.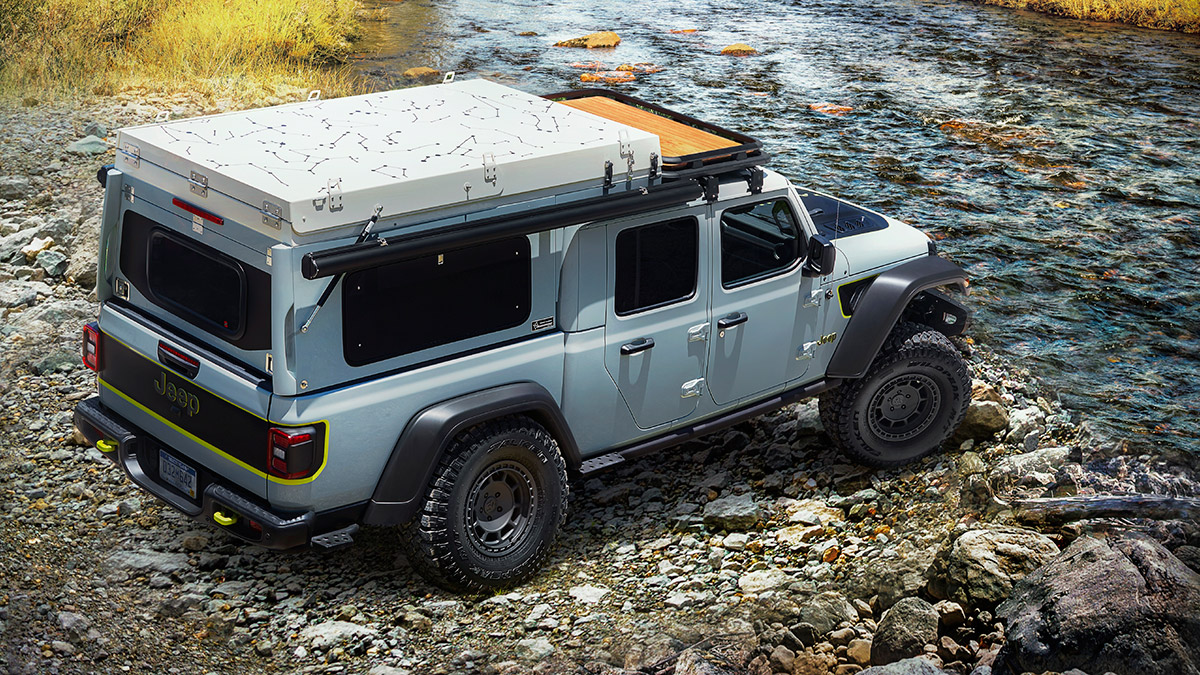 The Jeep Farout was made to cater to outgoing off-roaders and comes with a deployable overlanding  residence for four people. This one's interior is also lined with wood and features a fridge, stove, as well as built-in seats and a table area.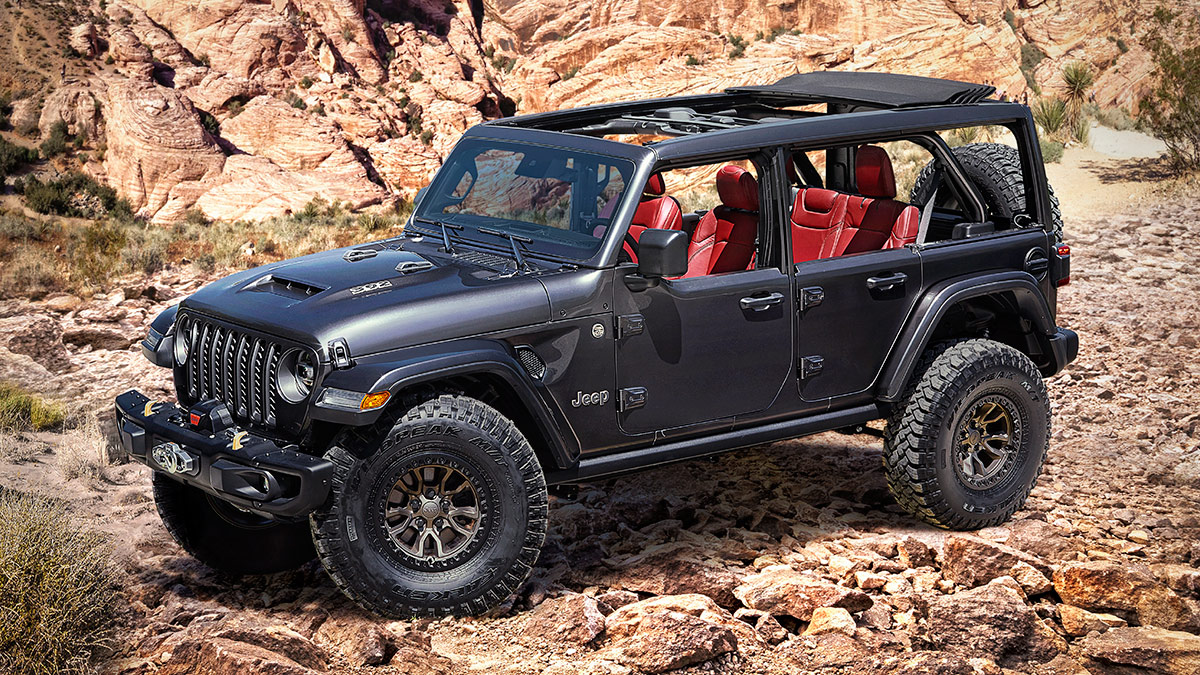 A production version of the Jeep Wrangler Rubicon 392 is already on the way, but it's still worth seeing in concept form. Performance-wise, this is arguably the most impressive thanks to a 6.4-liter V8 with 485hp and a whopping 644Nm of torque. It also comes equipped with a two-inch lift kit as well as a handful of exterior enhancements.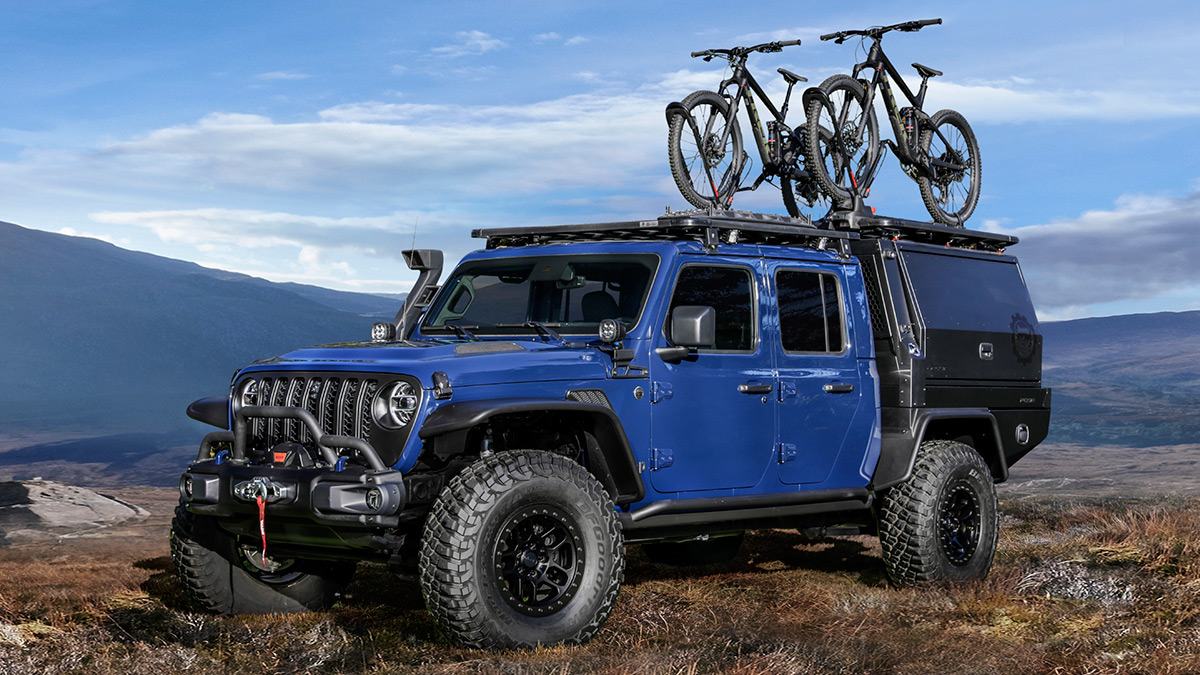 And, finally, we have the Jeep Top Dog. If you consider cargo capacity a deal-breaker when it comes to these kinds of vehicles, you're going to want to see something similar to this one day make it into production. Pull-out drawers, multiple rack structures, bike racks, storage shelves, extra power supplies, a custom-built flatbed storage system—if hauling is your game, look no further than this.
So, which Jeep concept build is your favorite? Let us know in the comments.