There's a new Porsche 911 GT3. And as ever, it uses a flat-six engine free of turbochargers and able to sing its way to 9,000rpm. As naturally aspirated sports cars drop like flies around it—even within the Porsche range—it keeps bravely flying the flag for atmospheric engines. But for how much longer?
"If we could decide if there was an end to the normally aspirated engine, we would of course say no," says Frank Walliser, boss of Porsche's sports car lines. "But it's in the hands of the regulations."
When does he think that'll finally make it too hard to develop a 911 GT3 that sticks firmly to tradition? "It's not finally decided, but it gets tougher every generation," he responds. "What we did now with the engine was really, really demanding. We really stretched everything to achieve it.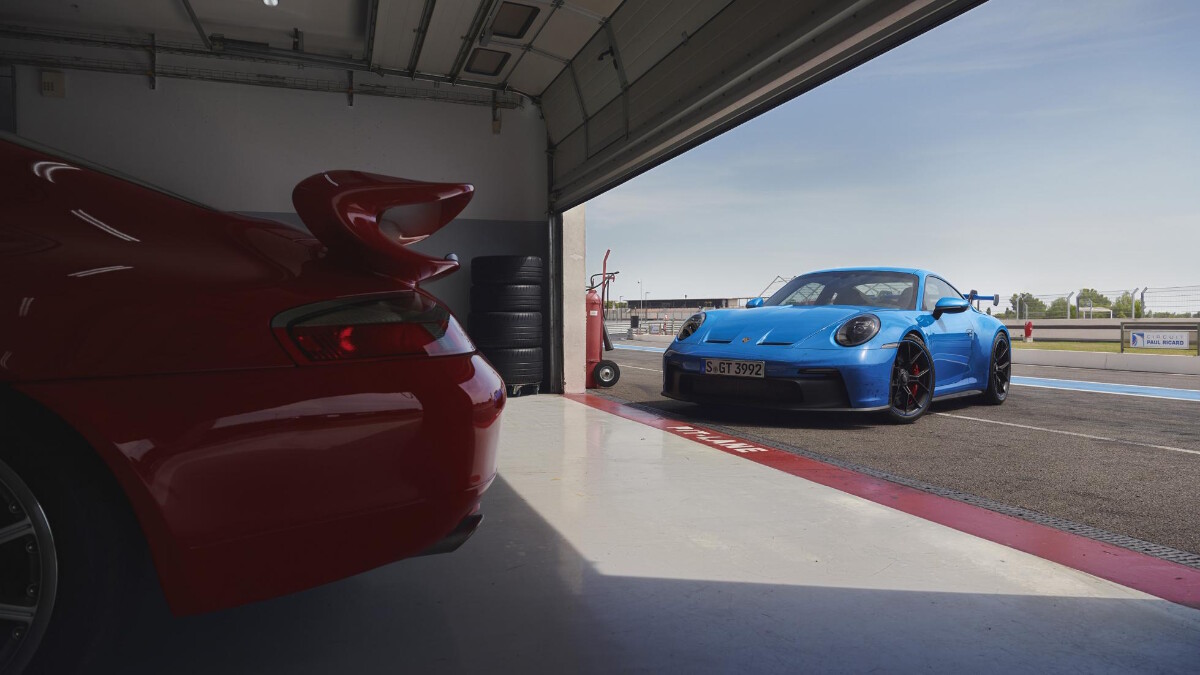 "You can see it in our competition, the number of big normally aspirated engines is extremely low. And if you look at high-revving engines like this, sold in relatively high numbers like we do, it's difficult. It gives us sleepless nights."
ADVERTISEMENT - CONTINUE READING BELOW ↓
Us, too, when we think of a world where even a GT3 can't have a big, fat nine on its rev-counter. But savior could come in the form of synthetic fuels, something Porsche has been developing recently. Its first trials—on a very small volume of cars—start in 2022.
"It's a long road," says Walliser, "but we are sure this is an important part of our global effort to reduce the CO2 impact of the transportation sector. The idea is that there's no change in the engine necessary. Everybody can use it, with no impact on the performance."
Yes, that means a 503hp 911 GT3 that could run on newfangled fuel just as easily as it does regular gasoline. So, what are the benefits?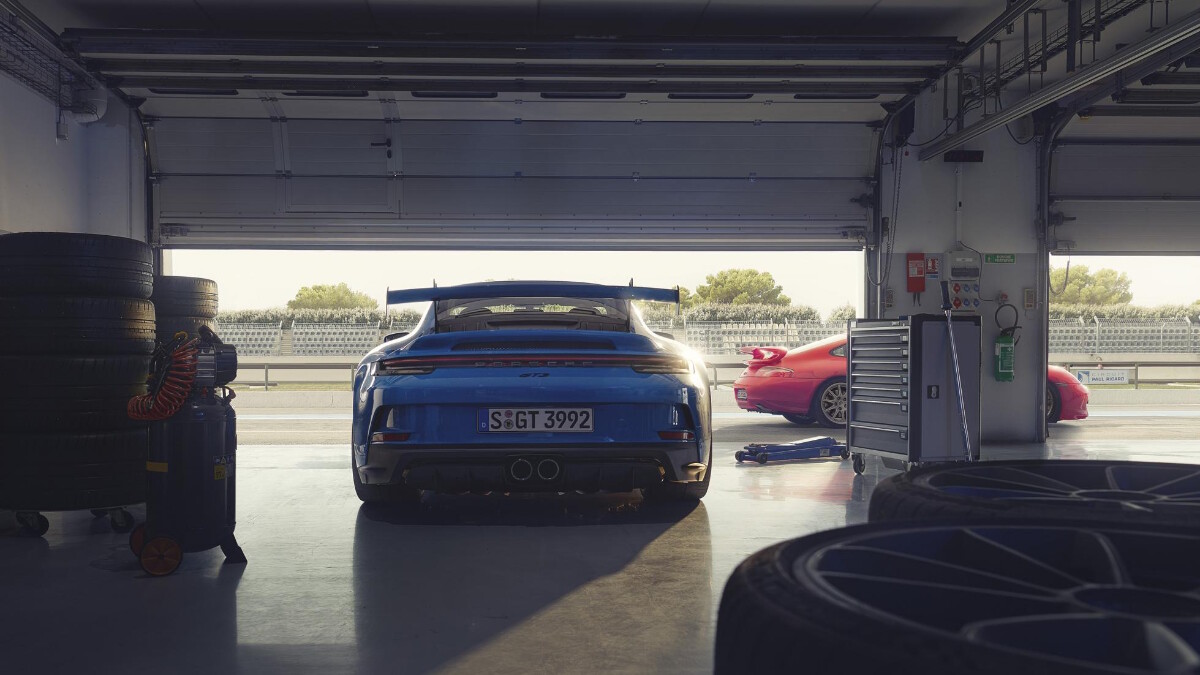 "Emissions are way better; there are less particles," says Walliser. "These synthetic fuels have eight to 10 components. Fuel today contains 30 to 40. As it's artificial, you have no by-products, so it's way cleaner." He says there could be an 85% reduction of CO2 impact from well to wheel compared with gasoline—which is roughly the level fully-electric cars operate at.
ADVERTISEMENT - CONTINUE READING BELOW ↓
Recommended Videos
If that's the potential long-term future of naturally aspirated sports cars, then what about a more definite short-term? Walliser's colleague—Porsche's GT product boss, Andreas Preuninger—has all but confirmed the upcoming launch of a 718 Cayman GT4 RS.
"If you look at YouTube and the spy shots posted elsewhere, there are some cars that could back up the suspicion that there could be something coming with bigger wings based on the 718," he cheekily hinted.
Excited?
NOTE: This article first appeared on TopGear.com. Minor edits have been made.