Every now and then, we come across a product that has us kicking the ground and shaking our fist at the clouds asking "Why the hell didn't I think of that?" to ourselves. "We'd be millionaires by now!"
This is one of those ideas.
The TerraVis by Worksport is arguably one of the most ingenious automotive applications of solar technology in cars we've seen yet. It works simple enough, too: It's basically a foldable pickup tonneau cover equipped with monocrystalline solar panels that store collected energy inside some cells and a removable power bank installed at the back of a truck.
Essentially, this setup turns a pickup into a large power bank on wheels. How much power is collected depends, of course, on the size of the truck's bed. You can use the cells and power bank to run an off-grid camping site or work station—electronics, power tools, and the like.
ADVERTISEMENT - CONTINUE READING BELOW ↓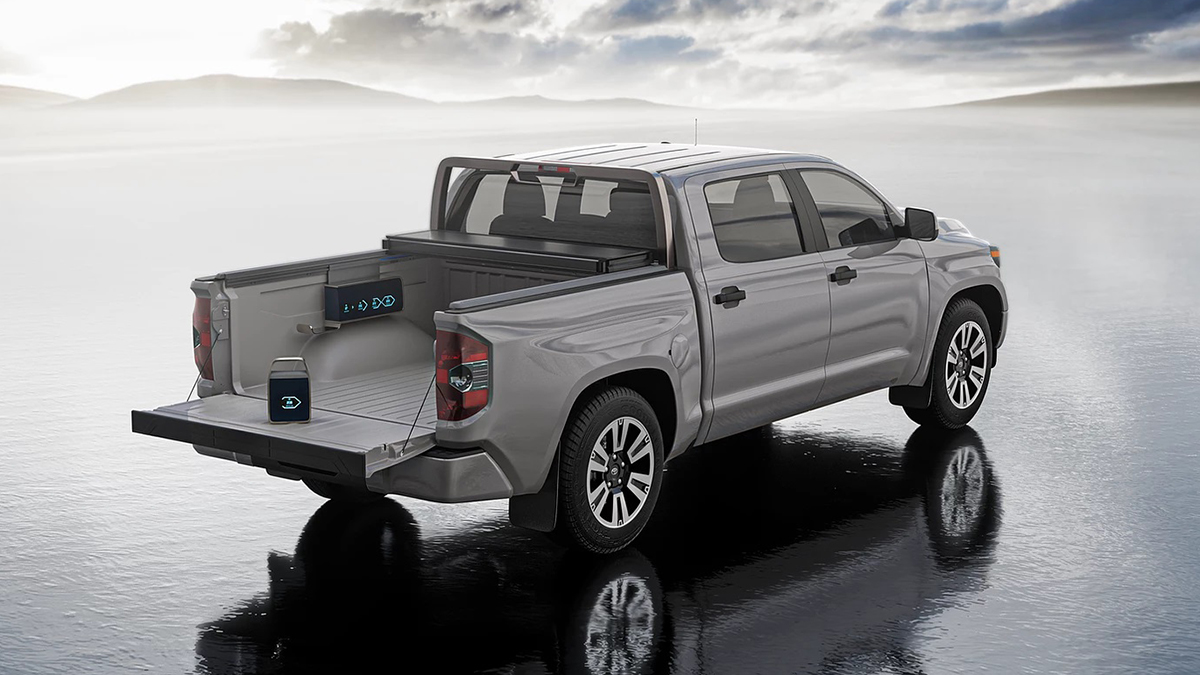 The removable power bank will come equipped with a 4,000W inverter and a pair of 2,000W power outlets. You can also turn to the TerraVis to extend the range of an electric truck if needed, as the company says it will be making the product compatible with a variety of manufacturers including Tesla, Bollinger, Hercules, and Rivian. For those driving conventional trucks, don't worry. Worksport says it will support vehicles with combustion engines manufactured 2010 and up.
ADVERTISEMENT - CONTINUE READING BELOW ↓
Recommended Videos
Right now, Worksport is still gathering additional funding to bring the TerraVis to production. It says, though, that it expects commercial availability in one to two years after it raises enough money.
Again, why didn't we think of this—or the wearable A/C system ,or the cool HEPA filter helmets, for that matter. "We'd be millionaires by now!"
Anyway, would you install something like the TerraVis given the chance? Why or why not?