Toyota had big things lined up for the 2020 Tokyo Olympics. But as we all know, COVID-19 happened, and all plans went down the toilet and the Olympics itself was postponed to 2021.
Naturally, though, work for Toyota went on, and it continued to develop the battery EVs and autonomous vehicles that were supposed to be showcased at the summer games. The Japanese carmaker recently an actual demonstration of the e-Palette, one of the driverless vehicles that were designed to service athletes during last year's games. And we have to say, these things are coming along nicely.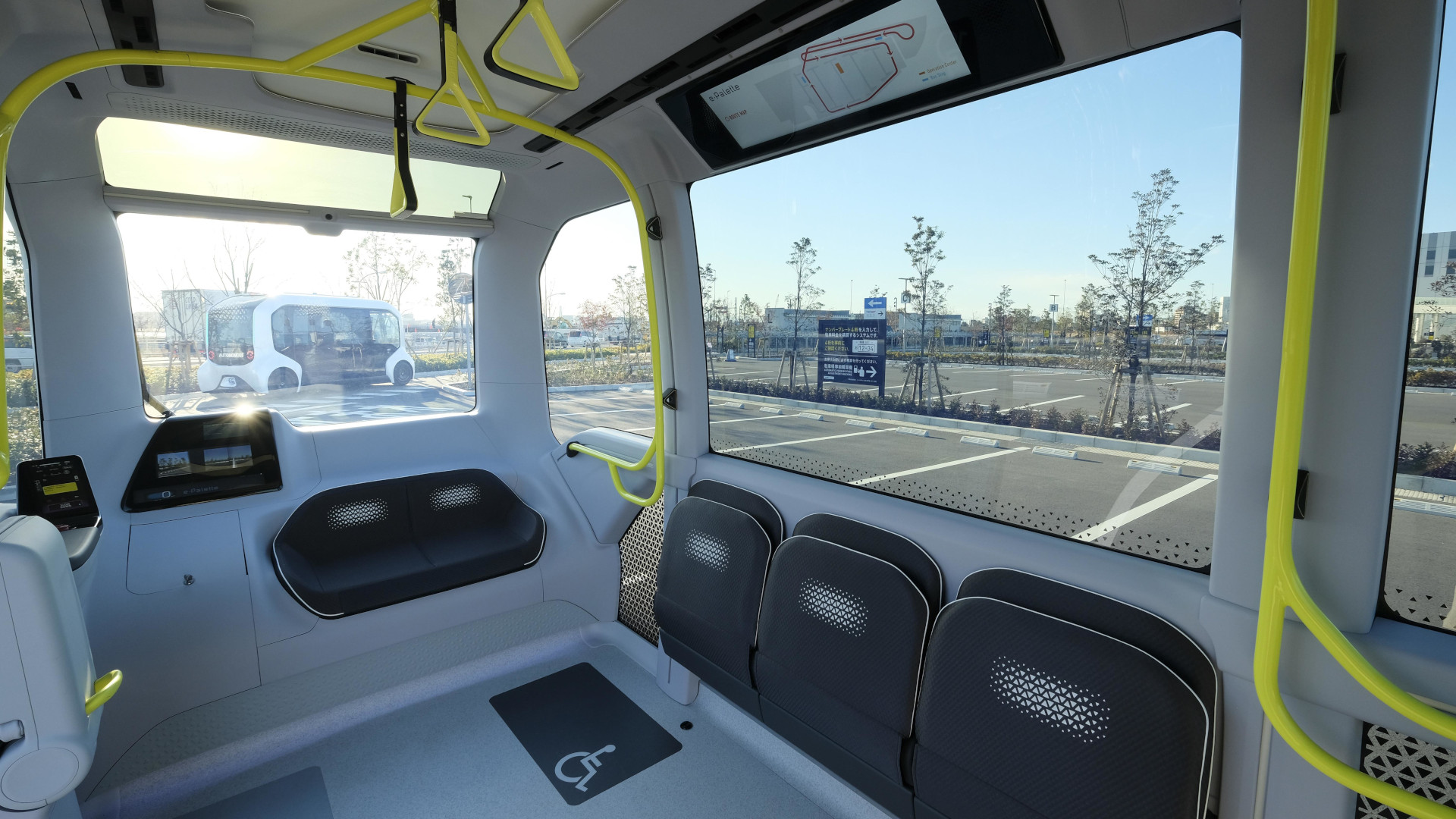 Continue reading below ↓
Recommended Videos
These e-Palettes are now expected to provide transport at the Olympic and Paralympic villages in the upcoming games, assuming this year's event does push through.
The e-Palette stands 5,255mm long, 2,065mm wide, and 2,760mm tall. It can ferry up to 20 people including one operator, or four people on wheelchairs along with seven people standing. It has a cruising distance of approximately 150km.
There are large doors for easier ingress and egress, and large windows for better visibility from inside.  Since various athletes will be boarding these vehicles, the height of the seats and handrails have been made adjustable to cater to all passengers.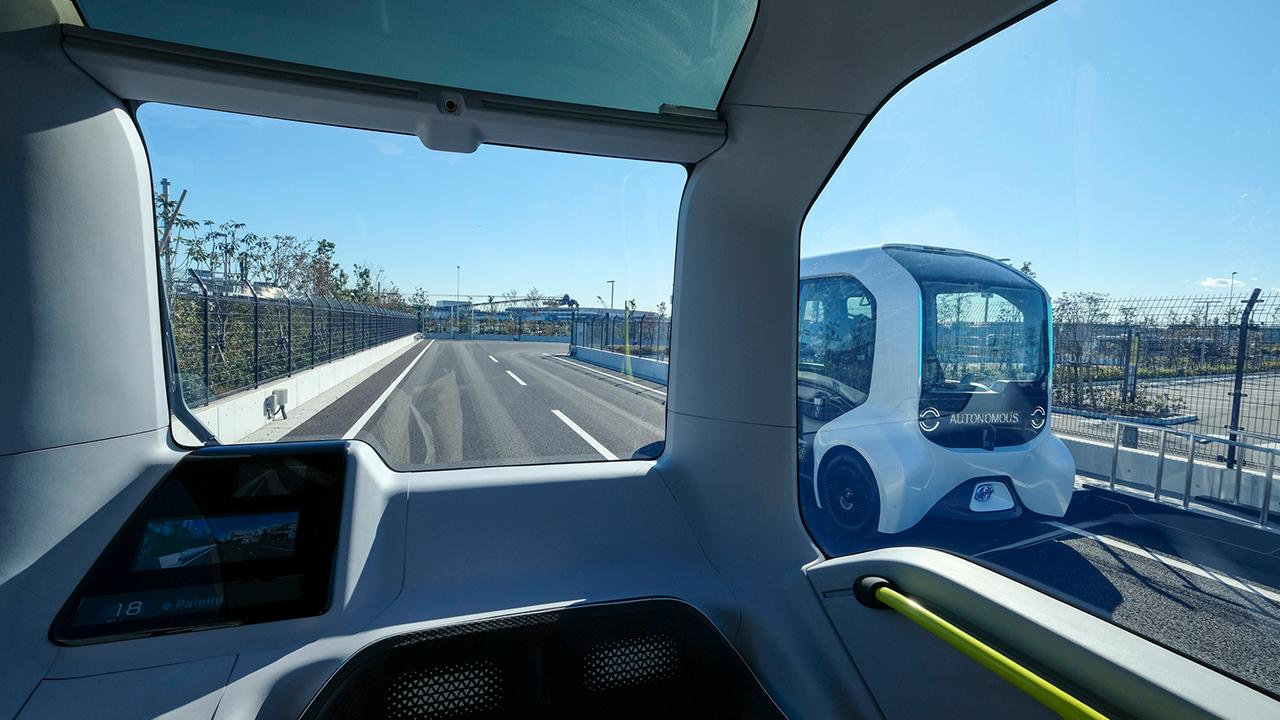 The cabin has been painted with contrasting colors to help those with color blindness. The e-Palette also has calming lighting and plays no music inside to help passengers relax and stay focused during trips.
During the autonomous driving demonstration, several e-Palettes were placed together on a single course with many curves and stops. Each vehicle was programmed to run at equal intervals. When passing each other, the vehicle that comes later gives way—it's basically a 'first to stop, first to go' system for driverless cars.
The operation of the e-Palette follows Toyota's concept of 'just-in-time' mobility service. In other words, the autonomous vehicles are dispatched "when needed, where needed, and in the amount needed." This is enabled through  Toyota's Autonomous Mobility Management System (AMMS) and the e-Palette Task Assignment Platform (e-TAP). Check out the clips below for a better look:
Watch: Toyota's Autonomous Mobility Management System
Watch: Toyota's e-Palette Task Assignment Platform
Exciting times are ahead, as Toyota says it plans to commercialize this service in multiple areas and regions early on in this decade. Can you imagine commuting around Metro Manila via these things? One can dream, right?