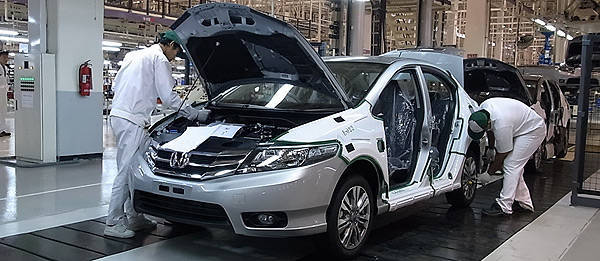 Honda Automobile Thailand's Ayutthaya assembly plant has resumed production for the local and Asia Pacific market after operations were suspended in October 2011 due to flooding.
Since completely draining the plant of flood waters at the end of November 2011, Honda Thailand has cleaned, inspected, repaired, and replaced facilities and manufacturing equipments that were damaged by the flood. The carmaker also started scrapping over 1,000 flood-damaged cars last December. After four months of restoration efforts, Honda Thailand has announced that it is now ready to resume car production at the plant.
"Honda has been supplying automobiles alternatively from Japan to some countries in the Asia Oceania Region including Thailand, which were impacted by the disruption of production due to the flooding. However, as of today, all production plants have resumed production and are expected to normalize in April. For all other Honda production operations outside of the Asia Oceania Region, the impact of the flooding in Thailand has already been resolved," Honda Thailand said in a statement.
This means Honda Cars Philippines will likely resume importing its supply of vehicles from Thailand. That's your cue to snap up the remaining Japan-made Civics, Jazz and Accords units in its inventory.
Continue reading below ↓
Recommended Videos