Before Ford unveiled the reborn Bronco, it built something brilliant called the Bronco R race prototype. Essentially, it was to be an off-road monster that would also serve as a development mule for the road-going Bronco by completing the Baja 1000. Decent testing, hey?
Anyway, now that literally everyone on the Internet has seen the new Bronco, Ford has developed a few more racing versions. Meet the Bronco ULTRA4 4400.
Three of it have been built to take on the unlimited class at the upcoming King of the Hammers off-road race in California, meaning they'll need to tackle both high-speed desert racing and low-speed rock crawling. They'll be driven by Vaughn Gittin Jr., two-time King of the Hammers winner Loren Healy, and three-time winner Jason Scherer. No pressure, then.
Continue reading below ↓
Recommended Videos
Ford is naturally being coy about what's underneath that aluminum Bronco-like body, probably because it's nothing like a customer Bronco whatsoever. We do know that it's a custom tubular chassis, a custom 4x4 drivetrain, and a "high-power engine."
The cabin is also fully race-prepped, and Ford says the three trucks include the "first-ever FIA off-road certified Pro Pacer XL ORV race shells from Recaro."
What do we think, Internet?
More photos of the 
The Ford Bronco Ultra4 4400 in action: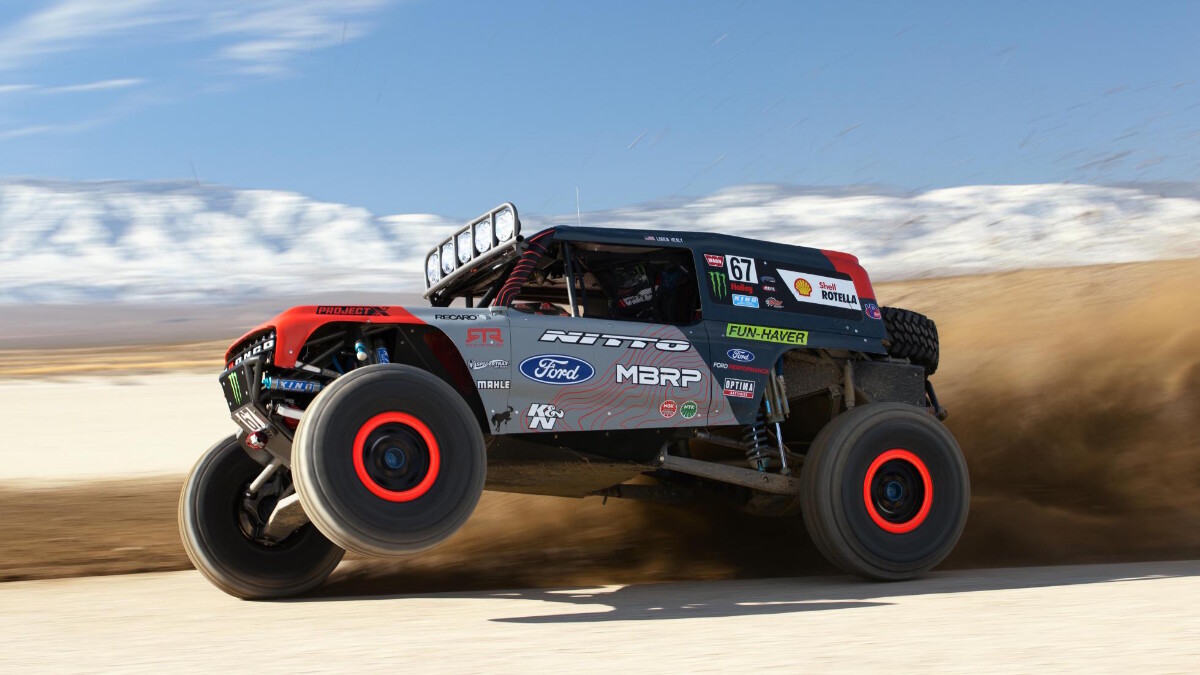 NOTE: This article first appeared on TopGear.com. Minor edits have been made.