1Porsche is big into 3D printing at the moment. It's already producing parts for its inventory of classic cars using an 'additive laser fusion process,' and has tested 3D-printed seats and pistons—both of which offer massive improvements over their standard siblings.
While the process might not be ready to mass-produce items just yet, there's still plenty of room for testing. The latest Porsche-printed item, then, is a complete housing for an electric drive unit.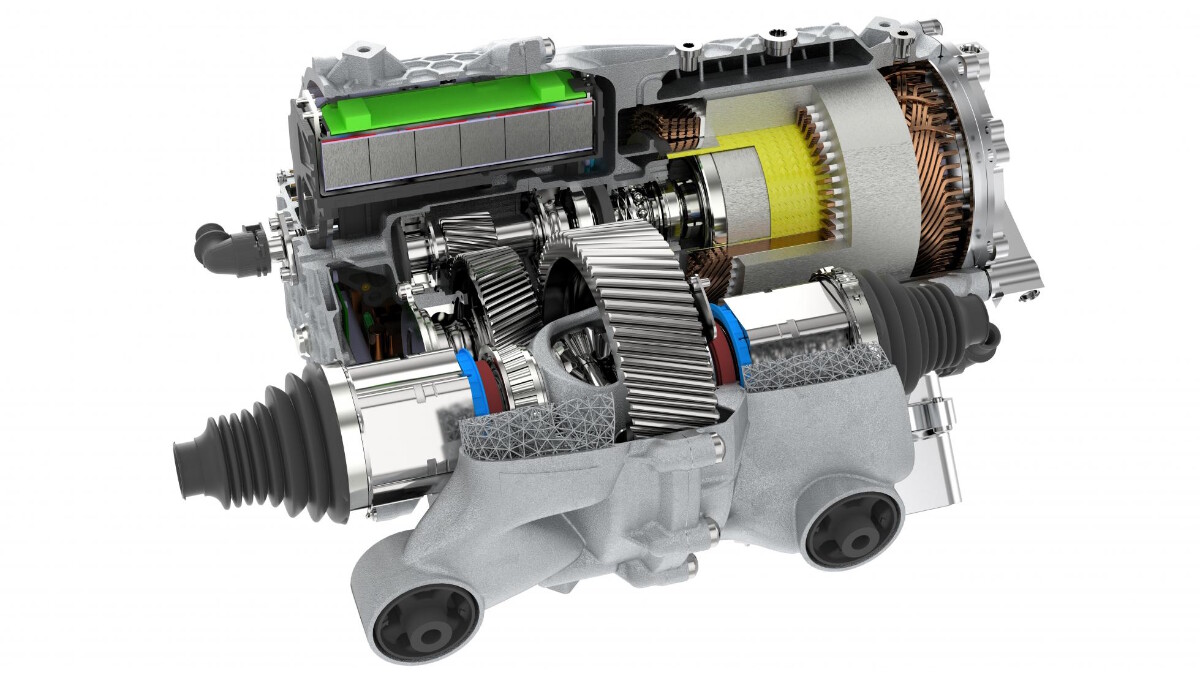 Sounds exciting, doesn't it? Bear with us though, because Porsche has found that using this additive manufacturing process allows the honeycomb-like aluminum housing to be 100% stiffer, 10% lighter, and still more compact than a conventionally cast part. Impressive.
Because this housing incorporates the two-speed gearbox and its heat exchanger as well as the electric motor, it's also much easier to cool the whole drive unit. Porsche points out that this is a basic requirement for increasing performance.
ADVERTISEMENT - CONTINUE READING BELOW ↓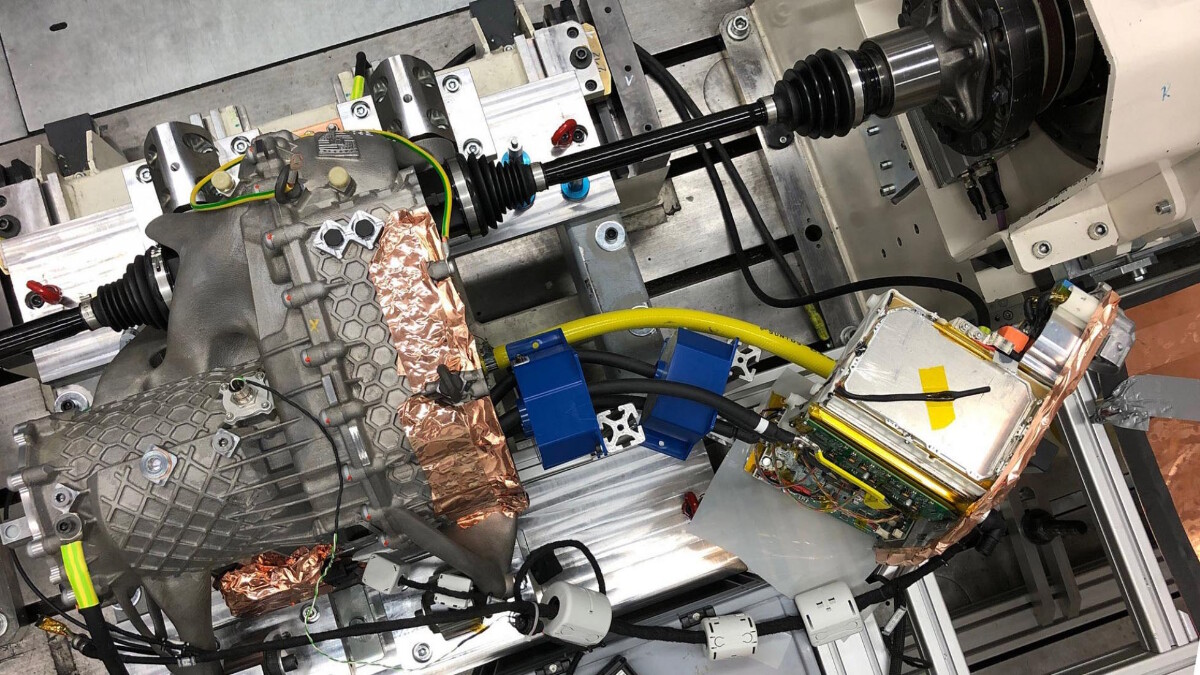 "This proves that additive manufacturing with all its advantages is also suitable for larger and highly stressed components in electric sports cars," says Falk Heilfort, project manager in the powertrain advance development department at the Porsche Development Center in Weissach. Great job title.
The unit is designed to be used on the front axle of an EV and has passed all of Porsche's quality and stress tests, but with the current tech available, they can only be built in small numbers. Think we might see a Porsche-badged hyper-EV with this kind of tech soon?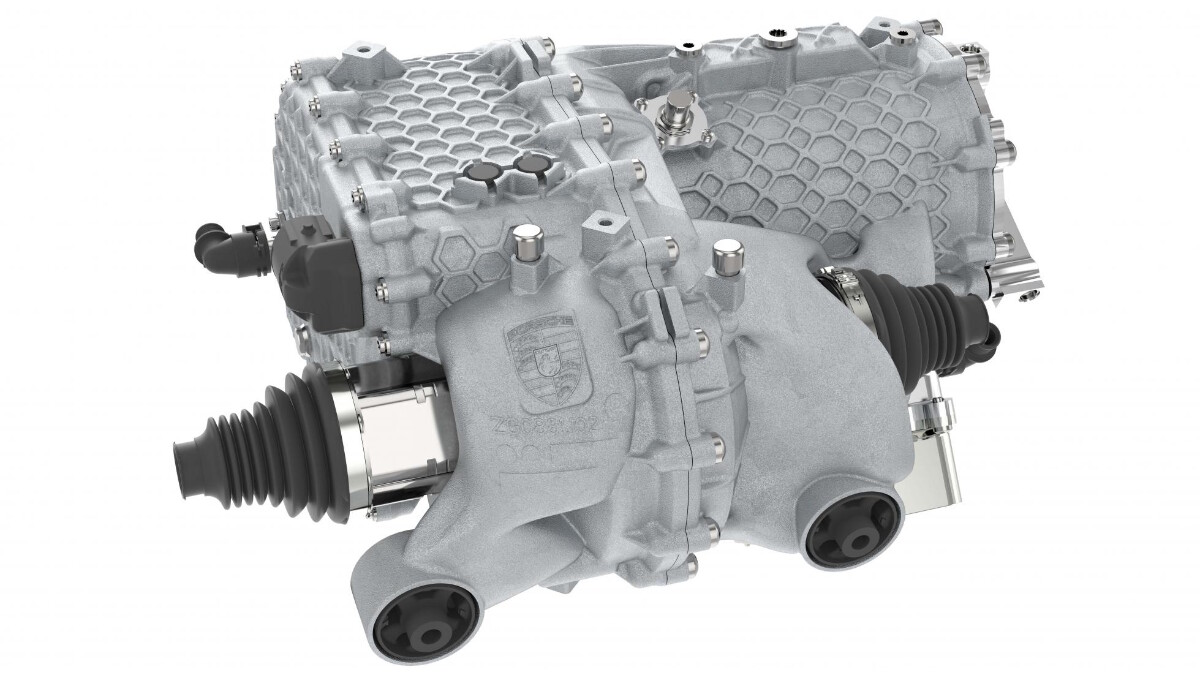 ADVERTISEMENT - CONTINUE READING BELOW ↓
Recommended Videos
NOTE: This article first appeared on TopGear.com. Minor edits have been made.