What's the first thing I need to know about the new 911 Turbo?
That it's even faster than Porsche claims. And that it might well be the most complete 911 Turbo there's ever been. Which is clearly two things, but both are important. I'll tell you about the speed later, but first, let's have a poke around the car itself. Because these days, it doesn't seem to be that different to a standard 911 Carrera. That has a 3.0-liter twin-turbo flat-six, this has a 3.7-liter twin-turbo flat-six. Same engine, in fact, with the same stroke length, just a wider bore.
So is Porsche hoodwinking us?
Good word, but no. Porsche is just being practical—the 9A2 engine family (catchy name) covers both four- and six-cylinder motors, from two liters to four, and 250hp to 650hp. So everything from base Boxster to this (but not the GT cars, because they're special...well, apart from the Cayman GT4, which does use this engine).
ADVERTISEMENT - CONTINUE READING BELOW ↓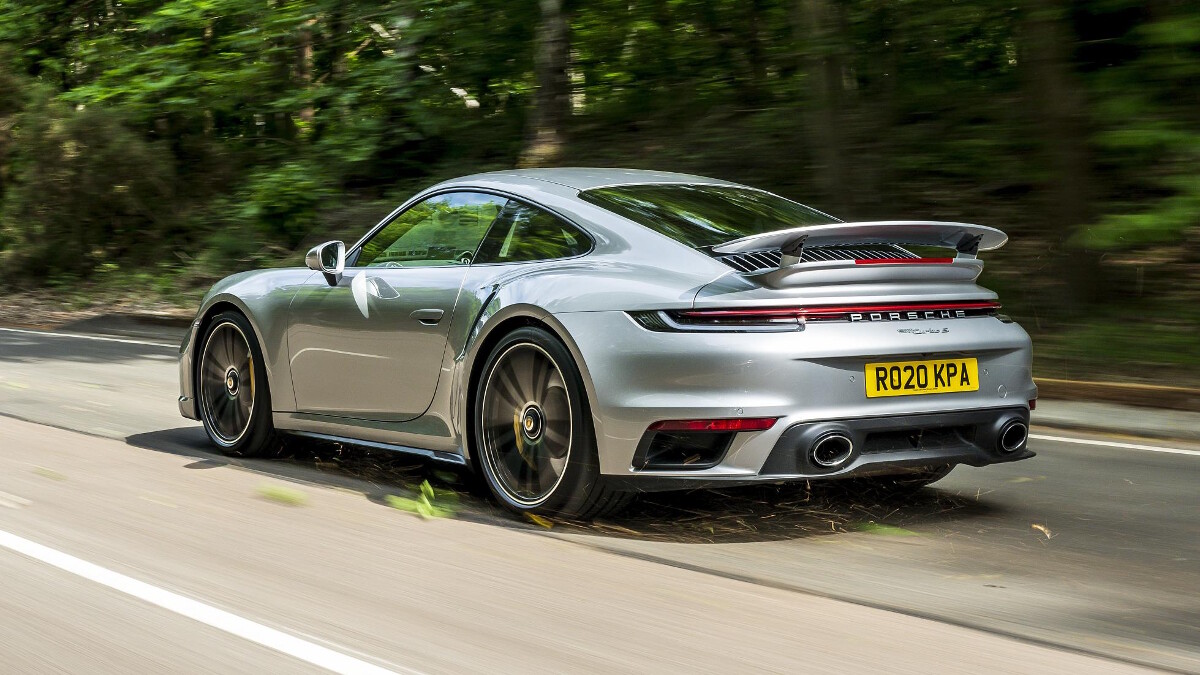 The cylinder spacing remains constant; there's a choice of two bore and strokes. Pretty much everything else can vary. Here, the cooling system has been overhauled, larger variable-geometry turbos have been fitted, and so much air is required that it's pulled in through four intakes (the two iconic Turbo flank intakes, plus two above the rear wing). There are electrically adjustable wastegate flaps and piezo injectors, and the end result is 799Nm at 2,500rpm. Although it actually seems to arrive at 2,800rpm.
ADVERTISEMENT - CONTINUE READING BELOW ↓
Recommended Videos
How so?
Because if you're in third gear accelerating out of a village, that's the point the world blurs. There's a marked, firmly delivered kick, and after that, your brain can't really process what's going on. So maybe it kicks again at four thousand, but basically, it's bloody hard to tell. Same again at five and six. Anyway, the force sustains all the way to the 7,000rpm redline. Exponential propulsion.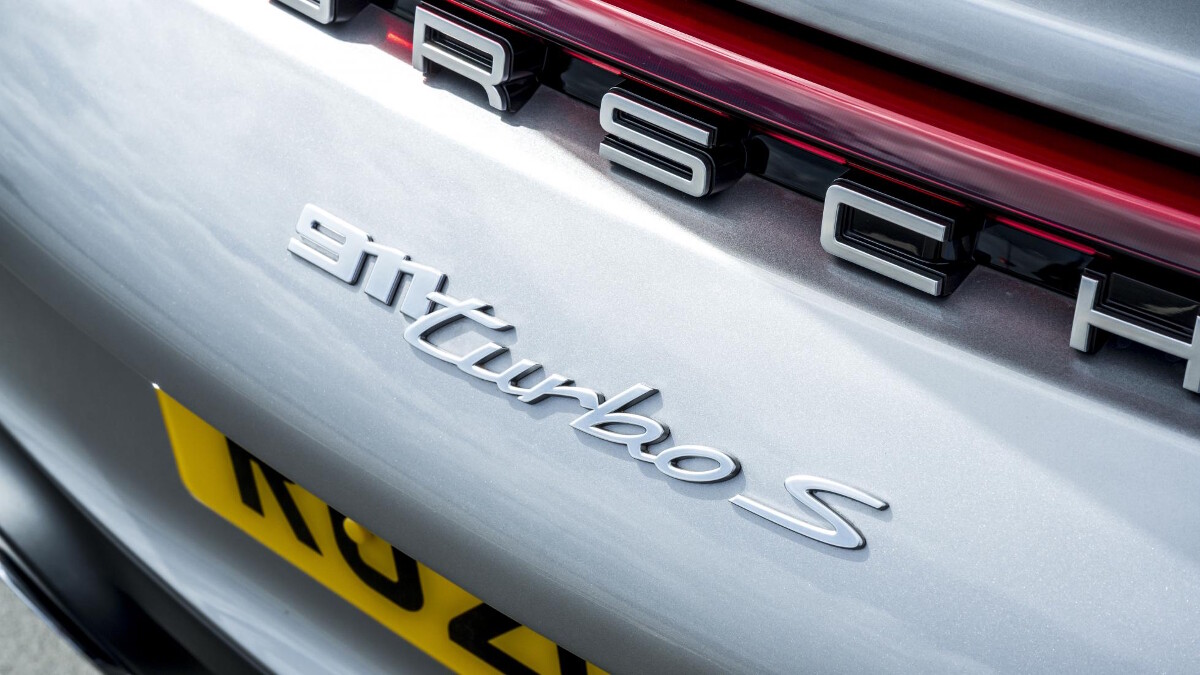 ADVERTISEMENT - CONTINUE READING BELOW ↓
Now there is some lag, and that needs managing. It's actually fun to surf around that 2,800rpm boost point, to feel and hear the turbos sucking and blowing, and low down is perhaps where the engine sounds best—the noise deeper and darker, more guttural. If you want good, crisp, near-instant response, you need to keep the needle on the central dial above 4,000rpm. And maybe for racetracks, that's what you need, but on the road, there's so much speed and force at that point that the numbers are daft, and I actually found myself enjoying it most trying to time corner exits to coincide with the arrival of gusting boost.
Boost is good, we like boost. How's the chassis?
There's one telling little facet tucked away in the specification of the new Turbo S (and yes, a standard, slightly less potent Turbo will be along in due course), compared with a standard 911: Track widths is broader by 10mm at the rear and 45mm at the front.
ADVERTISEMENT - CONTINUE READING BELOW ↓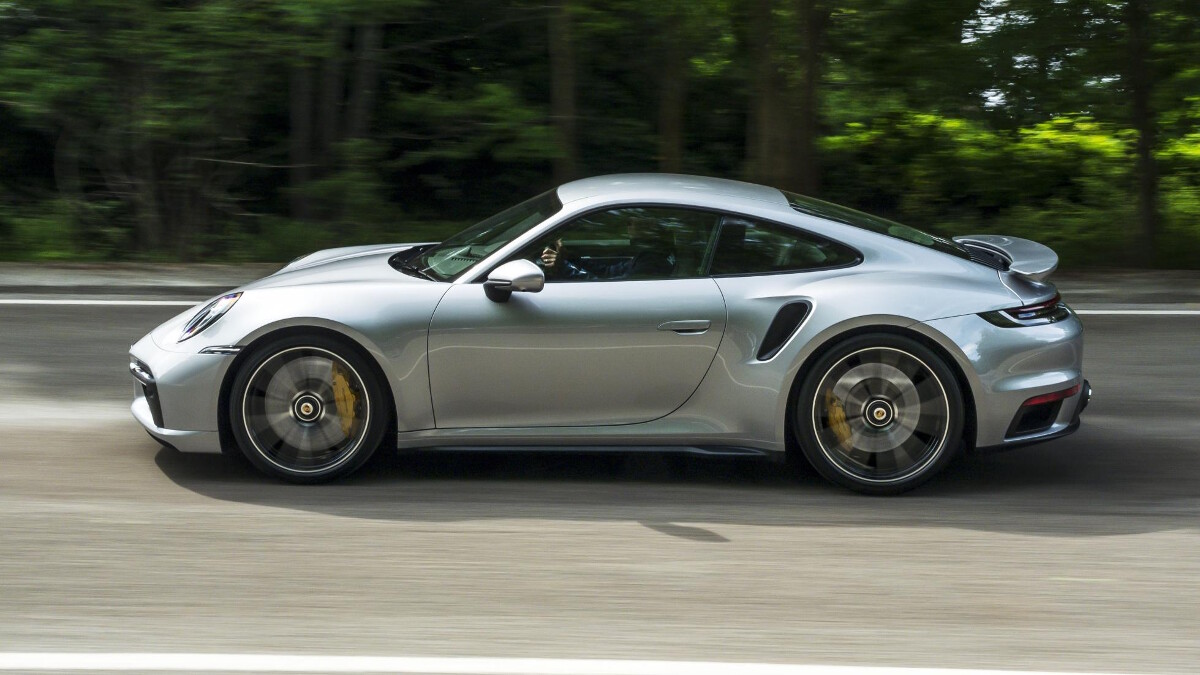 In past 911 Turbos that had more rear overhang, when the boost hit, the tail squatted, the rear axle formed the fulcrum, and the nose lifted. Not much, but enough that if you were coming out of a corner, the nose would start to run off line despite the best efforts of the 4WD. The 991's longer wheelbase helped markedly, but the extra track width of this Turbo—and beyond that, all the other work Porsche has doubtlessly put into giving this new Turbo real front end bite—has worked a treat. It's properly tenacious.
ADVERTISEMENT - CONTINUE READING BELOW ↓
The amount of speed it can carry out of corners is alarming, and although it is the fronts that do eventually call time first, the whole balance of the car is more even, with no sense of washiness or the steering getting light. And it's equally alarming on the way into corners—in fact, if you use the mighty ceramics to left-foot-brake deep into the apex, it's the rear that feels more mischievous. Join this all together, build up power against the brakes through the apex, and I can't think of another car that can get through a corner quicker or more effectively. I can think of some with better steering feel, others with more chassis finesse, but none that works more relentlessly to pick a corner apart.
So it works well on twisty roads, then?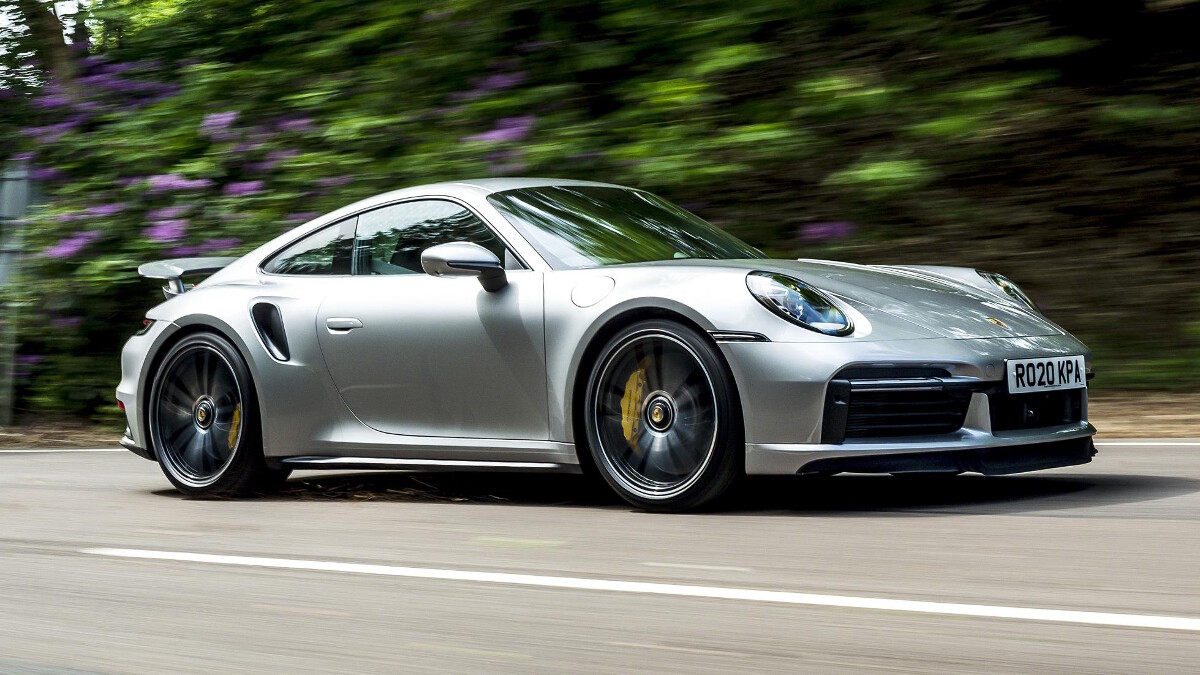 ADVERTISEMENT - CONTINUE READING BELOW ↓
Emphatically so. A couple of times, I found myself wishing for a fraction more vertical control in the damping, but then I realized that if it was any stiffer and tighter, it would be a GT3. But more than that, I just really enjoyed it. The steering is especially impressive. Like the damping, there's maybe a hint of deadness around the center when you're going fast, but at all other times, it's a delight: The response you want, when you want it. And this means the 911 Turbo is actually at its best when it's just gusting about: You get lovely steering on the way into corners, and traction and boost on the way out.
As a daily driver?
It's the ultimate, really. You might have to drop low into it, but all-around visibility is peerless, the front cargo area is big, the rear seats are bigger (and can handle actual teenagers), and the interior gives you what you need, where you need it—and looks great while doing so. If you're on a good road and enjoying yourself, you'll only be concerned about maybe changing the drive mode, the exhaust noise, or the damper stiffness. And that's easy—there's the rotary dial on the steering wheel for the former, and a row of lovely toggle switches below the screen on the dash. I'd like the gear display on the central rev counter to be bigger, and the gearbox to stay in manual when I change mode. But apart from that? Very little.
ADVERTISEMENT - CONTINUE READING BELOW ↓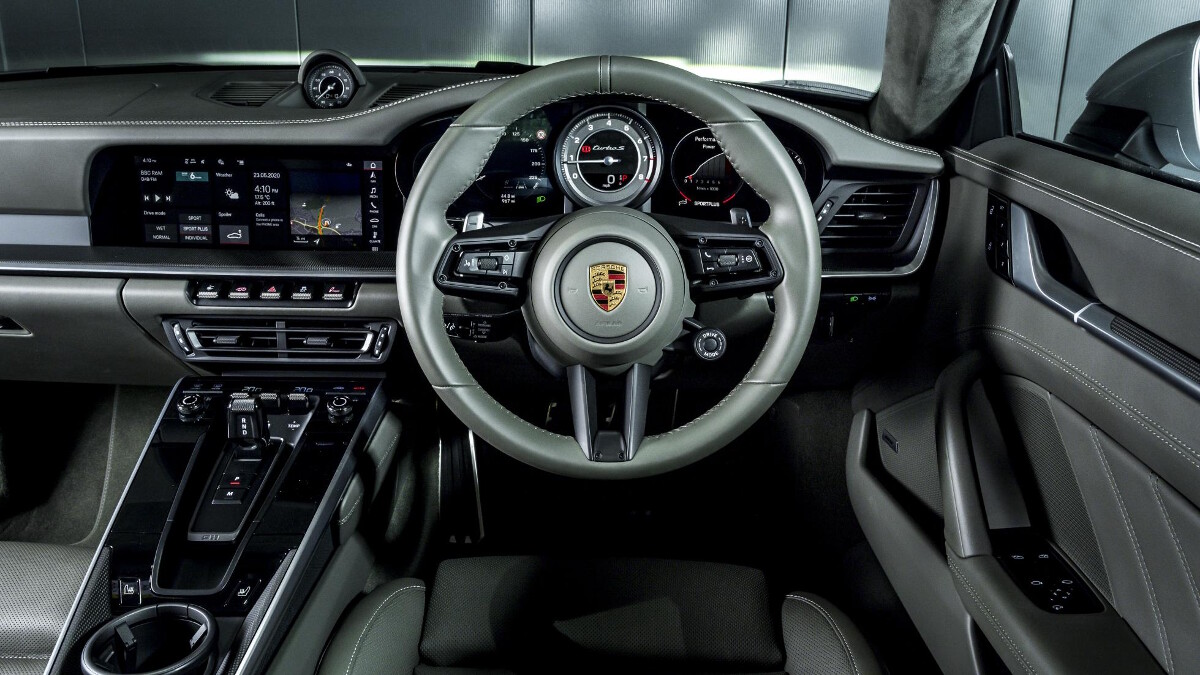 If you're commuting (hopefully something most of us can avoid in future), then the rotary controls on the steering wheel give you access to most functions, with everything else in the touchscreen. There's a 570-watt, 12-speaker Bose system that does a more-than-acceptable job. You're always more aware of a car's ride when you have passengers on board, wanting them to find it smooth and easy. In those circumstances, you're aware the 911 Turbo is still a sports car. It does the GT thing convincingly because of its habitability and equipment and ease of use, but it's positive rather than plush, and if you're unlucky enough to encounter a concrete highway surface, tire roar is an issue. But yeah, it'll lap up mileage with ease and economy—I know Porsche says 10km/L overall, but with eight gears and long ratios in the top ones, you'll easily get 11.5km/L—take it easy and that's about 640km on a tank.
ADVERTISEMENT - CONTINUE READING BELOW ↓
Right, enough pragmatism—how fast does it actually go?
Porsche says 0-100kph in 2.7sec. Ours did 0-60mph (97kph) in 2.5sec, then 100mph (160kph) in 5.6sec. Which makes it faster than anything this side of a McLaren 720S or a Ferrari 488 Pista. And perhaps most interestingly, it's more rapid than a Taycan Turbo S. I'll do another story with a bigger breakdown of numbers and stats, but rest assured, the 911 Turbo is still a monster.
Does it justify the expense over a regular 911 Carrera?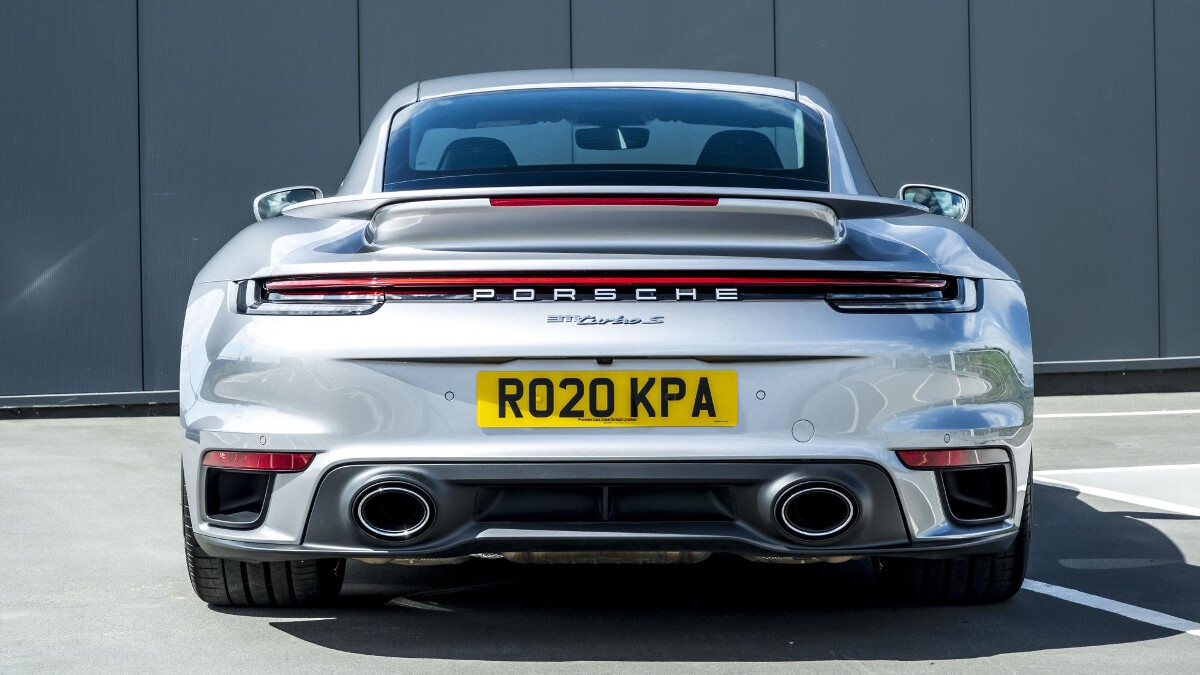 ADVERTISEMENT - CONTINUE READING BELOW ↓
Yes. I'm still unconvinced about regular 911s having turbos, but I will admit the regular 911 Carrera—not even the S—is about as fast and rounded a sports car as you'd ever need. It's bloody good. And there are several companies out there that will crank up the power of a standard Carrera to near-Turbo S levels.
However, even at £155,000 (P9.69 million), this Turbo S is compelling. The way it drives is different enough to justify its price and existence, and it performs a subtly different role—not just as the pinnacle of the 911 range, but in the way it celebrates and uses its turbos, the fact that you have to work with them. It's heavier, especially at the back, but uses that extra mass so well to deliver traction and force. I think, with its more locked-down front end, lovely steering, and mesmerizing ability, it's comfortably the best 911 Turbo ever. I hate that lazy, trite phrase, but here, it fits.
ADVERTISEMENT - CONTINUE READING BELOW ↓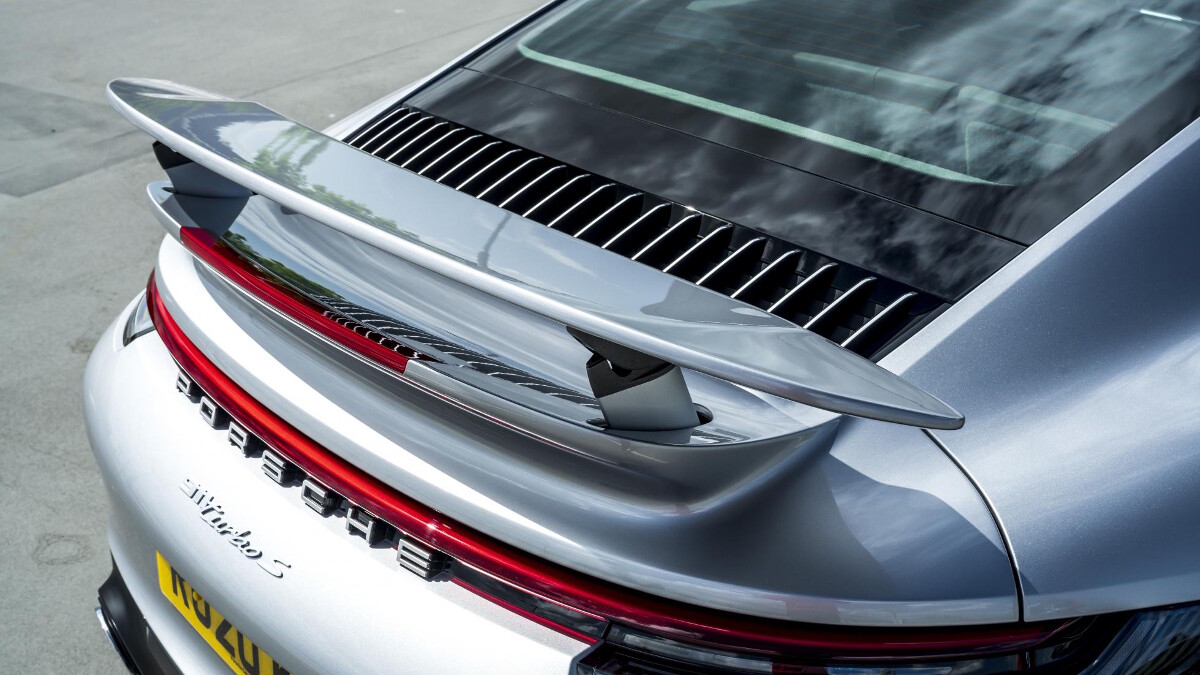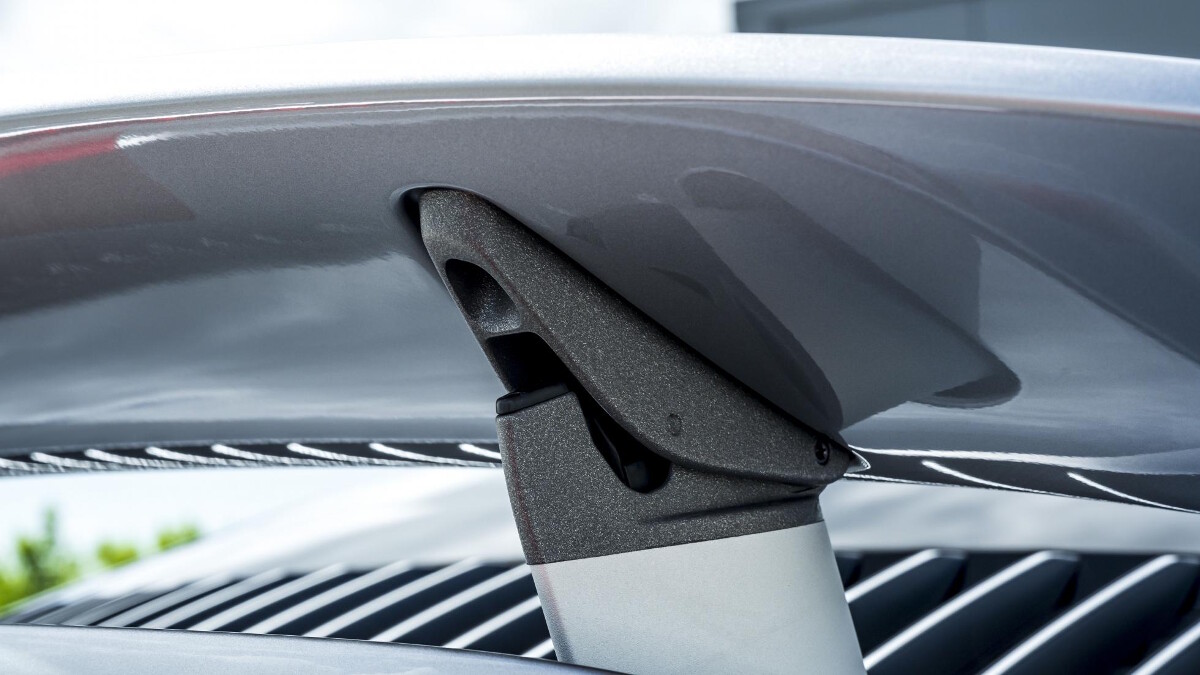 ADVERTISEMENT - CONTINUE READING BELOW ↓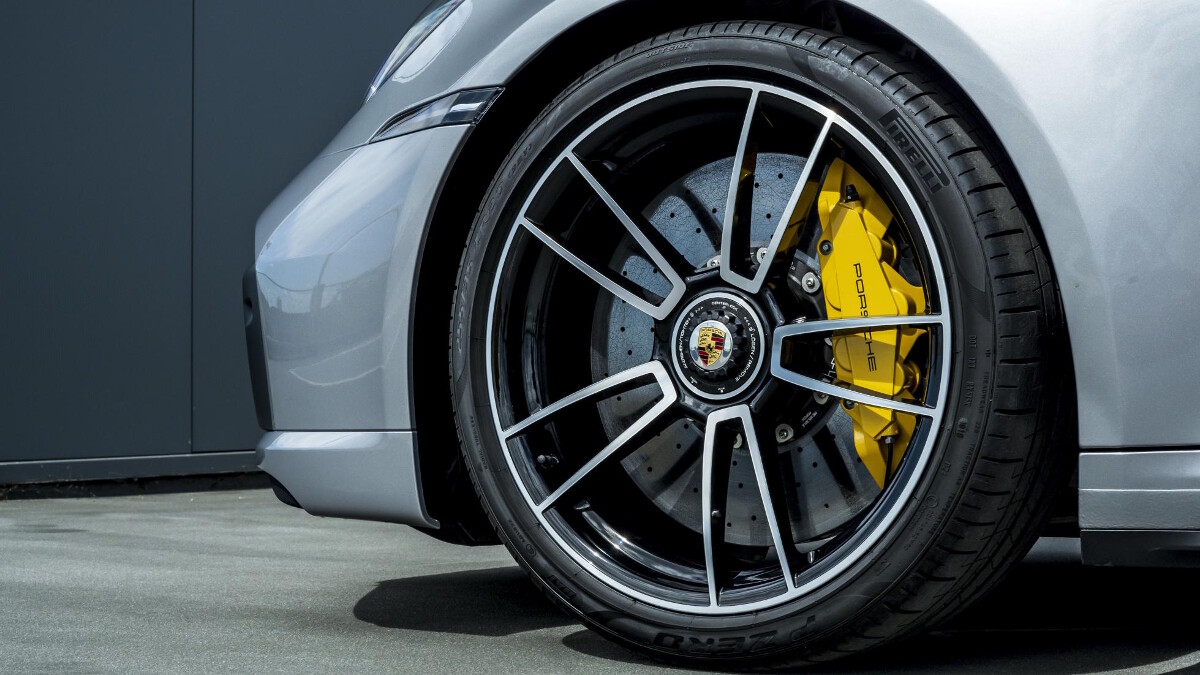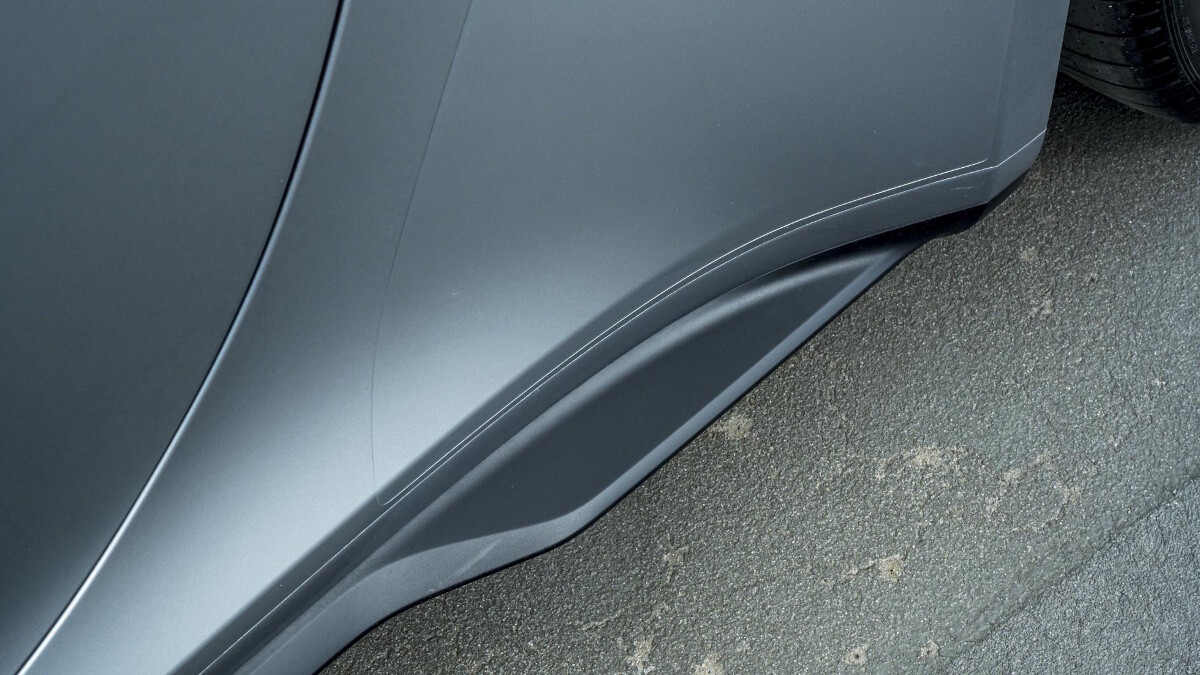 ADVERTISEMENT - CONTINUE READING BELOW ↓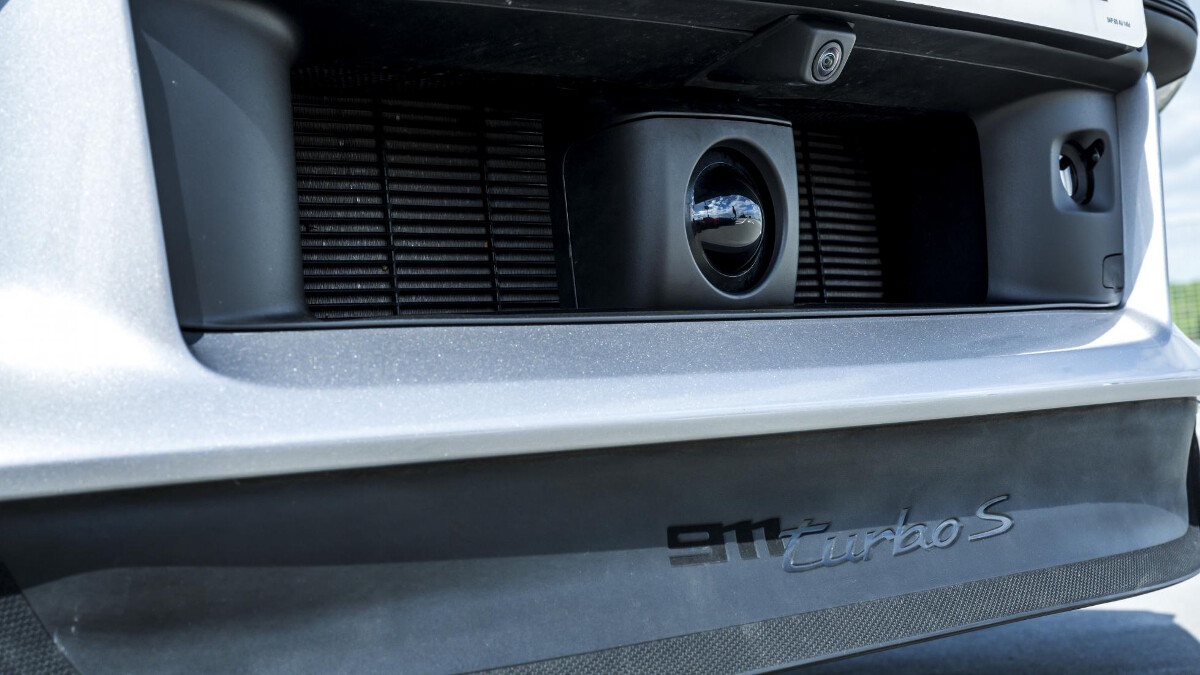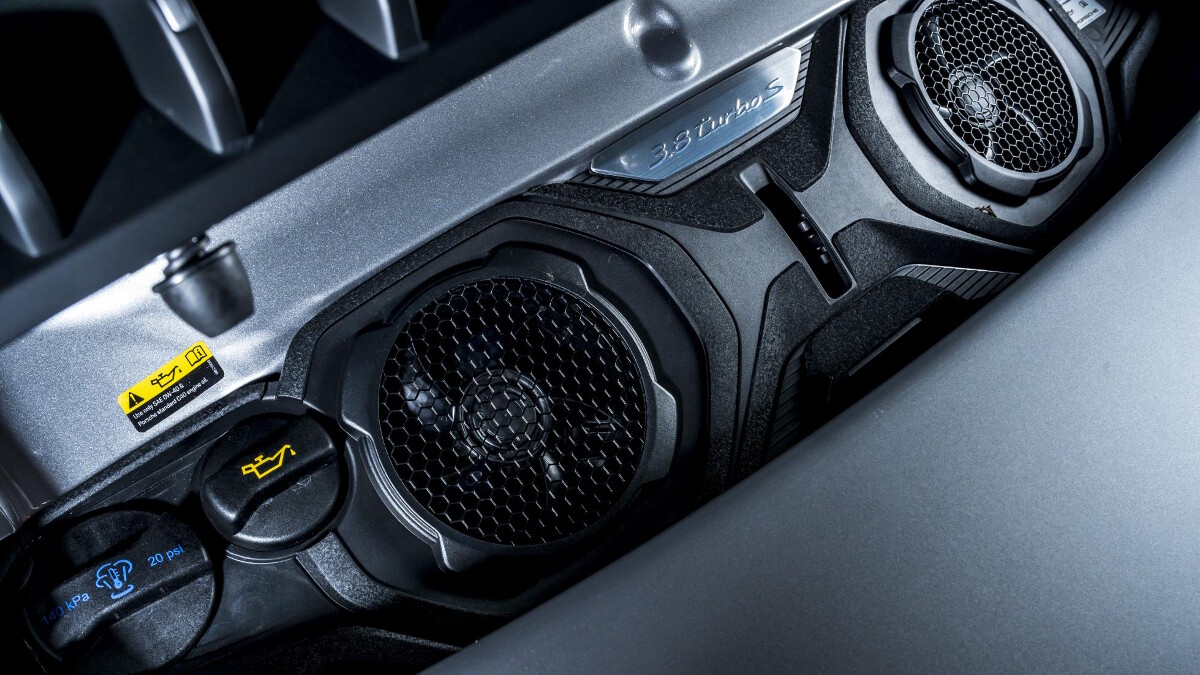 ADVERTISEMENT - CONTINUE READING BELOW ↓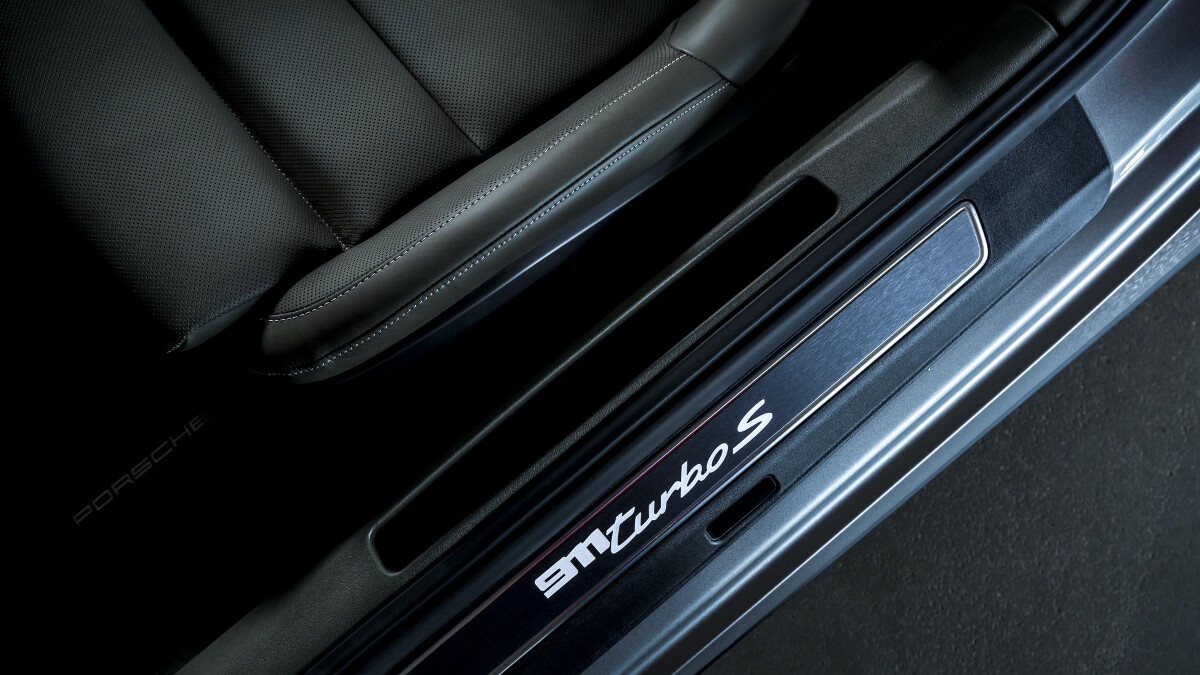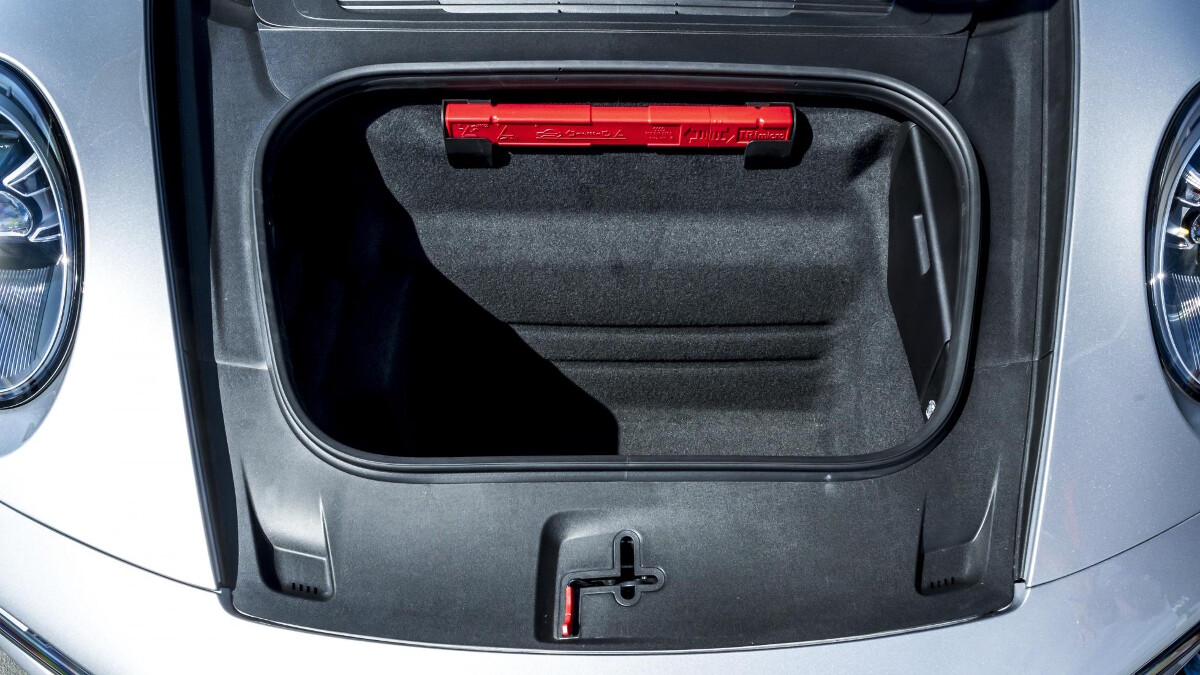 ADVERTISEMENT - CONTINUE READING BELOW ↓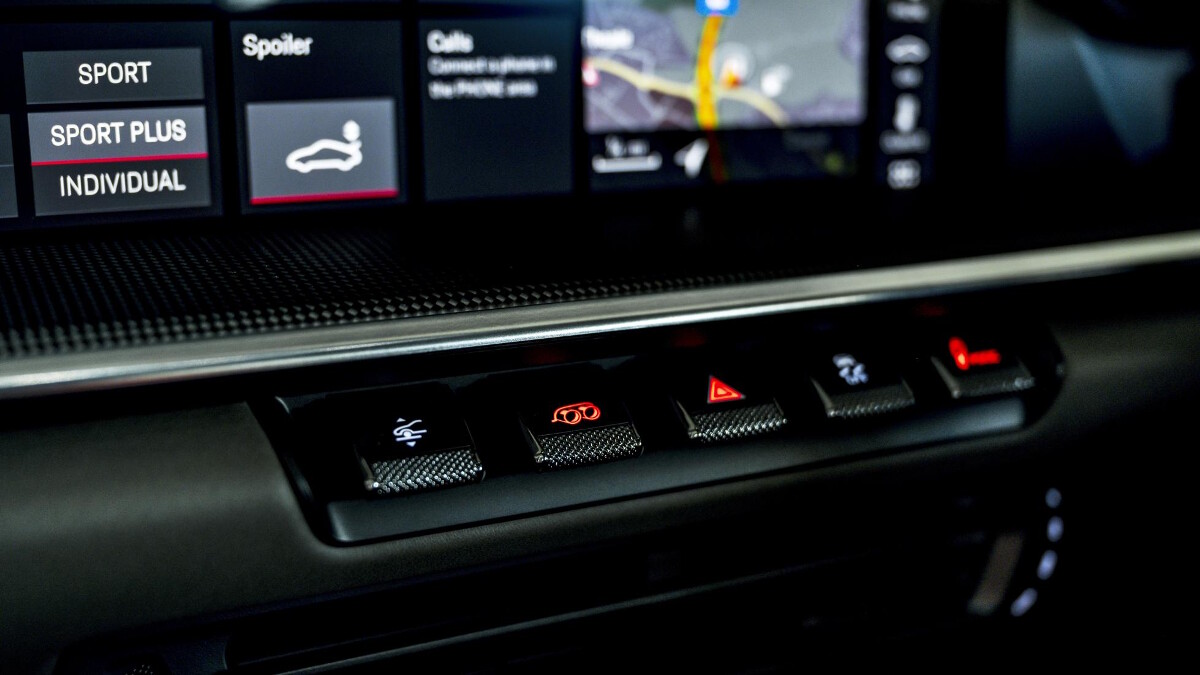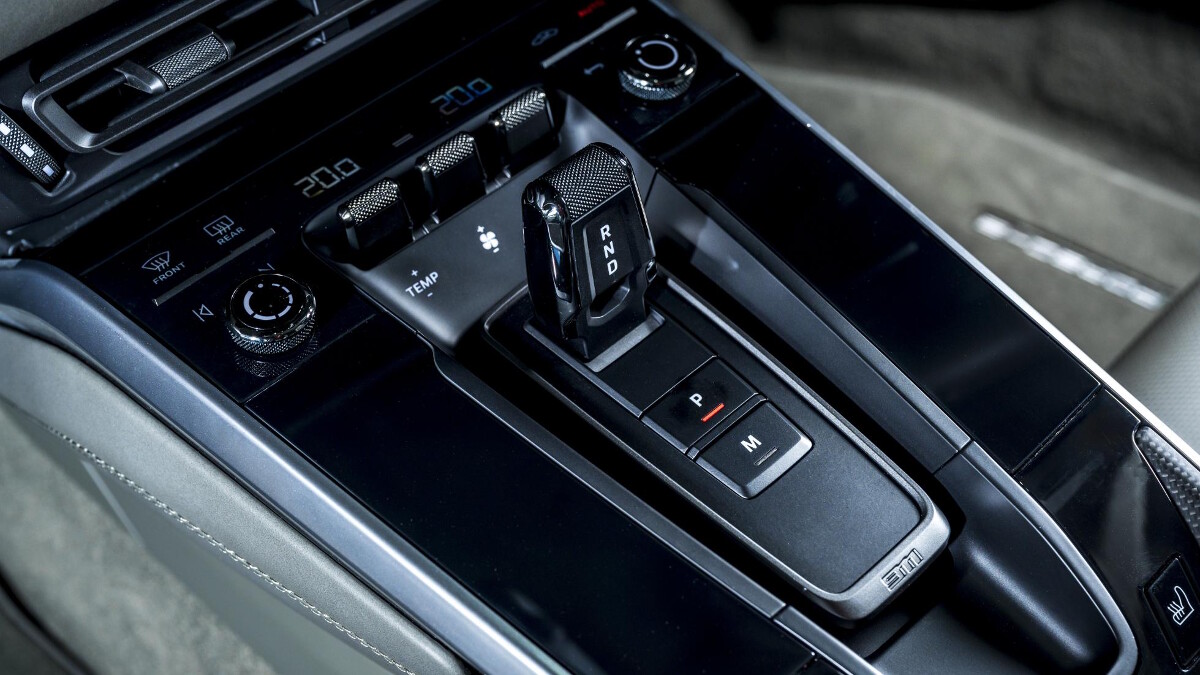 ADVERTISEMENT - CONTINUE READING BELOW ↓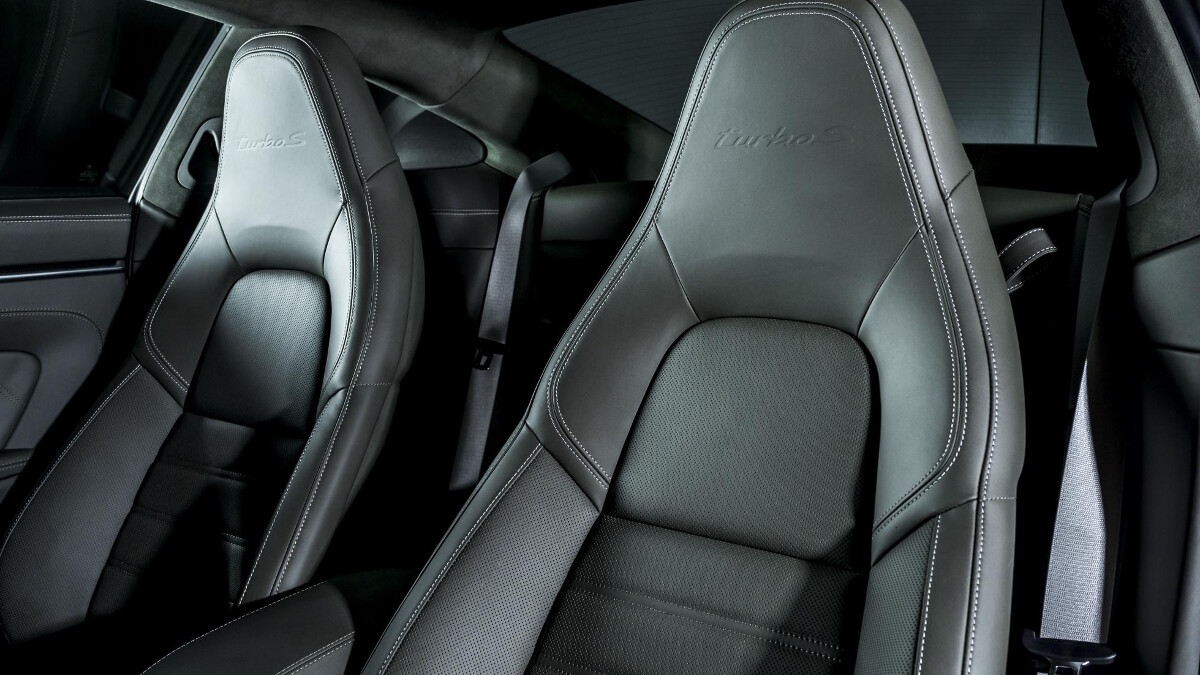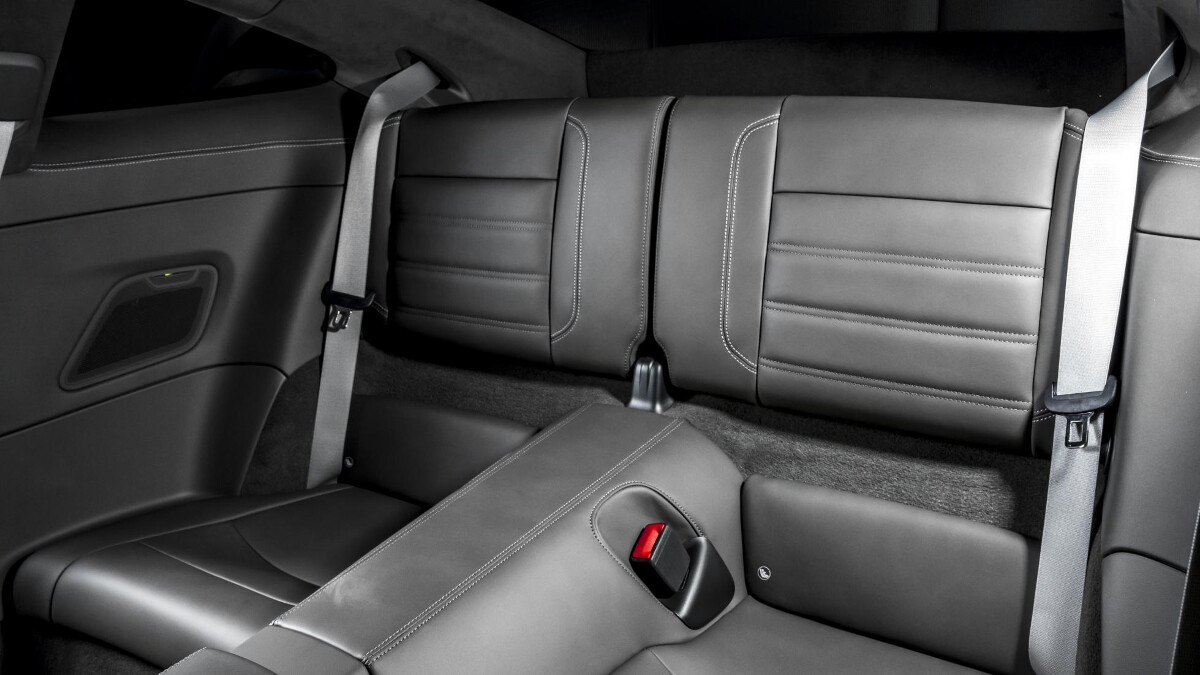 ADVERTISEMENT - CONTINUE READING BELOW ↓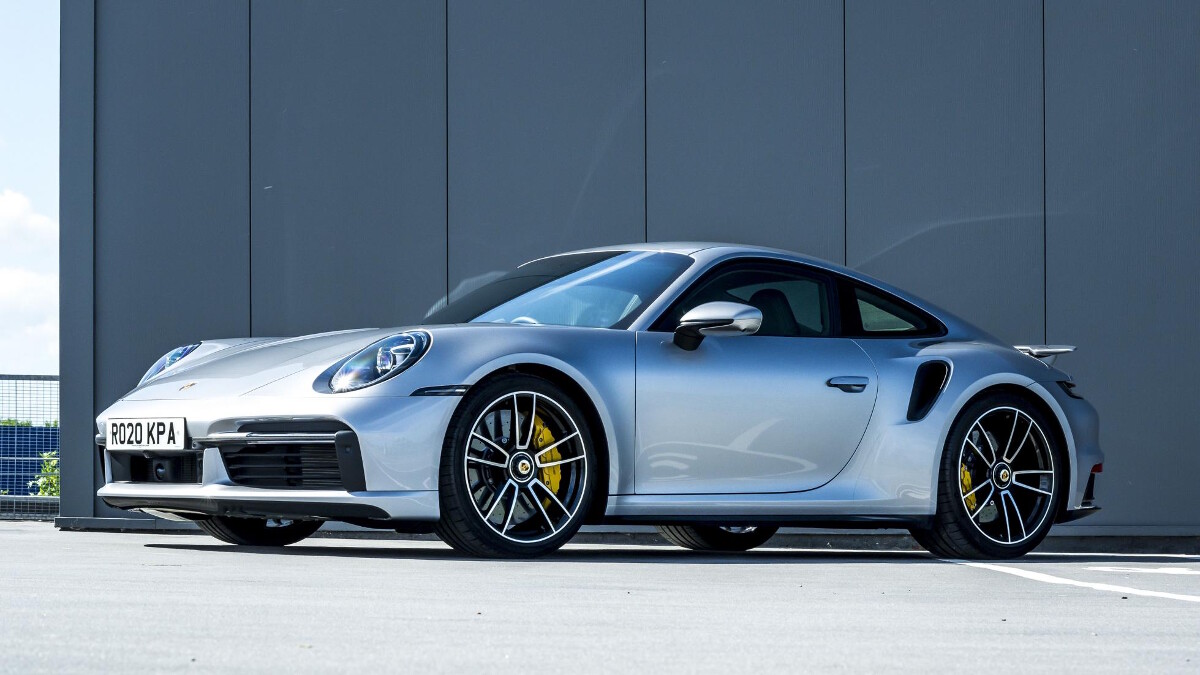 ADVERTISEMENT - CONTINUE READING BELOW ↓
NOTE: This article first appeared on TopGear.com. Minor edits have been made.