Another electric car with a Turbo badge on the back?
Yes, although unlike with the Porsche Taycan, this time there are actual turbos under the hood. A pair of them. And they're bolted to a 4.0-liter V8. That's the Turbo S side of this car's clunky name. At the other end: E-Hybrid. Lurking under the passenger compartment is a 14.1kwh battery pack, which drives a single 136hp electric motor mounted between engine and eight-speed auto gearbox.
Sooner or later, all performance SUVs will have a powertrain like this. Currently, none do. You either have a hot SUV (Range Rover Sport SVR, BMW X5M), or something more chilled out that might have some electric assistance (Volvo XC90 T8). You can go all electric (Audi e-tron, Tesla Model X), of course, but just because the Model X is fast doesn't mean it's any good if you hurl it about. It isn't.
ADVERTISEMENT - CONTINUE READING BELOW ↓
But surely you'd be better off not buying an SUV altogether if you cared about handling?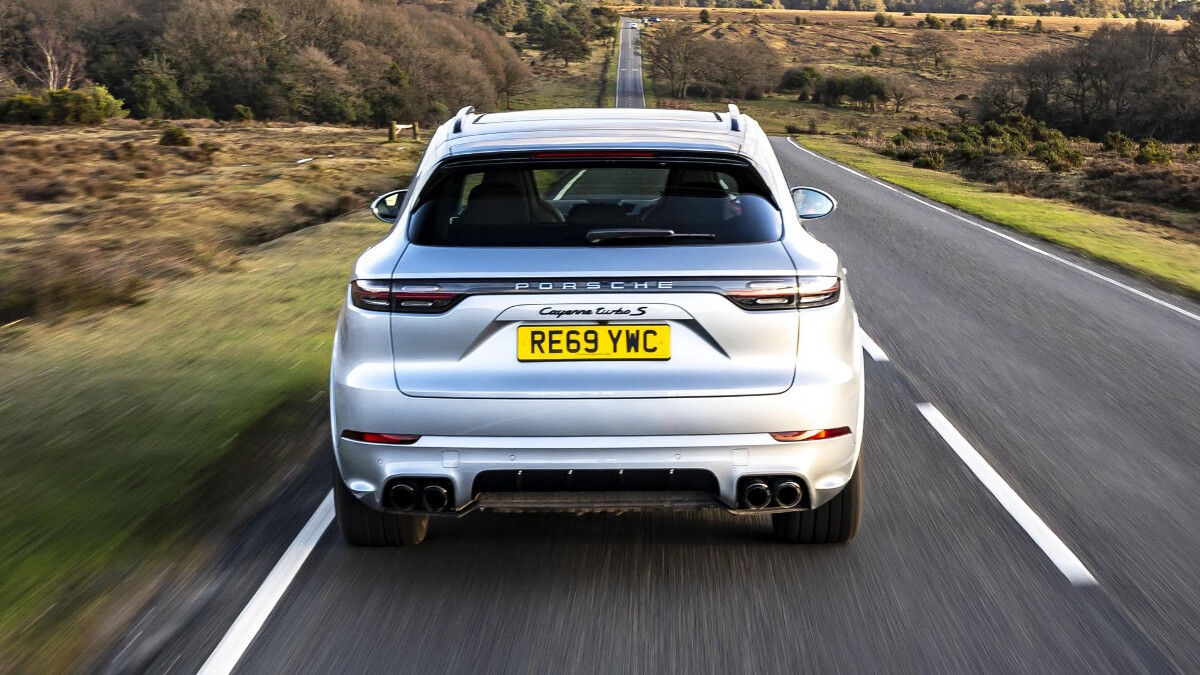 We could wrap this up right now, with me telling you to go and buy a Mercedes-AMG E63 wagon or an Audi RS6. But the trouble is this Cayenne does have a role to play. Fast SUVs with beefy V8s are a tough sell these days: Your kids love Greta, and Greta does not love big, thirsty SUVs. But she does love electric cars. And this Cayenne is also one of those.
There's a neat little mode dial on the steering wheel. The Turbo S E-Hybrid always starts in electric mode, and if you've charged it up overnight (like your kids told you to), you can whisk them off to school the next morning without putting a single gram of CO2 into the atmosphere. You can get 30 e-only kilometers from the battery, and at up to 134kph. Now, you do have to be careful—you've only got a couple of inches of throttle travel to play with before a very indistinct catch point signals the arrival of the internal combuster. And it doesn't exactly accelerate powerfully in e-mode.
But it can accelerate powerfully, can't it?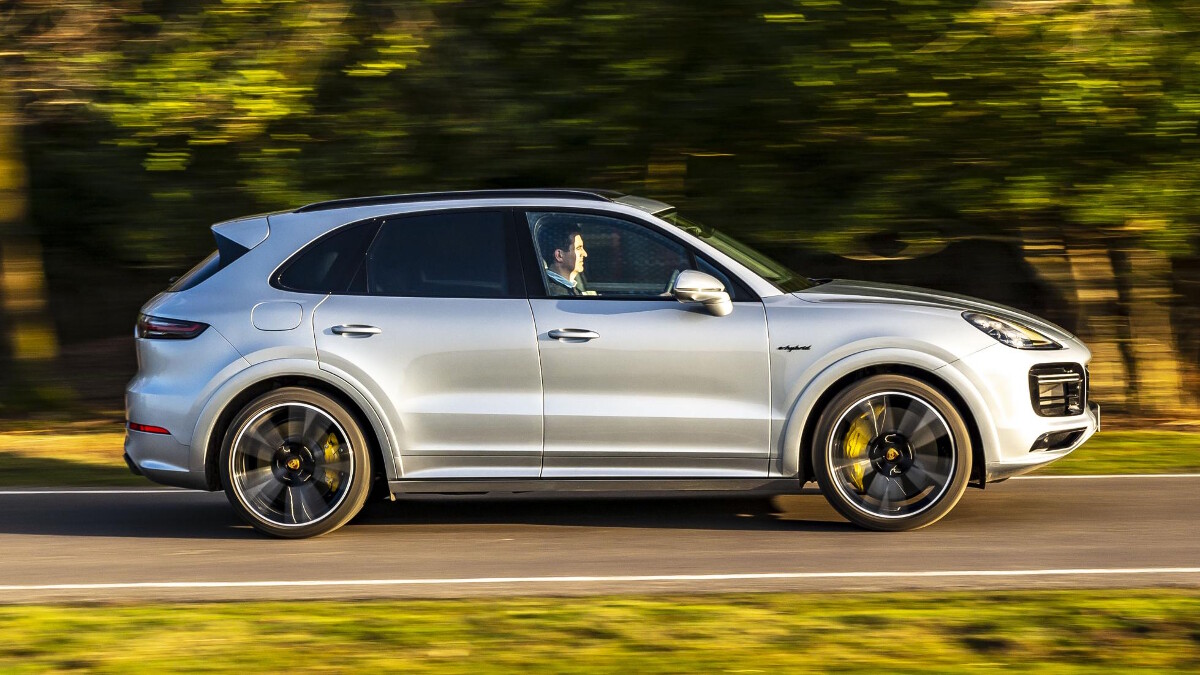 ADVERTISEMENT - CONTINUE READING BELOW ↓
Oh, yes. Because while the electric is weak, the gasoline is strong. Combined, you have 671hp and 769Nm, and that's good for a hefty kick in the back. The claims are 3.8sec to 100kph and 295kph all-out. It's proper fast, with great linear thrust from the engine. It doesn't hit savagely hard, but there's a great welling up of power and motion, evenly distributed across the rev range from 2,500rpm to the 6,800rpm redline.
Turbo lag?
Not really, because you get the instant hit of electric to fill that in. Now, there is an oddity here, because what you get if you just nail the throttle in Drive is that tickle of electric, then hesitation as the gearbox wakes up and kicks down, then full thrust. Flow interruption, in other words. It's better, if you're actually out to enjoy your driving, to snick the lever into manual and use the paddles—that way you stay on top of the drivetrain.
ADVERTISEMENT - CONTINUE READING BELOW ↓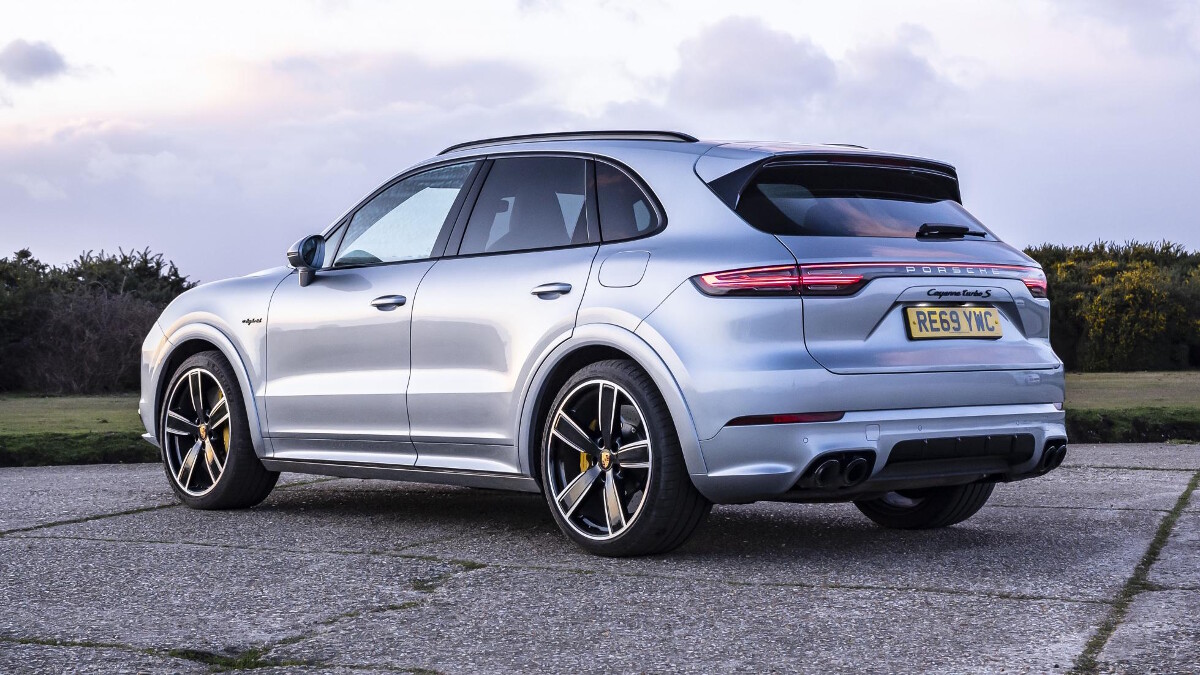 And with this much power acting on this much weight, you need to. This thing tips the scales at 2,490kg. Call it three tons if you've got the fam on board. That's proper chunky, although Porsche has done an impressive job of disguising that weight by giving the Cayenne remarkable body control. And reasonable ride comfort. The latter was long a thorn in the Cayenne's side, but riding on air springs with the 48V roll control system, the Cayenne is plush enough to pass muster. Driving with more intent? Stiffen the springs up. You need the body control to keep pace with the performance, or things start to get wayward and the suspension gets left behind.
ADVERTISEMENT - CONTINUE READING BELOW ↓
Is it fun?
Not really. It's always amusing to see something wage war on physics, and the steering is way better than it has any right to be. The chassis balance is good; it doesn't understeer particularly, but speed here still feels inappropriate. You marvel at what it can do, but don't think you're buying this car for engagement. Sitting up high, well above the center of gravity, more susceptible to pitch, dive and roll, you always feel detached no matter how communicative the SUV is. And that's not ideal.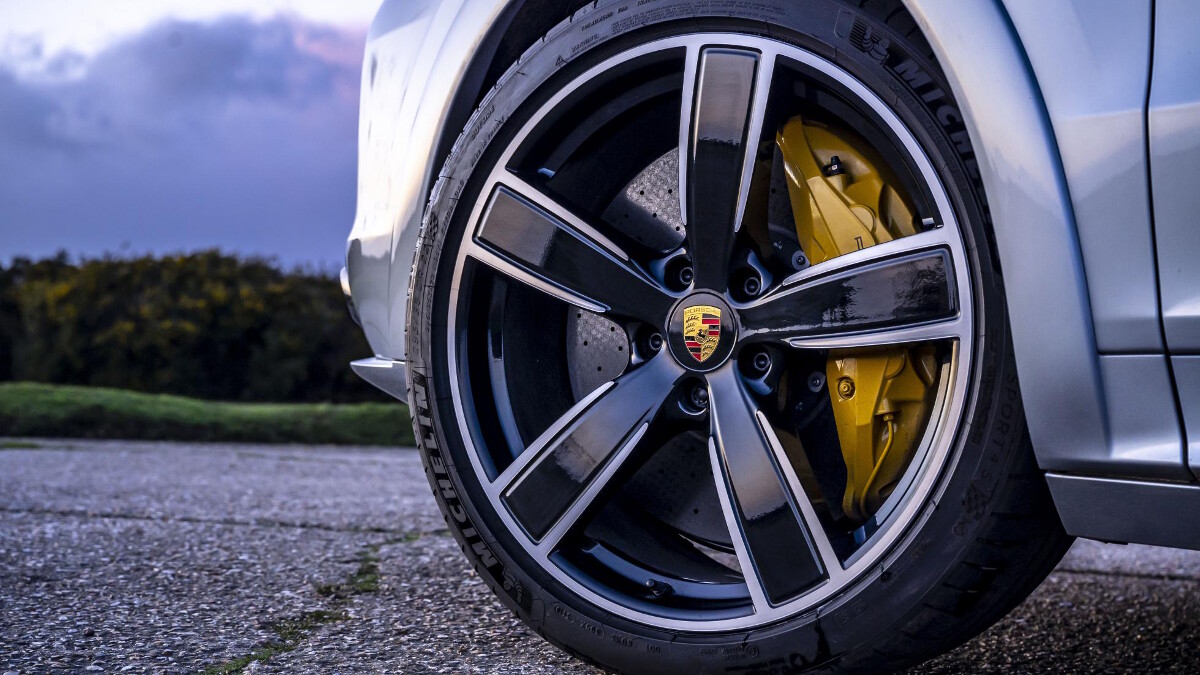 ADVERTISEMENT - CONTINUE READING BELOW ↓
And then there's the brakes. Now, use 'em hard and they're decent. Terrifying to think of the pressures and forces involved, but you get ceramics as standard and they don't half yank the Cayenne's leash when used in anger. Normal use? Much less impressive. Keep a constant pressure on them and they pulse fractionally as you slow; the pedal feels dead underfoot, and the act of braking takes more thought and concentration than it should. Blame the regen.
Ceramics you say? What other kit does the Turbo S Cayenne have fitted?
Pretty much everything. Torque vectoring, 700-watt Bose surround sound, LED headlights, vehicle tracking. What you don't get, but this car had and you might find useful is the £1,448 (P92,300) rear-steer. You notice how adroitly the Cayenne turns into corners, but more than that, it has a reasonably small turning circle.
Am I right in thinking the powertrain is shared with the Panamera Sport Turismo?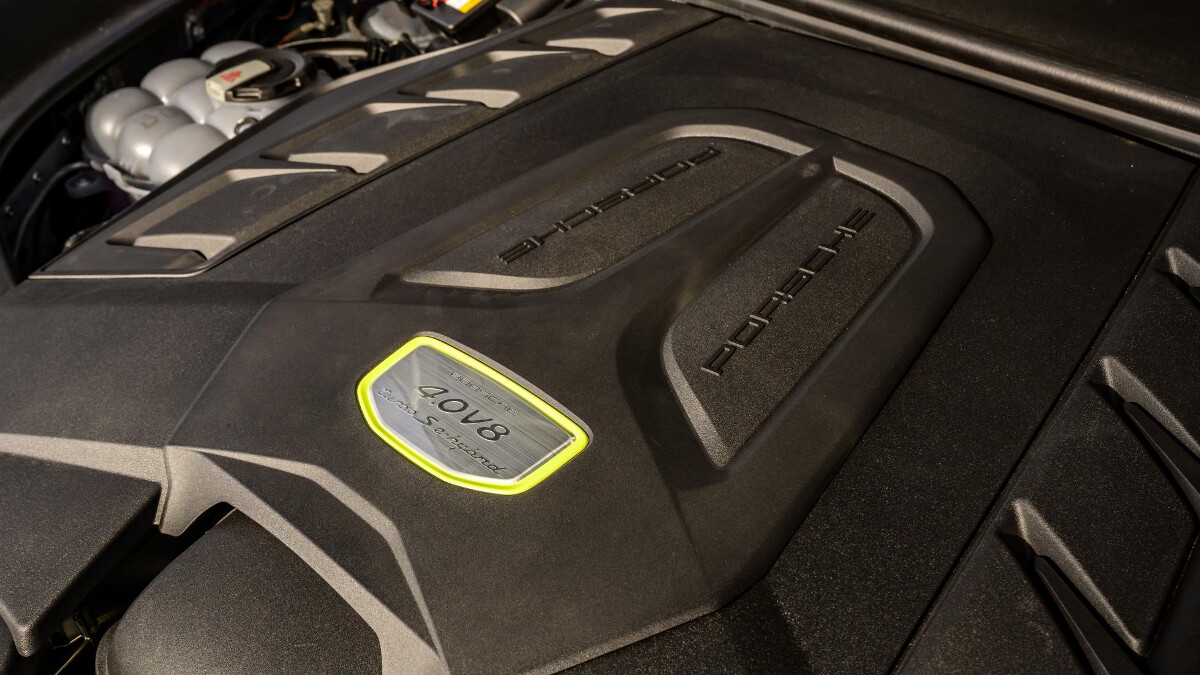 ADVERTISEMENT - CONTINUE READING BELOW ↓
You are. The same engine and e-motor combination, but here you get more space for less money—£123,349 (P7.86 million) plays £142,279 (P9.07 million). There's also a coupe version if you're set on the Cayenne, but don't want the family connotations. Again, more money for less space, although the mark up is only about £1,500 (P95,600). But the Cayenne that financially makes the most sense isn't this one at all, but the Cayenne S E-Hybrid, yours for £68,358 (P4.36 million). Same idea, but only 456hp and a lot fewer toys.
The economy/emissions claims of the Turbo S are laughable. Well, assuming you're going to treat this as a performance SUV rather than an electric one. Porsche says 25km/L and 110g/km of CO2. I charged it up at home, and once that lasted me 27km, another time just 14km. It depends how you drive. And what the weather is doing. And once the electricity has gone, getting it back, even in e-Charge mode (be prepared to dive through screen menus if you want to maximize your hybrid experience), takes a long time. During which the Cayenne has a twin-turbo-V8 thirst for unleaded fuel. Overall in my hands? An average of 9.69km/L, which, now I think about it, is better than our long-term Audi RS6 test car manages…
ADVERTISEMENT - CONTINUE READING BELOW ↓
Does it do a better job than a sports wagon?
Not to me. It still only seats five, and although there's a bit more headroom, it's not like the cabin is palatial, even if it is very up together. The seats are superb; the screens...well, they're mostly overwhelming, but with familiarity you can steer yourself around and marvel at the graphics and information, point out to your kids how virtuous you are being, and so on. But very nicely appointed though the Cayenne is, an Audi RS6 has it licked for driver appeal. But arguably, the Cayenne that rivals that isn't this one at all, but the 542hp Turbo version: RS6 money, no e-power. But that's backward-looking, isn't it?
ADVERTISEMENT - CONTINUE READING BELOW ↓
It's unquestionably a powerful symbol, the Cayenne Turbo S E-Hybrid. I know the Panamera Turbo S E-Hybrid has been out for a couple of years now, but somehow, it's not as strong a showcase for the technology as the Cayenne. In combining super-sports SUV with electric motion, Porsche has tied the two most disparate ends of the spectrum together. Basically, they've created a guilt assuager, but one with enough range to be relevant, a car that asks tricky questions of every other luxury SUV out there, from the BMW X5M to the forthcoming Aston Martin DBX.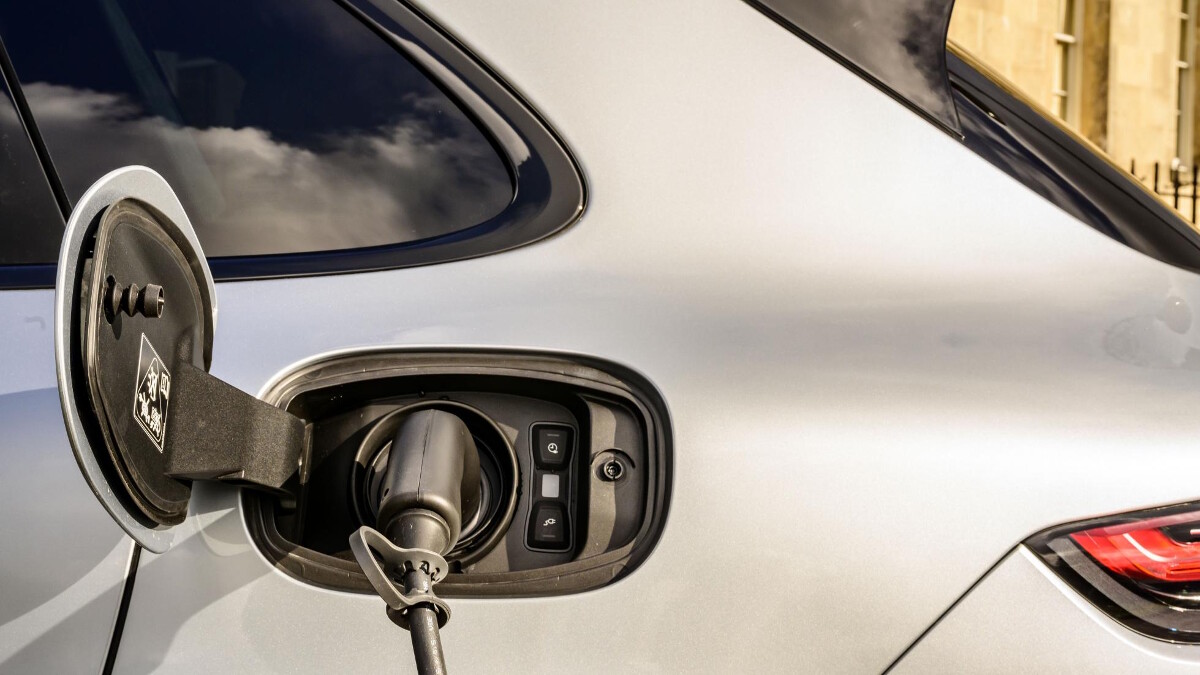 ADVERTISEMENT - CONTINUE READING BELOW ↓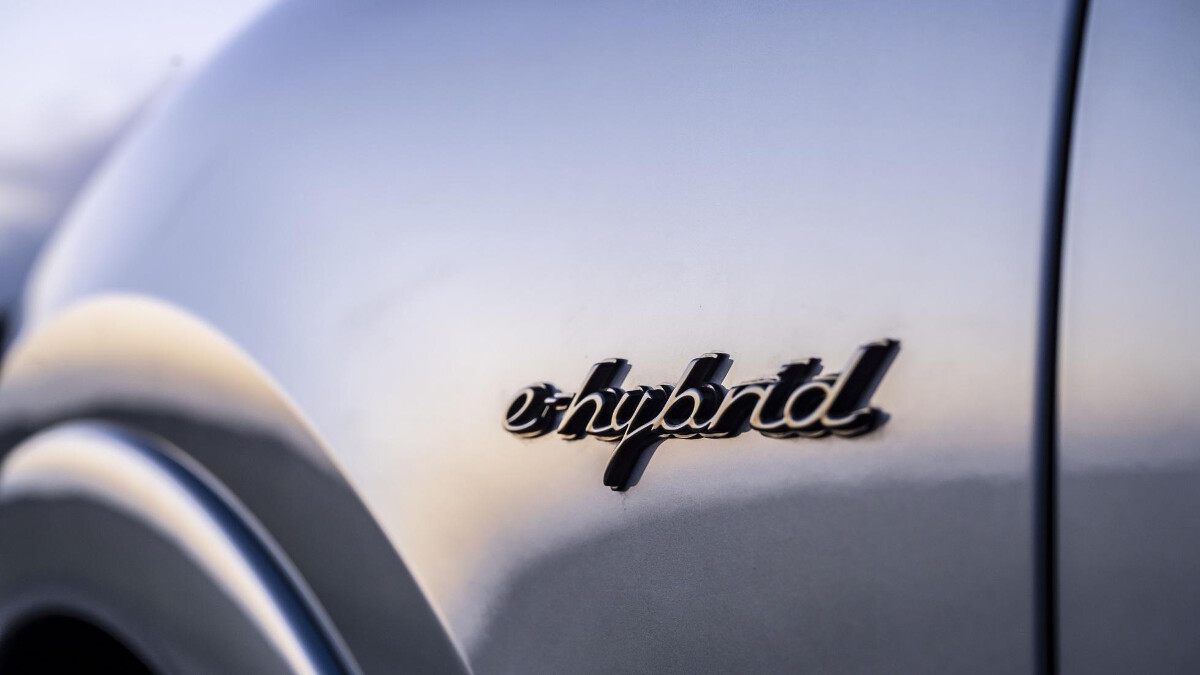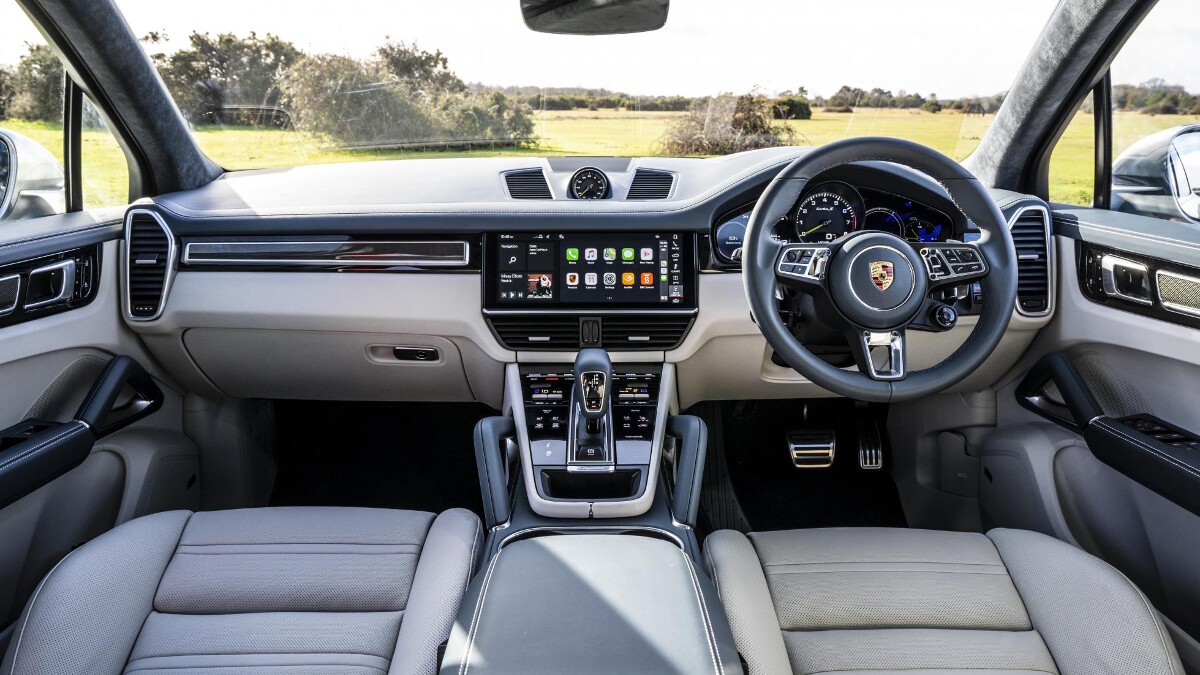 ADVERTISEMENT - CONTINUE READING BELOW ↓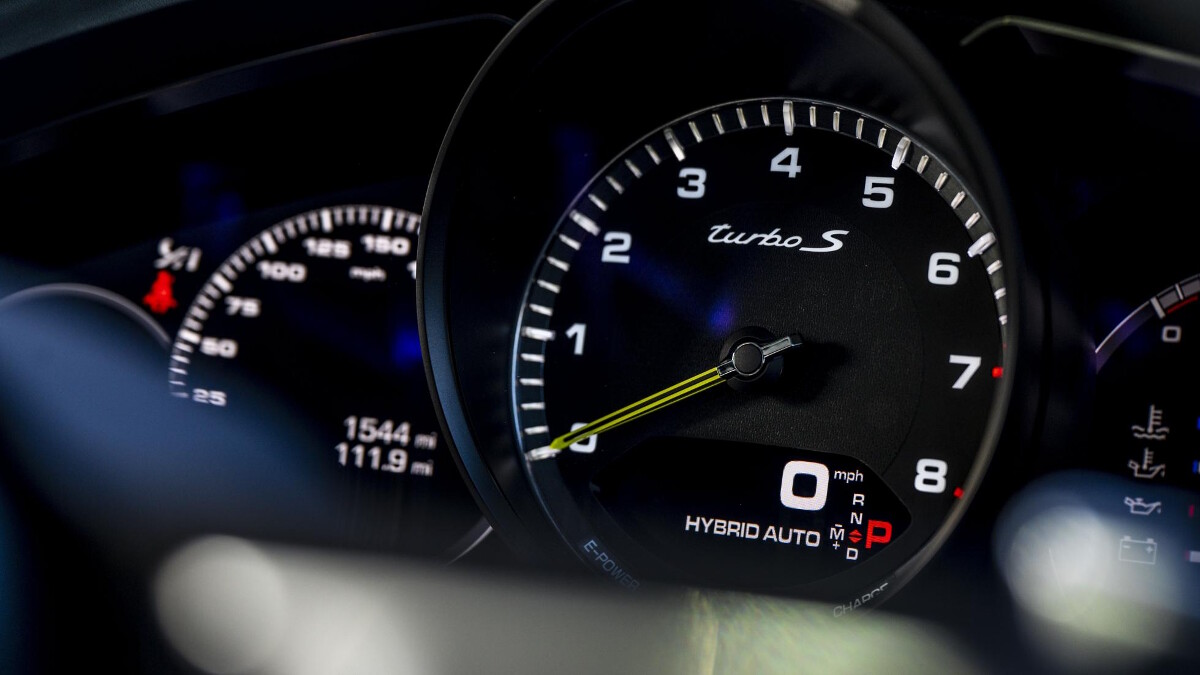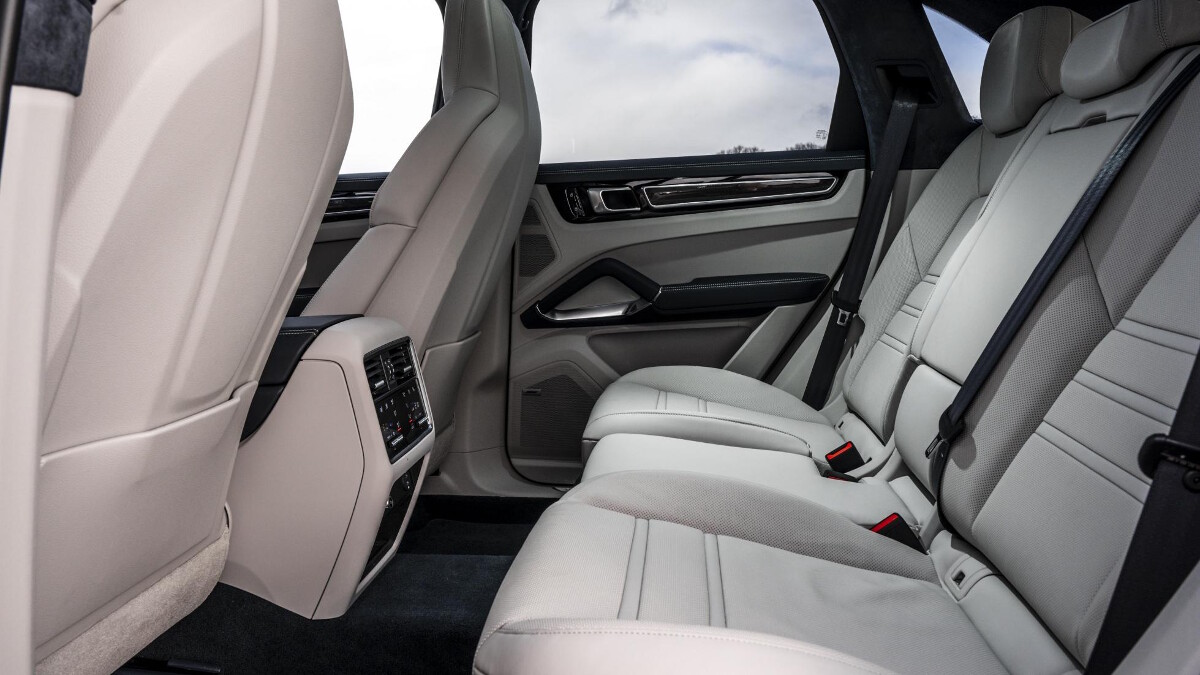 ADVERTISEMENT - CONTINUE READING BELOW ↓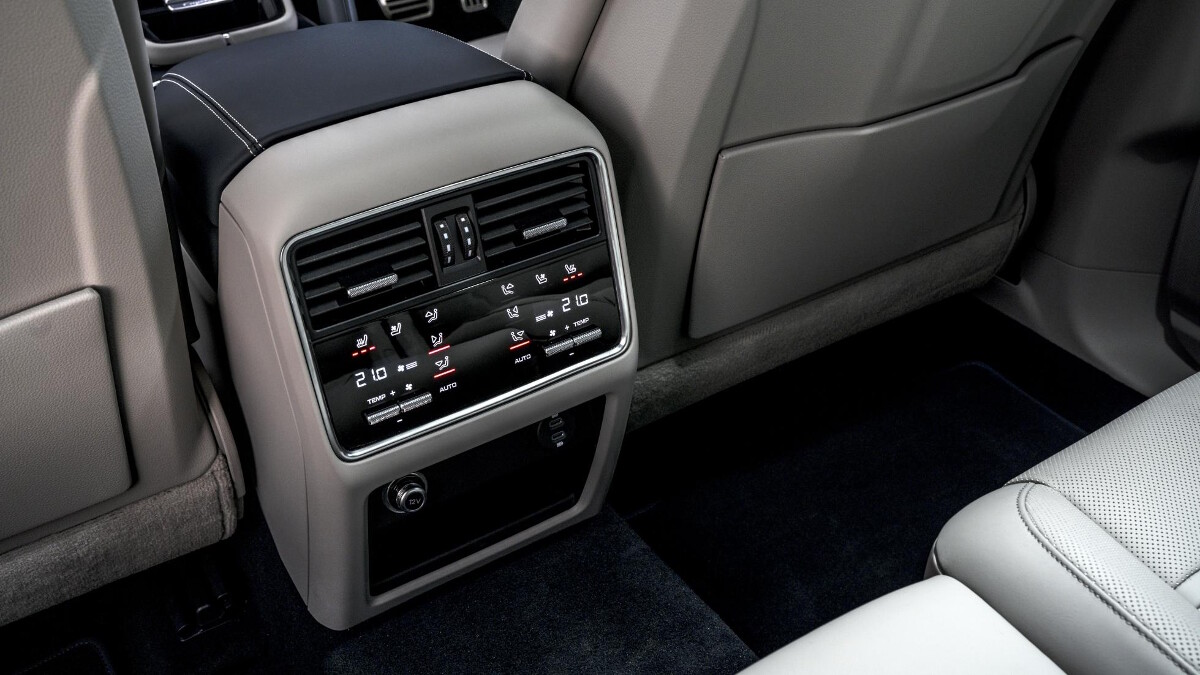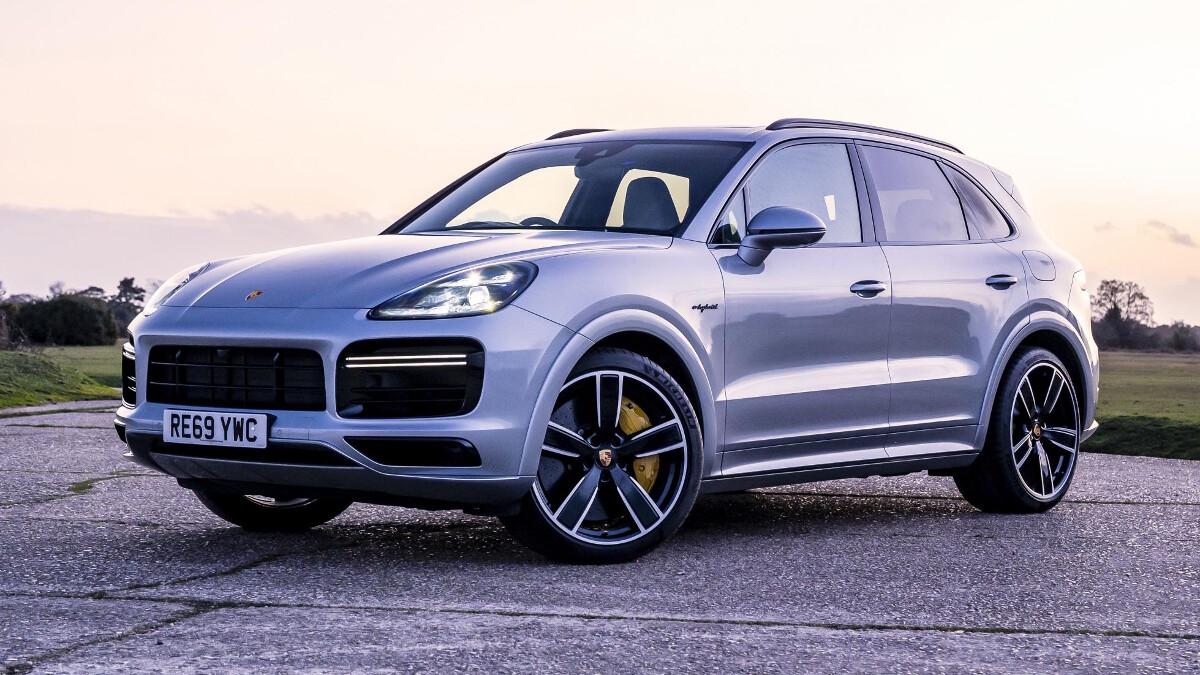 ADVERTISEMENT - CONTINUE READING BELOW ↓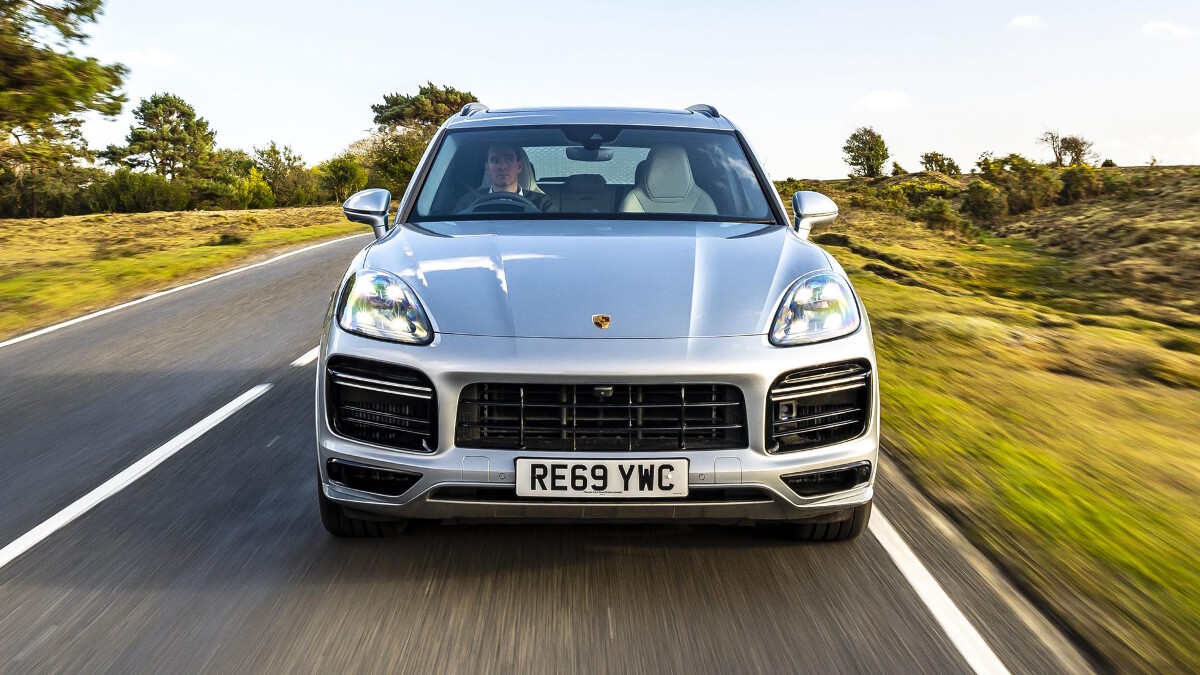 NOTE: This article first appeared on TopGear.com. Minor edits have been made.